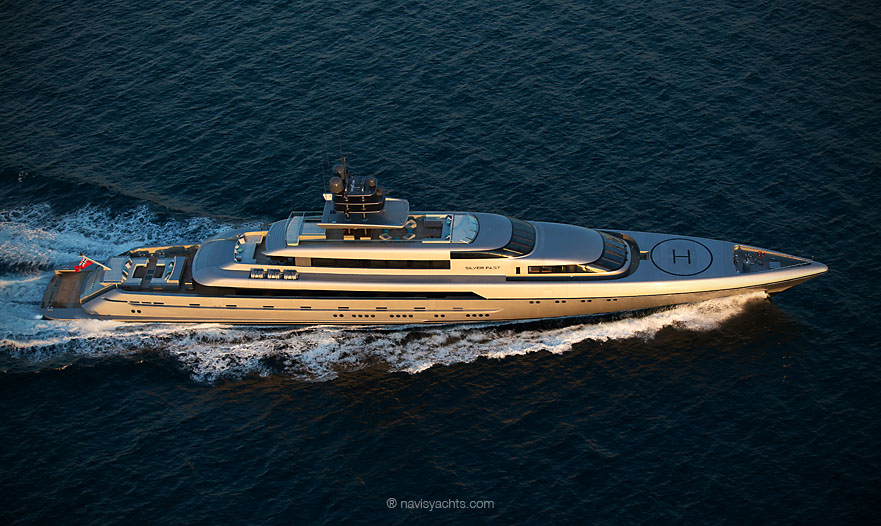 Fast, Fabulous Silver: Responsible Luxury
Silver is a white metal with an atomic number of 47, produced by nucleosynthesis in supernova explosions. Silver is also an incredibly fast, ultra-chic, high performance line of yachts produced in similarly dramatic fashion at a shipyard in Western Australia. Both are extremely desirable. One, however, speeds effortlessly across oceans, in simple, efficient luxury, intent on thrilling, pampering, and pleasing the privileged passengers on board, while redefining what it means to sit in the lap of ethical, responsible luxury.
Coming to launch with expectations built from stellar predecessors Silver, Silver Zwei, and Smeralda, Silver Fast echoes the shipyard's signatures of aluminum construction, slim beam, and efficient operation, dovetailing in with safety, luxury, comfort, stability, and, of course, speed.reaching 29 kts. under ideal conditions, Silver Fast makes the passage from Australia to Europe in 21 days with just one refuel. She boasts the fastest length-to-speed, long-range passage of any aluminum yacht under conventional propulsion, with a range of 4,500 nm at 18 kts., increasing to 6,500 nm at 14kts.