From Dream to Angel's Share: Ethereal Evolution
Built to strategic high performance racing standards and the clean design eye of Wally Yachts, the 2009 launch of the svelte, 140-foot racing sloop Wally Dream captured the 2010 Nautical Design Award for best sailing yacht over 24 meters. Embracing the Wally signatures of high bulwarks, innovative clean deck design, and lightweight carbon hulls, making them both fast and easy to sail, Dream was seen by many as the epitome of evolution, with exceptional naval engineering by Javier Soto Acebal.
Wally Yachts, through 10,000 hours of research and development, created a movable ballast system specifically for Dream to improve performance while increasing safety. Eleven tons of water, pumped into tanks in three minutes and taking just 30 seconds to move from one side to the other, was a part of the design to give this 95-ton light displacement yacht improved stability. A six-meter keel fitted with trim tab was assigned to increase lift, while the draft could be minimized to four meters, allowing access into shallower waters.
To strengthen the hull, construction called for unidirectional carbon fiber like that used in the America's Cup yachts, ensuring rigidity while further shaving weight from the design. Additionally, the 60-meter mast employed advanced construction with Ultra High Modulus carbon fiber, keeping Dream's weight profile light. These weight-saving technologies and designs all came together to create one of the fastest-sailing maxi yachts in the class.
One man's dreams, however, can be another's dilemma. Shortly after launch, Dream moved from yard to harbor to refit, undergoing an early transformation in 2010 at the German shipyard, Lurssen, as the masters took the good bones of the yacht and listened carefully to the owner's instruction. Expressing the importance of maintaining the yacht's original concept of lightweight construction and high performance, the owner called out an impressive list of refit items, and the transformation began.
Attention focused on enhanced performance of engine, electrical and piping systems to align with the owner's ideals for blue water cruising. A review of rigging and sails, plus the fitting of an interceptor trim control system, were suggested to improve performance for both racing and cruising statistics.
Aesthetically, the yacht would undergo significant change. Re-fairing and repainting the hull would take it from white to dark blue. A redesign of the deck would remove the square, spare social area, ultimately replacing it with a smooth, flowing, silver and white seating sculpture in an artistic, graceful wave atop new decking. Interiors would get an upgrade to meet the owner's standards for elegance, luxury, and comfort, without sacrificing weight or performance.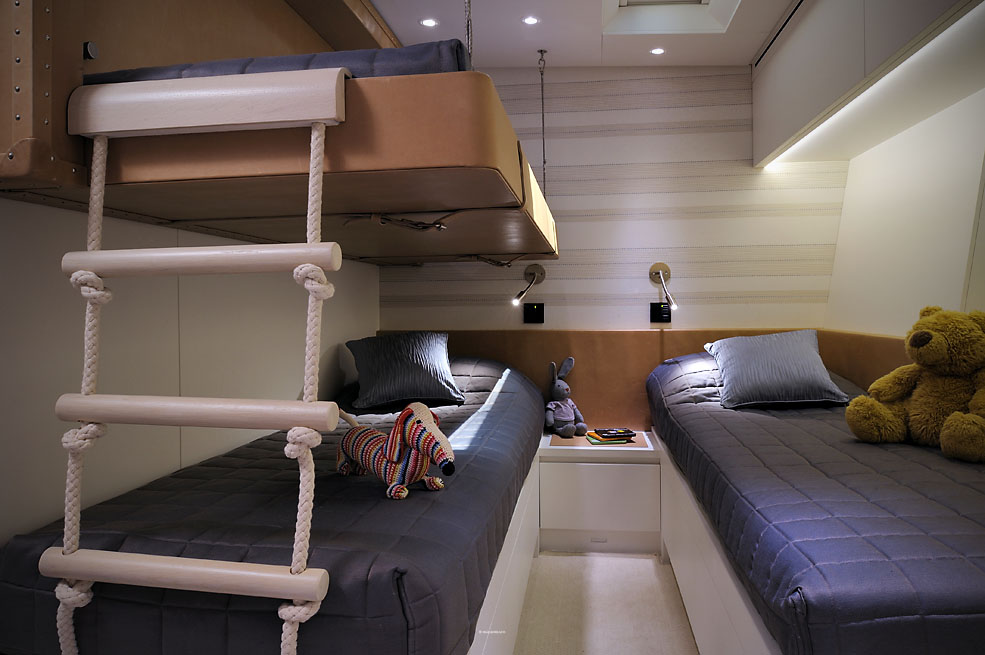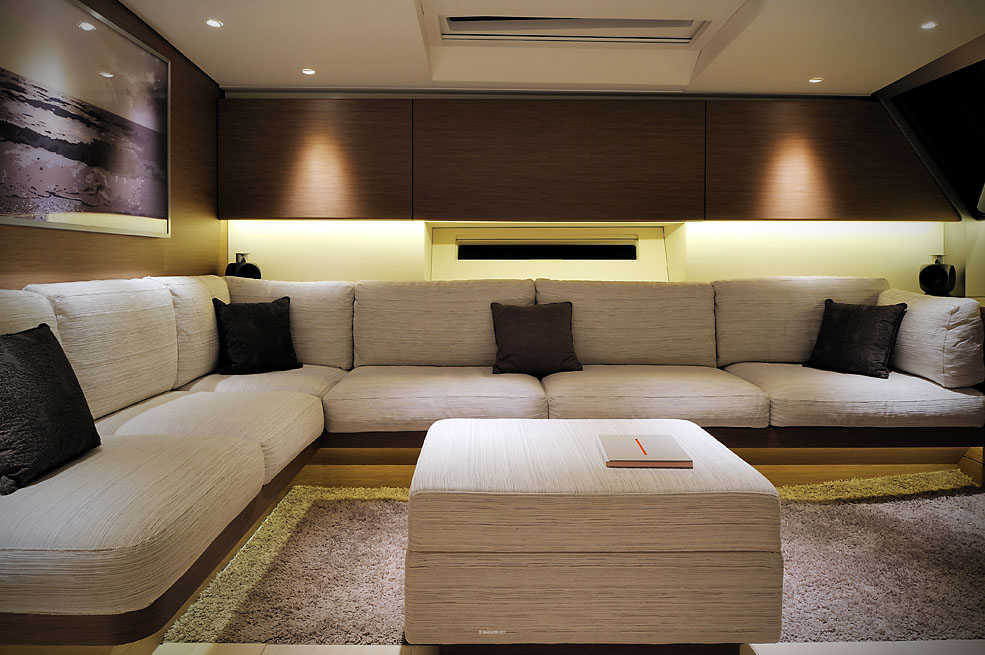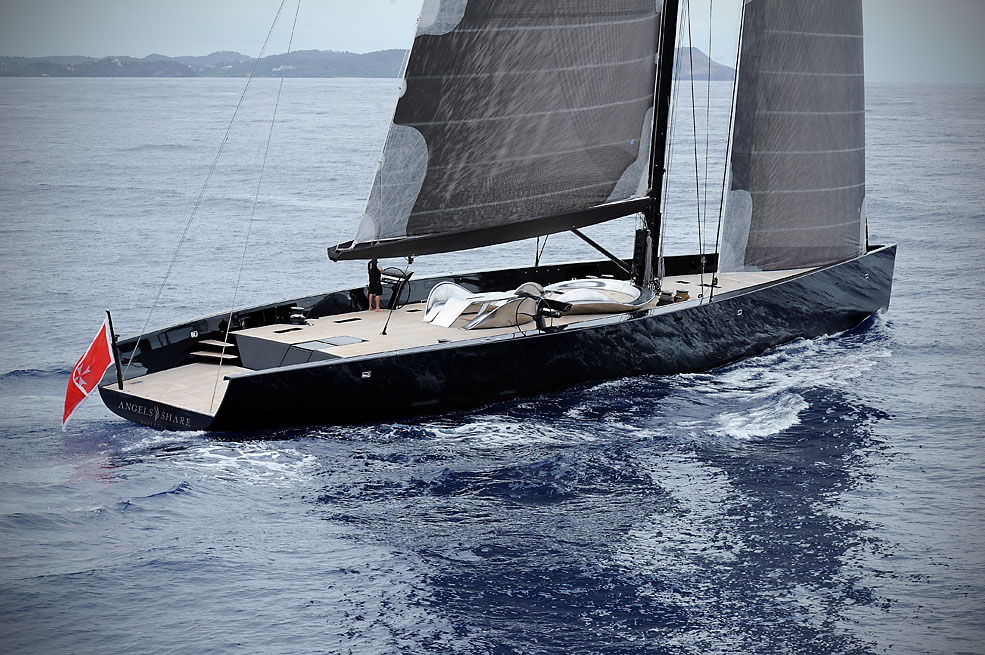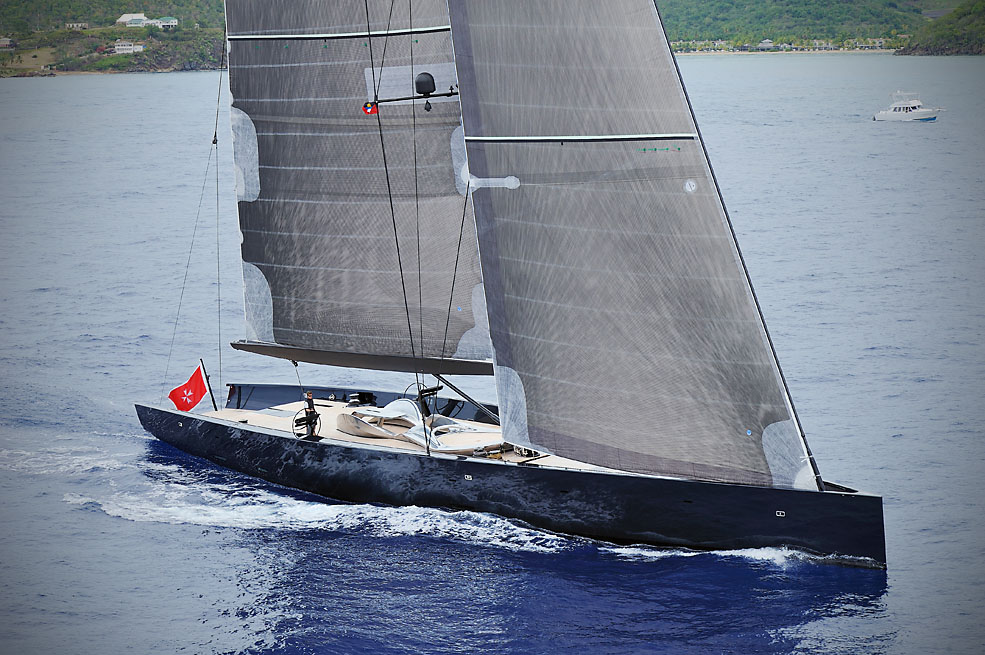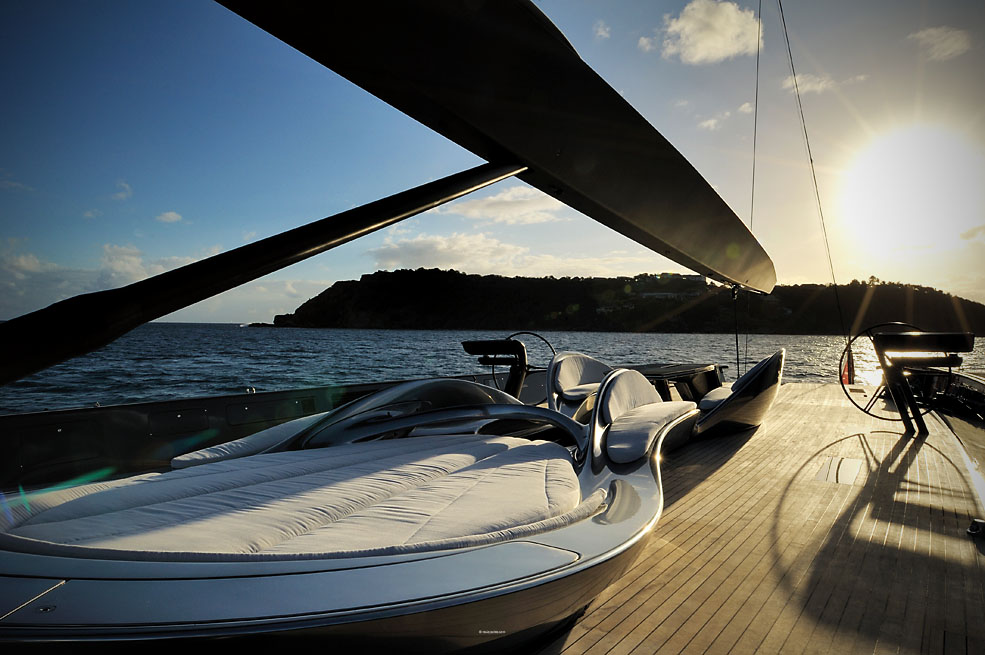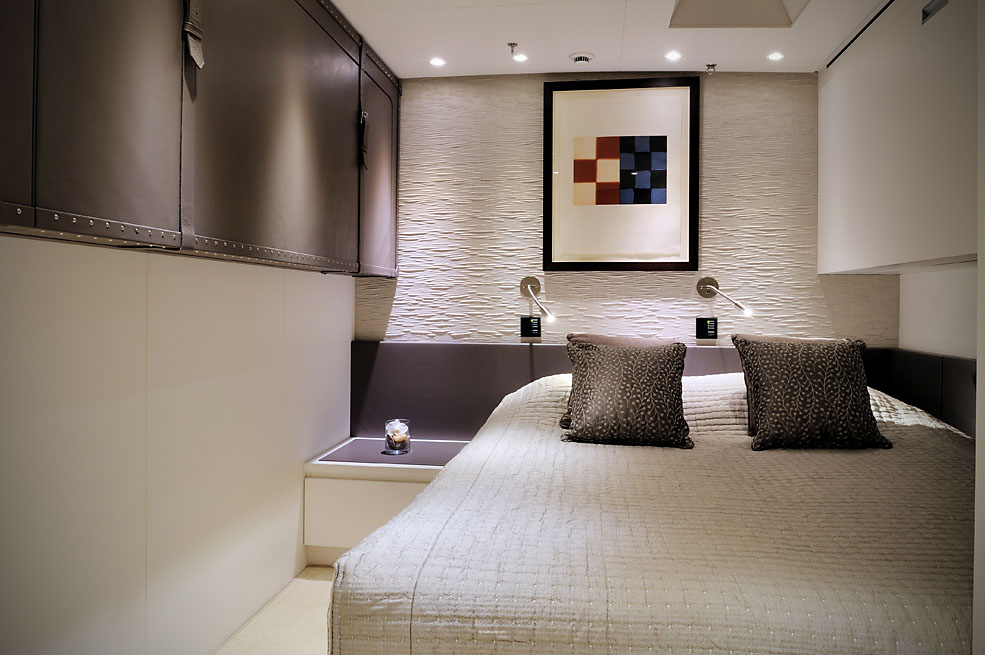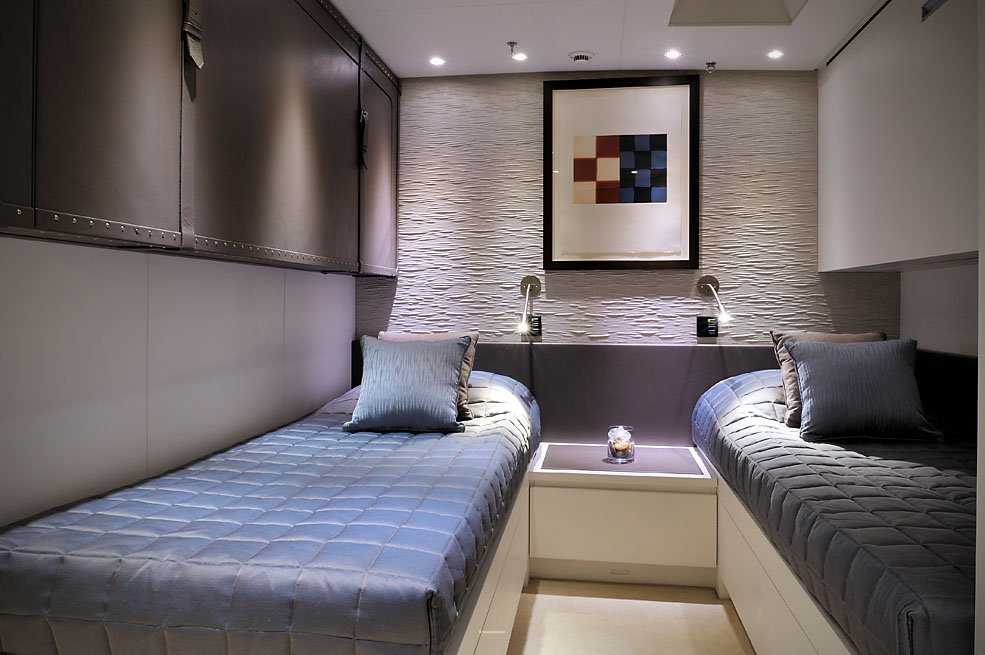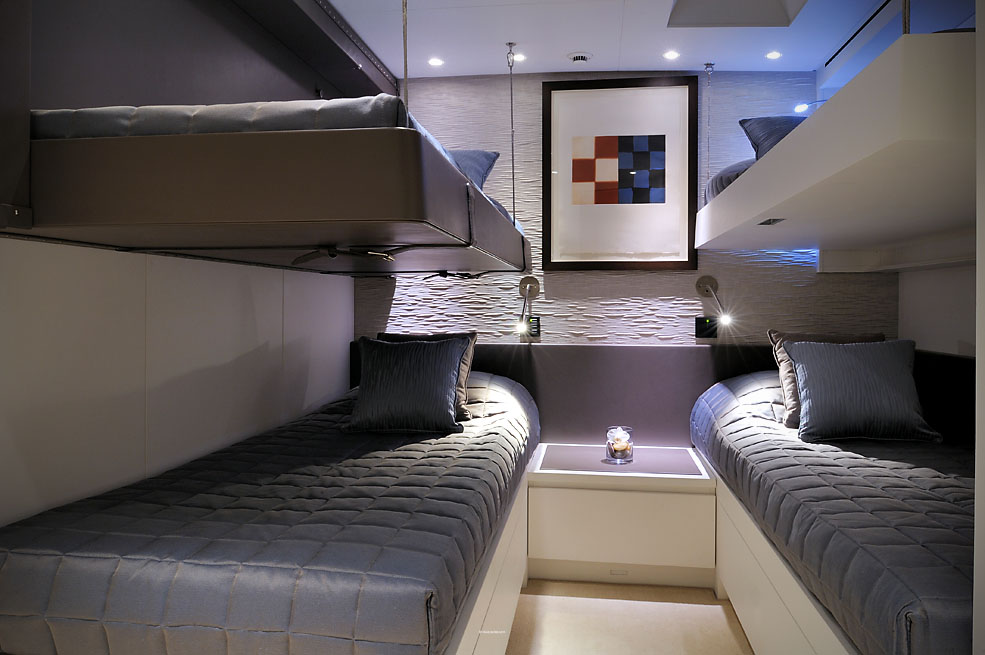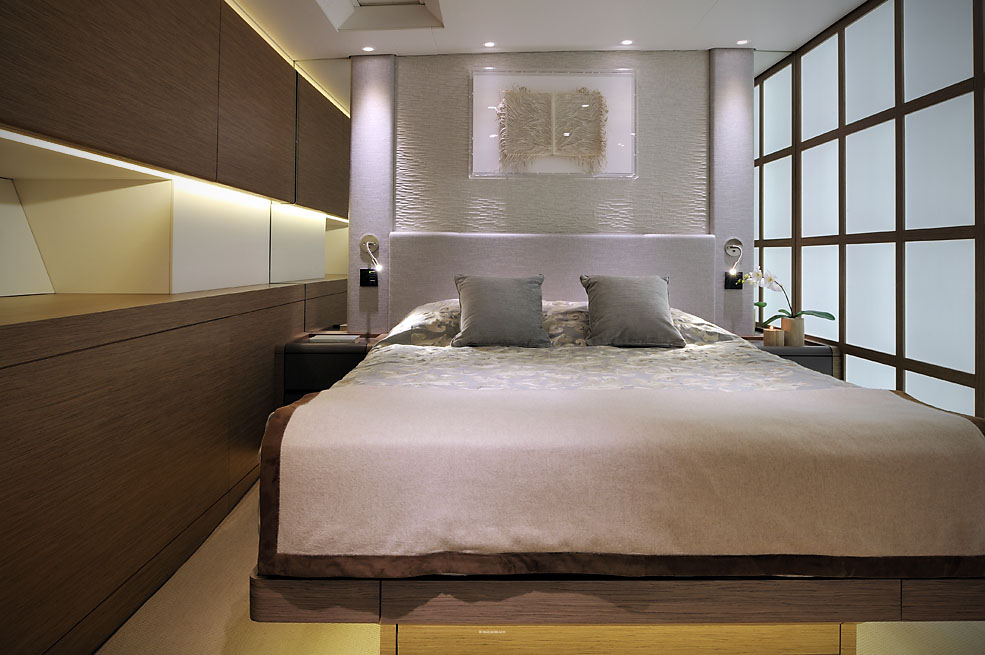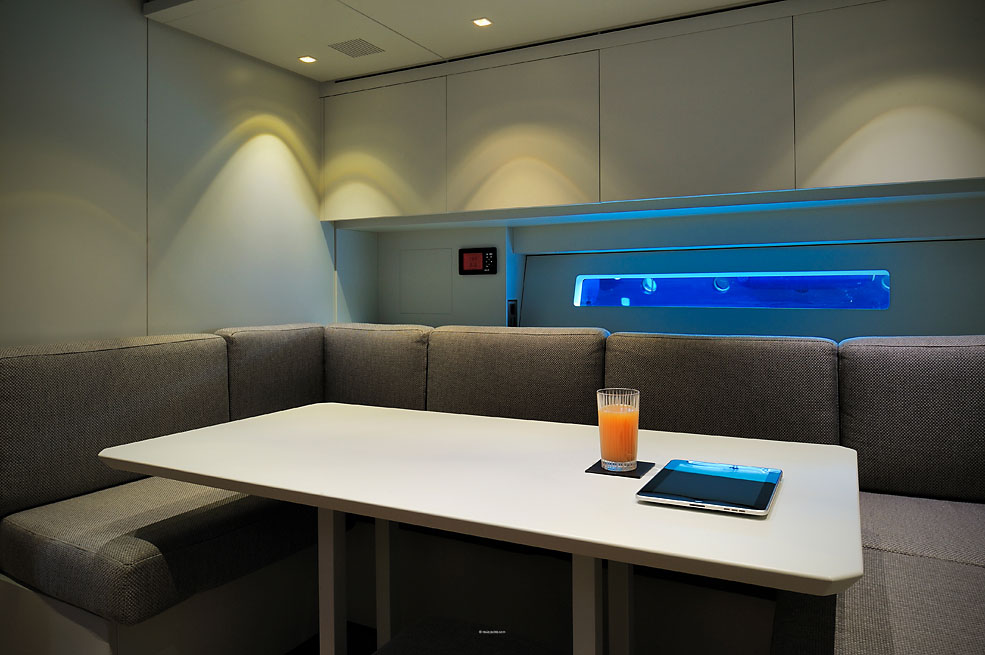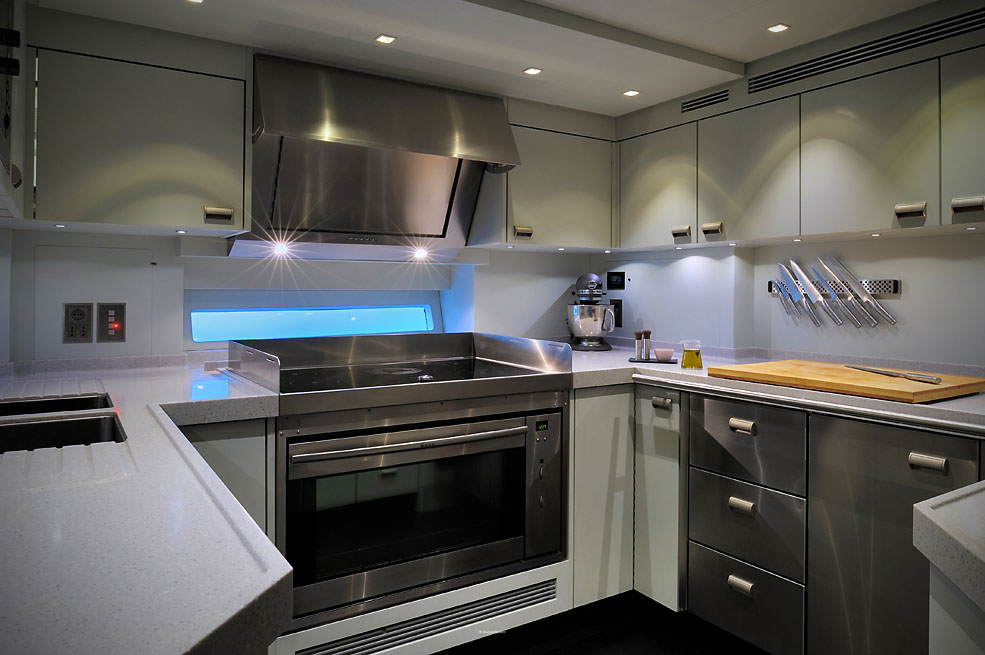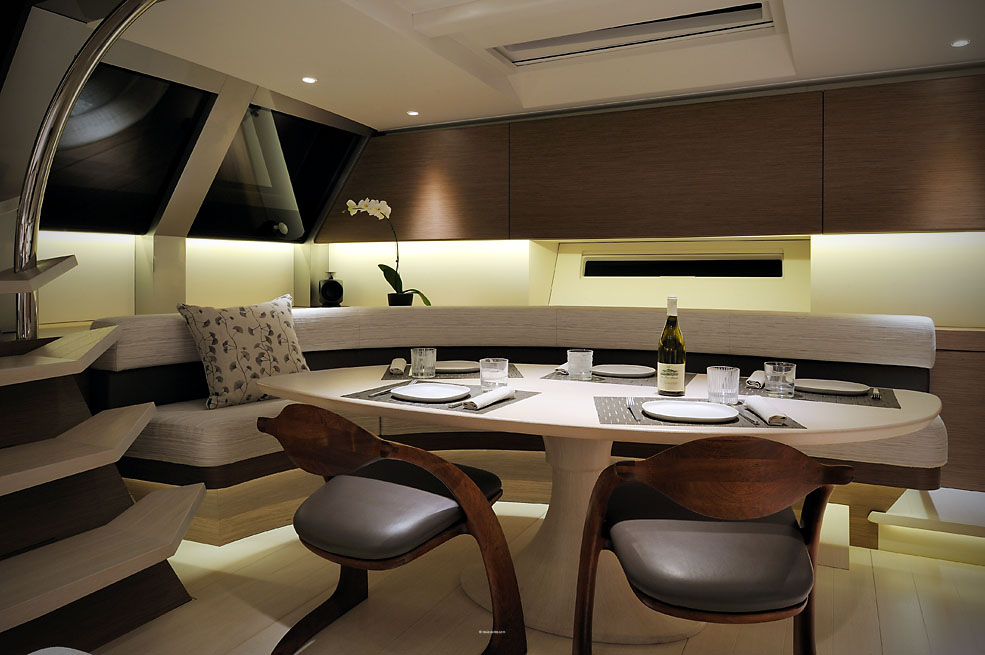 Photos: Stef Bravin | Words: K. L. Turner