An incredible test of endurance, the Volvo Ocean Race is often described as the Everest of sailing. By the numbers, it is a race covering four continents and five oceans, completed in nine legs with ten in-port races. The iconic race extends over a period of nine months, engaging seven teams of nine sailors each, as they circumnavigate the earth on board one-design boats, testing every fiber of a sailor's being. All equipped with virtually the same boat, The Volvo Ocean Race removes advantages of technology and design, reducing the contest to one of human ability.
From the cantankerous, punishing Southern Ocean, to the flats and doldrums of the St. Helena high, nature's challenges pit man against man in this arduous mental, physical, and emotional fitness test. When conditions aren't demanding every second of attention dedicated to survival, intense navigation and smart sailing must work to steal seconds from each tack and every sail change, around the clock, for about 25 days straight on most legs . It's not for everyone, but for everyone that competes, it is the epitome of perseverance, skill, and teamwork.
In this race, every day on the water holds intense drama. Presented in this Navis Yachts photo essay is a selection of the finest moments of the race, depicting both the typical and the extreme, as these elite athletes perform a most intricate dance with wind, water, physics, technology, and perhaps, even luck.
November 19, Leg 2, Cape Town, South Africa to Abu Dhabi Start
As the yachts departed Cape Town, South Africa, on November 19, 2014 at the start of Leg 2, they each prepared to carve precious minutes from their times, with sights set on arriving first in Abu Dhabi. A massive tablecloth of clouds fluttered over Table Mountain as the yachts streamed from the harbor, shooting out like a horizontal fireworks display toward the Indian Ocean. They began in the mountain's large wind shadow with concerns about light air, but this day provided plenty of push as the teams headed around the five, in-port marks, then out to sea. In an intense race where several teams could read the expressions on the faces of competitors, this leg kept the boats close for a while, registering the intensity as they all focused on the important strategy of exactly when to make the gybe north.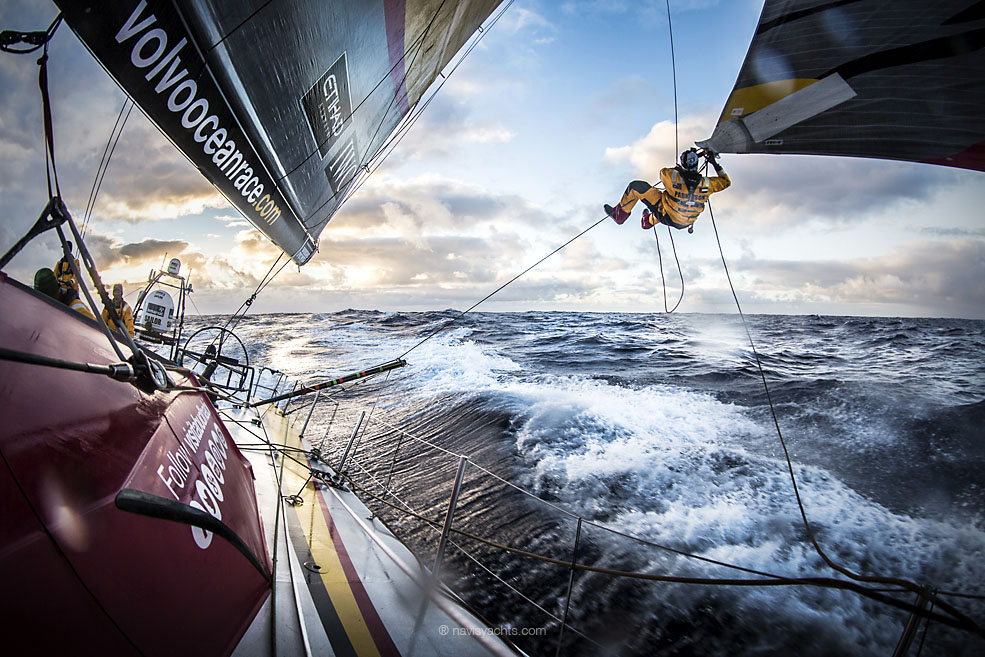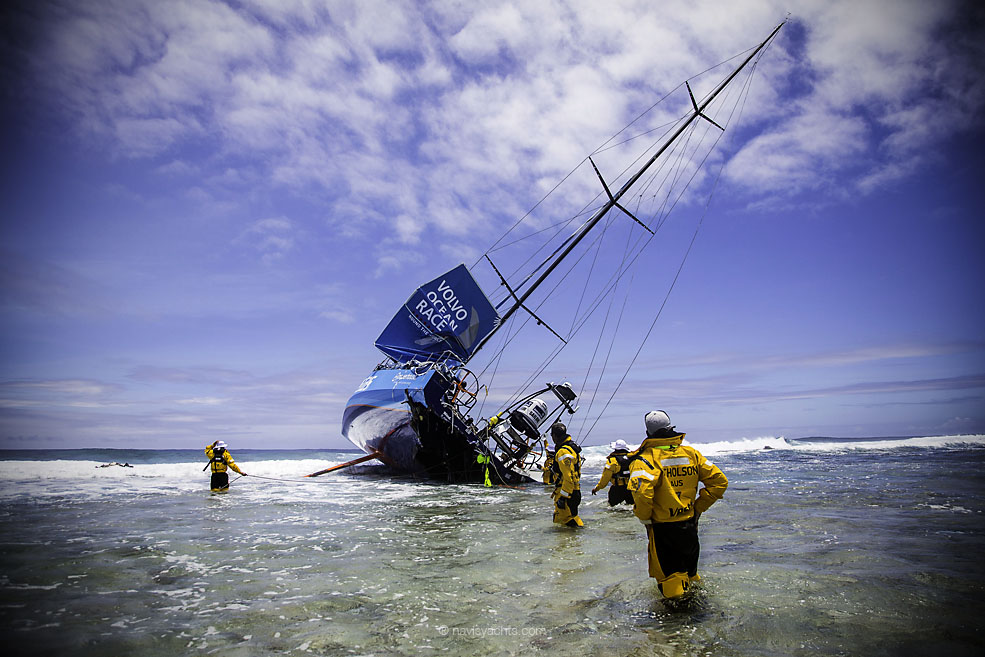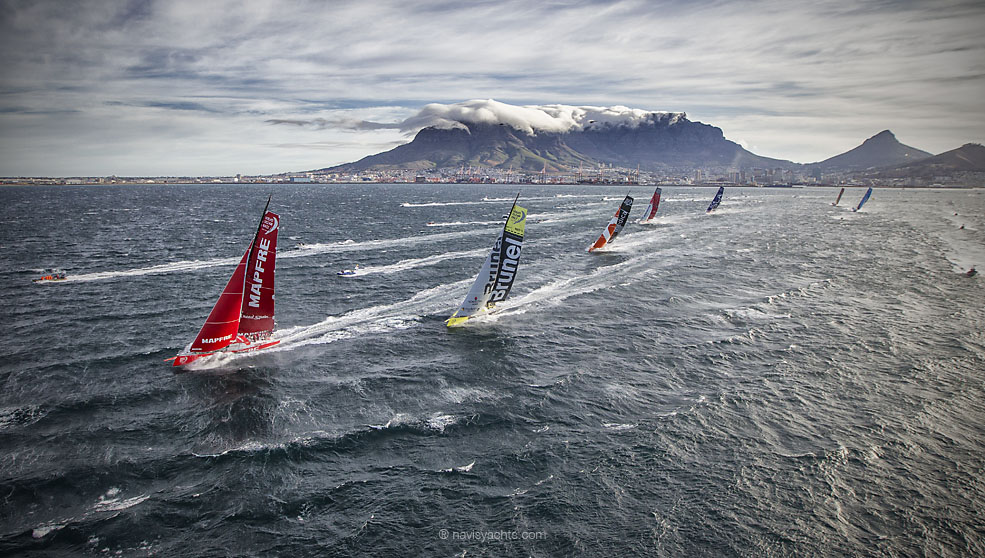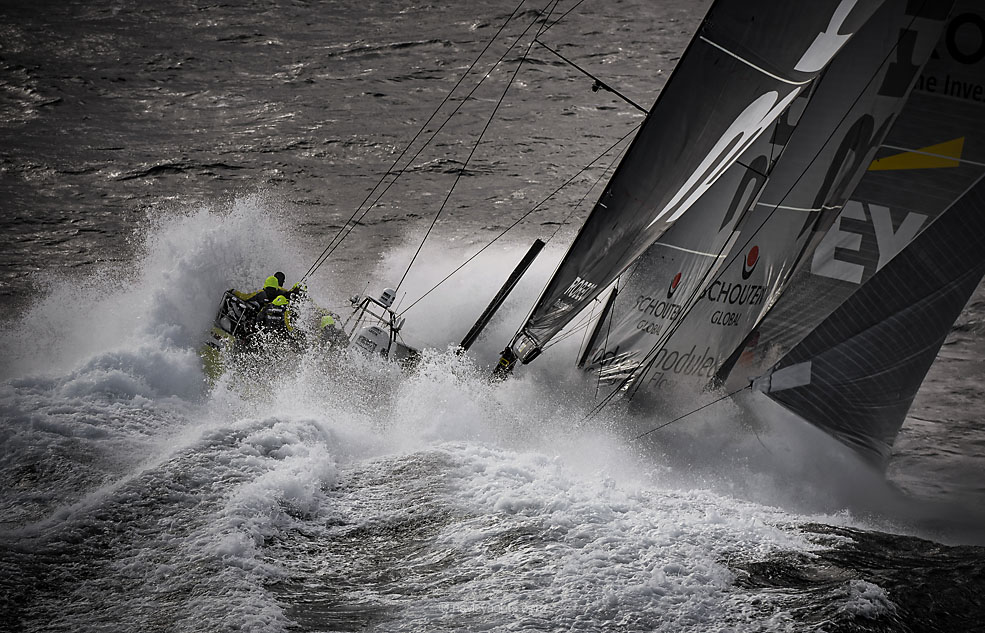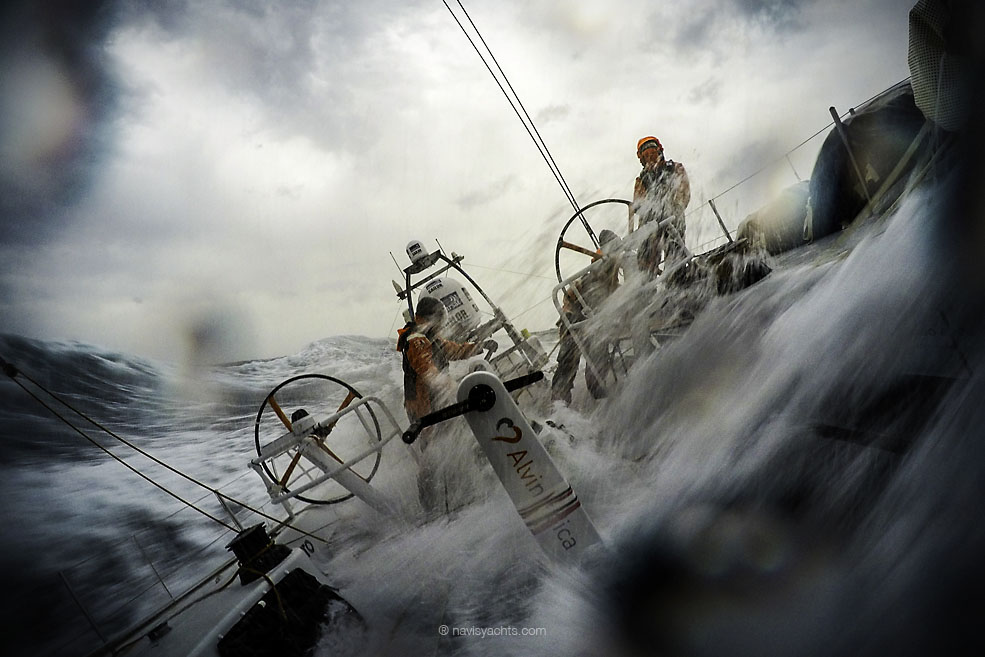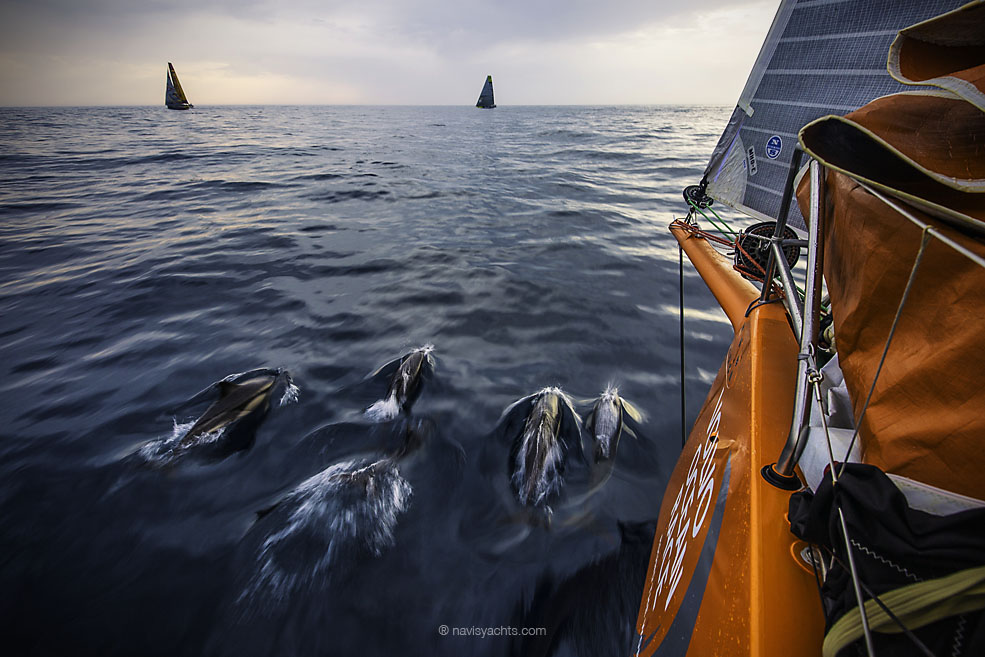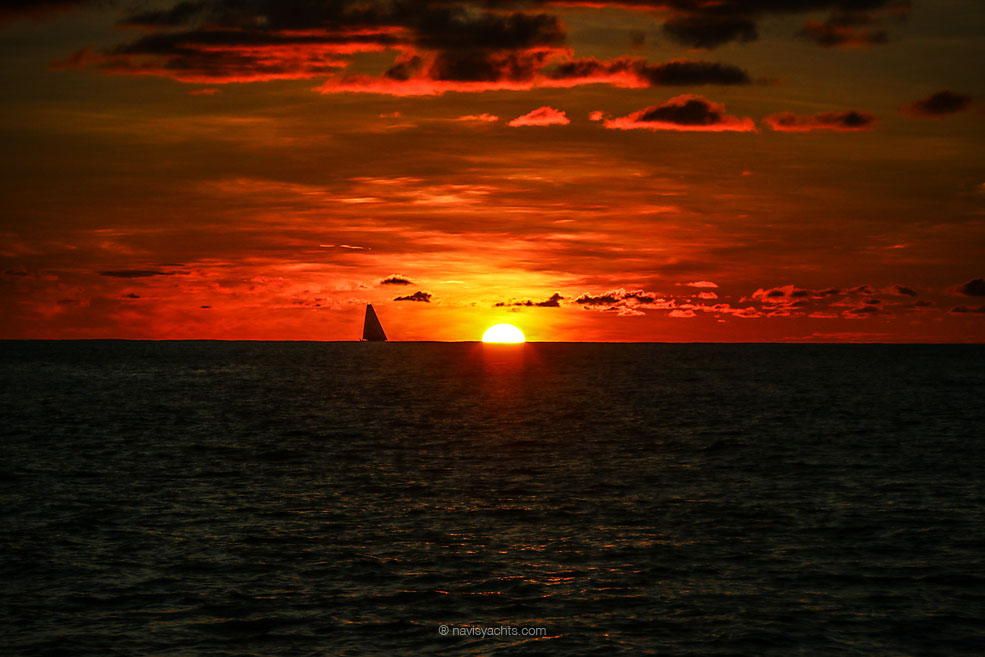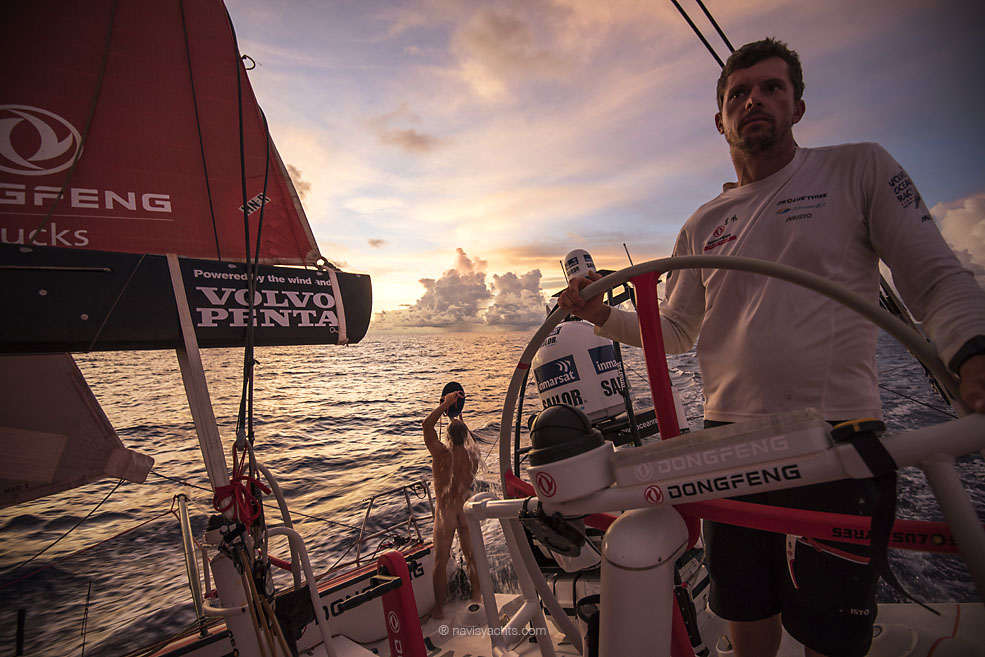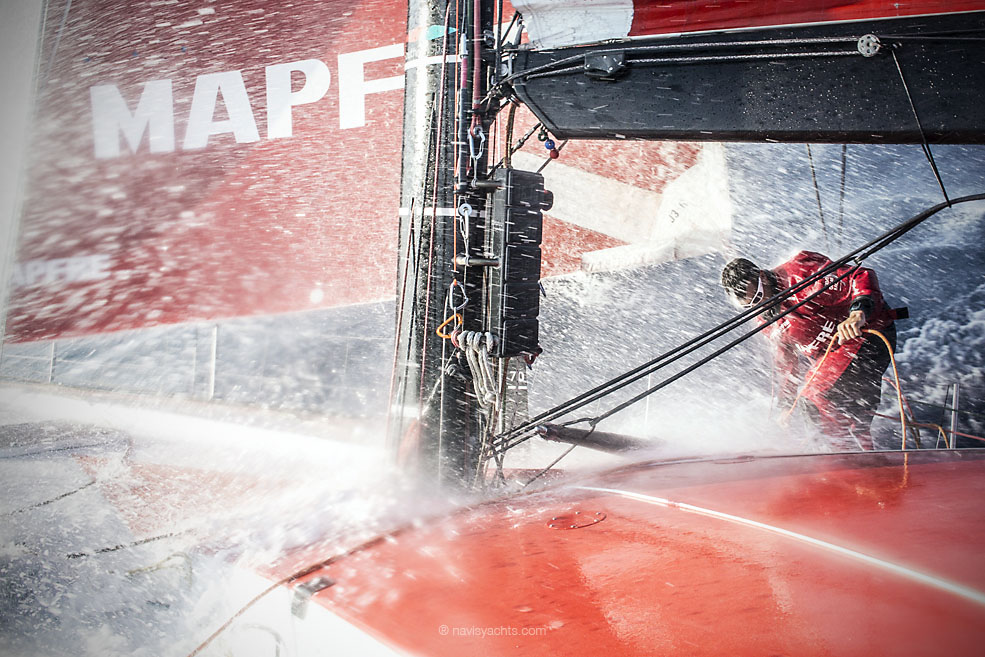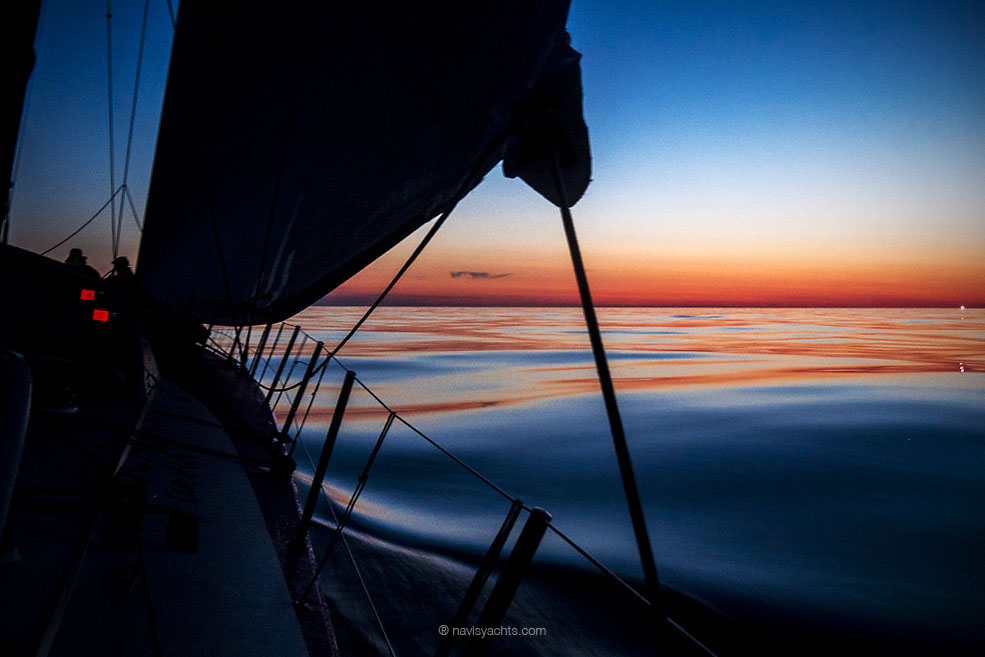 Photos: Knighton, Ross. Riou, Greenfield, Vignale, Halloran, Carlin, Sanchez, Linson | Words: K.L. Turner.