Everything that is done in Monaco, it seems, is done with the pursuit of perfection in mind. Nowhere else on Earth can you find a place that has the principles of luxury and class so delicately engrained into every element of its existence. Quality is something that is never in short supply in Monaco, and this is something that can be seen in the cities boats, its hotels, and its many spectacular restaurants.
There are certainly a number of restaurants that can potentially be considered to be the 'best' in Monte Carlo, but Le Louis XV – Alain Ducasse à l'Hôtel de Paris is one that seems to always be in a supreme category of its own. Located in the heart of Monte Carlo, from the moment you walk through their doors, you are transported to a world in which nothing else matters but the dining experience.
Dining at Le Louis XV – Alain Ducasse à l'Hôtel de Paris is sincerely a sensual experience. Every note of flavor you will find is beautifully orchestrated together by world-renowned chef Alain Ducasse and company into an original and awe-inspiring symphony. Just as music was the medium through which Mozart and Beethoven learned to materialize their romantic ideals, Ducasse has learned to do the same with food. He is a master composer—a true man of his divine craft that is rivaled by none.
Beyond the food, the restaurant itself is truly a work of art. The décor is simple, yet tasteful, with a character that can humbly bask in its own glory. Music plays softly in the background as another glass of perfectly aged red wine is poured. Dining at Le Louis XV – Alain Ducasse à l'Hôtel de Paris is not something that is done for the mere purpose of obtaining a meal; it is done to stimulate each of the senses, to experience unadulterated ecstasy.
As the food is delivered to your table, it is as if the heavens are opening up to deliver a divine and transcendental message. Each course is carefully and harmoniously arranged. The cuisine appeals to all of the senses simultaneously—visually expressive, perfectly textured, and tasting of something that takes decades to master.
The constantly changing menu is composed of dishes containing the finest ingredients from all around the world. While the meal seems to embody its own sort of symphony, each course is experienced as an independent movement.
The meal begins like a symphony, slowly introducing the flavors as if each food group were a family of instruments. Each course is like a movement in its own right, showing just how beautifully the kitchen and serving staff are capable of expressing a truly transcendental idea.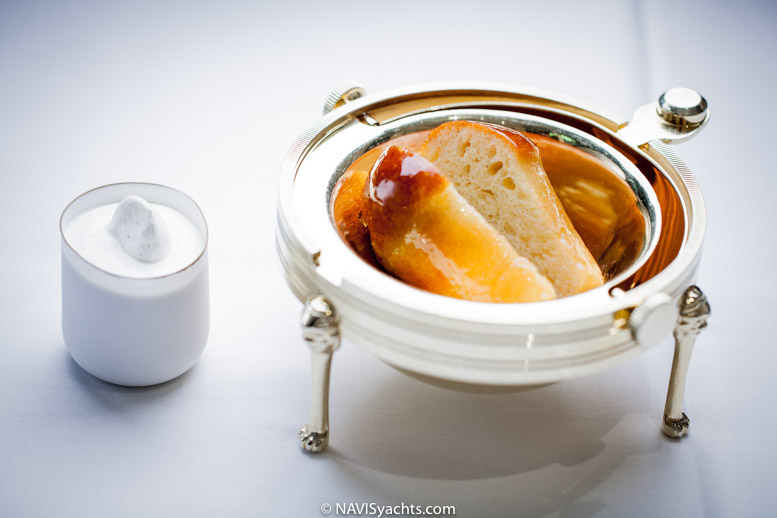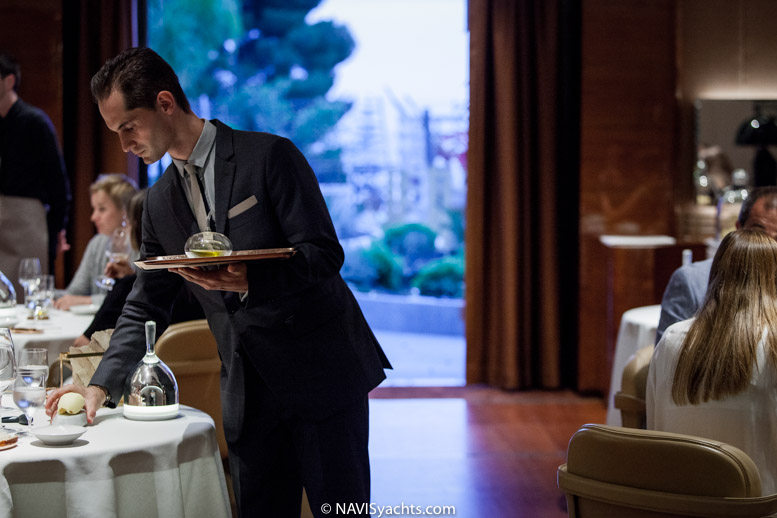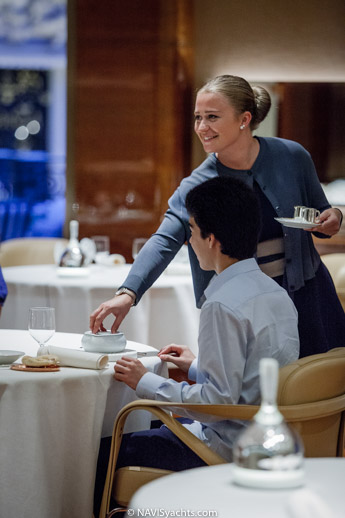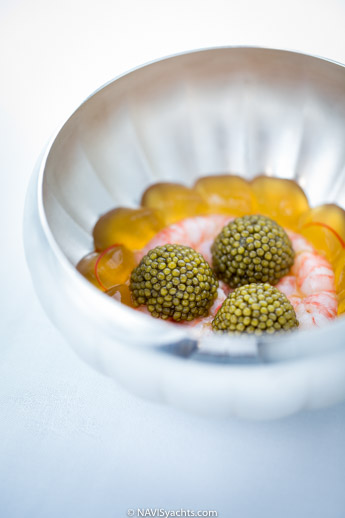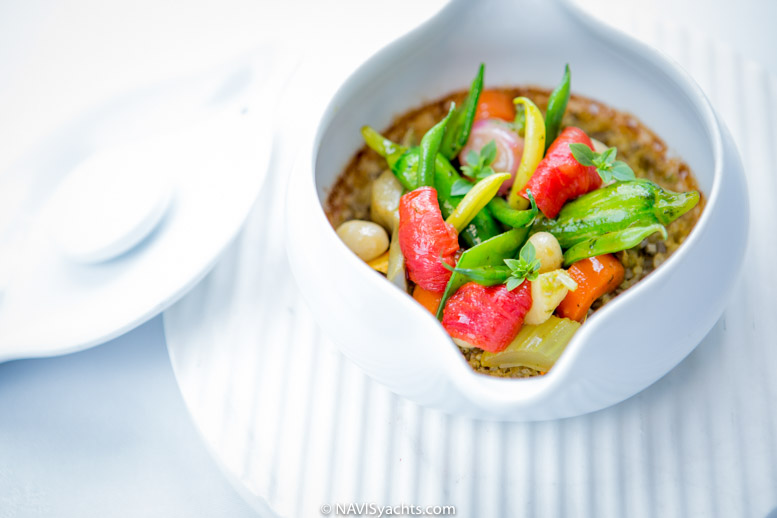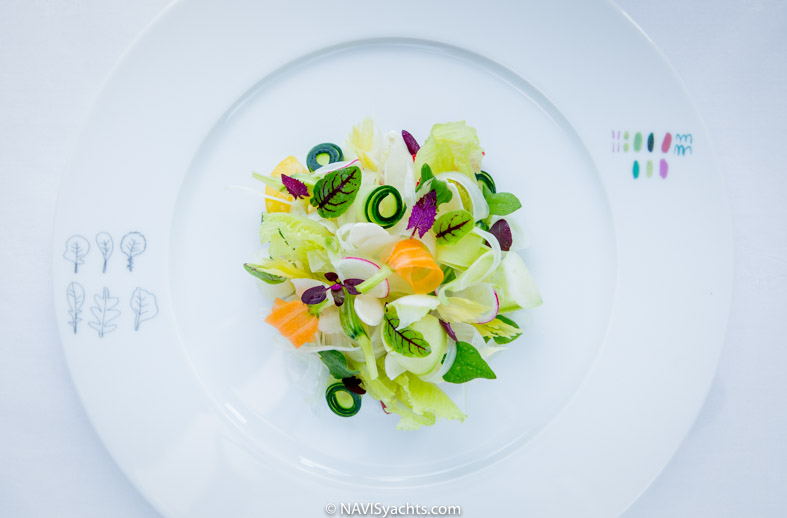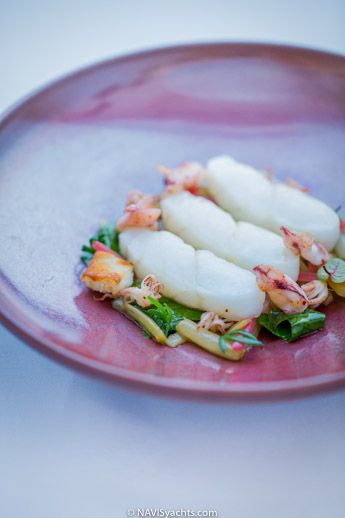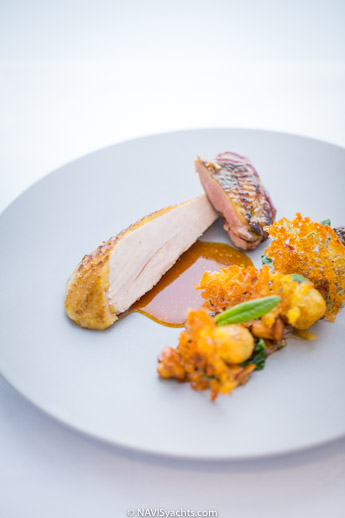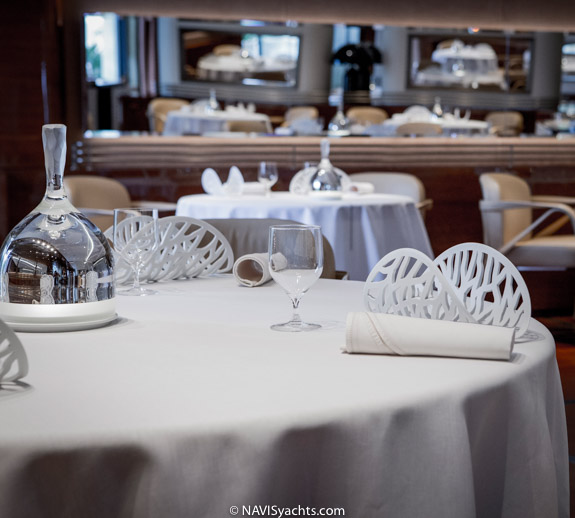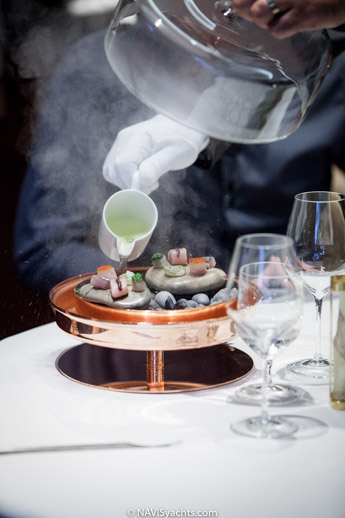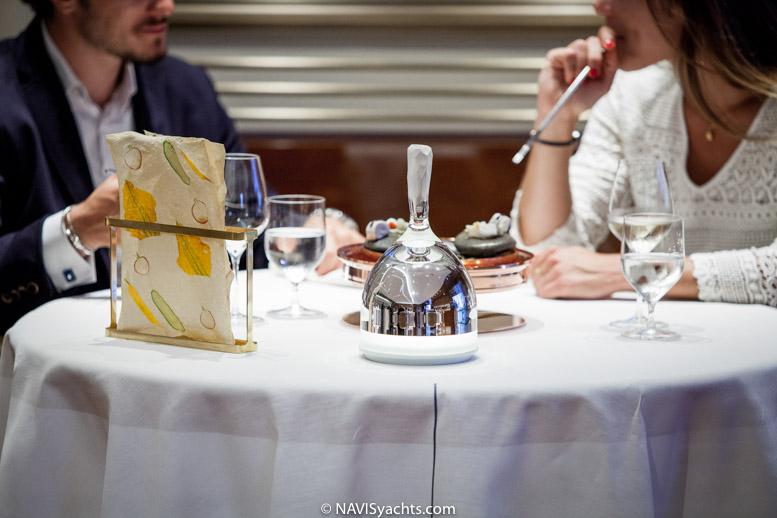 Photos: Pierre Monetta | Words: Andrew Paniello