Nautor's Swan 115 FD Shamanna: Grace and Power Take Flight
Nature builds things with a practiced hand, attending to efficiency and function that often deliver astonishing beauty in the process. Nautor, following nature's lead, creates exquisite sailing yachts that are graceful and powerful, with an appreciable aesthetic that is more beautiful than ever in its new flagship Swan 115.
One of a bevy of four Swan 115s built to date, Shamanna emerged from the yard in Pietarsaari, Finland in April of 2016 following her January, 2014 order. Solleone, the first hull in the line, was a 115 S built on the semi-raised saloon model. The yacht earned high praise at the 2015 Monaco Yacht Show, building the anticipation for hull #2. Shamanna, the second 115 build, was the first execution of the 115 FD, a flush deck version. The sleek yacht emerged with an almost mystical profile, prompting paused breaths and transfixed gazes in the way only a Swan might induce.
With the same long, low-slung silhouette, plumb bow, and broad stern of the 115 S, Shamanna fits the Swan profile. The flush deck cockpit, carved down even further than the S, exhibits an astonishing simplicity of line, accommodating both cruising and racing in posh quarters indulged with space and amenities.
Specifications
Stretching 107.7 ft./32.84 m of waterline from a 115.5 ft./35.20m LOA and reaching across a 26.6 ft./8.12m beam, Shamanna earns speed and stability. Graced with Germán Frers expertise, the original brief sought a yacht capable of breathtaking downwind speed that also cradled family members in a posh cabin for leisurely cruising. Shamanna carries eight guests in four cabins, assisted by five crew.
The resulting design produced an optimized, maximum length waterline stretch of carbon fiber hull with Nomex core exhibiting reduced bow and stern rakes and presenting a light gross tonnage estimated at 145. Echoing the Grand Prix Maxis, the 94-ton 115 S model is fast. The 72-ton displacement racing version of the 115 reaches and runs with delight, responding like a nimble 60-foot yacht, soaring to 20 knots with a single reef and jib.
Shamanna earns obvious benefits from a high aspect 6.75/4.60 m lifting keel, sharpening her pointing power while permitting exploration of shallower bays and cays, assisted by a 450 hp/331 kW Scania D13 070M engine. Employing CFD, the algorithms of computational fluid dynamics analysis calculated the optimal foil shape, influencing size and placement of her twin rudders, contributing to an appreciable helm balance that further reinforces the joy of sailing.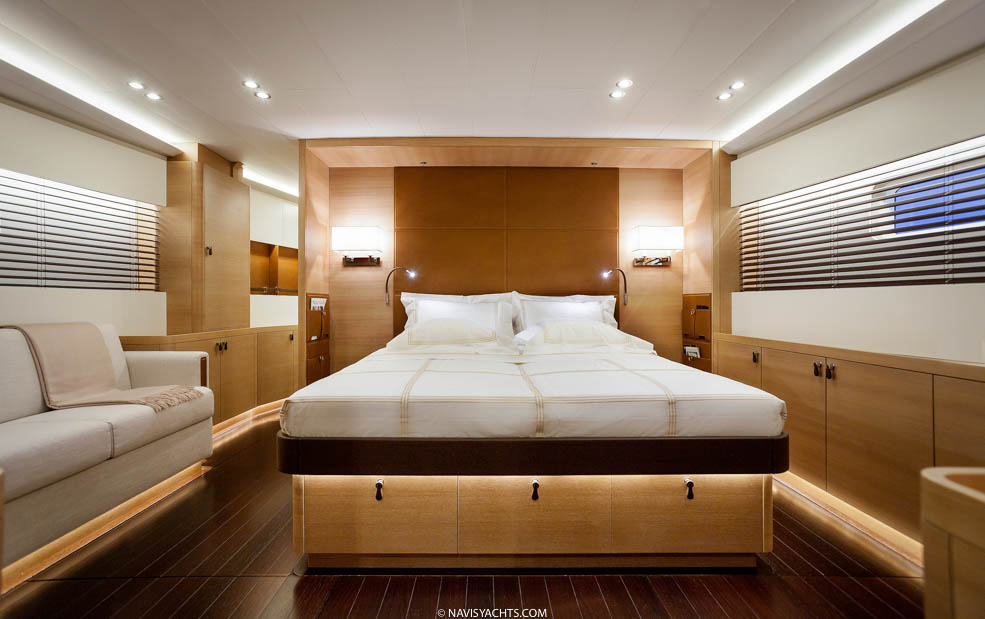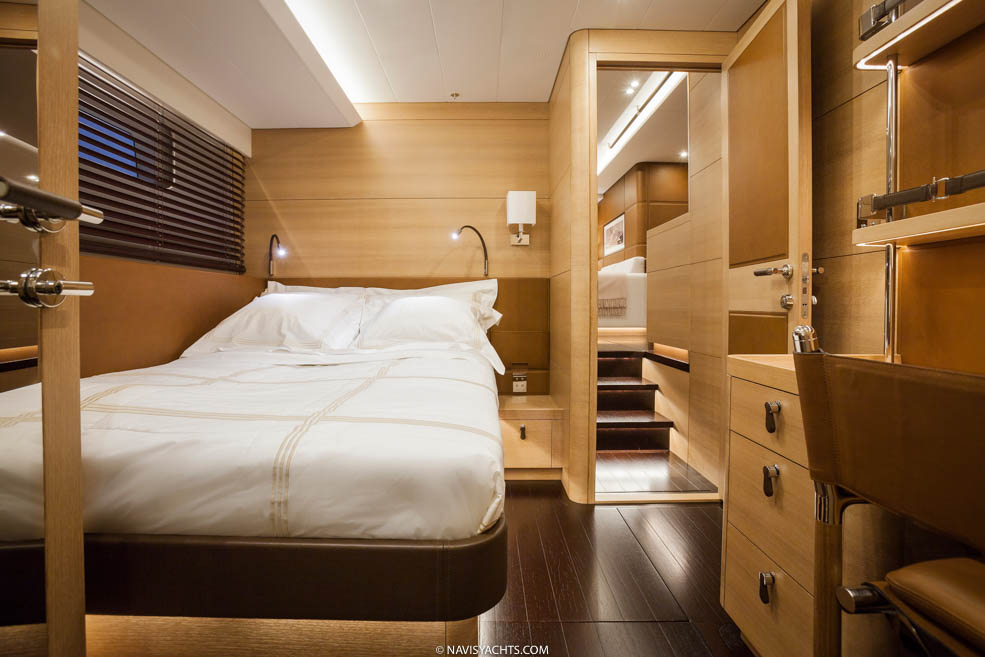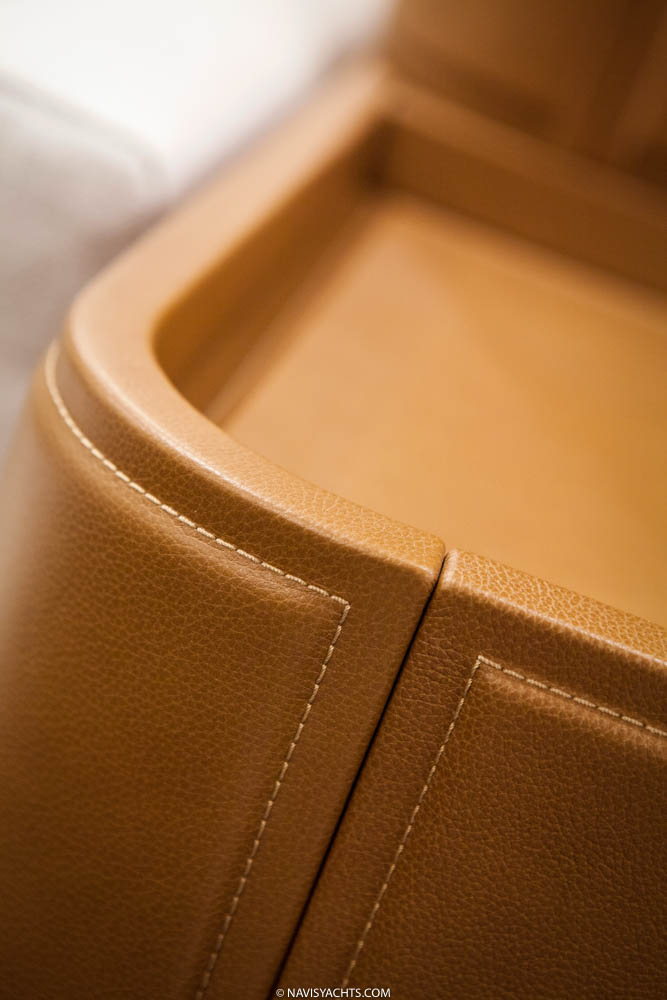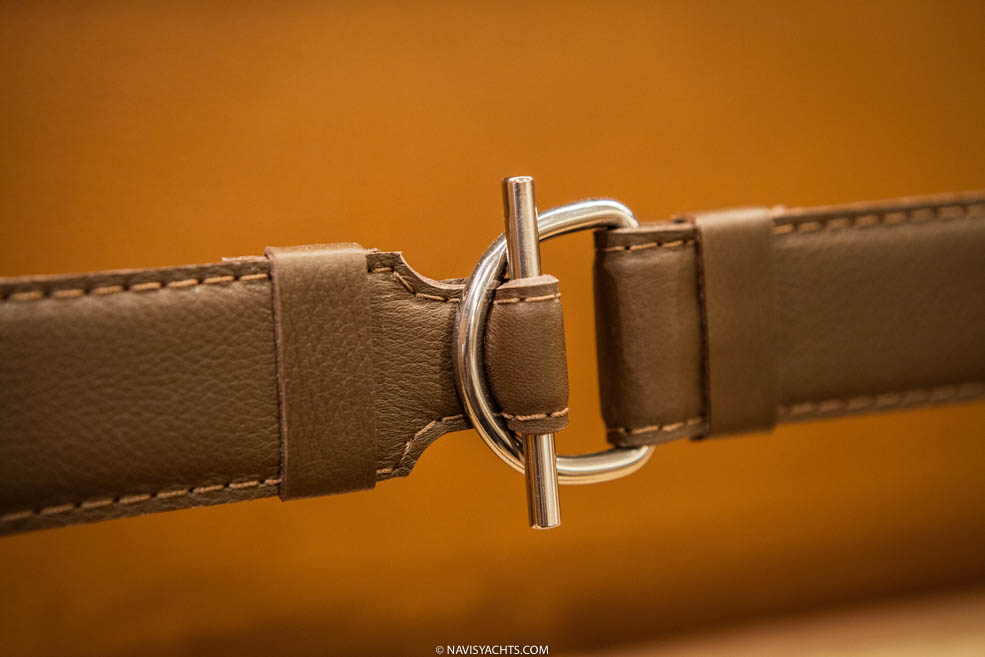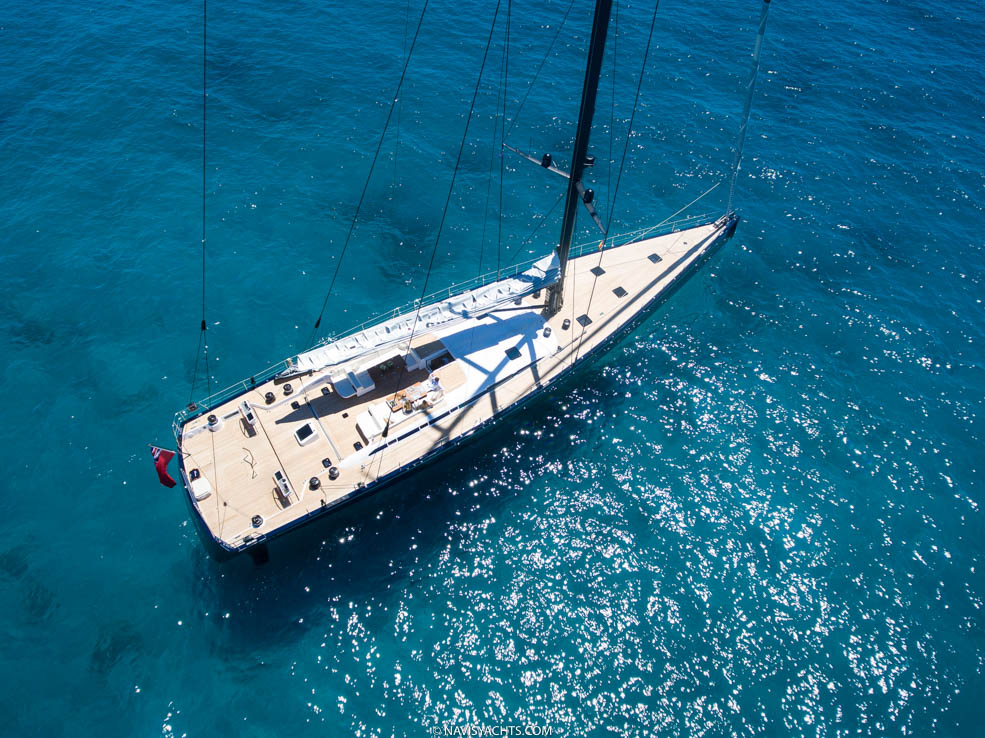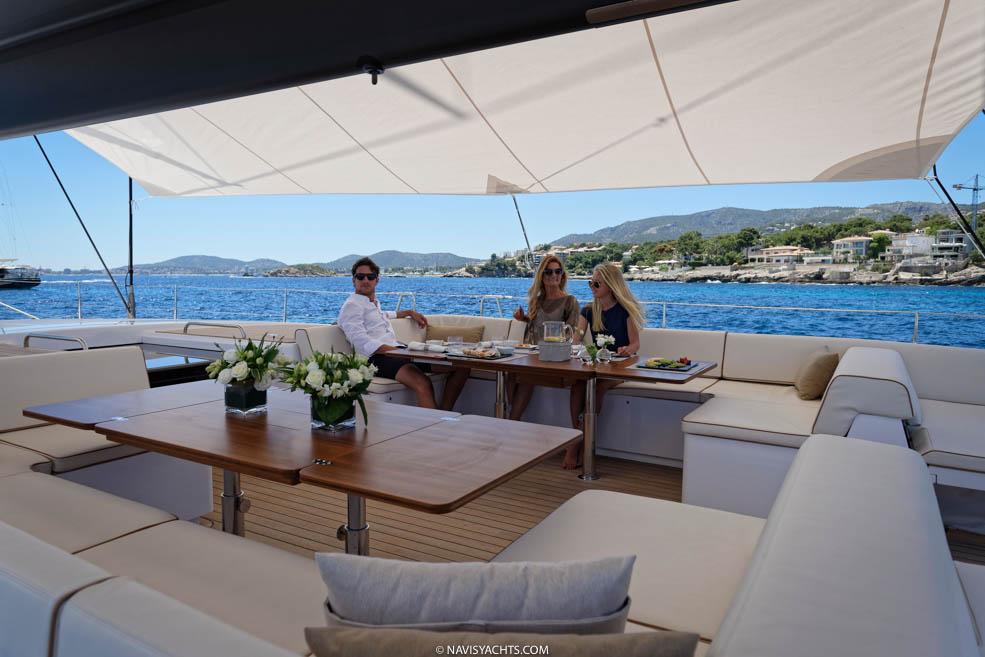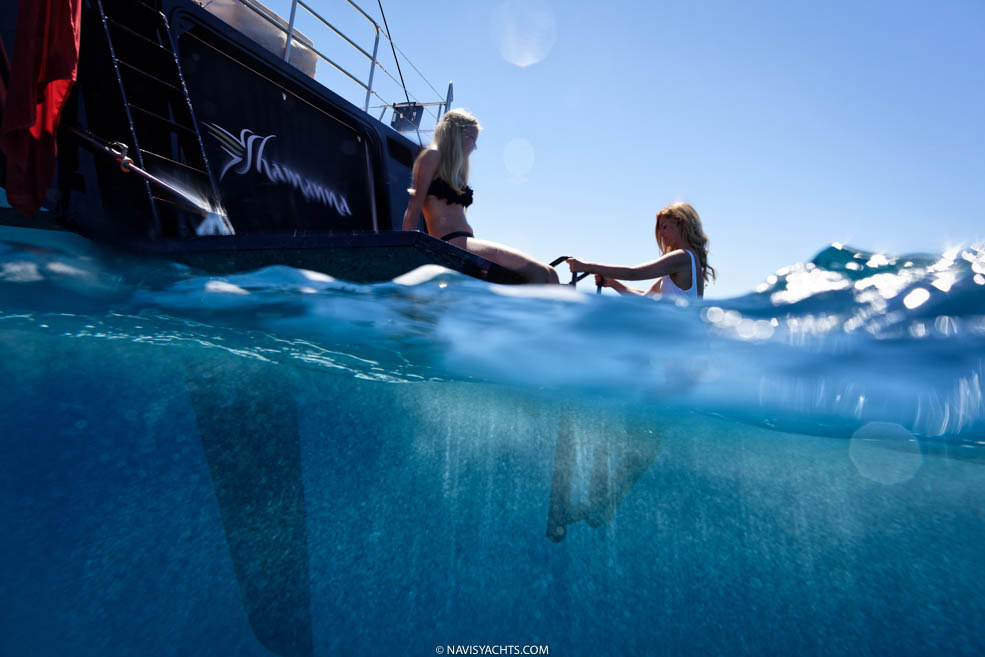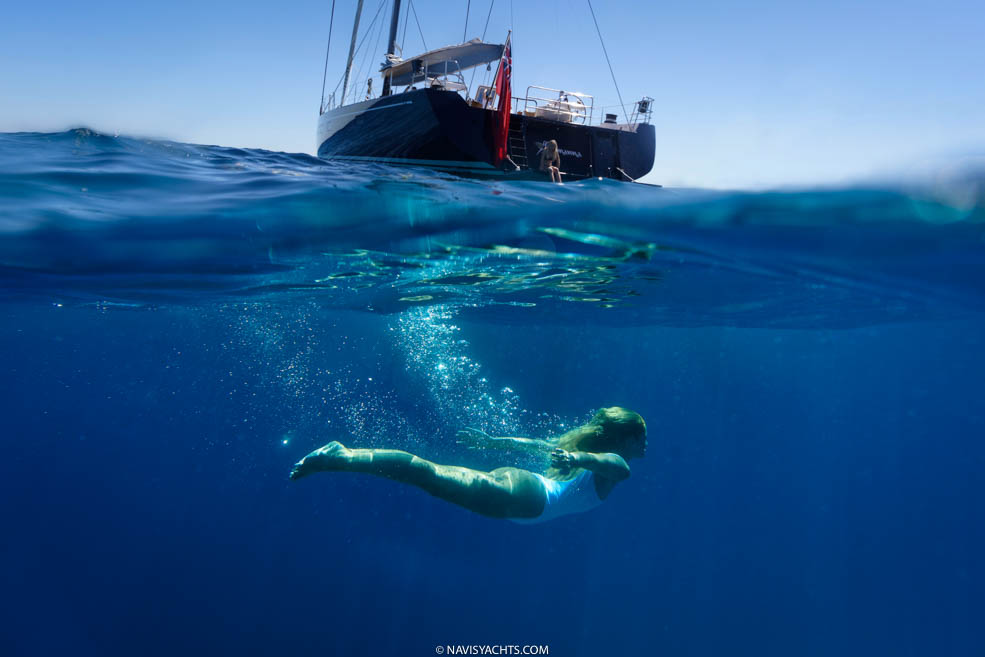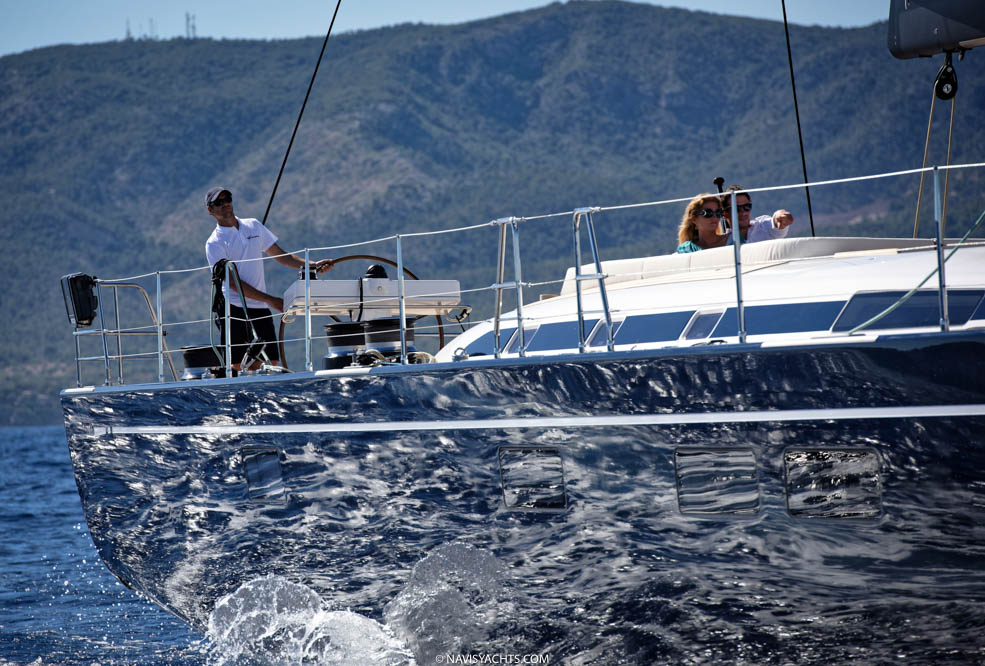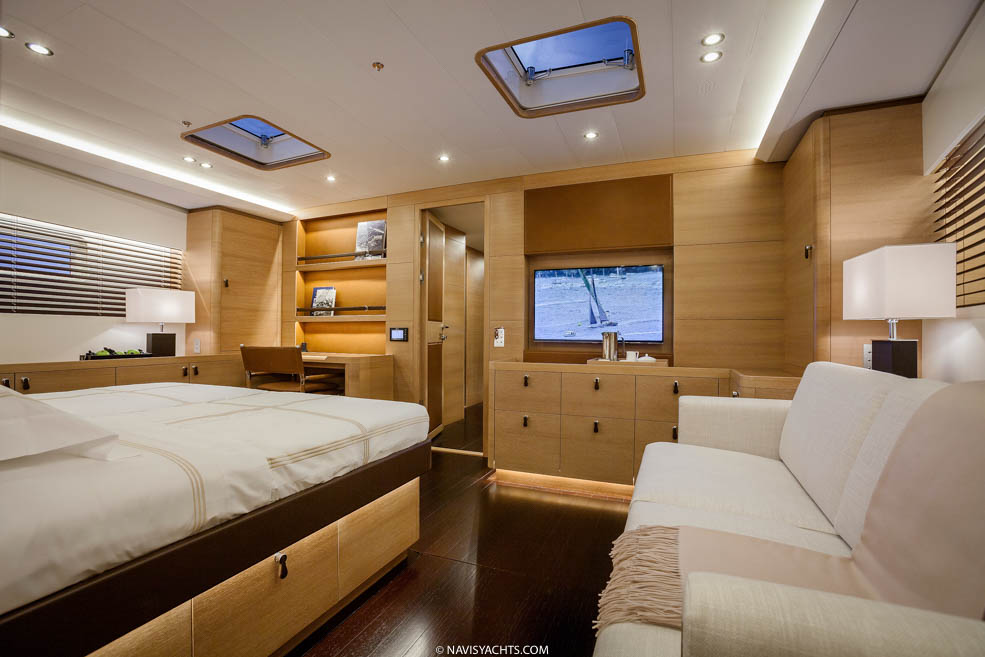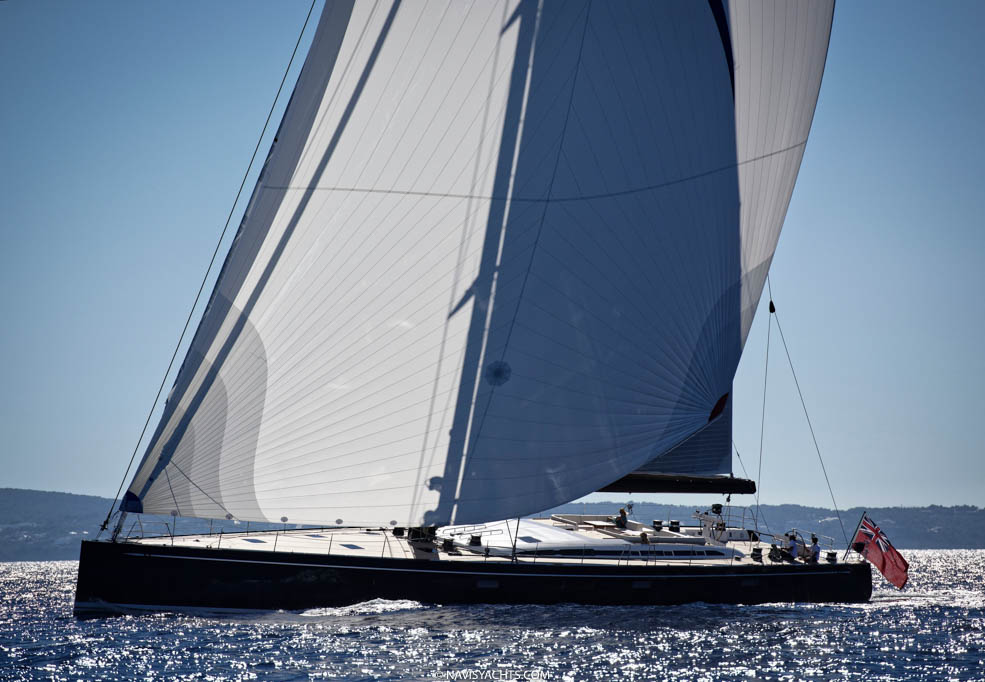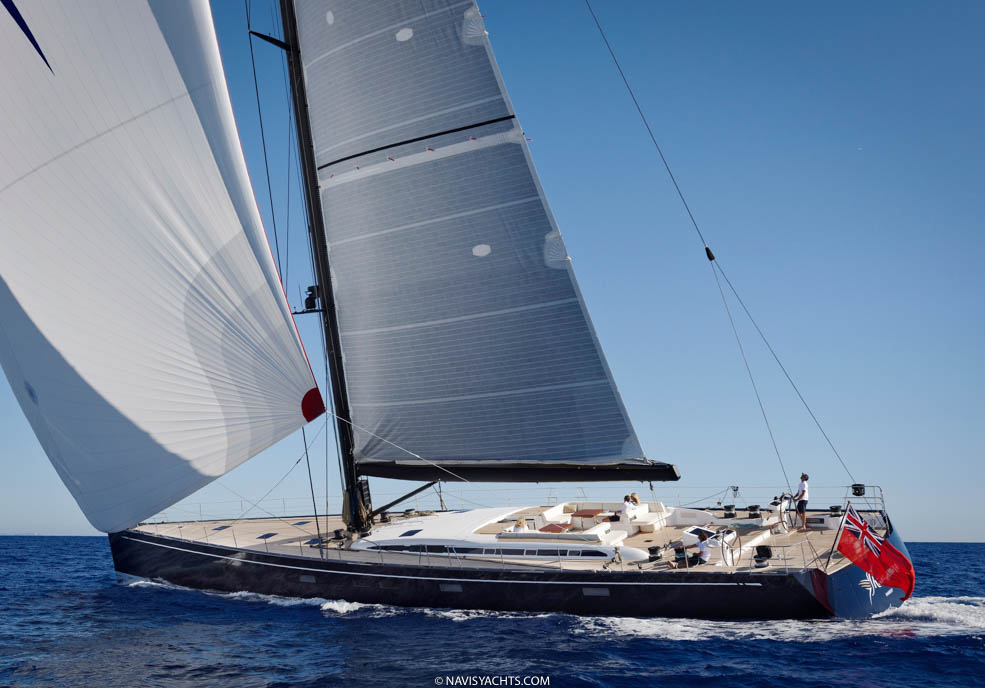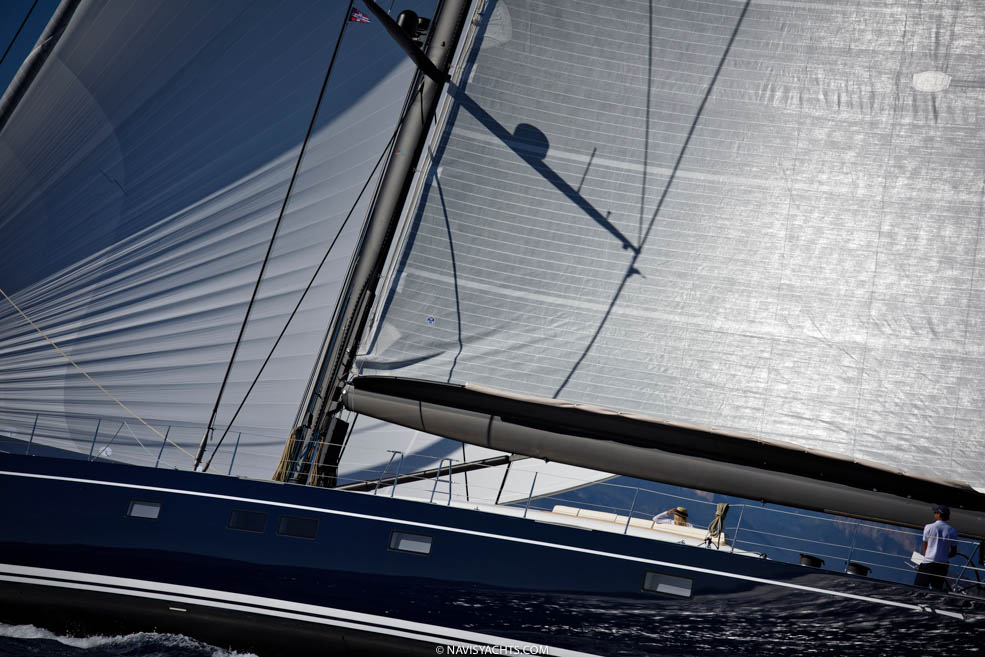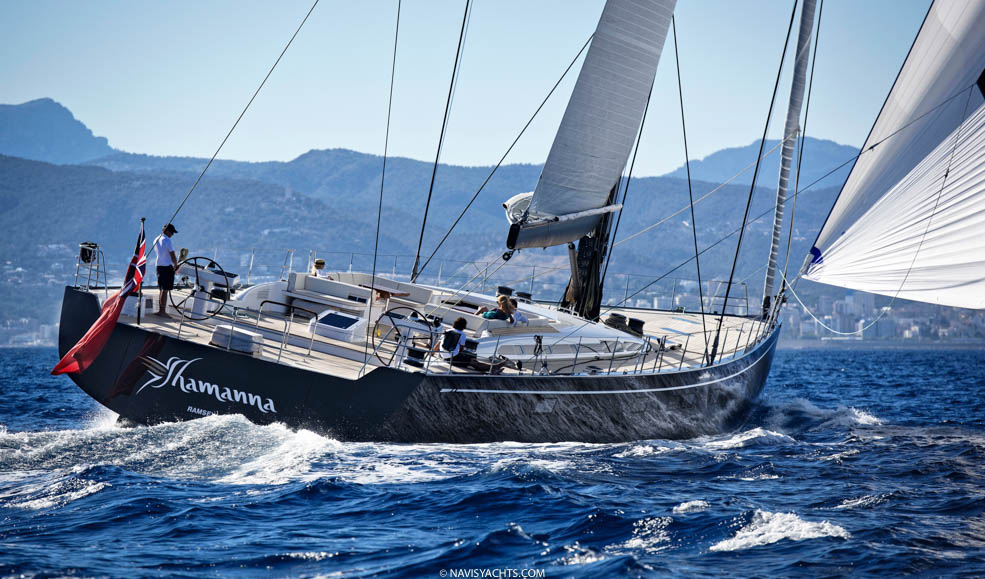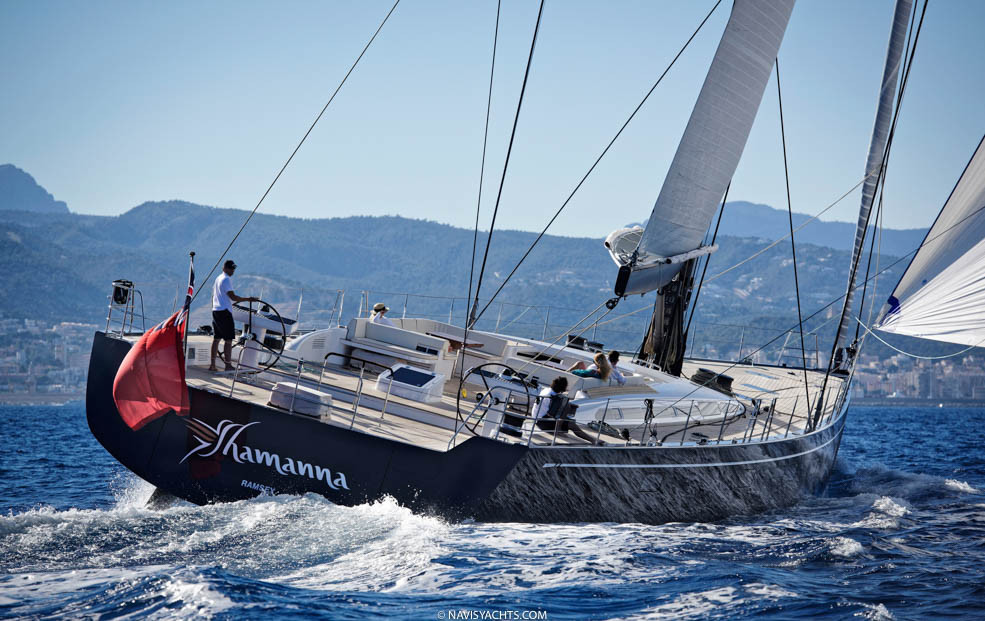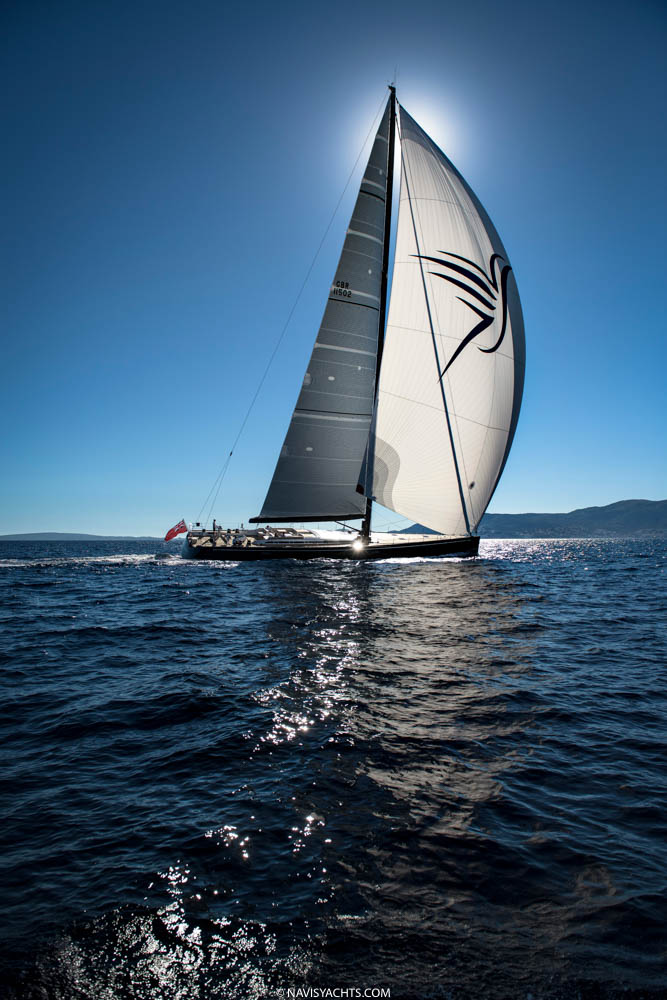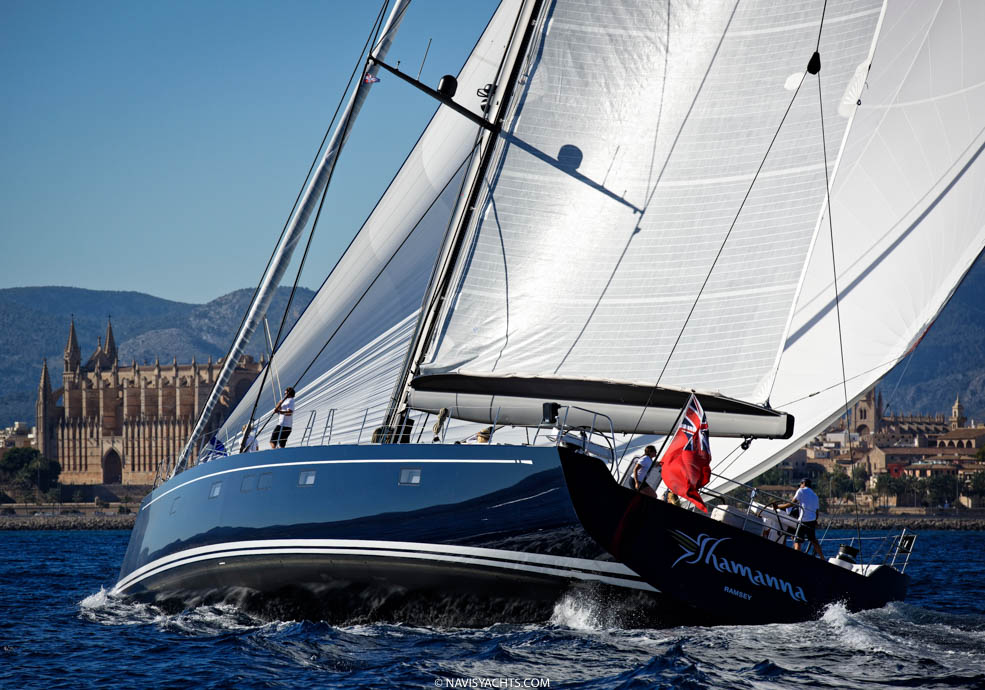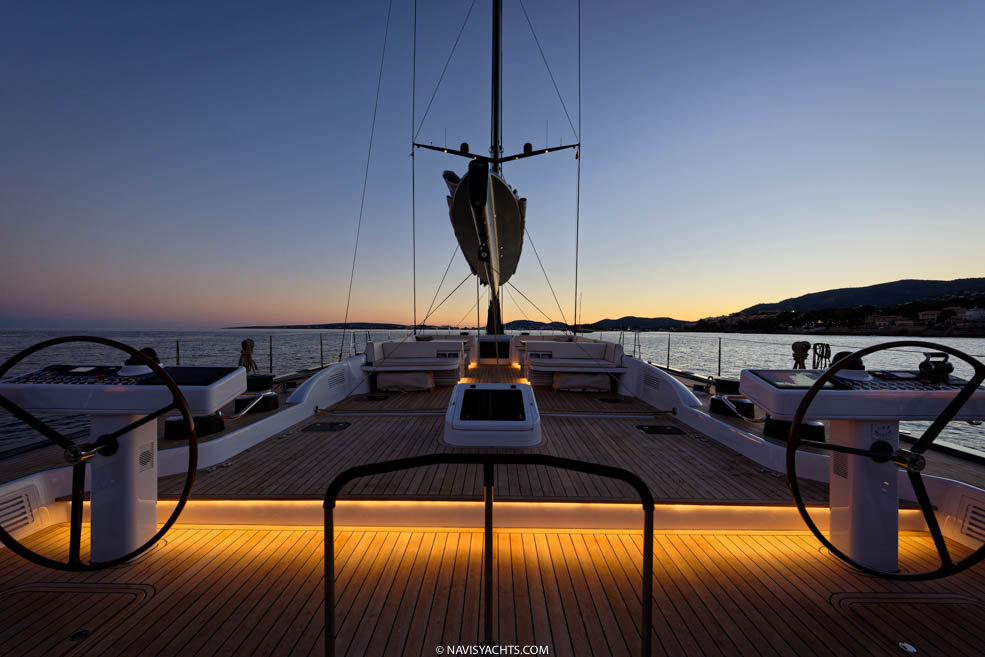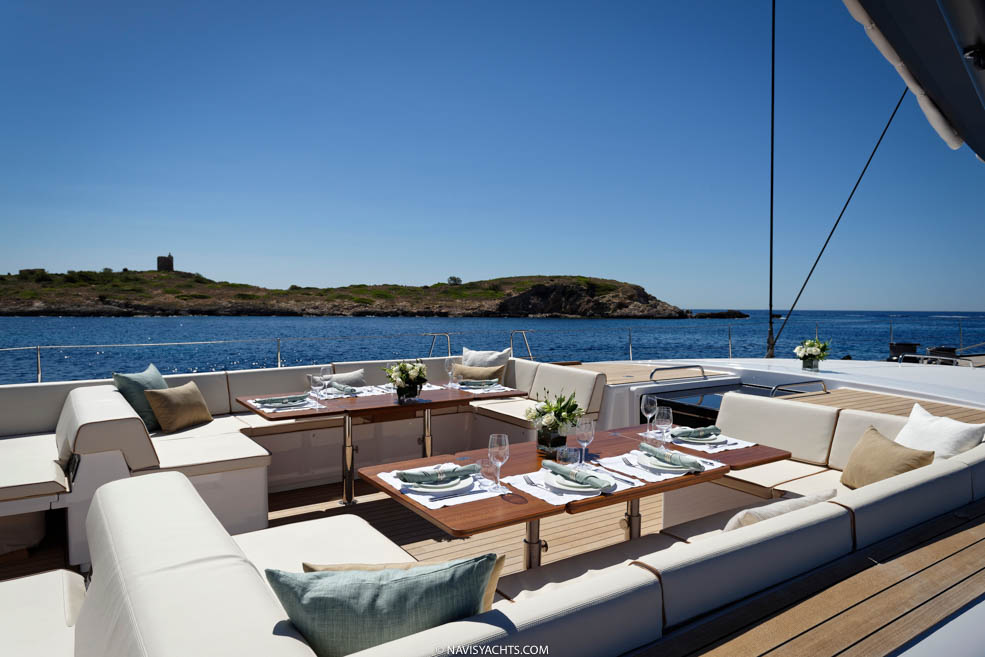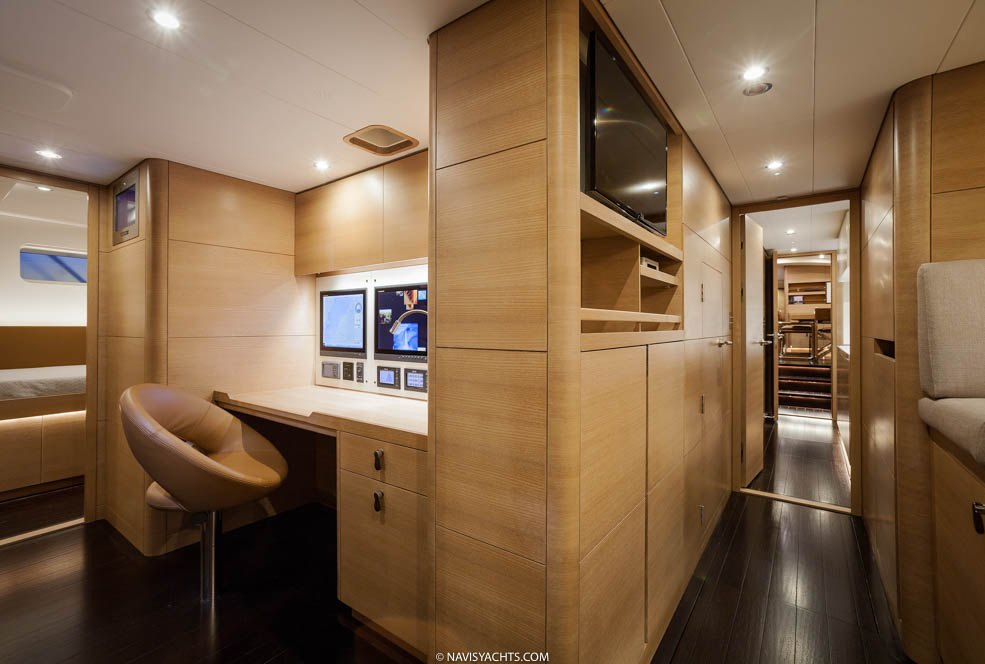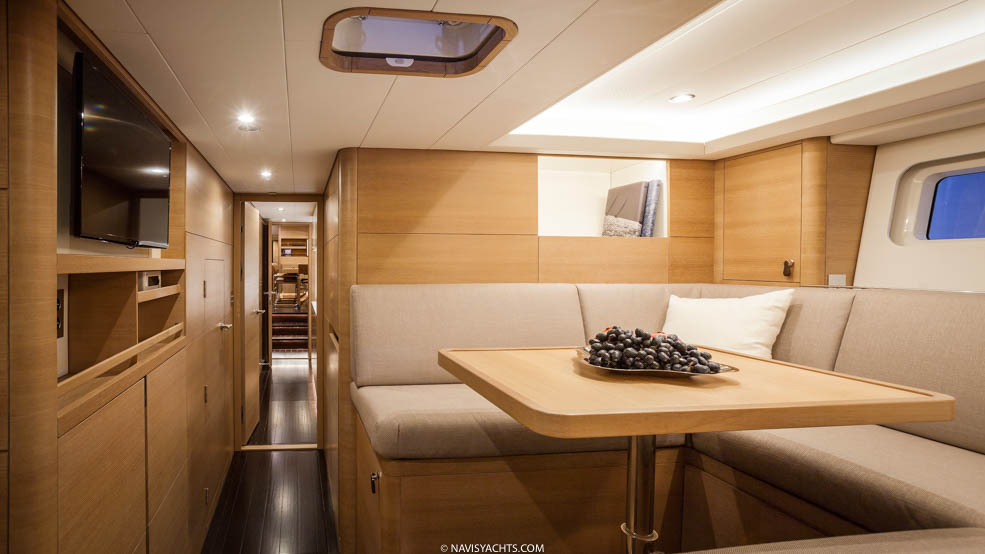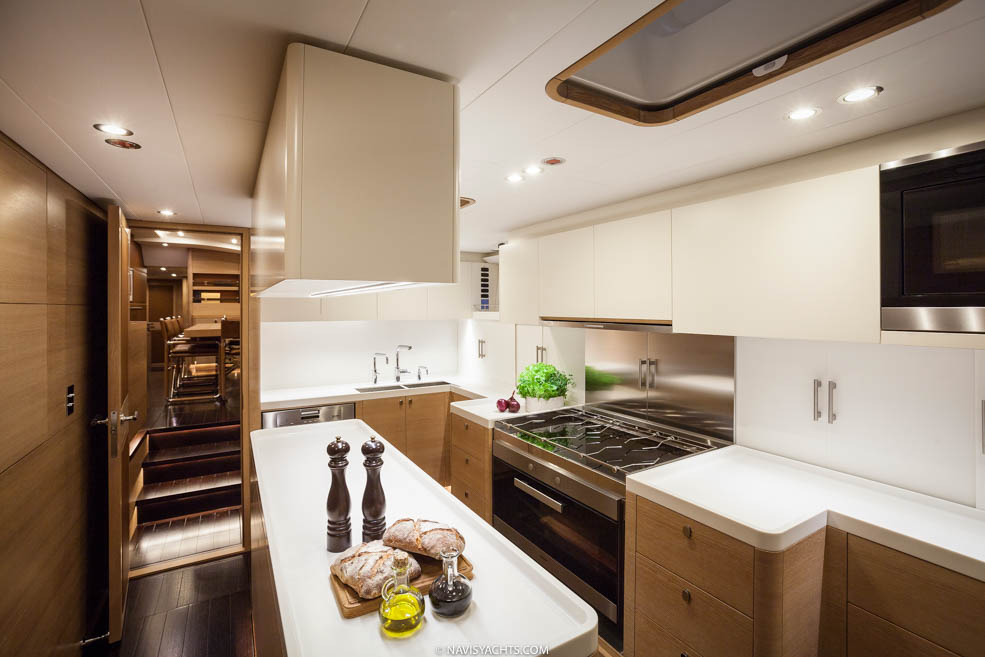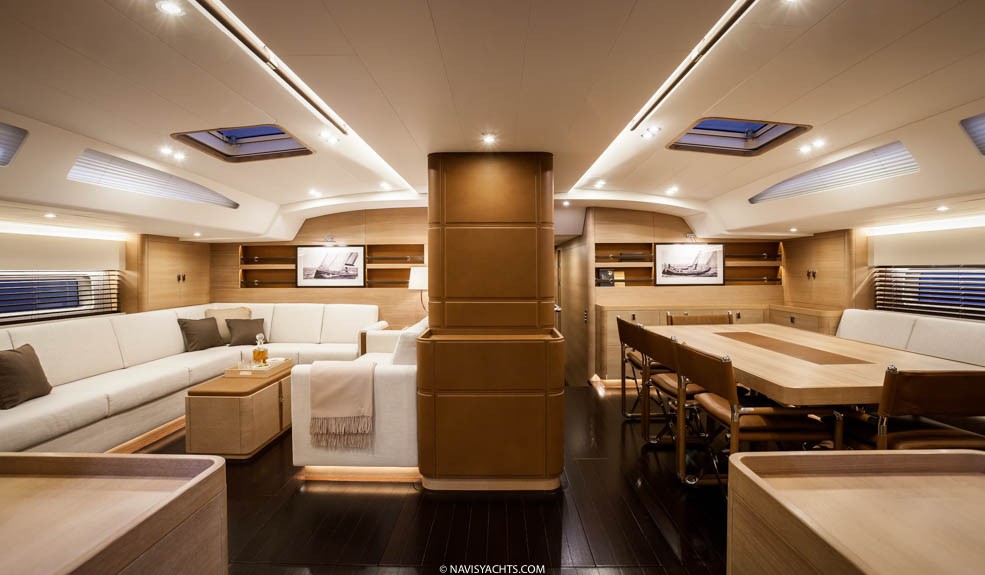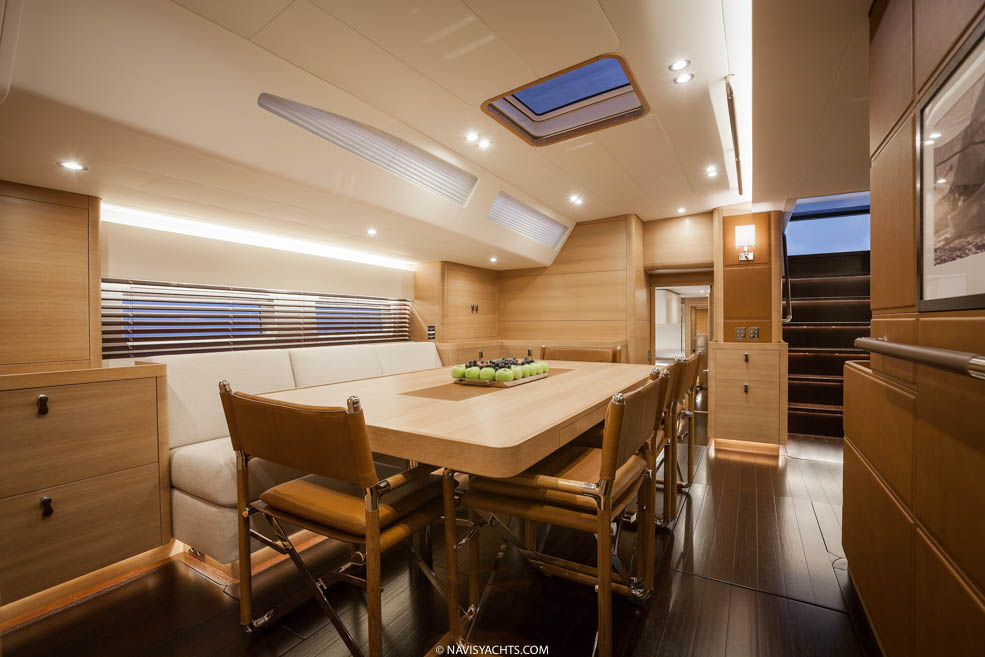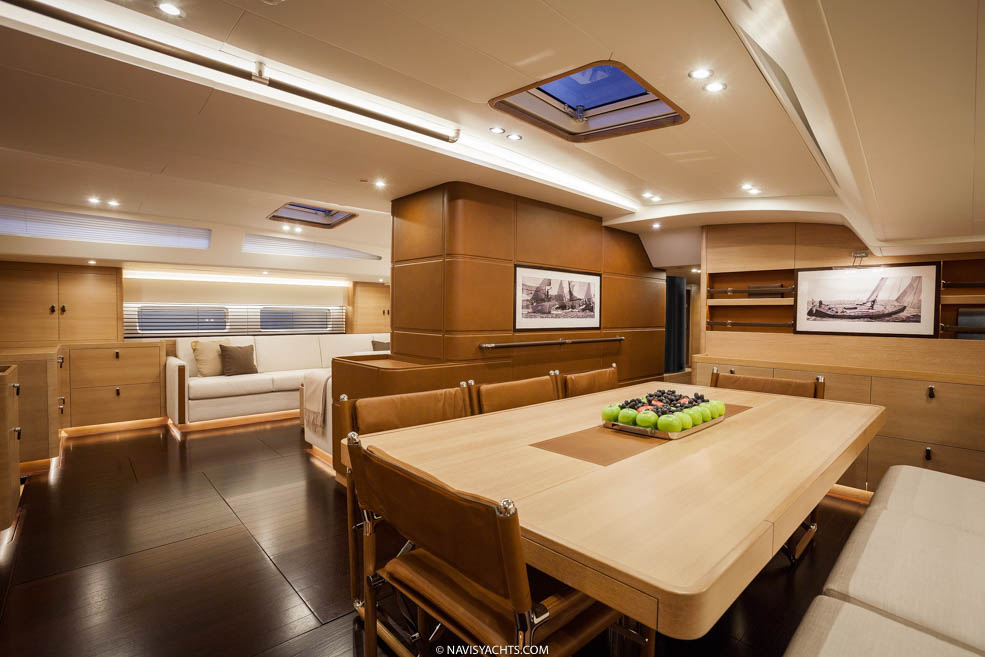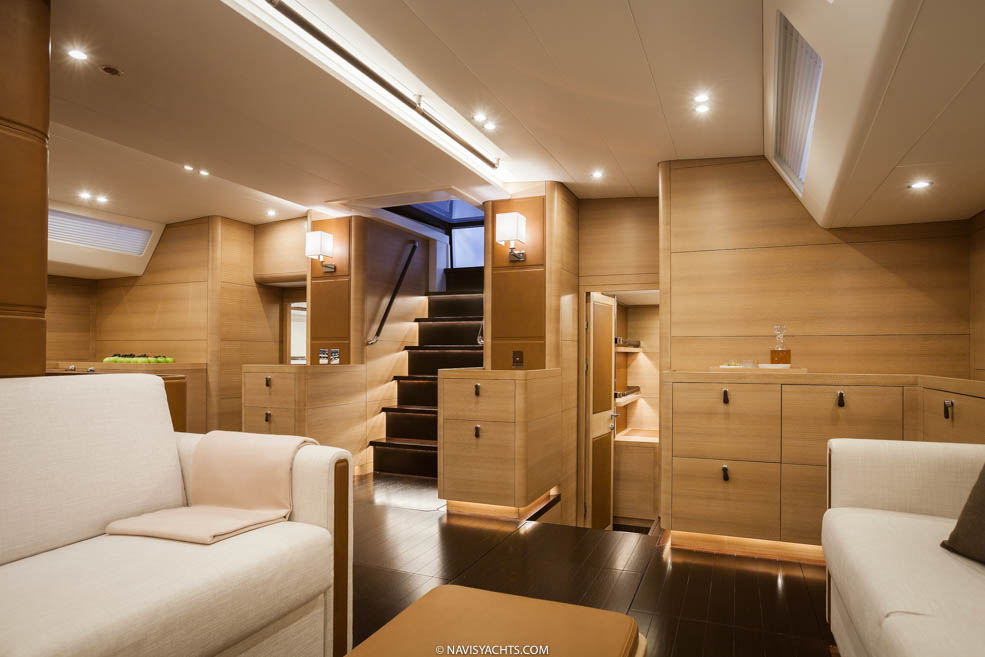 Photos:Kurt Arrigo, Eva-Stina Kjellman | Words: K. L. Turner