Royal Huisman's Hanuman: The Secrets of the Smiling Monkey
The elite yachts eligible for a J Class rating are magnificent to behold, all following a formula that is simple, but exact: Rating = 0.182 x the length of the yacht x the square root of the sail area, divided by the cube root of the "dead weight" or displacement. It's a bit more complicated than that, but suffice it to say, Royal Huisman's Sailing Yacht Hanuman meets the advanced criteria as a "Super J" in a most elegant, calculated fashion.
Roundly flying the namesake Hindu monkey god on its full kite, Hanuman captures the strength, perseverance, and devotion of the eponymous legend. Built by hands that are deeply invested in excellence, the small Dutch village of Vollenhove integrates its expertise, pride, and innovation into each yacht created by Royal Huisman.
Something Old, Something New
Hanuman wears her heart on her sleeve, so to speak, displaying devotion to tradition in exterior materials and design, while at her core, she is a highly technical product of analysis and efficiency. A silhouette that accurately follows the lines of her mentor, Tommy Sopwith's 1937 Endeavour II, Hanuman's teak-wrapped deckhouse and perfect teak decking suggest a launch date much older than her initial March, 2009 splash.
For all the look of an historic yacht, Hanuman is a most modern confection, supporting her sleek, 42-meter/138-foot profile and elegant walnut interior with an advanced, high tensile aluminum hull and high modulus carbon mast. The mast exceeds the strength of more standard options by an impressive 150 percent. The hull employs Alustar Temper H321 for sheets, and Alustar Temper H112 for extrusions.
The elegant custom deck hardware and equipment by Rondal sports a bead blast, matte silver finish over stainless steel, complementing the Harken race series winches with a hydraulic speed of 156 meters per minute, challenging even the best sailors to keep up. Tucking the hatch hardware beneath the teak and running the boards flush to the hatch edges, the look is quite clean, allowing the eye to instead roam the beauty and symmetry of the profile.
Naval architects Dykstra & Partners, in tandem with Rondal on spars, North on sails, Composite Rigging, and the Carew Group, all put heads together in an effort to achieve performance of both mast and sail as a singular airfoil component. The 52.6-meter mast is constructed as a single piece, and designed to achieve ultimate control of draft and luff curves. Vectron and Dyneemo ropes in the running rigging complete the function with excellent form. Testing, analyzing, and tweaking for optimum aerodynamics, strength, weight, and safety, while eliminating redundancy and supporting integrity, the combined achievement is, in a word, extraordinary.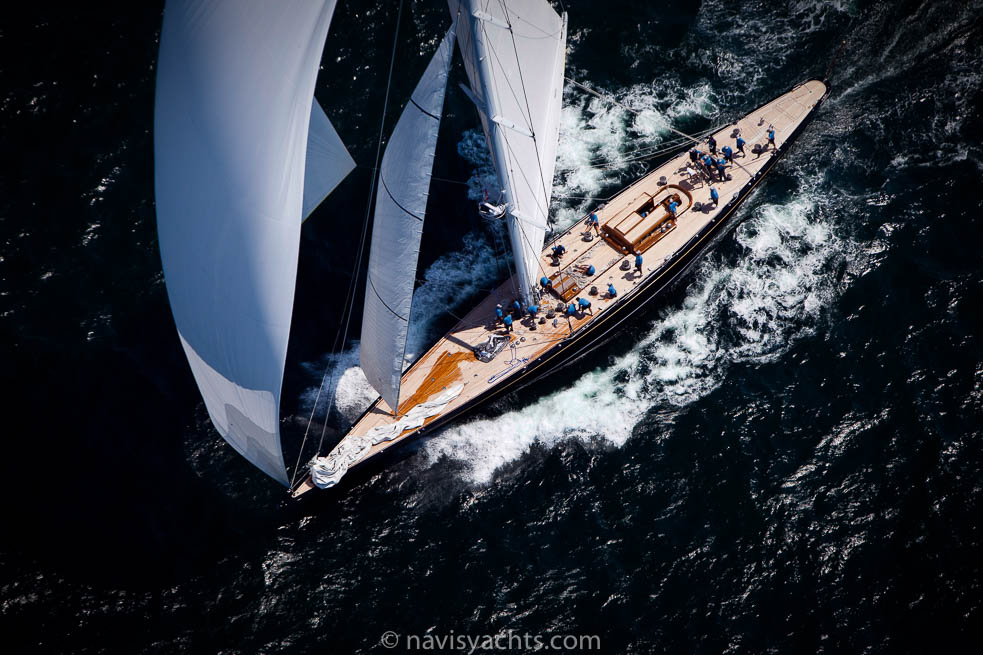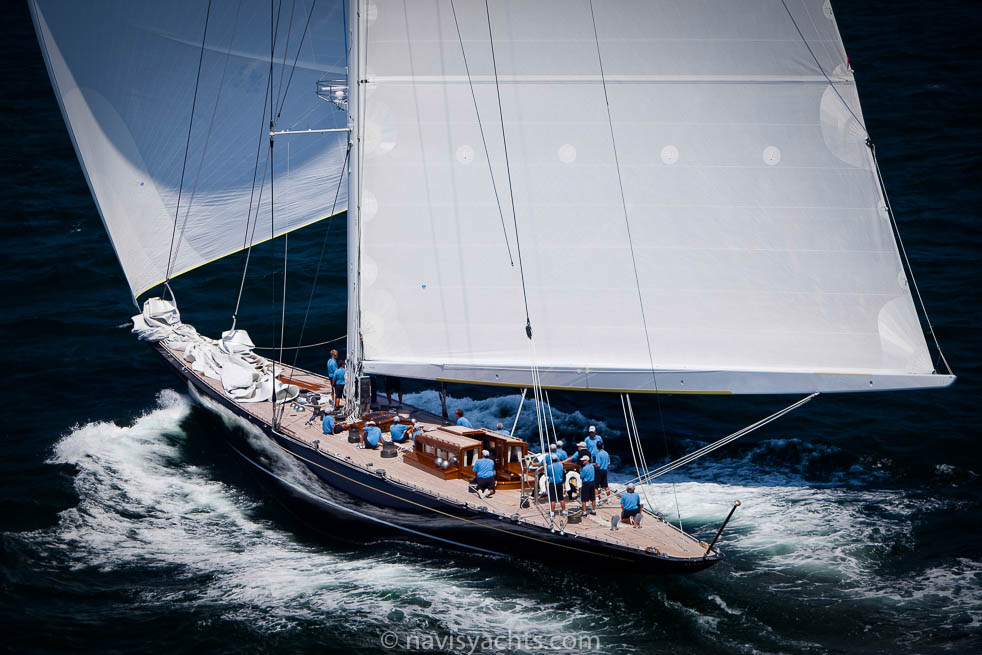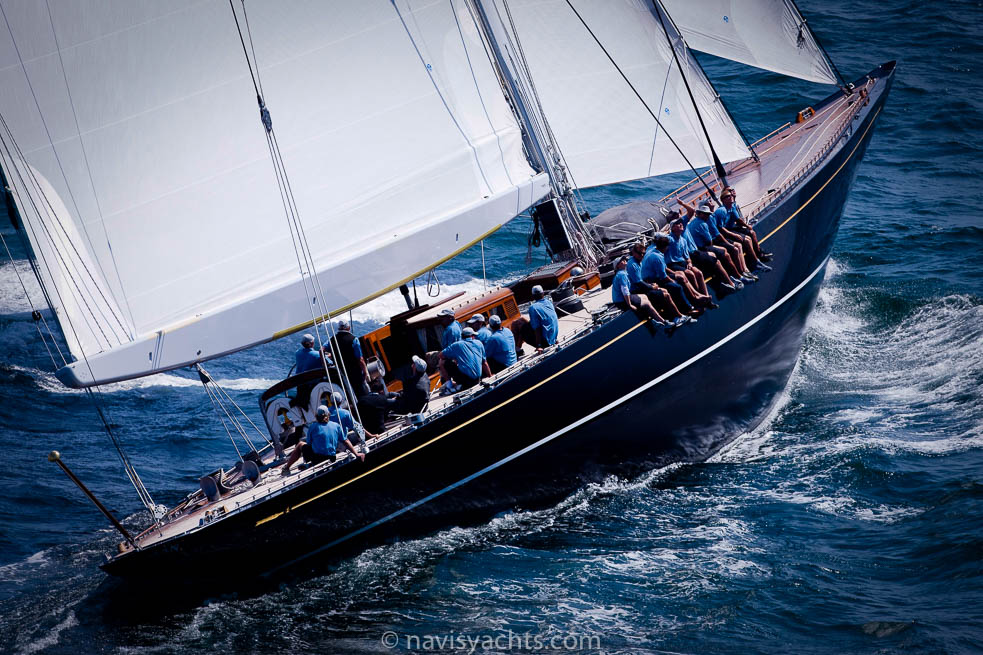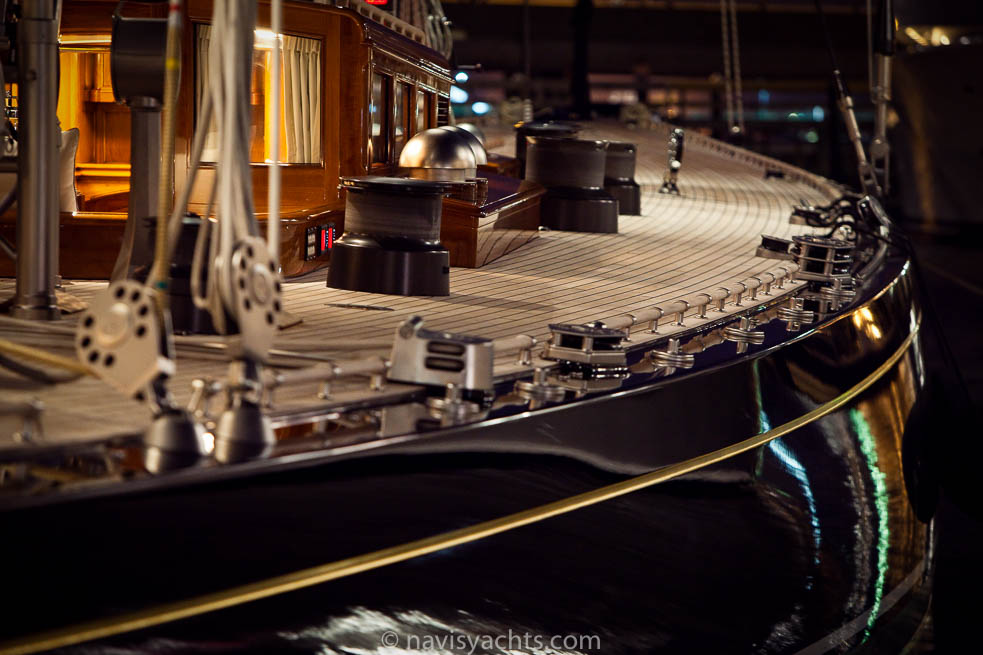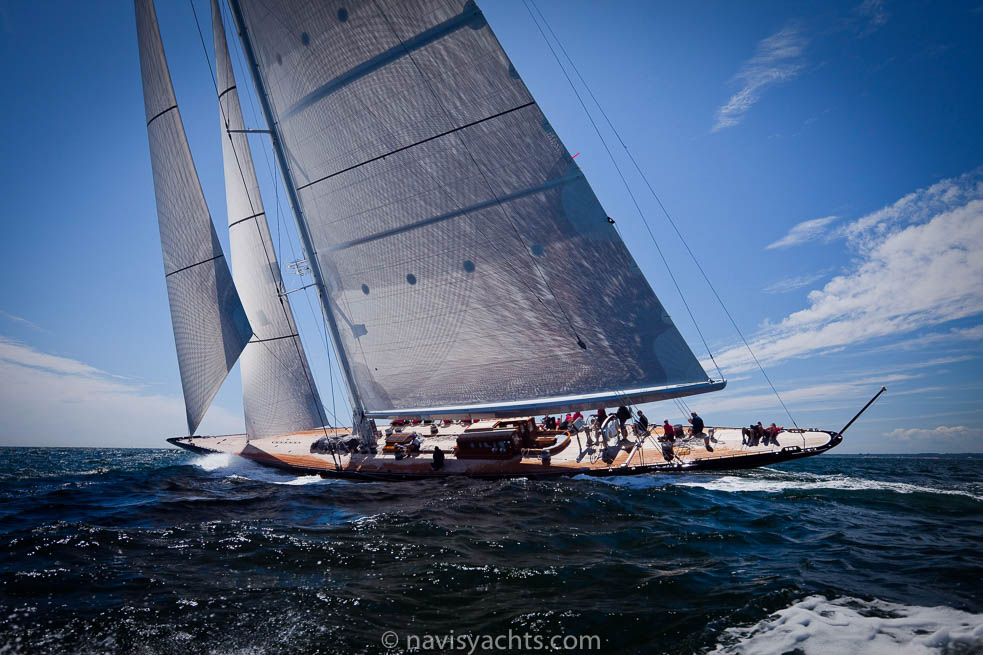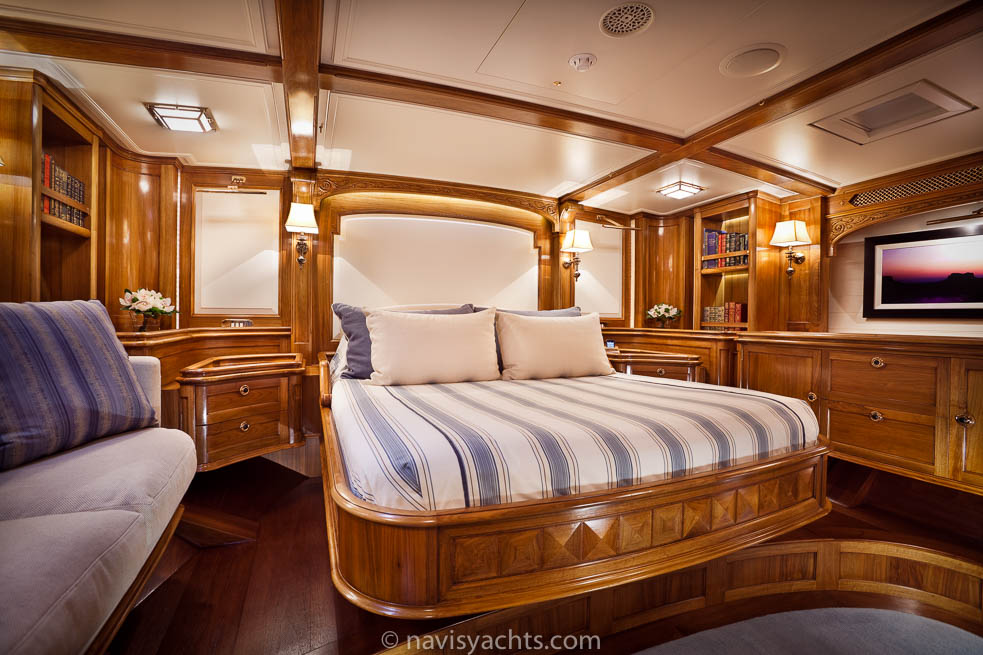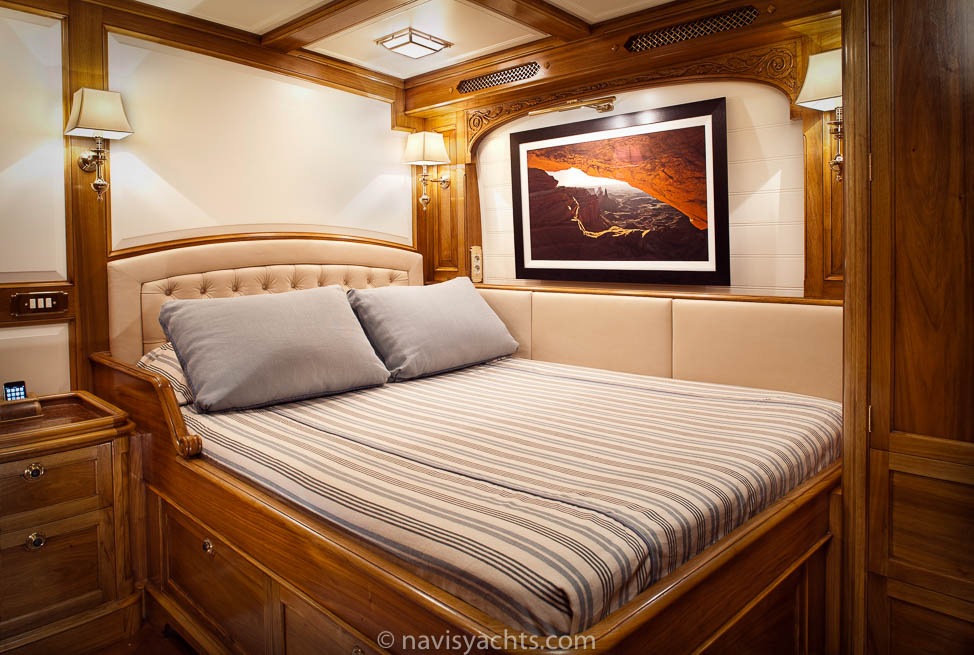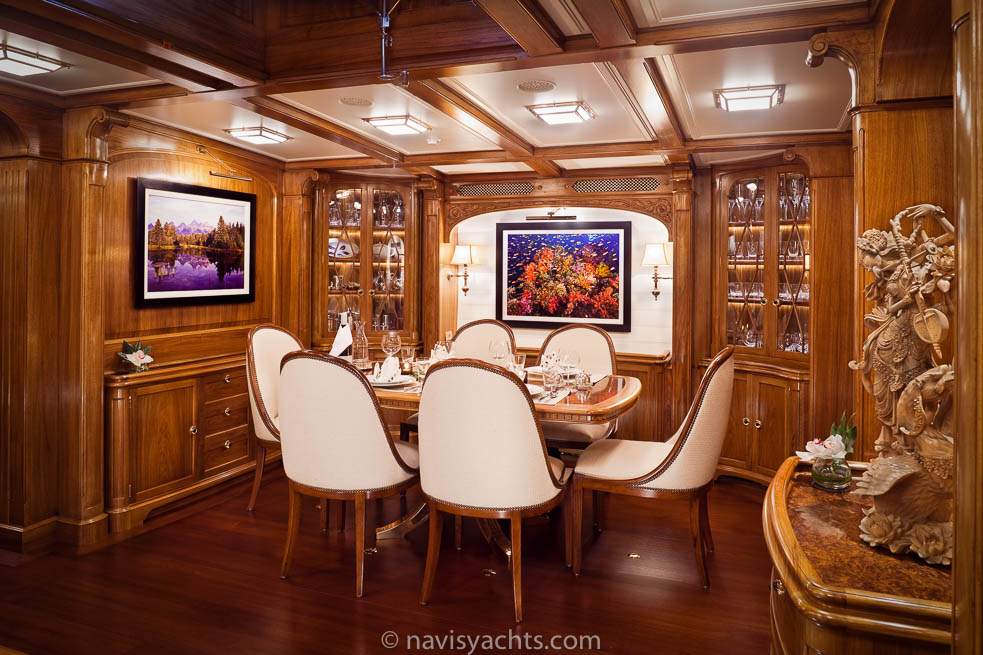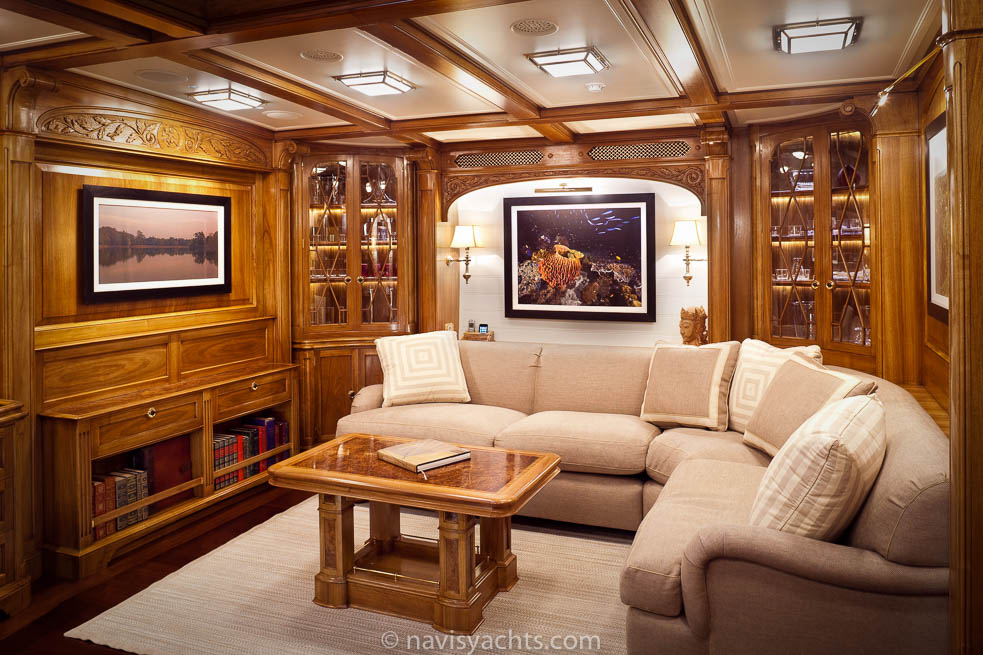 Photos: Royal Huisman Media - Cory Silken | Words: K. L. Turner