The Passion, Purpose, and Future of Riva's Mythos
What is it that creates a legend? In folklore, it is a story of non-historic or unverifiable detail. At Riva Yachts, the current definition is simply Mythos. A giant riding on the shoulders of previous Riva standouts, Mythos summoned the company's years of experience, making use of every assist, from the timeless, classic Aquariva through the fast, fascinating Domino, to create an exceptional flagship design.
The largest Riva yacht to date, Mythos marks a milestone. Launched in 2014, the 38-meter/122-foot yacht establishes one line of a dual division in Riva Superyachts, owning a modern, aggressive profile inspired by the 88-foot Domino. A second line in the superyacht division will honor the 173-year heritage of Riva, recalling the historic profiles of Caravelle and Atlantic, focusing efforts in partnership with CRN.
The first Riva design constructed of light aluminum alloy, the Mythos was also the first to sport the Regal Silver paint shade on its light grey hull. In a long list of additional firsts, Mythos maintains timeless style, elegant line, fine craftsmanship, and something else few can claim: a continuously elevating set of standards, each one a higher mark than its predecessor.
Design Collaboration
Working together, veteran Riva designer Mauro Micheli and friend Sergio Beretta set up Officina Italiana Design expressly to develop these exclusive new yachts. Aiming consistently at bigger, better, more efficient, more powerful, and more beautiful yachts, the team achieved every goal it set out to achieve with Mythos.
Approaching the design of the yacht as an artist would a sculpture, the exterior lines of Mythos embrace harmony and finesse, while simultaneously expressing sophistication and speed. From that external vision, the interior structure gains shape, considering every detail in the process. One by one, each item on the list earns careful attention, from the vibration felt in the VIP guest bedroom at 26 knots and the readability of the instrumentation on the flybridge helm, to the quality of the leather on the furnishings and how many stitches per inch prove strongest, Mythos is a yacht that is meticulously planned and executed.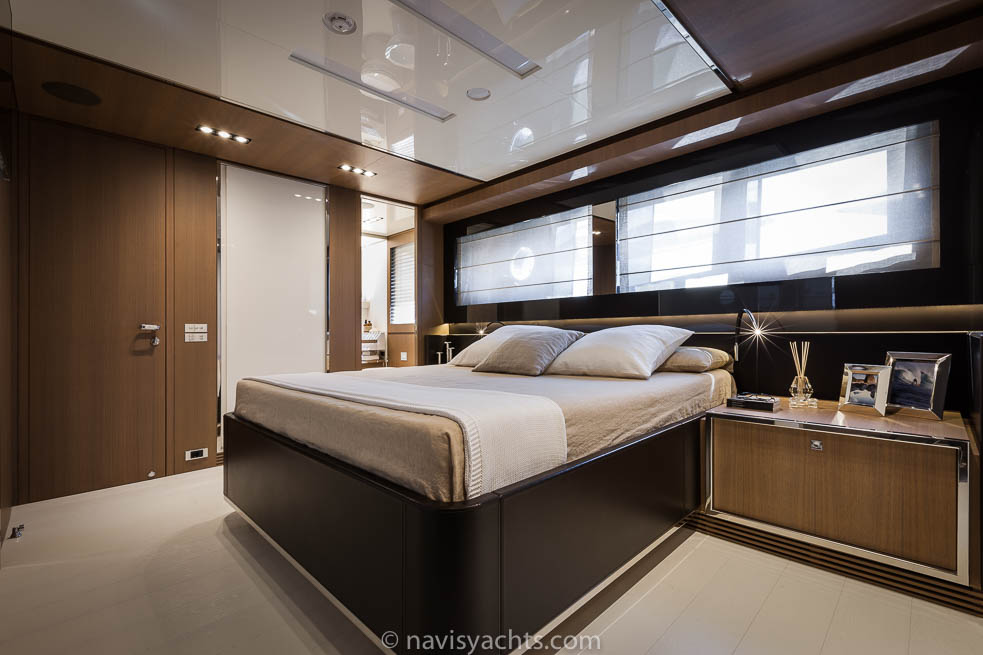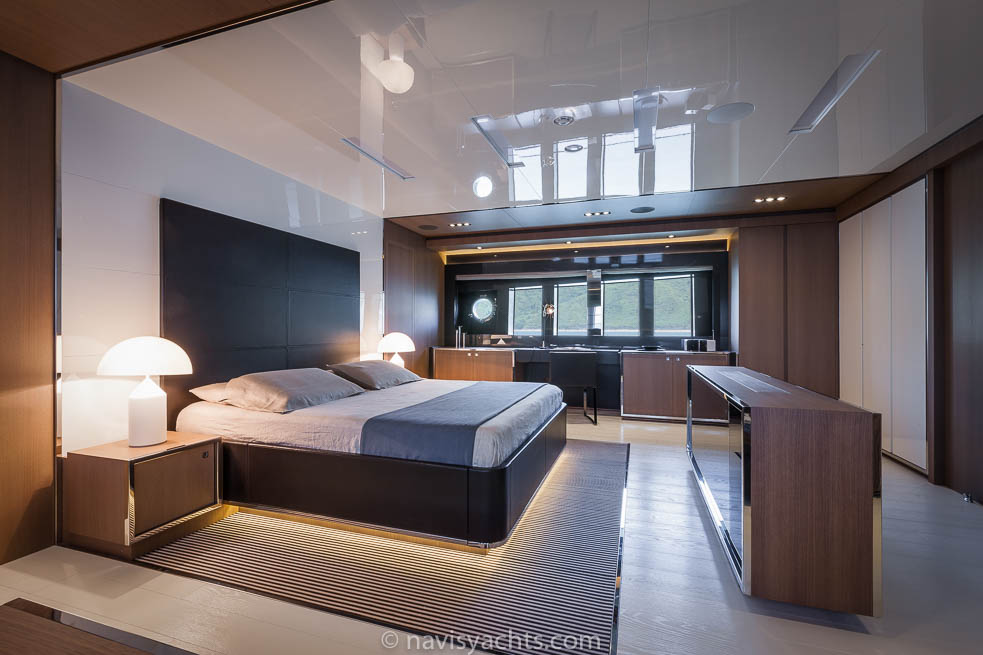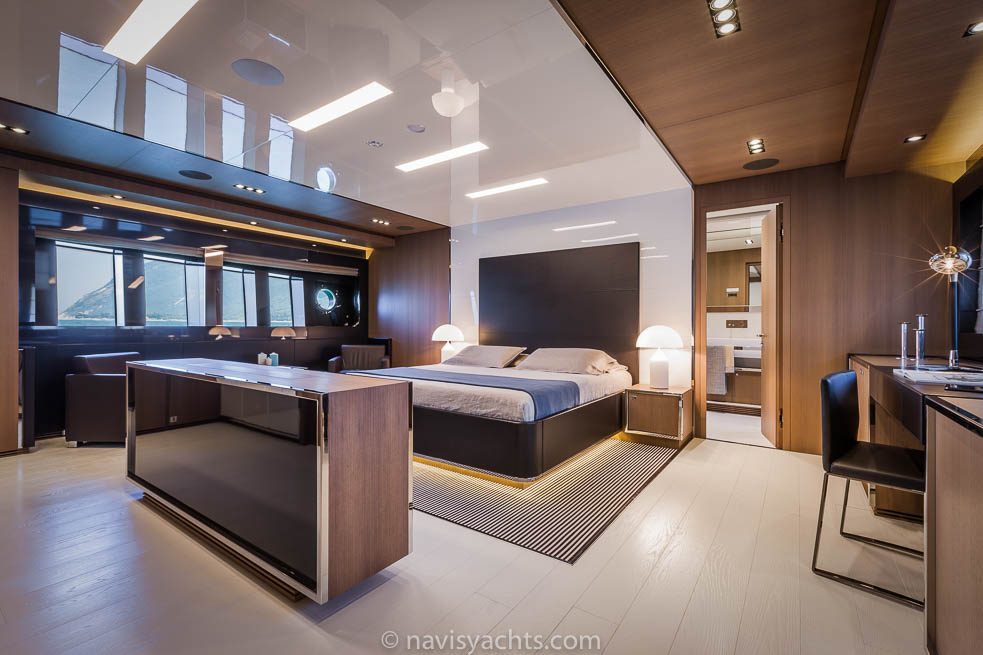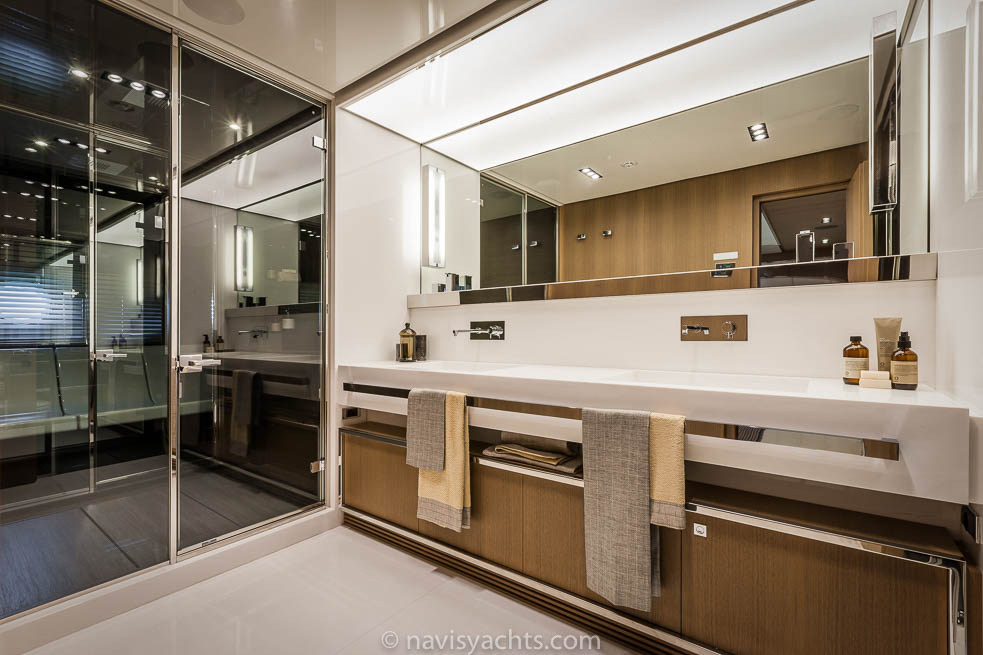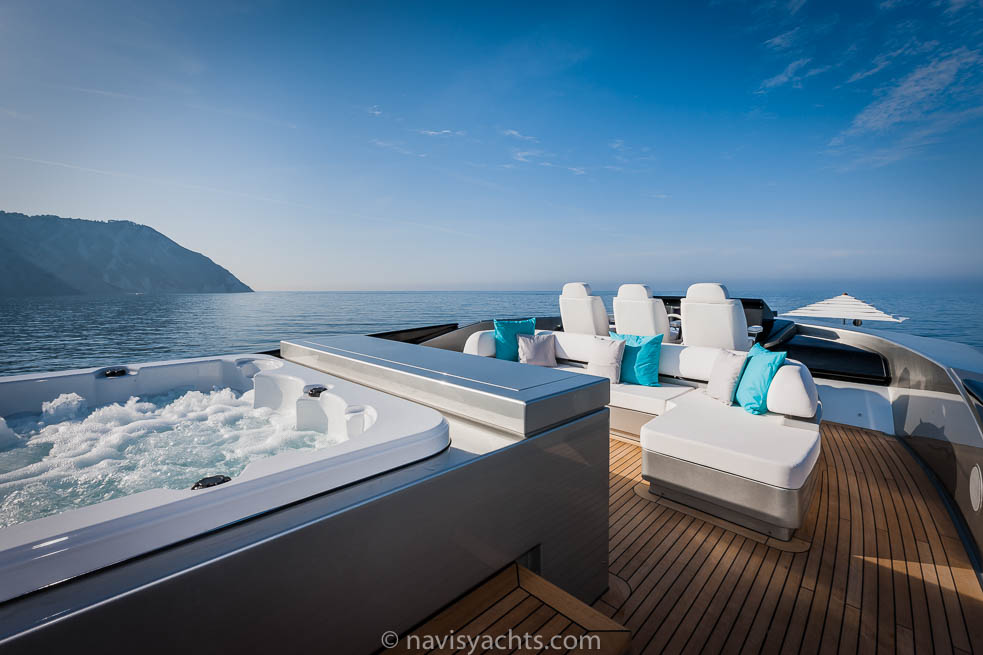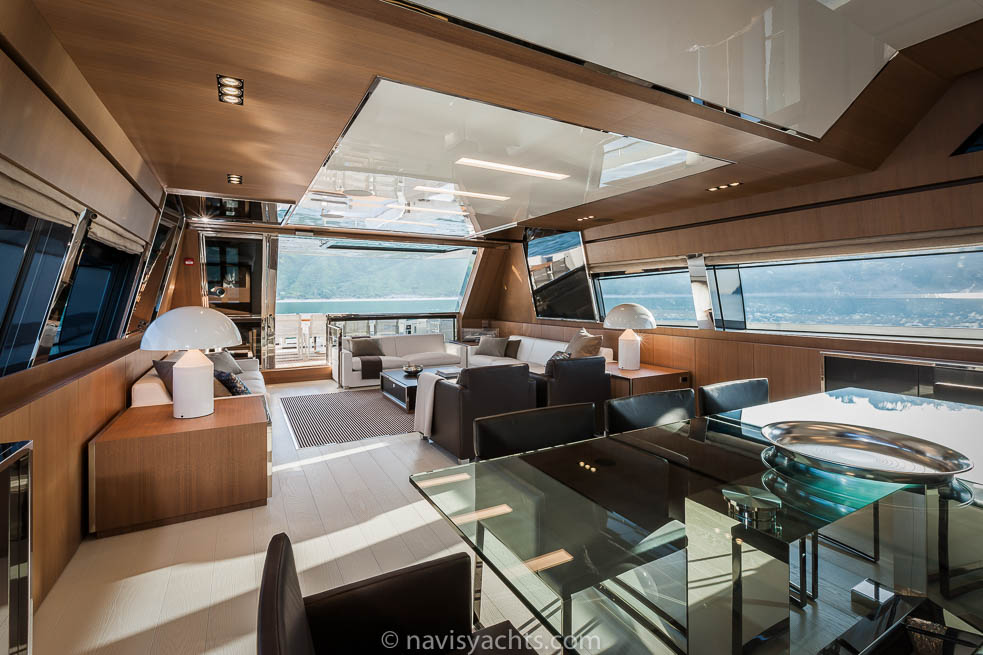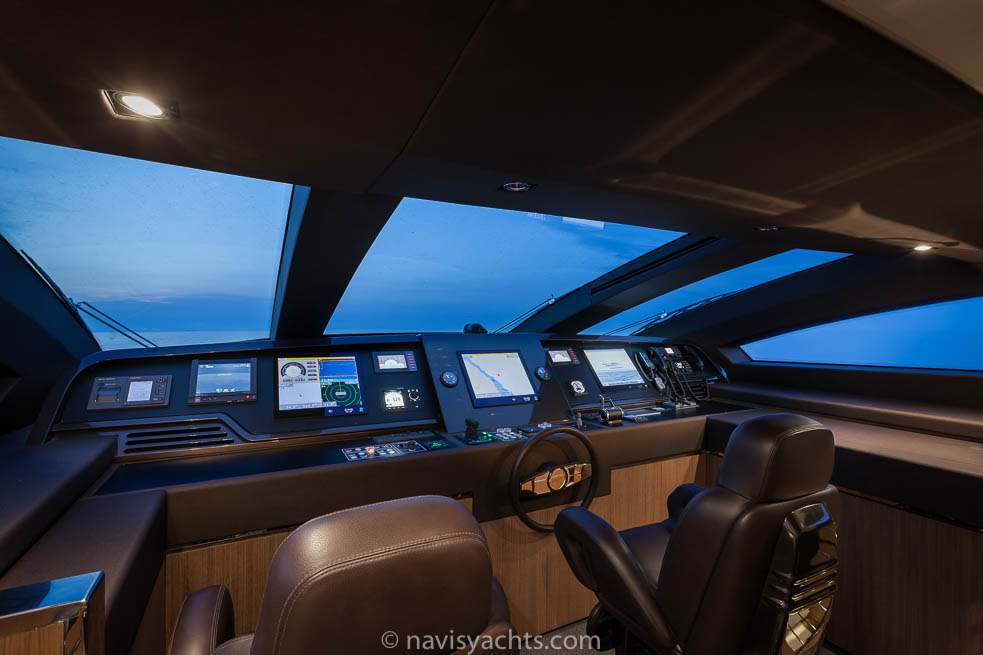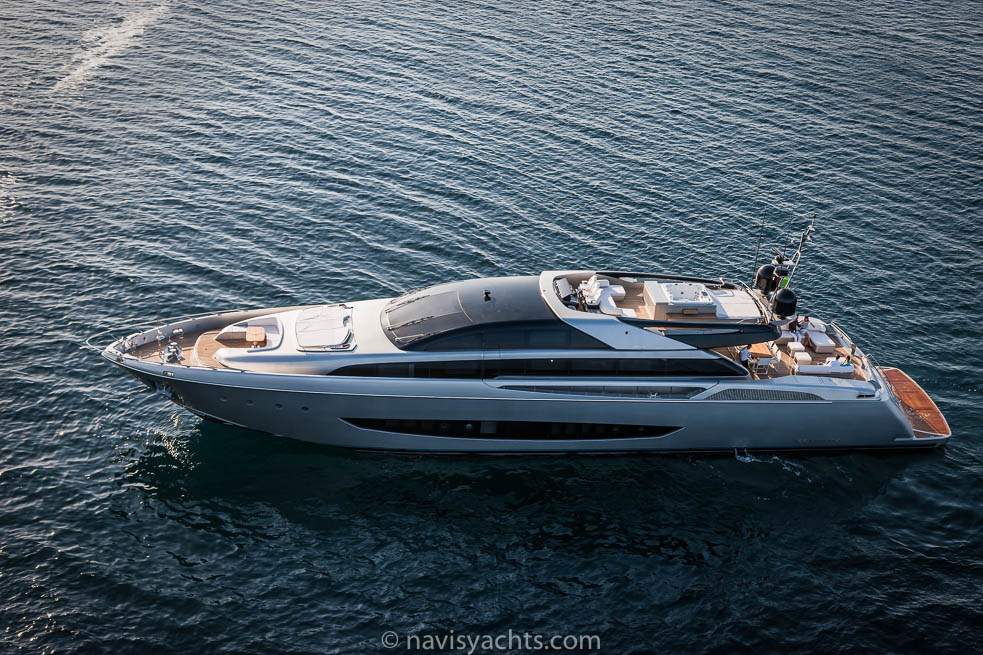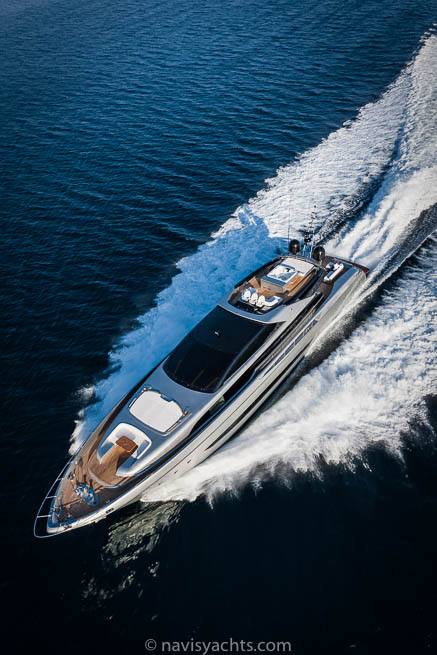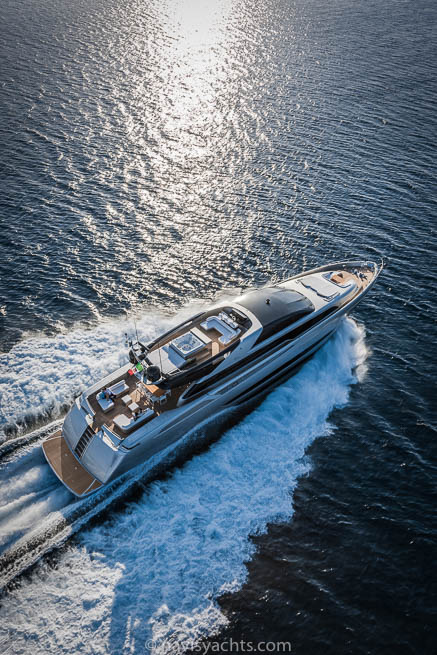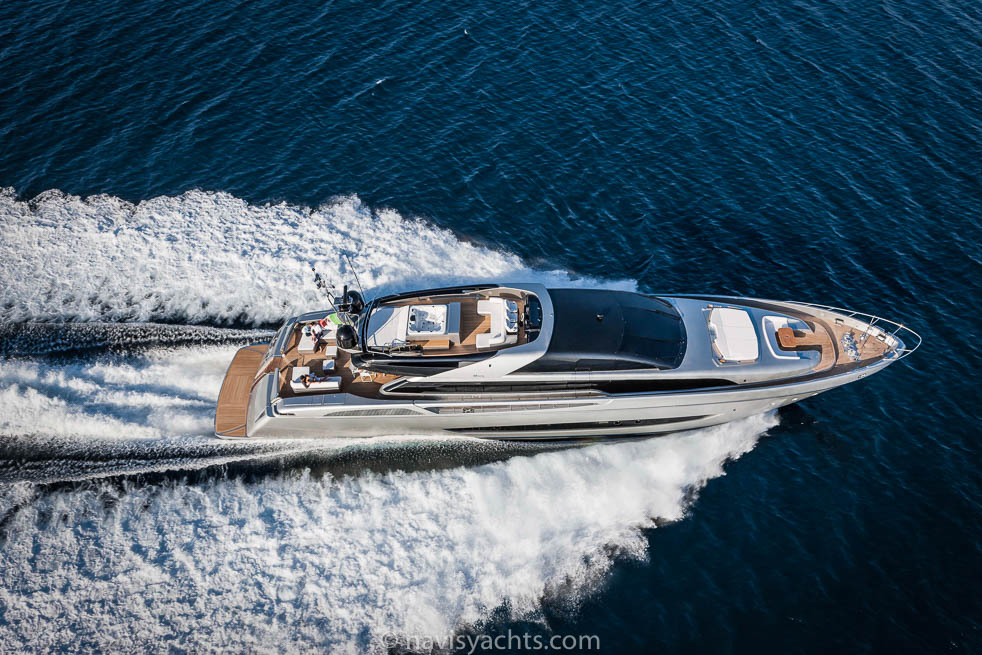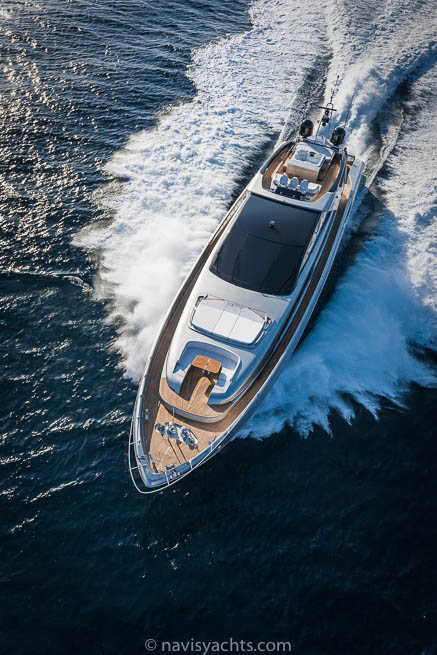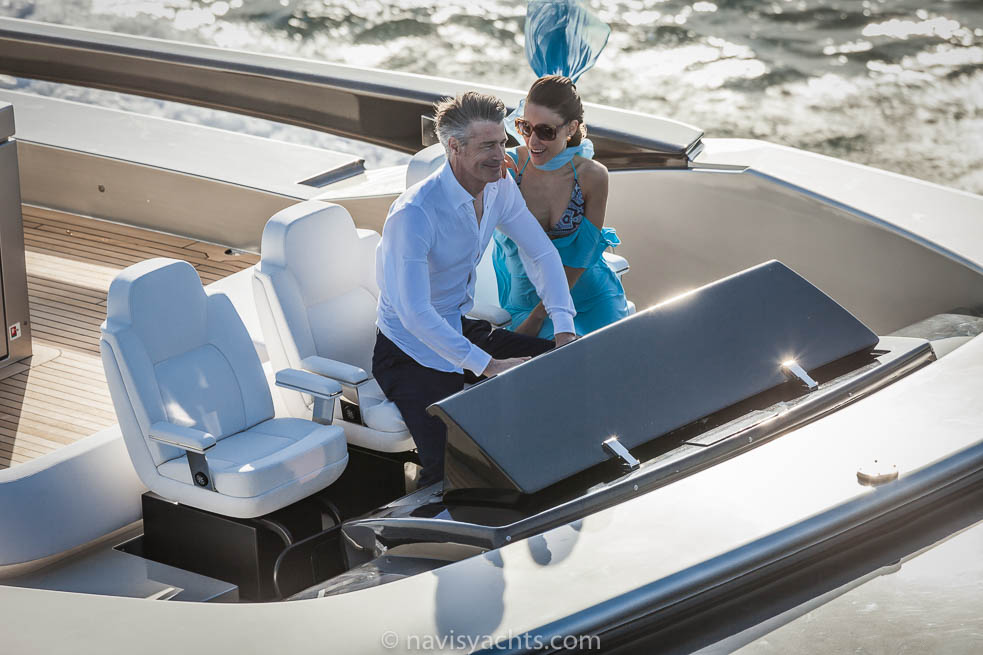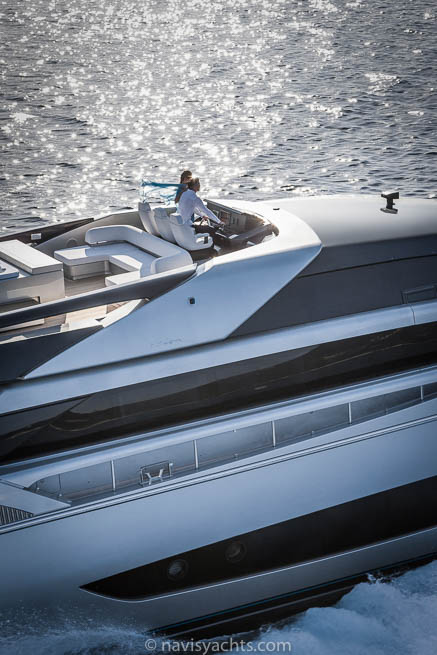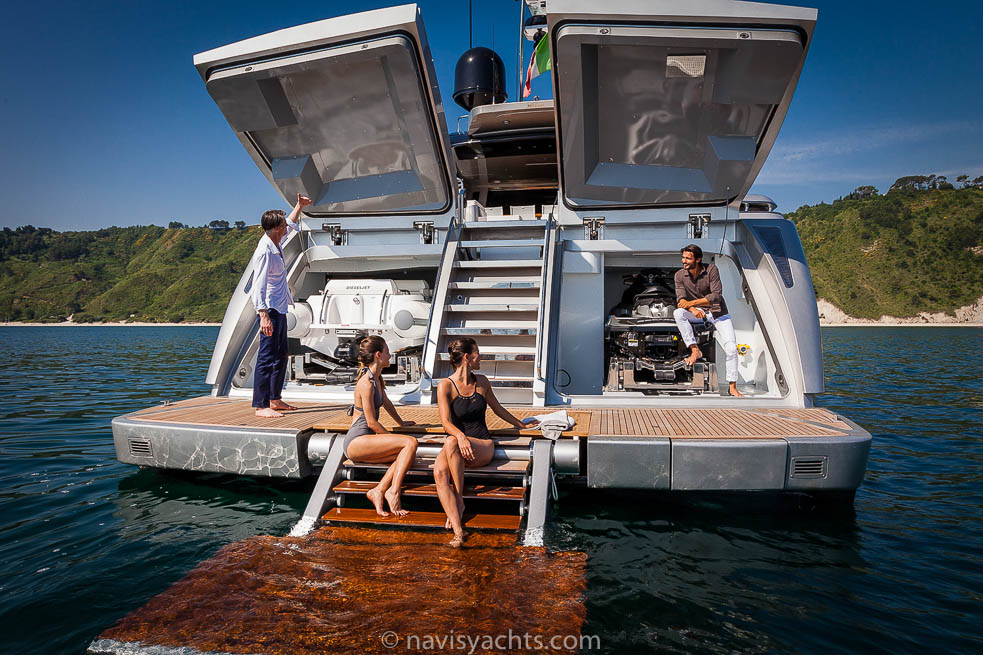 Photos: Riva Media - Words: K. L. Turner