MY Alfa Nero: Elegance and Space Ahead of Its Time
A visual scan of Oceanco's motor yacht Alfa Nero quickly sets the silhouette apart from those of more traditional luxury yachts. An aggressive profile in high-gloss black hints at its chic interior, and does not disappoint. The real departure, however, comes in the spacious aft deck, claiming boundaries far beyond the norm with a huge stretch of teak open to the sky. Embracing a broad expanse of sun, sky, and sea, the yacht is graced by a streamlined superstructure.
Changing perspective, an overhead view of the 81.27-meter/269-foot Alfa Nero displays a tranquil, aquamarine pool set into the teak of the main deck, revealing a capital "H" beneath the surface. The bottom of this 6-meter x 3.75-meter pool quickly rises to greet arrivals, forming a smooth surface with the deck capable of landing a 9-person helicopter.
Change the view from overhead to aft, and the transparent wall of the pool to stern reaches across the yacht, spilling over an infinity wall waterfall in a soothing, lyrical complement. No one would guess, with her advanced technology and forward-thinking design, that this gorgeous yacht was initiated in 2007.
Design Details
Nuvolari and Lenard intuitively interpreted the owner's wish, creating a strong connection between the yacht and the sea, working absolute magic in the innovative beach club design. The overall vision is enhanced by elegant nautical and marine-inspired interiors from Alberto Pinto. The end result effortlessly provides elements of quality, craftsmanship, and design that deliver a decided luxury experience on board.
With four decks and six cabins accommodating 12 guests, the interior looks and feels spacious, giving a nod to art deco through refined wood inlays and surprising interior surfaces. Sculptural features recreate forms of staghorn coral gracefully supporting table tops and cradling wall sconces, with bed covers and pillows echoing the shapes in embroidery. Baths in the VIP cabins present elegant floor mosaics crafted of black slate, noce travertine, and giallo elisa marble, while the walls express intricate wood lattices of anigre, maple, and birch.
An oval rail rims the edge of any overhang above a lounge area, fitted with misting tubes that cool guests below. Where there is no activity below, the edge tube provides lighting, giving a pleasant evening outline to the superstructure. The lower deck to the skylounge deck are accessed through a midships circular stair, curving about a lift.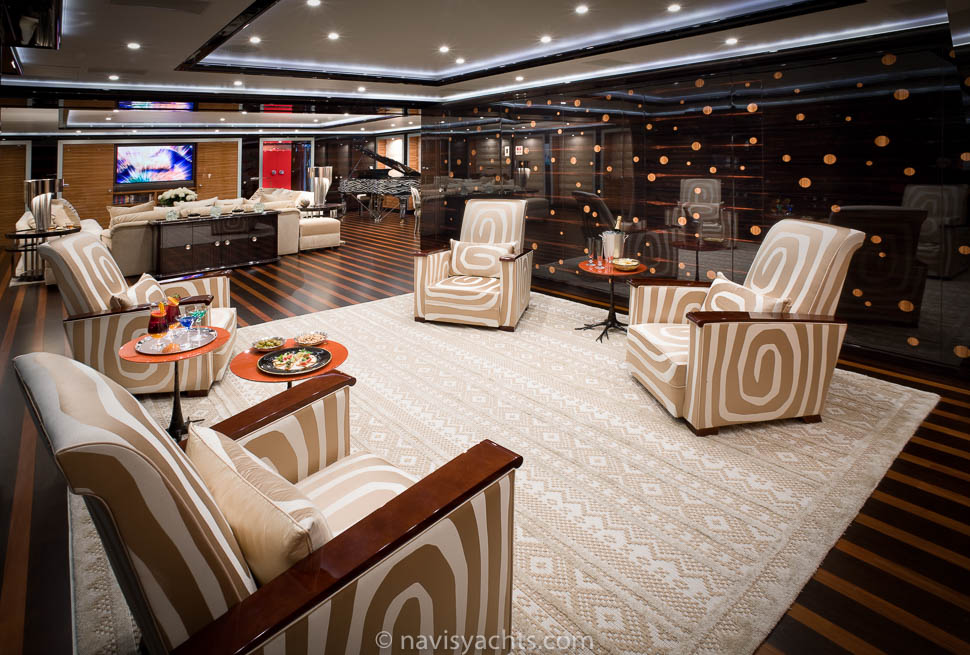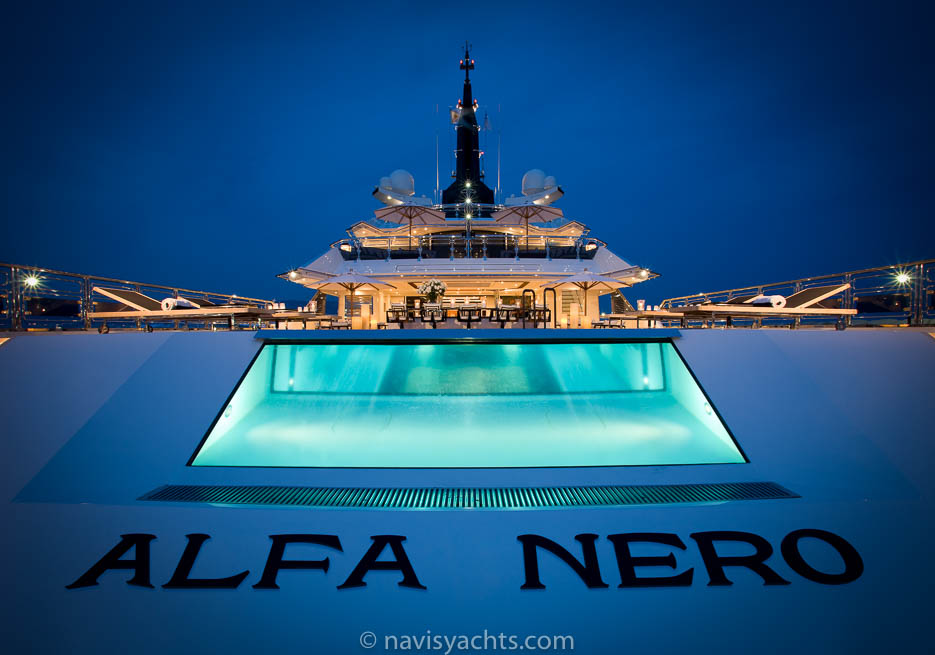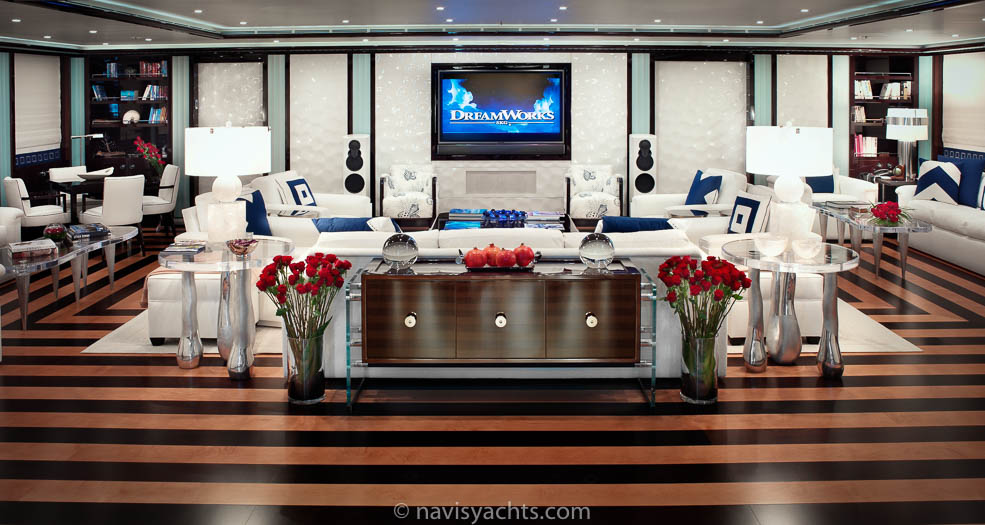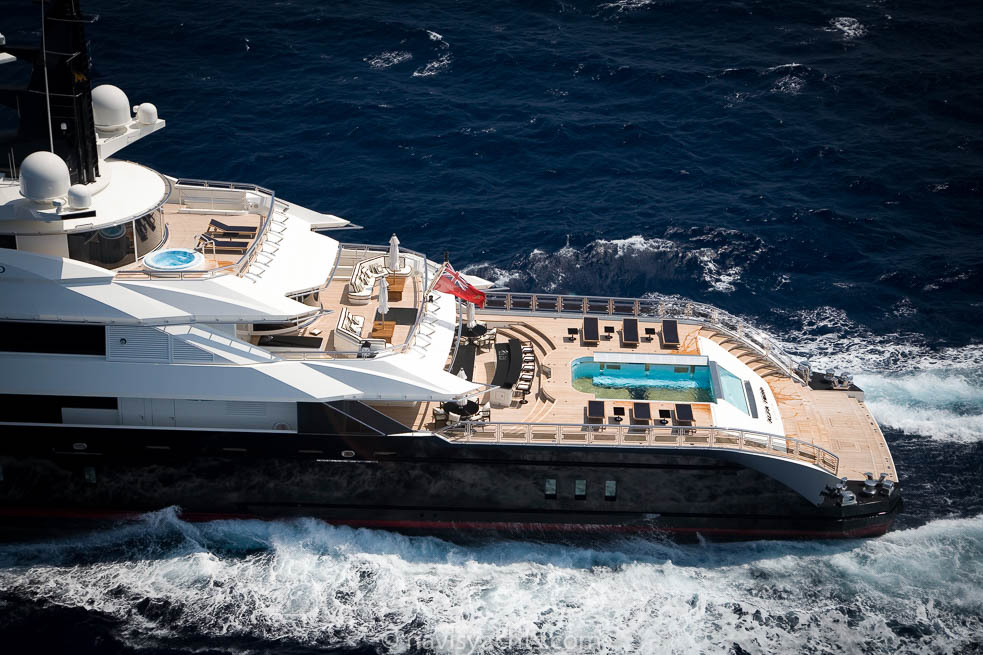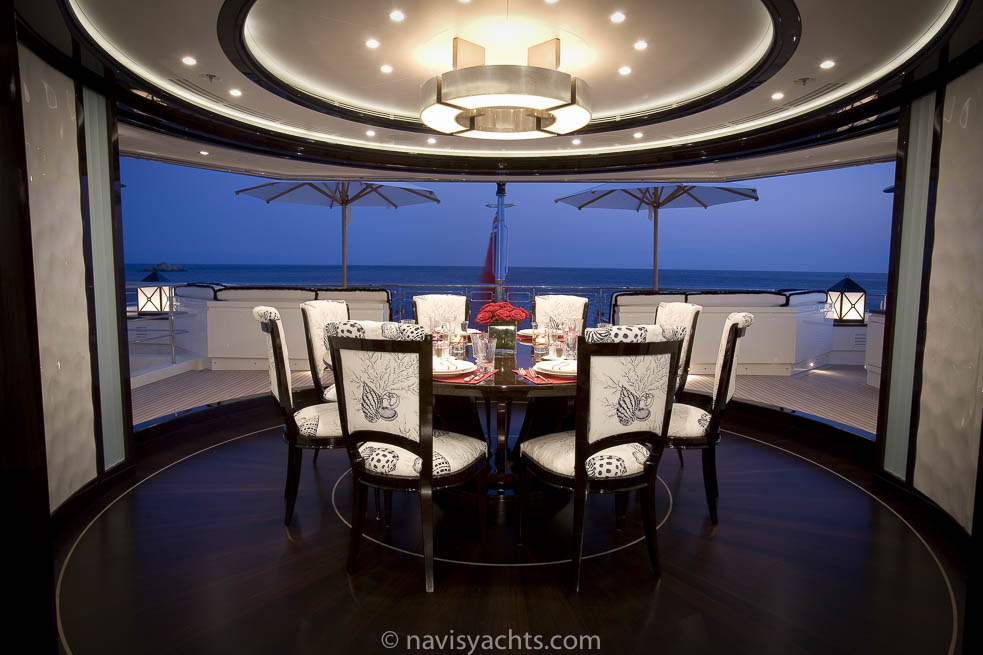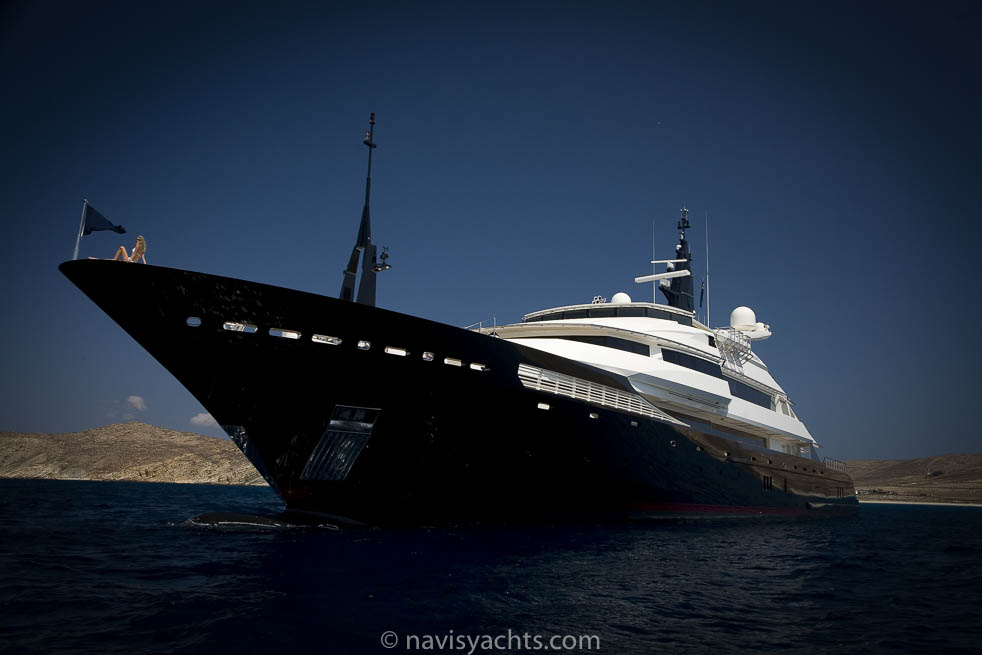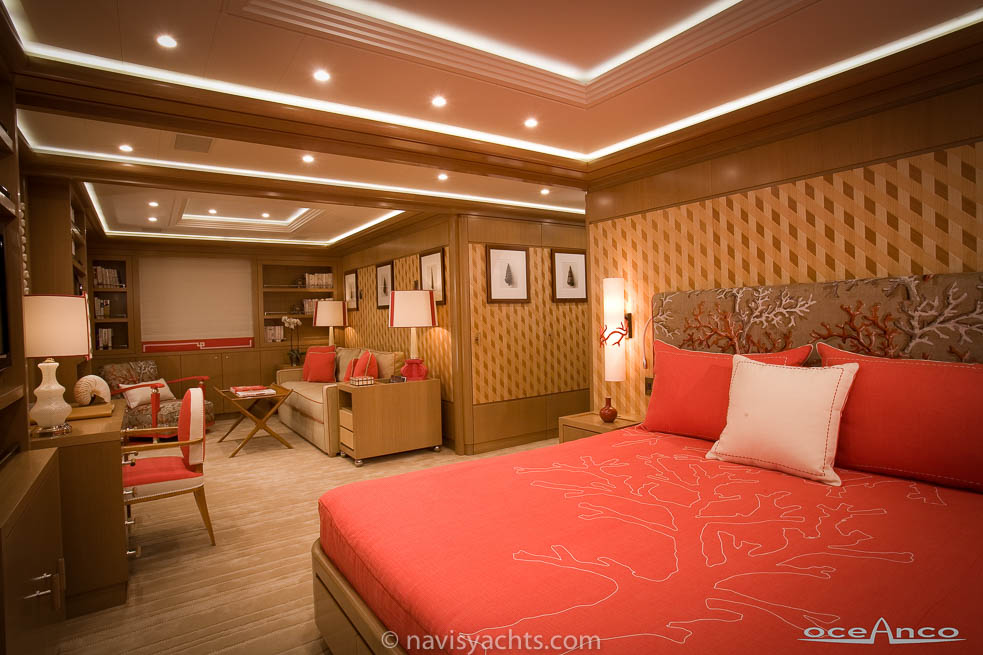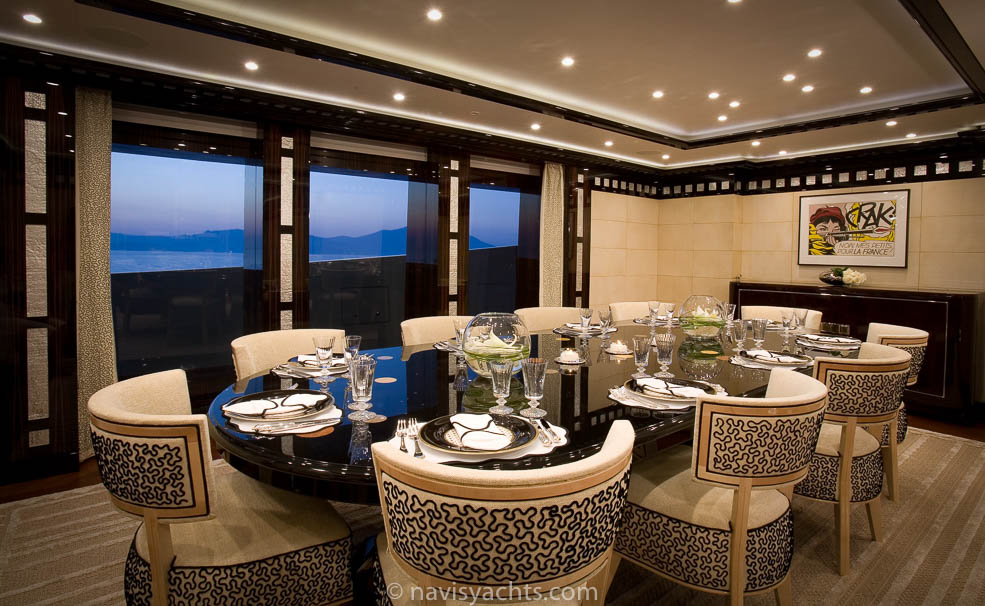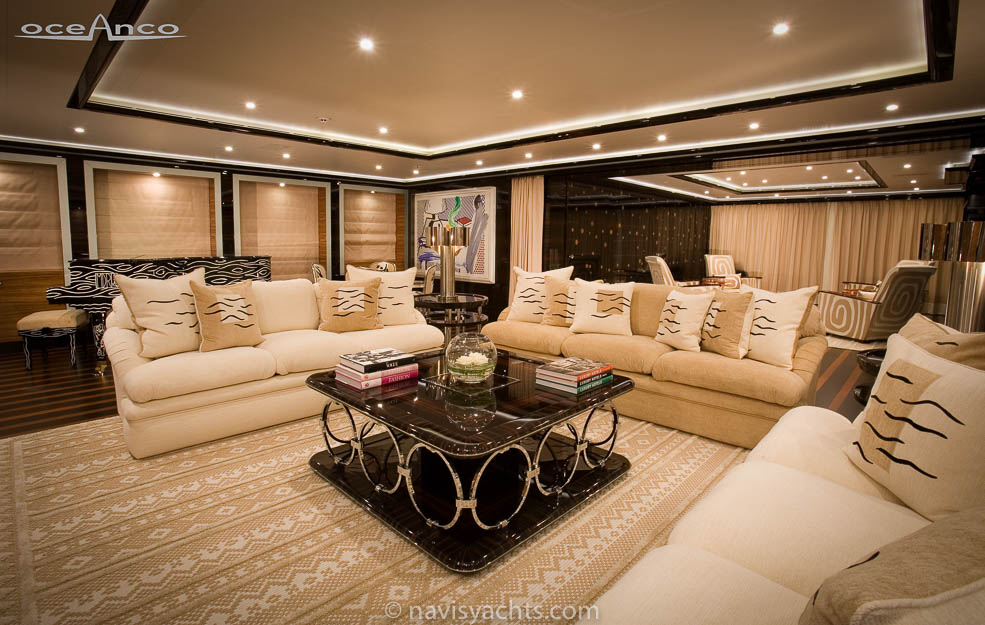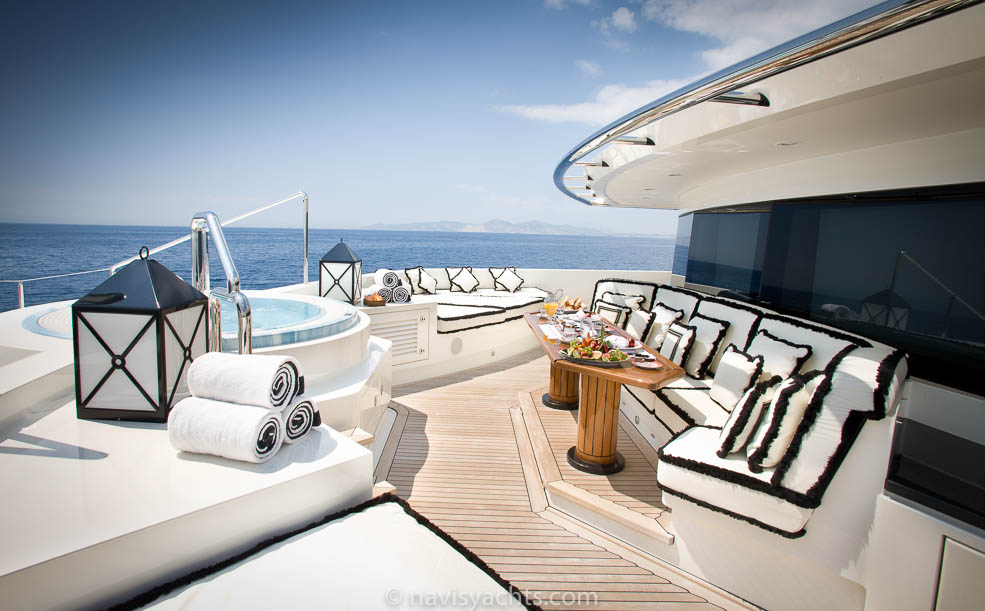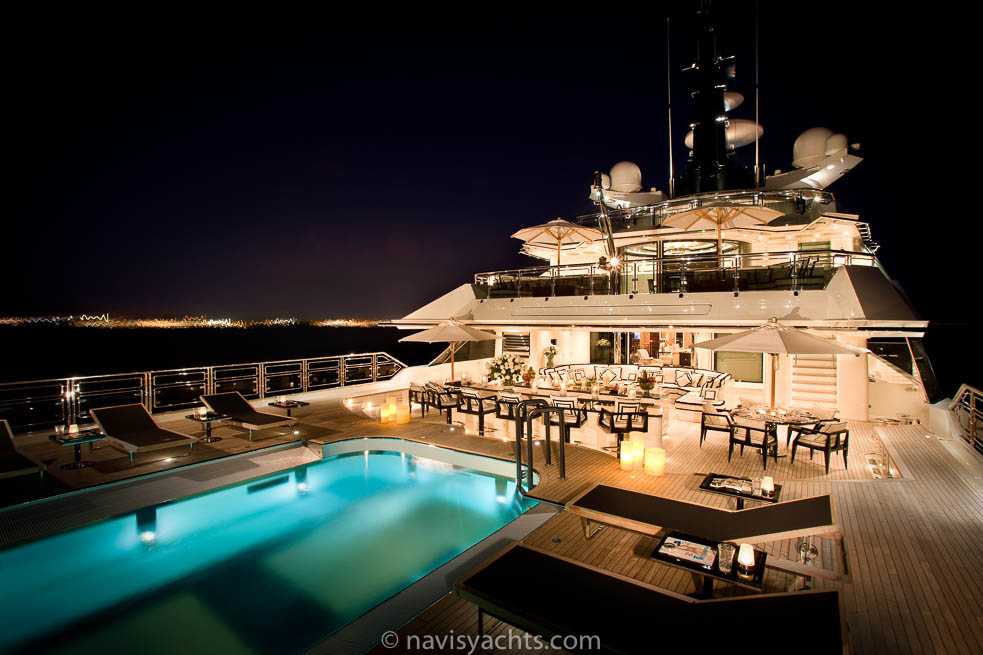 Photos: Bentley Media | Words: Matt Thompson