Videogame players may recognize the newest Bugatti Vision from the Gran Turismo franchise available soon on PlayStation consoles. Bugatti originally designed the Vision Gran Turismo to appear in the Gran Turismo driving simulation. It was interesting to see such a respected designer participate in that kind of commercial enterprise. What's even more interesting is that Bugatti took the design one big step forward by actually manufacturing the racecar and debuting it at the 2015 Frankfurt Motor Show.
Honoring the Past While Looking to the Future
The Vision Gran Turismo represents the latest in high-performance engineering, but it also honors previous cars that helped Bugatti earn its reputation as one of the world's best sports car designers.
Those familiar with Bugatti's history may notice that the Vision Gran Turismo has the same color scheme as the Type 57G Tank that won the 1937 24 Hours of Le Mans race. While the Vision looks different, it was born out of the drive for excellence that has always pushed Bugatti to make some of the world's finest cars.
The Vision Gran Turismo, however, takes a strong stance that points to Bugatti's future. Representatives from Bugatti boast that the design marks the beginning of a new chapter in the company's evolution. If this is the future of sports cars, then racing fans can look forward to impressive engineering and aesthetics.
Vision Gran Turismo Performance
Bugatti pushed its engineering team as far as possible when designing the Vision Gran Turismo. Working on a virtual car definitely had its advantages since the engineers could imagine technologies that have not yet been perfected. Instead, they could conceptualize improvements that they are currently trying to bring into the real world.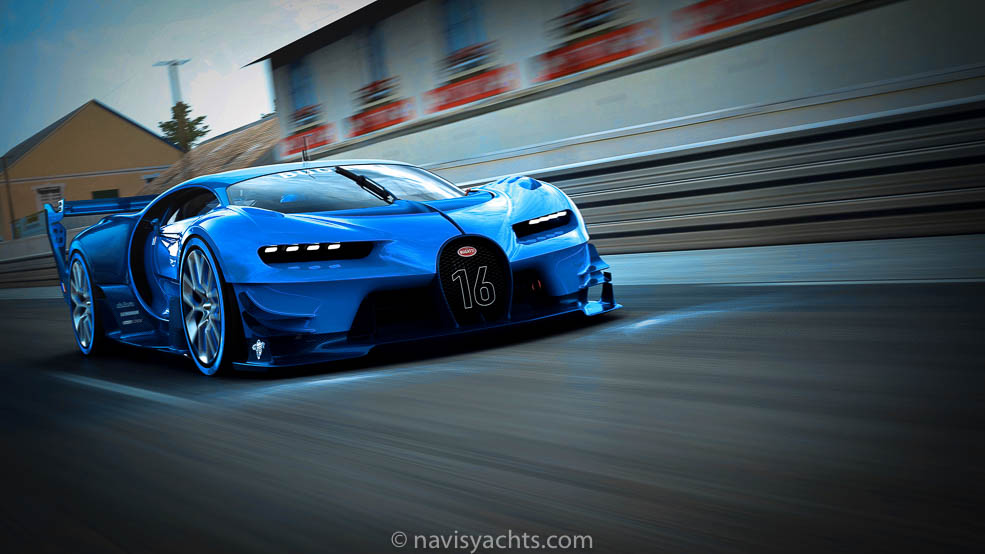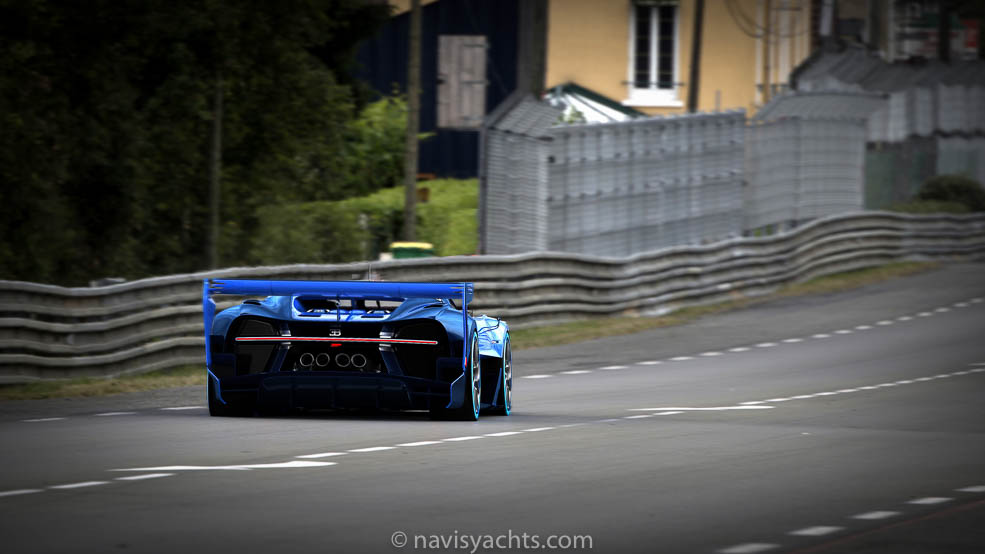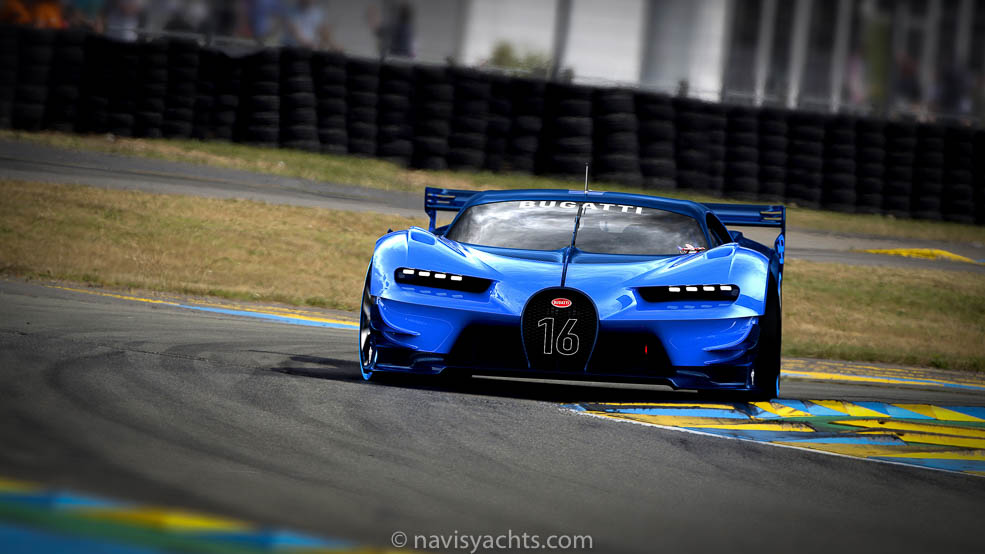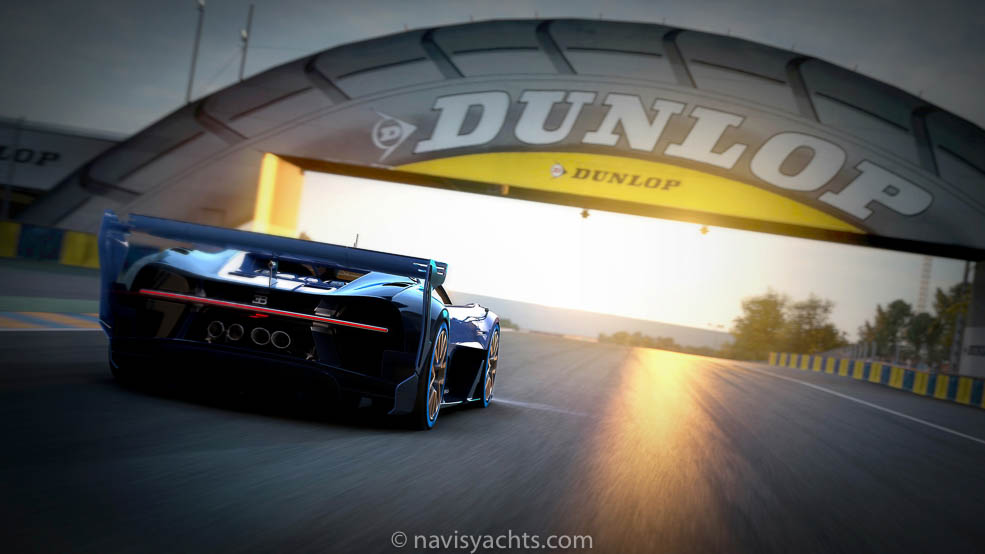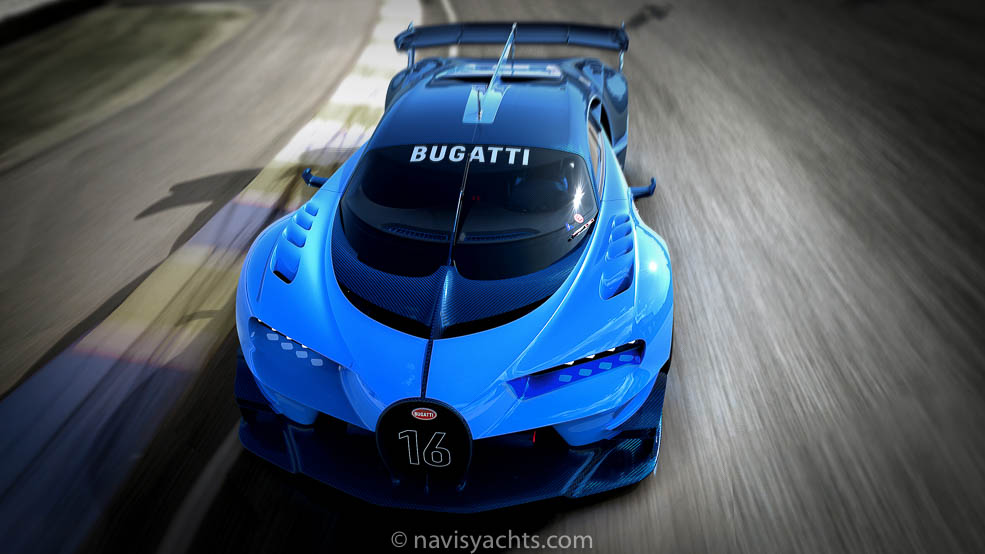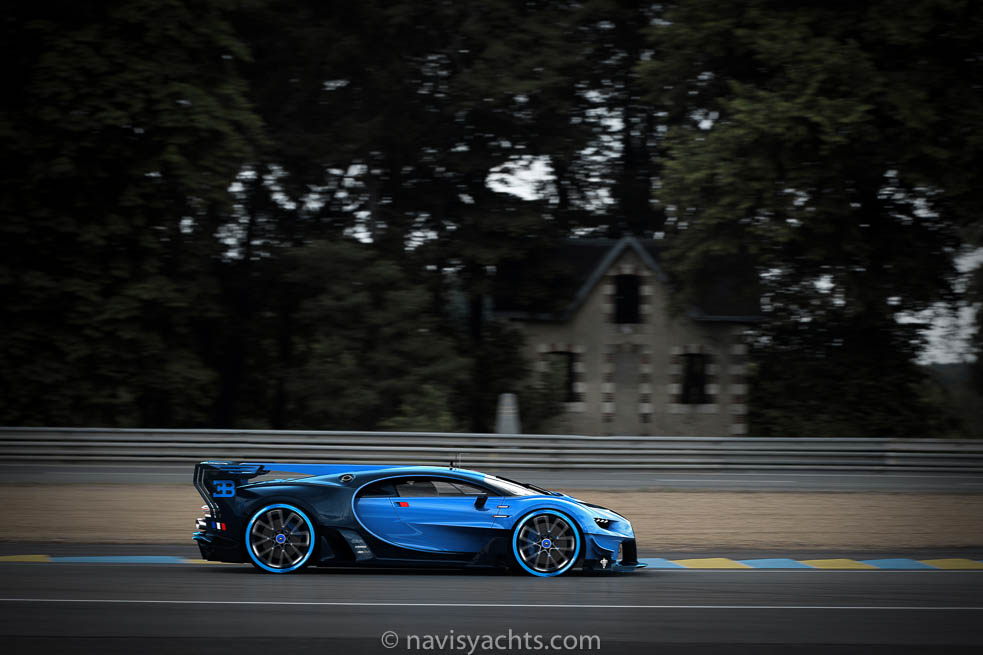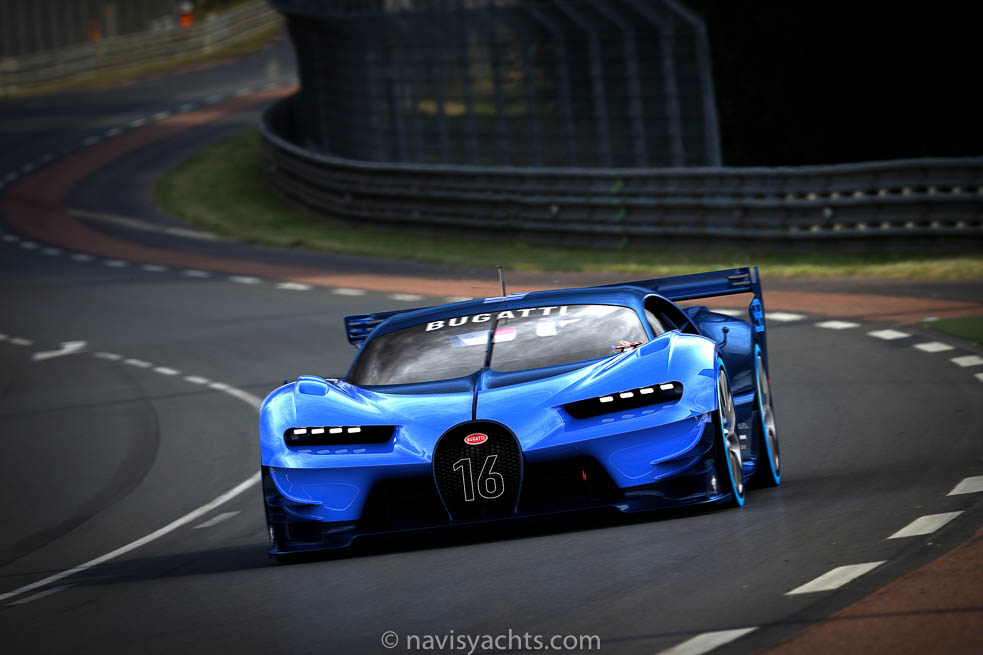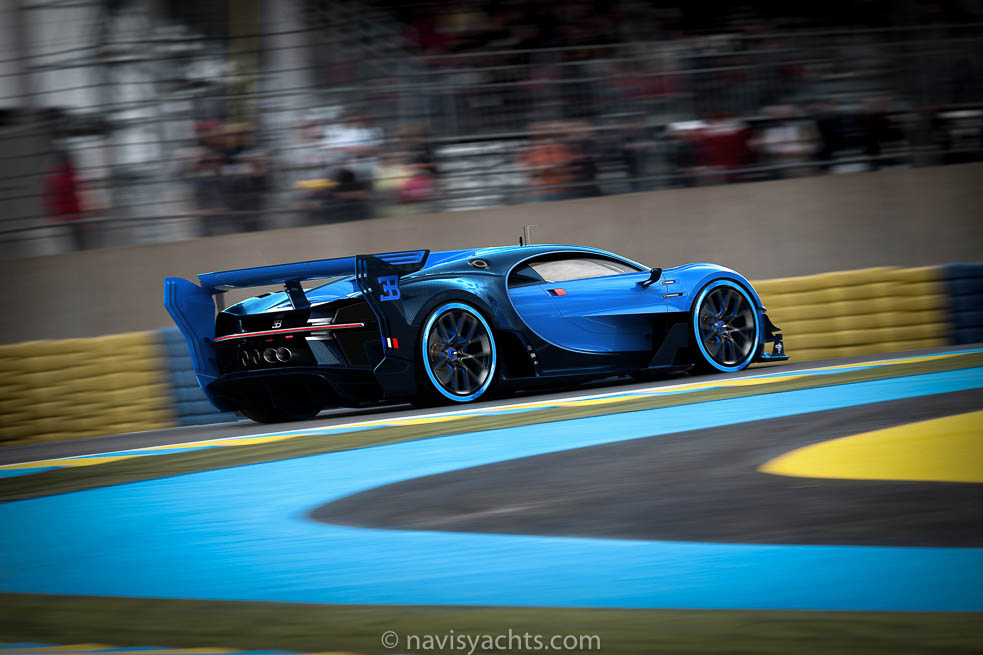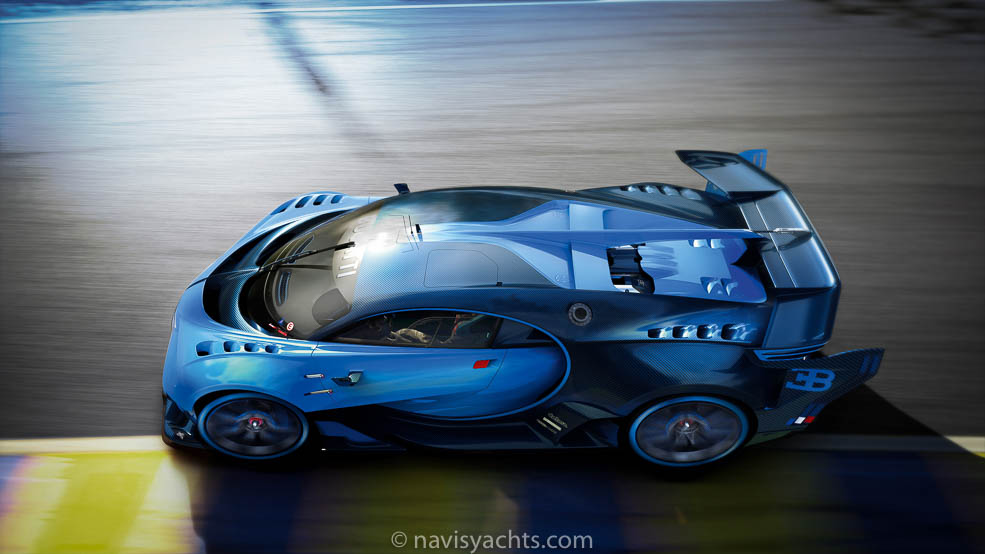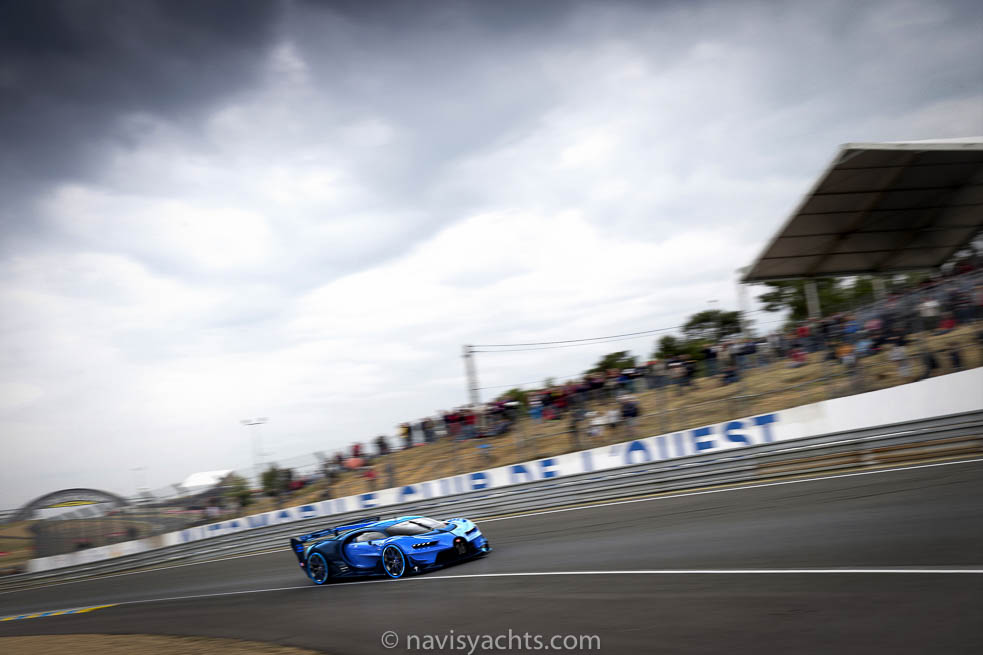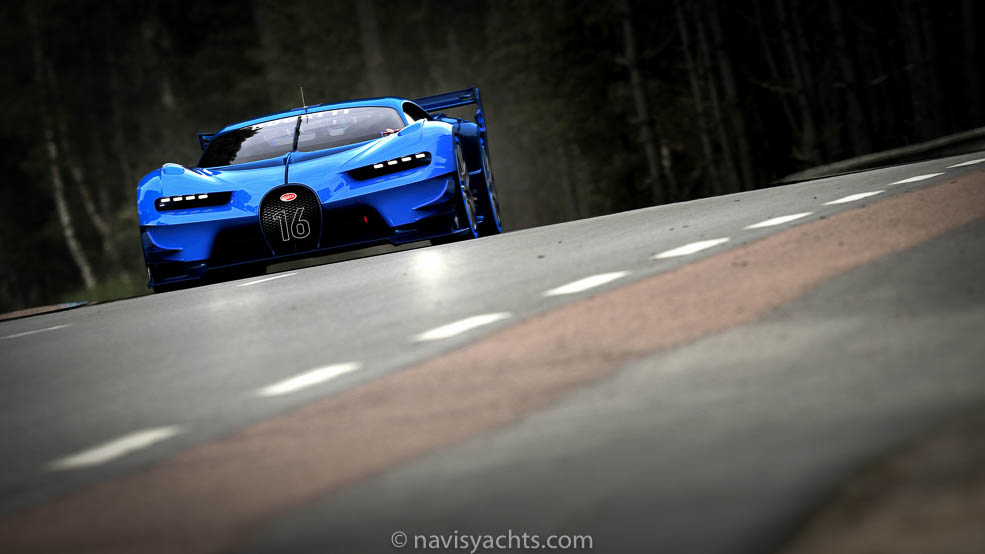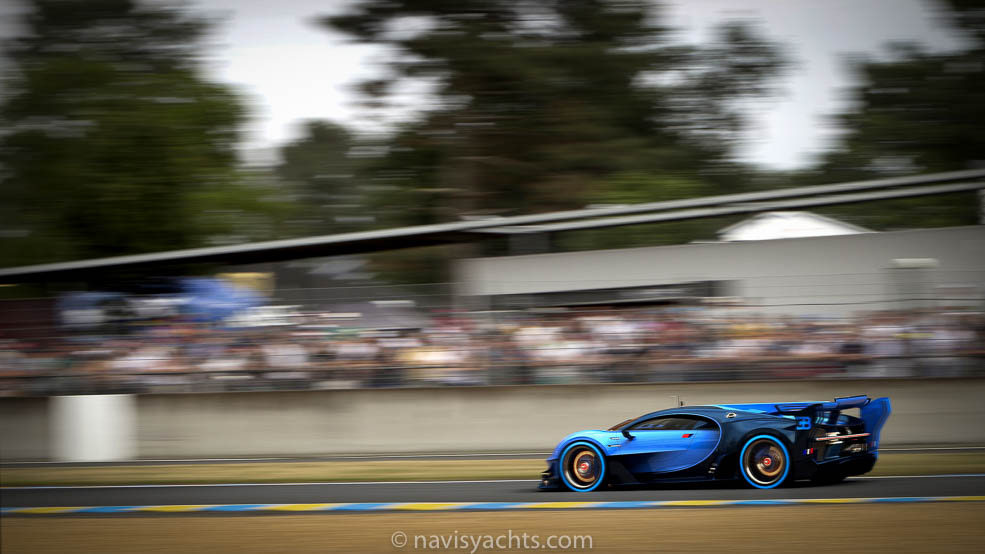 Photos: Bugatti Media | Words: Matt Thompson