Glorious is the afternoon sun as it glistens across the water of the Mediterranean Sea. The captain of the motor yacht Razan, navigates her along the picturesque coastline. Razan is an elegant 47m/154' superyacht and her captain proudly commands the yacht and her crew. She has a bright white exterior with dark tinted windows and trims of polished stainless steel. She cruises the sea with the aura of strength and power. Her sea trial speeds were an astonishing 17 knots, but the captain knows the guests are enjoying her cruising speed of 12 knots, as they lounge on the sun deck in the Jacuzzi or sunbathe on spacious couches. A bar is conveniently located on the deck to provide needed refreshments as the guests bask in the sun and enjoy splendid views. The sun deck is absolutely lovely. The blue of the sea reflects against the timeless neutral color palette of soft whites and cream hues. Splashes of blues, greys, turquoise, and bronze are used throughout the yacht and complement each other, in any combination. The color scheme is pleasing to the eye and brings a feeling of tranquility. This color scheme is skillfully applied throughout Razan, a tribute, given her name represents peace and serenity.
Razan was built by Turquoise Yachts headquartered in Istanbul, Turkey, the gateway to the eastern Mediterranean. Turquoise creates custom yachts and their philosophy is to serve their customers with an unprecedented attention to detail through originality and quality. They also say that yachting is about life style - your life style. Simply put, they listen to their customers. As with Razan's Owner, Turquoise completely adjusted the original plans to improve her performance and arrangement to his liking. Razan begins a new era for Turquoise and was their largest superyacht built to date, with more builds in progress. Razan was launched in October 2016 and will be showcased at the Cannes Yachting Festival, Monaco Yacht Show, and Fort Lauderdale International Boat Show later this year.
H2 Yacht Design of London is responsible for Razan's interior and exterior design. Their company began in the early 1990's, exclusively refitting yachts. Their success in this area moved them forward into new builds and new markets opportunities. Their background was a great match to taking on a project like Razan. She has six cabins and can accommodate twelve guests. Up to nine crew members in five cabins can also be accommodated. A four deck design with a flexible and functional layout is one of Razan's most impressive characteristics. She has a muscular symmetry, yet cantilevered decks give her an illusion of grace. Another aspect that enhances her sharp profile is a modern roof and mast design. Large floor-to-ceiling rectangular windows are darkly tinted providing contrast with her white exterior. Tinting also provides protection from the sun's glare, without compromising the views from inside. The full beam upper deck lounge is a perfect spot to entertain. Two jet tenders and two wave runners can also be found on the upper deck. This space is multi-functional and makes a vast area for gatherings when cleared of the tenders.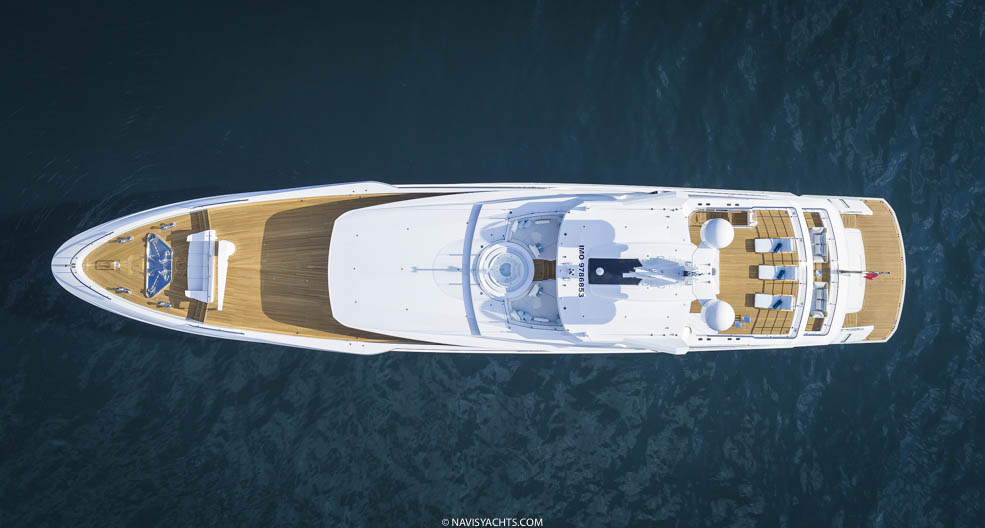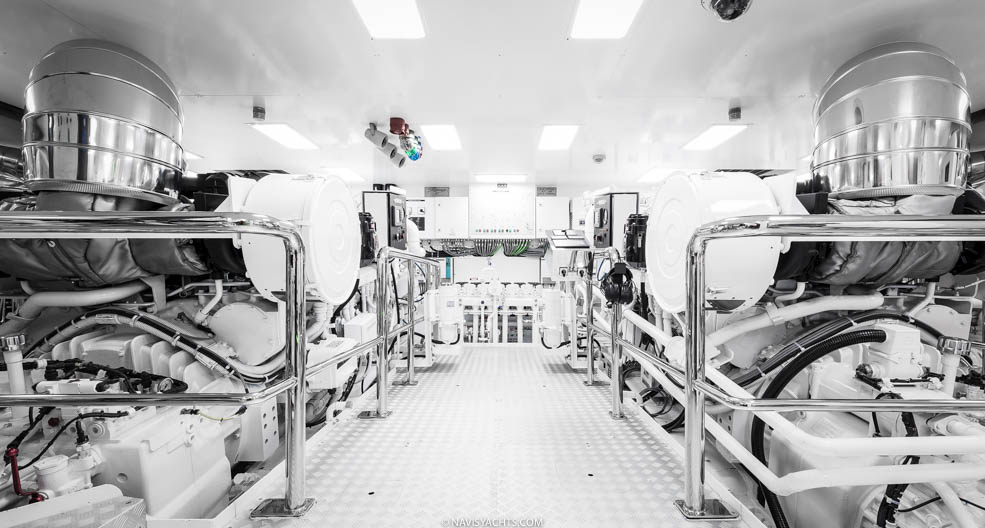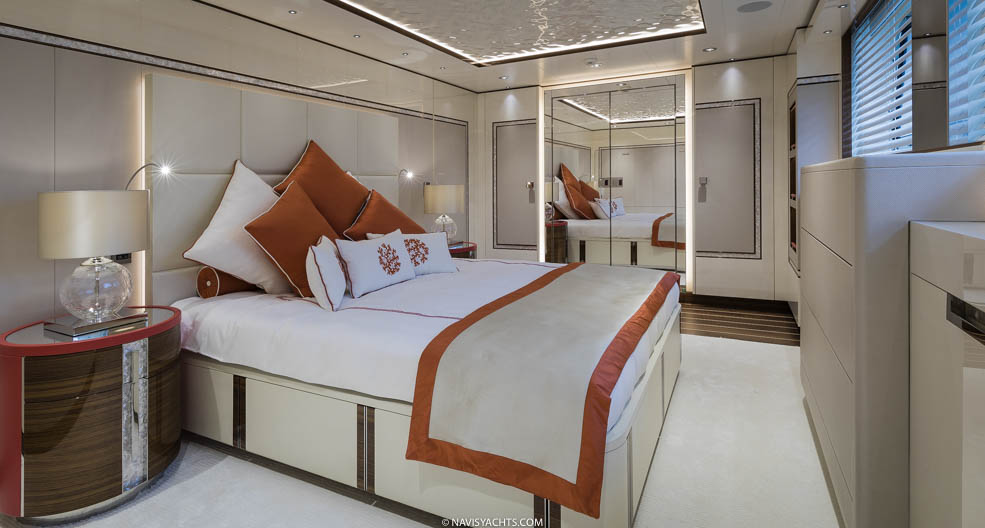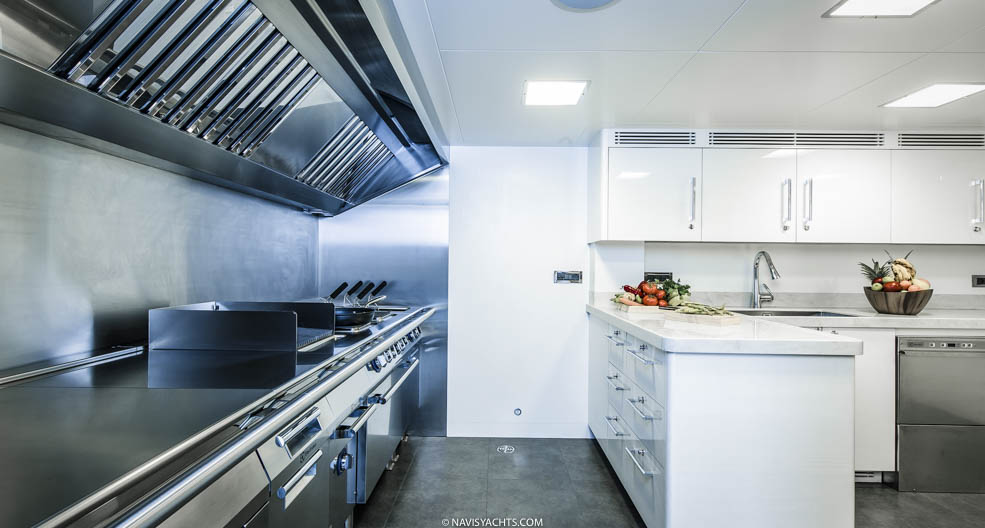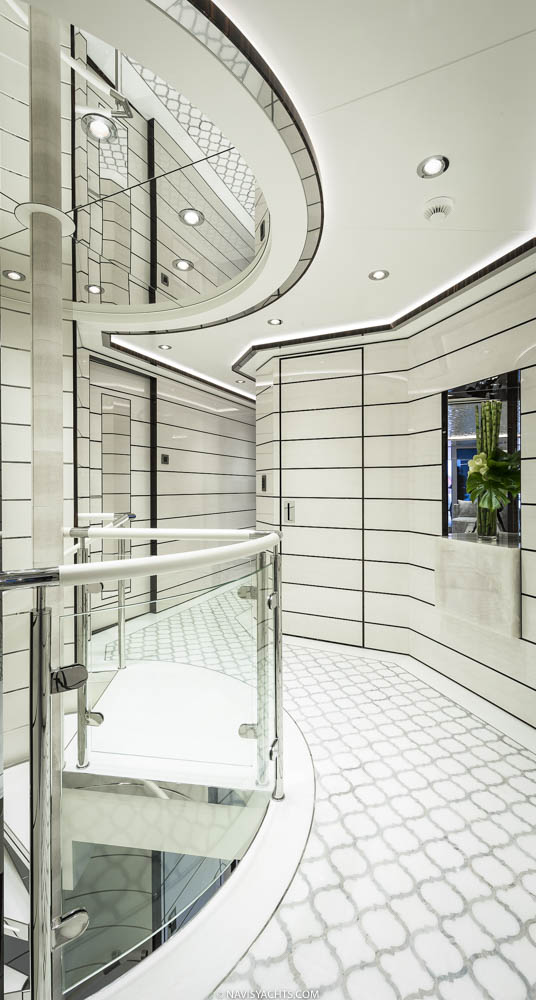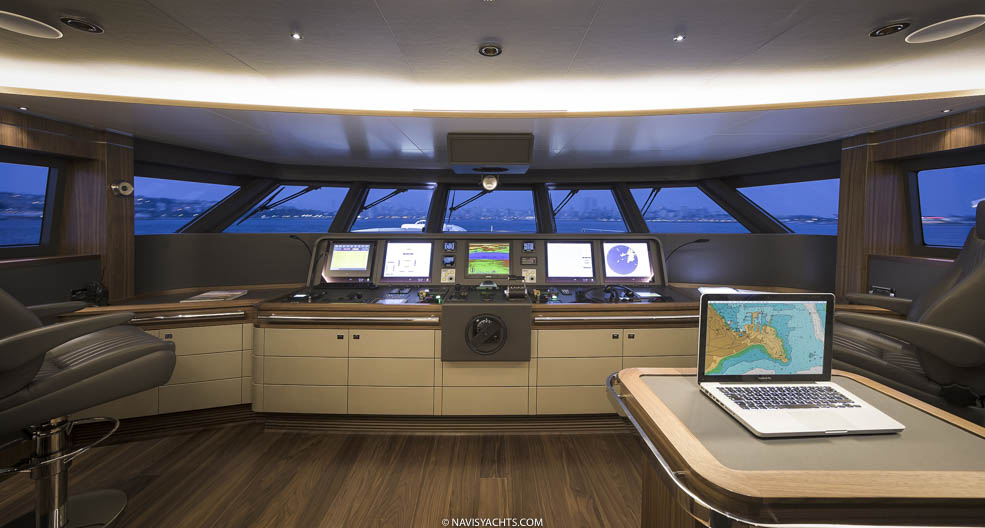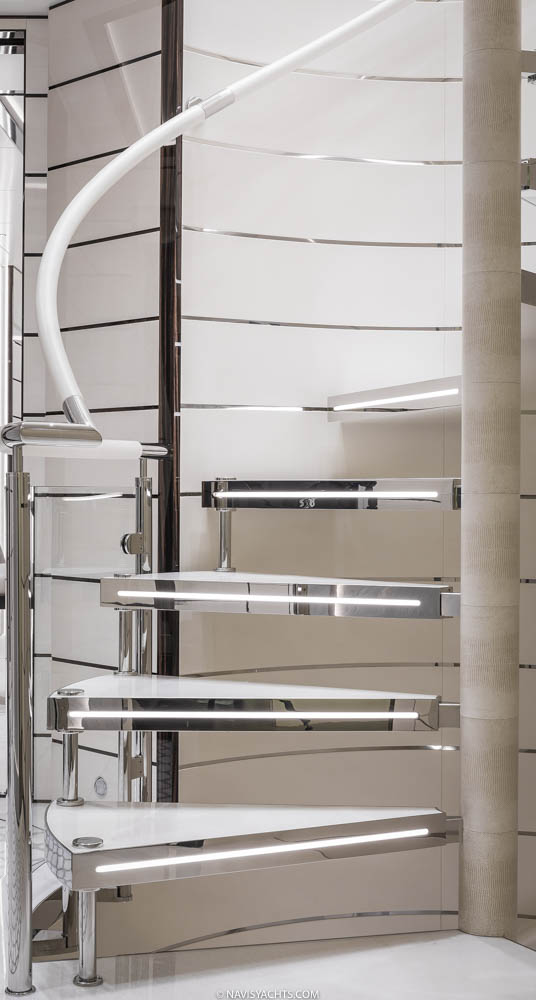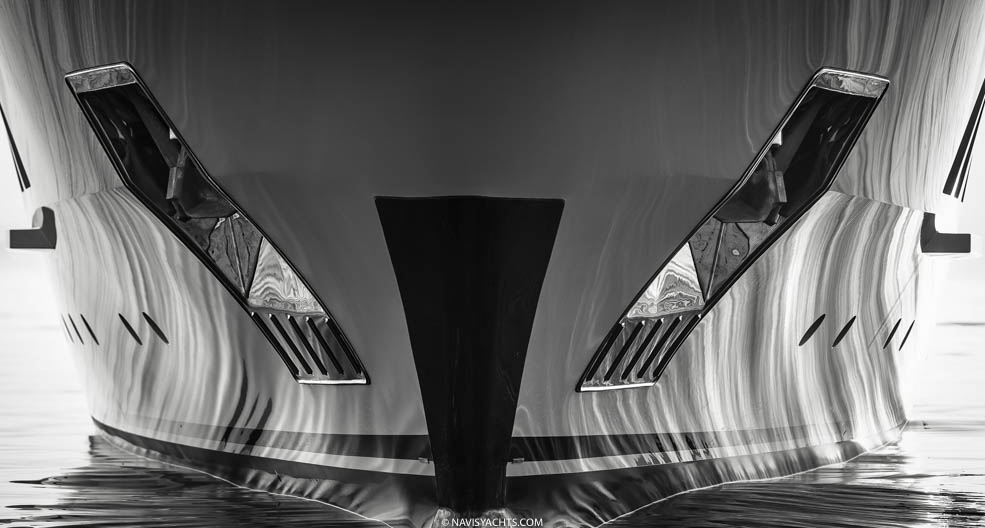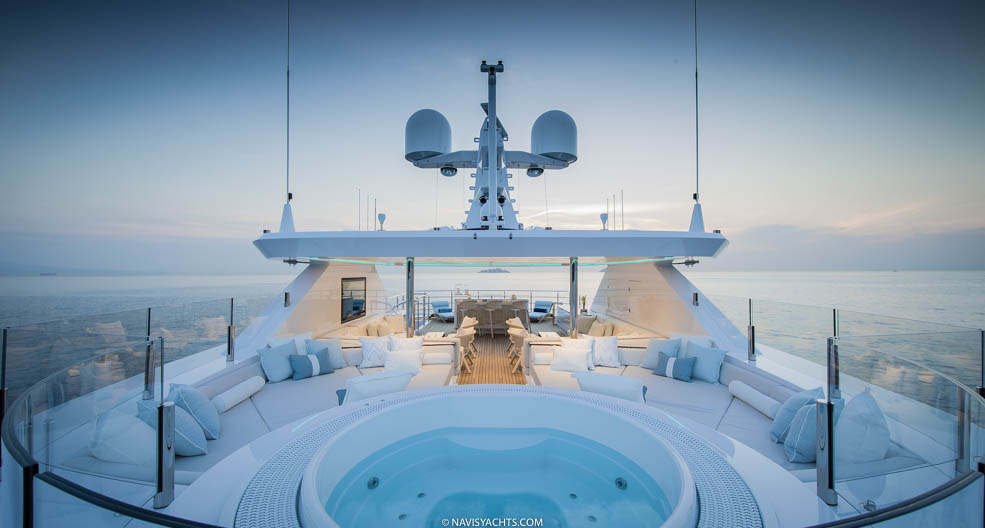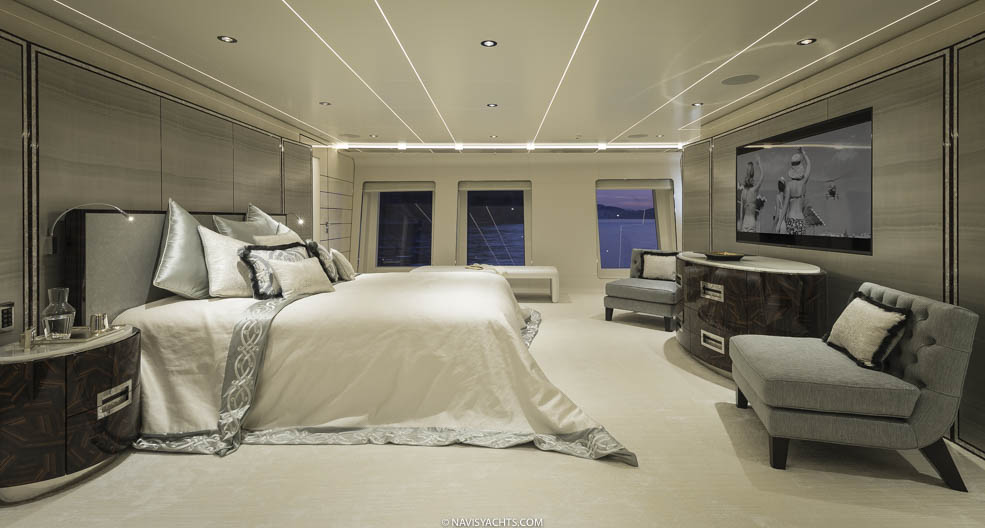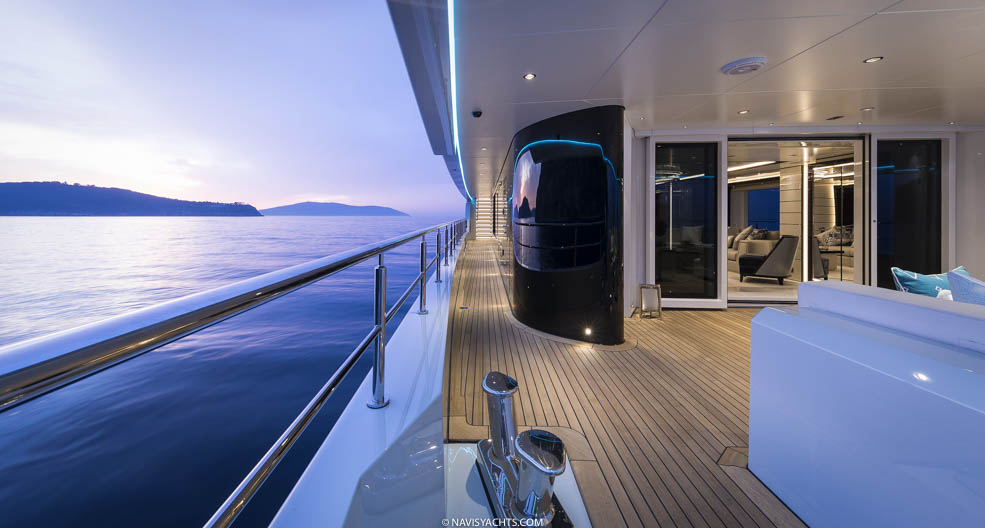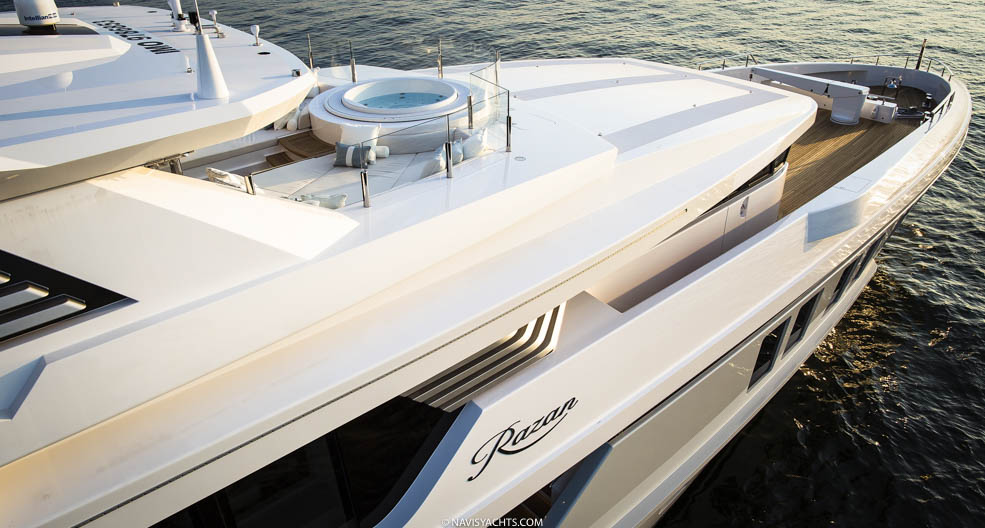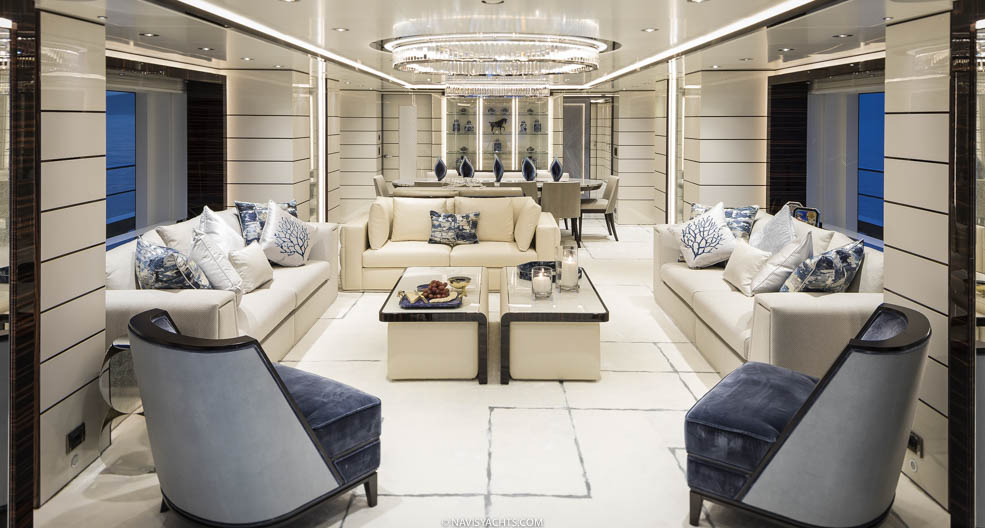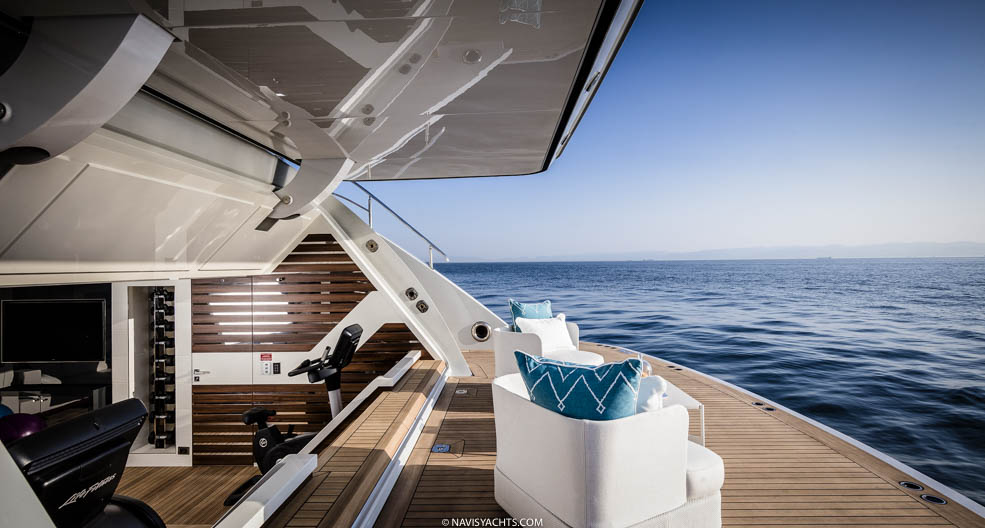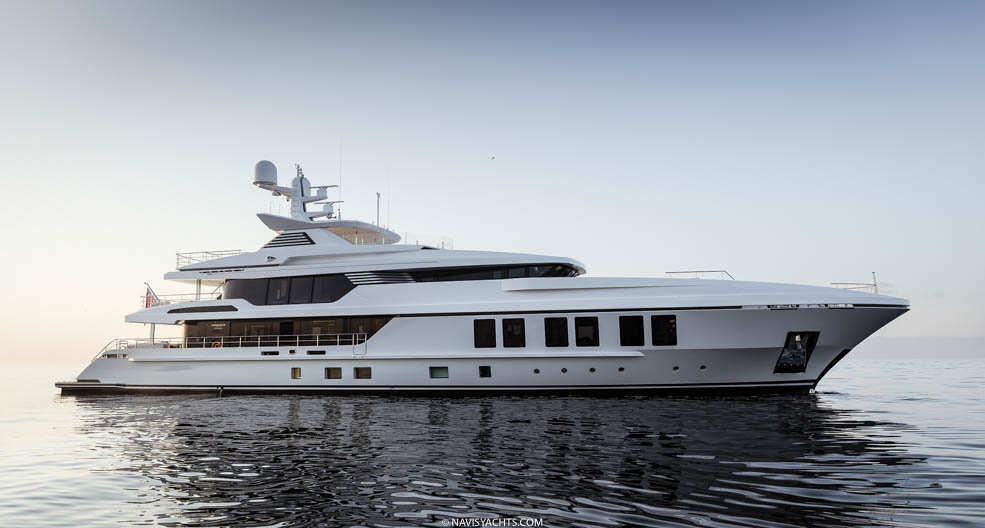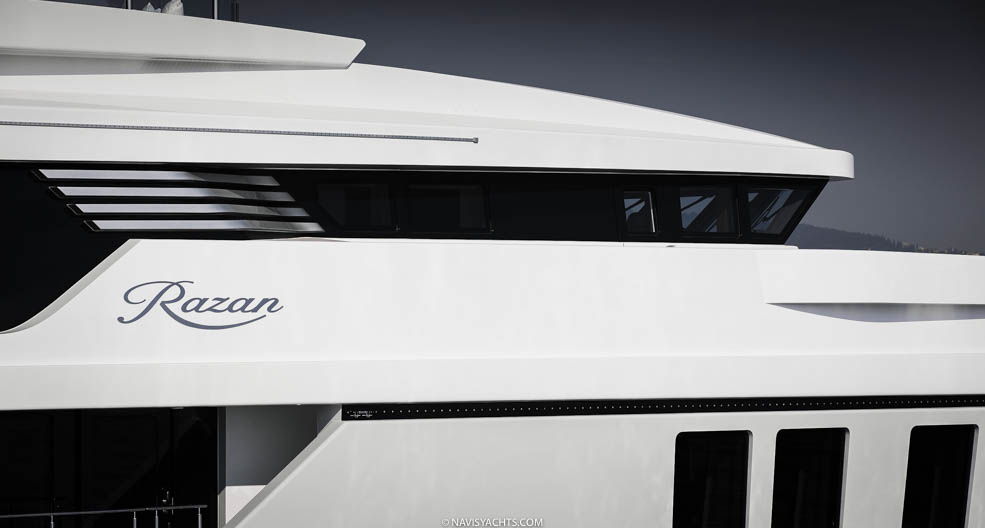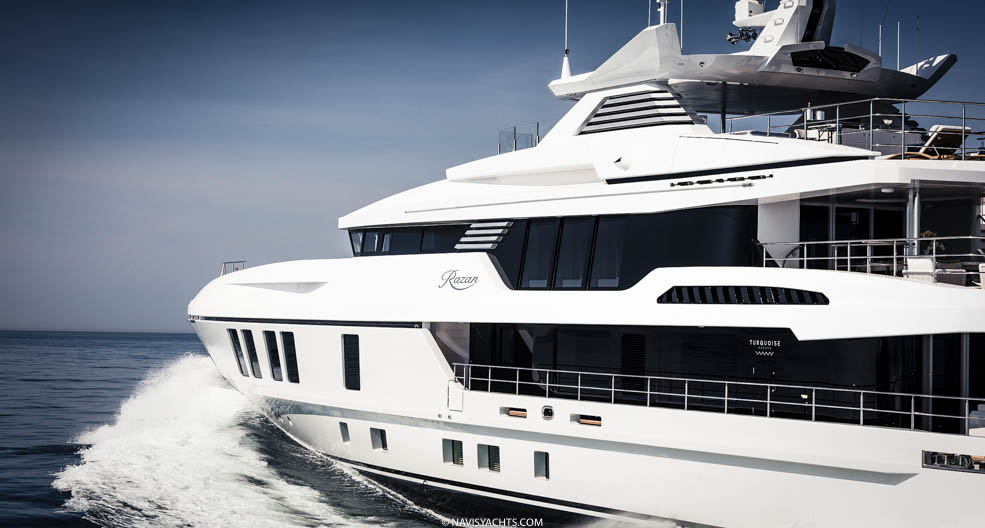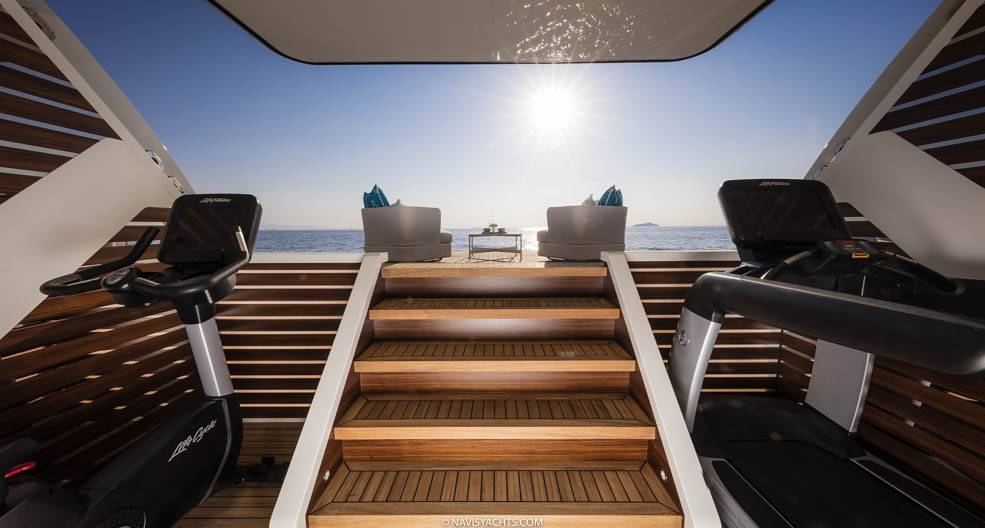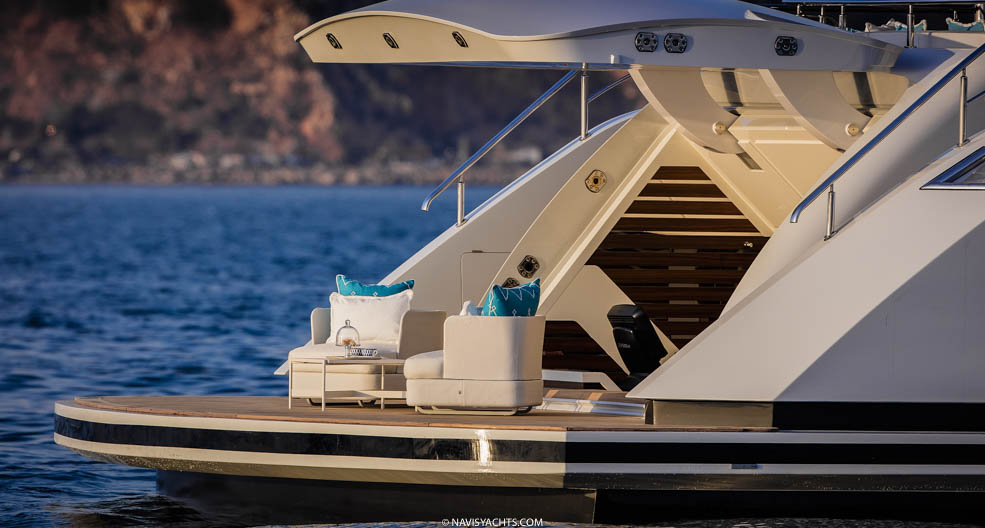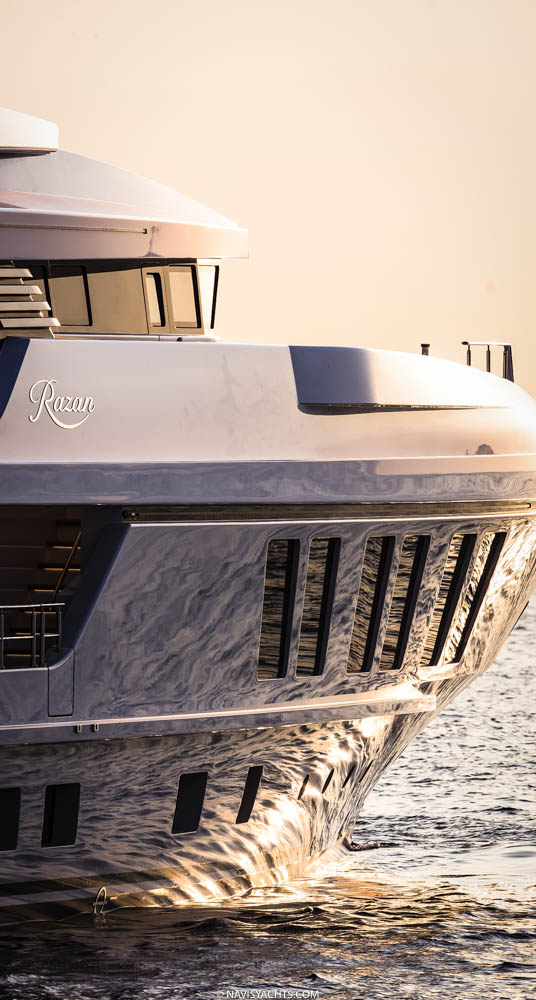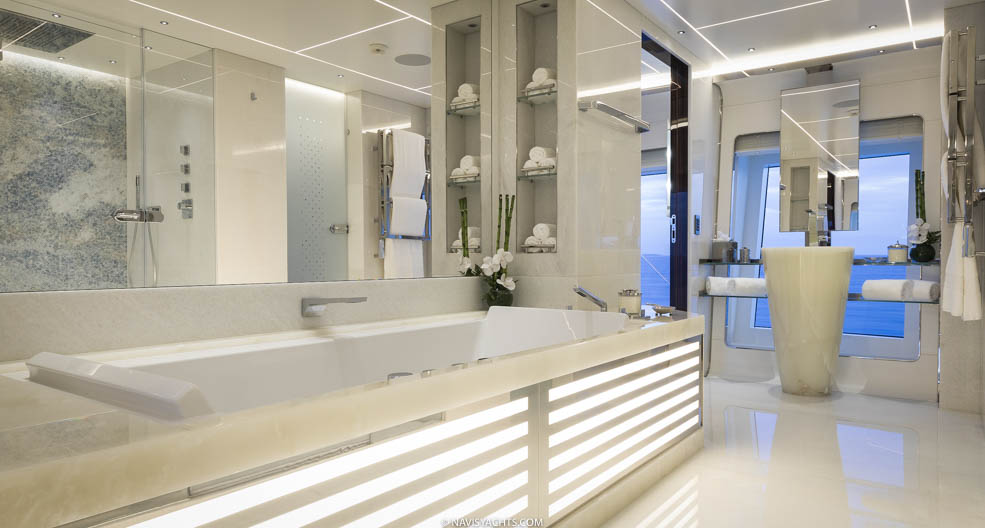 Photos: Guillaume Plisson | Words: Laken Shelby