Crossbow, High-Performance Luxury Yacht
You are standing at the helm of the elegant Crossbow, sailing into a nautical sunrise. Energy abounds from the wind and ocean after the night's journey. The sky is filled with a warm burst of violet-blue colors as the sun climbs into the sky. You tighten your grip on the wheel as a strong gust of wind fill her sails. The power under your command is intoxicating. You admire her long beautiful lines while cruising through the ocean at 9 knots, in perfect conditions she can reach a maximum speed of 20 knots. You notice how her design blends a sleek deckhouse with uncluttered sight lines. This allows easy movement between the helm positions and companionway, adding a degree of safety for your guests to play and when your crew performs their duties. After savoring the spectacular view, you relinquish the wheel and descend to the lower deck.
Crossbow is a 102' high-performance luxury sailing yacht. She was commissioned by her European owner to enjoy with family and friends and as well as serve the charter market. Southern Winds Shipyard of Cape Town, South Africa, delivered this stunning yacht to her owner in July 2016. It is not an accident that Crossbow is designed with refinements apart from her sisters: Hevea, Almagores II, Farfalla, and Seawave. The owners desire to advance performance and elegance proved a welcome challenge to the team, where all expectations were successfully met. She is the fifth unit and third raised saloon model in the award winning SW102 mini-series, built to RINA Charter Class safety standards and registered under the Malta Commercial Yacht Code 2015.
Main Saloon
You enter the main saloon and envision your guests sipping morning coffee while enjoying their favorite pastries. Light oak paneling is set off by walnut flooring and stainless steel details. Natural oak furniture complement the light and airy feel of the saloon. There are two main sitting areas, one on port and the other on starboard. Several guests are standing as they admire the view of the ocean through large windows. Others sit on chic couches or at the dining table as they chat excitedly about activities planned for the afternoon. The splash of coral and red pillows and adornments add a sophisticated ambiance to the room. Up to ten guests can easily gather in the space. You are aware that the engine room is placed just below the saloon, thus raising it, allowing spectacular 270° panoramic views of the ocean. Of course, both the roof windows and the hull port lights makes for a fantastic natural light flooding from outside to inside. After an hour of visiting with your guests, you excuse yourself and step down into your studio.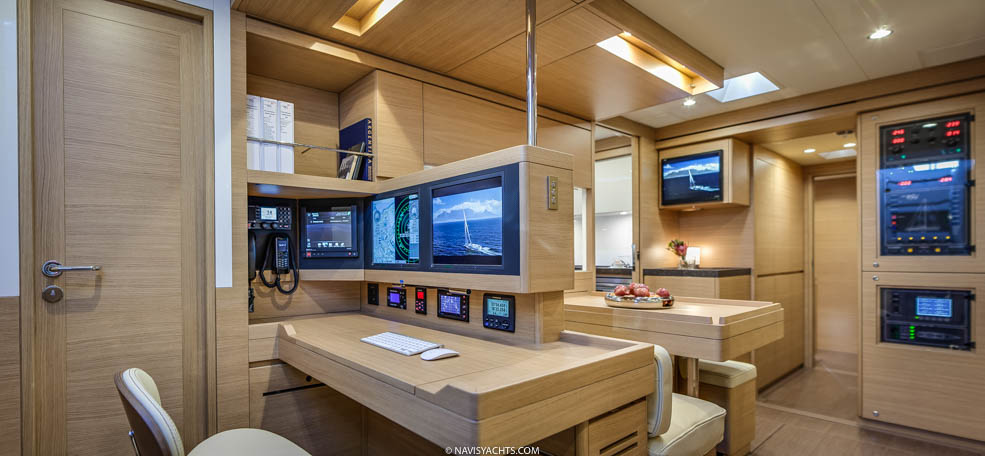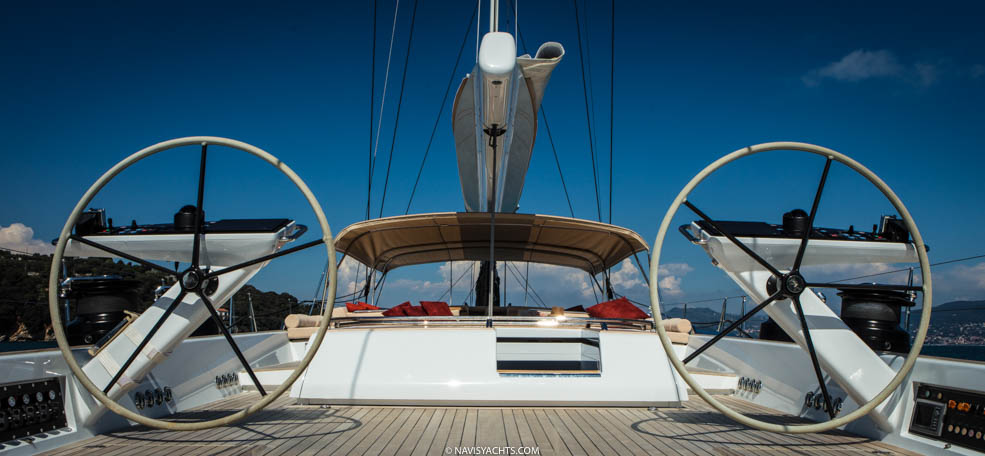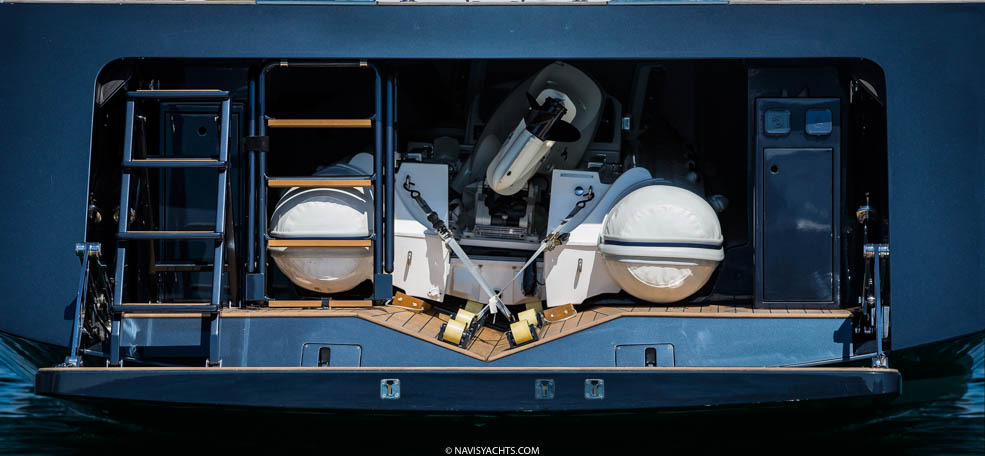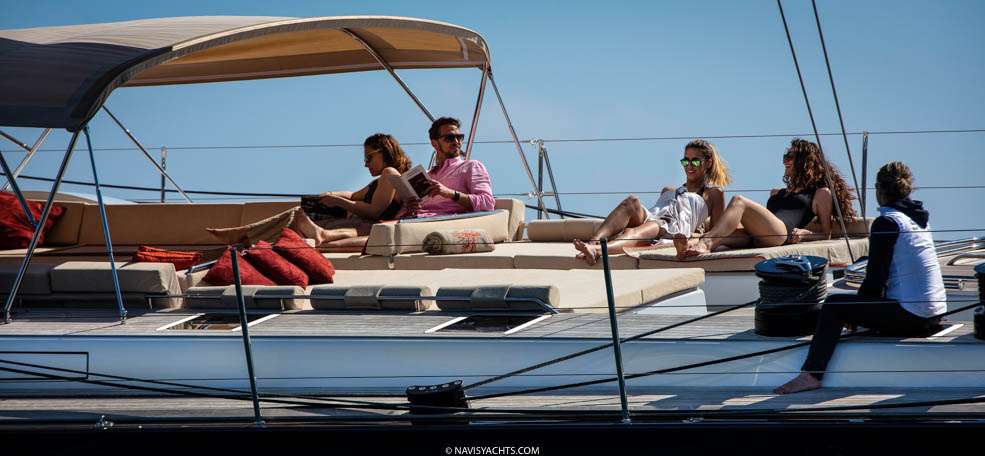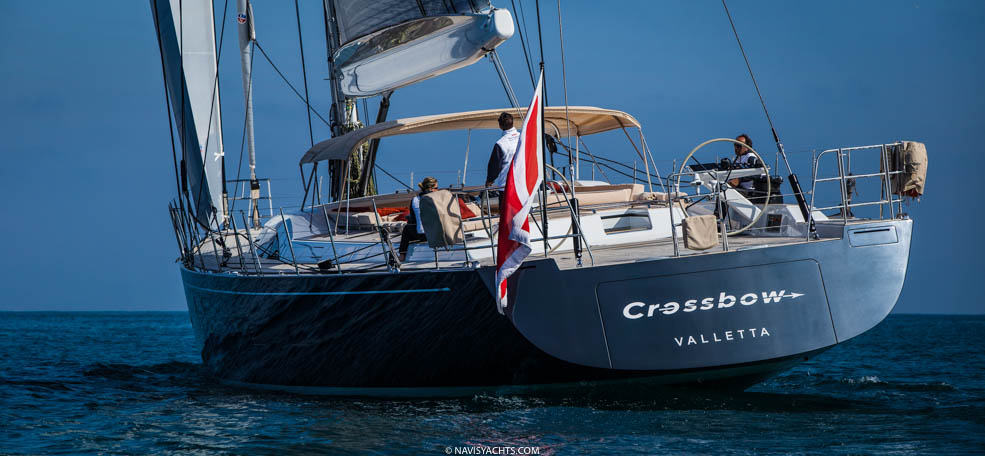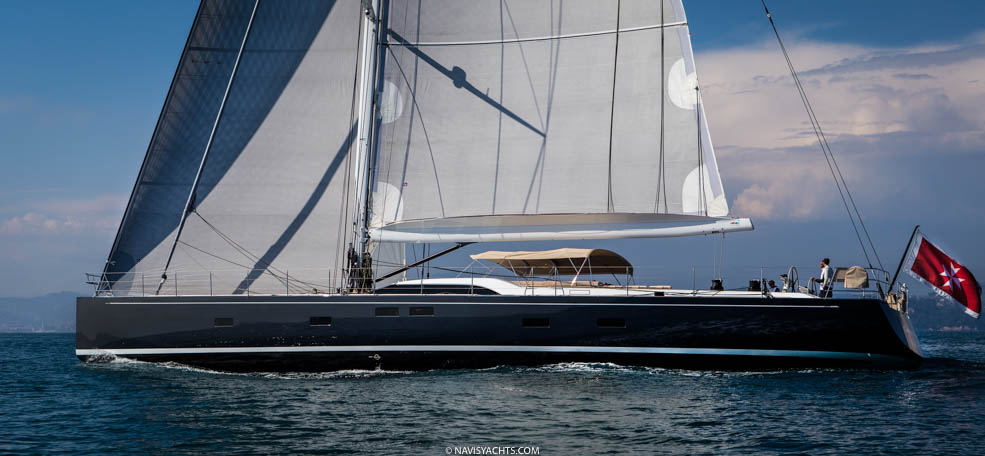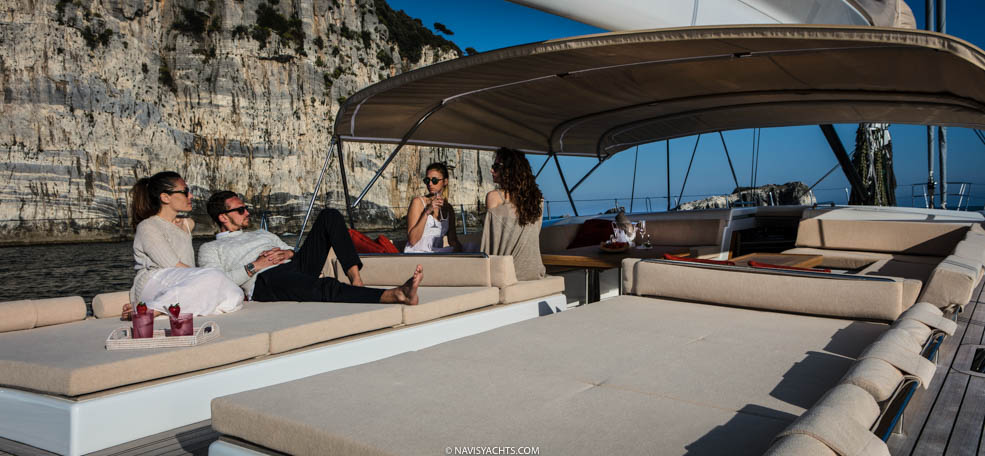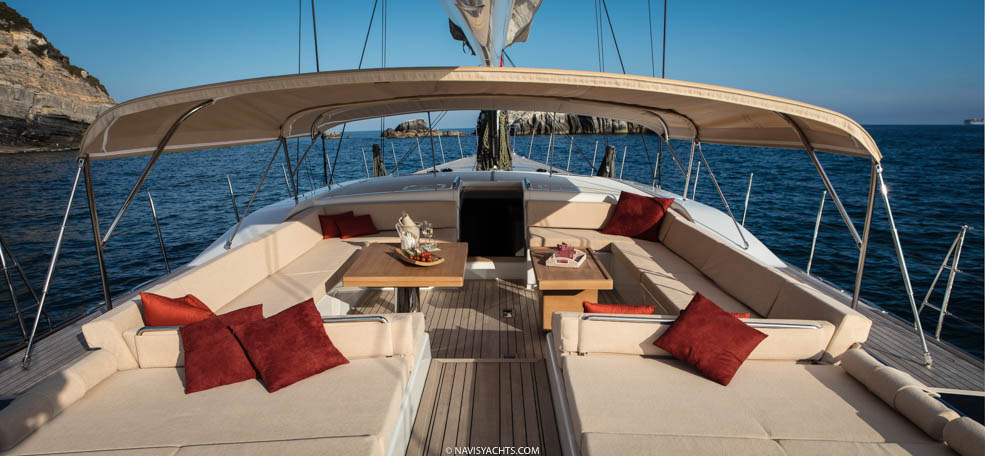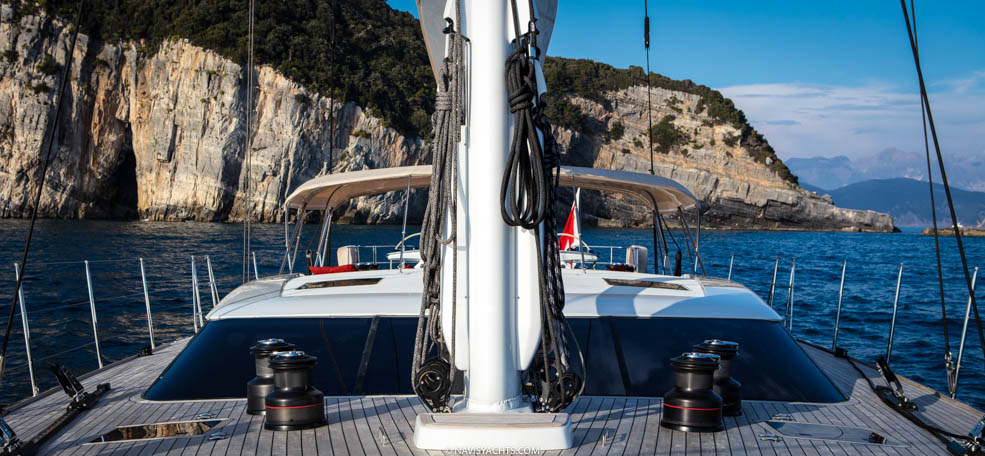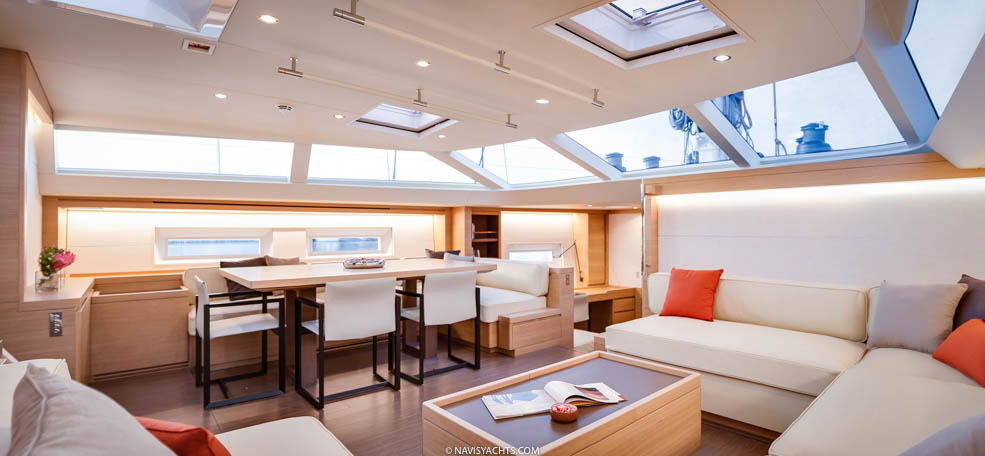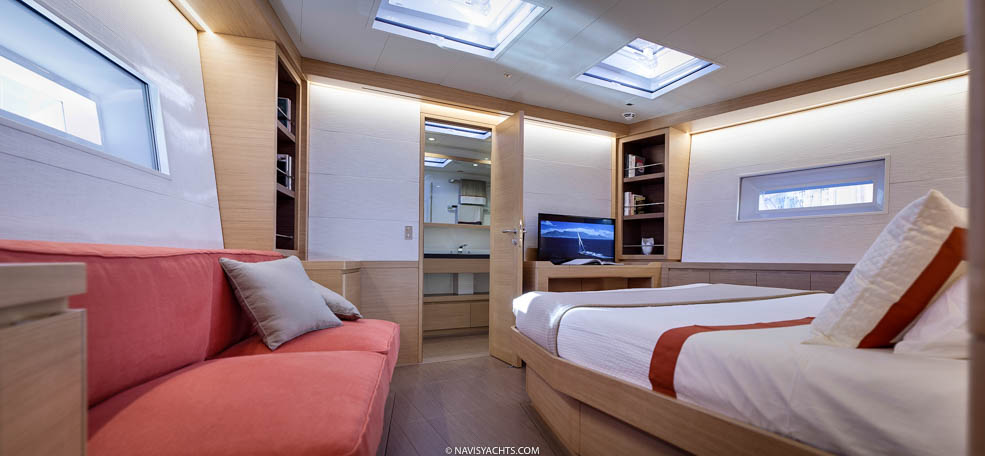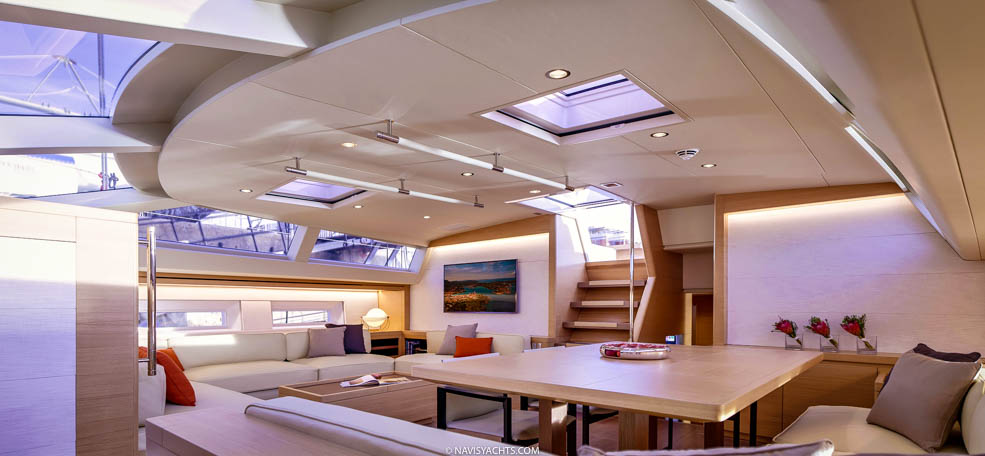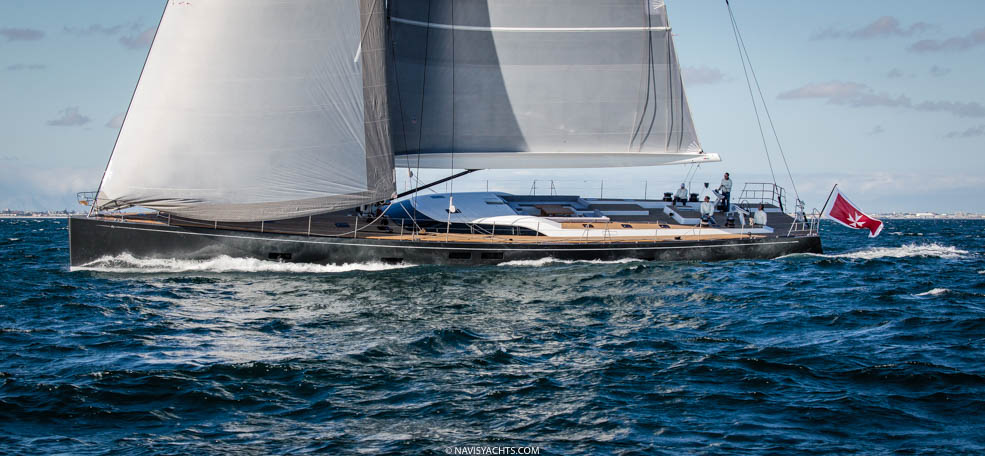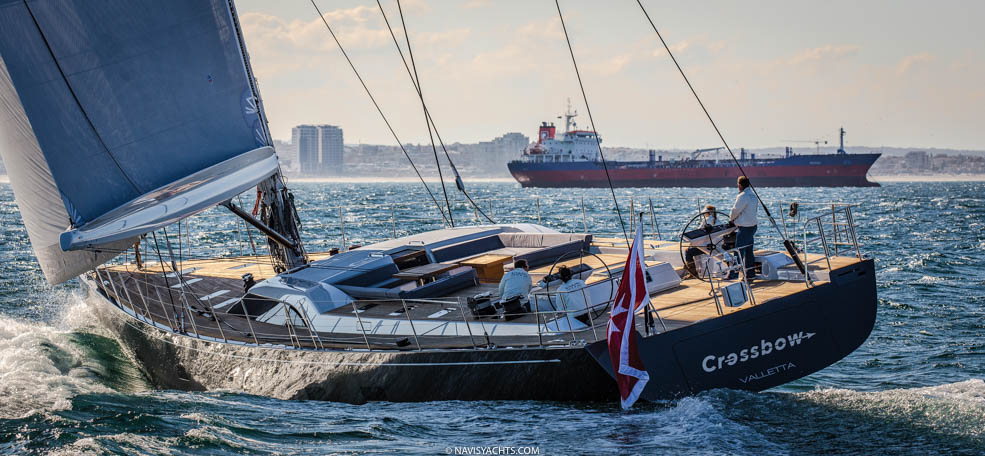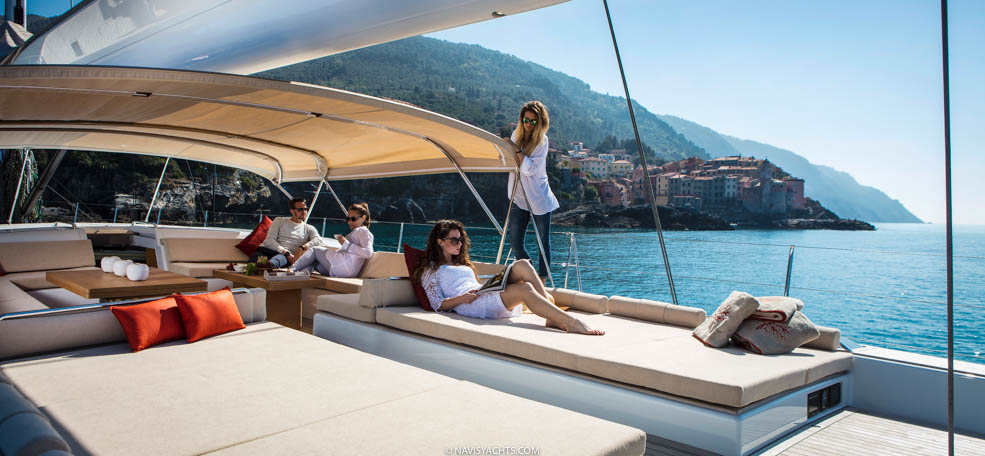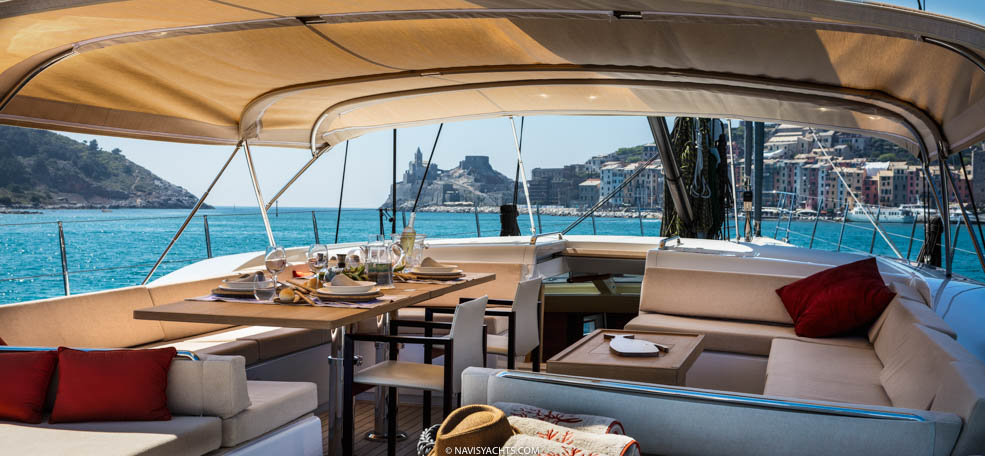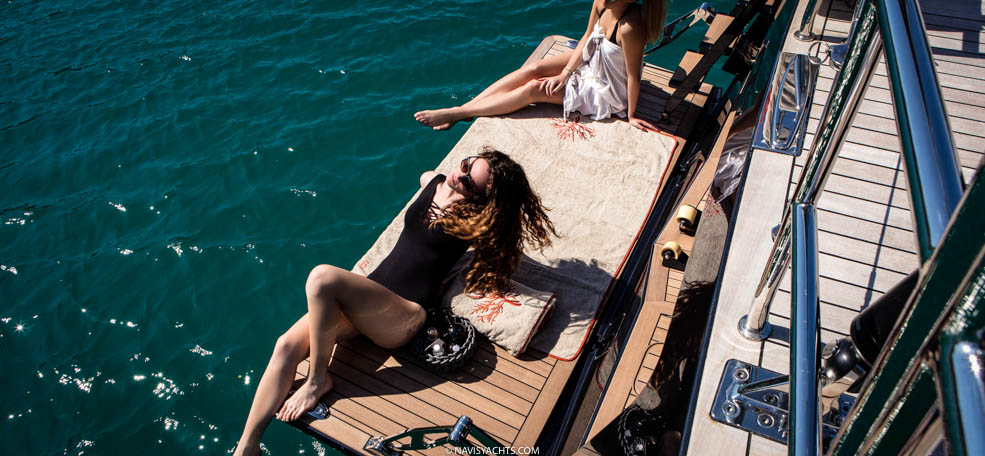 Photos: Southern Wind Media | Words: Laken Shelby