On Feb. 6, 2015, at 1400 hours, Dassault Systèmes test pilots Eric Gérard and Hervé Laverne took to the skies over the aeronautics manufacturer's Bordeaux-Merignac facility, climbing to 1500 m in the new Falcon 8X tri jet. Before starting system testing and verification maneuvers of flying qualities at 4500 m, they climbed to 12,000 m and accelerated to Mach 0.80. They then dropped to 4500 m to begin preparation maneuvers in anticipation of landing. This first successful flight, just a month after the initial rollout, earned substantial praise from the pilots and raised a few eyebrows in the process.
The impressive stats of the test flight gave credibility to Dassault's claims for this dramatic new issue in the exclusive line of Falcon executive jets. Many may have questioned how this version would improve on an already near-perfect business jet, the 7X. May we suggest preparation for the list?
The Falcon 8X is more efficient, thus allowing it to stretch its nonstop mileage to 11,945 km, or 6,450 mi. at Mach 0.80. That, accomplished with eight passengers and three crew, is appealing for those who regularly engage in business travel across vast oceans.
The cabin of the 8X is 3.5 ft longer than the 7X, allowing the floorplan to stretch out and relax. Features that simply did not fit in previous layouts will now find accommodation with a more available space.
The Falcon 8X supports more than 30 cabin configurations, surpassing that of any executive jet on the market today. Choose from any of three galley plans, two with crew rest options, that closely align with the needs of each individual owner. A variety of lavatory plans, one of which includes a shower, create a bespoke layout that wastes no space while delivering everything required for a pleasant flight.
Taking the digital flight control system of the 7X a step further, the enhanced system of the 8X is smarter and faster. A redesigned cockpit combines infrared and synthetic vision modes in an optional Head Up Display, HUD, significantly improving safety and situational awareness of runway symbols while viewing flight parameters, increasing flight trajectory accuracy regardless of weather, and smoothing VMC to IMC transitions.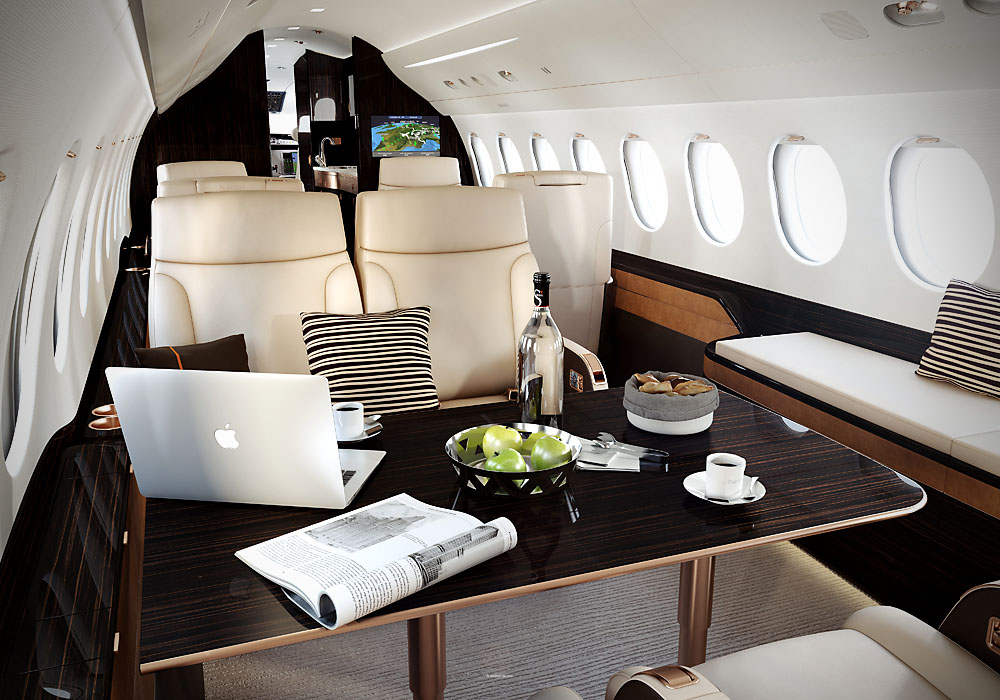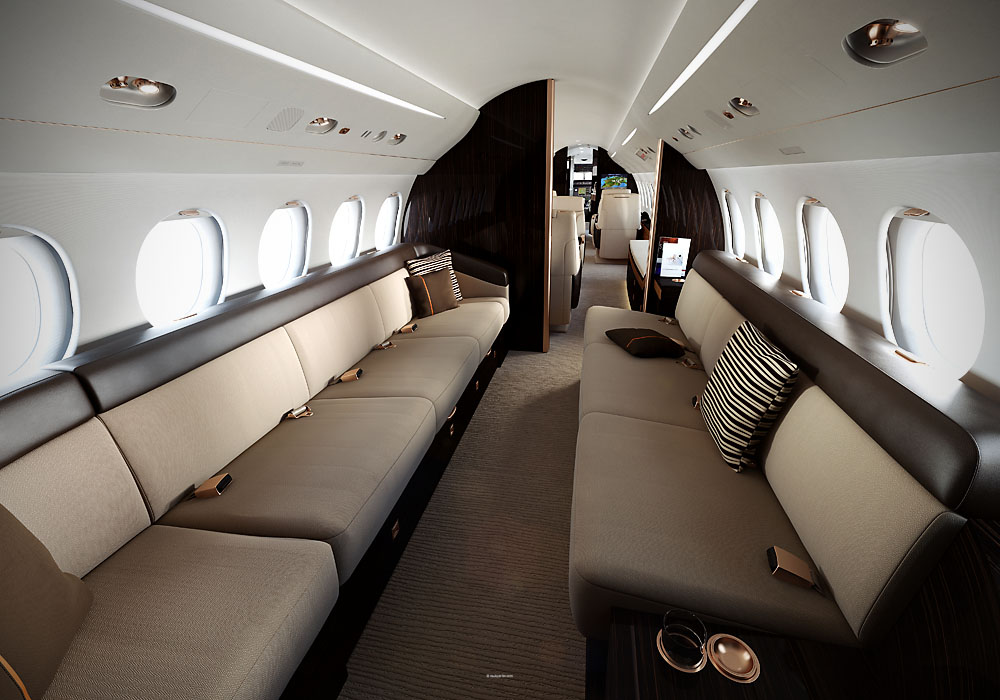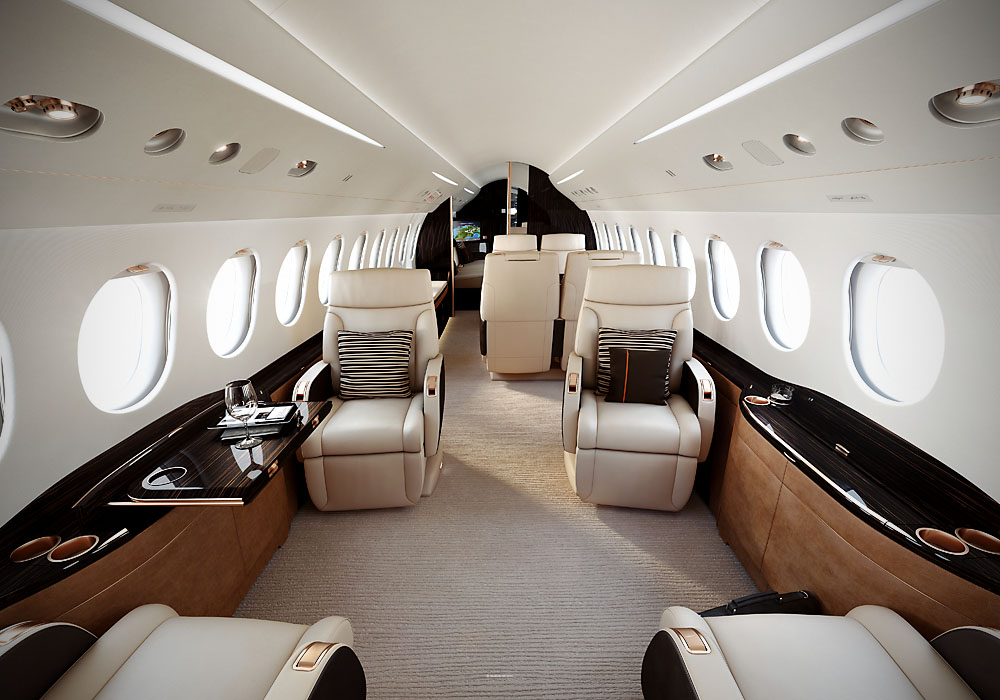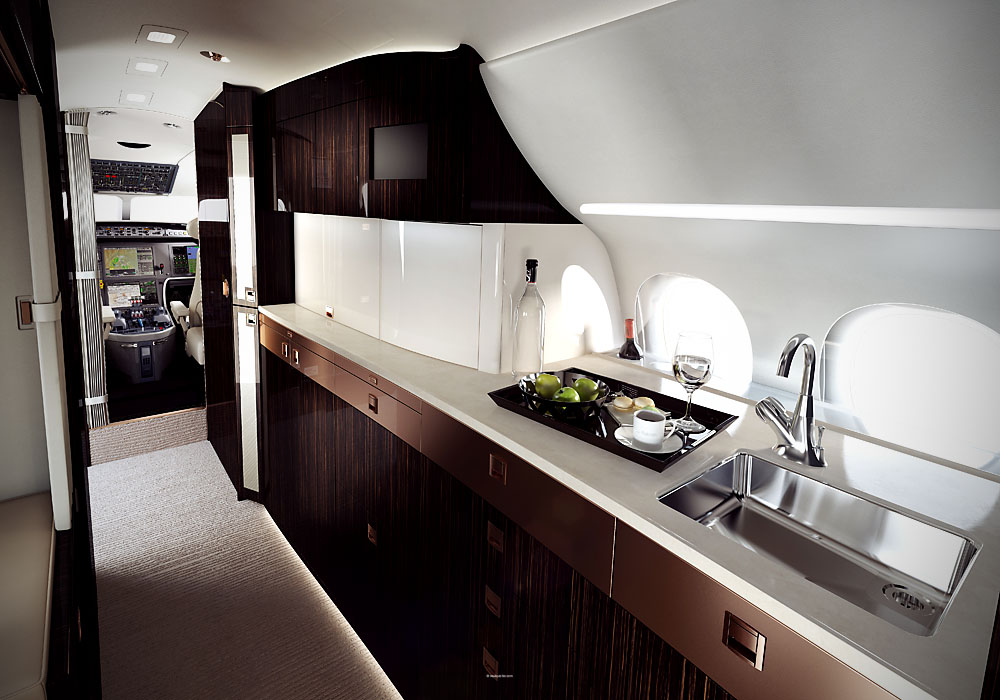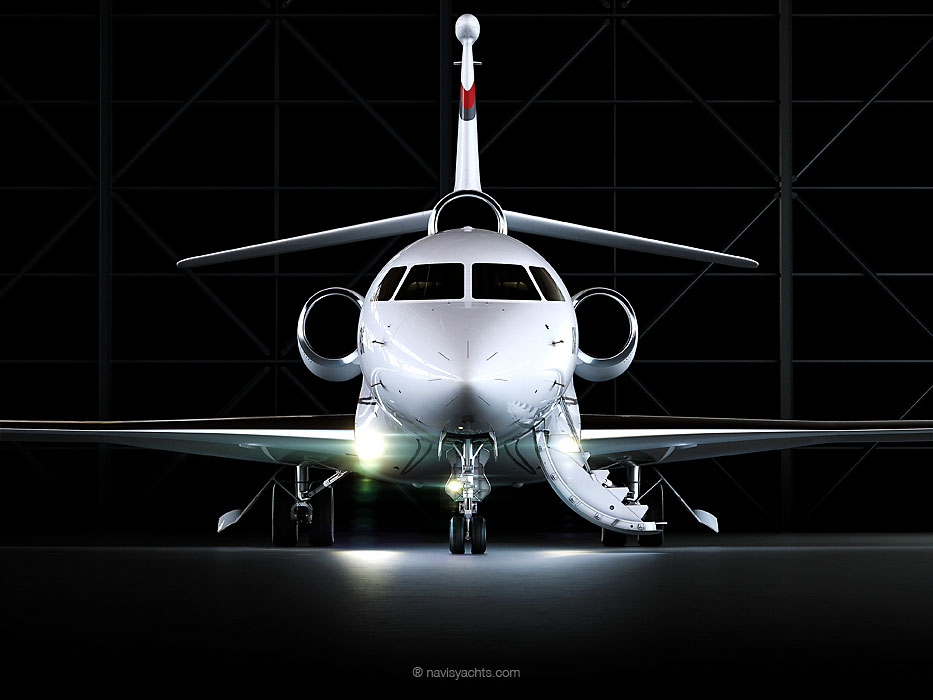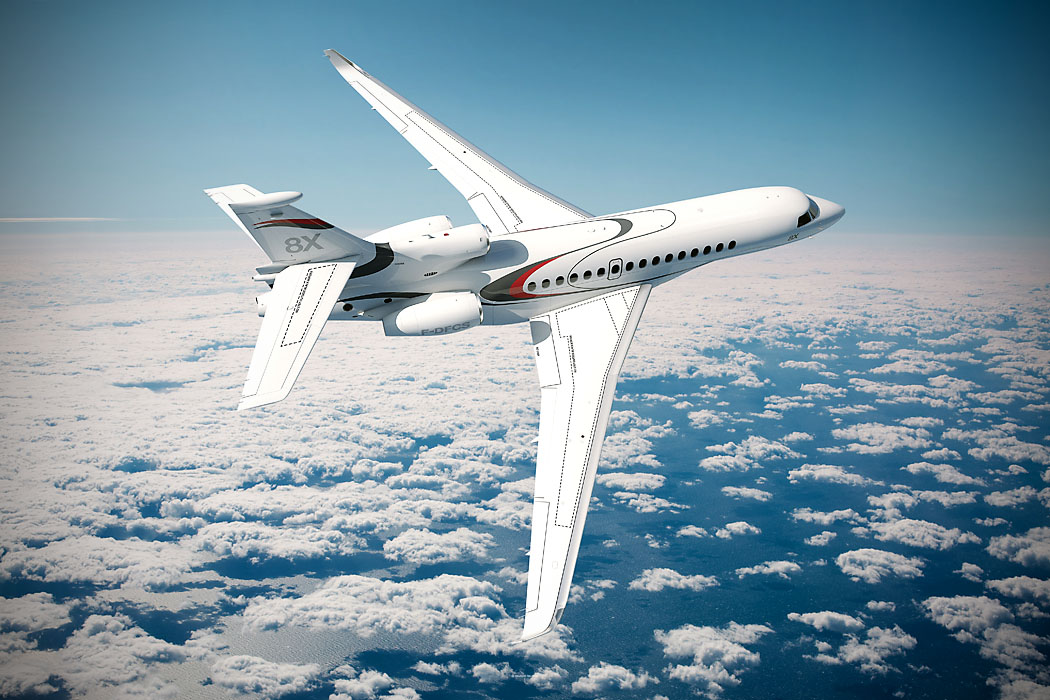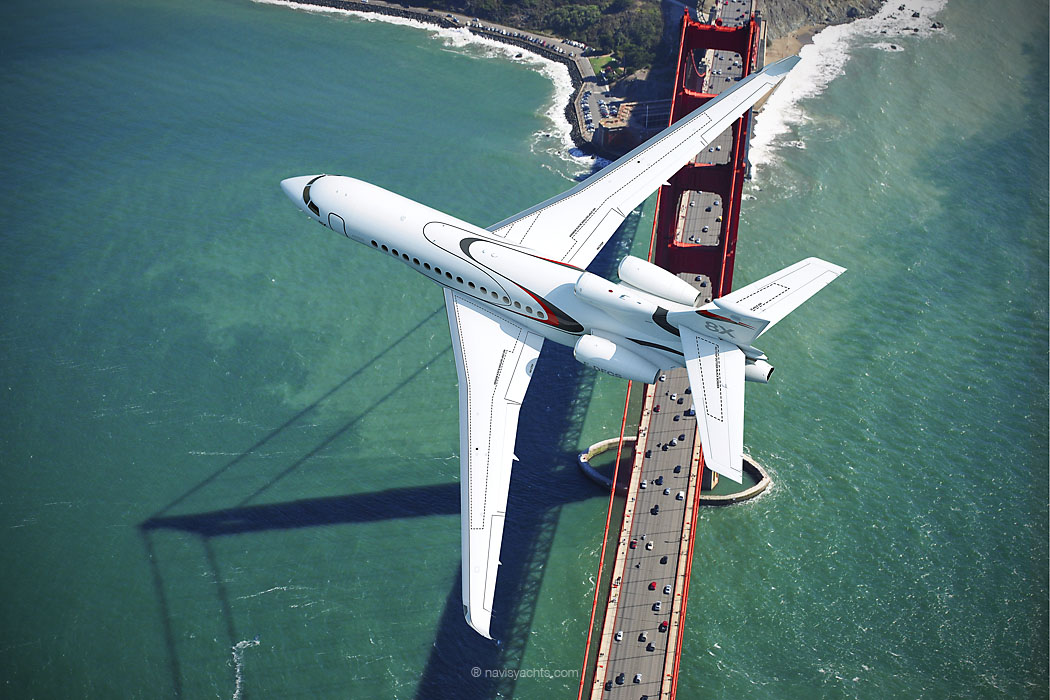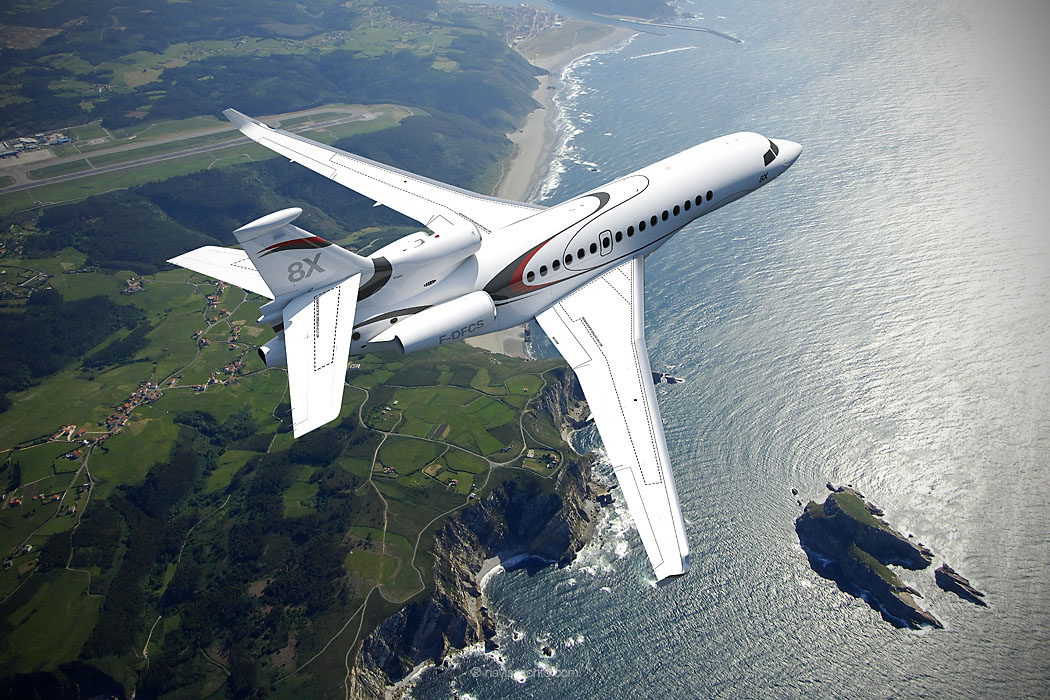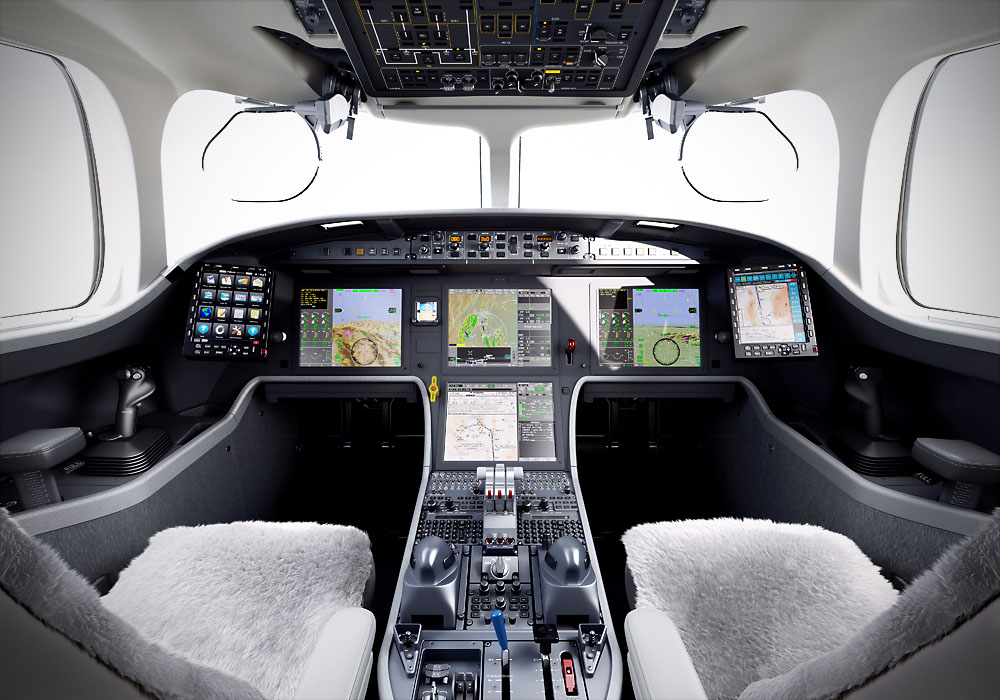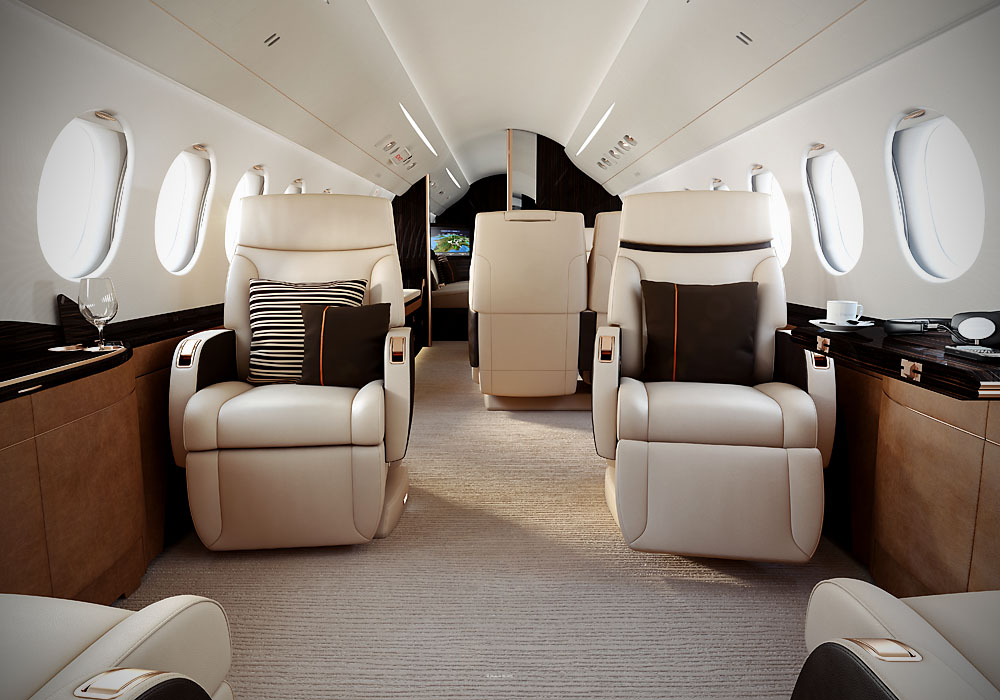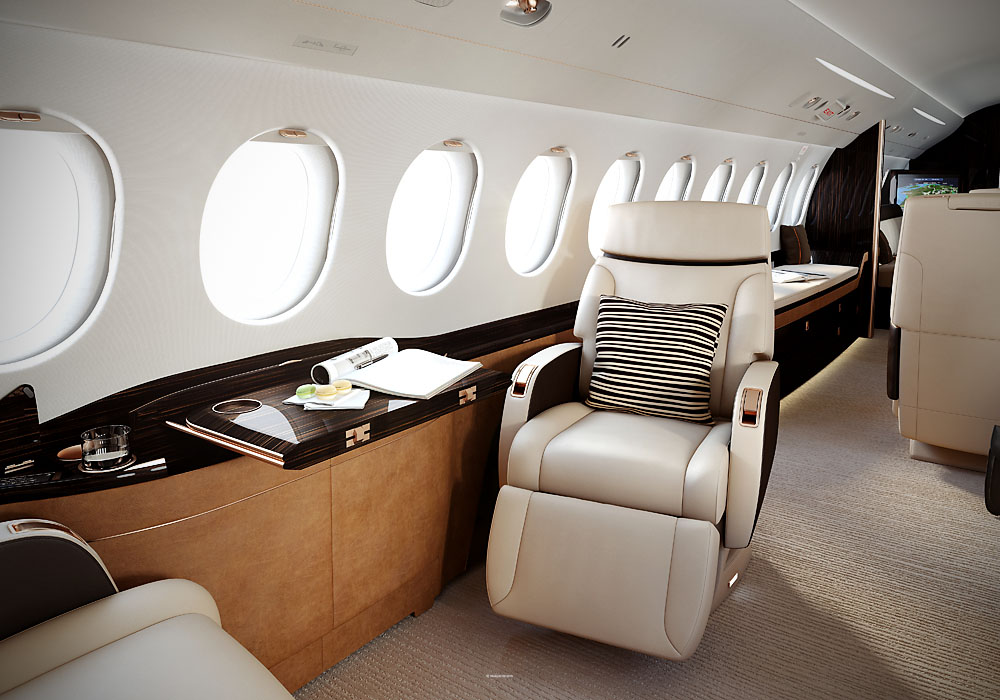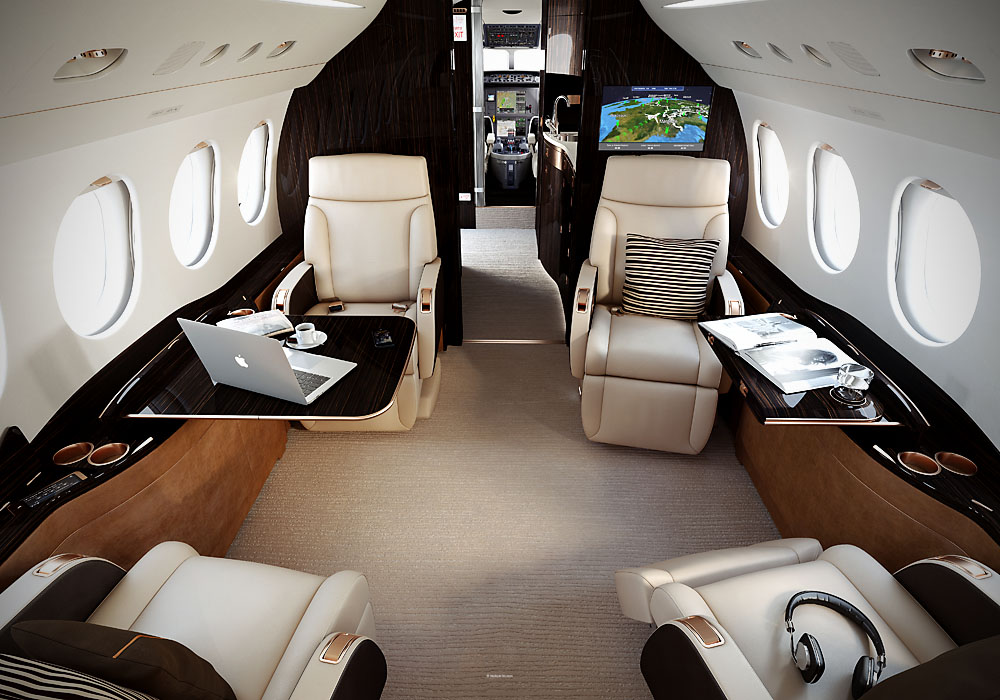 Photos: Dassault Systèmes Media | Words: K.L. Turner