The strategy of building a sailing yacht that wins races is simple. It must be faster than the competition. The task of ensuring the win, however, is a bit more complicated. When a racing yacht shaves two days off of a Transatlantic West to East record, as Mari Cha IV did in 2003, that is a strategy worth studying.
Born of a one-sentence brief requested by owner Bob Miller, Mari Cha IV's design team received a clear directive: create the fastest monohull in the world. When the experienced and capable team composed of naval architects and designers Philippe Briand, Clay Oliver, and Greg Elliott accepted Miller's challenge, they set out to make history. Miller simply wanted to regain a record Transatlantic title. No one, it turns out, would be disappointed.
With highly confidential inquiries to suppliers, the team approached spar makers, sailmakers, designers and sailing experts essential to their task. Beginning to wonder about the directive, they sought clarification, asking Miller what, exactly, this project was expected to be fastest at doing. Miller's reply was, again, very simple. Everything.
And so it goes. Eighteen months of testing and design initiated in 1999 yielded a pioneering concept. Mari Cha IV's 42-meter hull would be constructed of carbon fiber, in a shape that minimized draft and maximized beam to decrease friction while slipping through the water. Her broad beam and very pointy "pointy-end" were just the beginning of the exquisite yacht about to unfold.
Testing and research directed that Mari Cha IV would employ a schooner rig, splitting the sail plan to ease the burden of manually powered winches. A requirement of the racing crowns Mari Cha IV was destined to earn, this single requirement would prove imperative. Wind tunnel comparisons with ketch and sloop sail plans set the most manageable and most efficient size of individual sails at 300 square meters. Significantly smaller than that of other sail plans, comparisons eliminated a number of options while highlighting the advantages of a schooner rig, noting its high sail area and low center. Still, Mari Cha IV would carry a massive 1,415 square meters of sail area, 904 of which would be dedicated to upwind sailing.
It was decided that this innovative design would benefit from a combination of both a swing keel and water ballast, putting her at an advantage with optimum heeling angles for varying conditions. Balancing the effects of the two forces, tests aboard Mari Cha IV proved the use of the hydraulically-controlled keel, in sync with the ten-ton water ballast, provided a solid speed advantage. Dumping the water to save weight while canting the 6.5 m swing keel to anywhere between plus-or-minus 40º gave the crew new options to work with.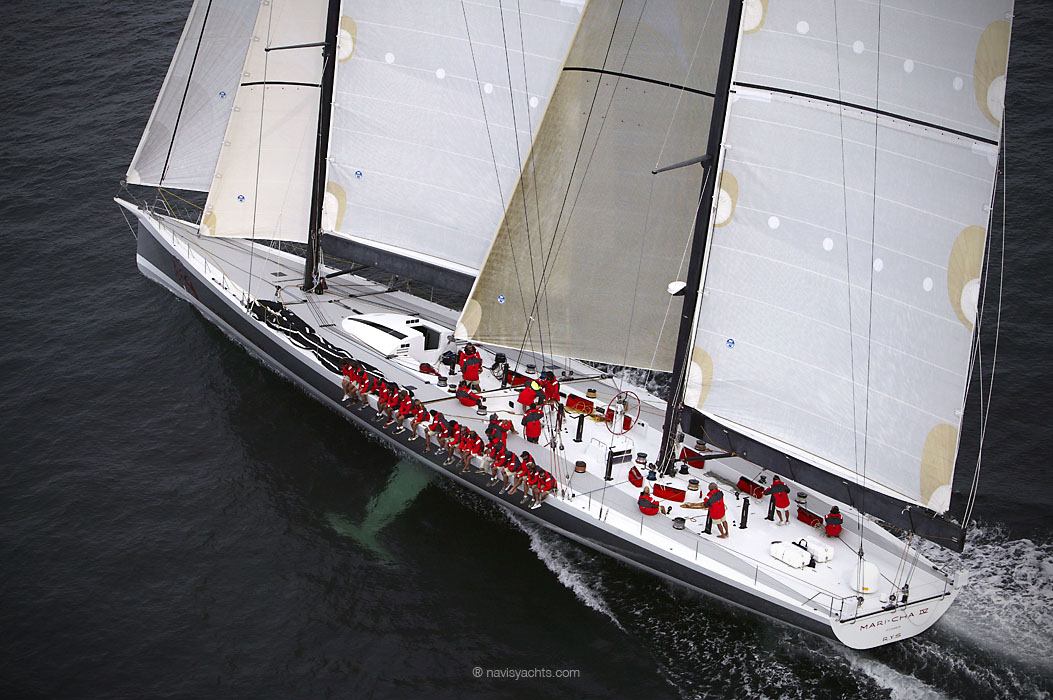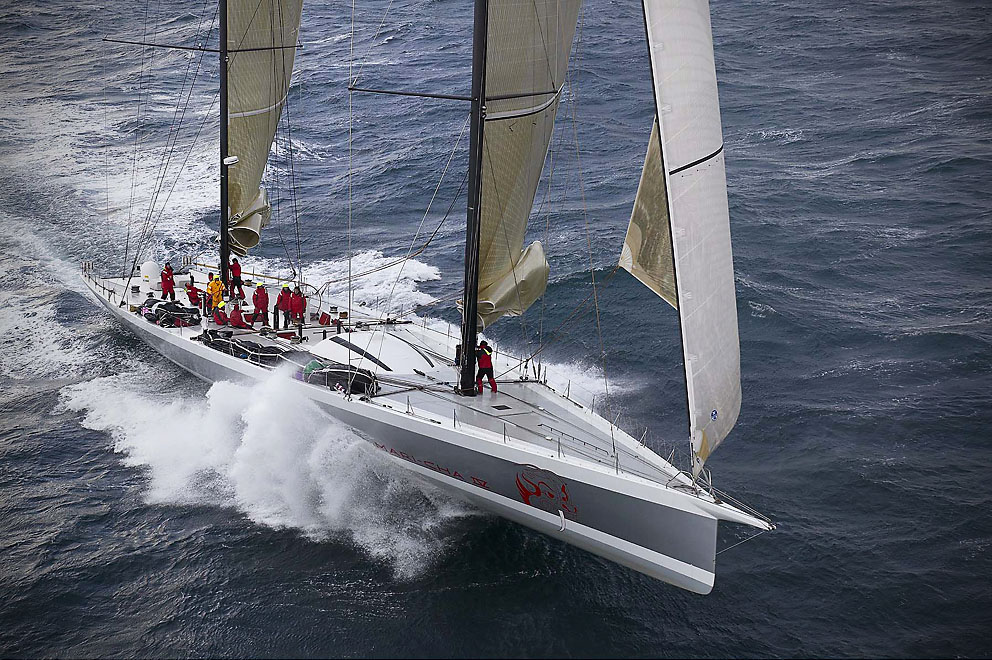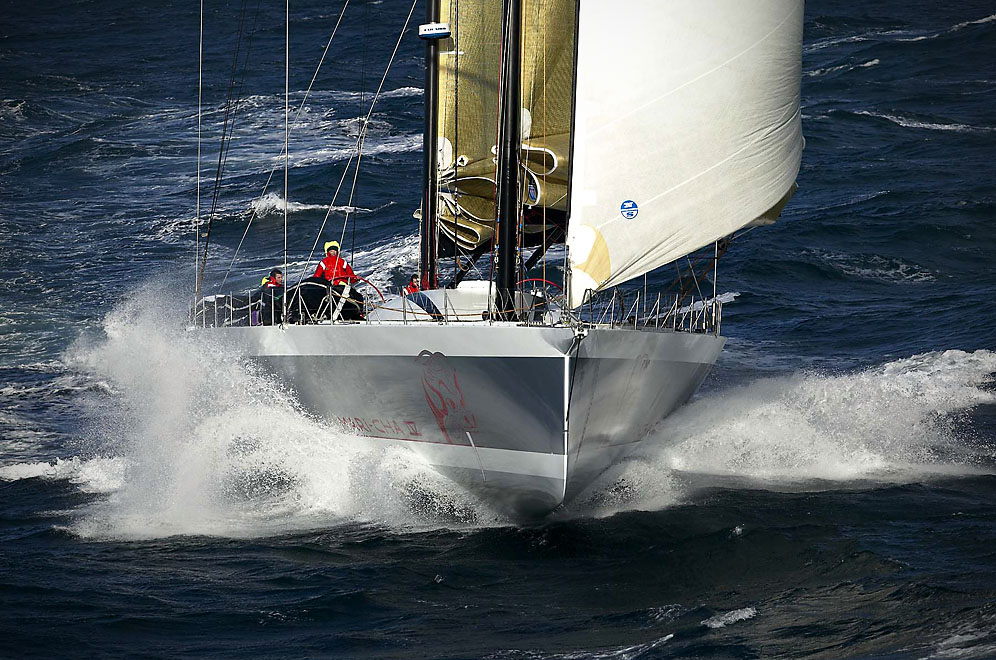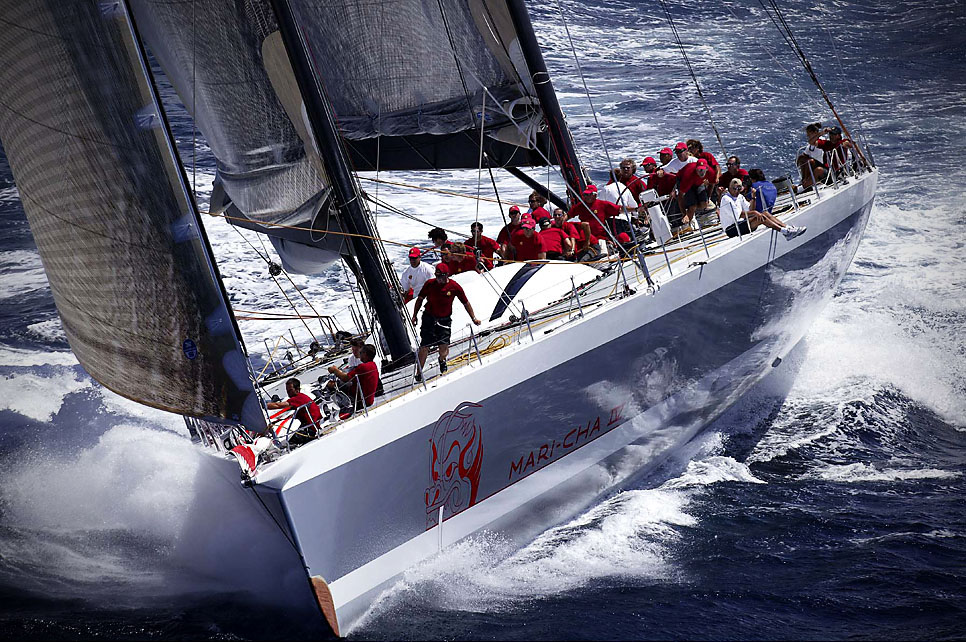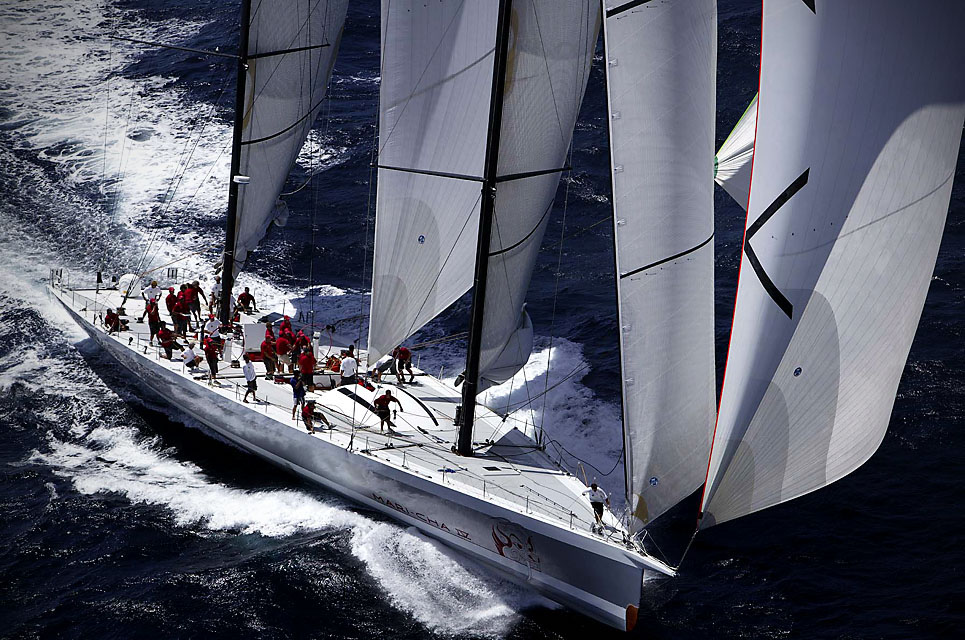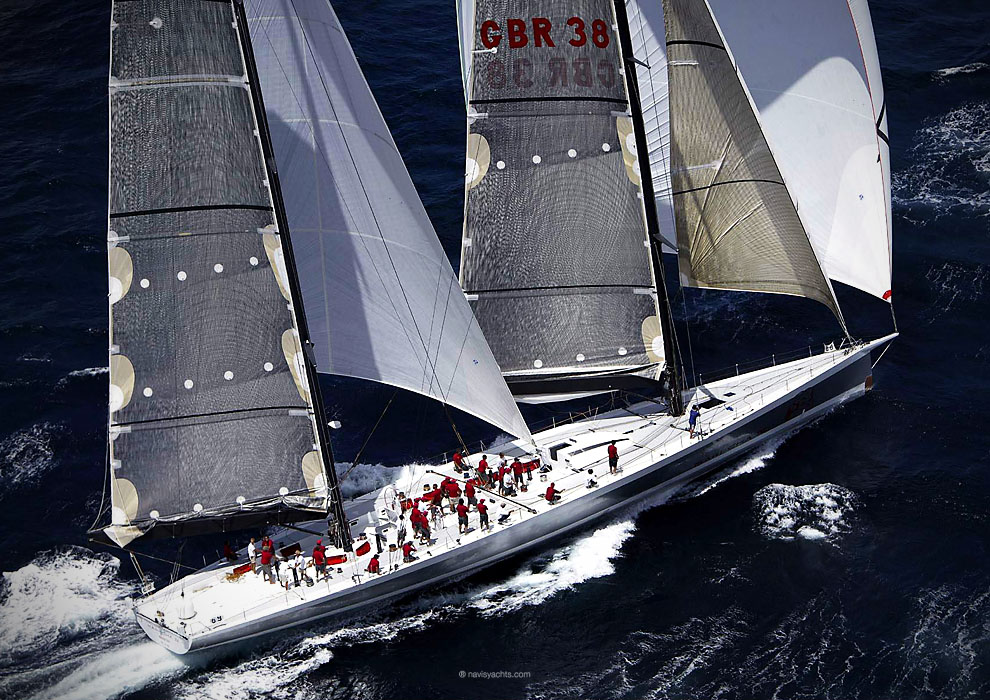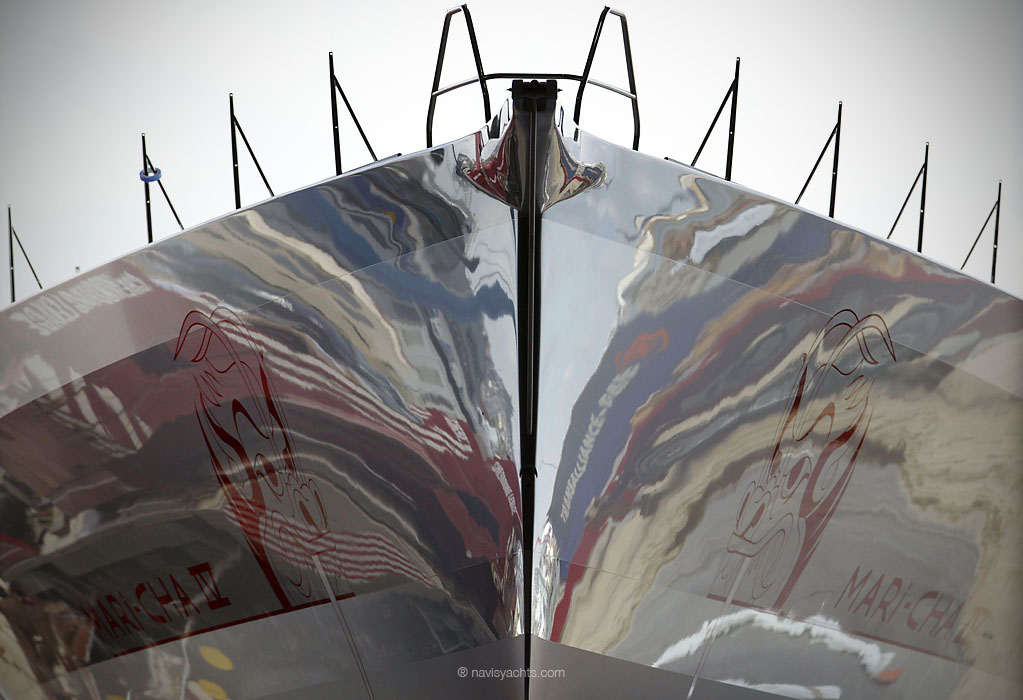 Photos: Thierry Martinez | Words: K.L. Turner, Charles W. Davis Jr.