Benetti dedicates itself to building unique yachts that match each owner's needs. Working with the individual makes it possible for Benetti's team to develop innovative approaches to design and construction. Experienced owners can often push design boundaries, especially when they know what they want, but they don't understand all of the engineering that goes into building their preferences.
Working with VICA's owner gave Benetti several opportunities to expand its horizons. The motor yacht includes some of the builder's most innovative technologies. It also has an aesthetic that blends well with the Mediterranean. No matter where the owner and his guests travel, they will feel at home.
Designed to Enjoy the Sea
VICA's owner has ample sailing experience, so he wanted a motor yacht that opened itself to the Mediterranean Sea's beauty. Benetti included several features to meet the owner's desires. An enormous sun deck offers brilliant views of the surrounding water while also giving guests easy access to a Jacuzzi. The sun deck provides a luncheon table and bar for mid-day refreshments. A similar configuration on the foredeck creates a private area where guests can bask in the sun or enjoy a soak in yet another Jacuzzi. From this vantage point, the owner and his guests can survey the sea in comfort.
The interior features several large, open spaces that are perfect for socializing. The main salon has floor-to-ceiling windows that blend interior and exterior spaces. This area offers a sublime view while protecting guests from weather and excess sunlight. Beautiful cherrywood with rosewood trim complements a view of the sea's blue water and the land's lush foliage. It's a remarkable place to stand and take in the scenery.
Those who prefer a more intimate, private space can visit an American-style corner bar. This smaller area includes a grand piano, lounge chairs, coffee tables, and a large plasma TV screen. Those who wish can even enjoy a few rounds of karaoke.
A Quiet, Unshakable Experience
Experienced luxury travelers have likely encountered yachts with large motors that create disturbing vibrations. These vibrations can interrupt any pleasant experience. Far too many travelers have woken in the middle of the night as the engines prepare to take them to their next destination.
Benetti has significantly reduced motor vibrations and noises that can disturb guests. The company has gotten terrific results by using a special elastic link that connects the engines and propeller shafts. The elastic connection absorbs most of the vibrations so they do not flow through the yacht's structure.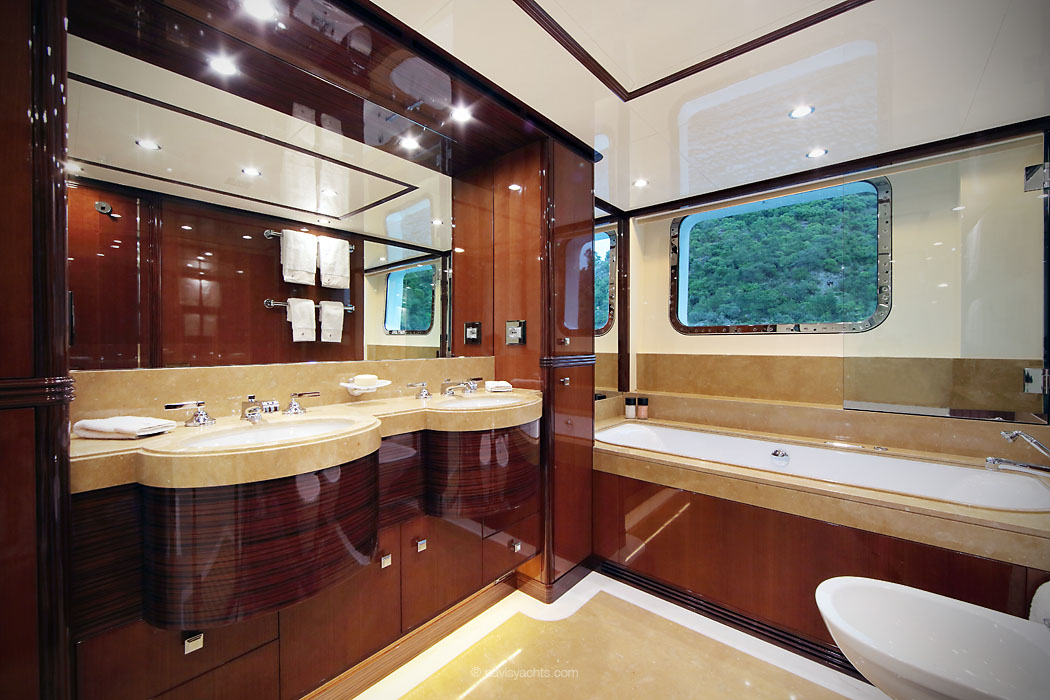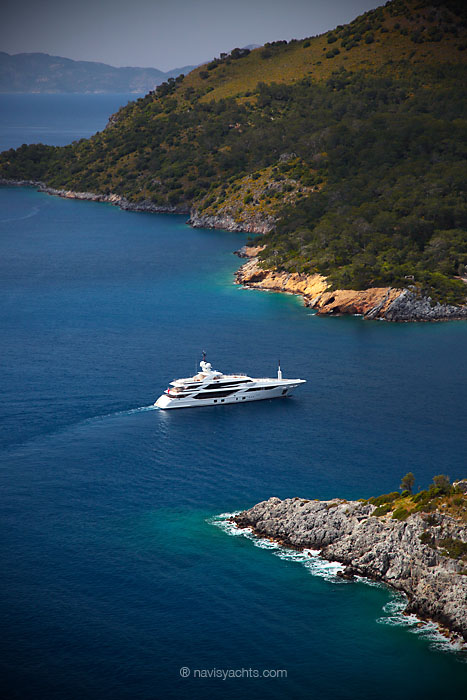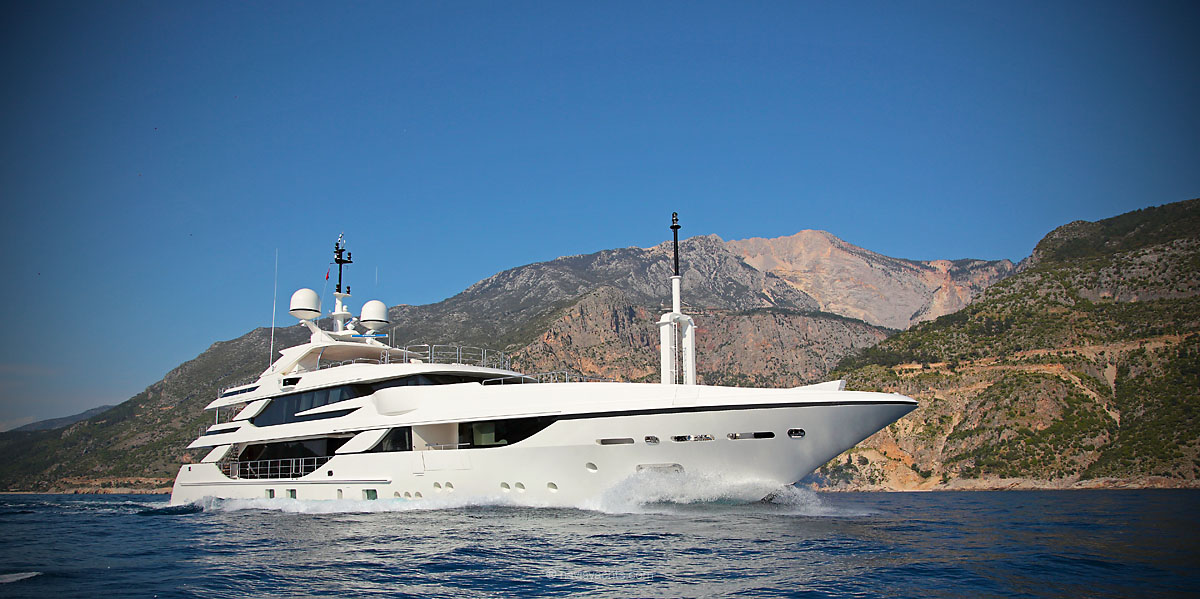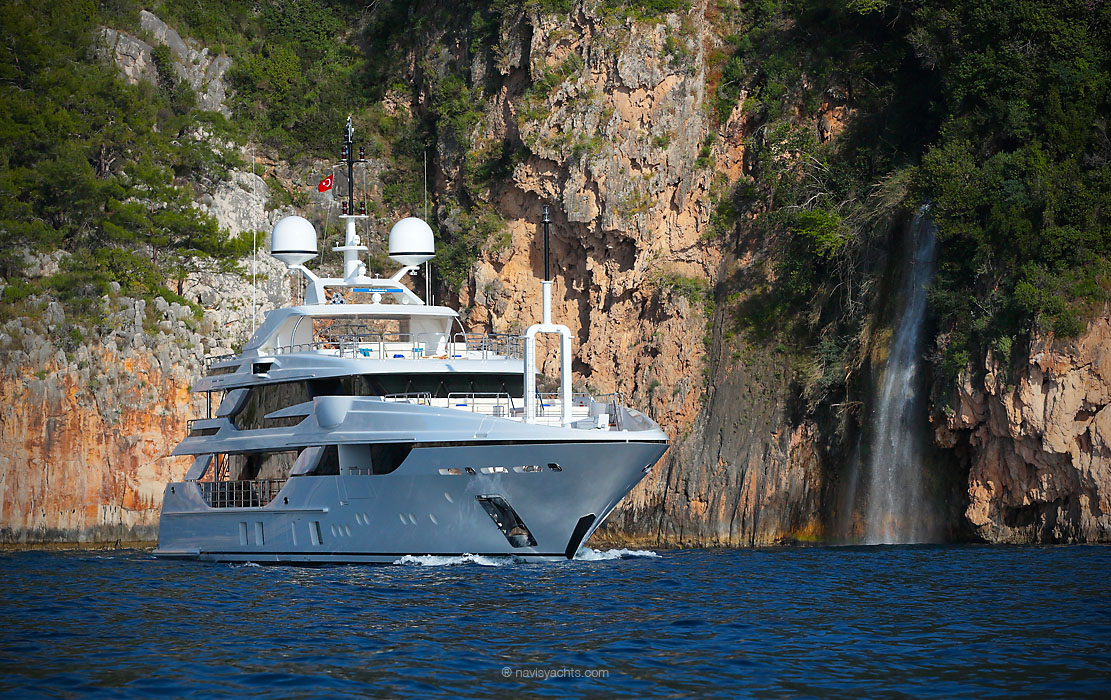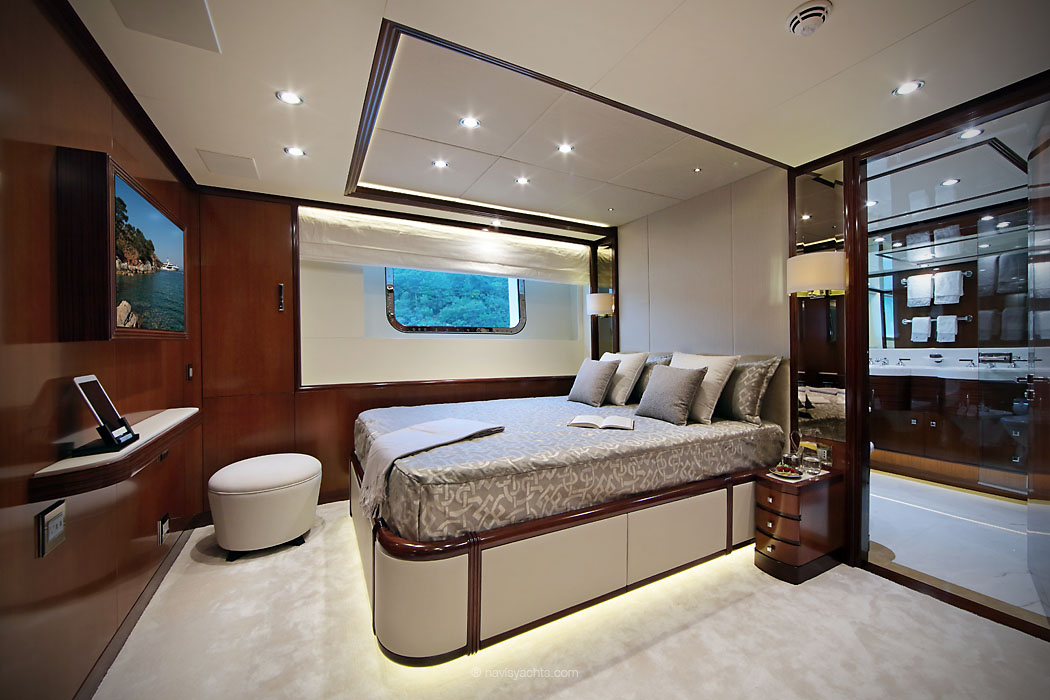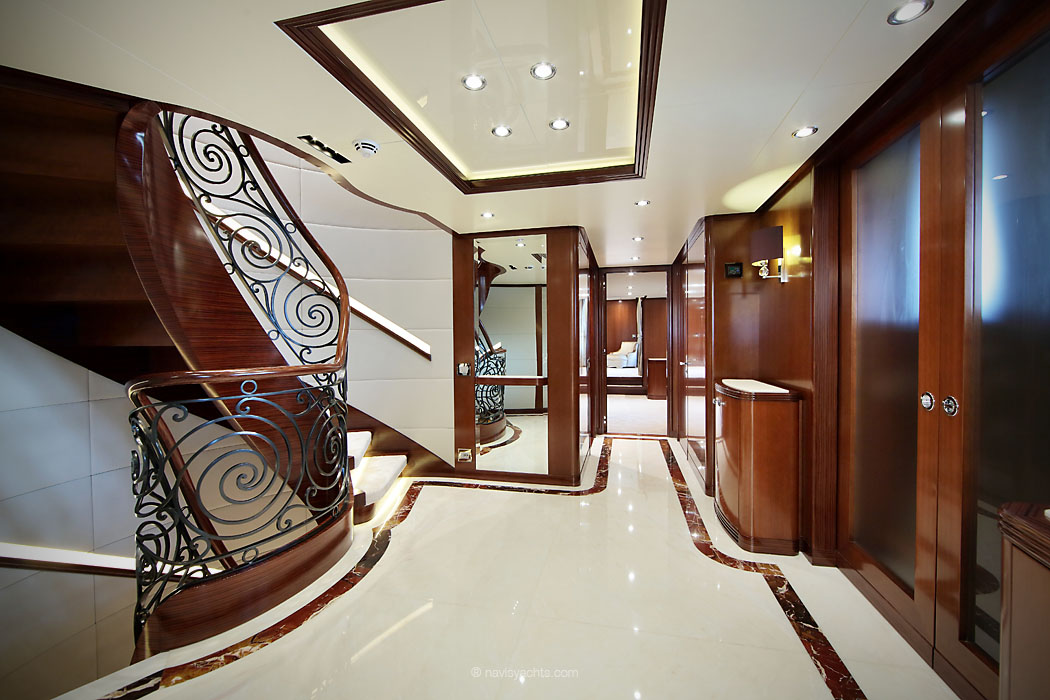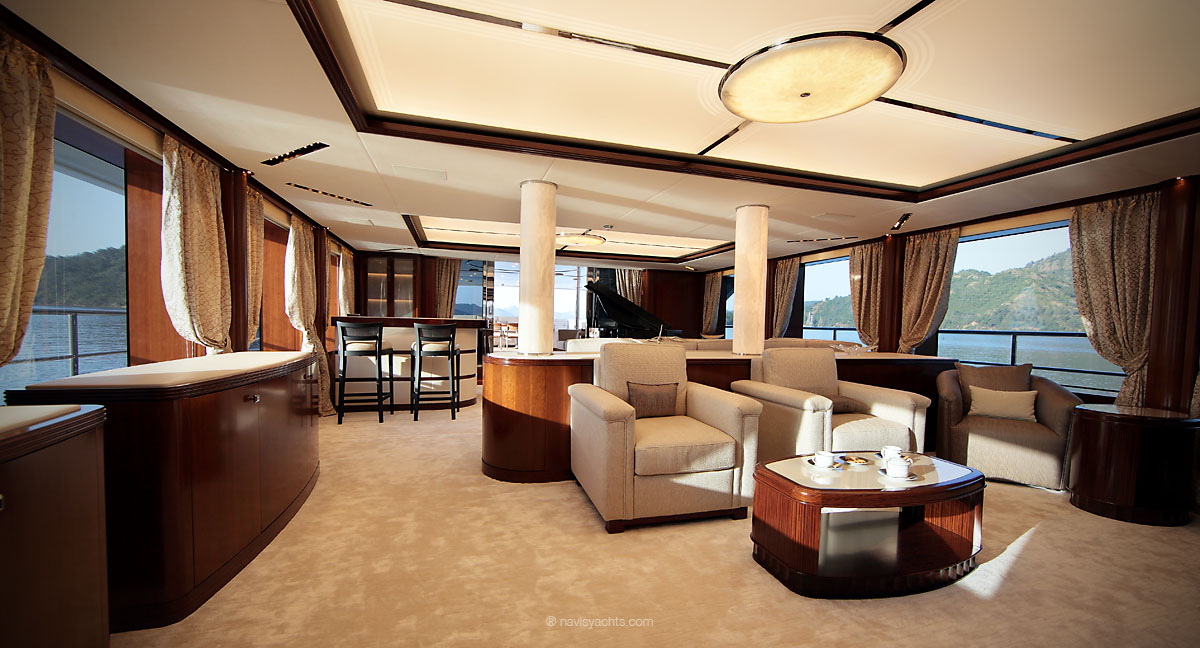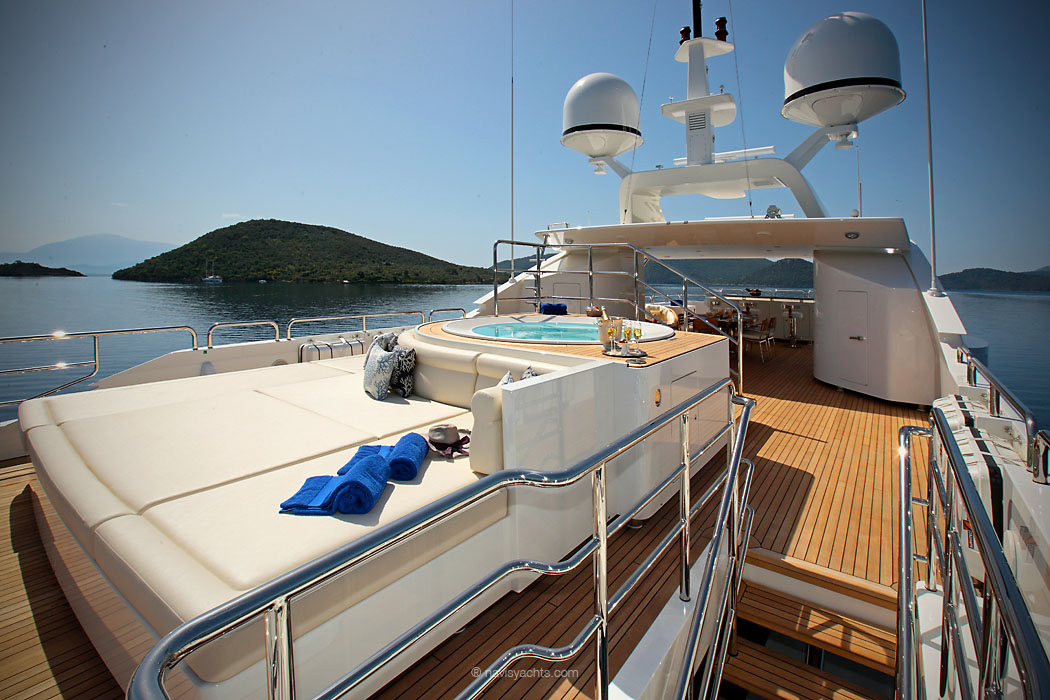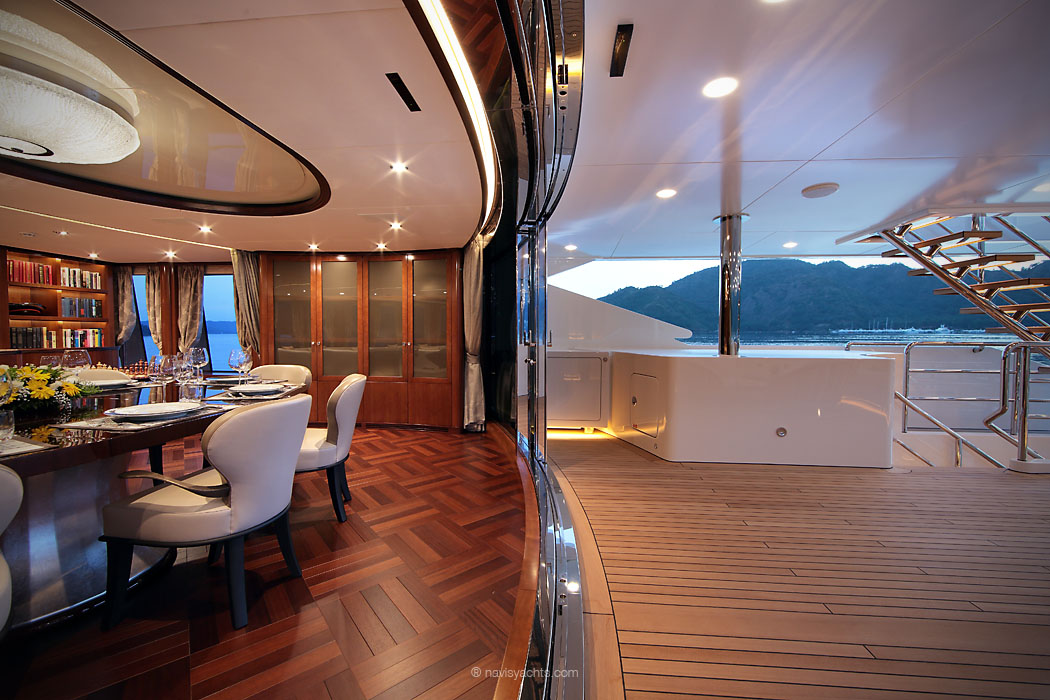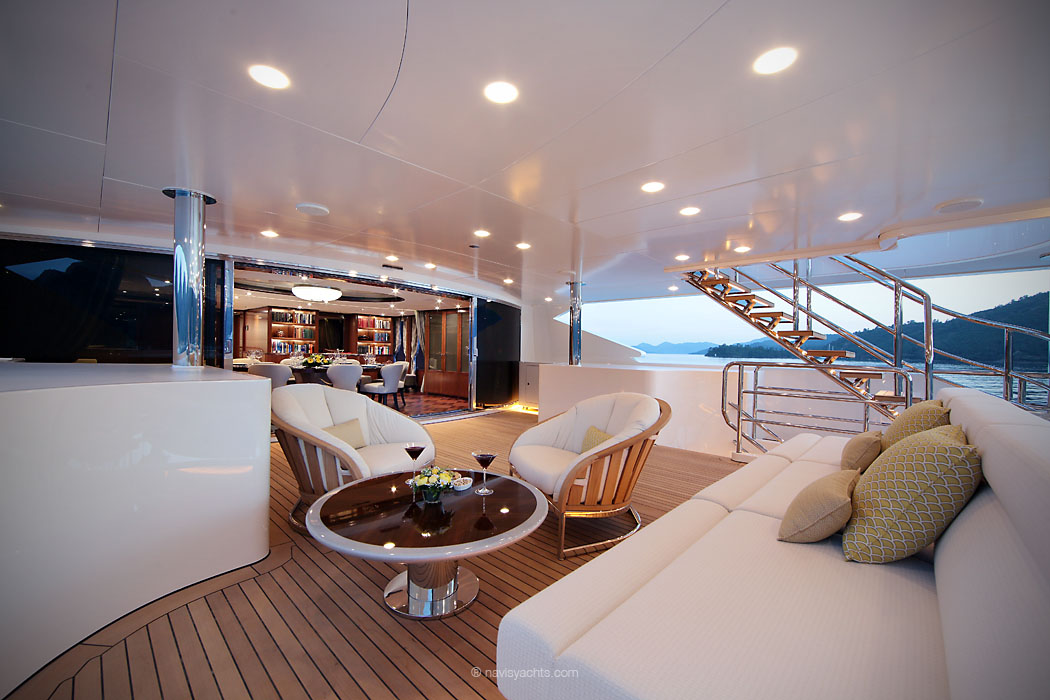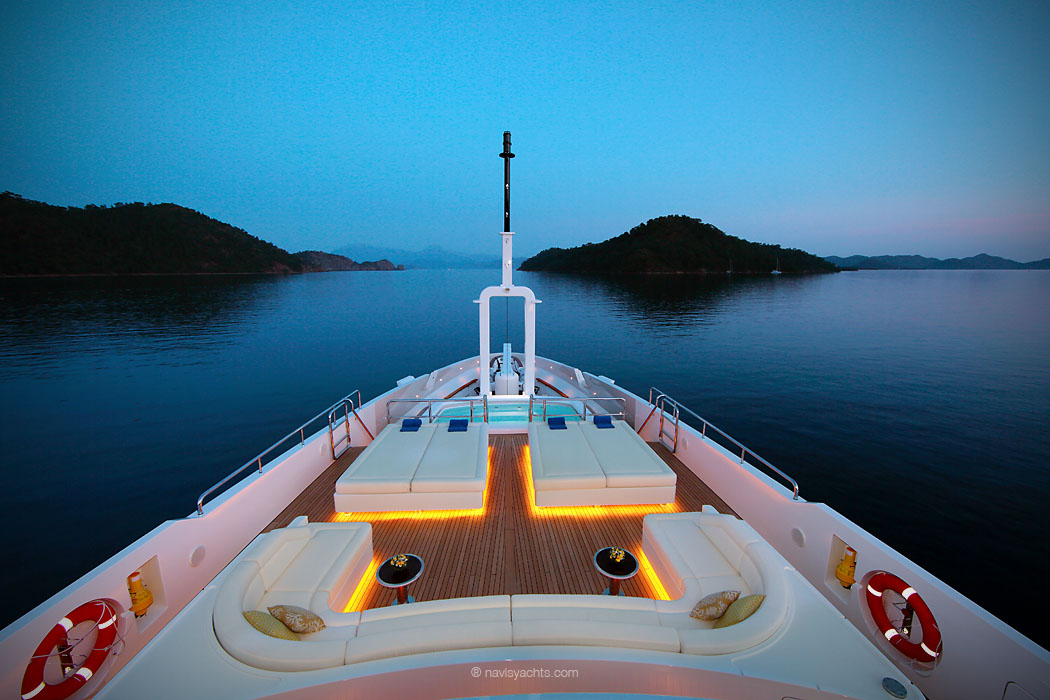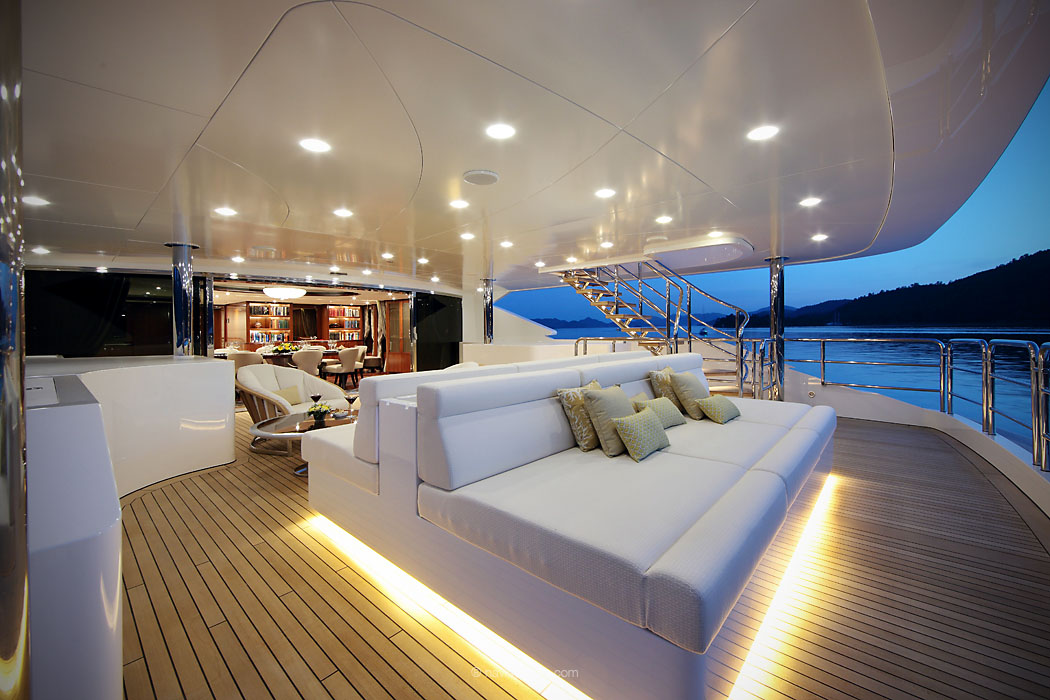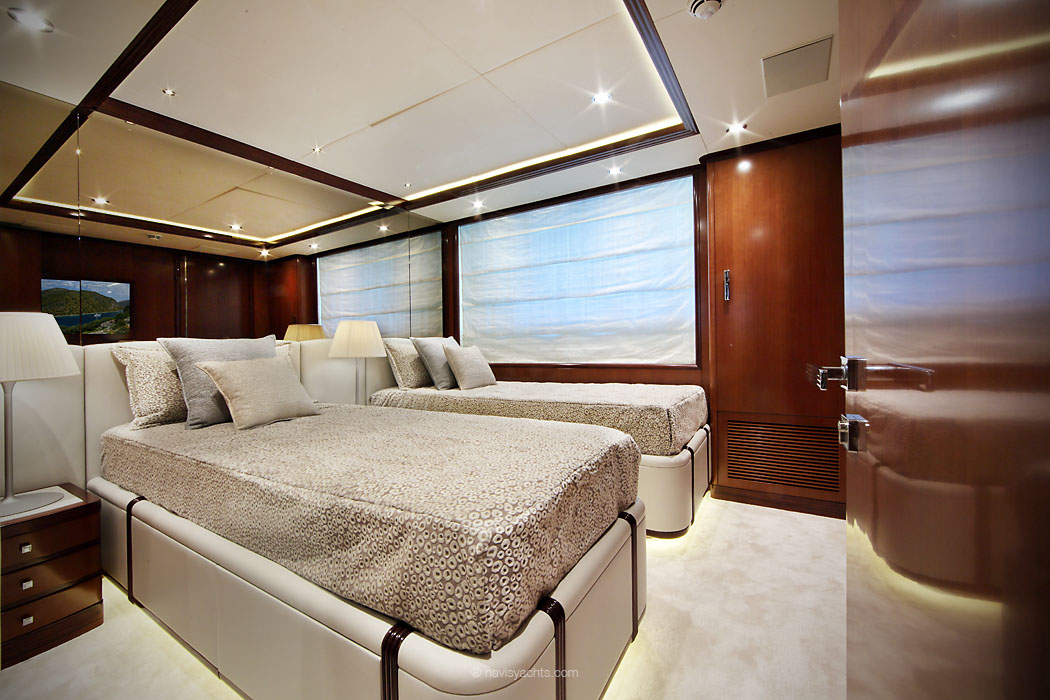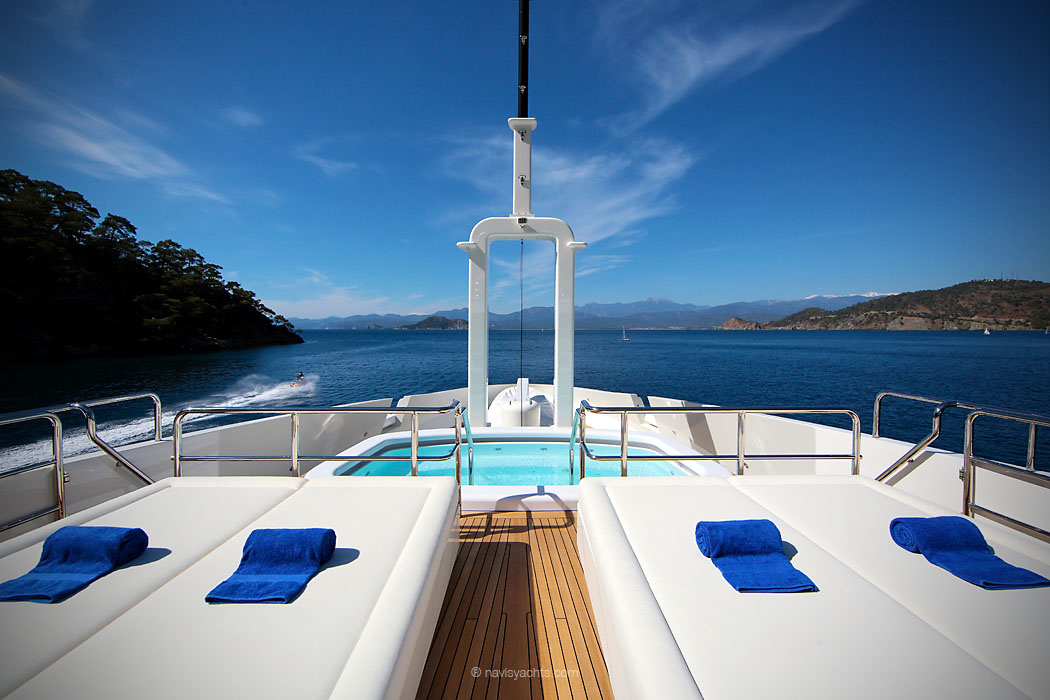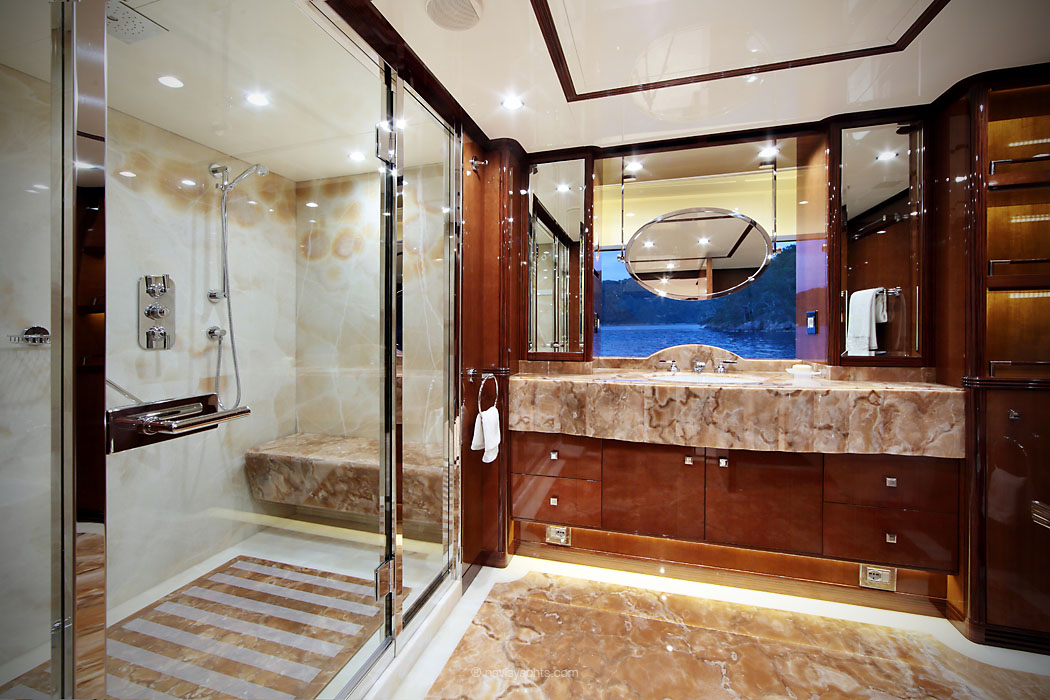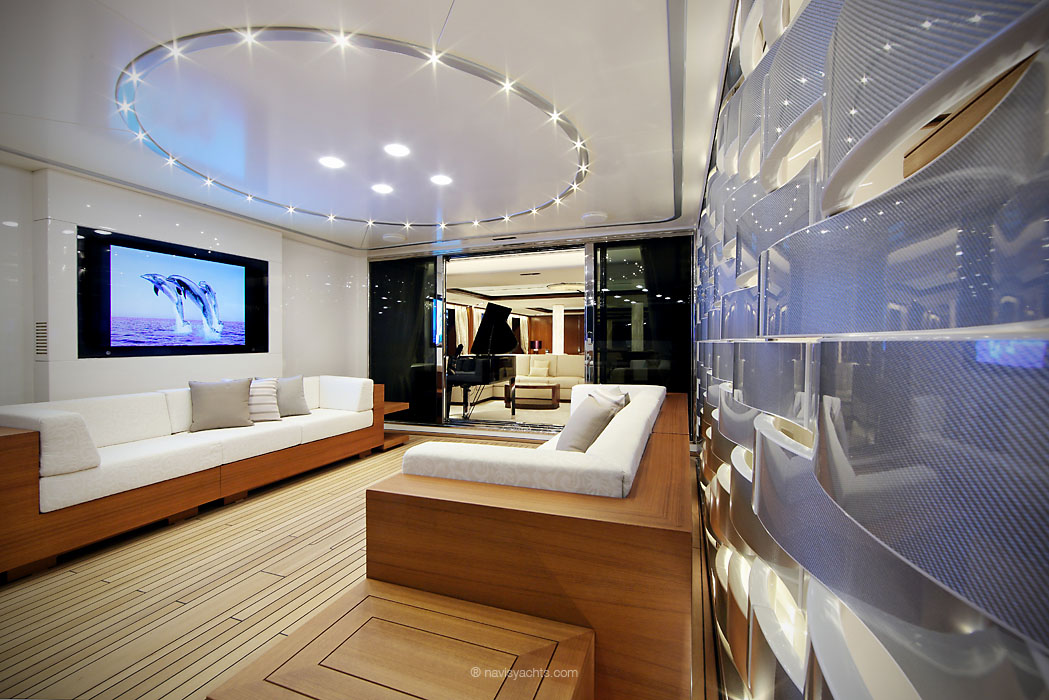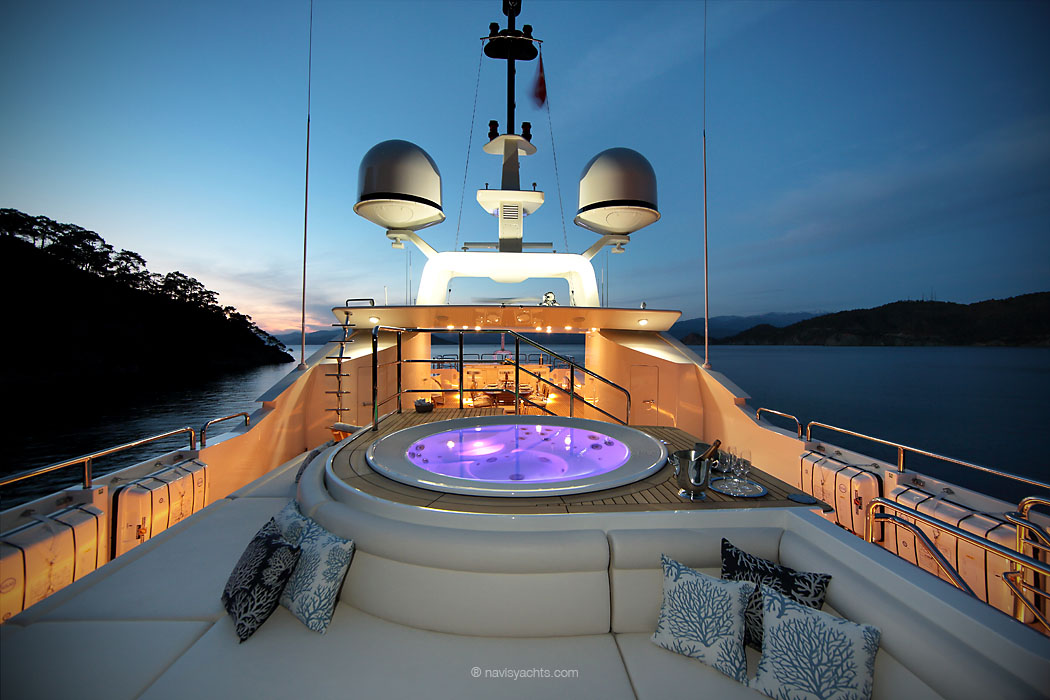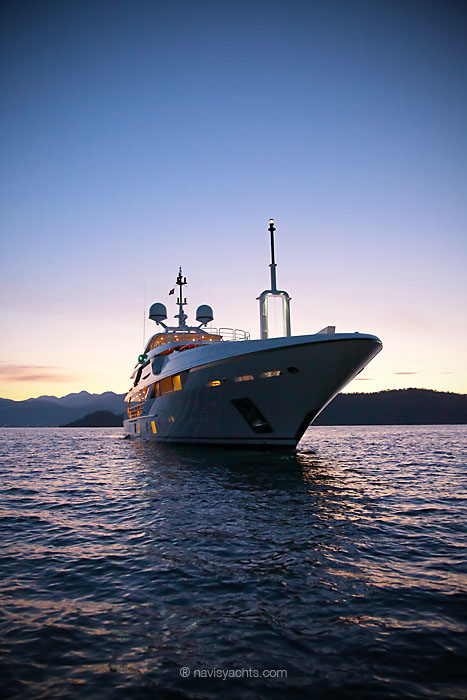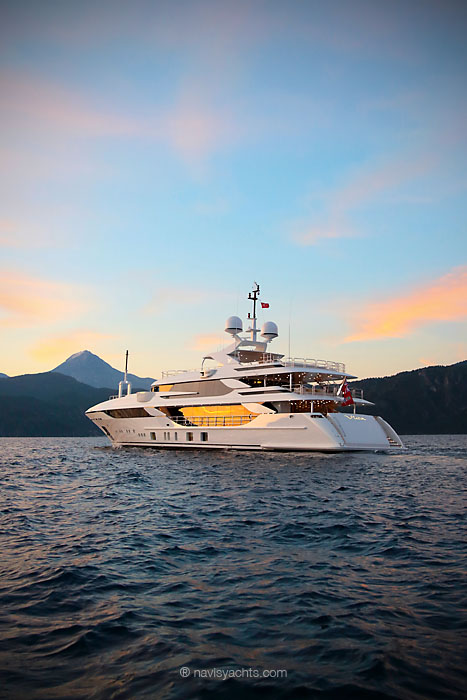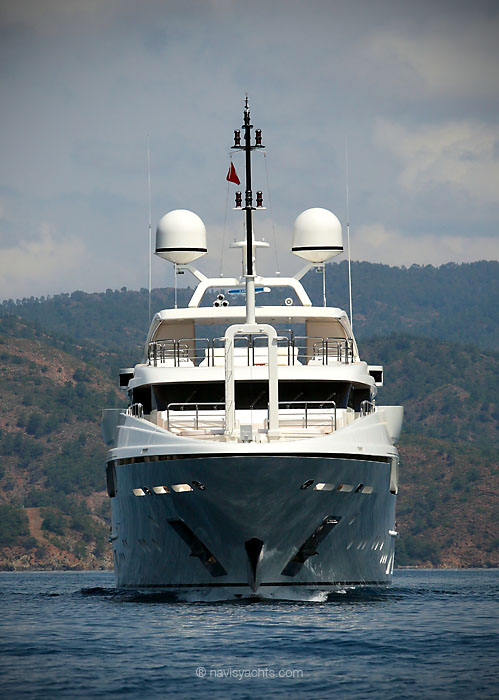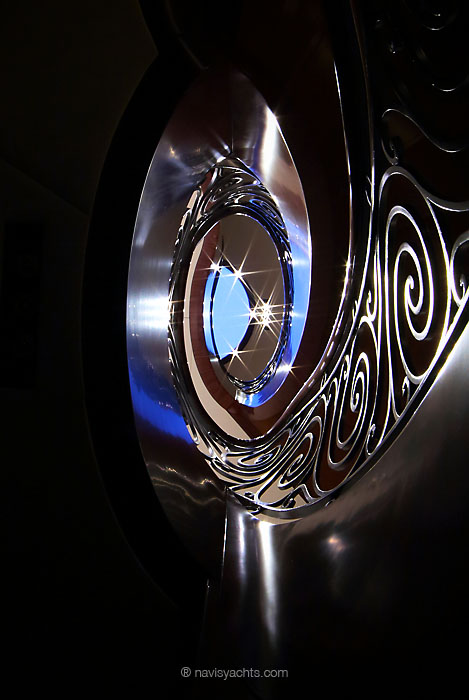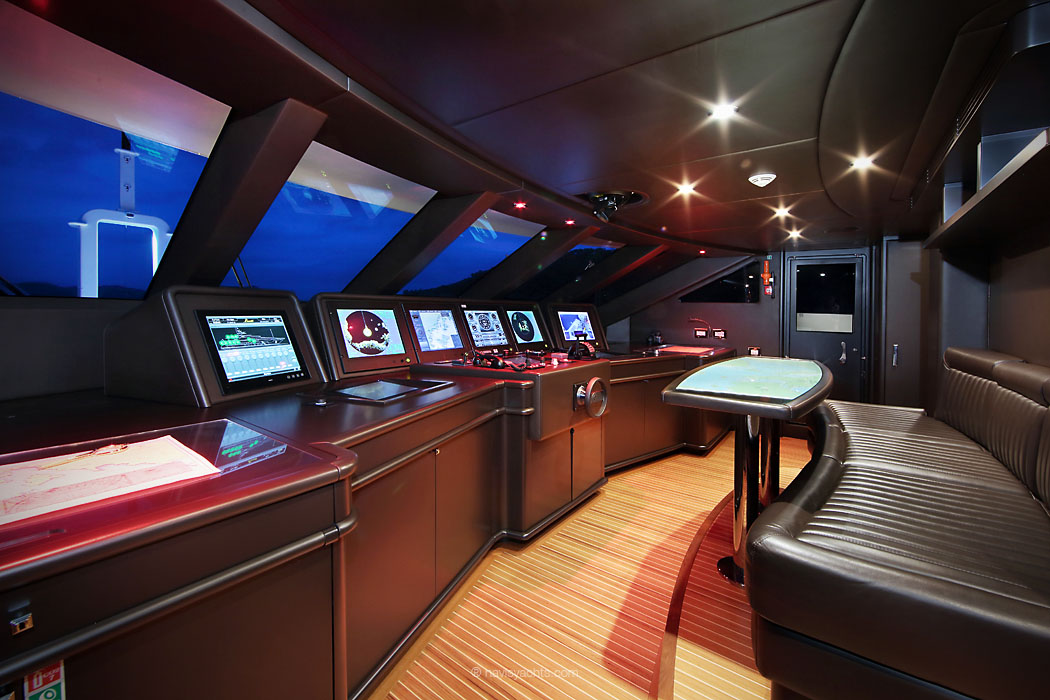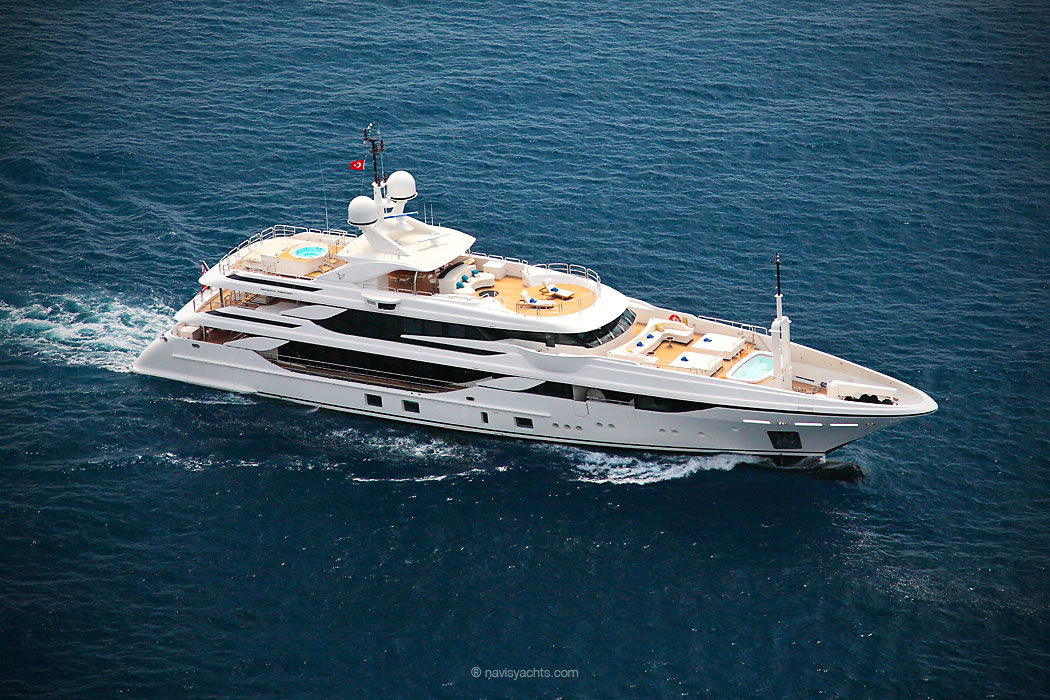 Photos: Thierry Ameller - Words: Matt Thompson