Similar to the lush island so romantically immortalized in song, Kokomo under sail is a vision worthy of dreams. A clean, contemporary silhouette, designed by Ed Dubois Naval Architecture and built by Alloy Yachts, Kokomo's gloss black hull, stark white superstructure, and transom trimmed in gleaming silver present a sleek, sophisticated build. An interior profile that boasts a casual, comfortable style meshes well with a life on the water that is both relaxing and elegant.
At 58 m/191.6 ft, Kokomo is the newest of three builds by Alloy for the same owner. Like an exquisite wine, Kokomo's vertical tasting, offered an exceptional opportunity to perfect the details, maintaining the best, and refining various elements for improved seakeeping, performance, and overall enjoyment. This handsome, high-performance, fast sailing sloop exceeded the owner's challenging brief, requesting that the design break new ground in three areas: performance, comfort, and style.
Continually turning heads with an impressive total of more than 3832 square meters of sail, Kokomo uses each one to great advantage, managing incredible stability when running full sail, and delivering on the promise of improved performance. The gennaker alone measures 2300 square meters. The 846-square-meter mainsail batten car system, designed by Doyle, helps to transfer some of the high batten load to the mast. As testament to the structural hull design and exceptionally high engineering standards, Kokomo manages the sail load assissted by an ingenious keel. A 130-ton bulb moves from positions less than 4.8 meters to more than 8.1 meters on a sleek, 30-ton fin tower in under five minutes, as this exquisite craft effortlessly skims along upon the sea.
Able to withstand impact, and ready to raise or lower upon command even while underway, the Dubois keel design maintains sailing composure whether handling righting moments or surviving collision force. Designed to endure impacts at speed as well as perform beautifully under high stress conditions, Kokomo sets new standards for velocity made good to windward. Hydraulics sense the rudder load, providing important feedback to the helmsmen while contributing to the joy of sailing such a thoughtfully designed and technically advanced yacht.
Matching Kokomo's rig to her considerable capabilities required scaling up the winches and sheets along with any assisting hardware. Rising to 74 meters above the waterline, Kokomo's mast provides, in addition to two camera stations with 360º views, the perfect options and sail dimensions for a high performance yacht sailing at optimum speed. For a quick personal review, the crow's lift powers the curious to 30 meter heights. Considered the largest rig able to make a Panama Canal passage, Kokomo responds joyfully to the prospect of sailing under one of the capes to move from ocean to ocean with a combination of speed, design, technology, and sail plan that take it all in stride.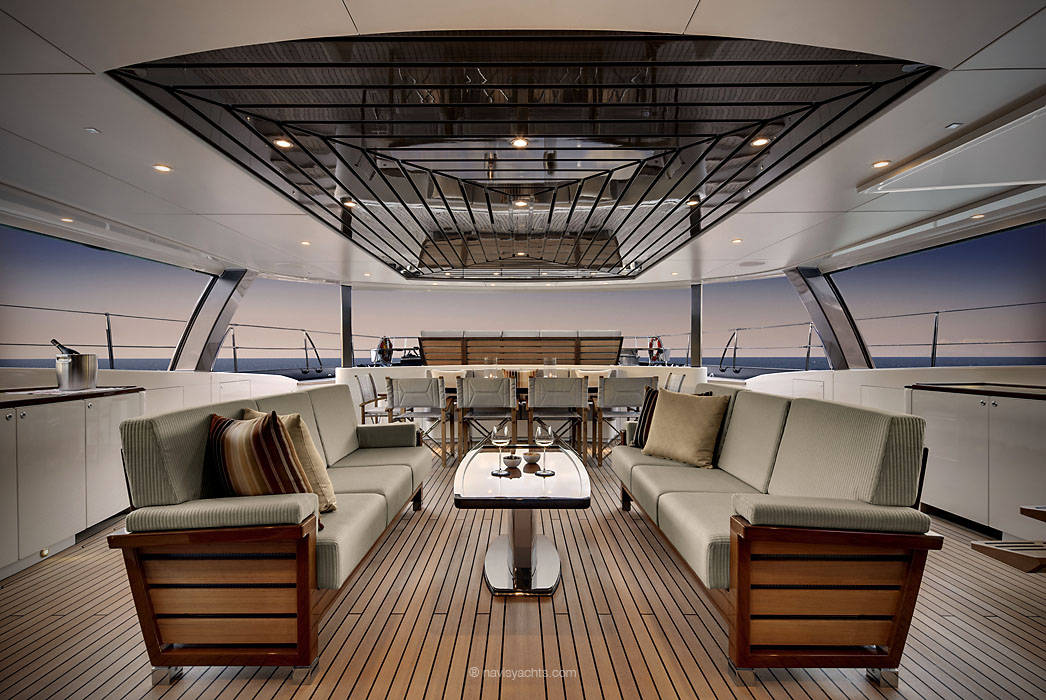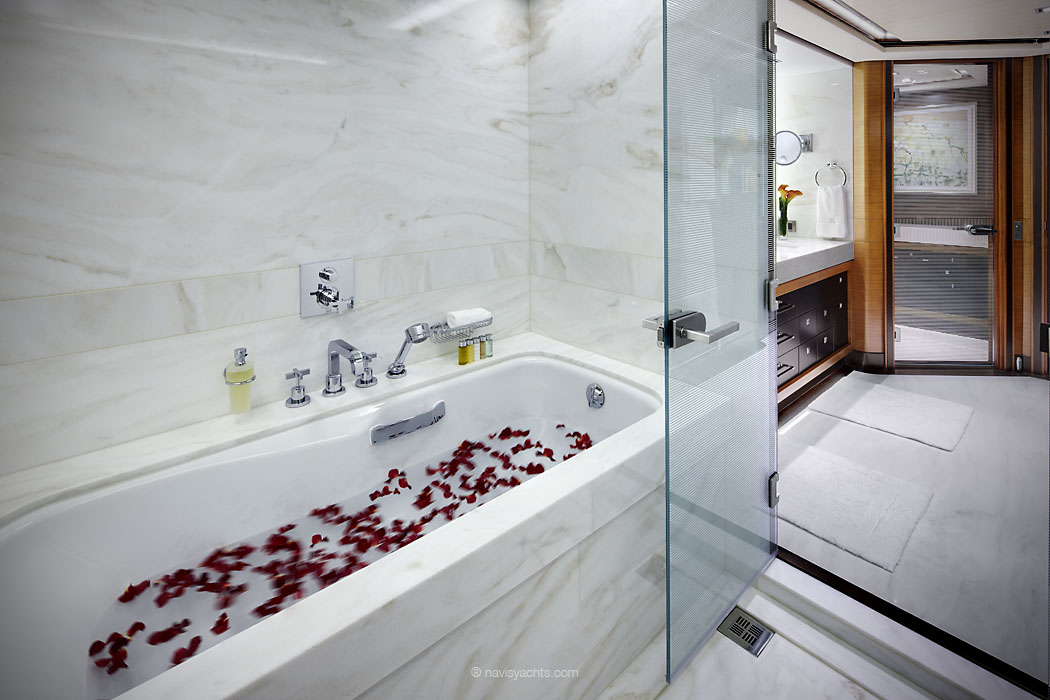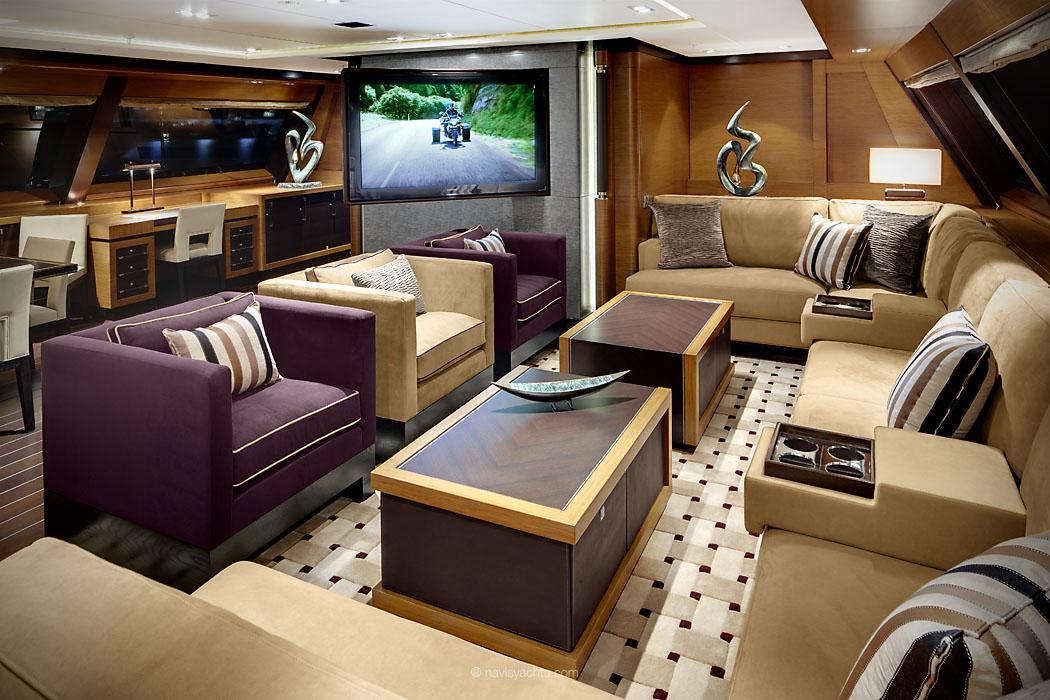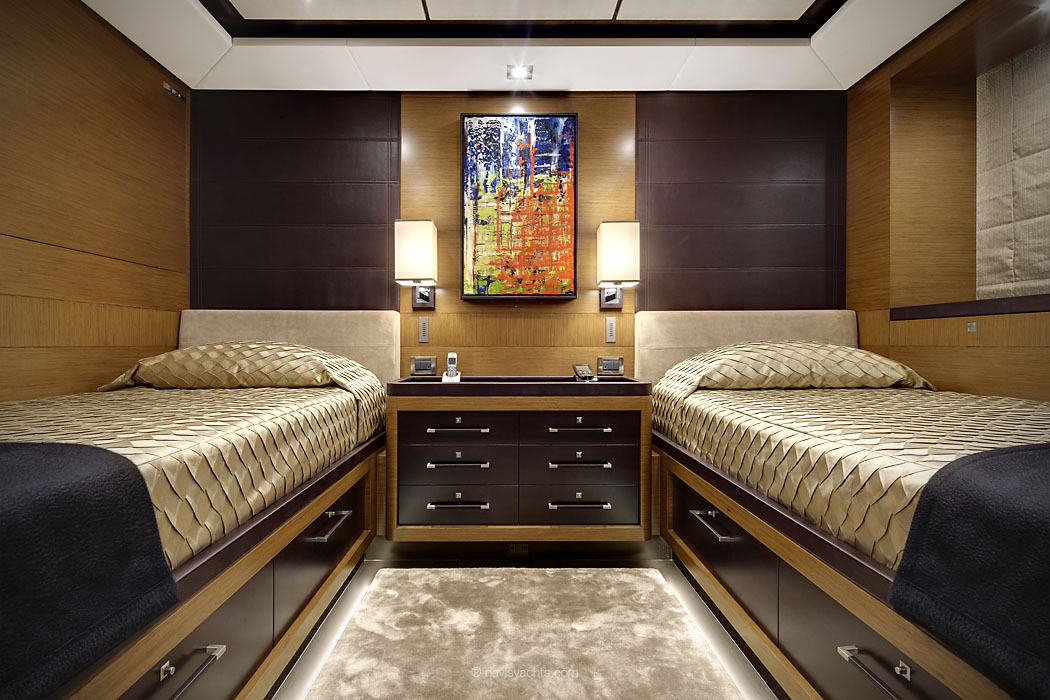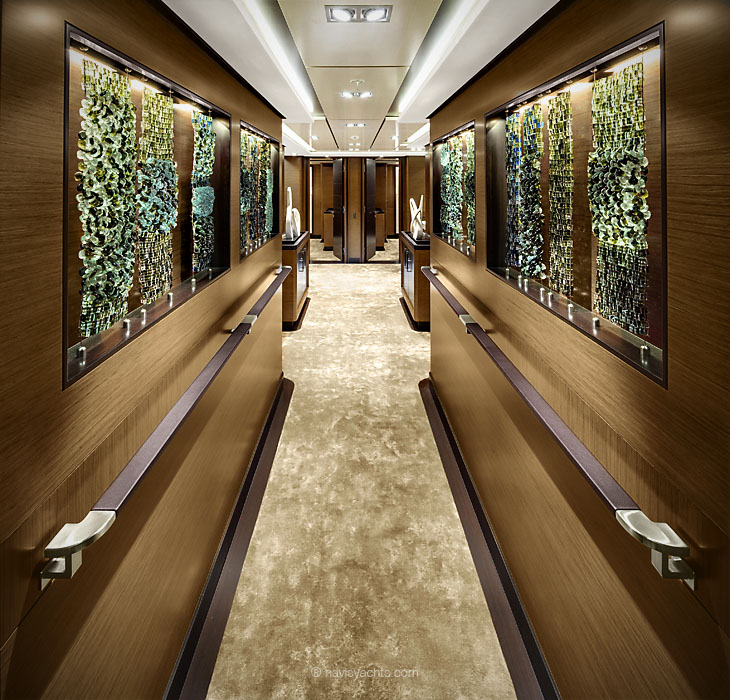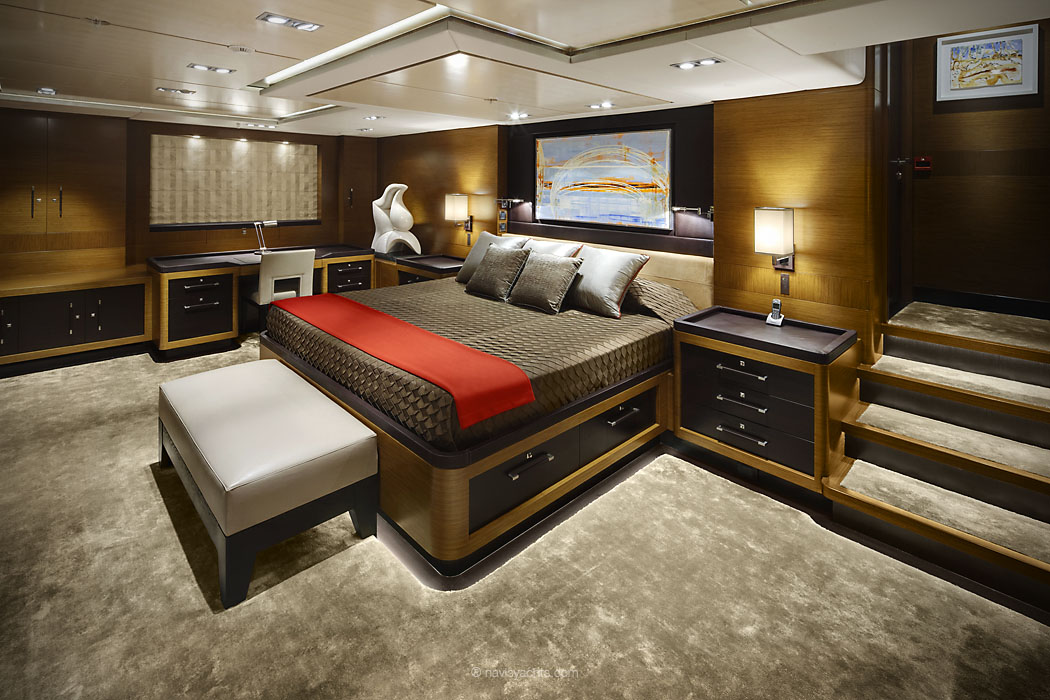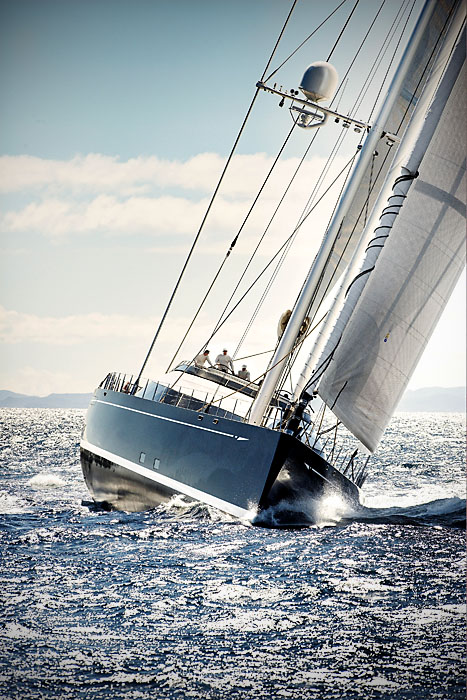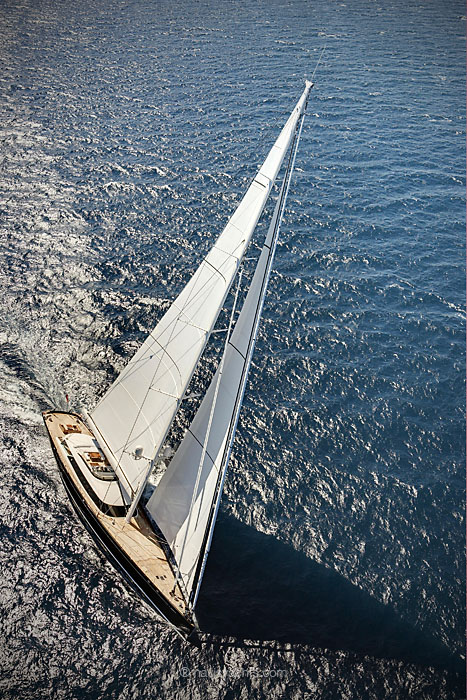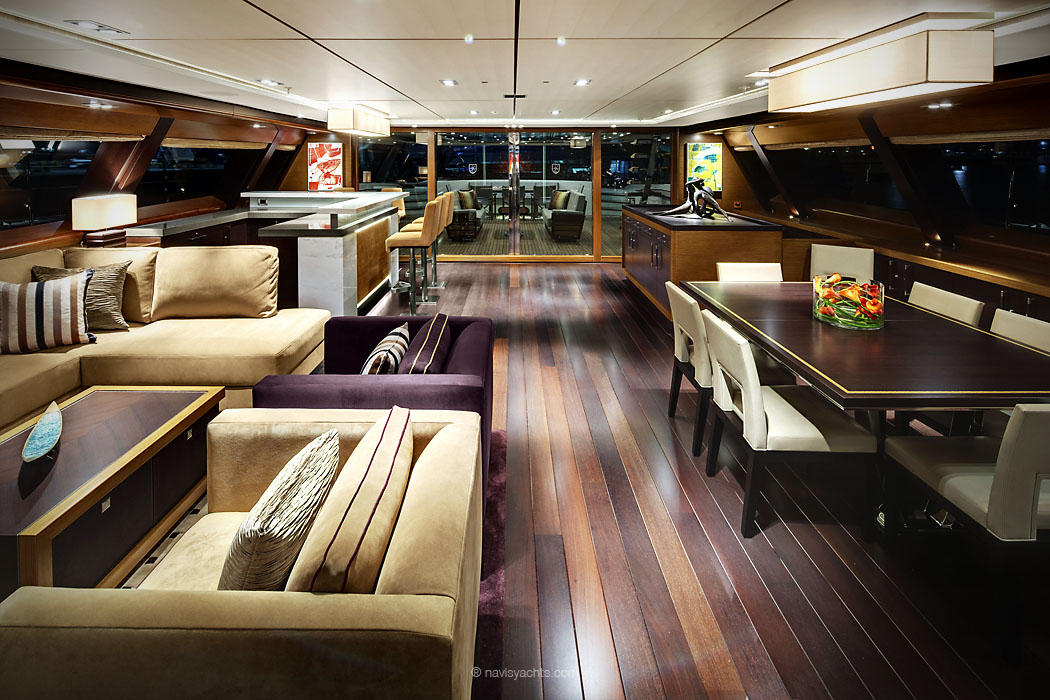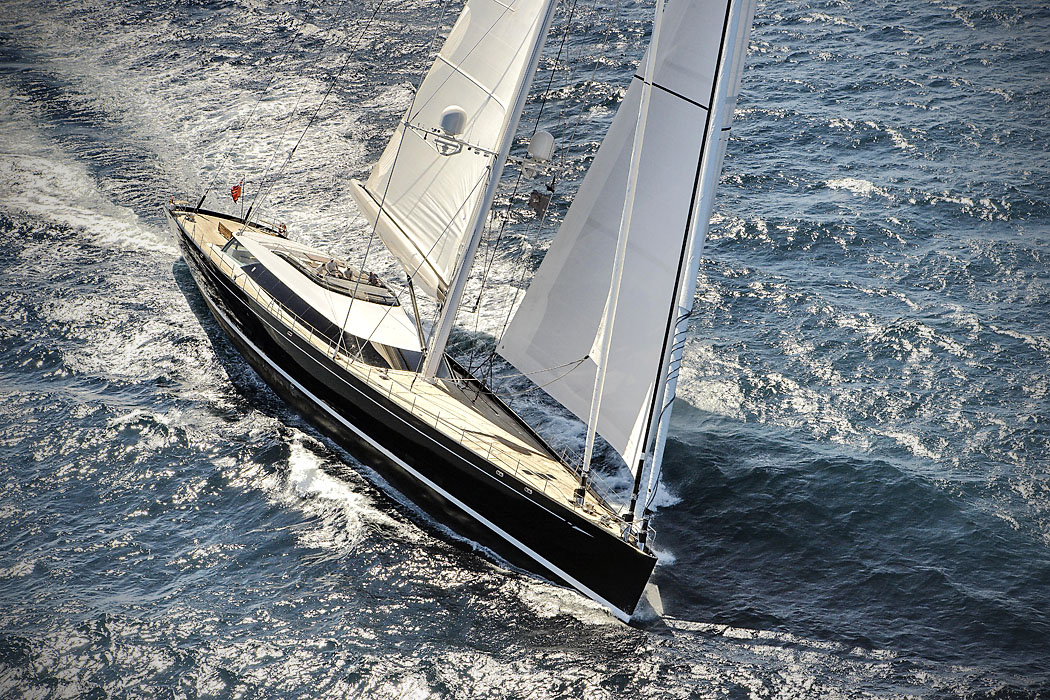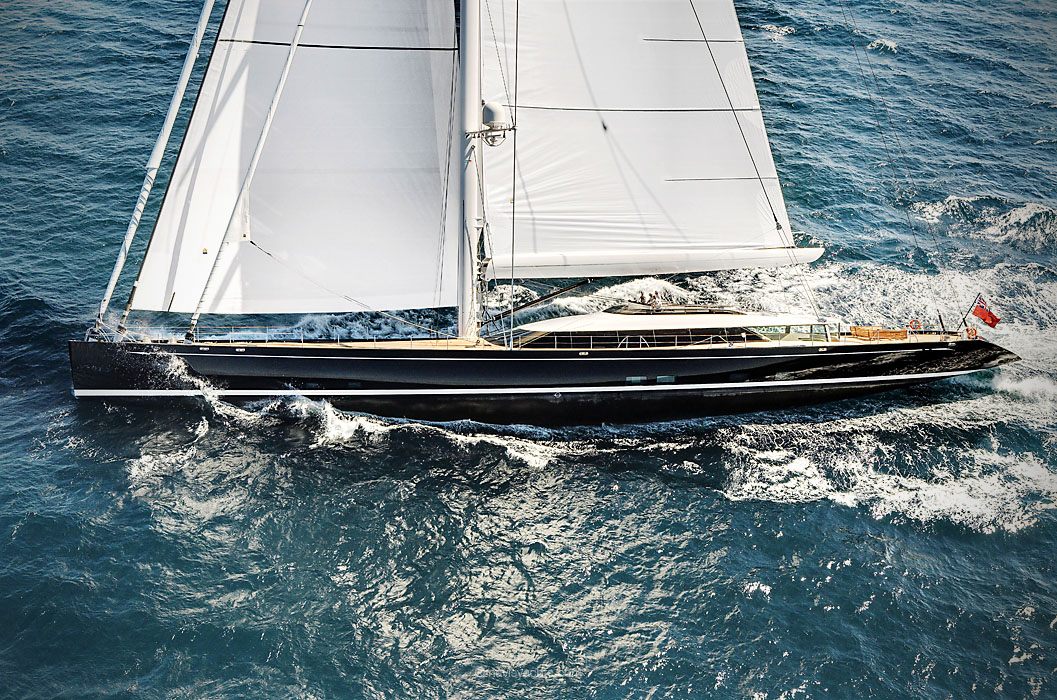 Photos: Alloy Yachts Media | Words: K.L. Turner