For five generations, the Lürssen family has consistently delivered on a promise of excellence, enhanced by performance, in the business of building ships. The recent creation of an exquisite luxury yacht, the Ester III, continues the Lürssen legacy in a long line of beautiful, functional, innovative yachts.
Launched in 2014 from the Lürssen shipyard in Germany, Ester III earned praise from the moment the exquisite build first touched water. A unique, masculine, low-volume profile by Espen Øino International Design, complemented by the exceptional interiors of Reymond Langton Design, contribute to Ester III's panache as a private, practical superyacht.
The 66 m/216.5 ft yacht establishes a new standard for style and luxury, providing a family-oriented, sea-roving home welcoming 12 guests in 6 cabins. Powered by a pair of MTU 12V 4000 M63 diesels housed in the double deck engine room , Ester III's steel and aluminum hull easily maintains a cruising speed of 16.5 kts. on voyages of 4,000 nautical miles.
The profile is that of a strong, stylish adventurer, leading with a near-vertical bow followed by large, full-height windows. An elegant palette of white and grey covers the hull, visually carving the decks into dramatic statements of agile power. Classical French interiors guided by Pascale Reymond's experienced hand and embellished by the team of owner-commissioned artisans make the ultimate statements on luxury and comfort.
Two stunning features give Ester III notoriety unseen in other yachts of comparable size. First is the main stairwell and glass lift, sweeping from the lower deck cabins to the bridge deck. The exquisite hand crafted marquetry of Silverlining detail the area with stunning precision in wood veneer, leather, and metal. A skylight, teamed with full height bridge deck windows, grace this central connection with luxurious natural light. The second remarkable features is the large infinity pool aft of the saloon and al fresco dining deck, spilling a glorious waterfall onto the swim platform and into teak drains. Both the central stair and the infinity pool falls link the decks together with functional form, embracing extraordinary design elements.
The main deck saloon is divinely divided into three zones. Furthest aft, a comfortable lounge features a sumptuous seating group. Opening onto an exterior deck aft, the saloon is fitted with sliding glass doors that slip into the superstructure, creating a luxurious, seamless space. Forward of the lounge, a more formal seating group provides a beautiful respite with an intricately adorned fireplace powered by ethanol.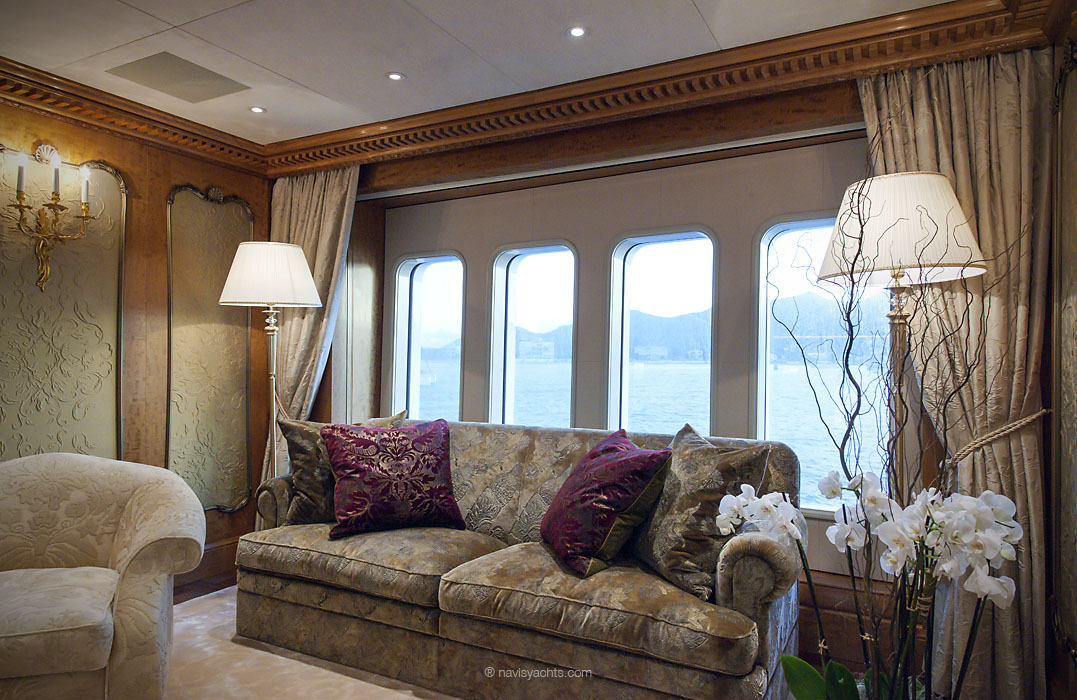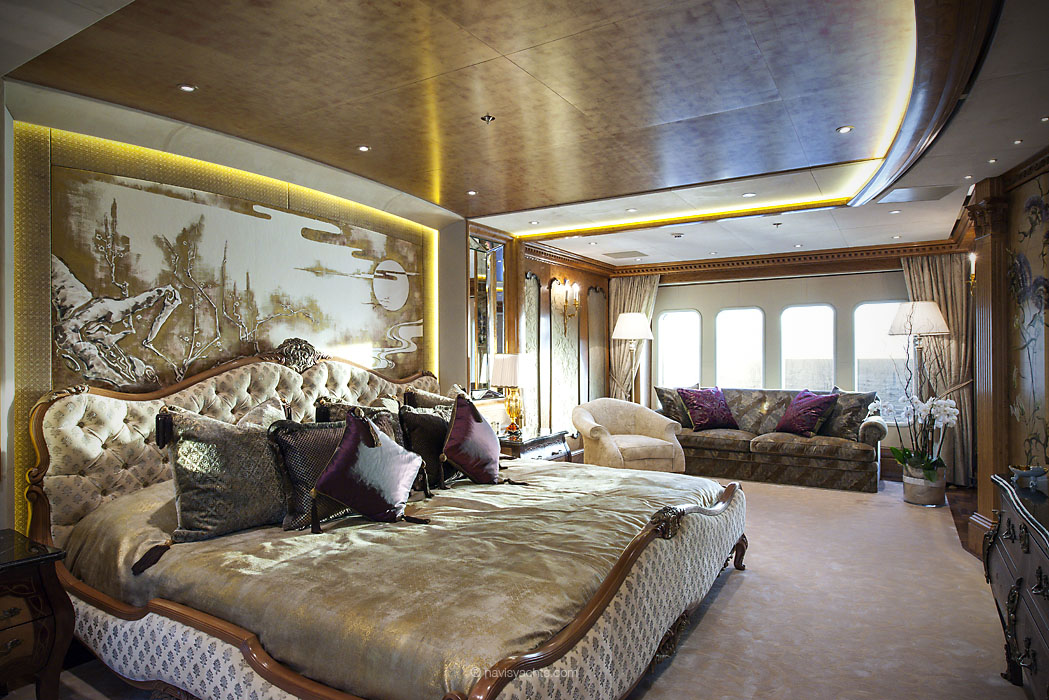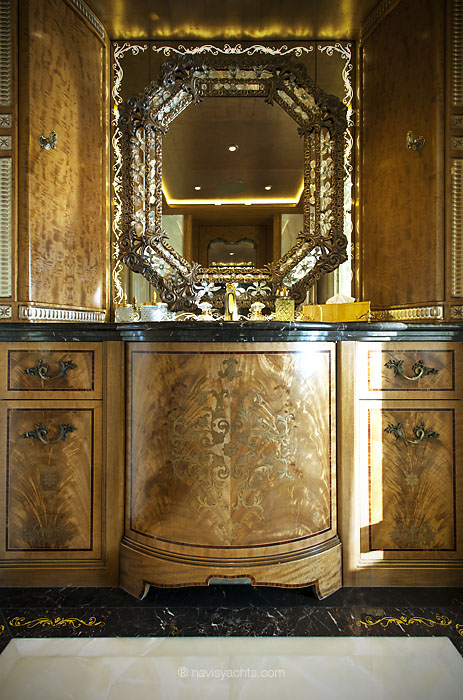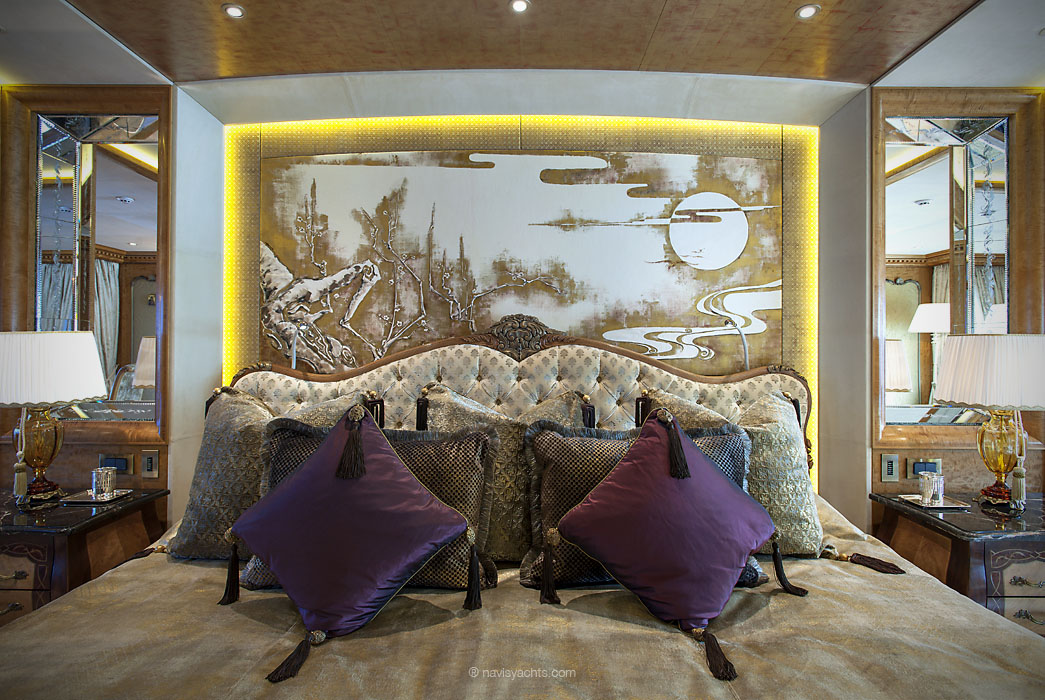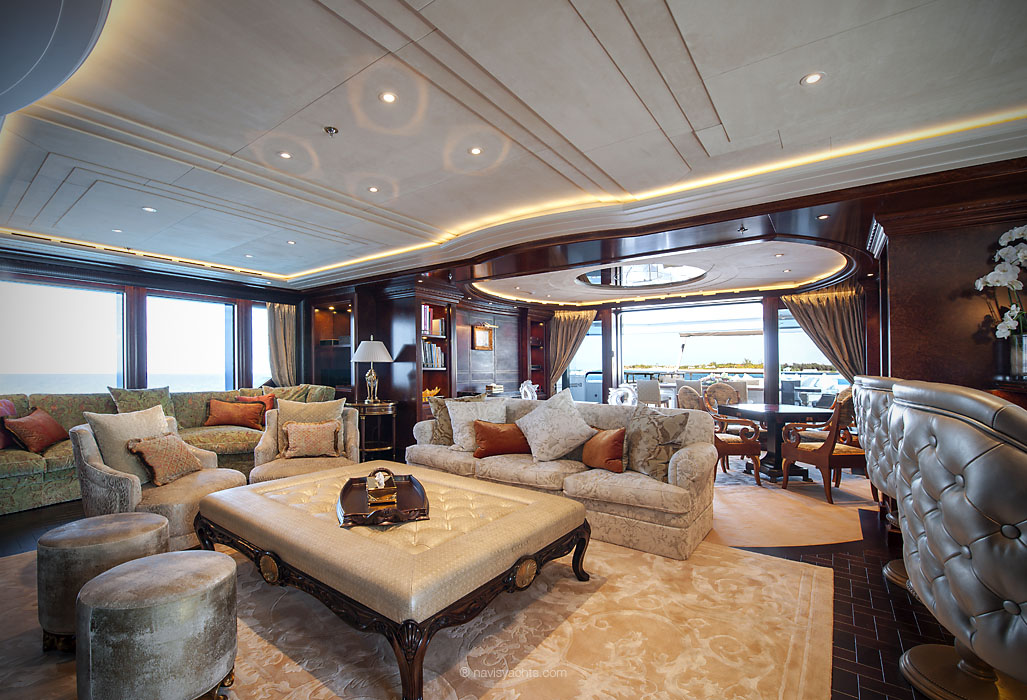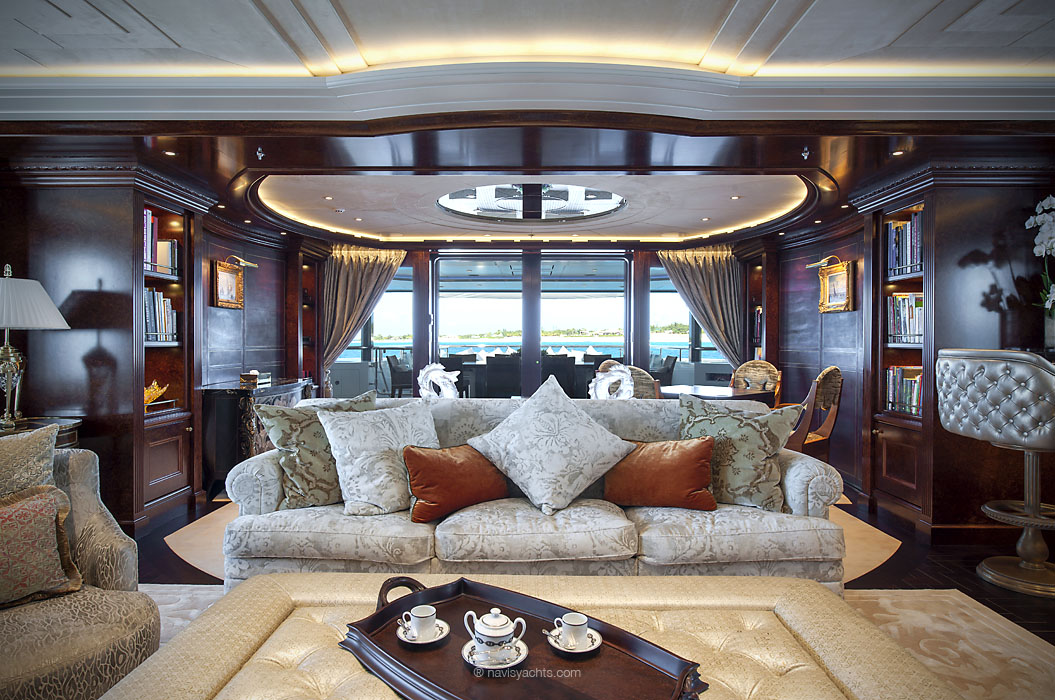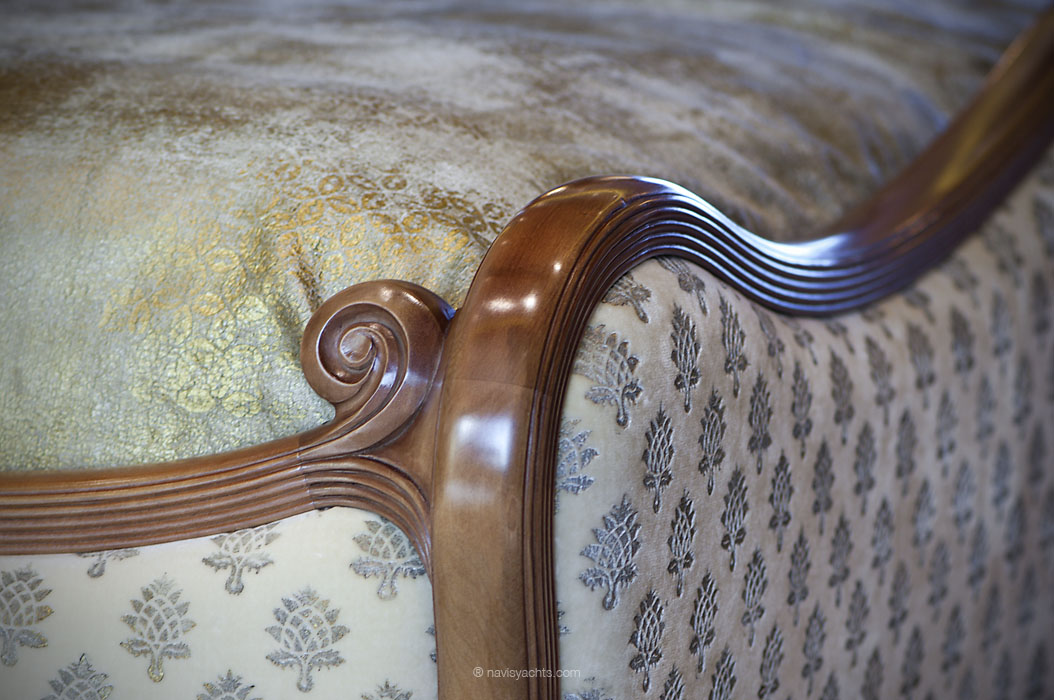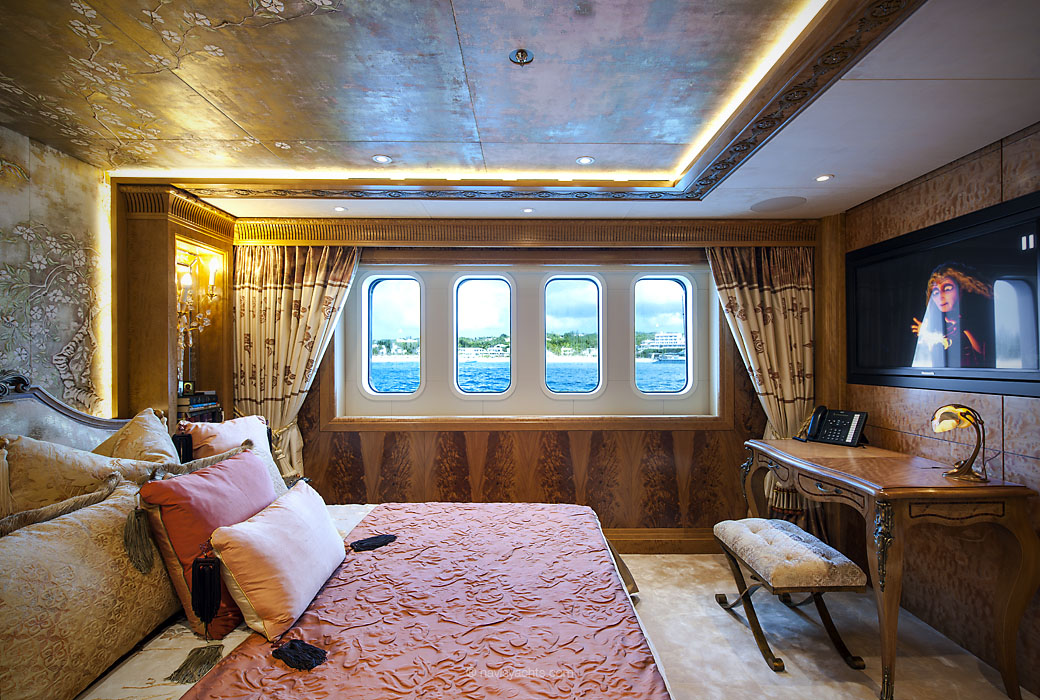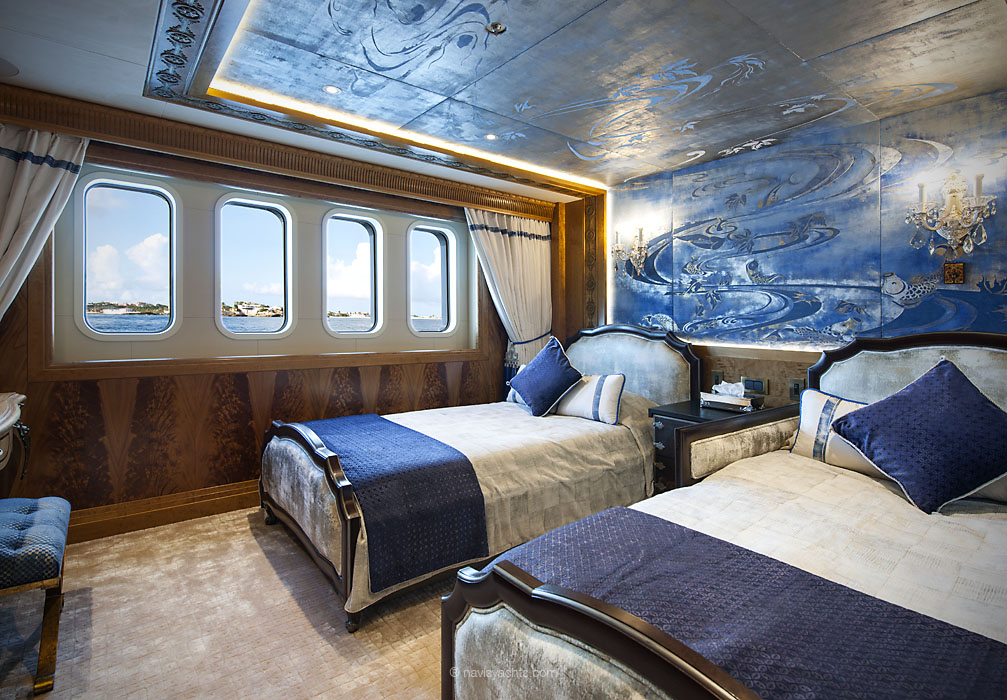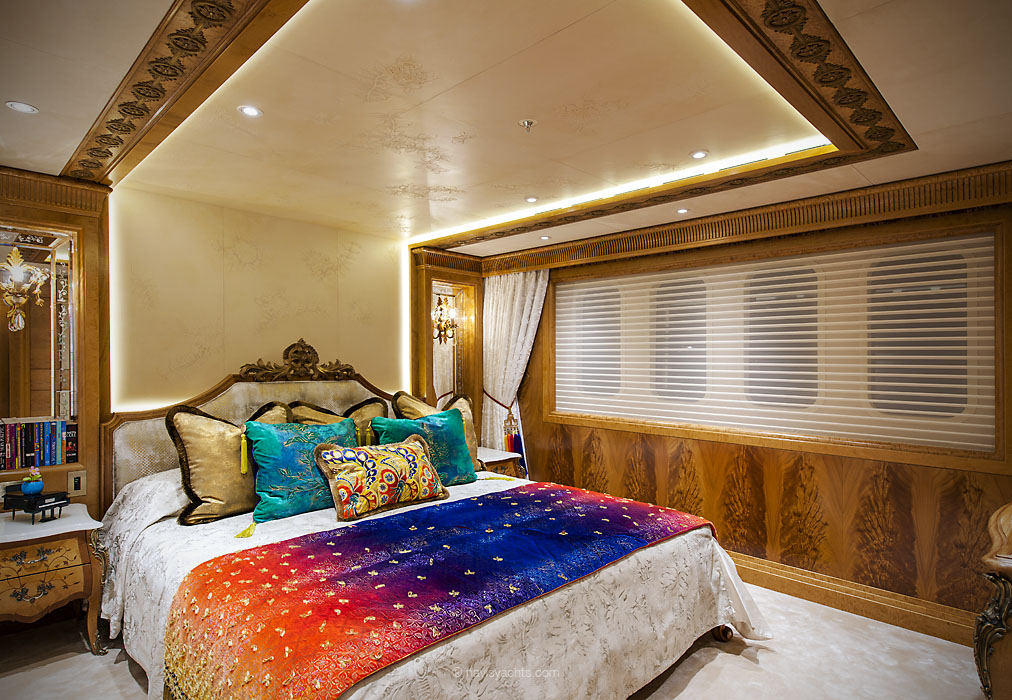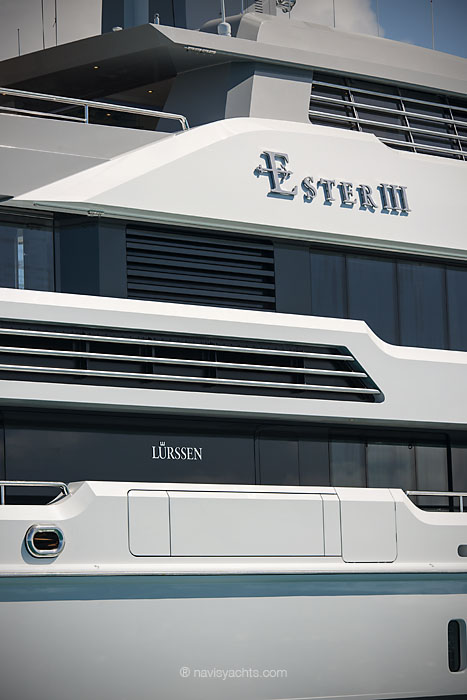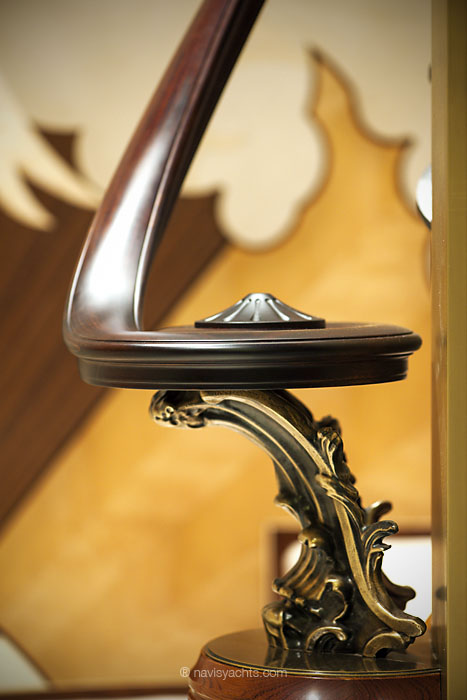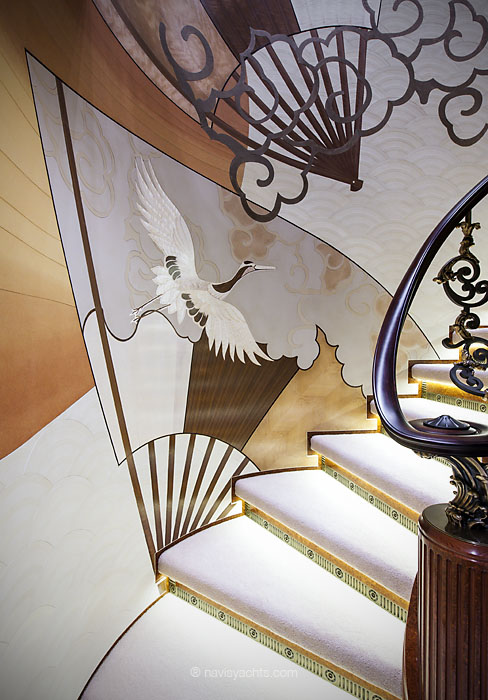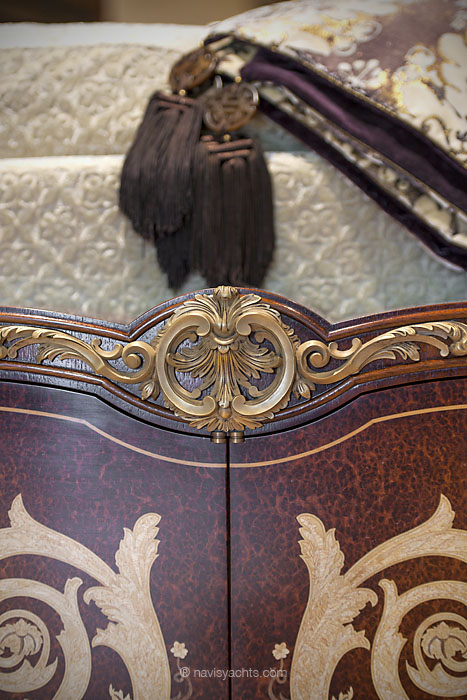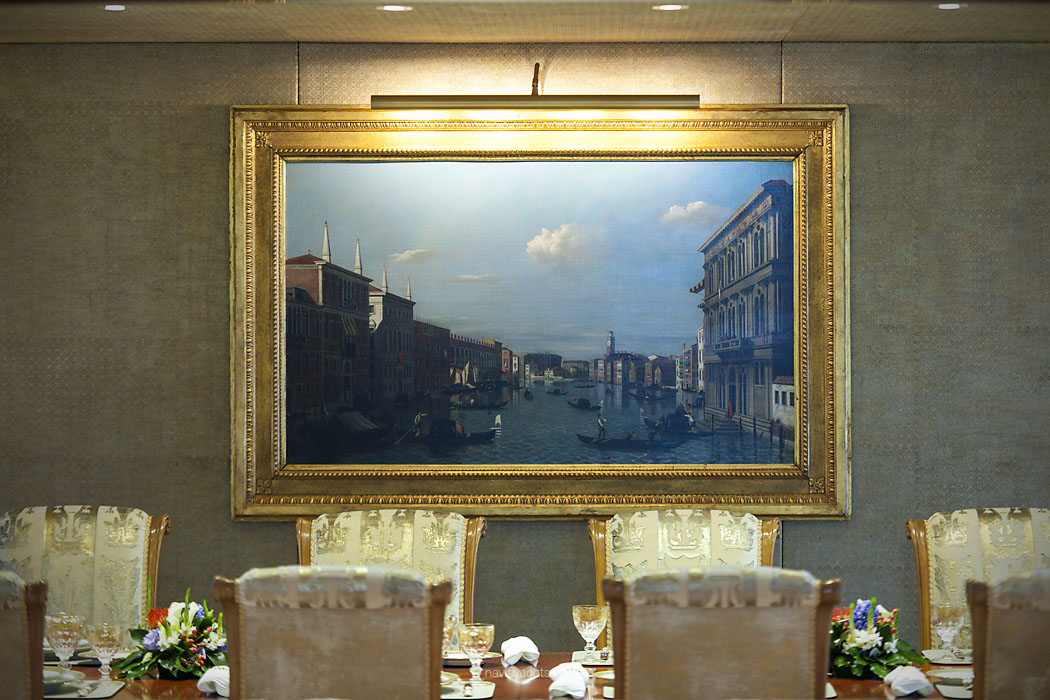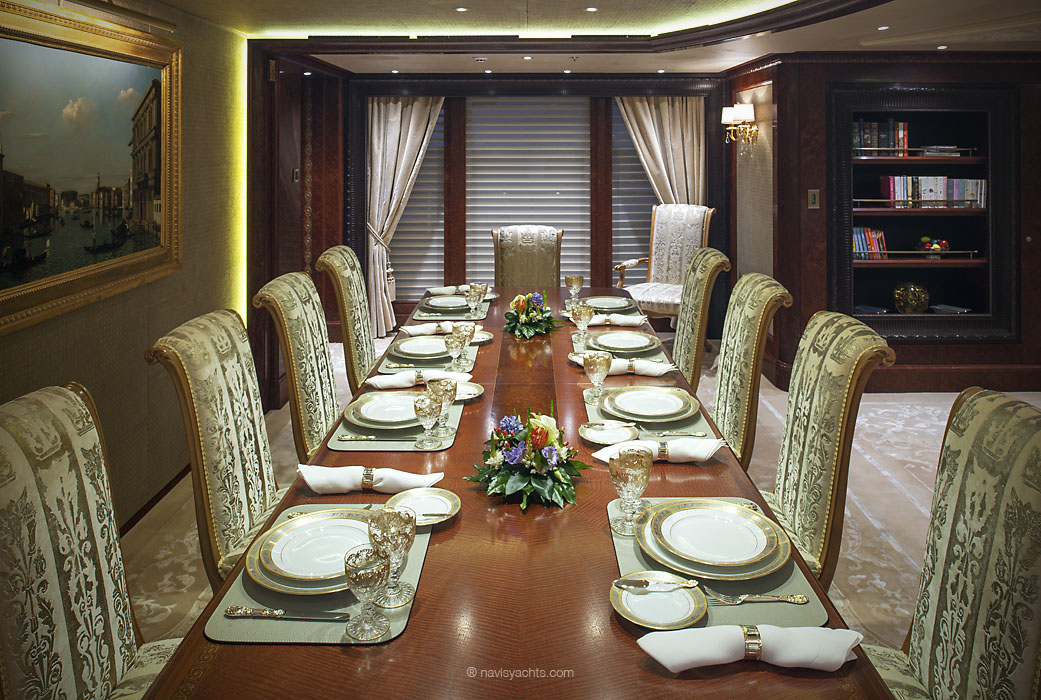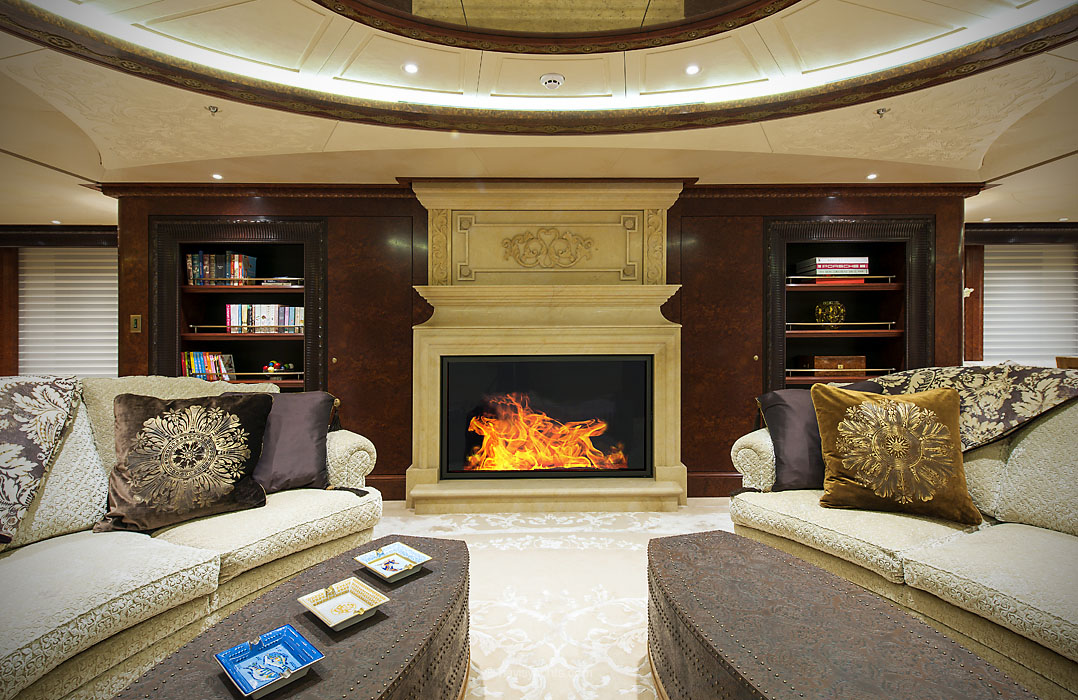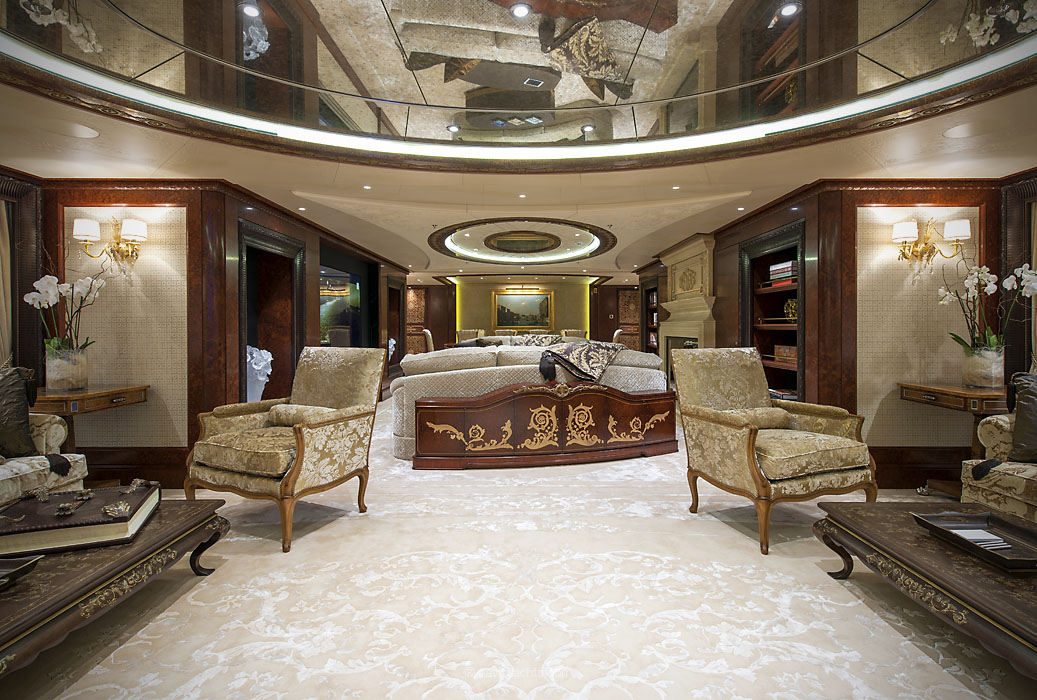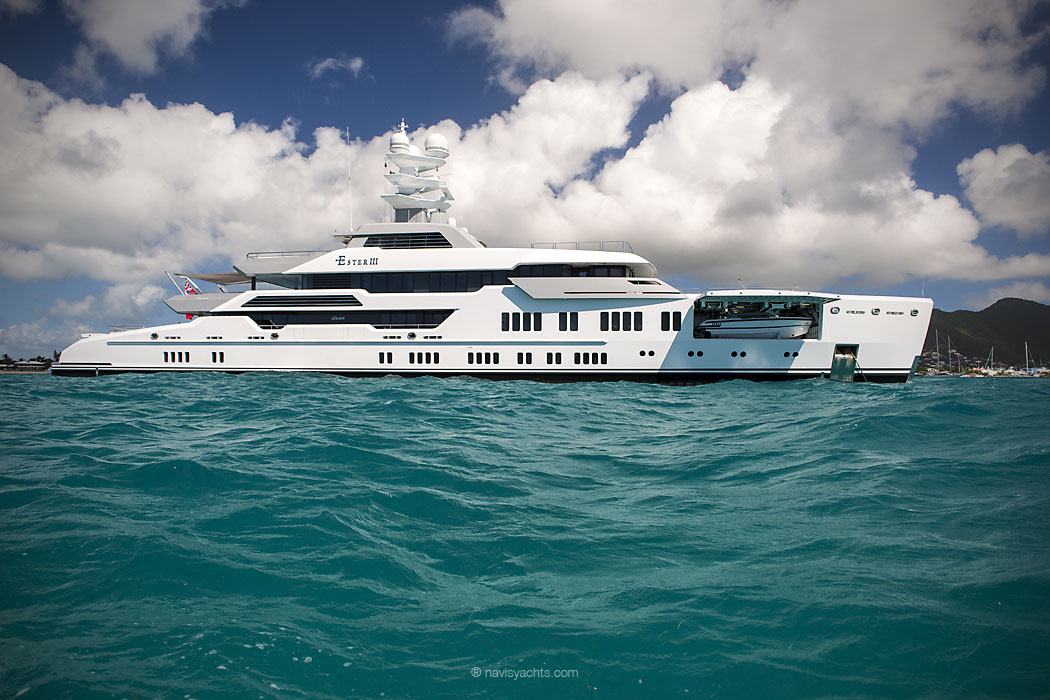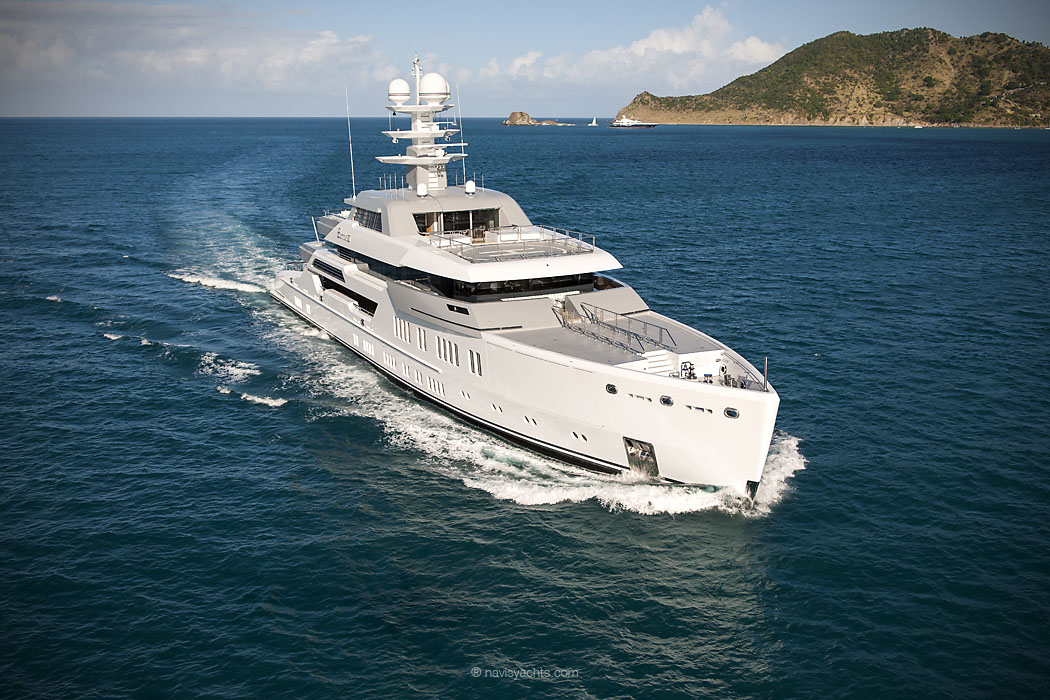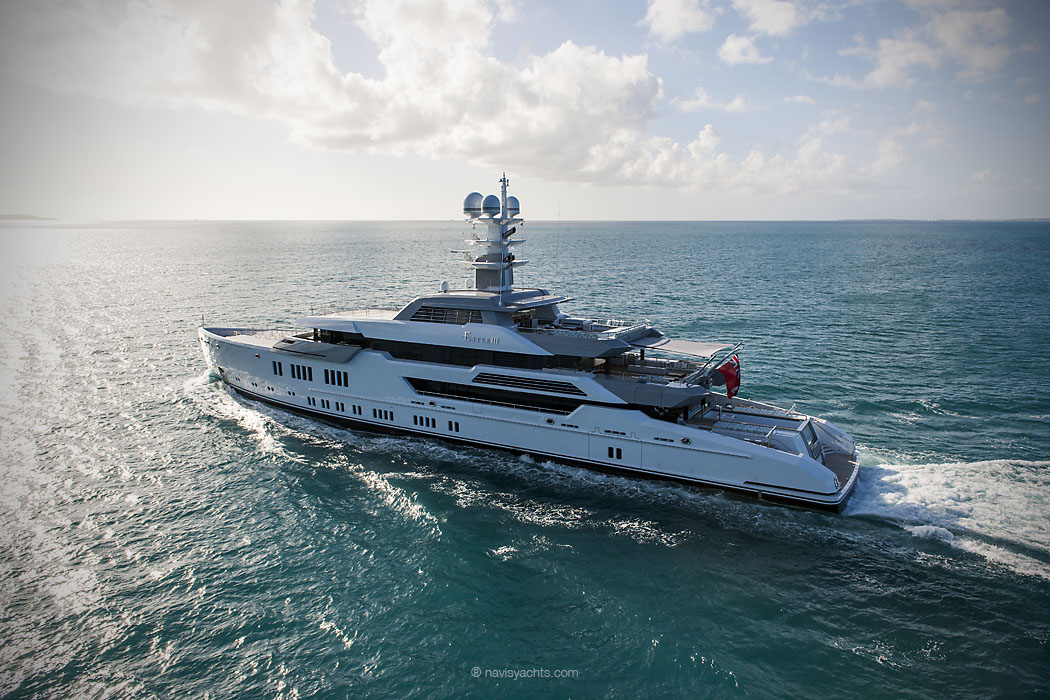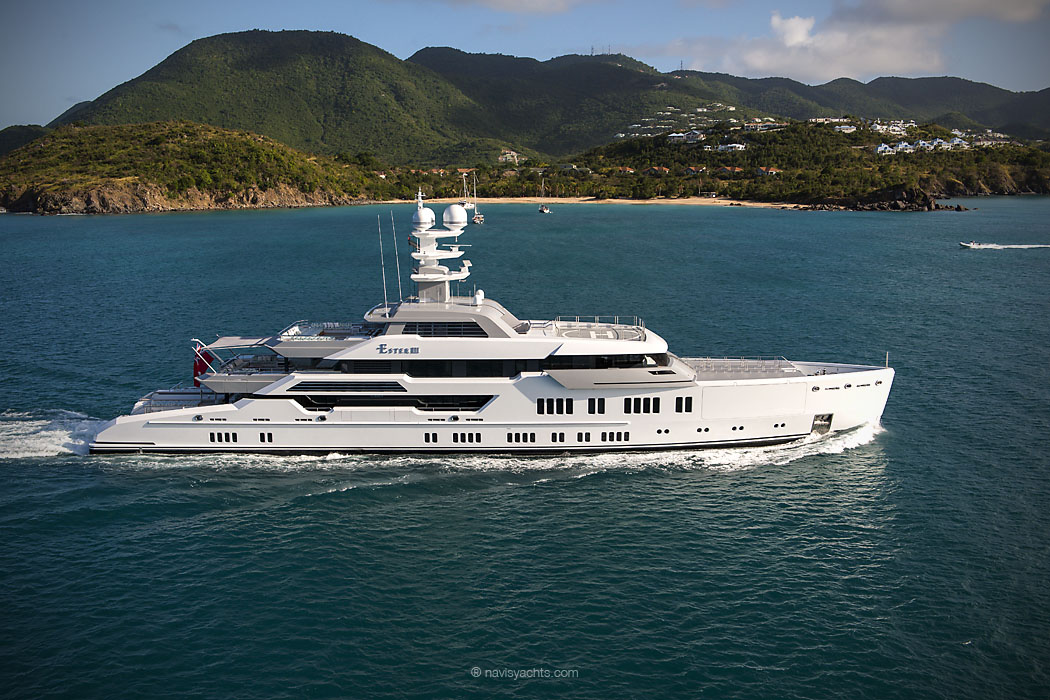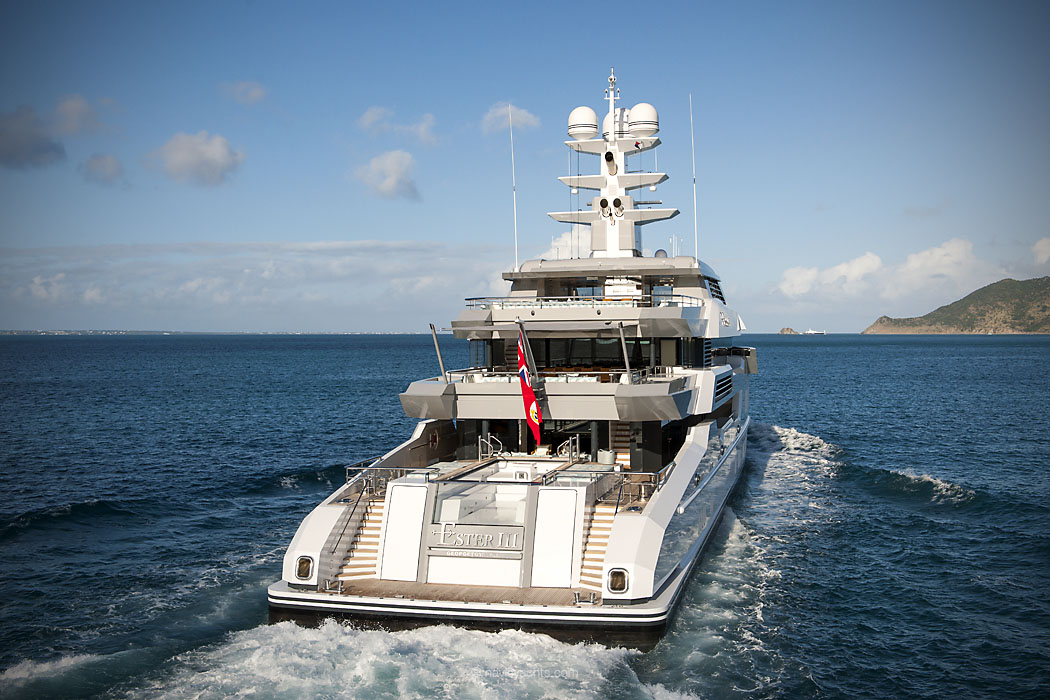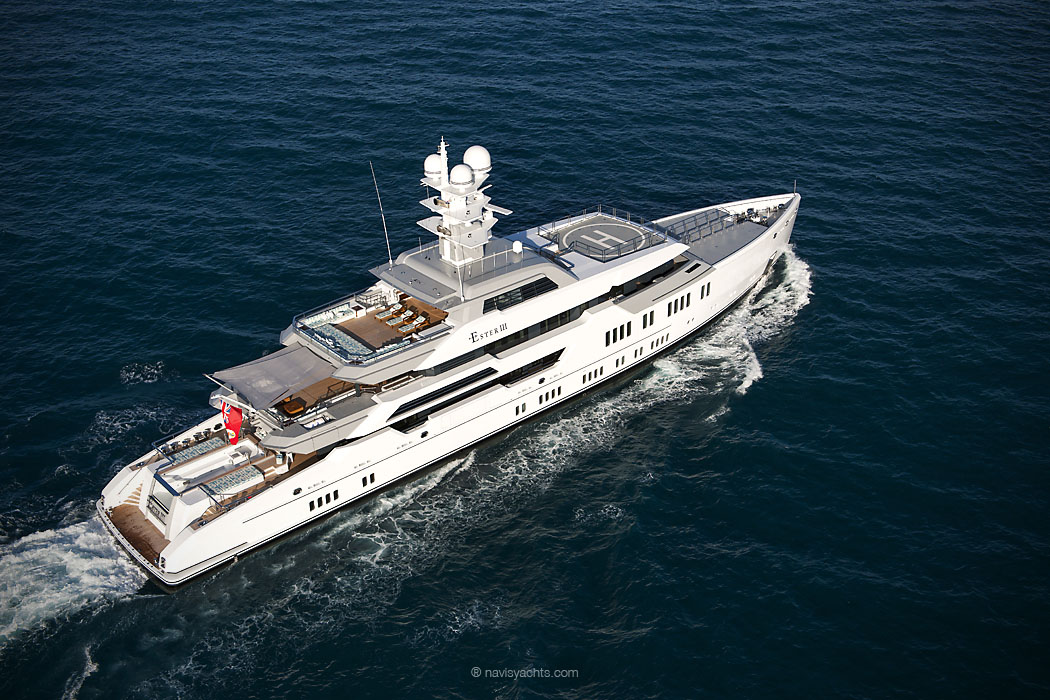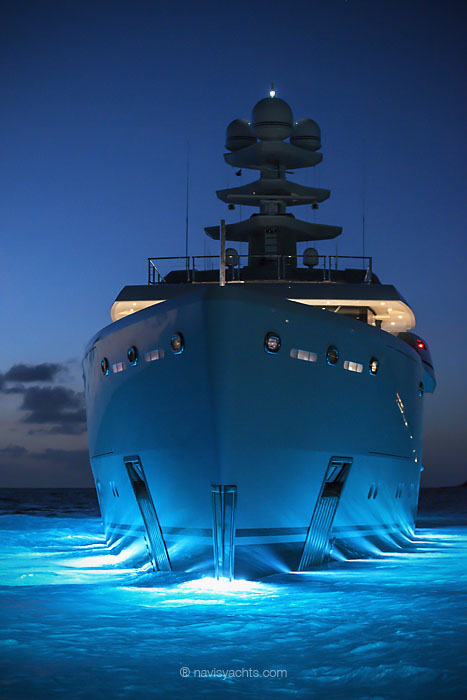 Photos: Klaus Jordan - Guillaume Plisson | Words: K.L. Turner