Bienvenido, Giaola-Lu: Bilgin's Contemporary 46-meter Showstopper
It isn't often that someone new to custom yachts builds such a groundbreaking beauty, but for this Mexican owner, the process delivered a stunning success. The owner gave artistic license to create something modern, sociable, luxurious, and timeless, exchanging traditional design for usability. With those design compass points in mind, Bilgin Yachts put five generations and 120 years (more than 100 years or a century of expertise) of expertise toward creating the yacht of this owner's dreams in the 46-m/155' Gailoa-Lu, surpassing expectation in favor of delight.
Onlookers at the Cannes Concours d'Elegance and the Monaco Yacht Show showered Giaola-Lu with compliments, prompting one visitor to comment she was the only yacht at any show he had bothered to visit more than once.
The Cast of Experts
Before taking even the first steps toward construction at Bilgin's Istanbul shipyards, naval architects from Unique Yacht Design and engineering experts and classification experts from Özgün Yacht Design, both of Antalya, Turkey, and interior designers from London's H2 Design all collaborated on the concept for the yacht. The team collectively listened to the owner's broad strokes in the brief, then set upon respective tasks in concert, finding space where it seemed impossible, gaining speed without compromise, and embedding craftsmanship in each detail.
Wow Factors
From the serious exterior profile with axe bow and crisply cut rectangular portholes, one might expect a straightforward interior, but the surprise inside would defy any preconceived thought. Giaola-Lu turns a curve just as well as she sets a straight line, giving the edgy glass wall of the Jacuzzi an inviting semi-circle surrounded by soft sun pads at the opposite end, rounding the glazing, superstructure decks, bars, and seating areas to soften the scene. She is, at once, both clean and contemporary but warm and alive with invitation.
One of the most extraordinary gifts her owner has bestowed on Giaola-Lu is her network infrastructure, giving command of a host of systems to an iPhone or iPad. Controlling everything from the Harman Kardon sound system to the music, curtains, temperature, and blinds, through a mobile phone app, sets the perfect scenario throughout each space on the yacht with a simple touch of the smart device screen.
Lighting is another dramatic element throughout the yacht, with strategic placement, color, and emphasis on stairs, dining areas, and social gathering spots. Distinctive, high-quality materials also play into the on board feeling of luxury, adding texture, color, and detail, installed with exceptional craftsmanship.
Perhaps the element of greatest surprise comes from the feeling of space on board a yacht of this size. Comparable vessels make Giaola-Lu seem simply extravagant. With two salons, six staterooms, a Jacuzzi, an expansive sun deck with two bars, and accommodations for a dozen guests.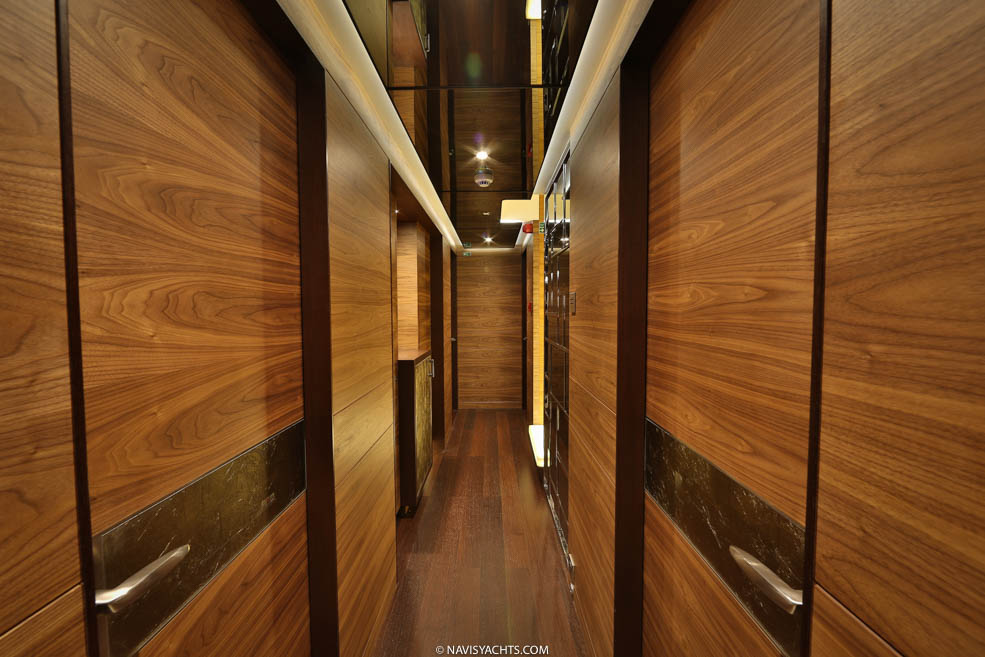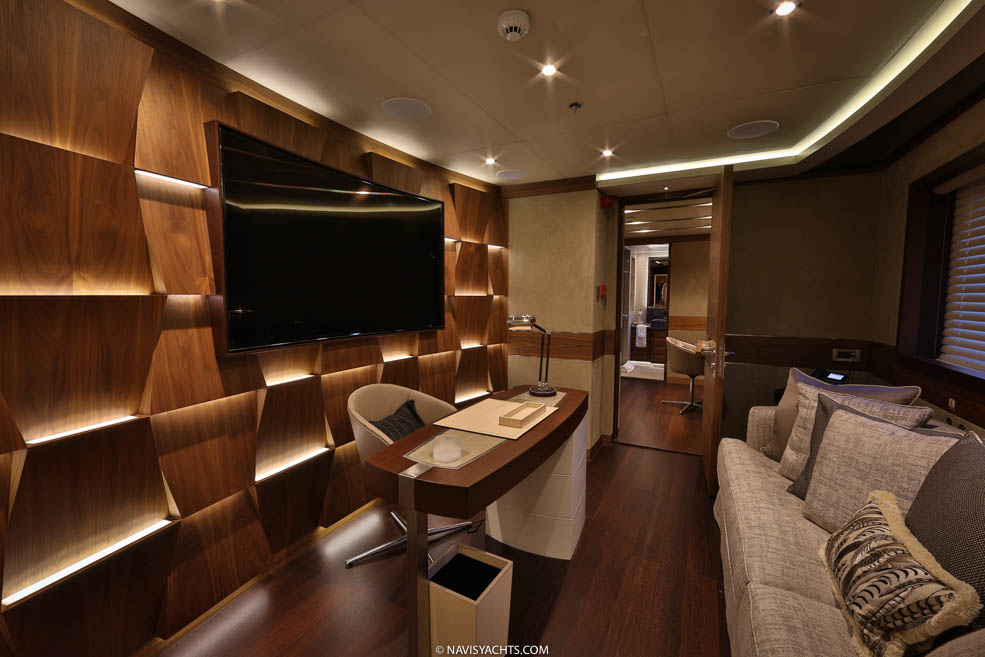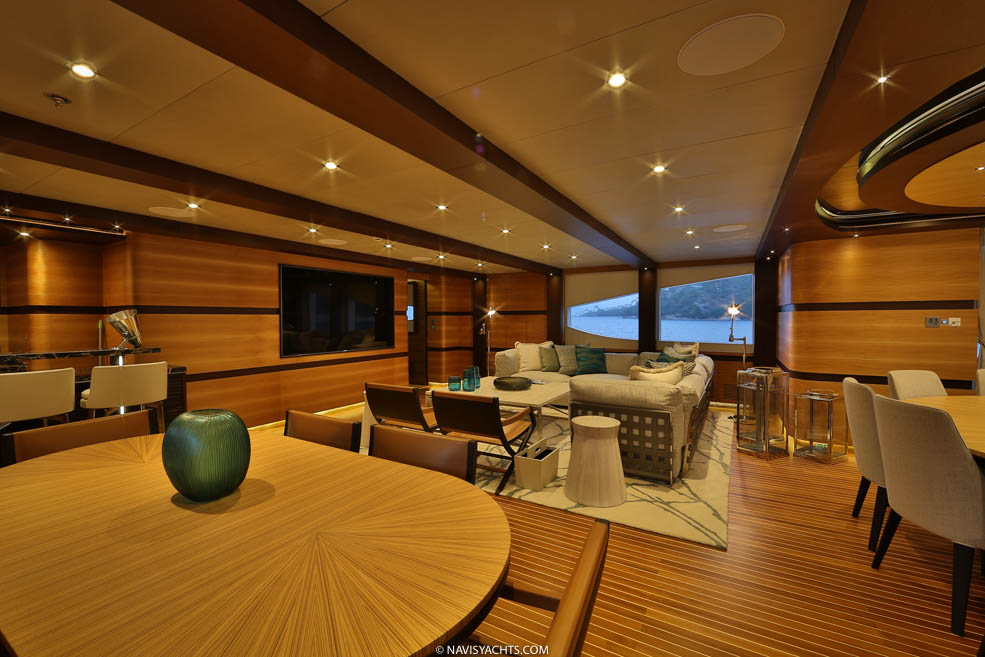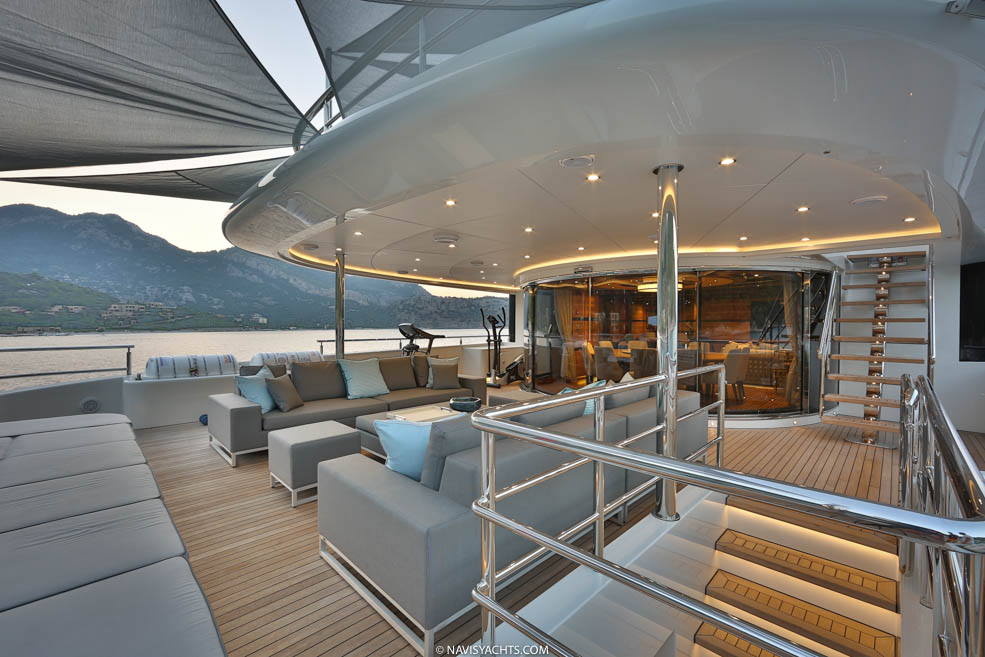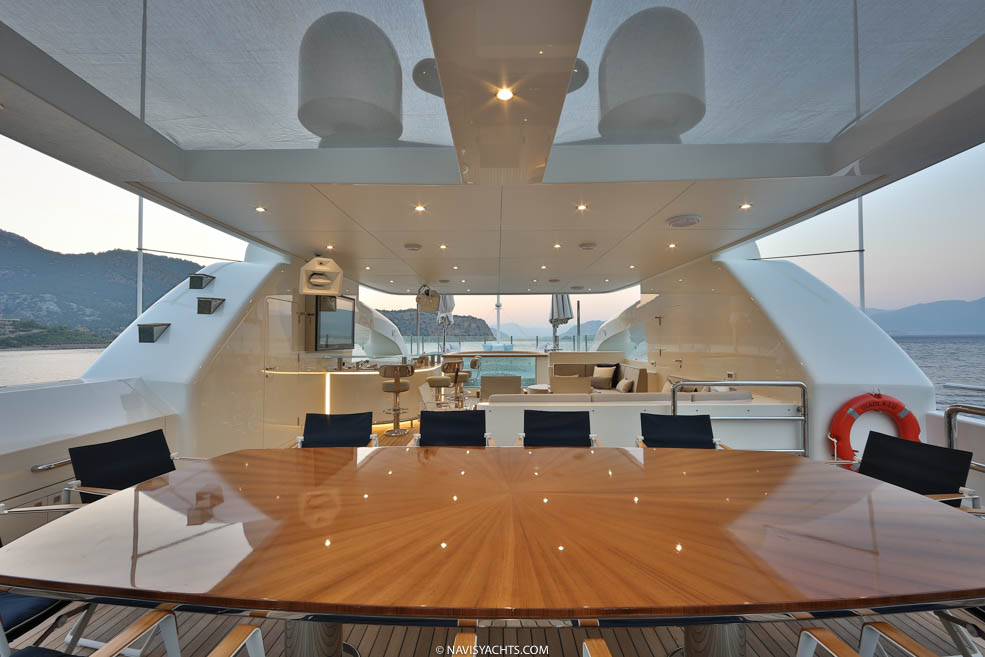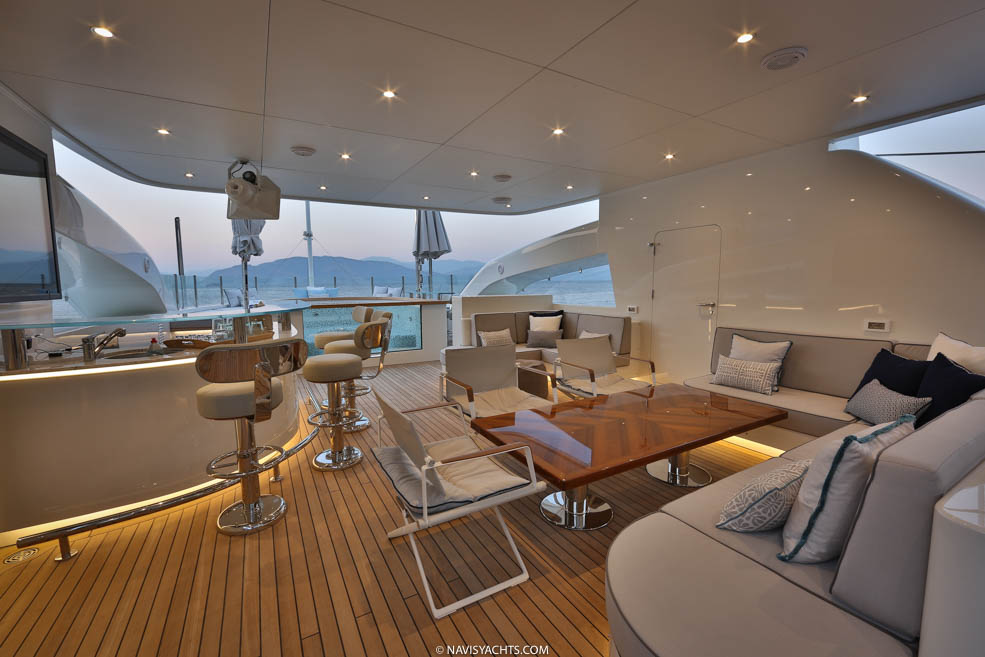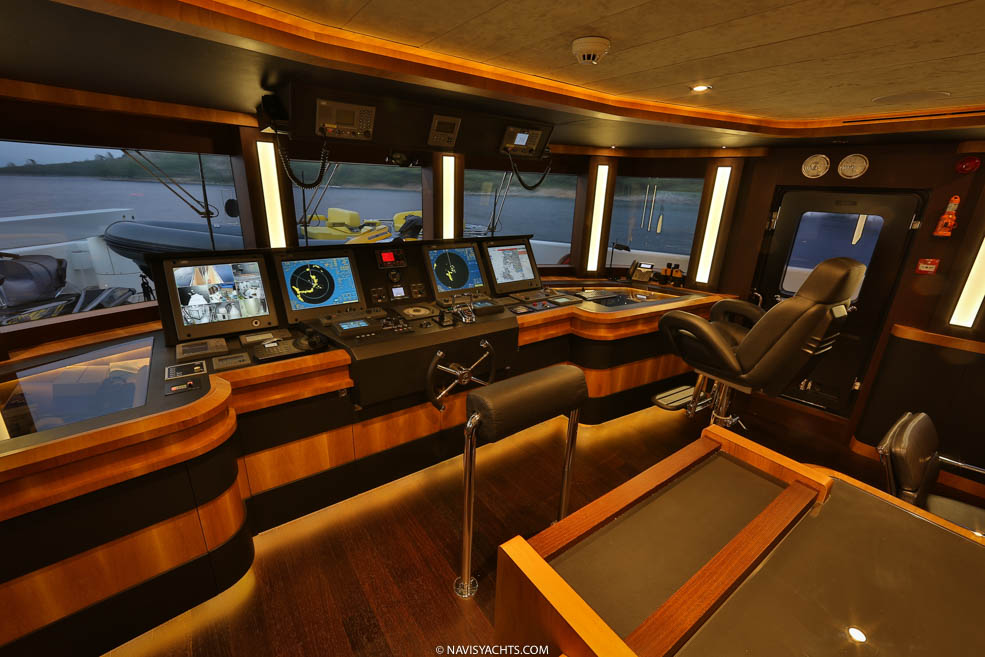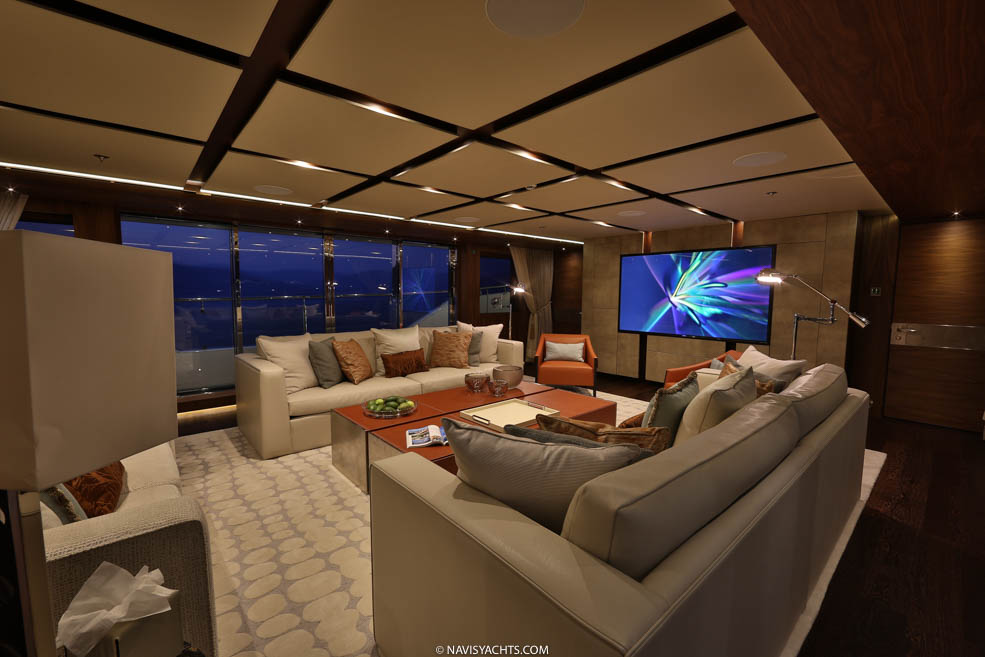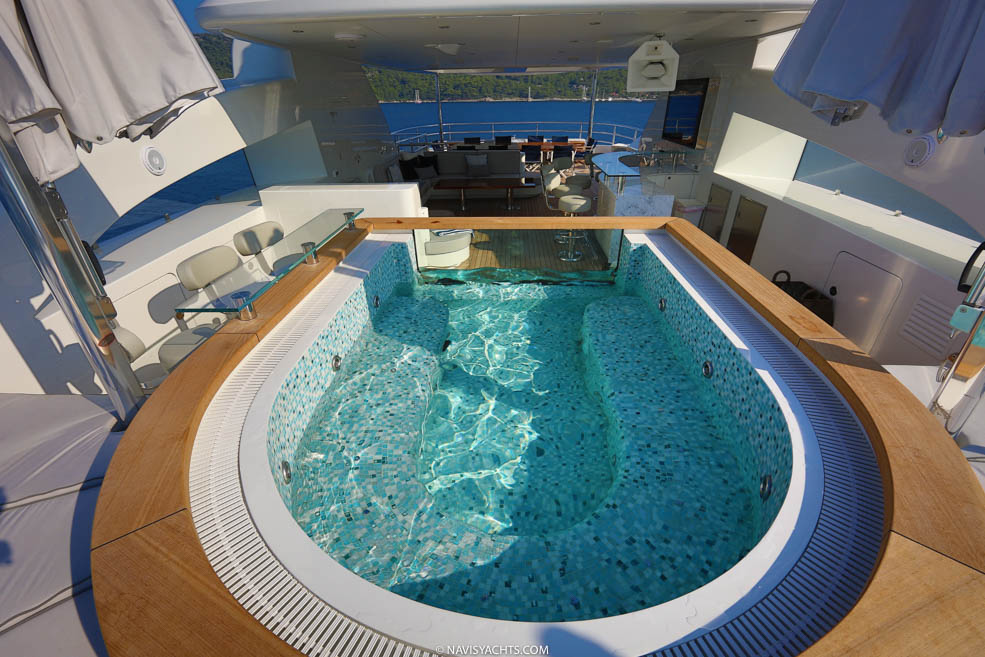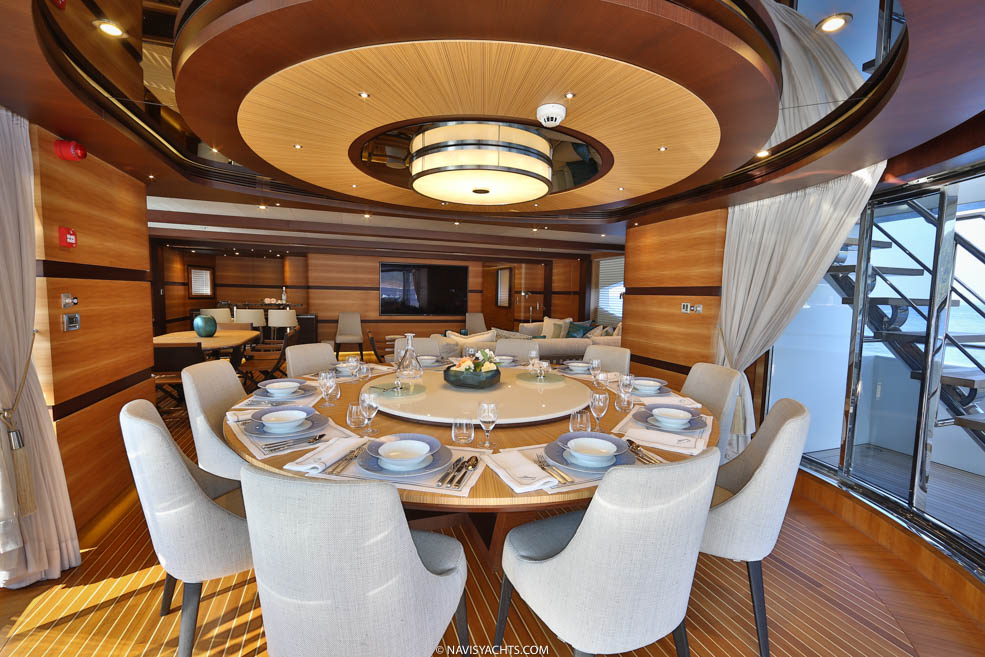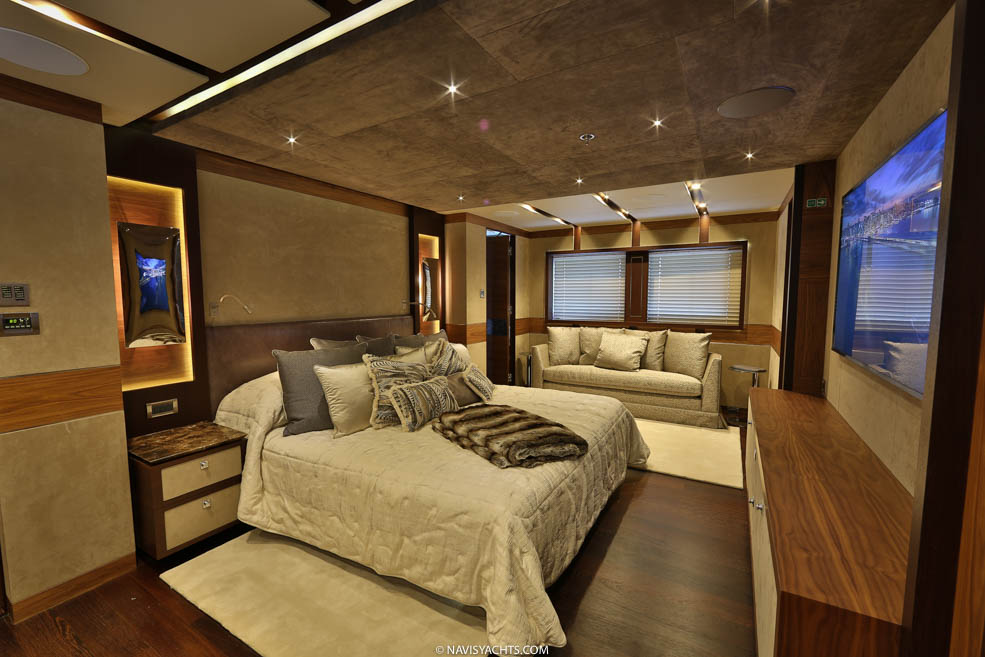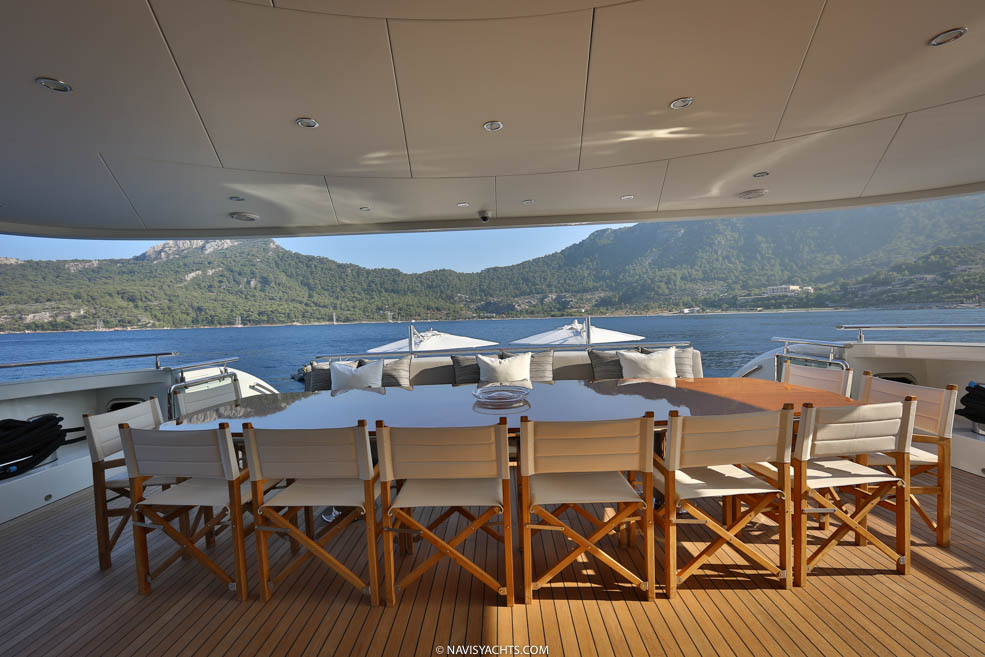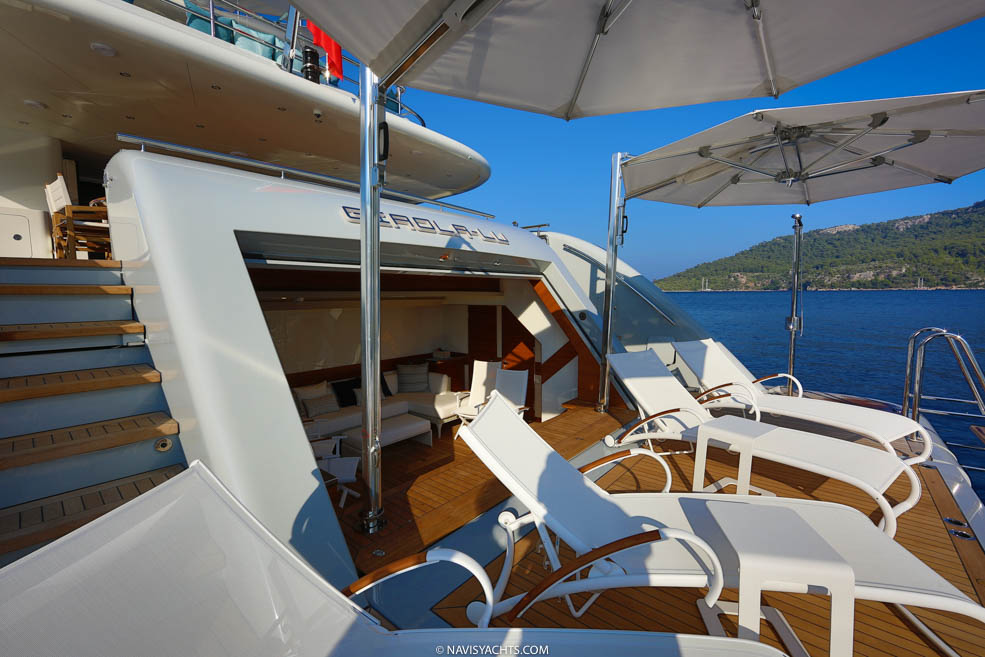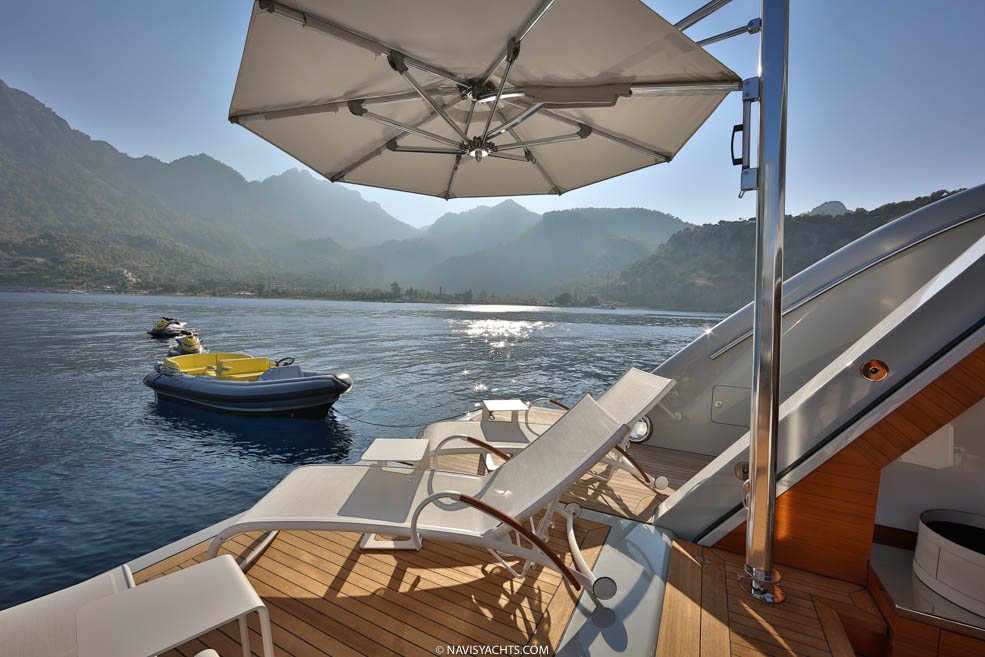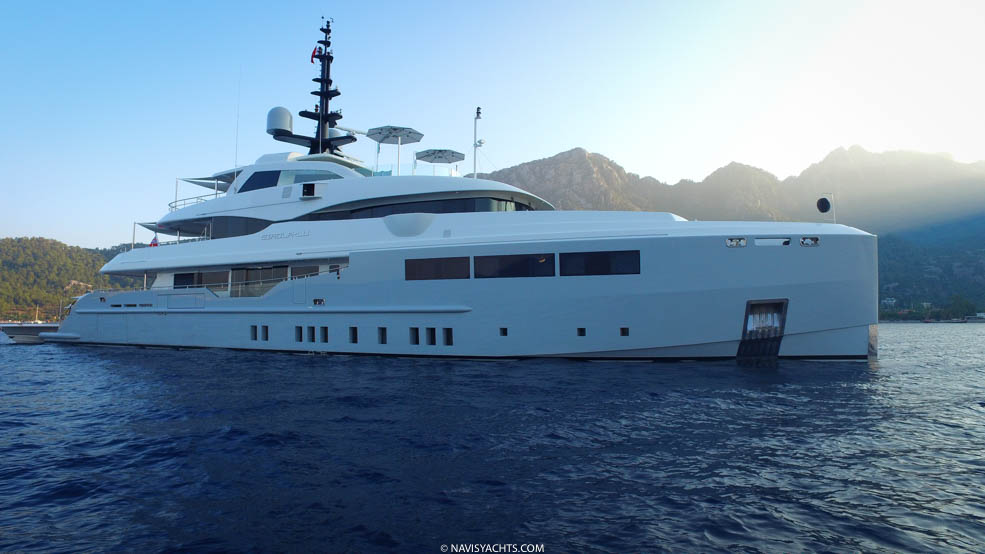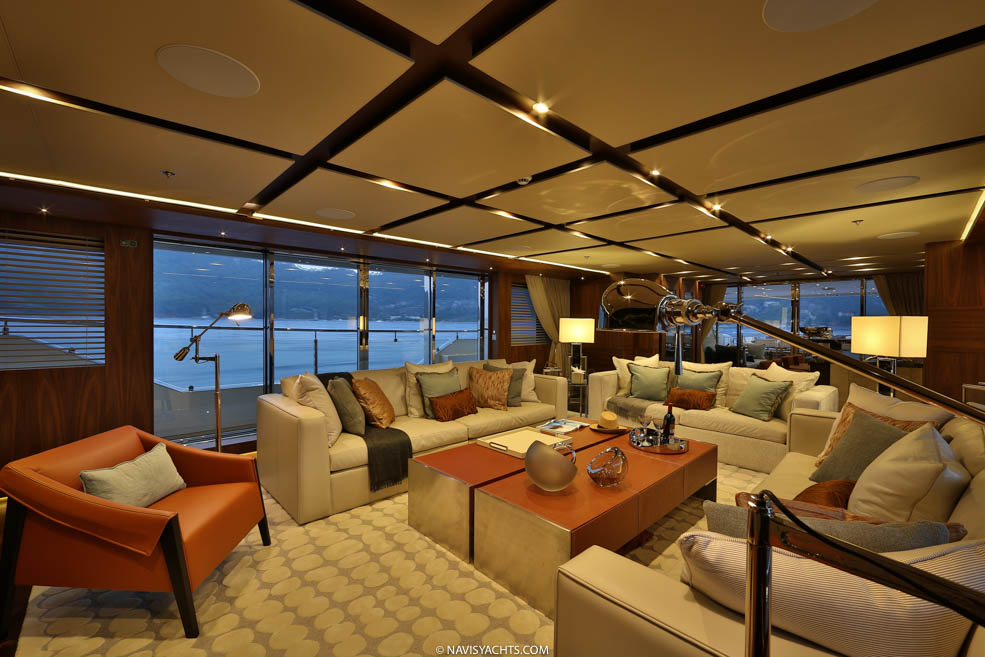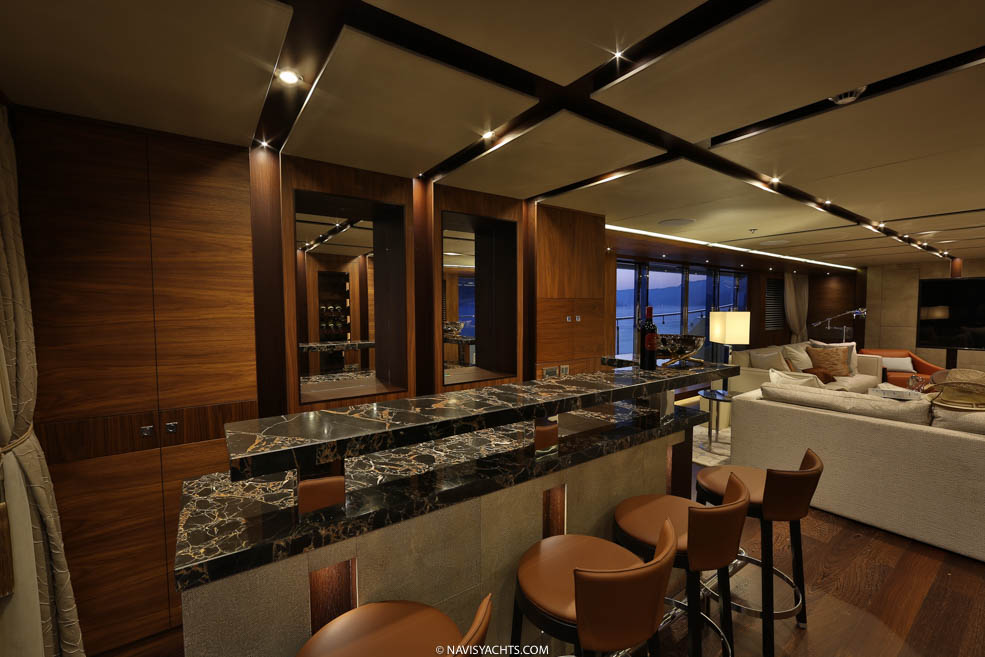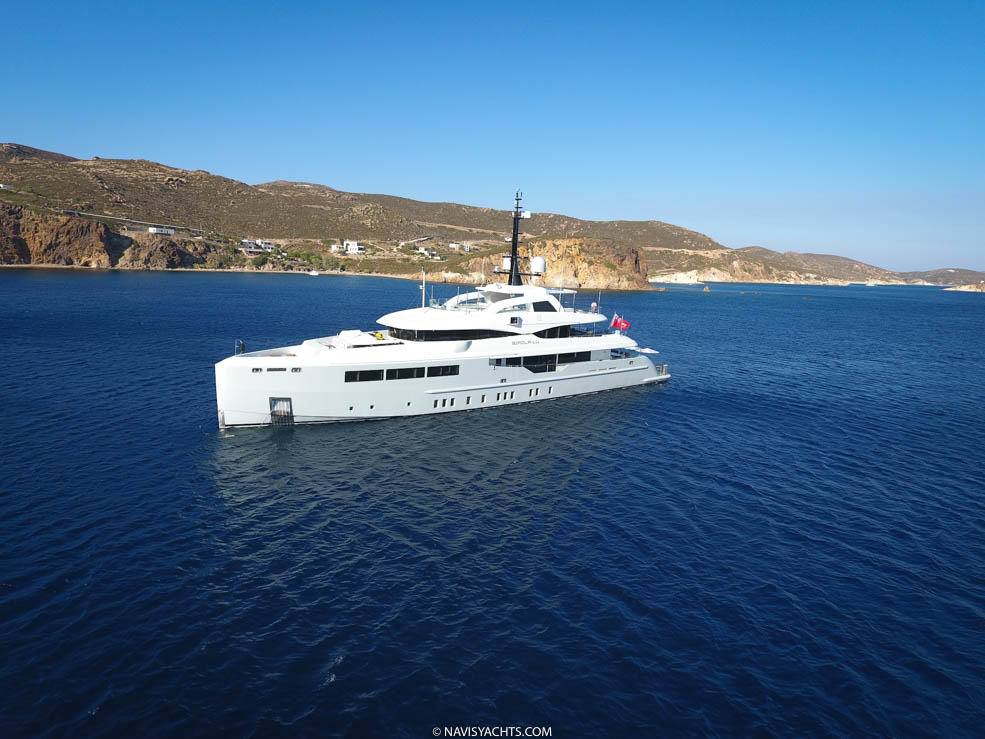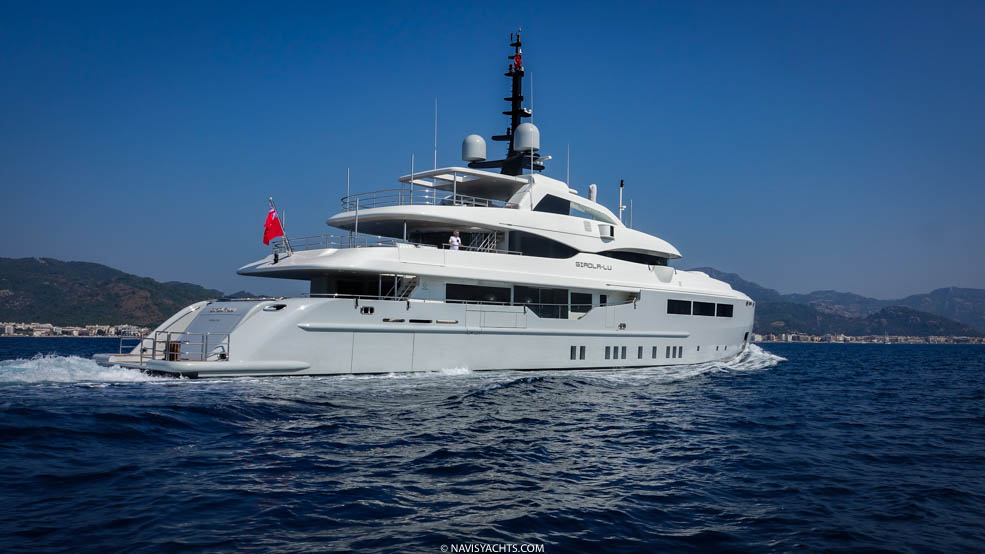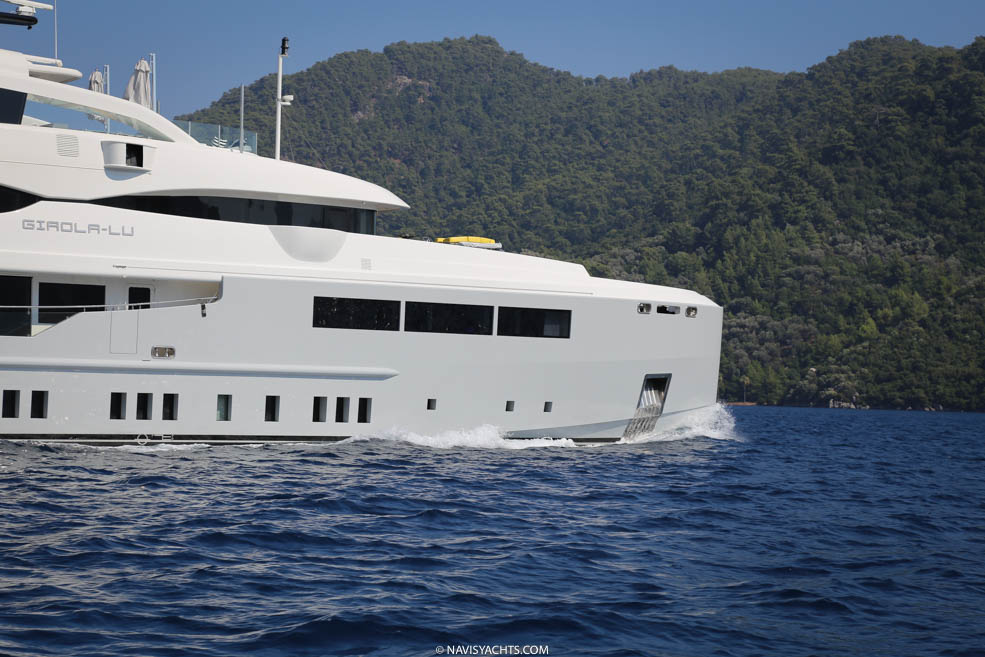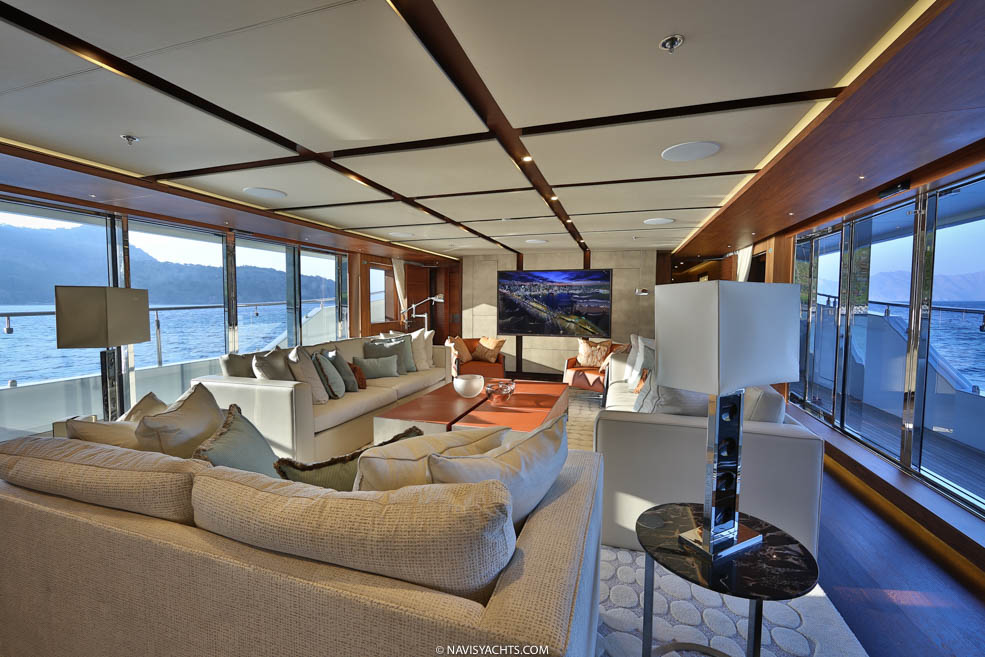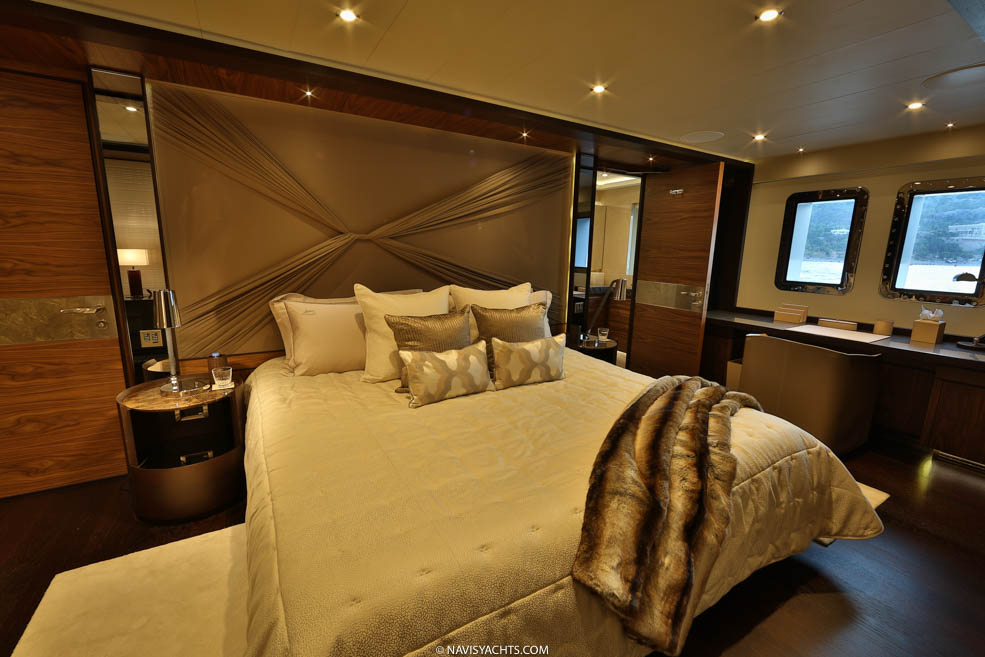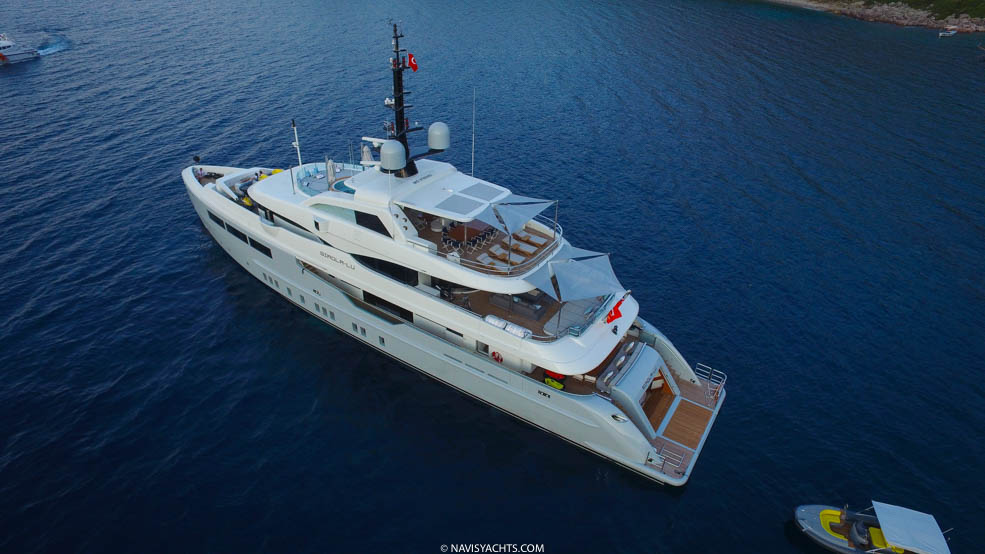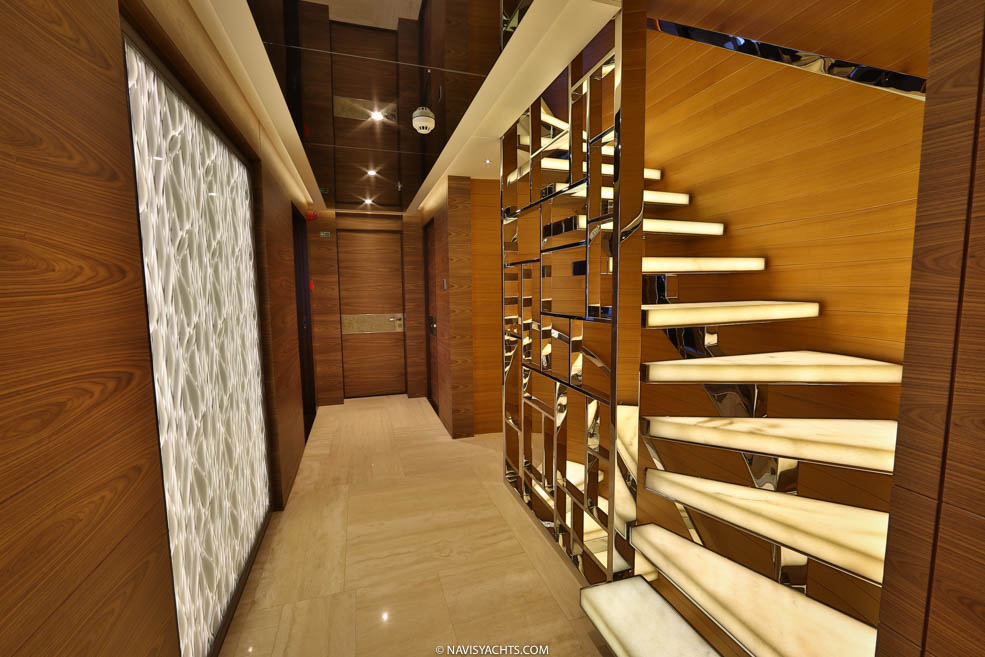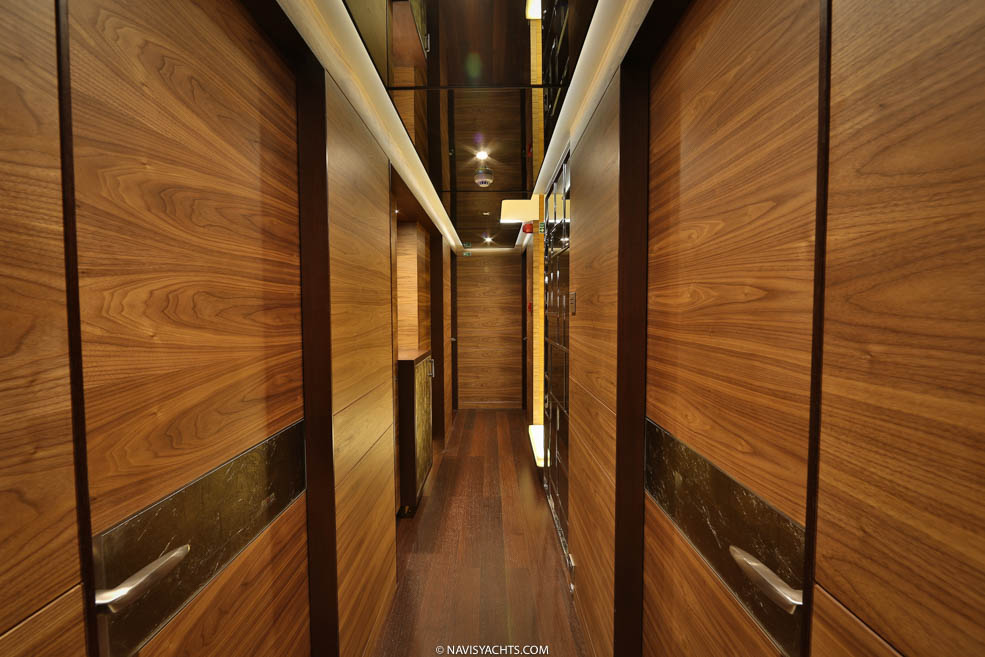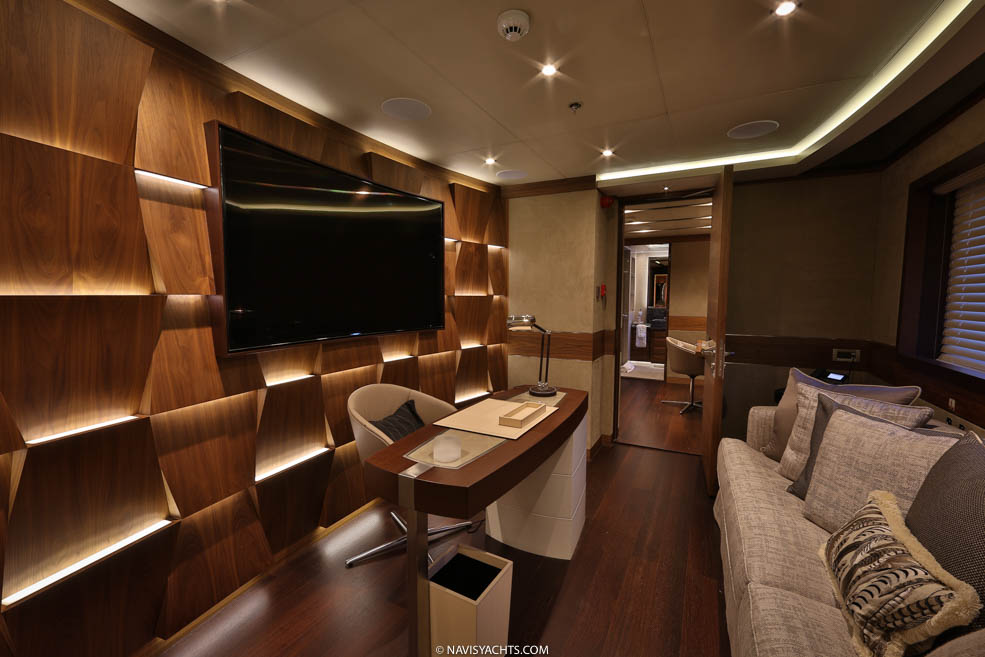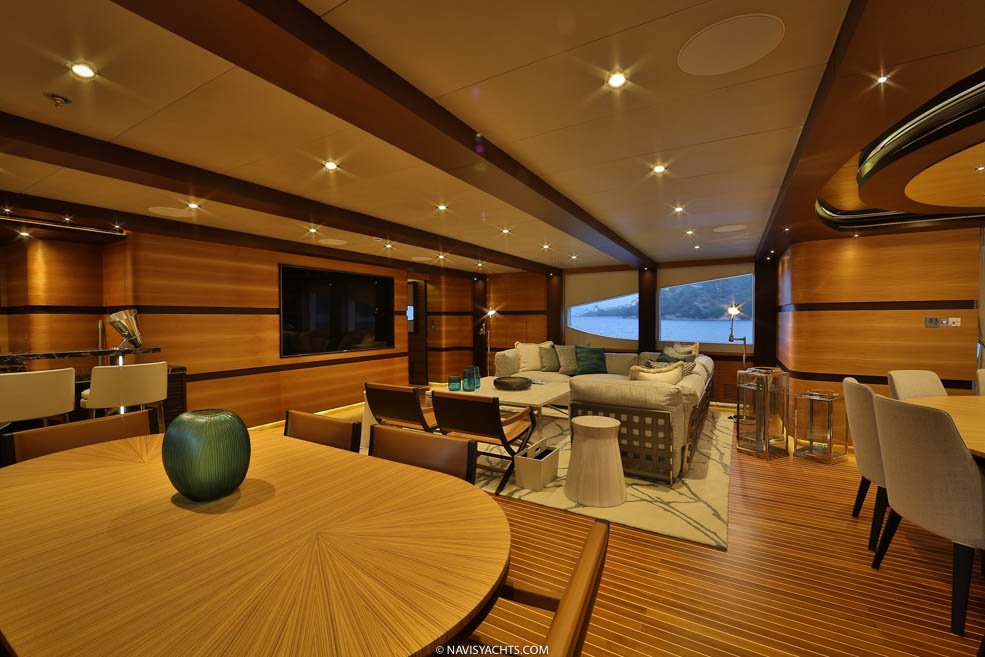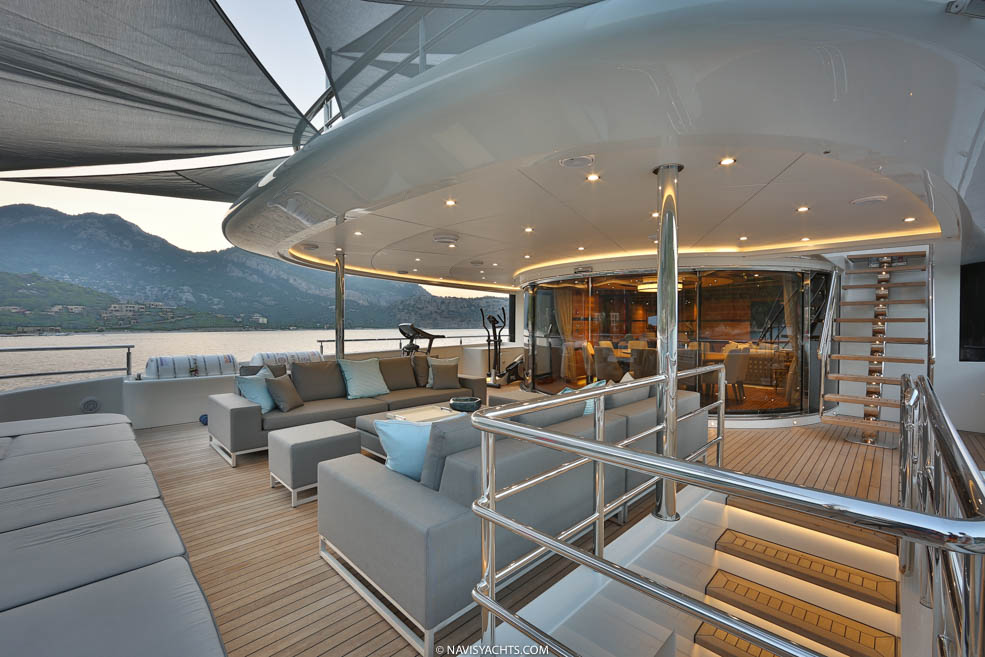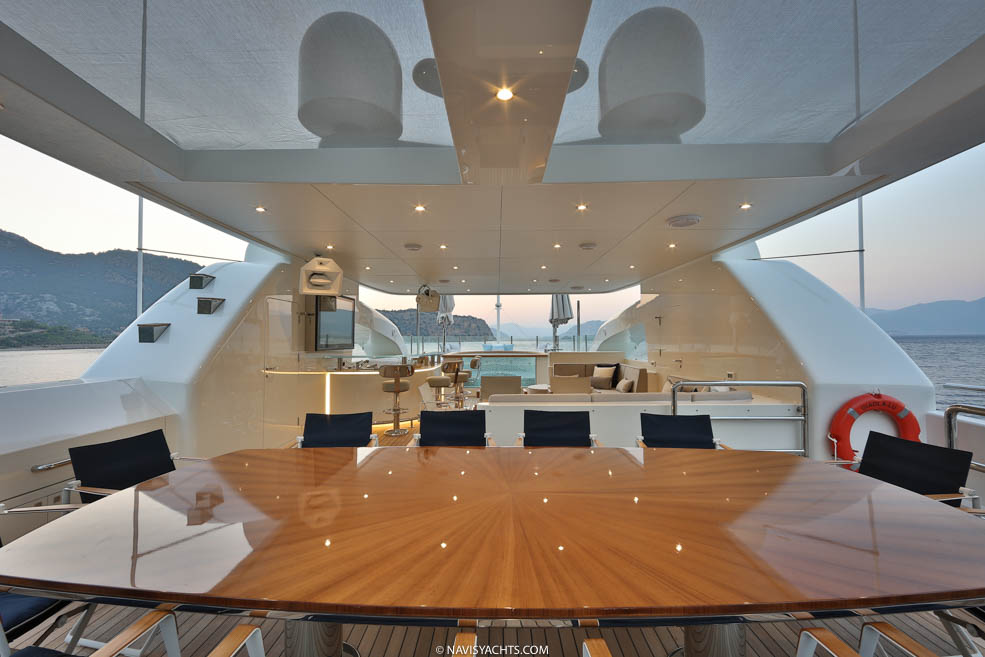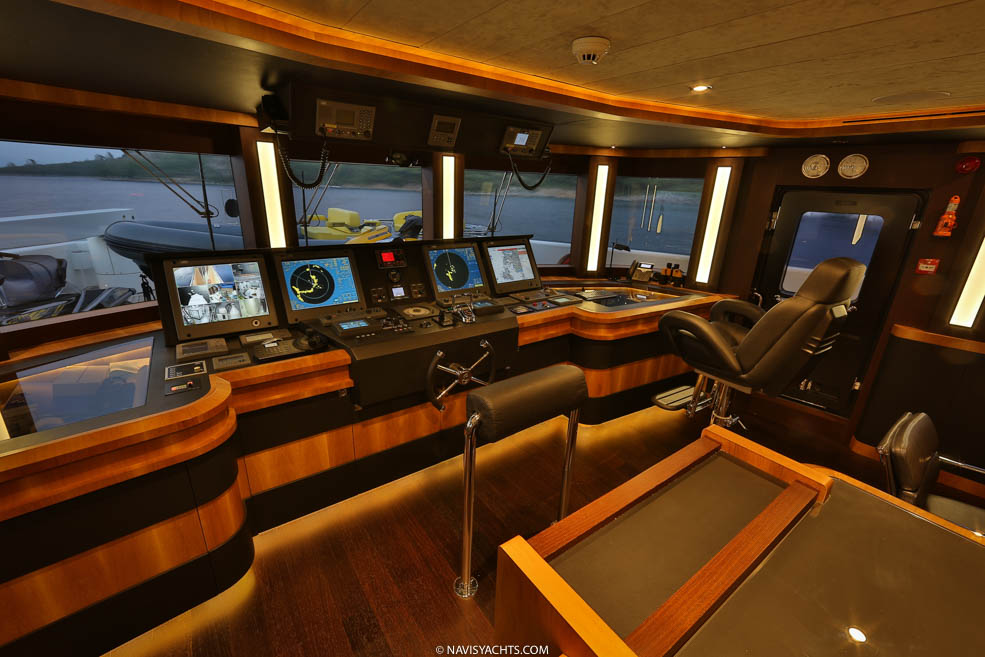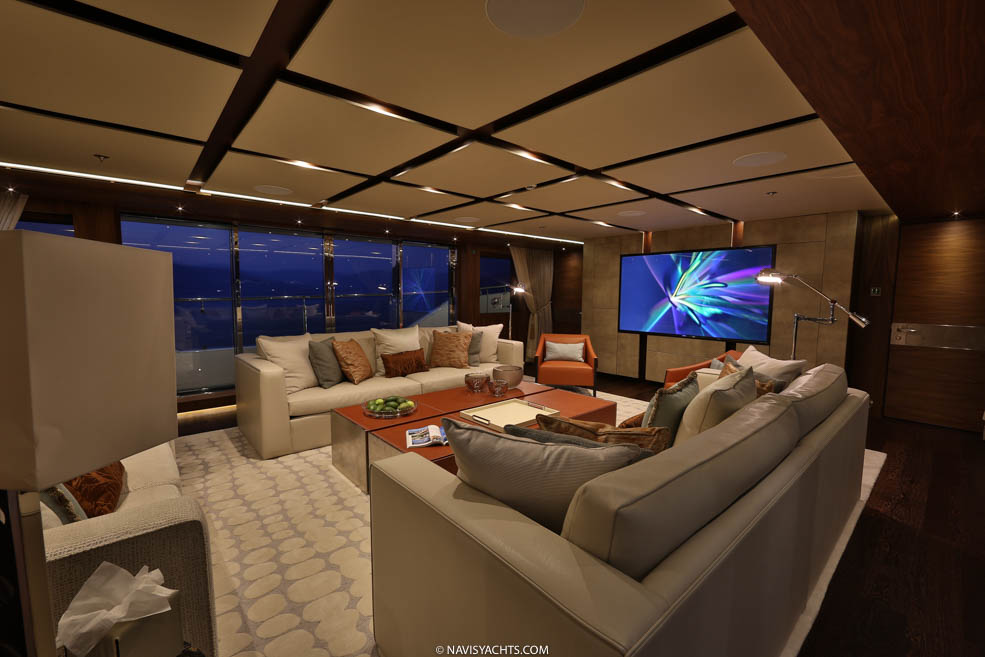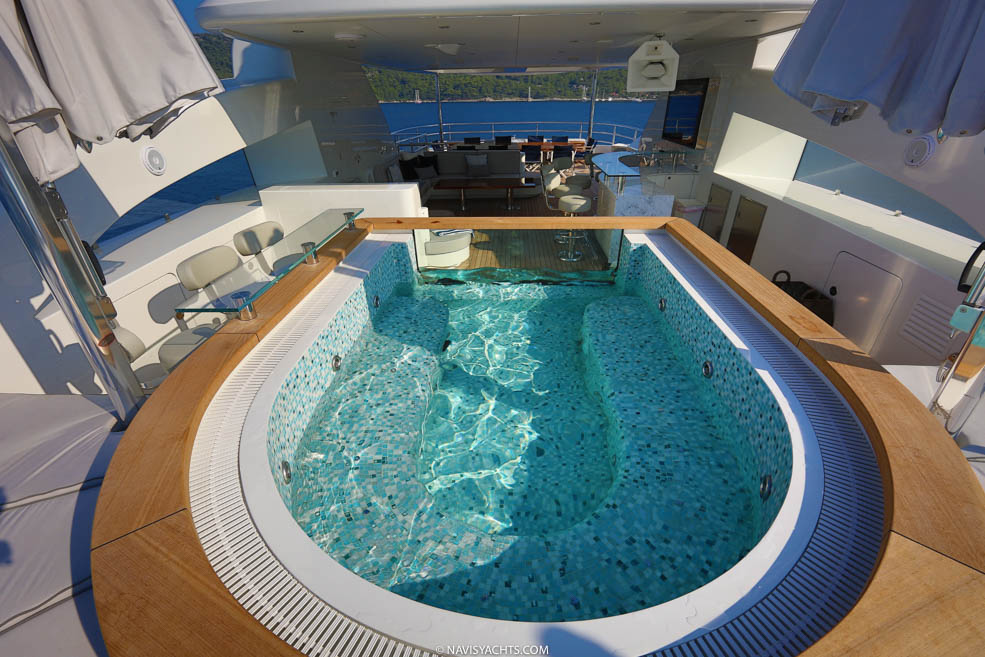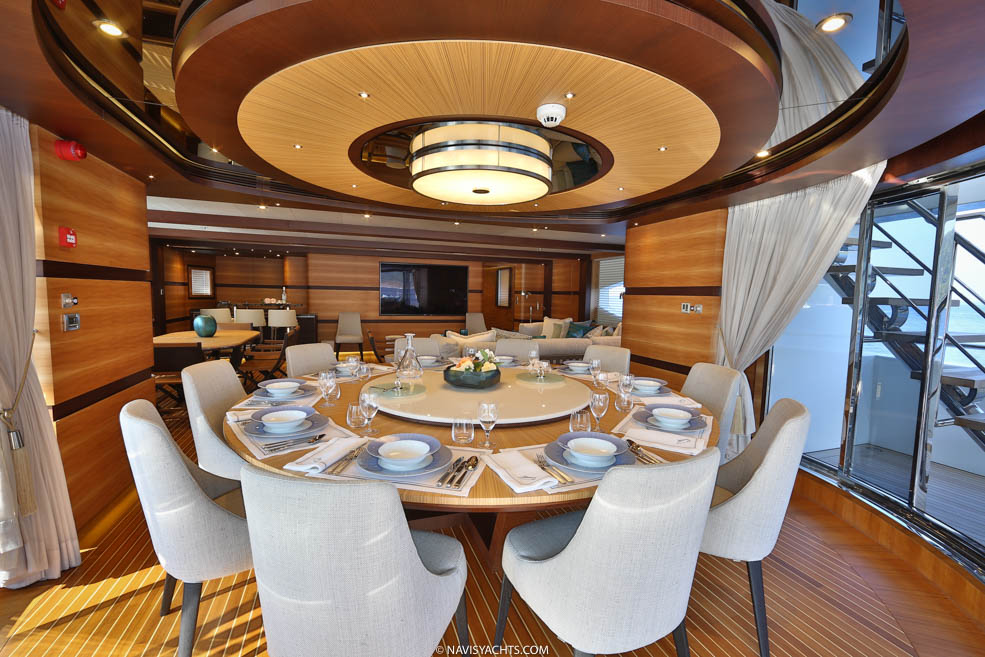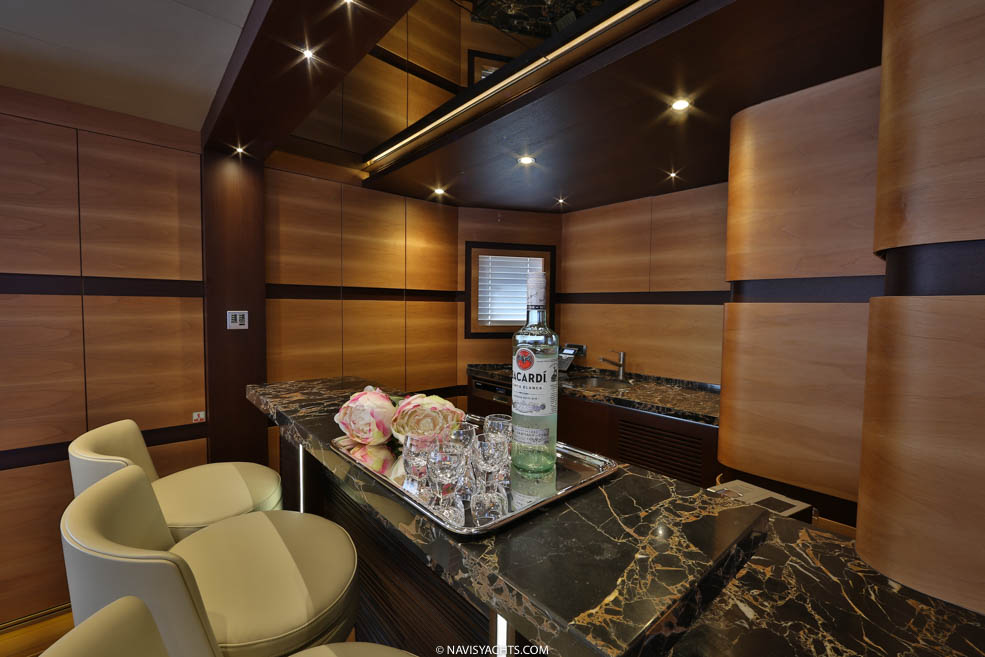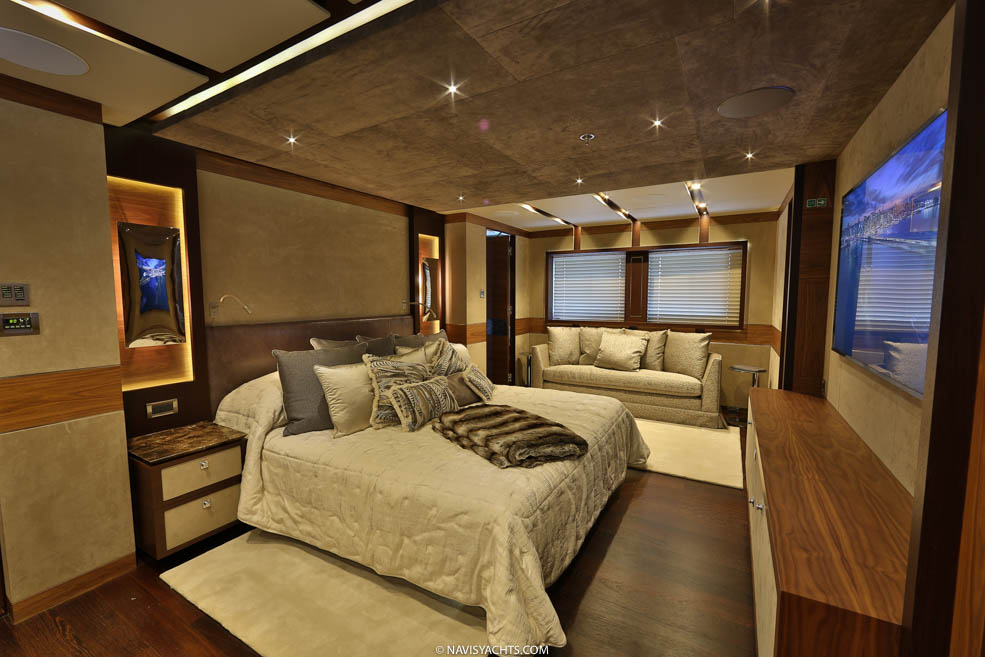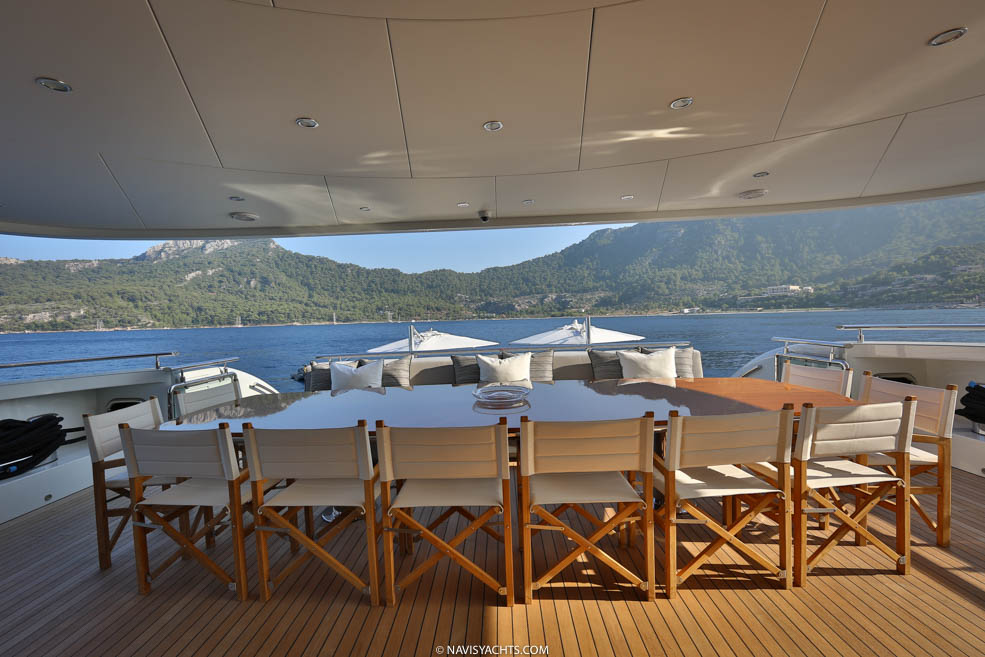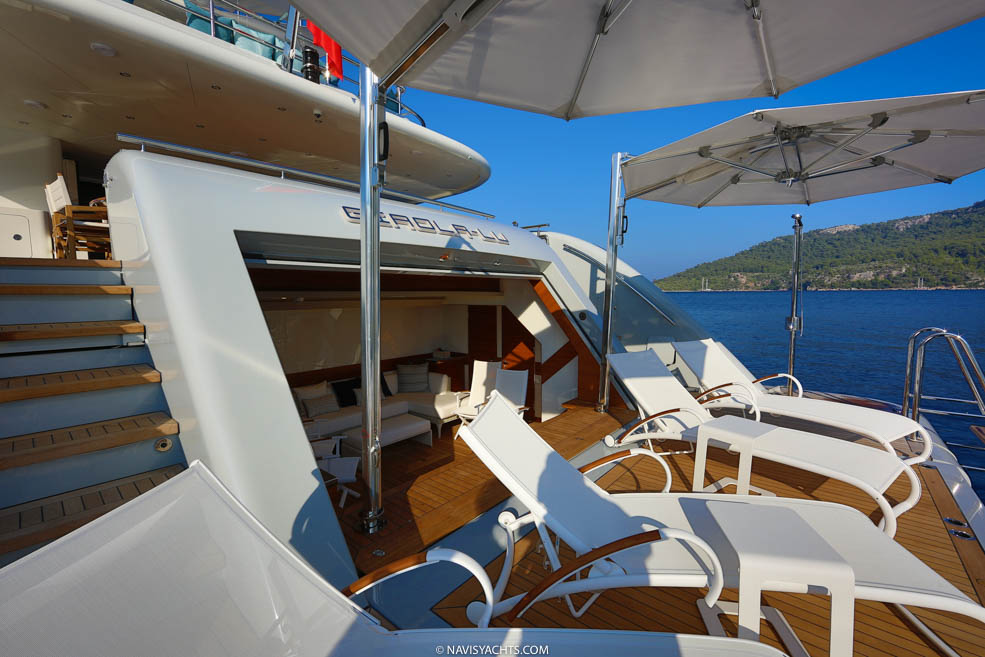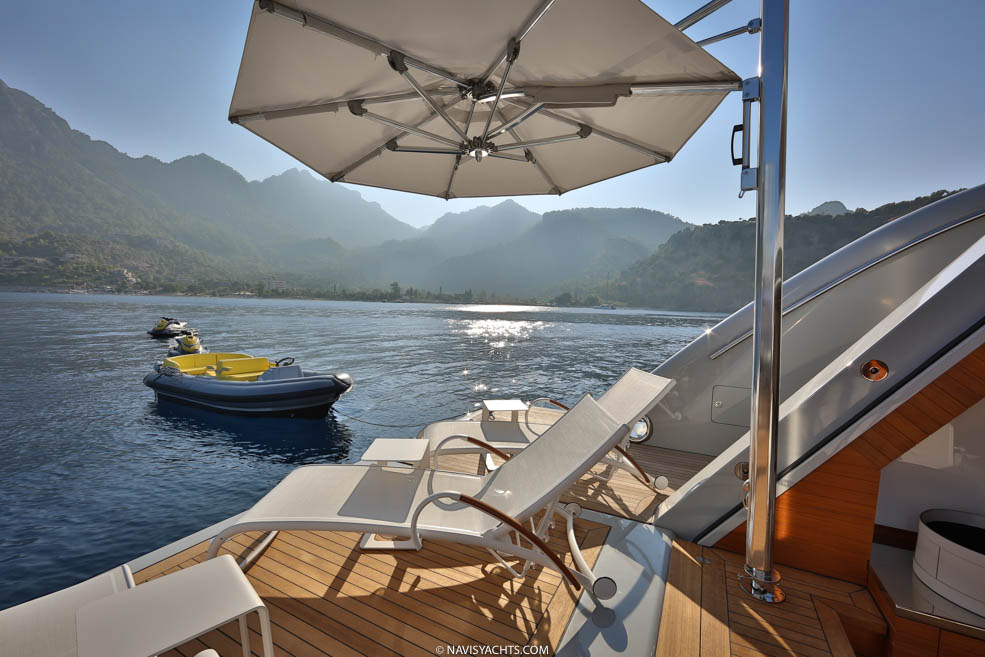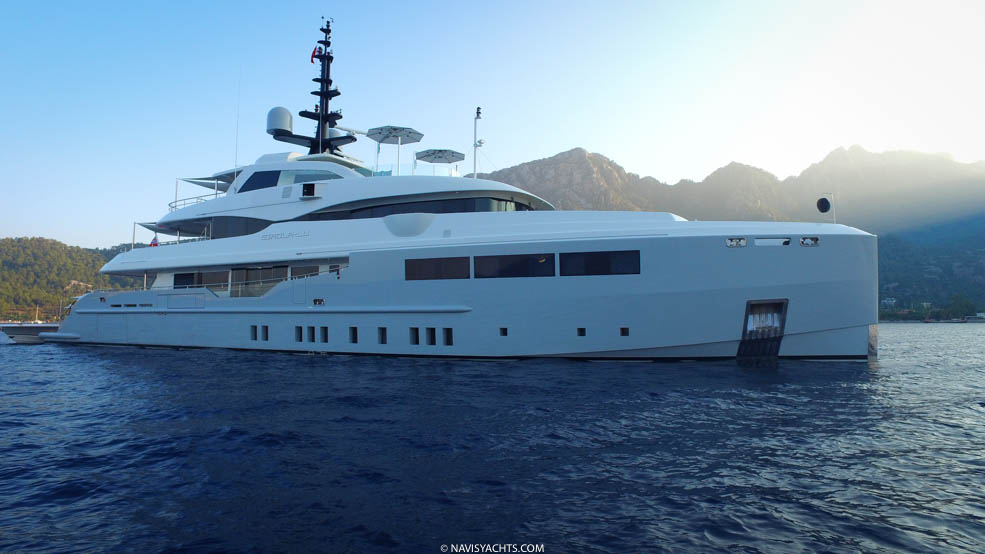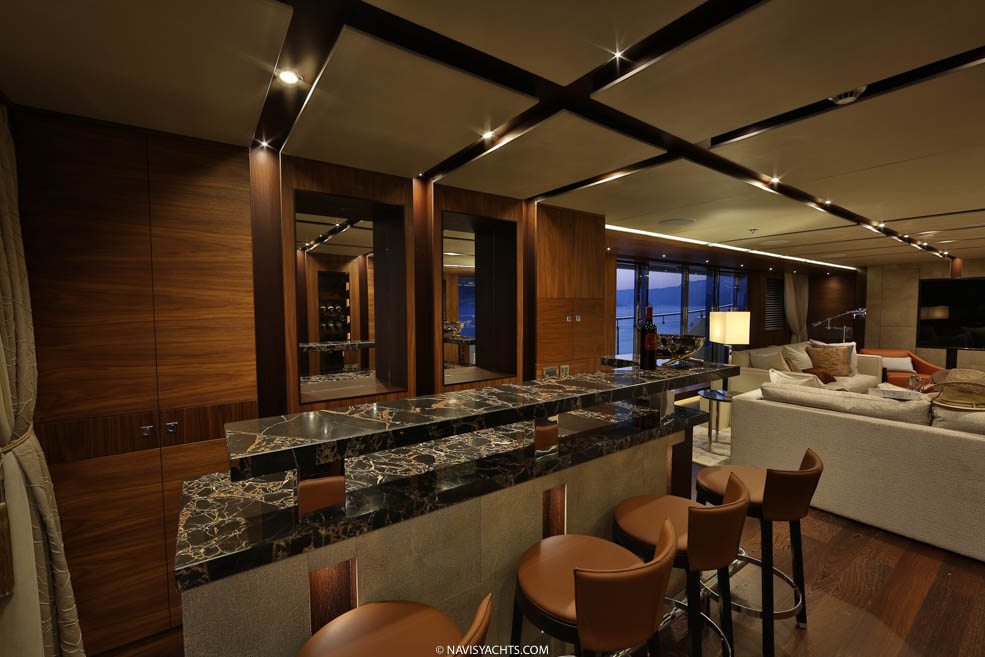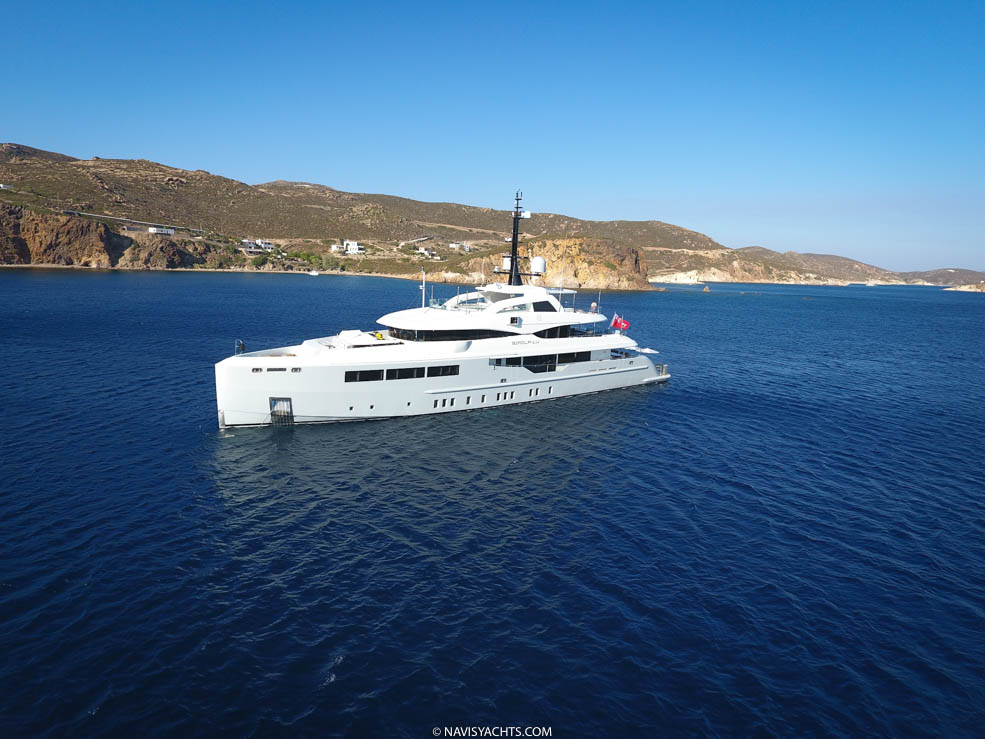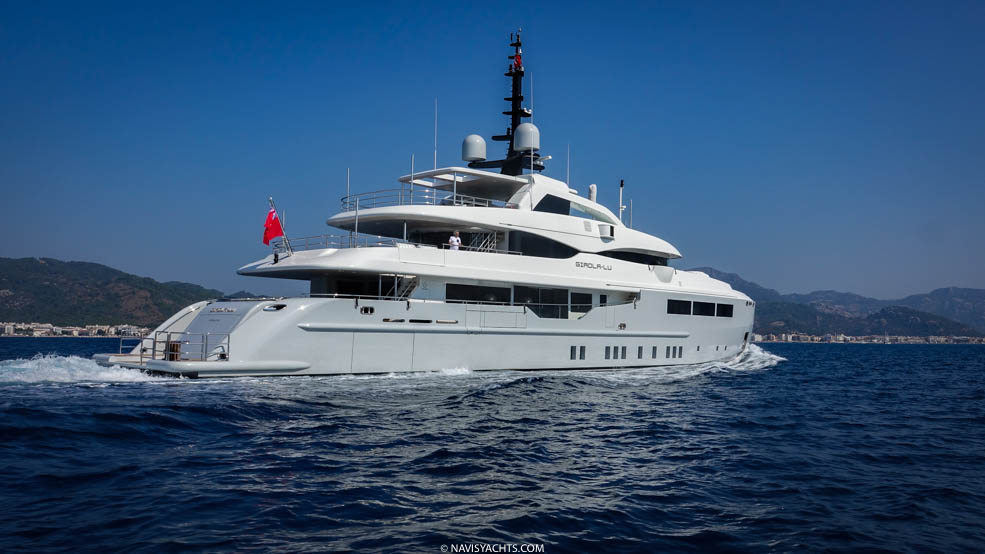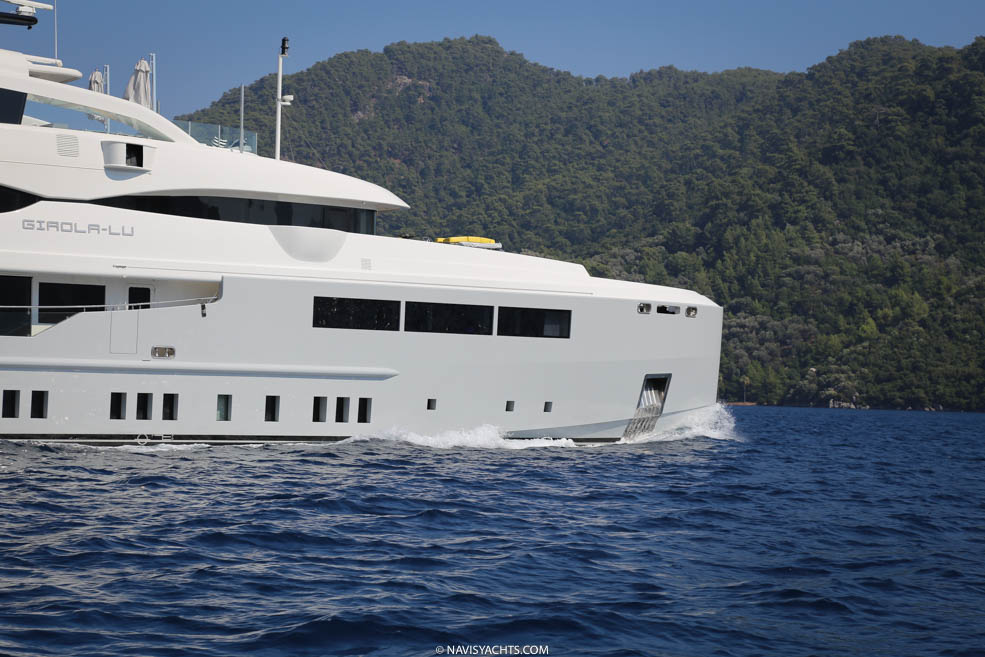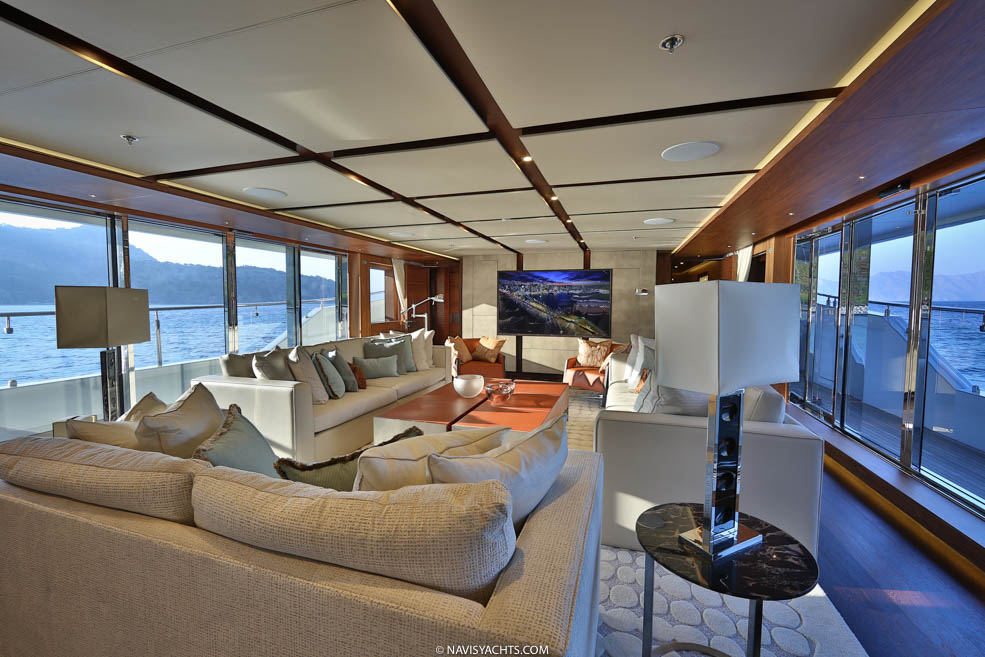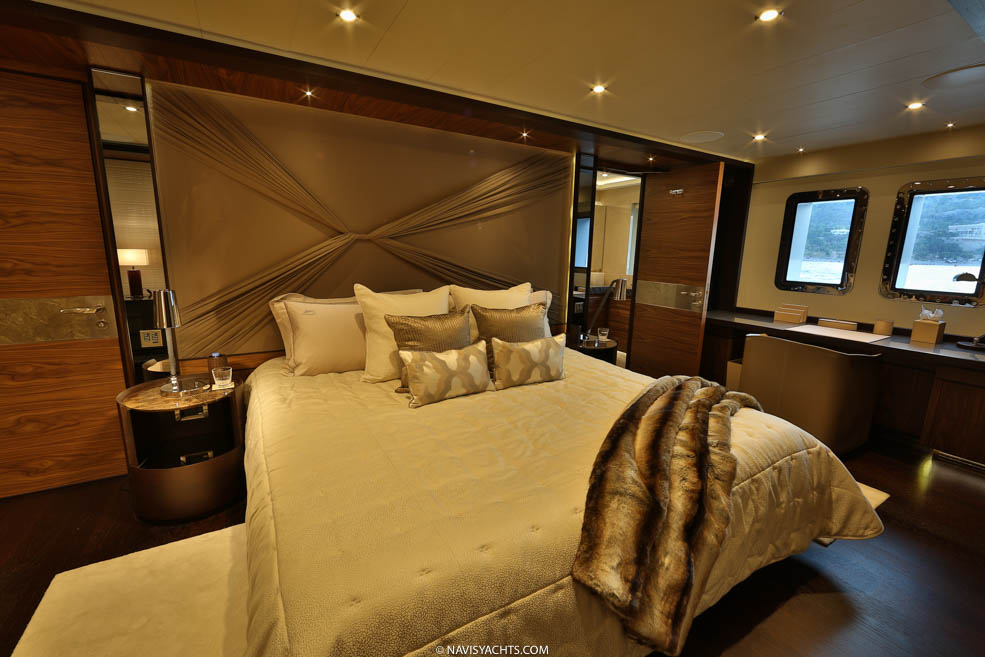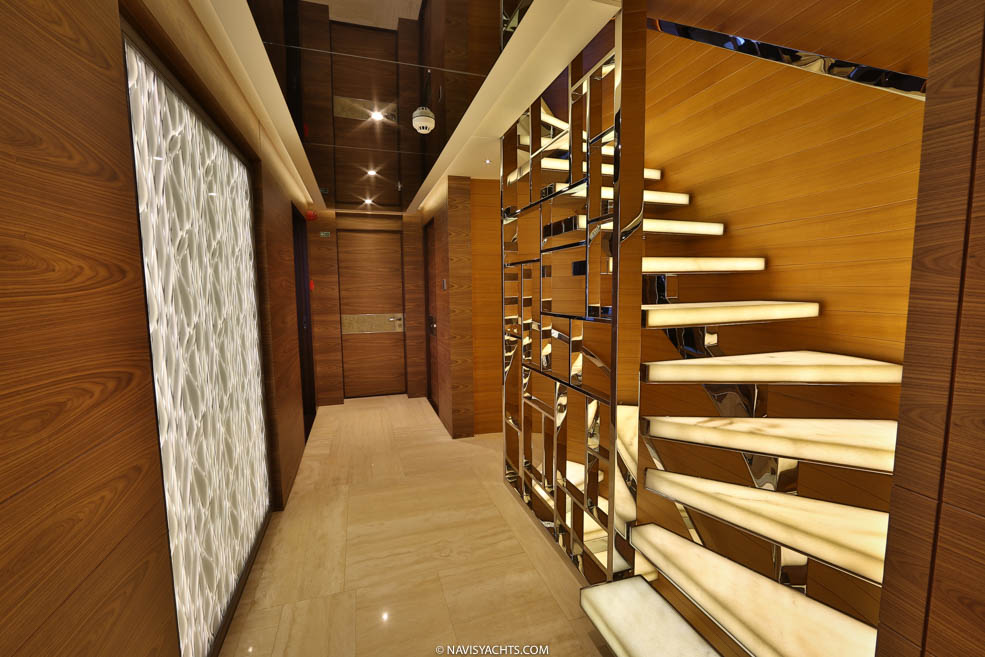 Photos: Bilgin Yachts Media | Words: K.L. Turner