Sunrise Synergy: The Exquisite Irimari
Spacious enough to support every luxury at sea, yet trim enough to navigate the world's favorite ports, it would seem that Sunrise Yachts' Irimari is well-suited for a broad range of itineraries. Though born of the Mediterranean, crafted at Sunrise Yachts' Turkish yard and delivered in May of 2015, she is designed with an unmistakably international spirit, and dressed to the nines on every level.
Introduced to the world at the 2015 Monaco Yacht Show, Irimari's reception met an unprecedented 800 clients, intriguing all through her skillful mastery of space over size. It is a story President and CEO Guillaume Roché beams while recanting, enjoying the success of his firm, opening the doors at the Antalya location in 2007 in partnership with Sunrise Chairman Herbert P. Baum.
Building the Business
Founded in the Free Zone of the eastern Mediterranean, Sunrise constructed a large, modern, 11,000 square meter facility, 65 meters in length. Leading the way, Sunrise proved the Turkish Riviera a viable superyacht hub, combining affordable property, skilled workers, and a beautiful coastline. To satisfy demand, a second, larger facility was built, reaching to 13,600 square meters and 75 meters in length, with direct access to the sea, all in preparation for creating a superb yacht like Irimari.
Exterior
Irimari's 63-meter/207-foot hull places her substantially into the superyacht category. She holds six cabins for pleasant accommodation of twelve overnight guests in six staterooms, served by 18 crew, and boasts extensive deck space. Grand windows wrap and light every space on the main and upper decks, angled to perfection, as Irimari cruises between 15 and 17 knots. Capable of 5,000 nm, her range hands the world to her as a gift, allowing transatlantic passages that lesser ships decline.
Compared to many yachts tens of meters more in length, Irimari continues to appeal as a large, spacious yacht that compromises nothing when compared to her larger peers. Employing a synergy among all involved, the owner's dream was successfully carried from plan to completion with exceptional naval architecture and smart interior design.
Sunrise tapped the talented Espen Øino to breathe life into the owner's vision through his ingenious naval architecture, further nurturing the build with interiors by the insightful and innovative team at Focus Yacht Design. The economy of using the Turkish yard coupled with the high quality of the workmanship allowed an unexpected freedom to express fresh design perspectives, directing resources toward perfection.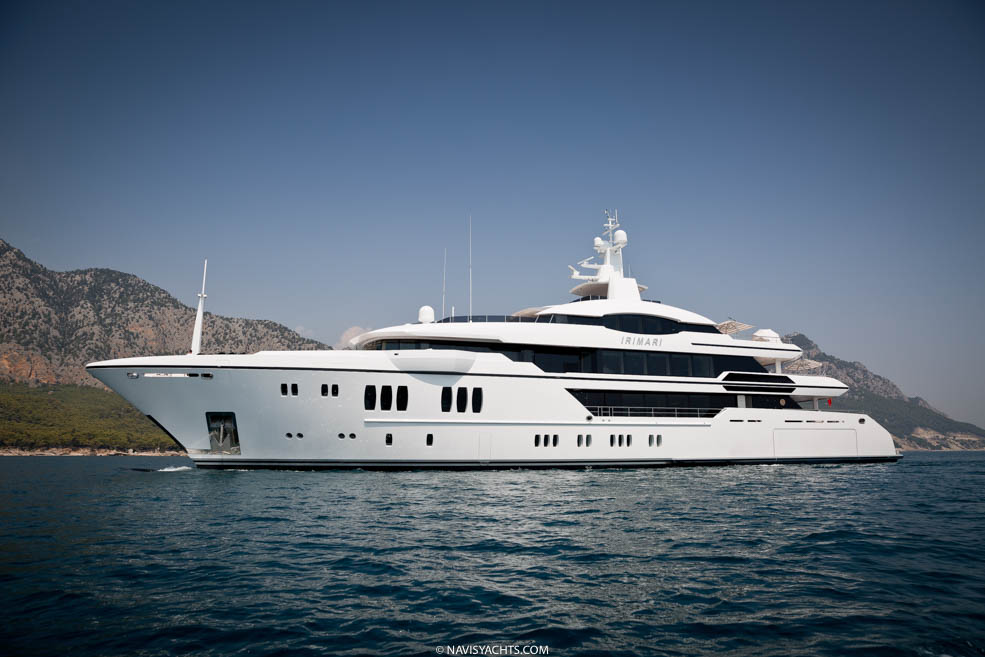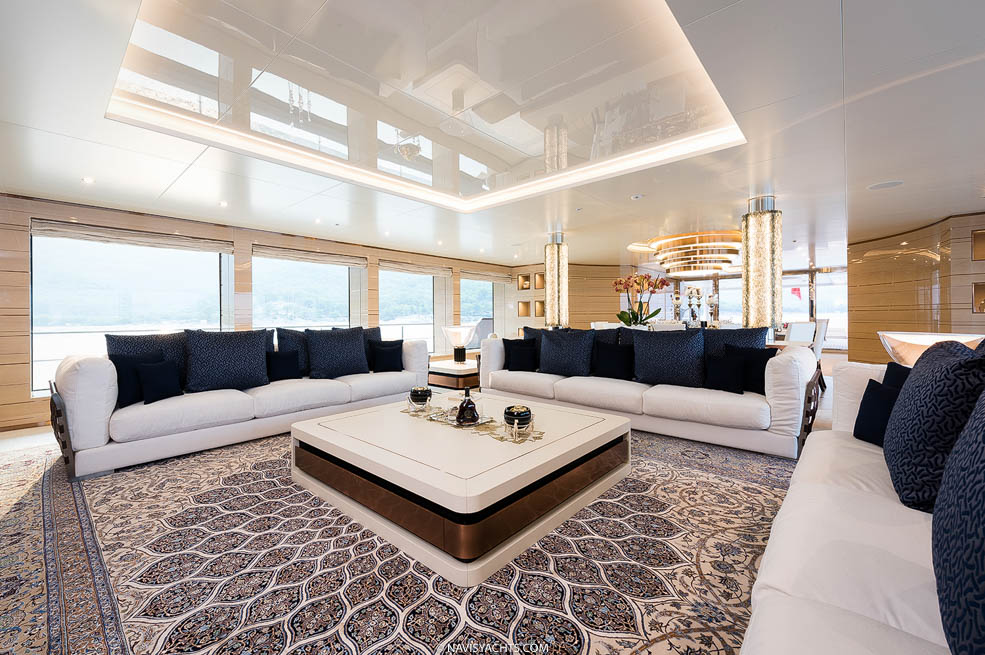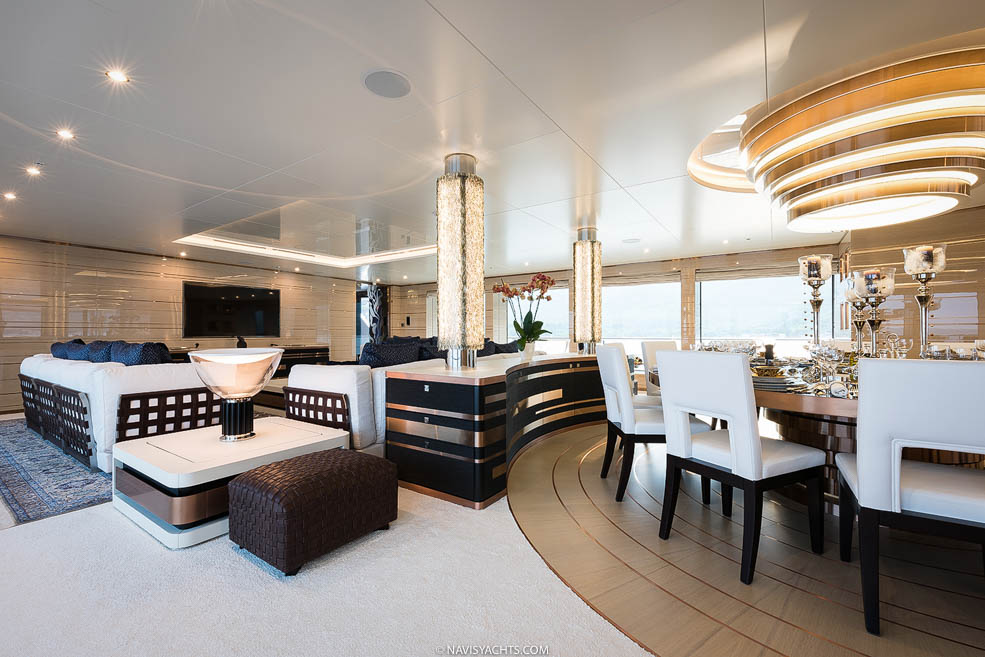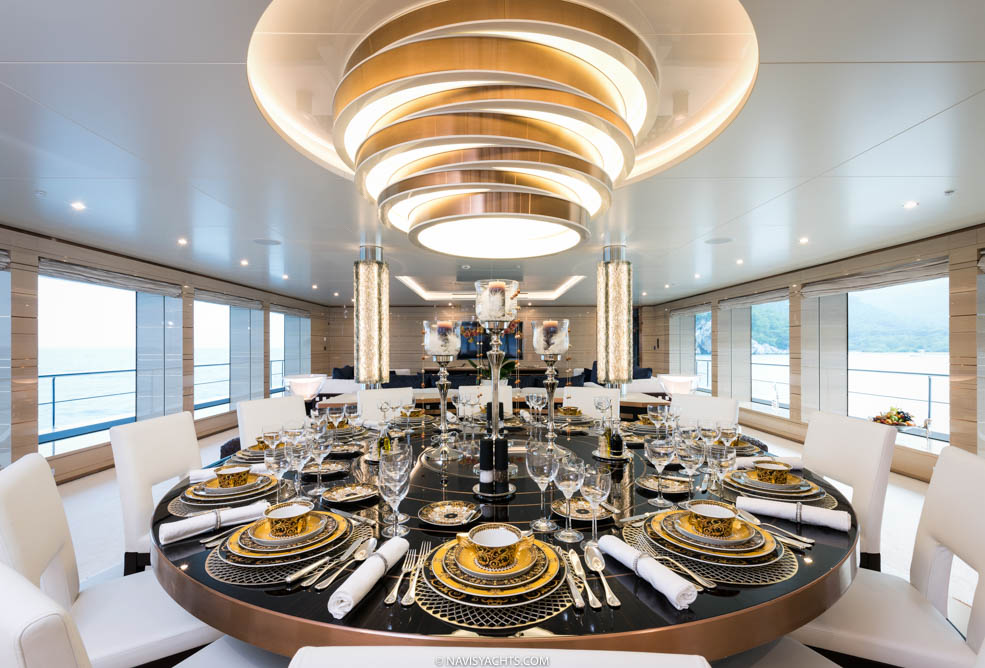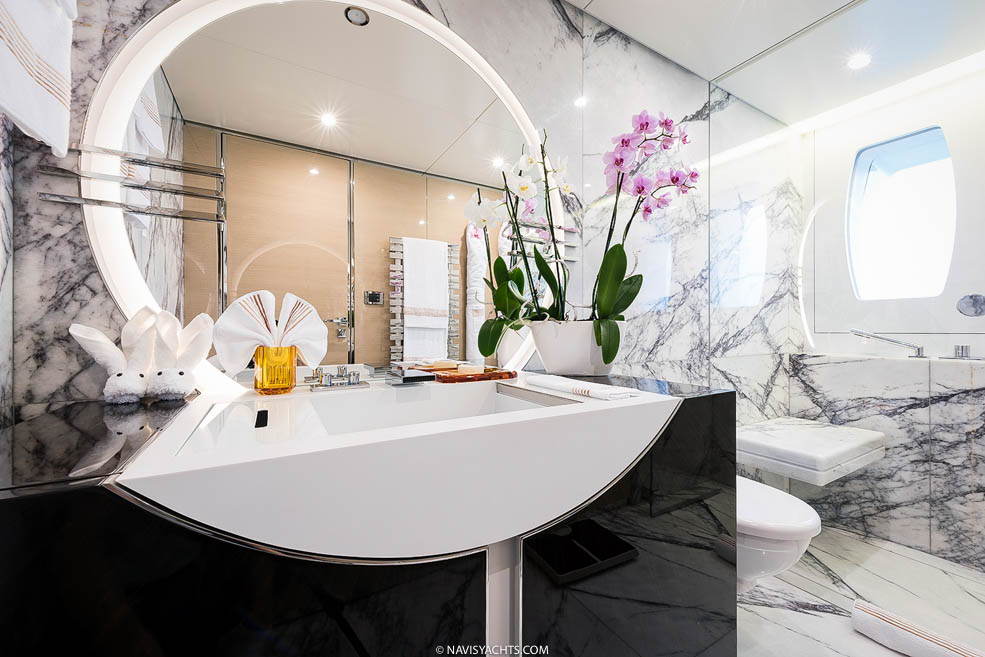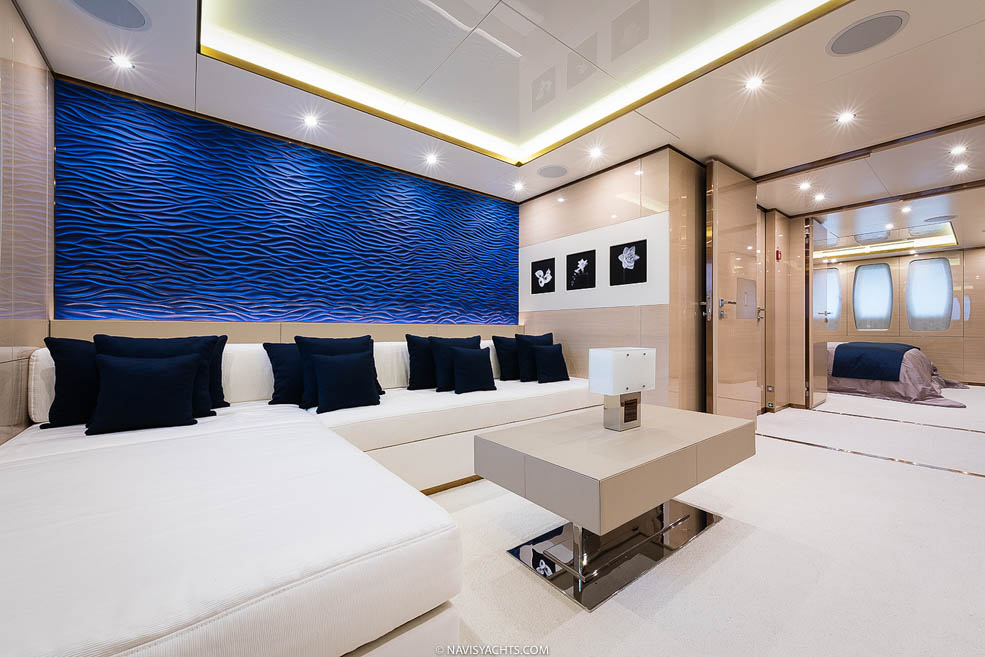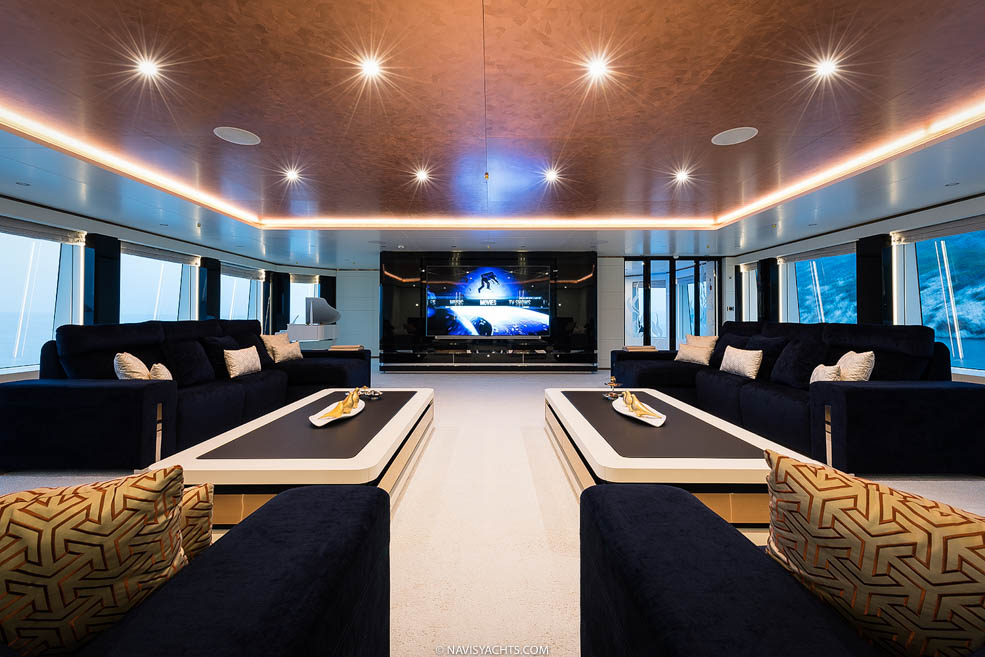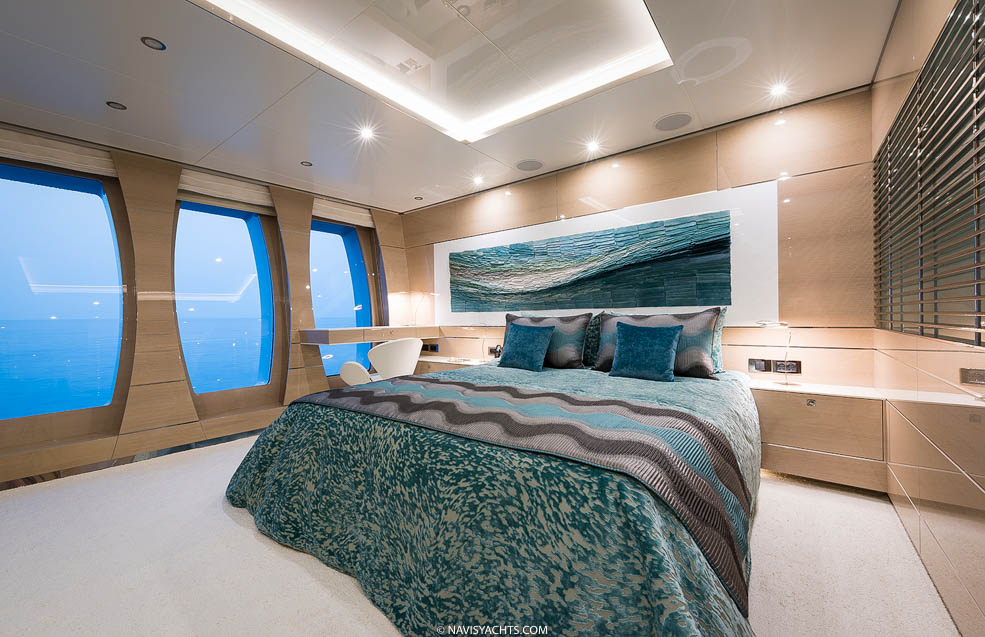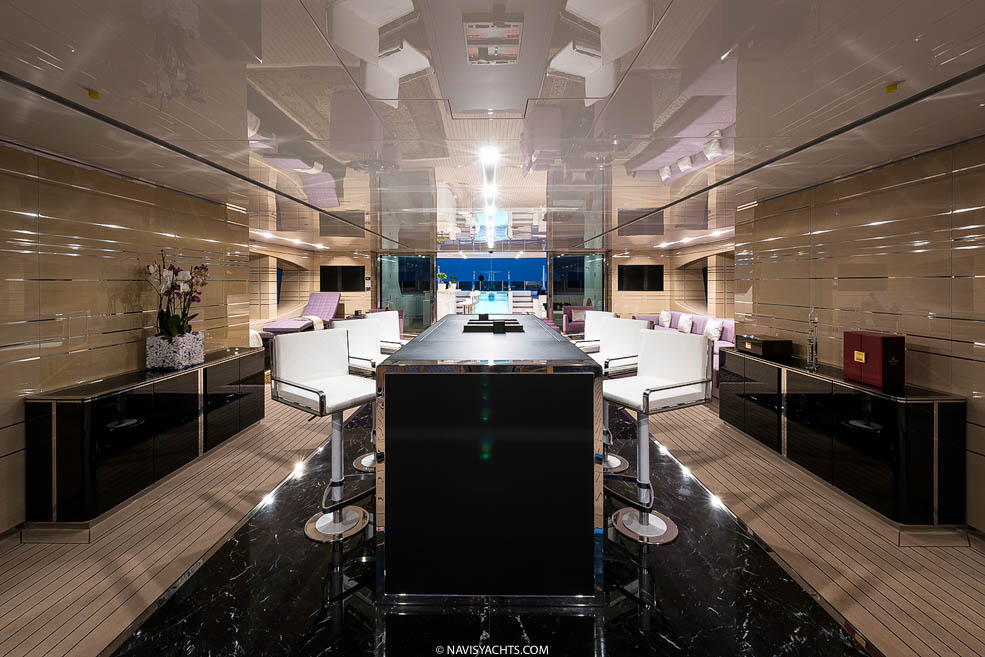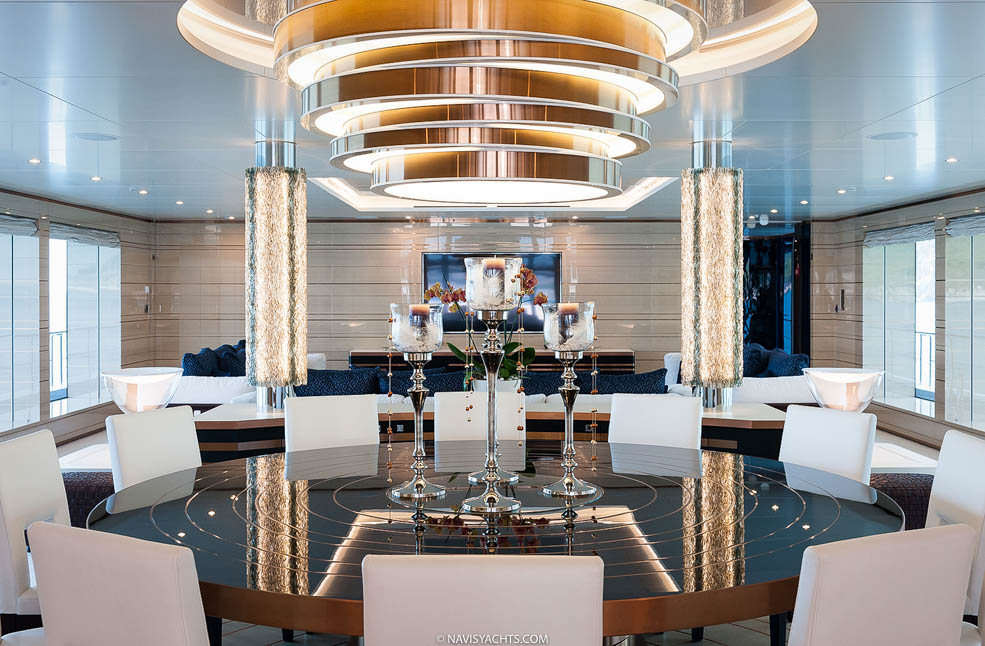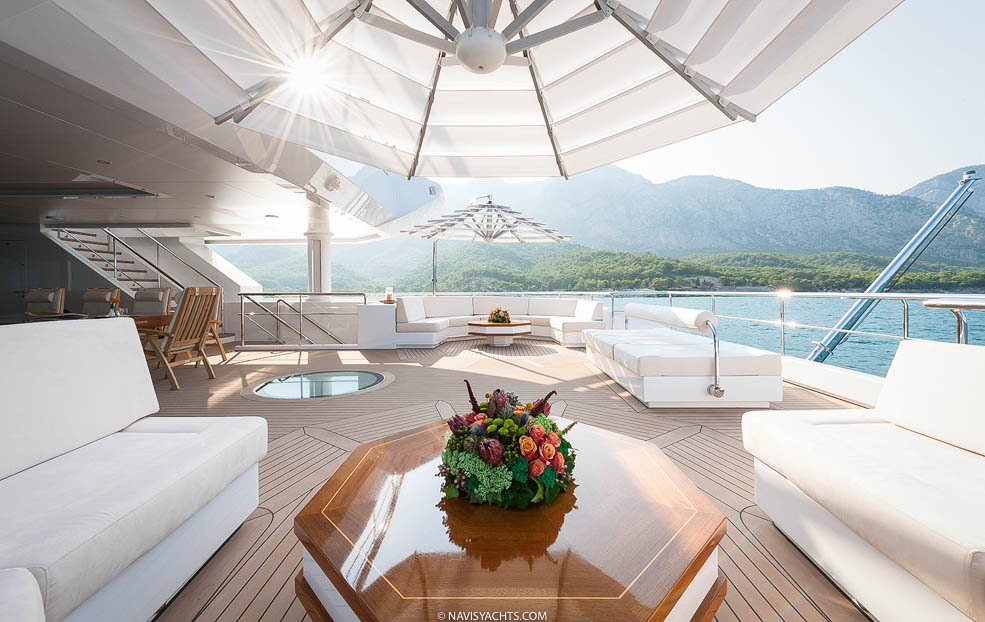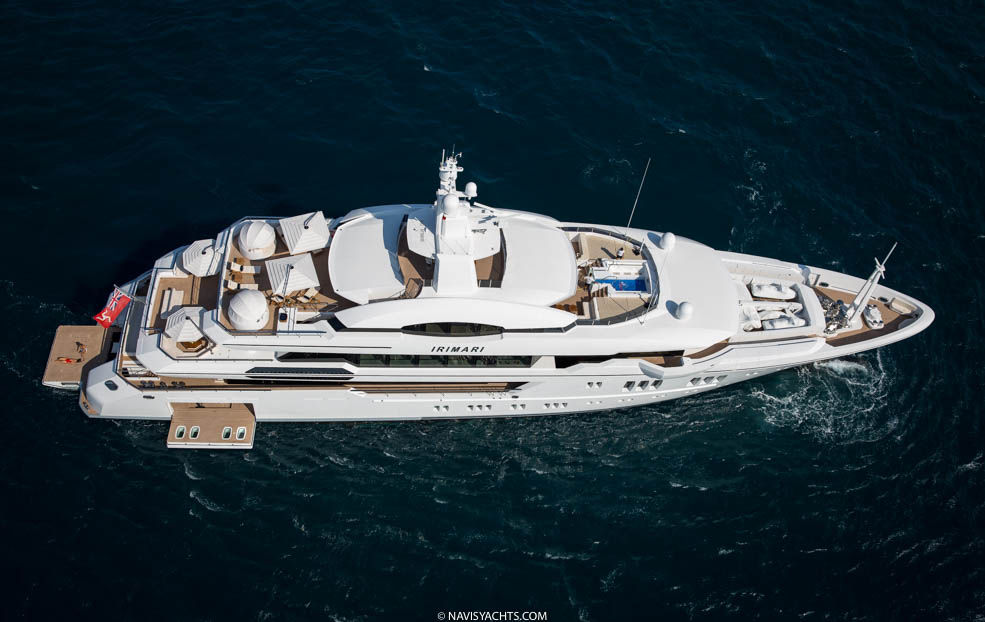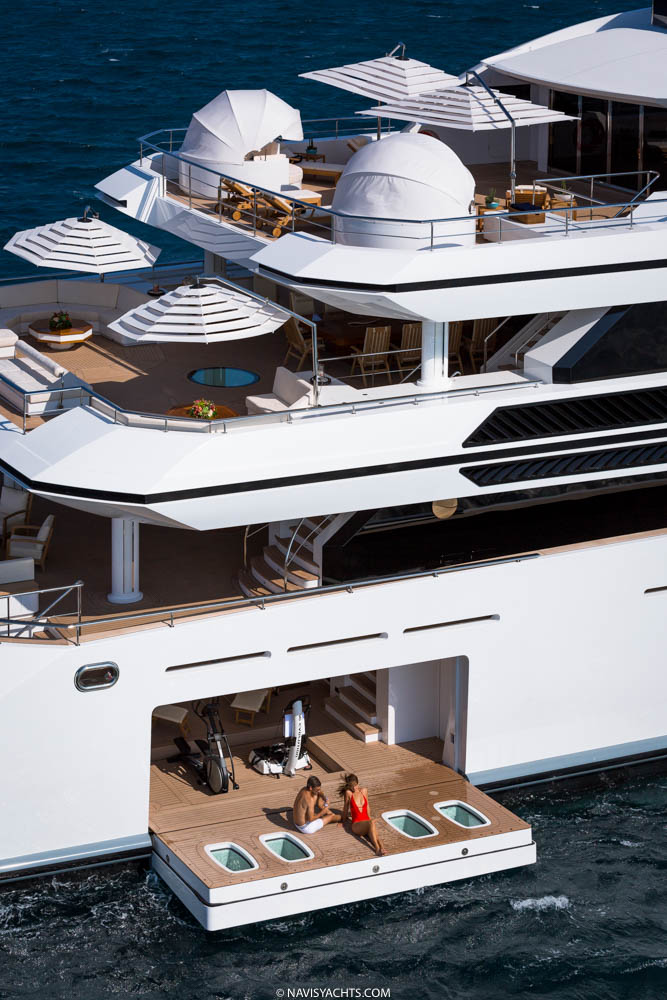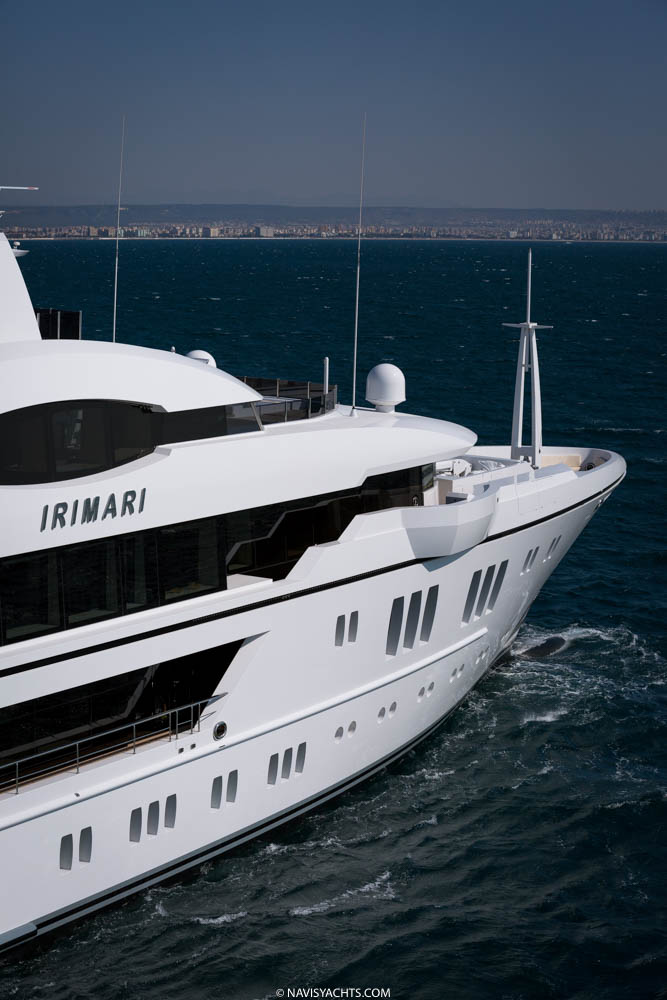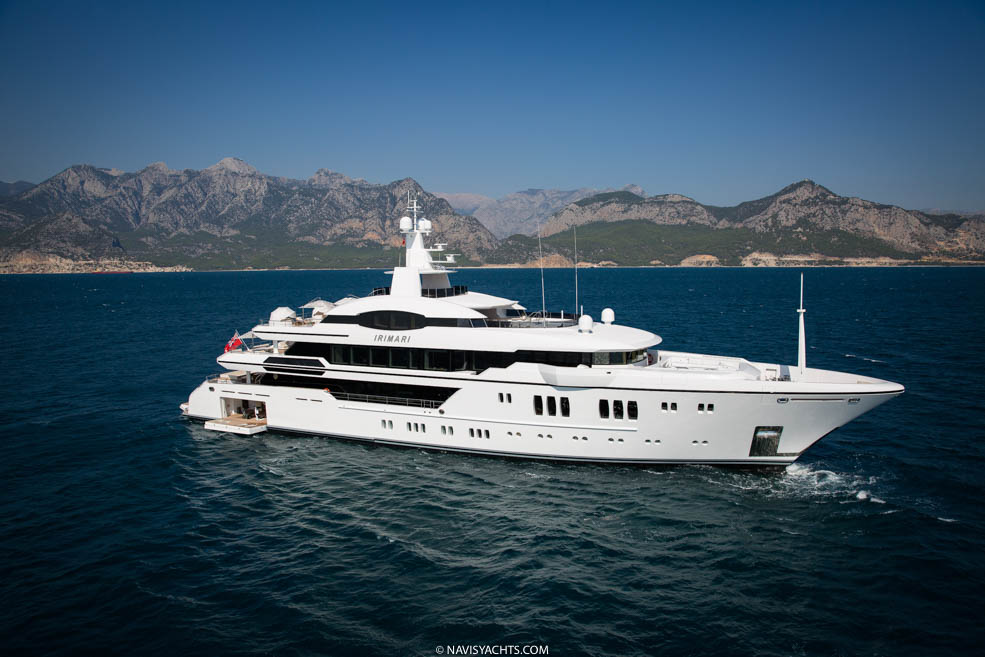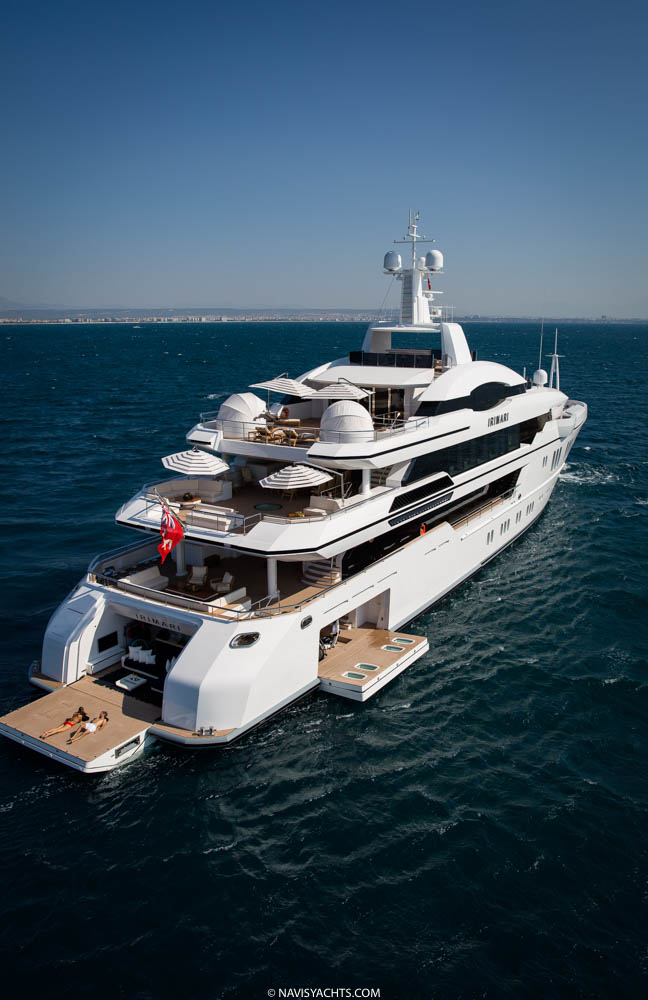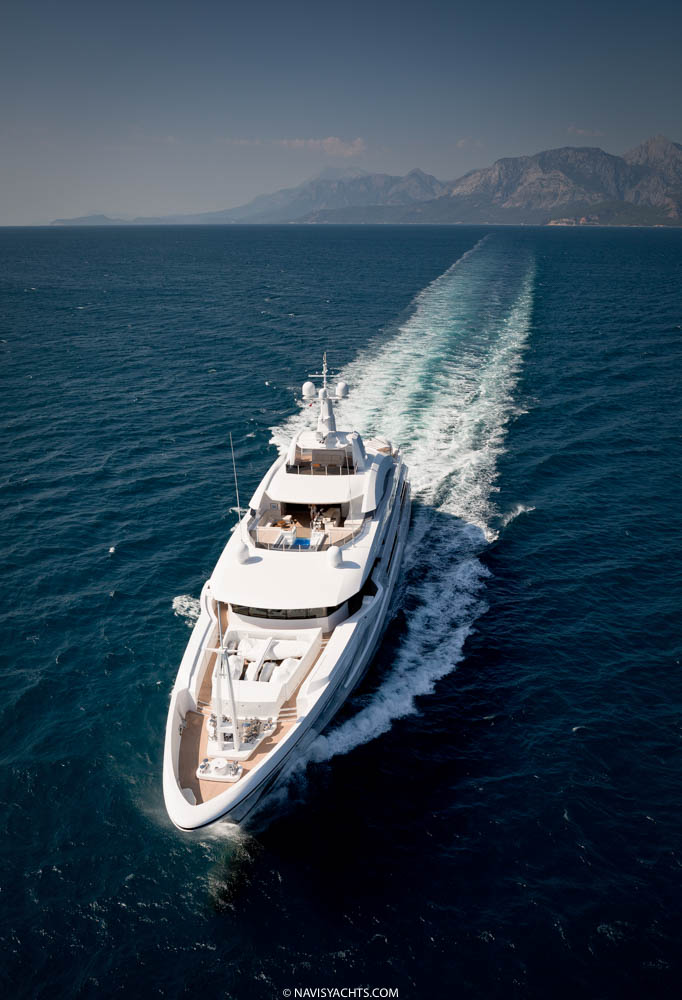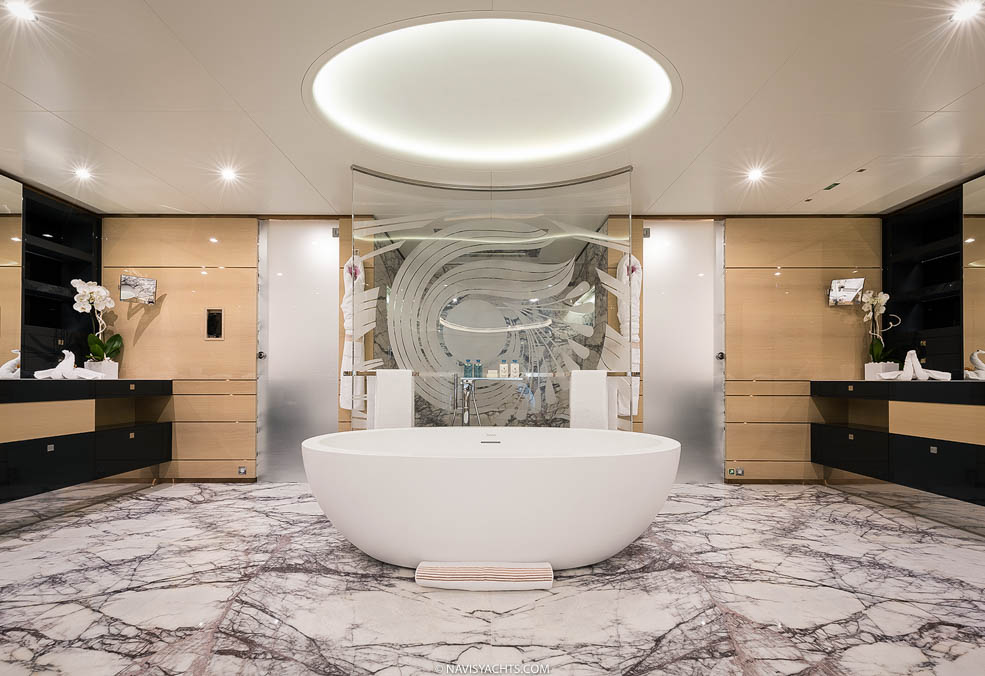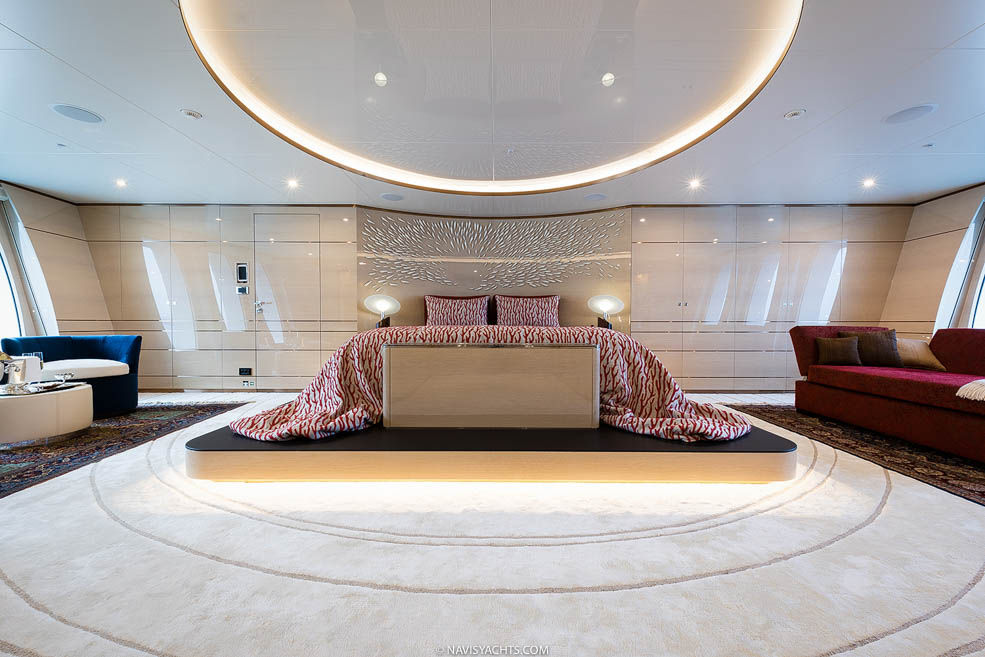 Sunrise Yacths Media, Jeff Brown | Words: K. L. Turner