Much like the world's finest yachts, Rolex carefully crafts its timepieces to exceed industry standards of performance and beauty. Nothing exemplifies this more than Rolex's Oyster Perpetual Yacht-Master II. Rolex's designers built this masterful watch to meet the unique needs of sailors and yachting enthusiasts. It's the perfect accessory for both yacht owners and people who simply admire high-quality chronographs that stand in a class of their own.
Features for Yachting and Racing
Rolex has included several features that make the Yacht-Master II useful for both casual yachting and races. All of these features focus on the precision that captains need to command crews and operate their boats effectively.
Since competitive sailors need to keep perfect track of time, the Yacht-Master II comes equipped with a mechanical function that allows programming from one to 10 minutes. This not only makes it possible to track time, but also take advantage of the flexibility that sailors need while pushing the limits of their yachts.
Operating the time piece is extremely simple, which comes in handy on the water. The Yacht-Master II features a beautiful Ring Command bezel that rotates and locks in place to give its owner complete control. The bezel is available in 904L steel, Everose Rolesor, or 18 carat gold. A blue Cerachrom insert made from corrosion-resistant ceramic can count down from 10 to zero, giving captains the information they need to make crucial decisions particularly during the 10-minute period in the lead up to a race start.
The Perpetual Calibre 4161
The researchers and designers at Rolex spent over 35,000 hours developing technologies that make the Oyster Perpetual Yacht-Master II successful. One of the most heralded features to come from this research is a self-winding mechanism that was completely developed in-house. Calibre 4161 is based on chronograph movement from the Rolex 4130. To make this technology even more effective, Rolex built a Perpetual rotor to keep the wristwatch perfectly wound at all times. Its hairspring even resists influence from magnetic fields and temperature variations, making it one of the most precise timepieces in the world.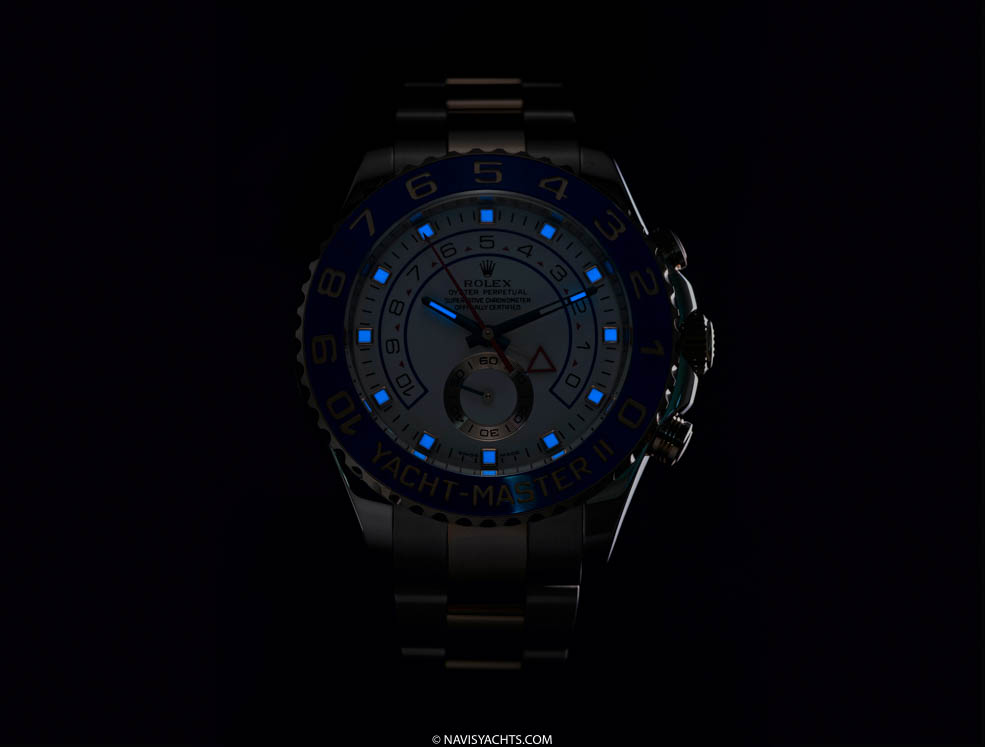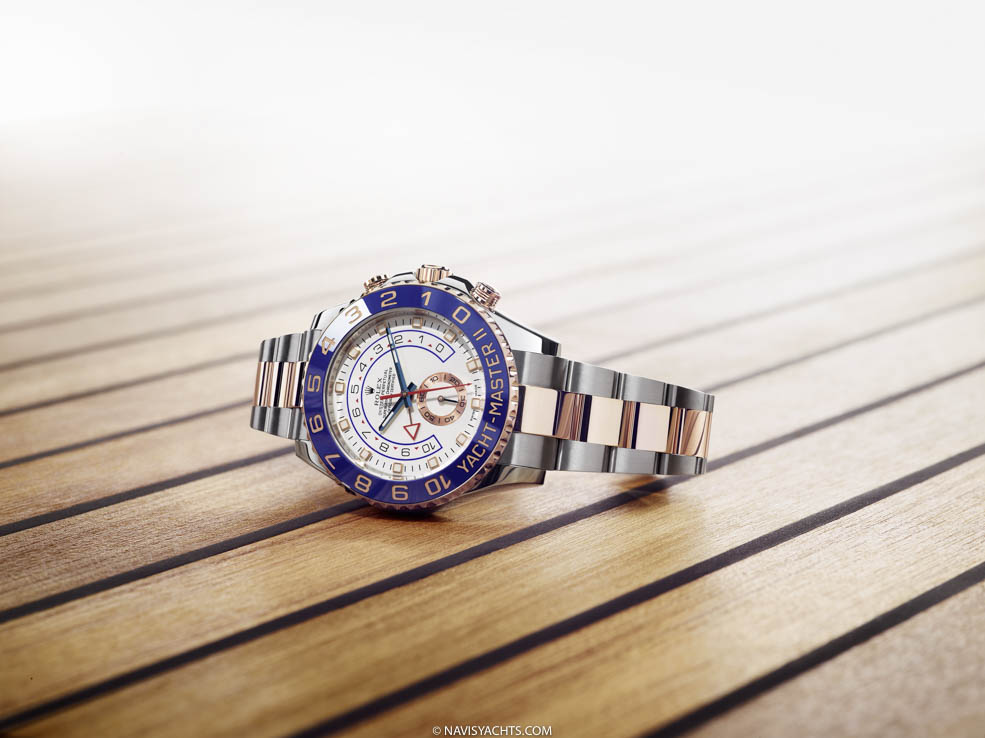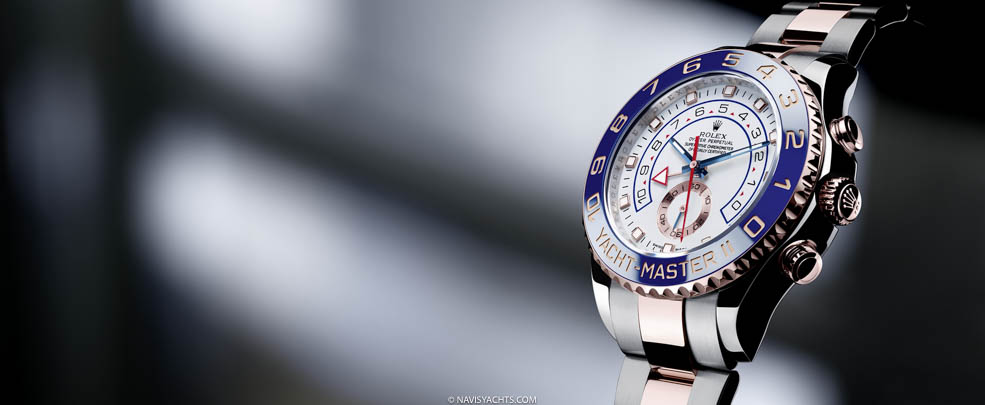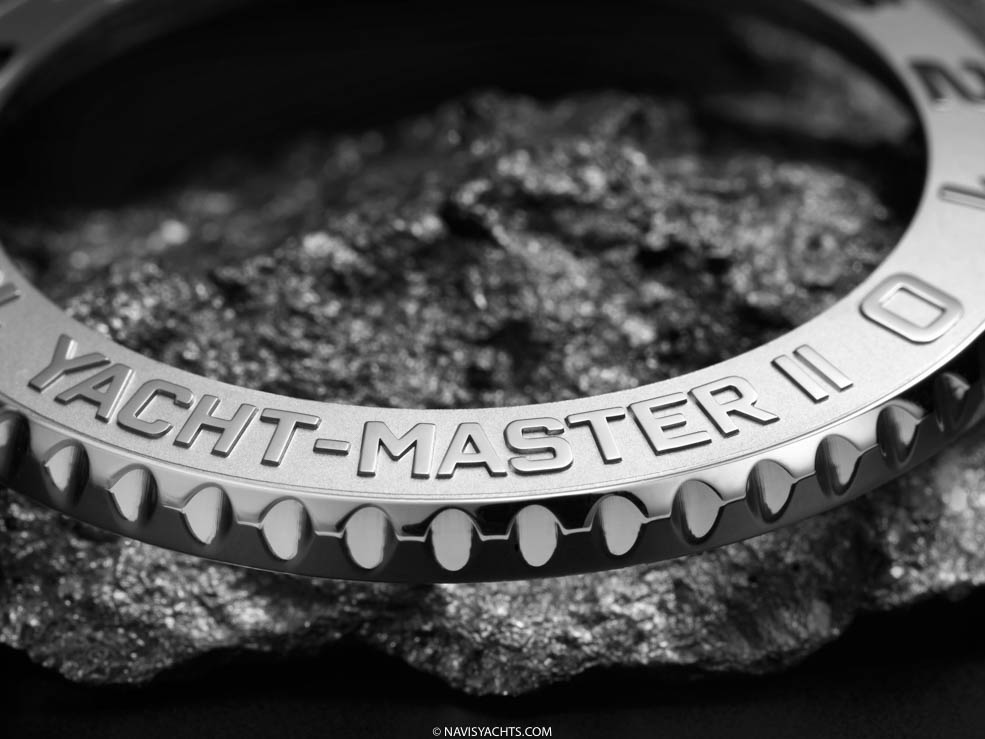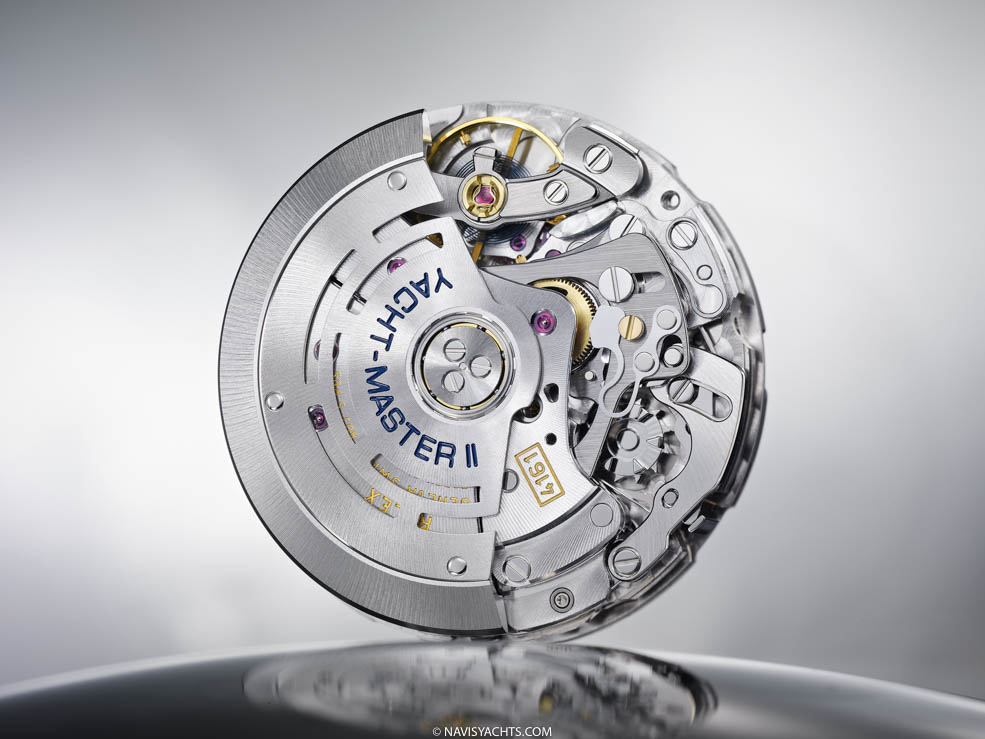 Photos: Rolex | Words: Matt Thompson