Nautor's Swan 115
A dramatic statement from any visual angle, the Nautor's Swan 115 is designed to quicken the pulse of cruisers and racers alike. From overhead, a slim, piercing shock of gorgeous teak slips through a sea of blue. From the shore, a sleek hull shears the waves in perfect balance. From the deck, responsive control and steady speed invite play with wind, water, and sun. From the designer's point of view, the 32.20-m/115.5 ft. yacht is an adrenaline rush on top of an already heady experience, knowing that the design not only looks good on paper but performs well under sail.
Germán Frers:
Inseparable from every Swan design since 1981, the hand of Germán Frers ensures sleek lines, low topsides, and an effortless elegance the envy of all. His nautical poetry, written in the simple lines of this optimized cruiser/racer, wraps style and quality into every fiber. Embracing high quality materials, carbon fiber, Nomex, a 32.84 m/107.7 ft. waterline, a high aspect lifting keel, and a retractable propeller shaft, the Swan 115 presents another strong, high-performance yacht for this legendary brand.
115 S: Semi-Raised Cockpit Cruising Yacht
An inspired long distance cruiser, the 115 S, for "semi-raised," refers to the cockpit design. Keeping a low profile, the 115 S offers a protected vantage point in the posh saloon with windows above the seating area for a protected view of the outdoors. Designed with cruising comfort in mind, the 115 S is optimized for speed, inviting racing challenges, while entertaining guests in style.
With a long, full length waterline, this modern hull is capable of high speed, using the 94-ton displacement to its greatest advantage. Assisted by a high aspect ratio lifting keel of 5.70/3.50 meters, twin rudders are configured to match keel performance resulting in greater maneuverability at slow speeds as well.
Forward of the seating, the deck is flush, clean, and uncluttered. Just aft of the seating, twin divans back up the C-shaped sofas to port and starboard. The arrangement comfortably accommodates a crowd, with expandable tables in the nook of both sofas.
Centered forward, between the seating, a beautifully crafted teak stair descends to the semi-raised saloon. On the top deck aft of the seating area, a pair of stern-facing divans face the helm stations, with plenty of space for working the winches or strolling the deck without disturbing seated guests. Fully aft, dual helm stations offer clear visibility ahead.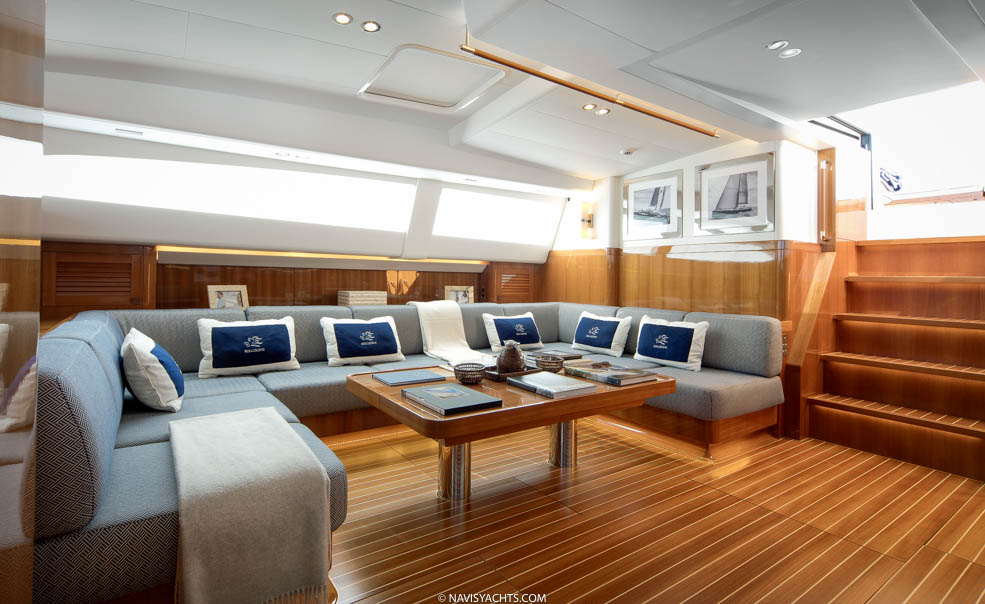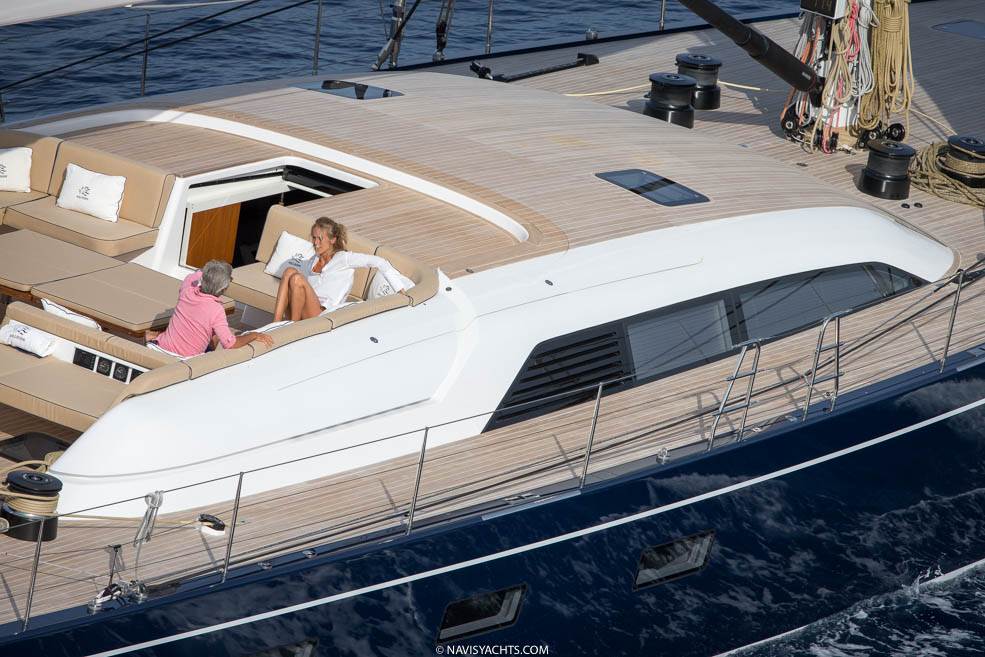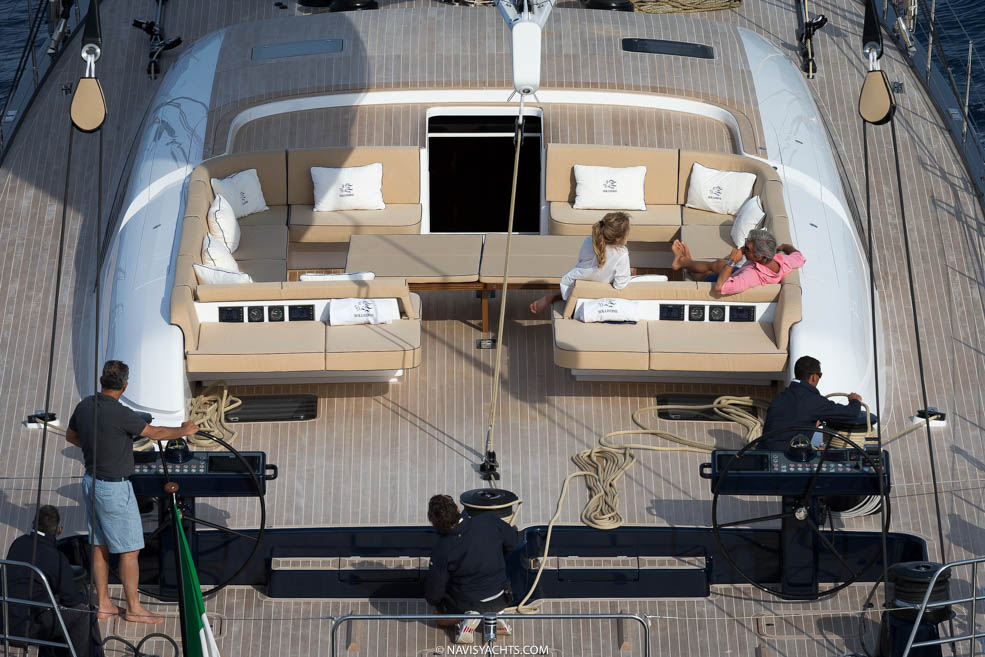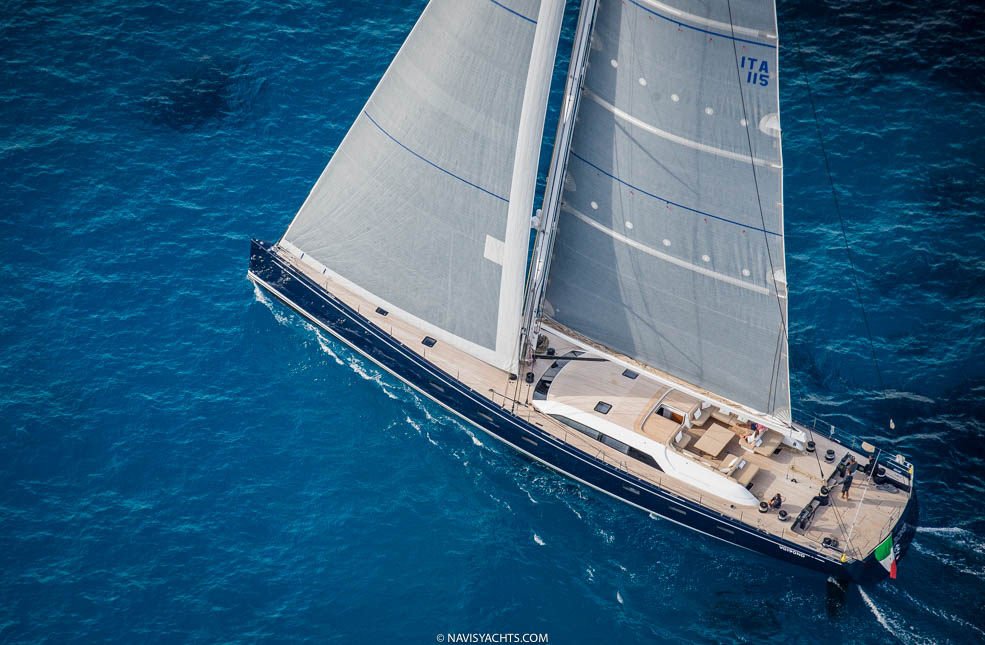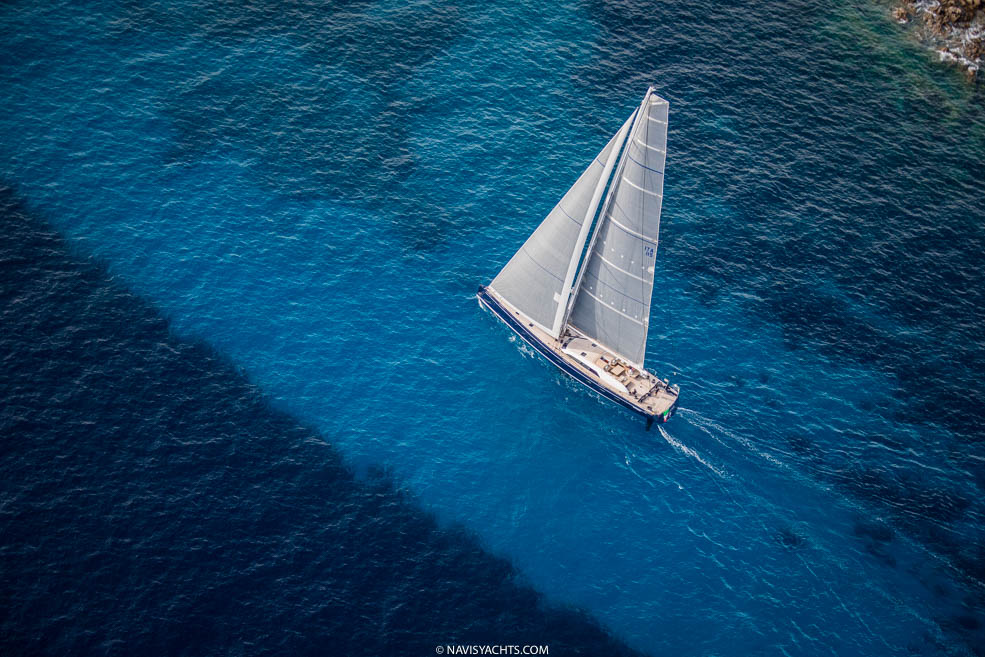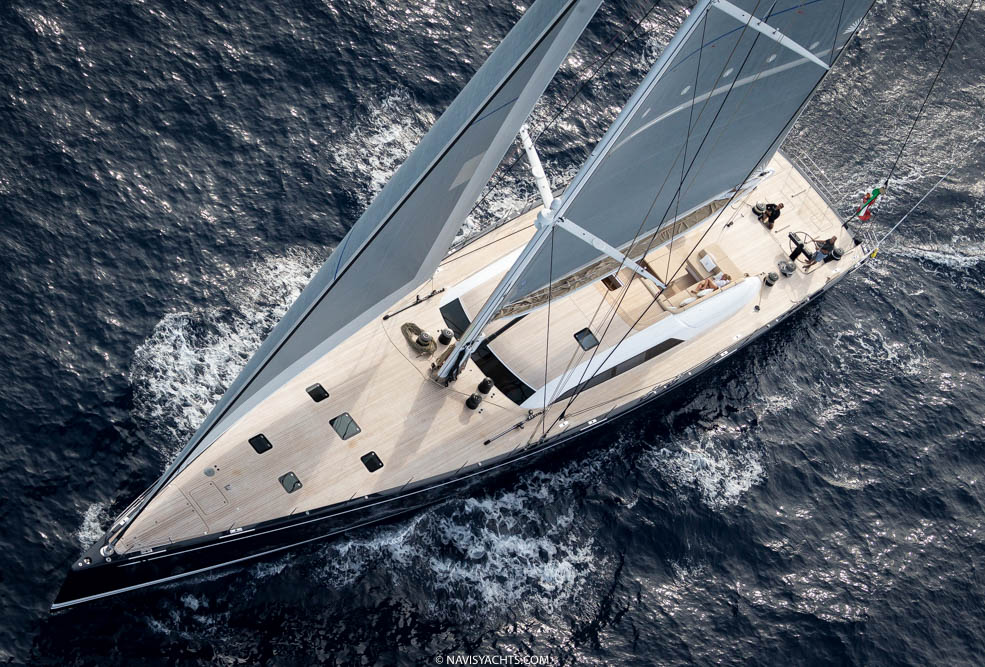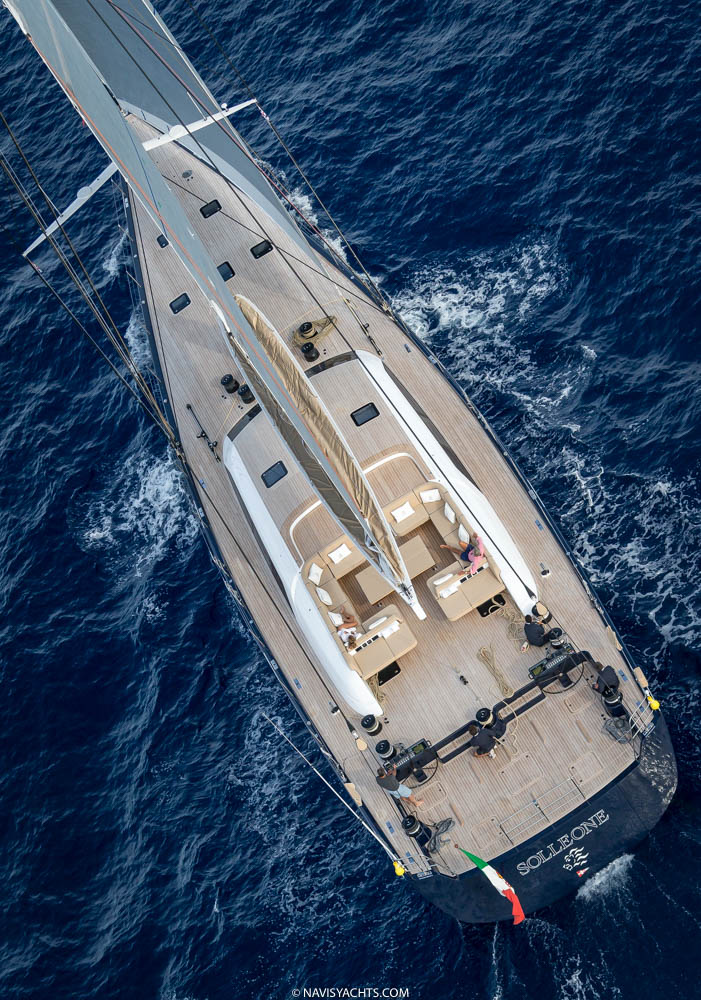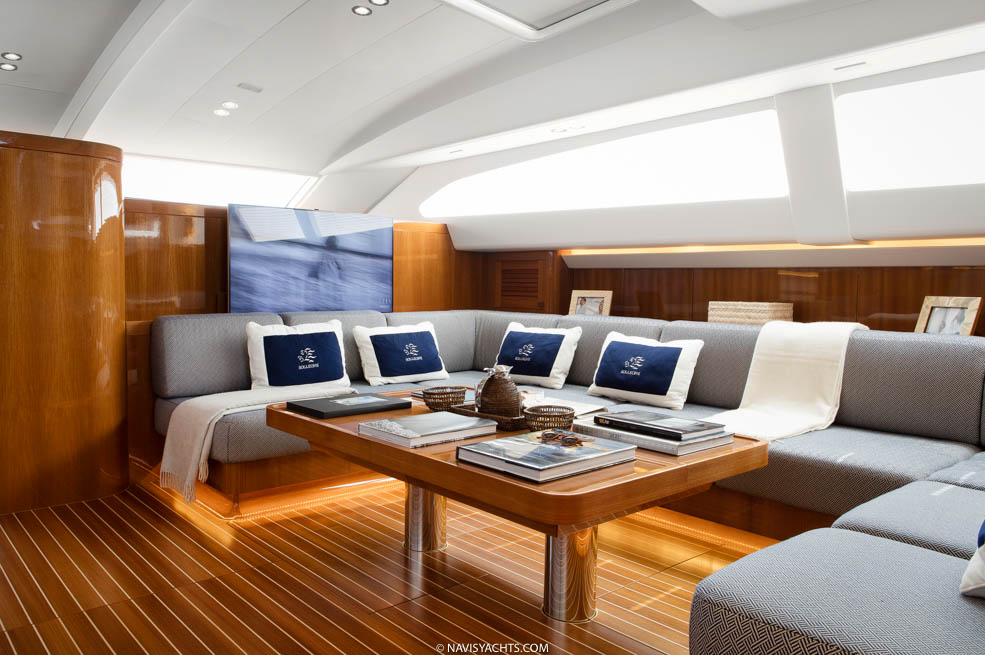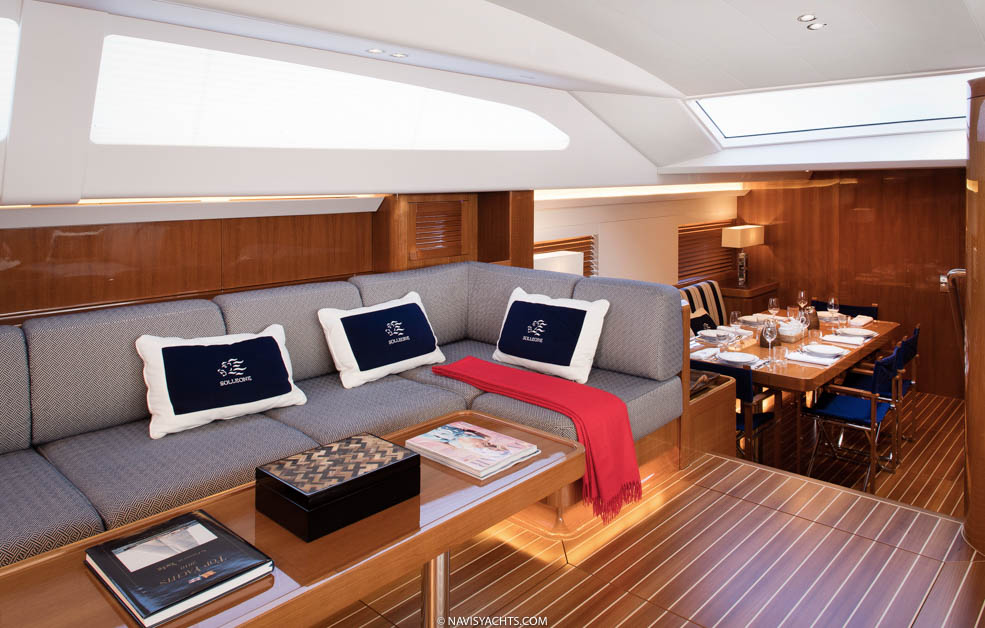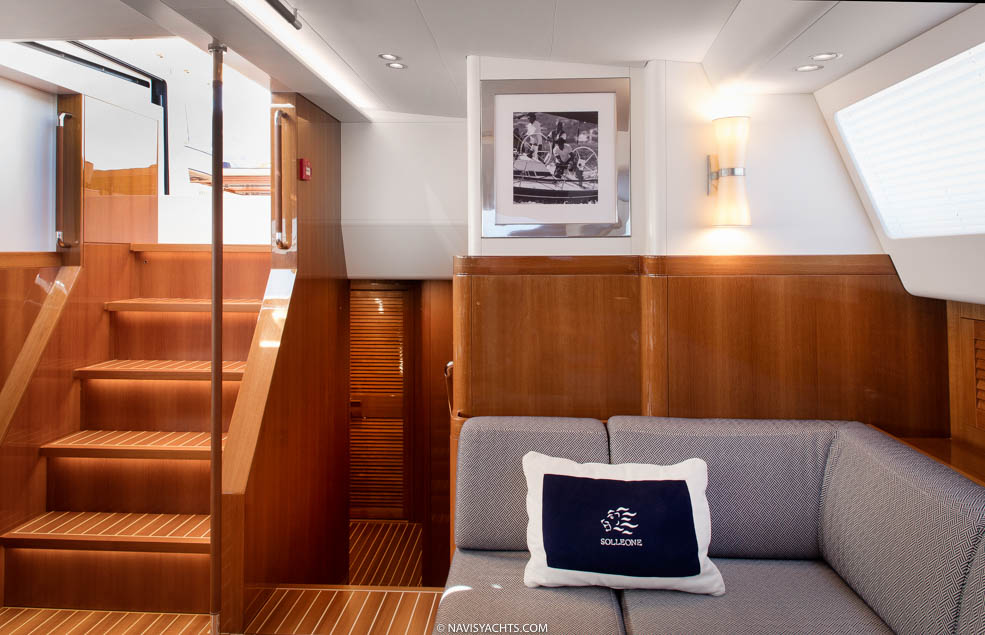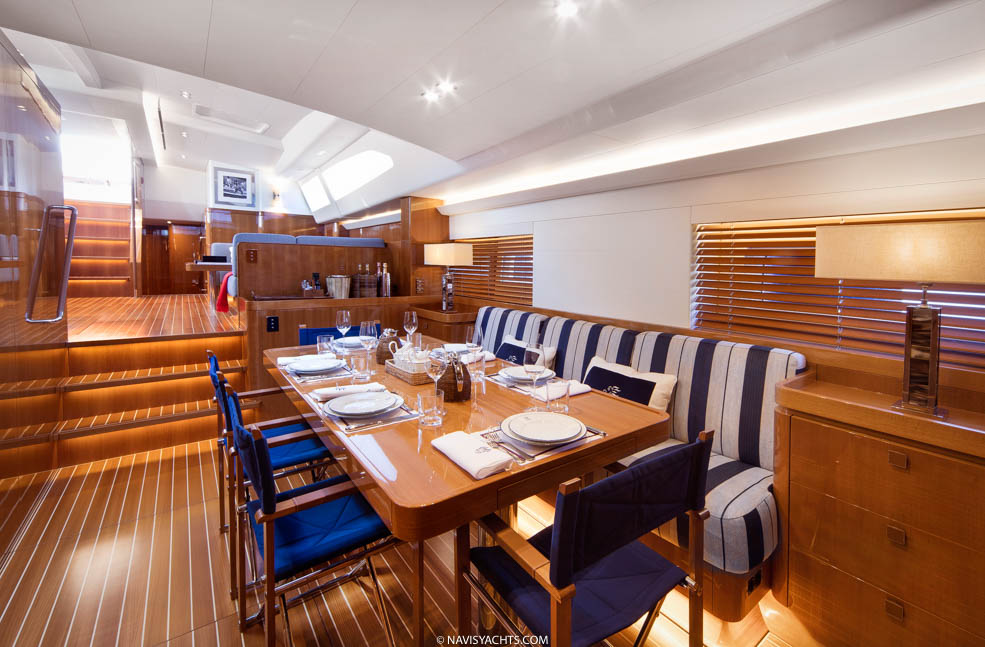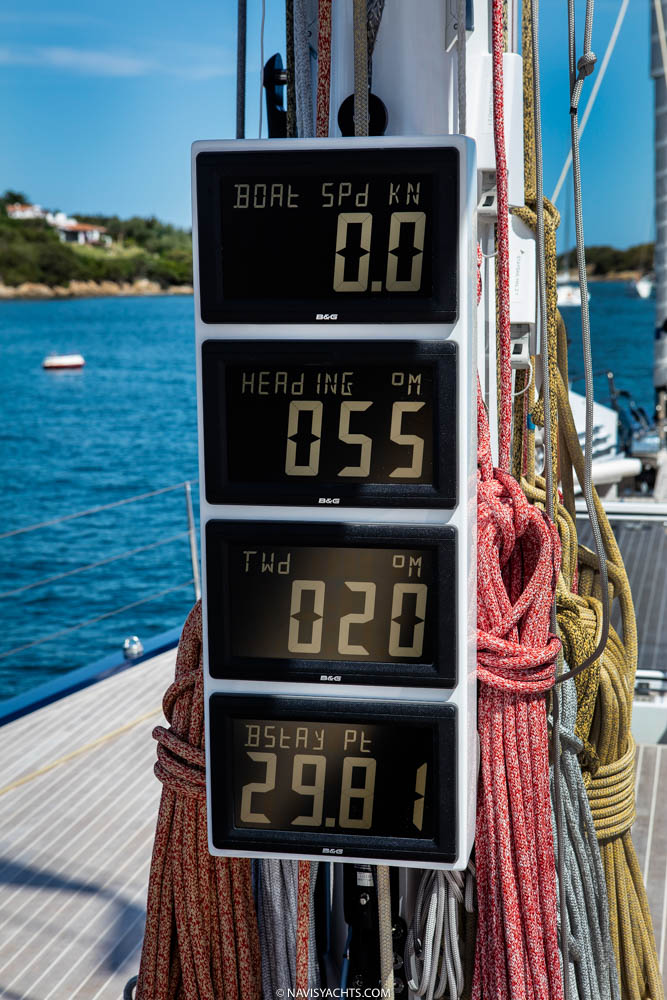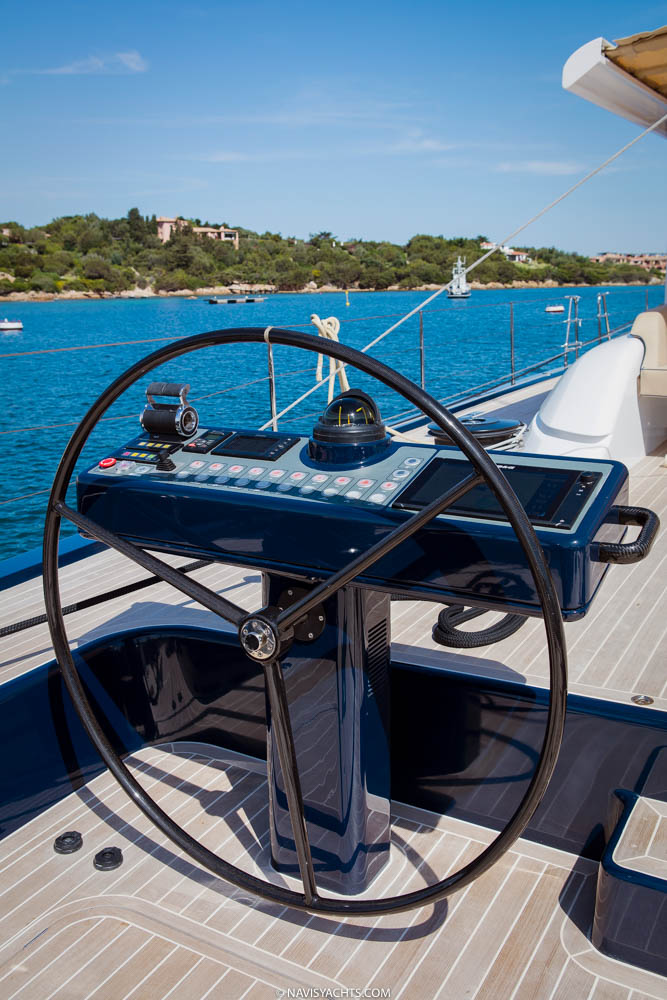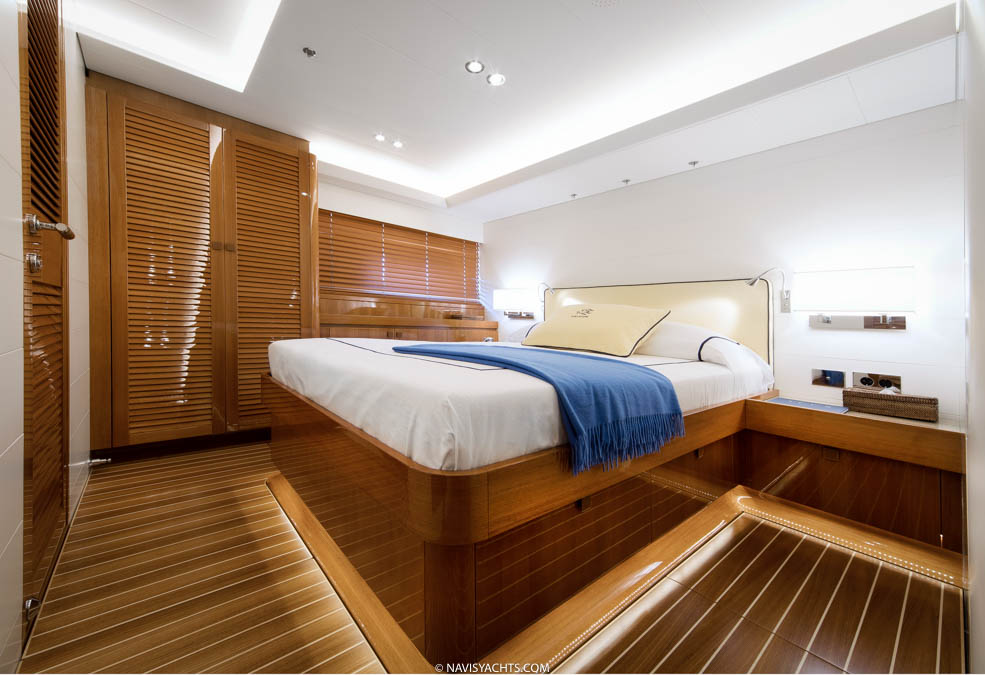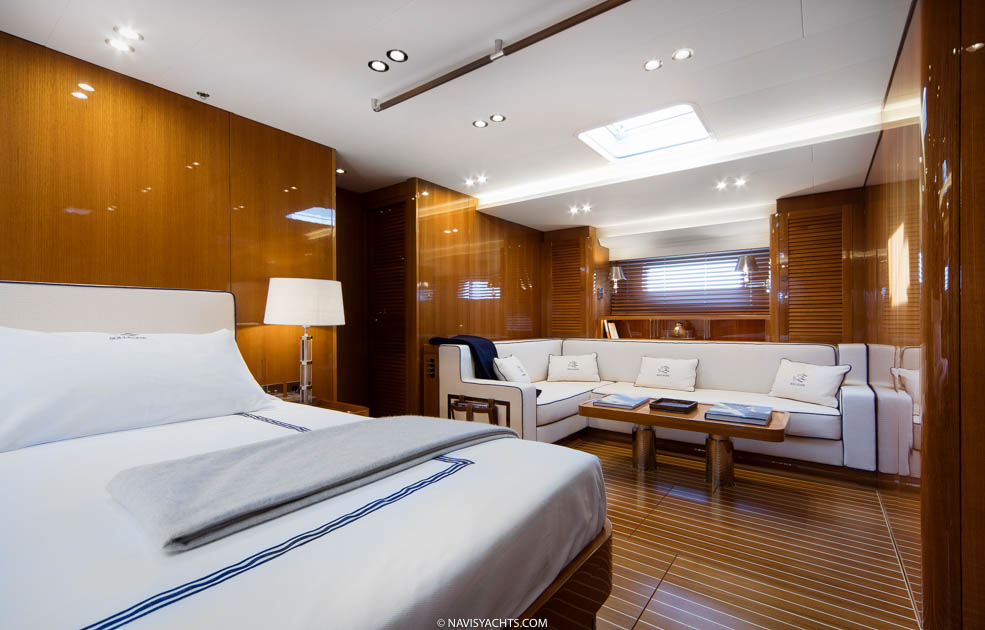 Photos: Carlo Borlenghi | Words: K. L. Turner