Chic Synergy: Feadship's Moon Sand
The Dutch have two words for design: vormgeving, which makes things attractive, and ontwerpen, which makes things work, but just one word for an exceptional yacht like Moon Sand, and that is Feadship.
An acronym created after the First World War, Feadship stands for First Export Association of Dutch Shipbuilders. Originally formed by six yards wanting to promote their exceptional skill to the new world. Today, the triumvirate of Royal Van Lent Shipyard, Koninklijke De Vries Scheepsbouw, and De Voogt Naval Architects forms the contemporary structure of Feadship.
Collaboration, Engineering, and Innovation
Steeped in Dutch shipbuilding traditions reaching back to 1849, Feadship listened carefully as the owner of Moon Sand recounted dreams of the perfect yacht. As vision turned to design, and design into beautiful dimension, the overall effort proved impressive.
The designers heard the importance of sharing the yacht with family. They heard an appreciation for light and space, underscored by freedom of choice. They took the social nature of the owners to heart, embracing entertainment in contemporary, luxurious fashion.
Working together with the owner, the De Voogt Design team crafted clean angles, large expanses of glass, and a modern exterior embracing all of the desired features in an elegant plan. The end result pleased the owner's sensibility as well as lifestyle, with no detail left unexamined.
Refined Lines Sweep a Modern Profile
De Voogt Naval Architects Chief Designer Tanno Weeda worked quite closely with the owner, cleverly incorporating requests into Moon Sand's architecture to deliver a contemporary yacht with classic features like the signature Feadship bow. The resulting superstructure, wrapped in stretches of glass uninterrupted by mullions, presents panoramic main deck views made possible only by innovative design and architecture.
Reaching across impressive expanses, Moon Sand's bulwarks incorporate glass panels to continue visual privilege. Twin wing stations gracefully arc out of the bridge deck bulwarks. Accommodating fully functional controls, the wings perform important functions while creating an unmistakable profile.
Interior Sophistication
London's Bannenberg & Rowell worked with the owners to create a sense of elegance throughout the yacht, navigating the interior design process from several locations, including their offices in London, the New York interior design houses, and the owner's home.
A worthy collection of marbles, woods, textiles, and fixtures, enhanced by art installations and the owner's passion for sea-inspired hues, complements Moon Sand's modern design. Fabulous custom pieces with deeply personal touches further embellish the bespoke qualities of the yacht.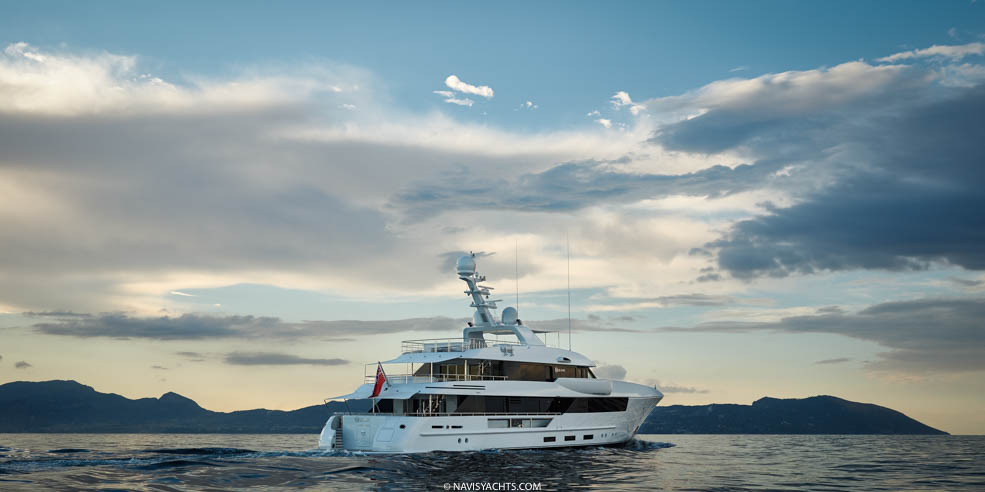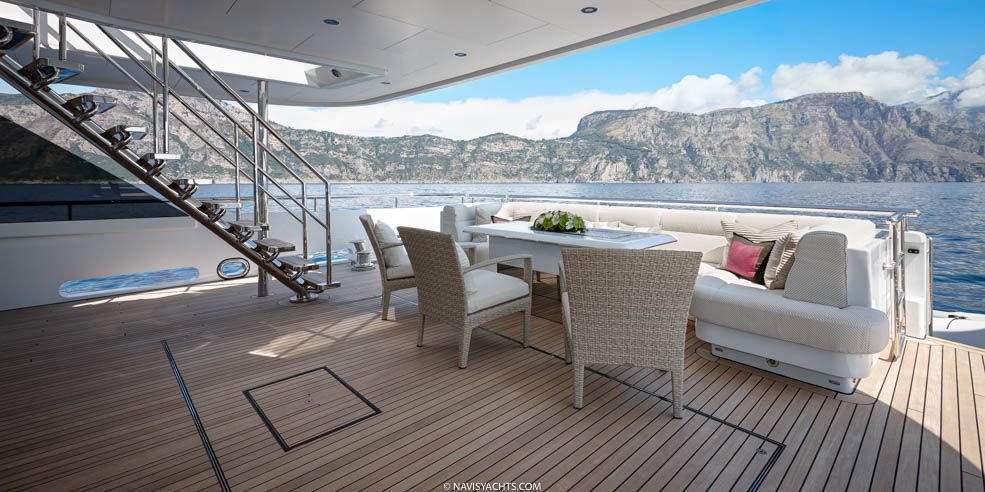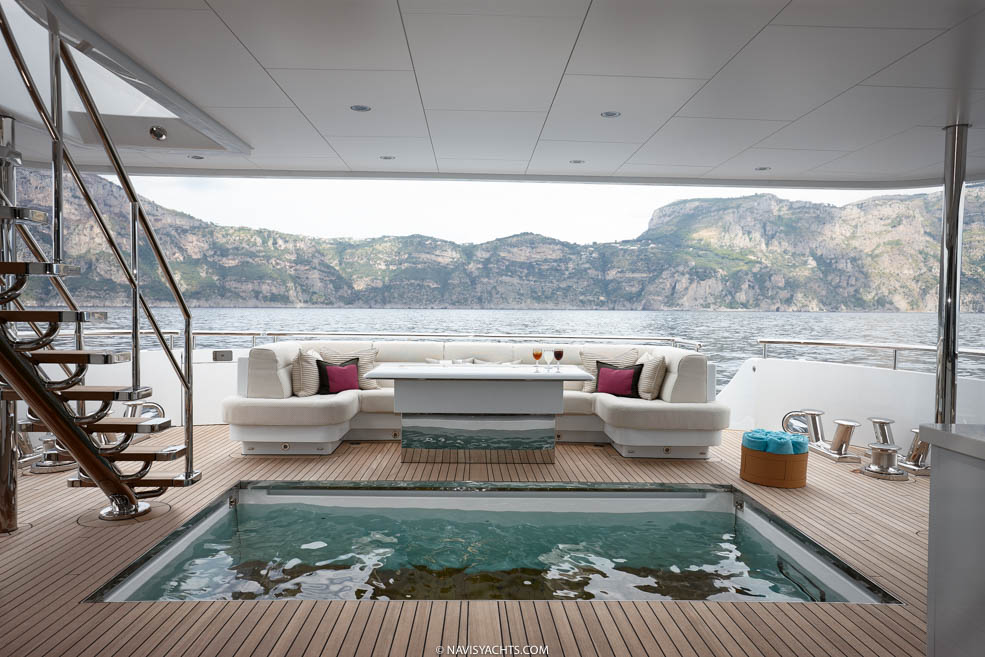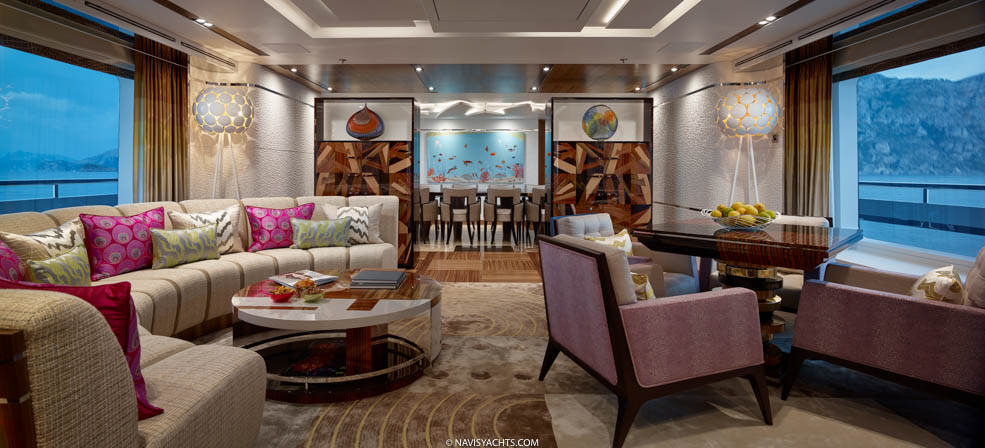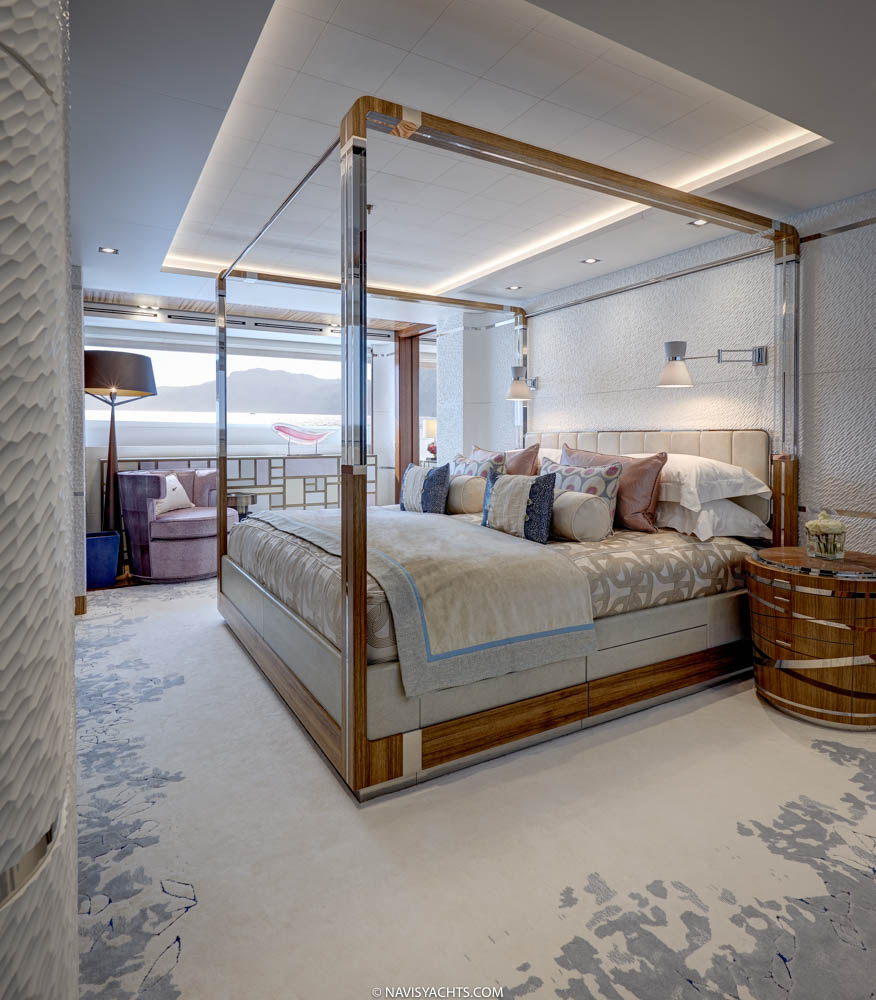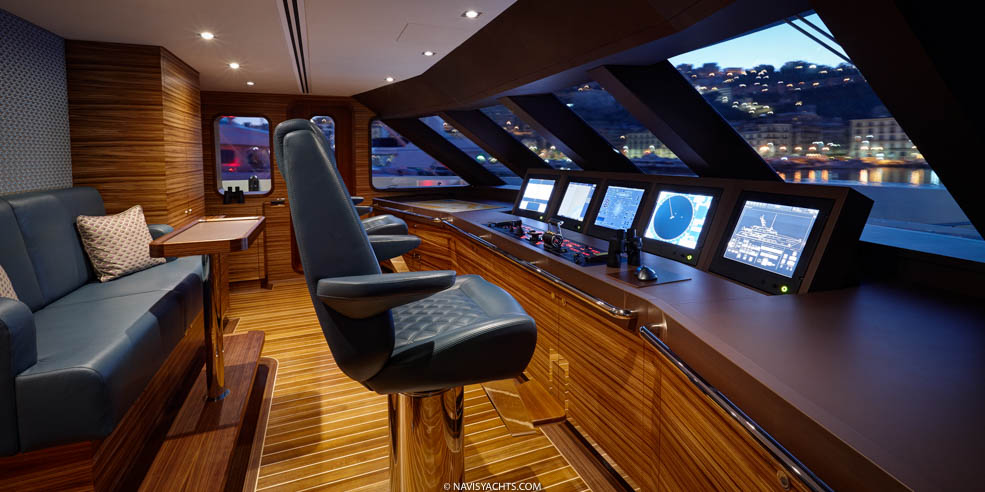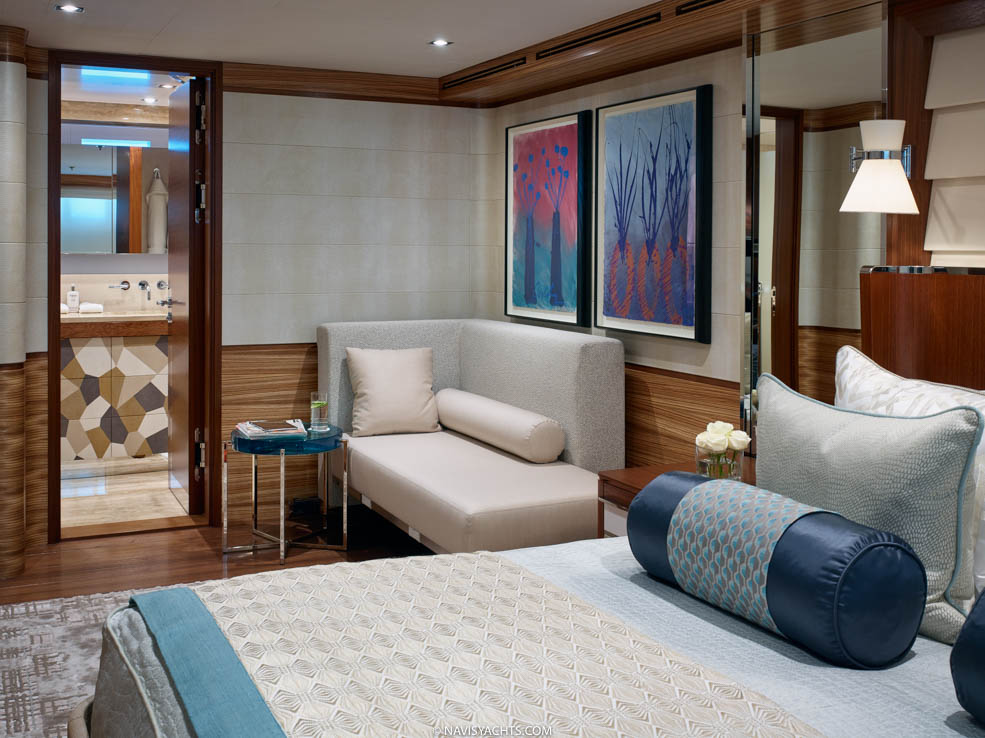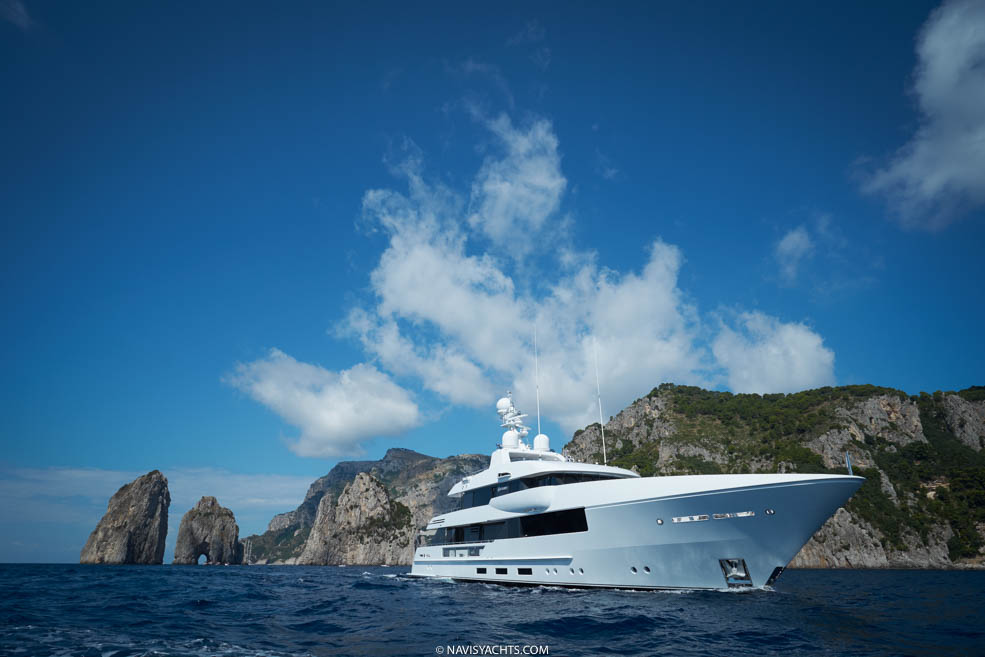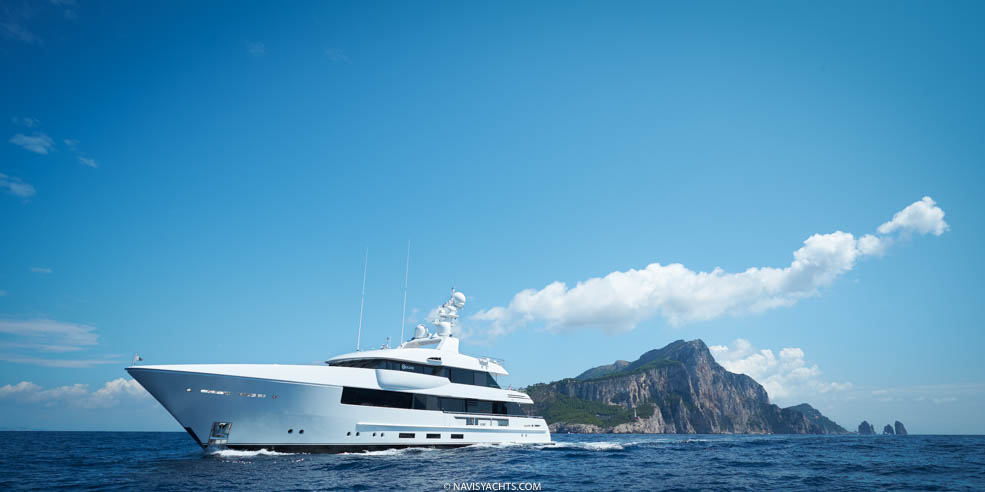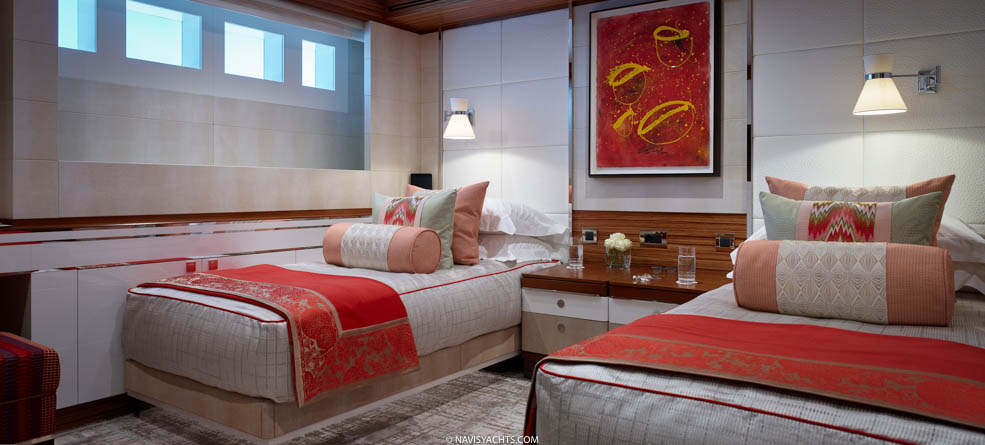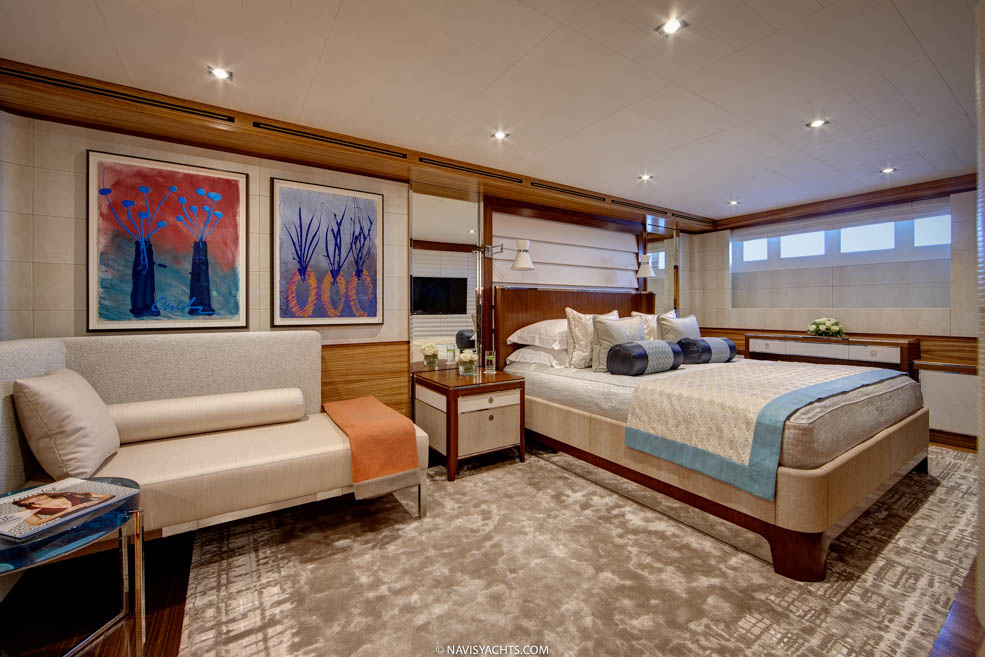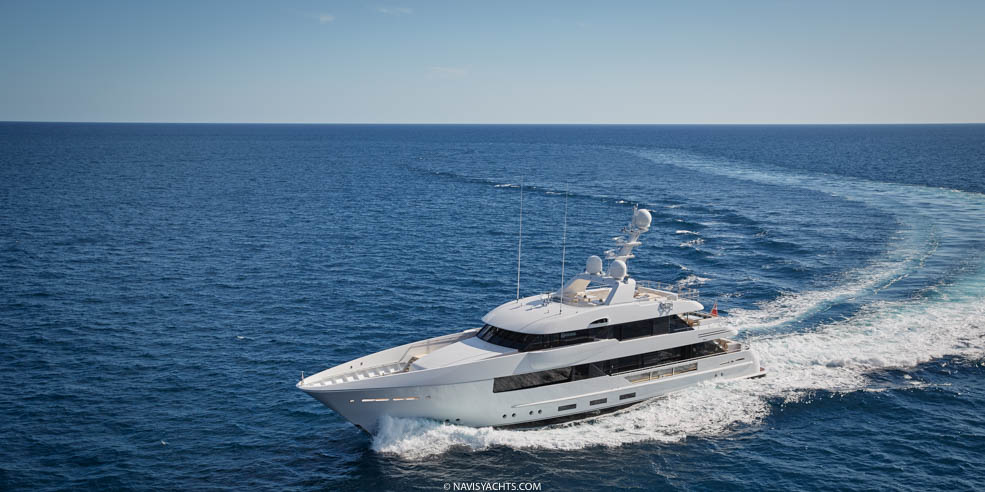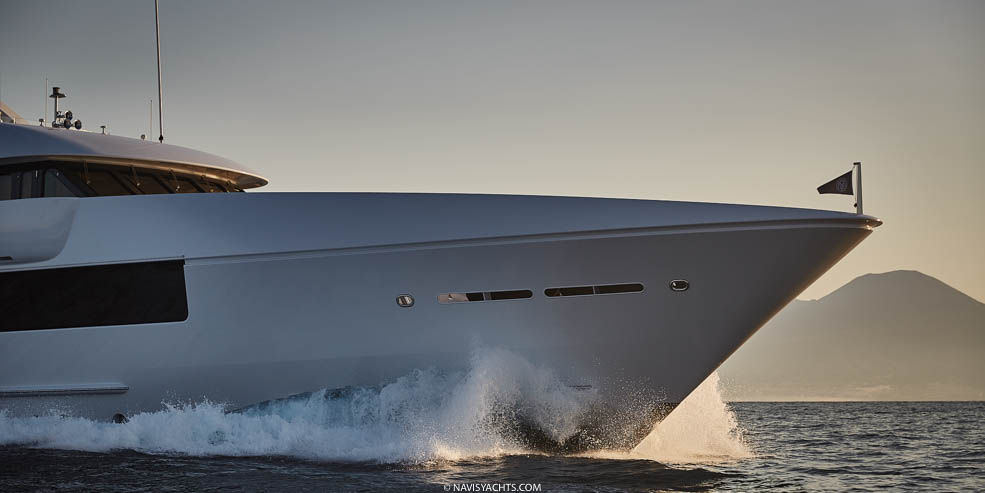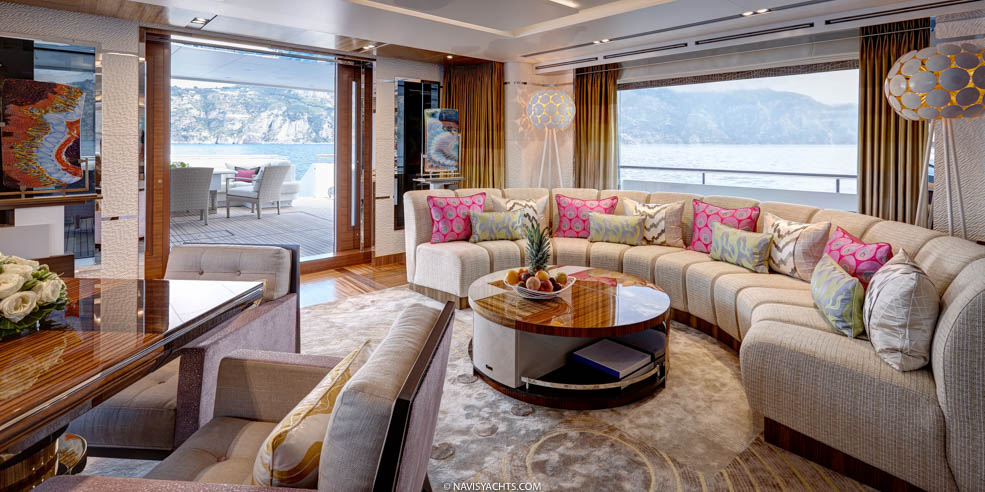 Photos: Feadship | Words: K.L. Turner