Red is not a typical hull color on a luxury yacht, but Doryan is not a typical yacht. A glossy slip of scarlet, her 35.5m/116ft hull is remarkable for its color as well as its craftsmanship. This Baltic Yachts custom bluewater high performance cruiser has every advantage when it comes to comfort, yet can still sail swiftly to lead the pack as a racing yacht.
The Baltic Yachts Philosophy
Dedicated since 1973 to building yachts earning the faster, stronger, lighter trio of adjectives, five founding partners have enlisted top talent to achieve designs that make for safe, easy cruising, yet perform well in a racing format. Known for their light to medium displacement builds that look to high tech materials and innovative construction, the Finnish team at Baltic Yachts employs its philosophy to ensure each yacht will prove lighter, stiffer, and faster than its predecessor.
With a library of custom builds ranging from 38 to 197 ft. LOA, Baltic Yachts approaches each yacht with new eyes, researching to find the ultimate combination of materials and processes to exceed the expectations of each owner. Additionally, Baltic Yachts is able to work with the most highly qualified designers, and consultants for each yacht, learning from the exchange. The process expands their expertise considerably over those engaged in serial production.
Doryan found the privilege of working with naval architect judel/vrolijk & co, alongside Nauta Design for the teak interior and exterior styling. The design brief expressed a desire for a timeless look of elegance, with comfort and space to make long term living a joy, while allowing private space for down time. Doryan achieves that and more.
A Yacht for All Seasons
Doryan's long, lean lines make efficient use of space, with a thoughtful layout that seems bigger than her 35 meters allow. There is room for a spacious ensuite master, three guest cabins, a captain's cabin, and two crew cabins, providing comfort and privacy for each. Lots of stowage allows a plentiful selection of toys with an oversize stern garage.
The deckhouse has the protection of a carbon fiber fixed bimini hardtop with sleek lines that complement her profile. Vacuum infused epoxy and carbon form a sandwich laminate, reinforced by carbon unidirectionals, resulting in a stiff, tight, strong hull and giving Doryan a comparatively light weight at 95 tonnes. Sandwich construction of teak interiors around foam cores assists in keeping weight low.
Designed for shorthanded sailing, push button controls for all sails are easily accessed aft at the sailing cockpit. A well-weighted lifting T-keel, exchanging from the 5.5m/18 ft. draft to a shallow water 3.5 m/11.5 ft, is centered low. The 70,000 lb. keel stabilizes the huge sail area, boasting a 146 ft. luff on the main, off the four spreader carbon mast operating seamlessly with the staysail and blade jib furling boom and EC6 carbon rigging. An 8,000 L fuel tank, 3,000 L water tank, and 2,000 L holding tank, ensure independence over long journeys.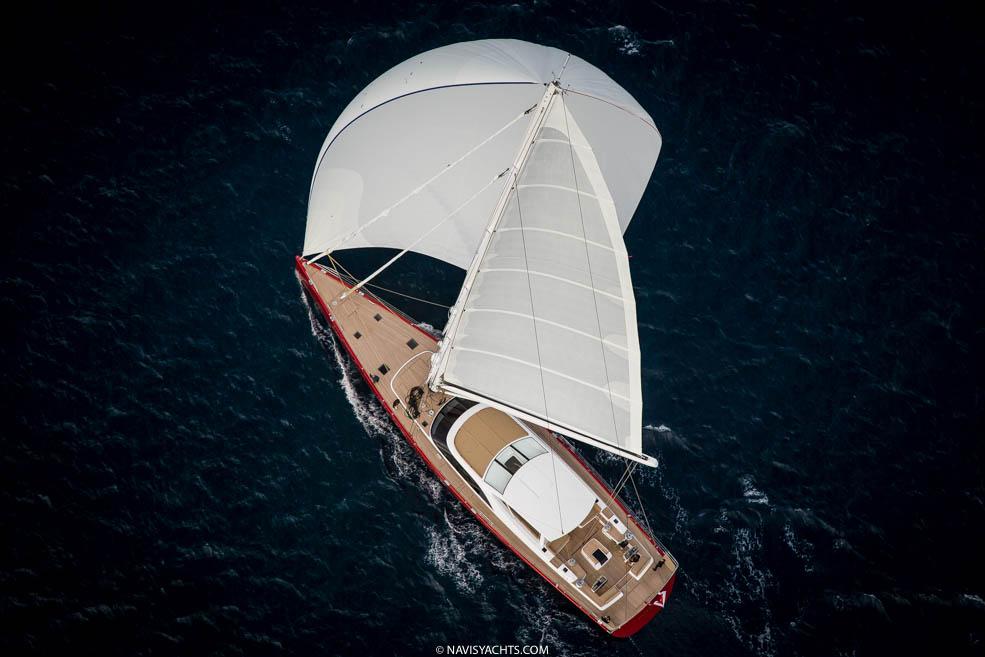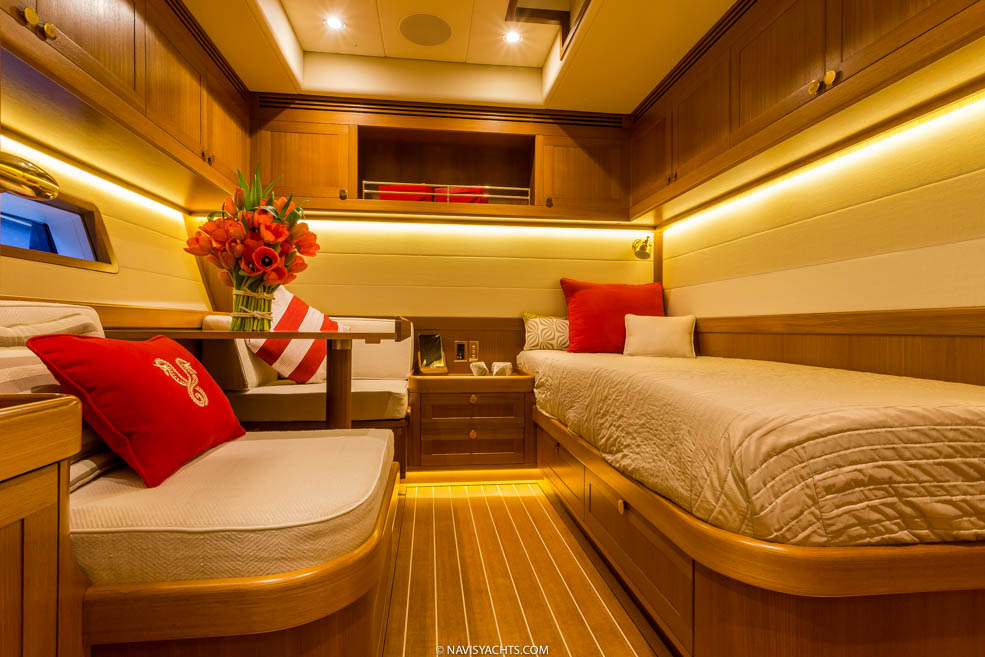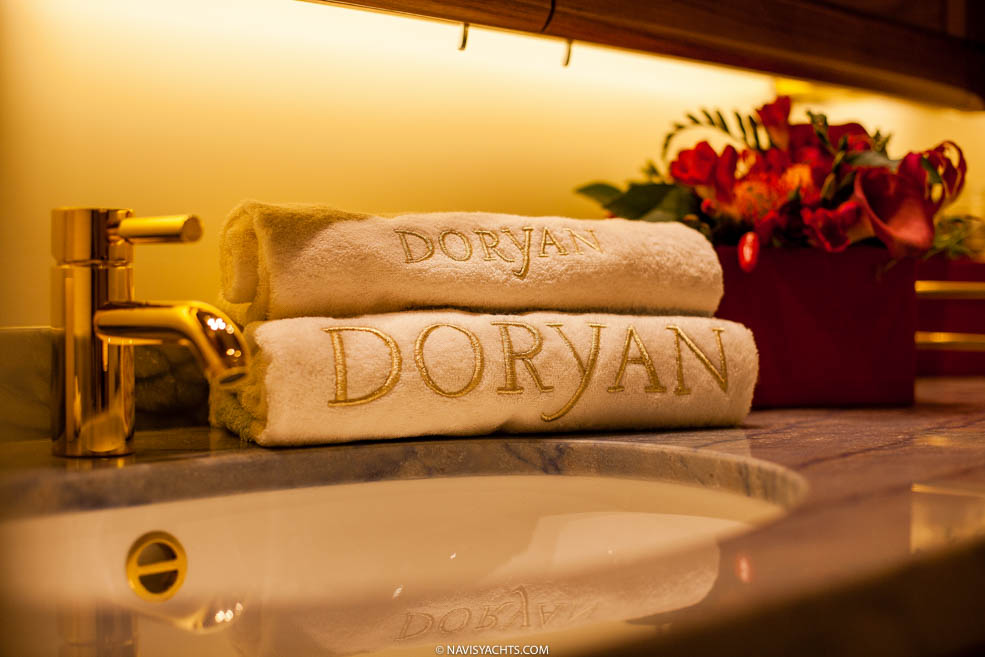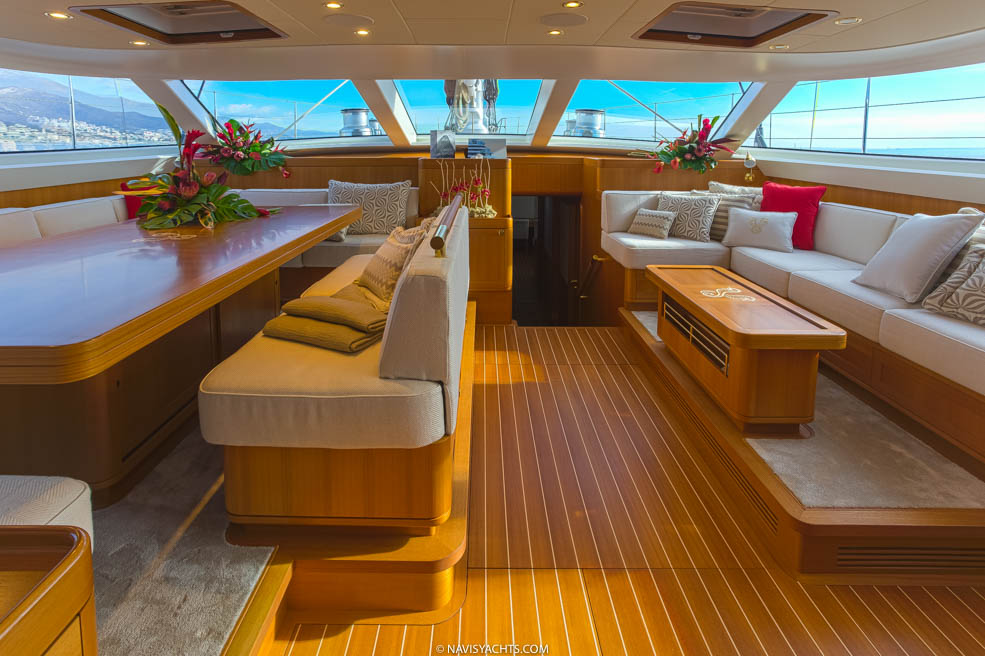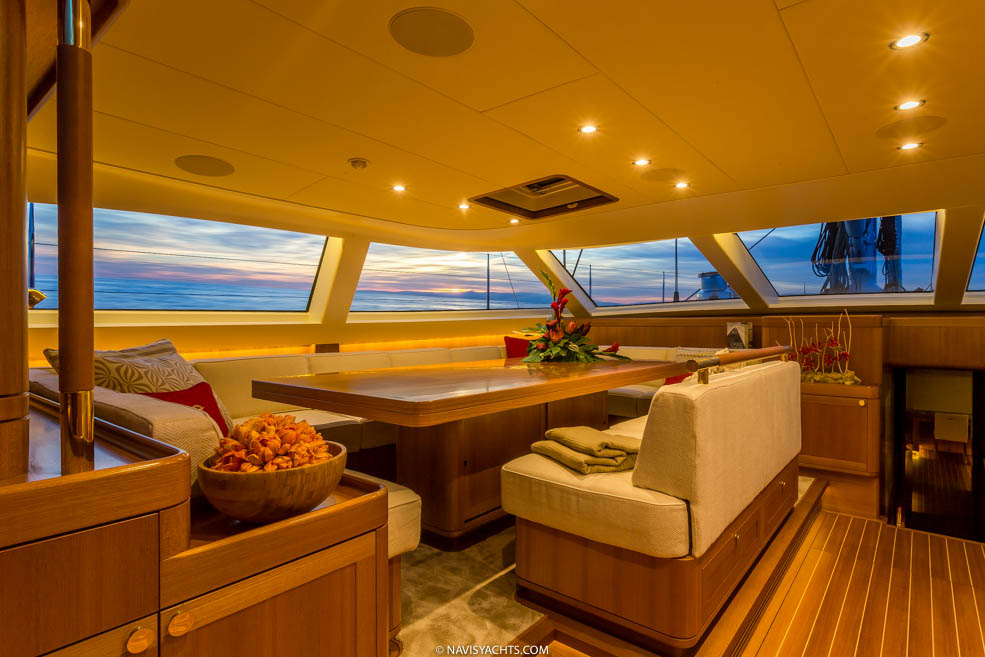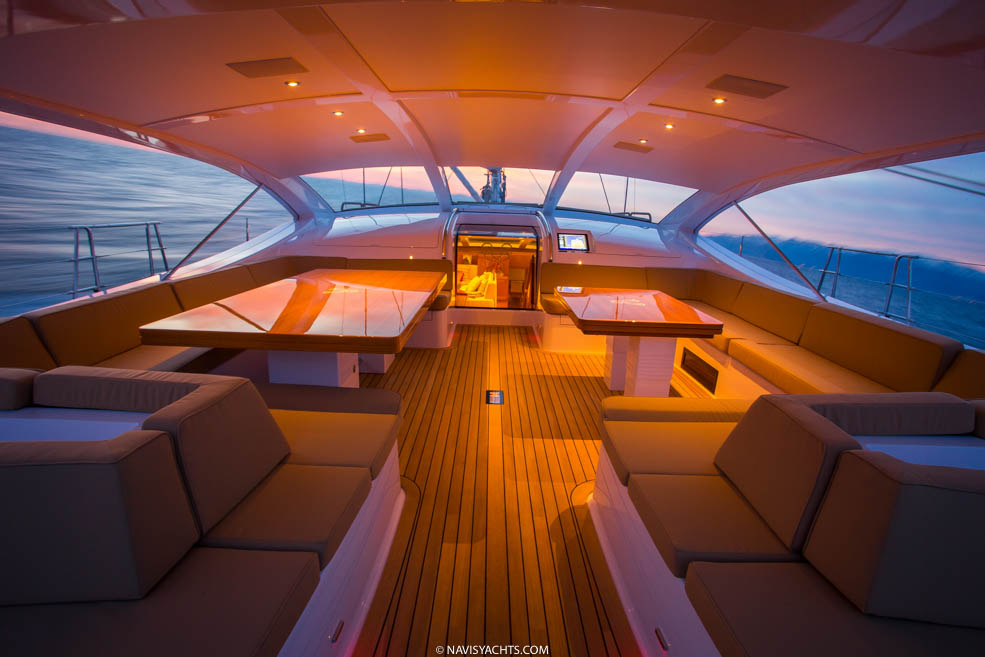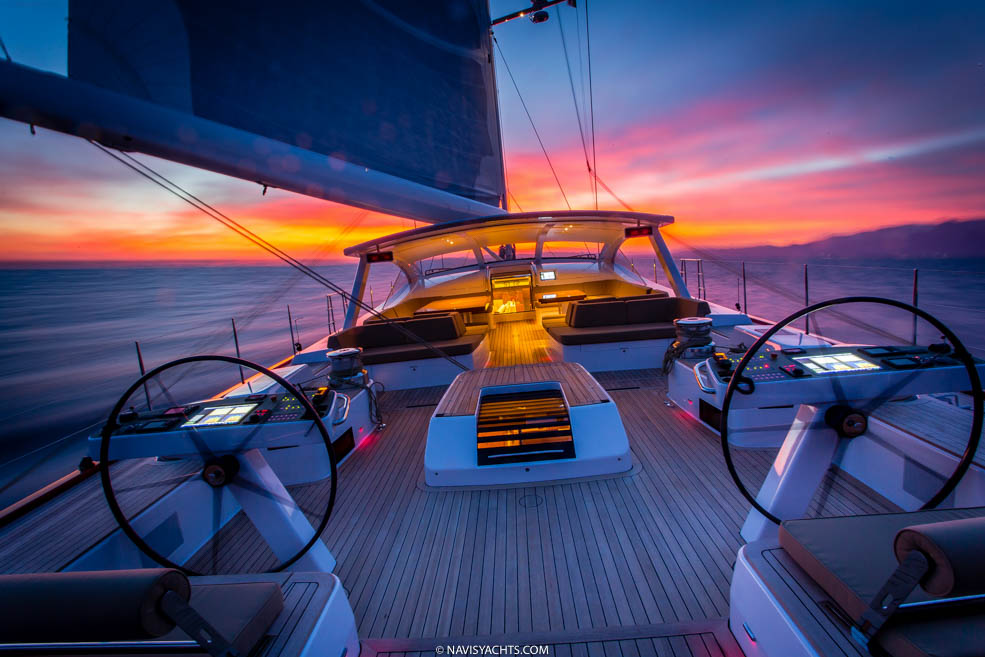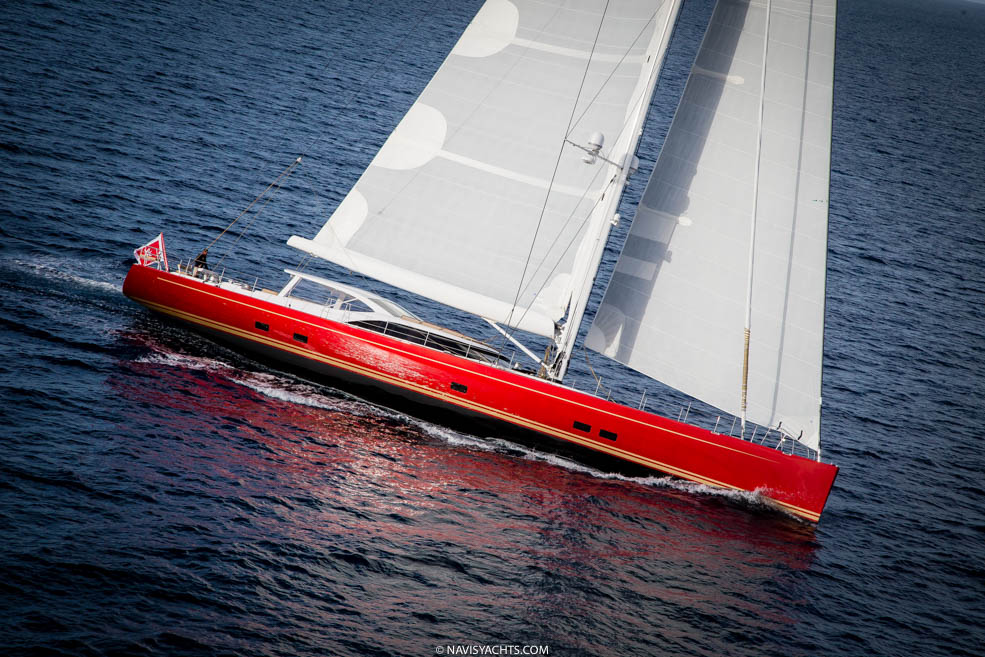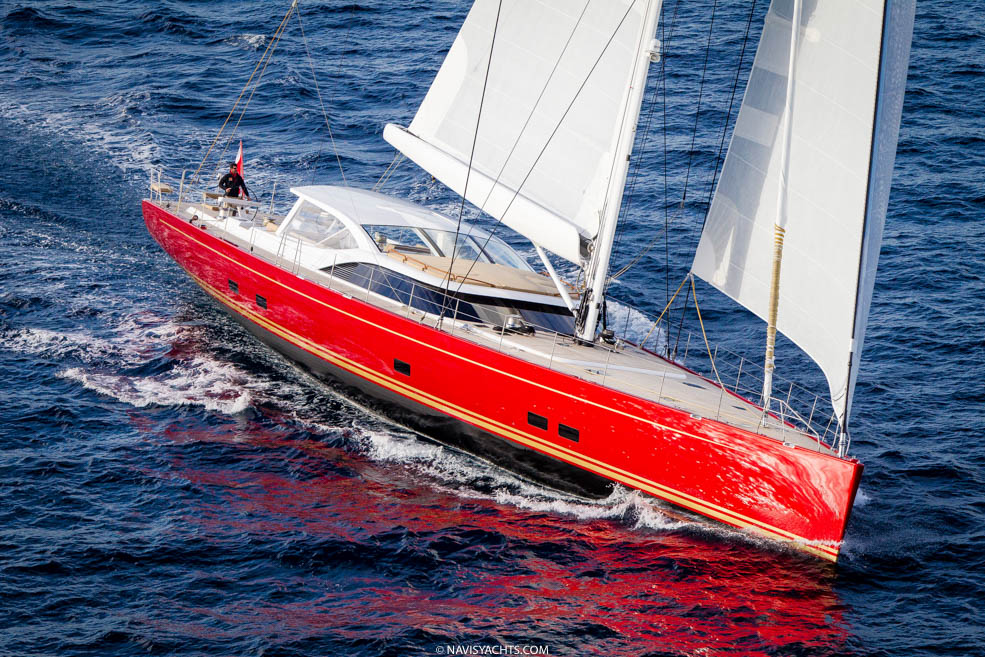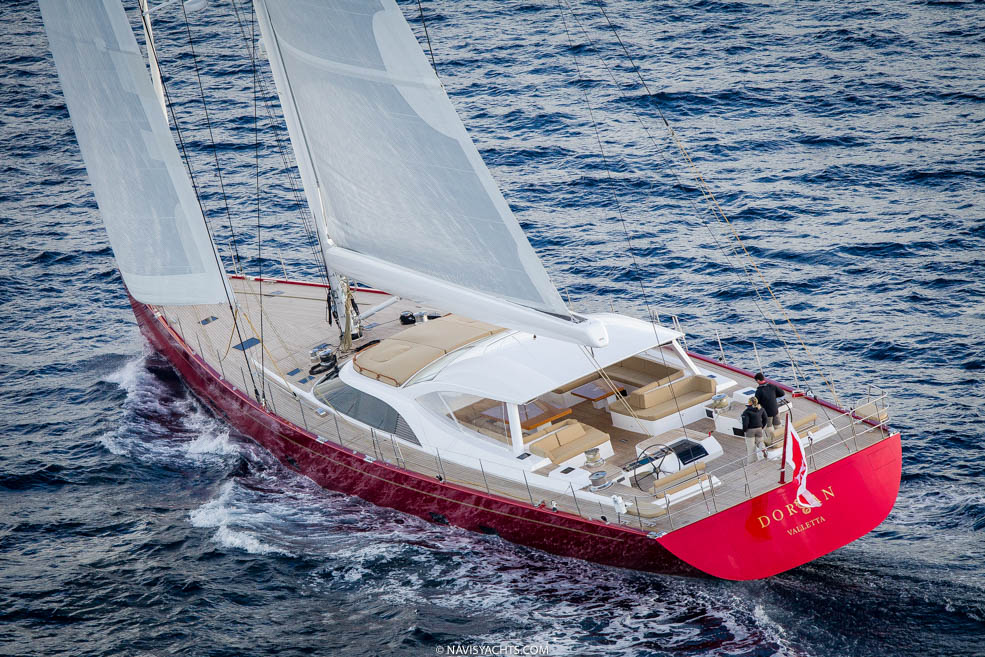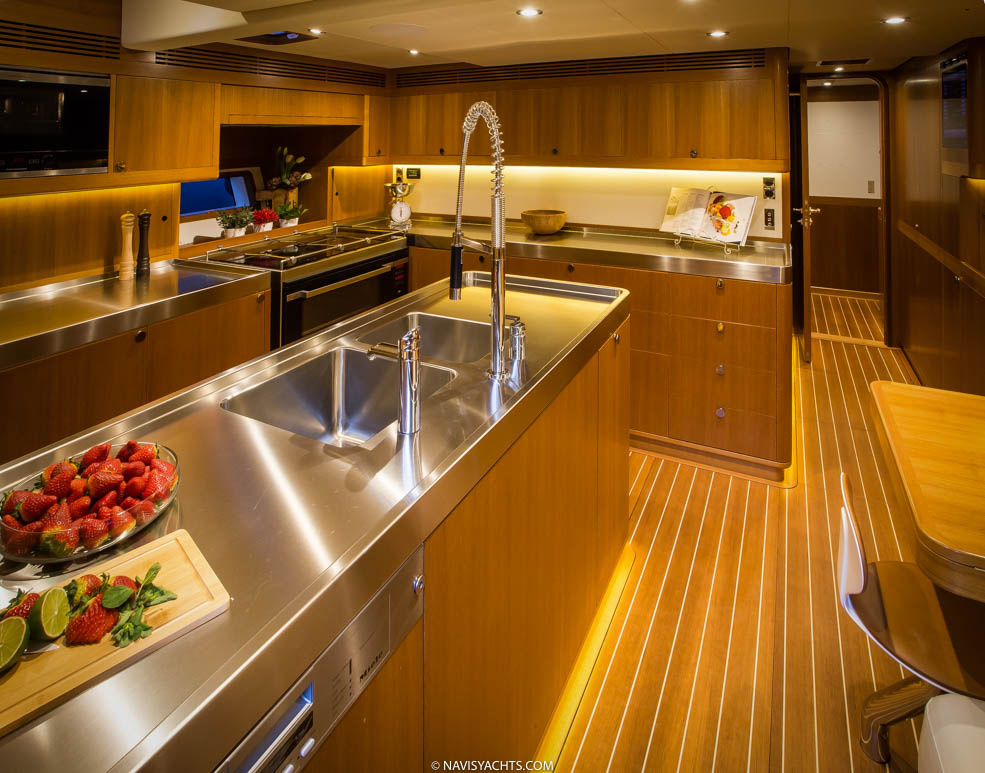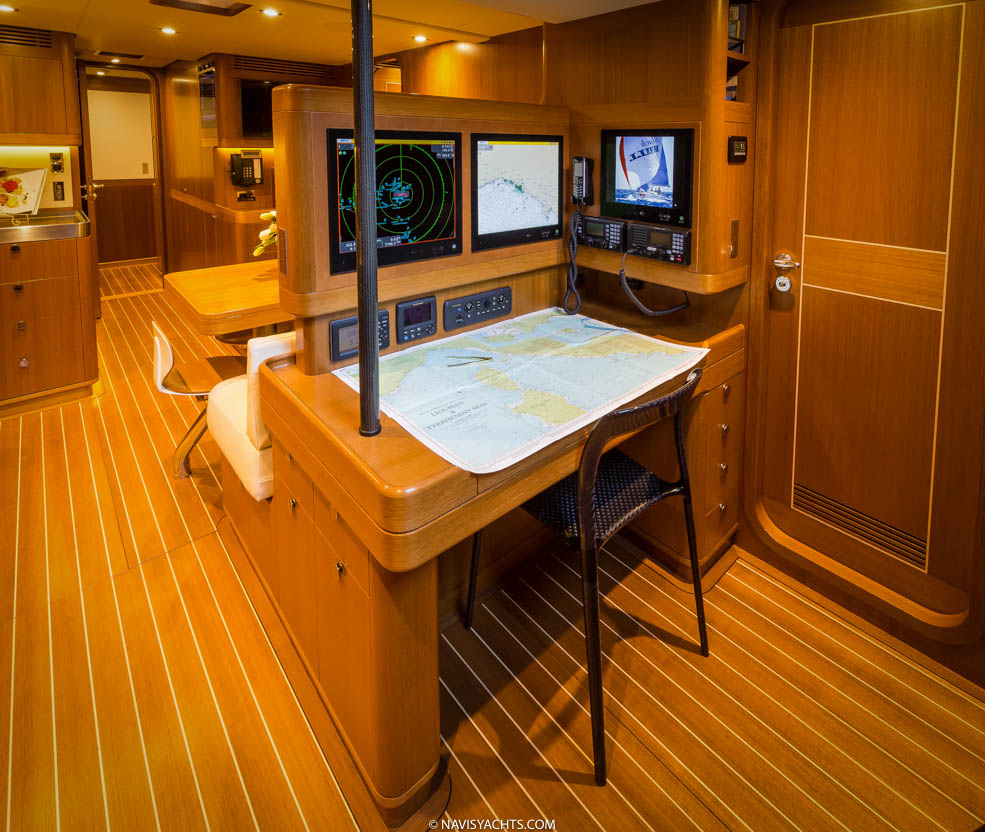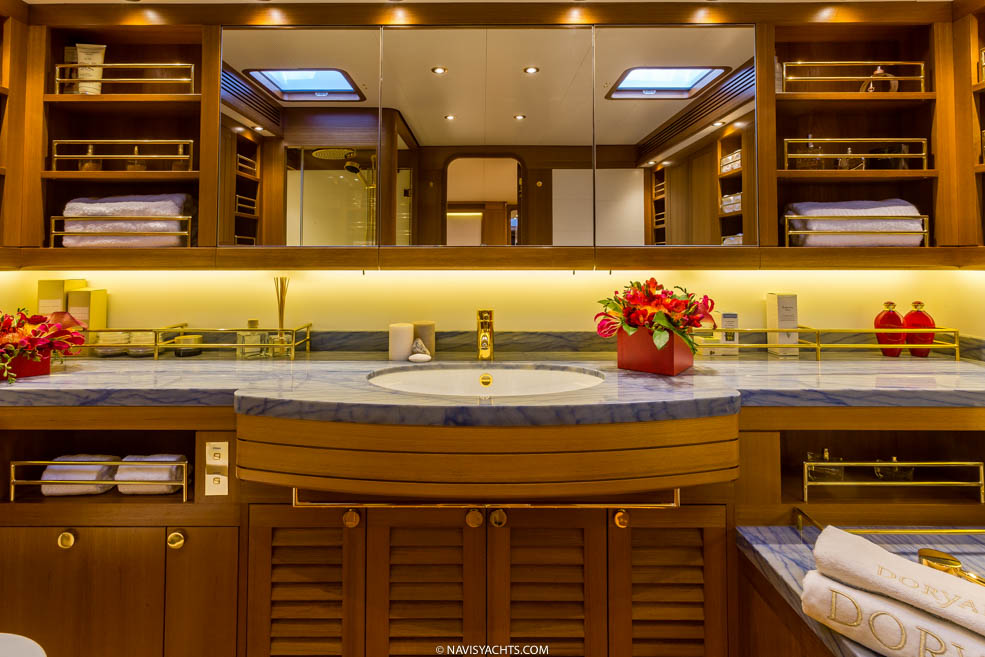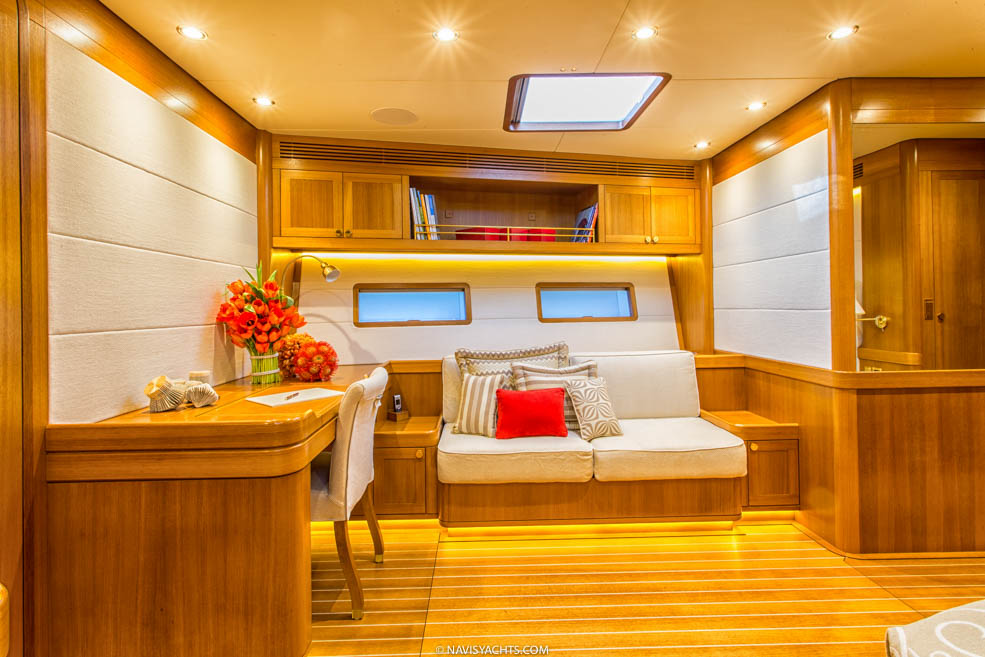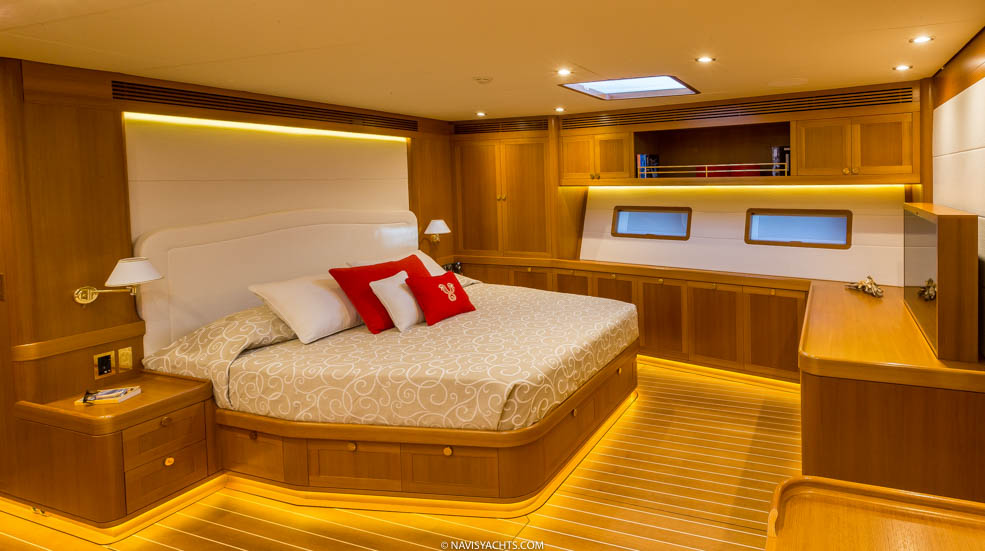 Photos: Jose Renedo | Words: K.L. Turner