It's clear what the owners had in mind when they commissioned their new yacht Ribelle. Their vision was for a yacht that was equal part comfort and performance, and it's clear that they got precisely what they wanted. Ribelle is the latest from the famed Vitters Shipyard and is one of their most stunning creations to date. The yacht is a work of art from the sleek hull to the sumptuous interior, but perhaps the best part is the part that you can't see. The entire hull and superstructure are made out of carbon fiber in order to keep the boat as light as possible, a factor that immeasurably increases the yacht's performance out on the racecourse. To underscore this, in September this year Ribelle took the top spot in the Supermaxi class at the Maxi Yacht Rolex Cup in Porto Cervo, Italy. Ribelle's owners were ecstatic. "We wish to thank everyone who contributed to making this edition of the Maxi Yacht Rolex Cup as splendid as ever," they said. "Our victory is the fruit of a long and complex process that brought us to build a very innovative yacht." Innovative indeed.
Ribelle was designed by the renown naval architect Malcolm McKeon whose portfolio includes more than 200 sailing and power boats. McKeon has an eye for perfection and that perfection comes through loud and clear on this 32.5 meters (106 feet) fractional rigged sloop. From the plumb bow all the way aft the lines are clean and pleasing disrupted only by a unique reverse chine which breaks up the freeboard and extends the perception of length. While the hull is striking the most visually appealing aspect of the yacht is the low slung cabin top which features an extraordinary glass canopy composed of compound curves and carbon fiber frames. The design team has taken the idea of bringing the outside into the interior to a new level, and the effect is stunning both from a visual aspect as well as brightening up the already well-lit interior.
Ribelle has a maximum beam of 7.72 meters which allows for very wide decks and cockpit. Aside from the cabin top which extends aft to enclose an outdoor entertainment area, the deck is flush interrupted only by a slight step just aft of the mainsail traveler. Here the deck is lowered slightly directly in front of the two beautifully designed and built helm stations. It's not often that the word elegant applies to a wheel but in the case of the steering stations on Ribelle it's the right word to use. Just forward of the mainsail traveler, there is a companionway that allows access to the interior. The main companionway is forward of the plushly applied outdoor eating and relaxing area. You enter through a curved hatch that slides aside to reveal the gorgeous interior.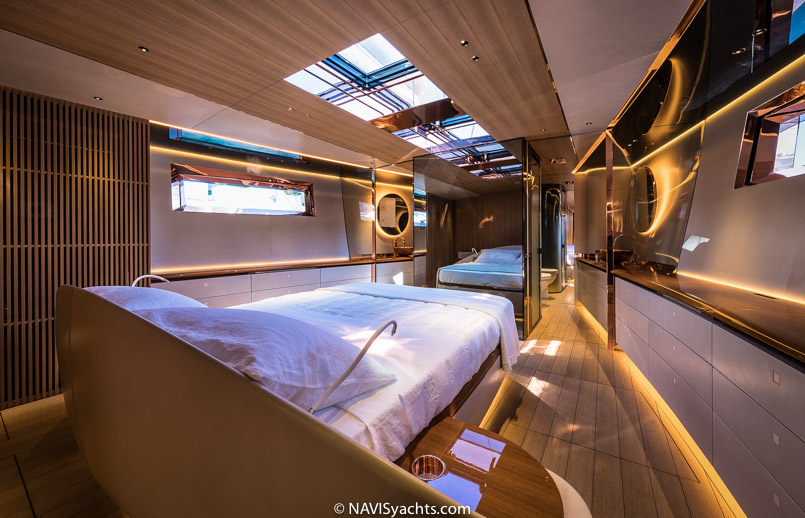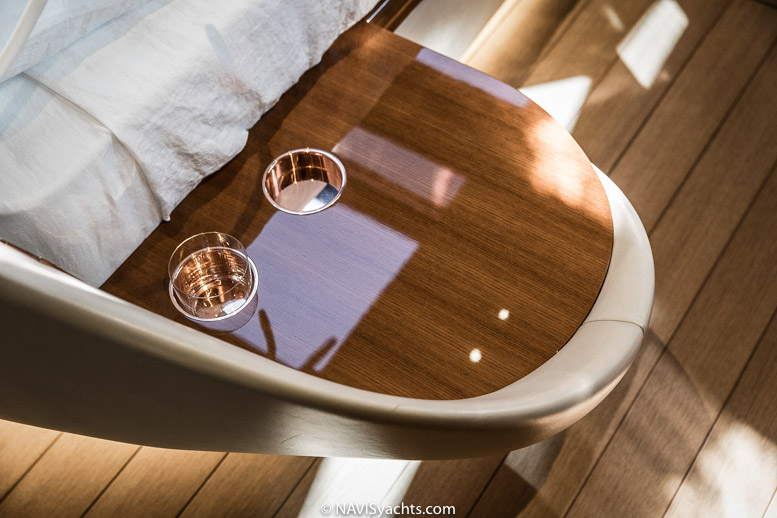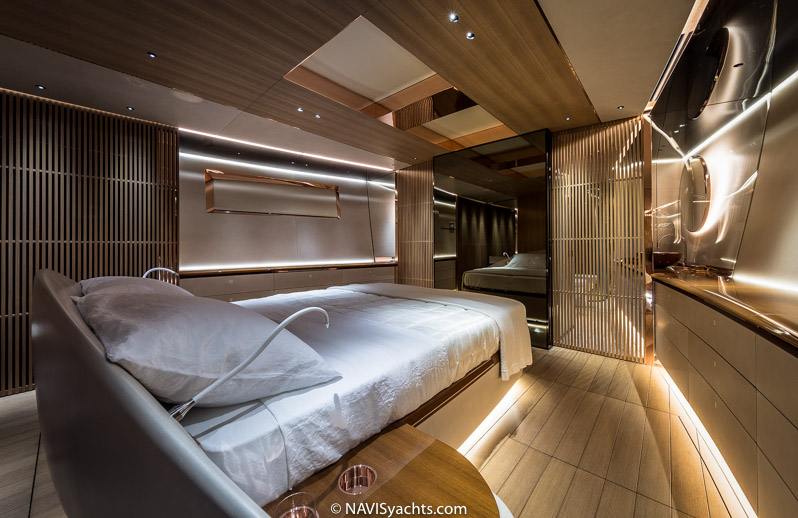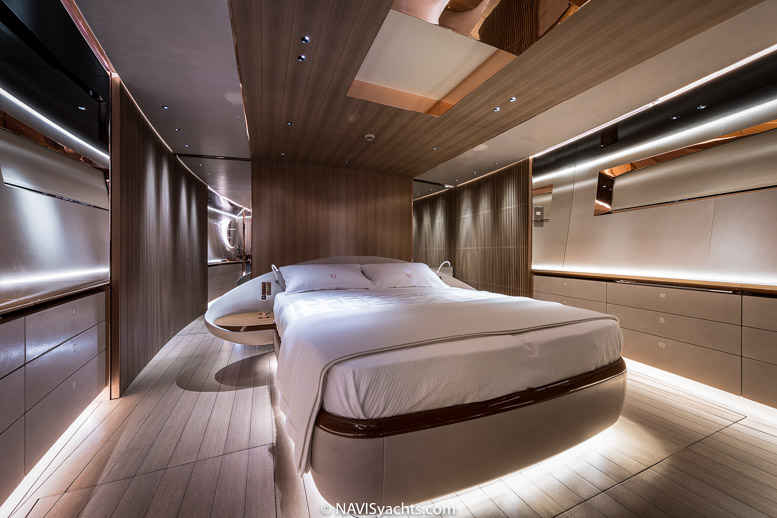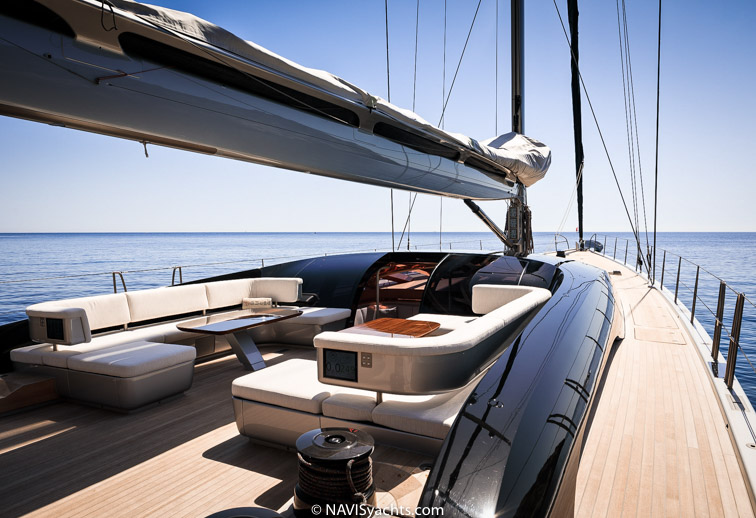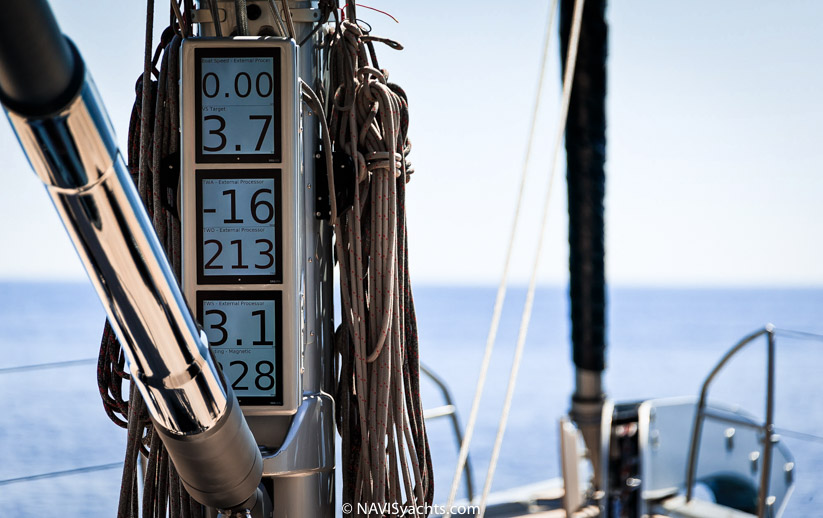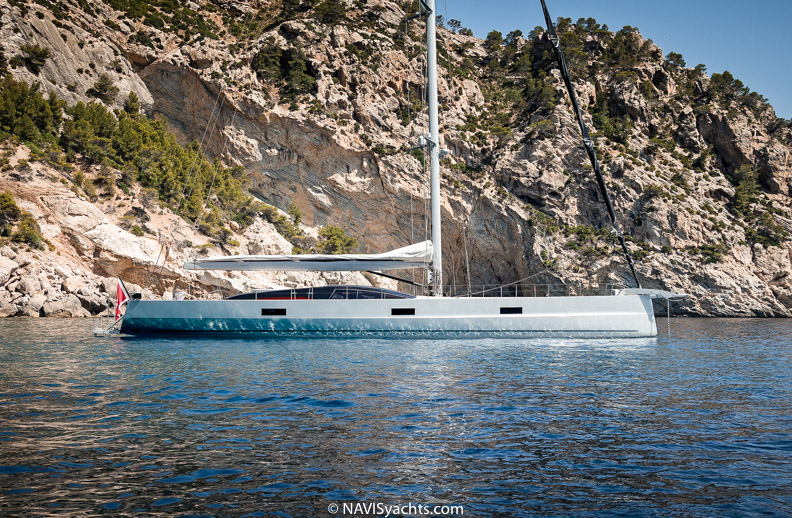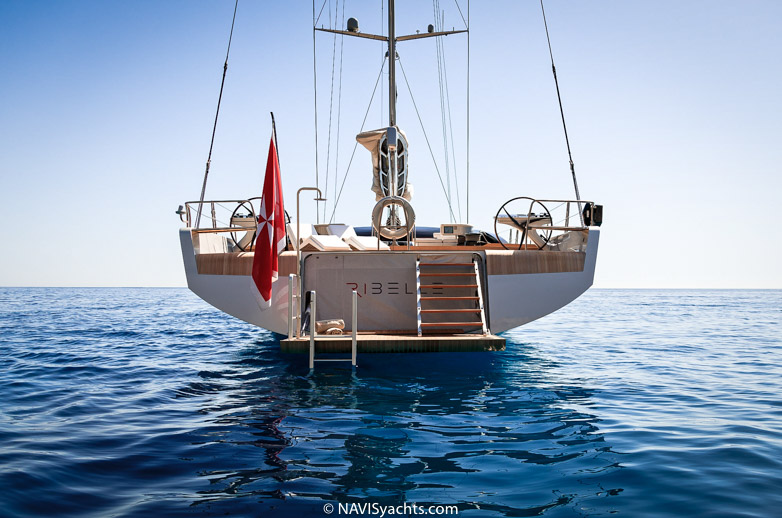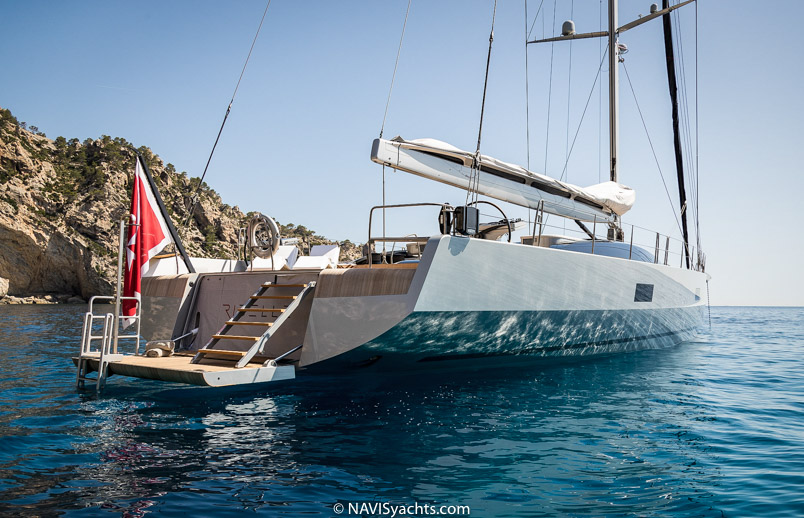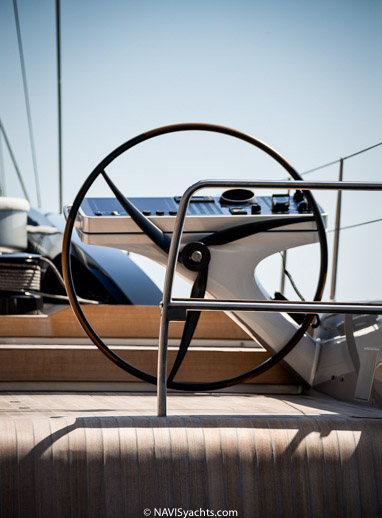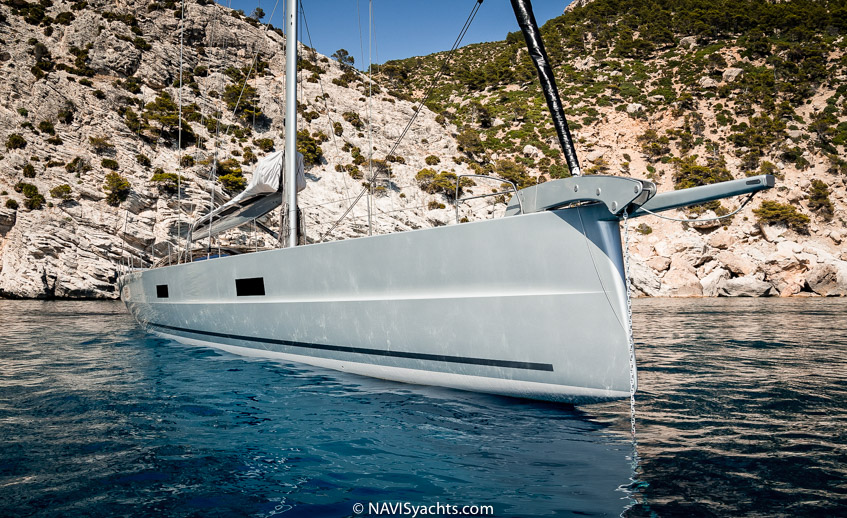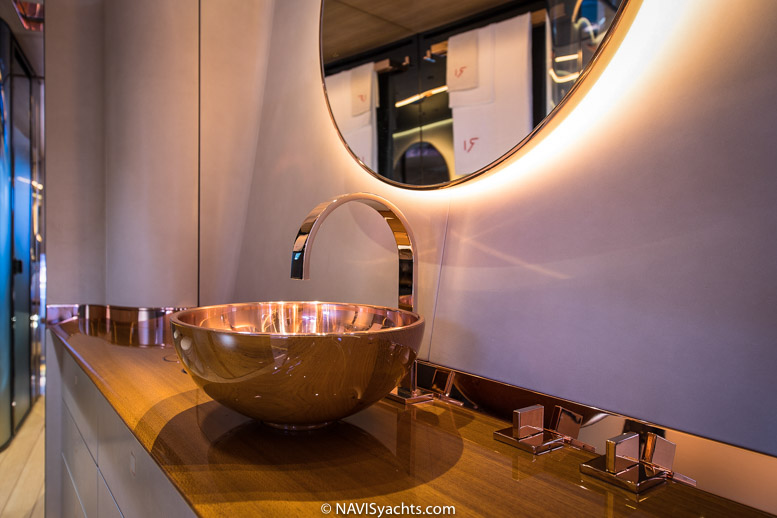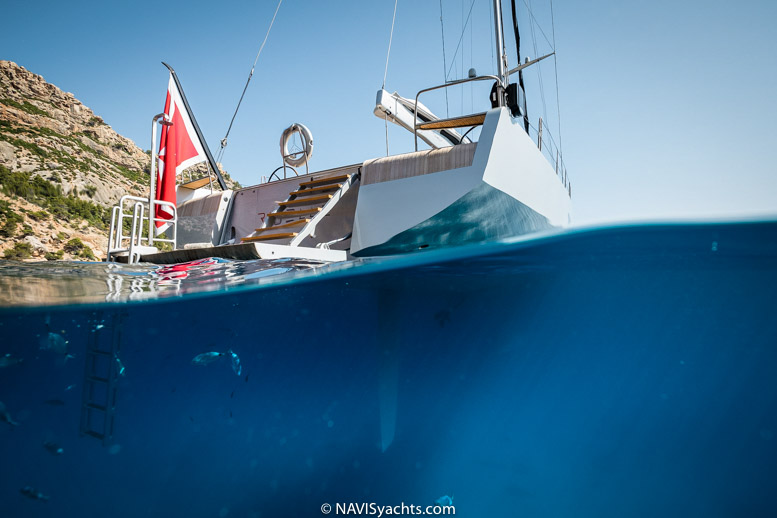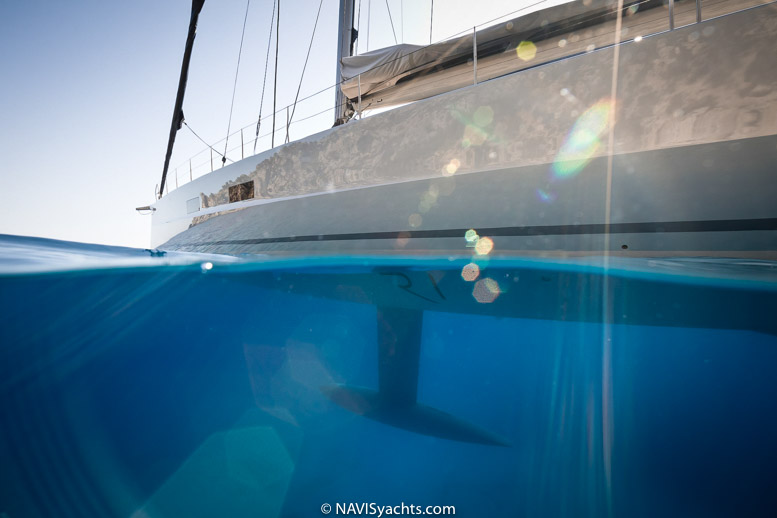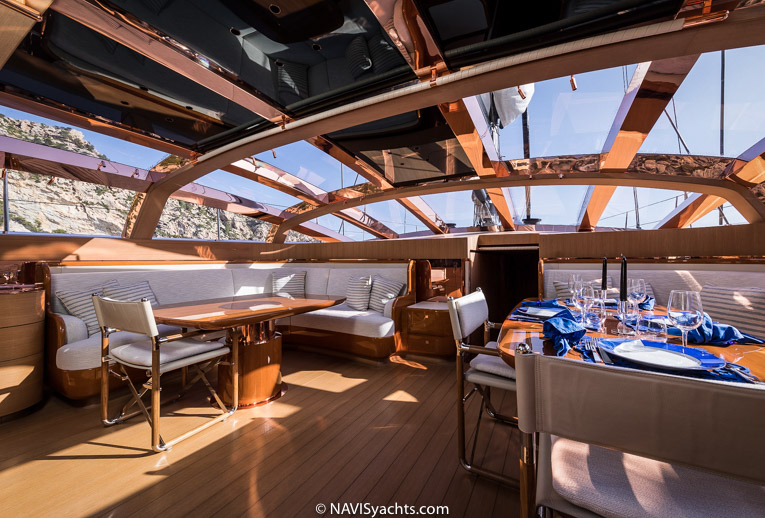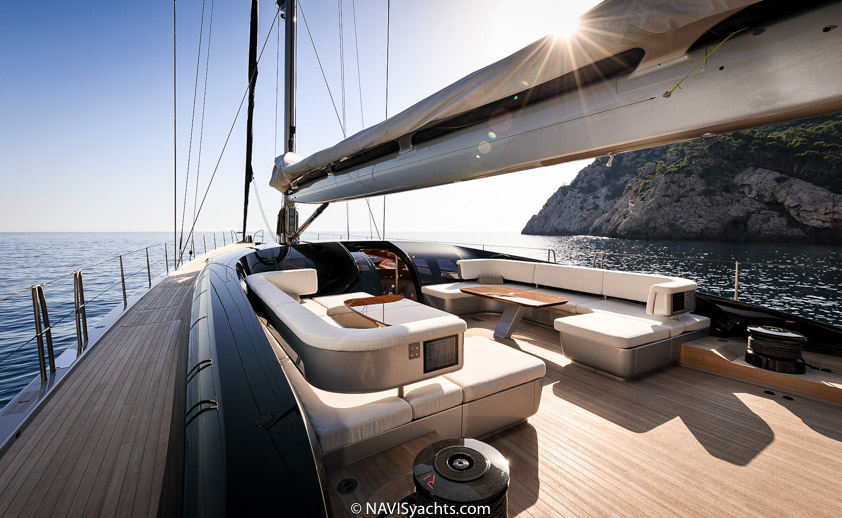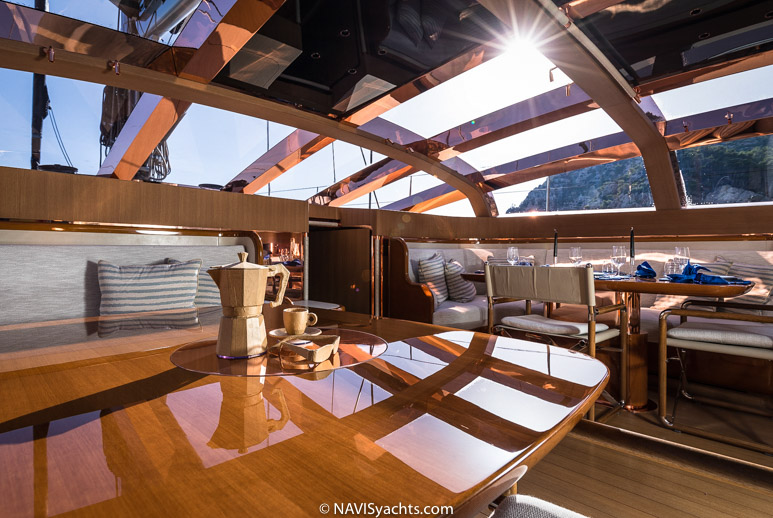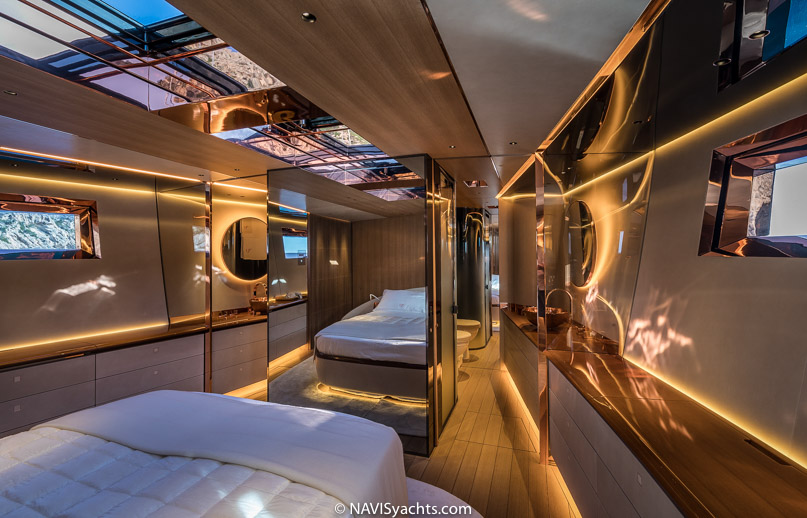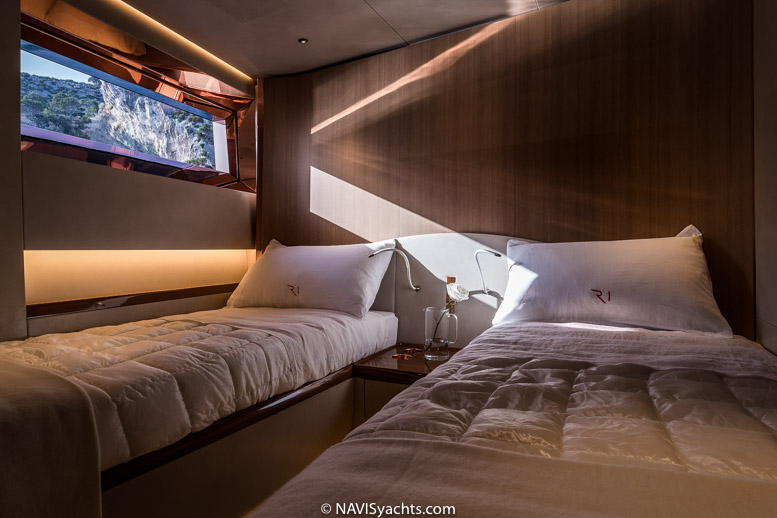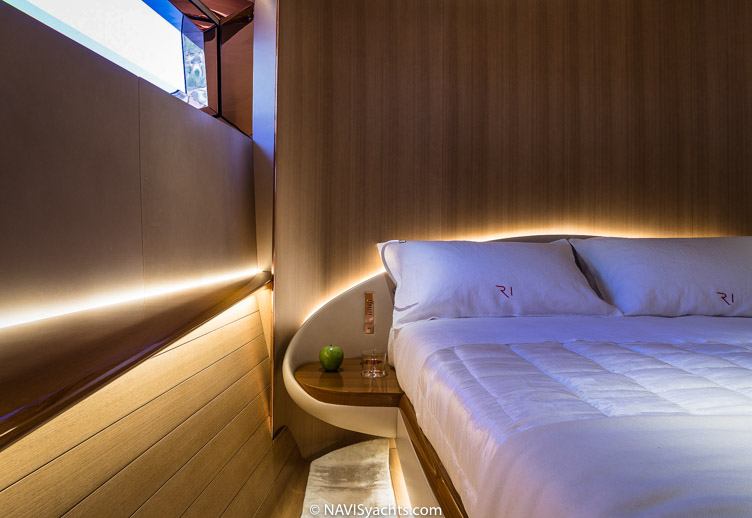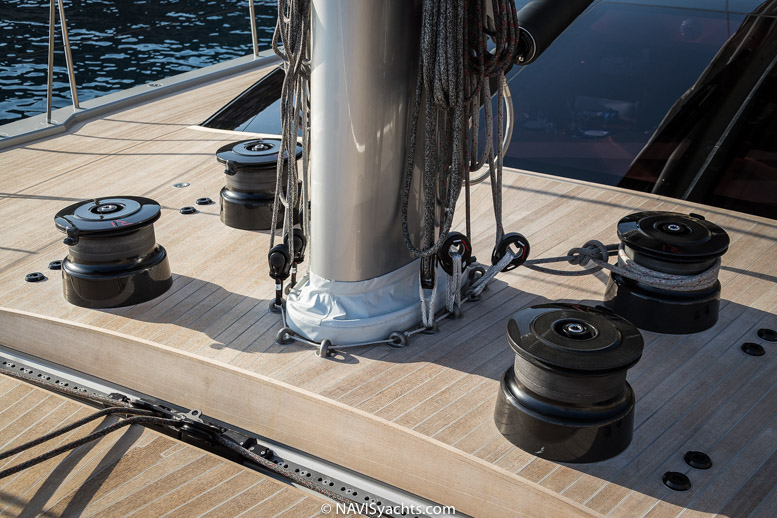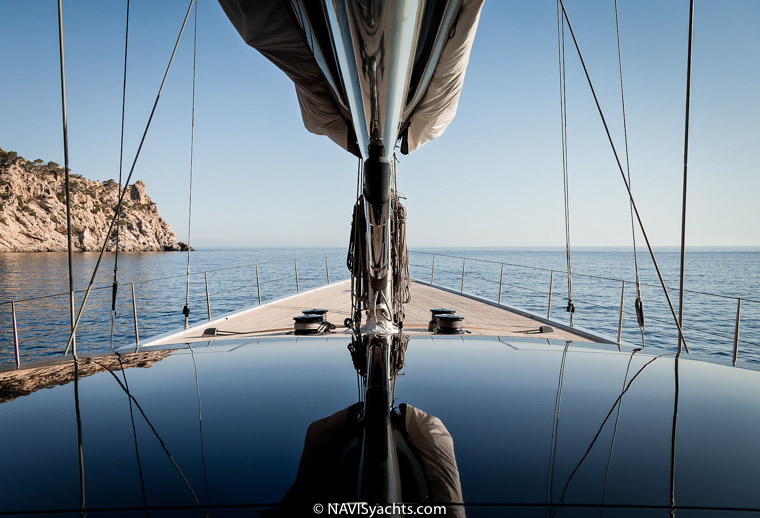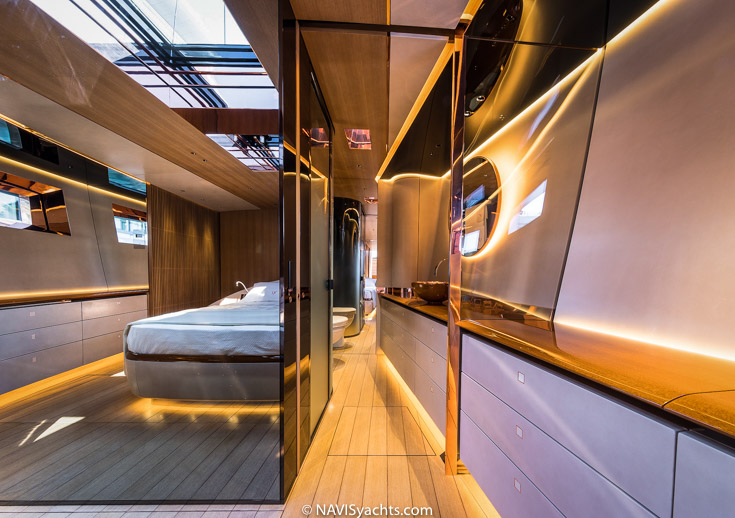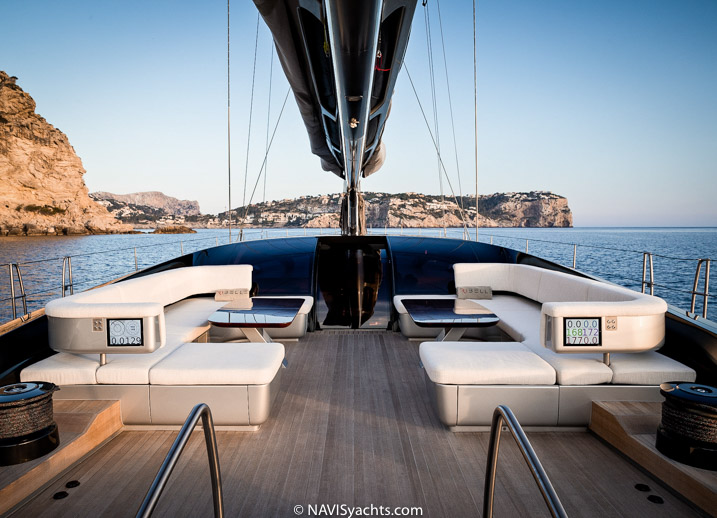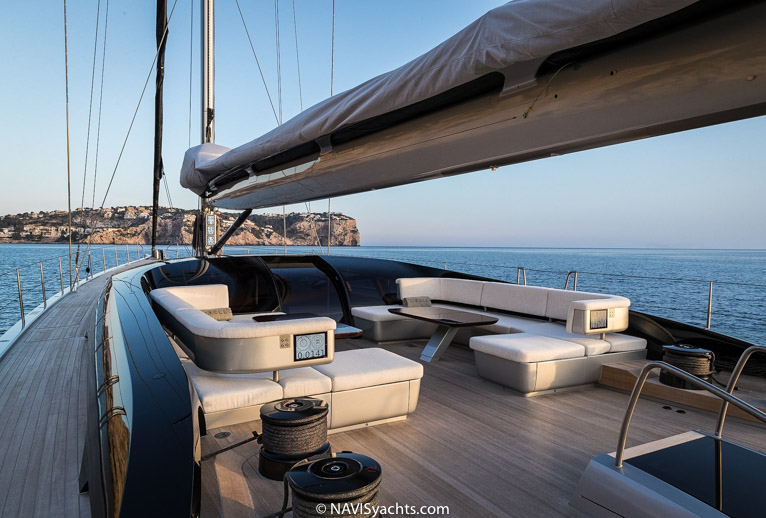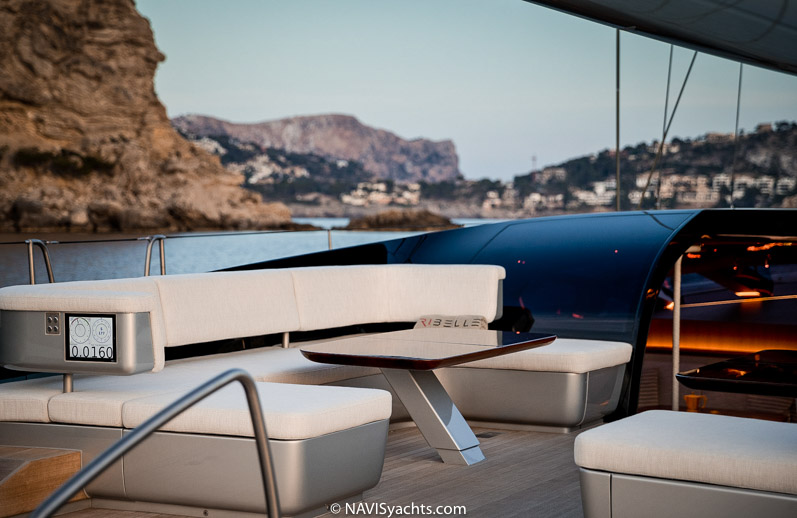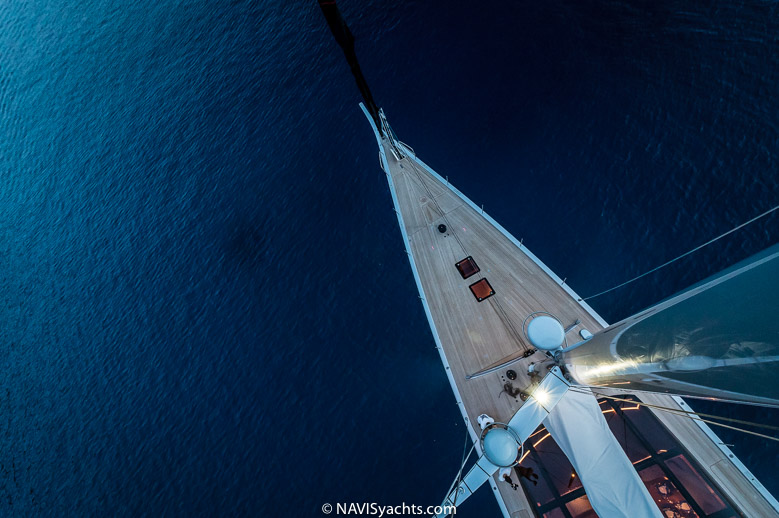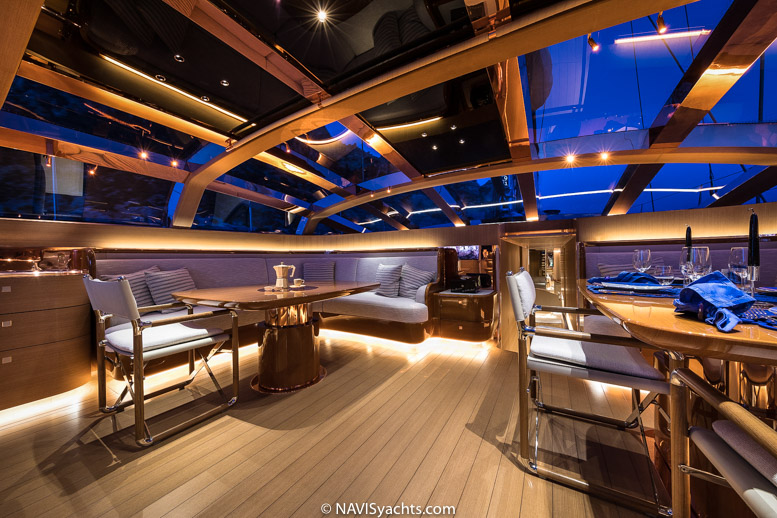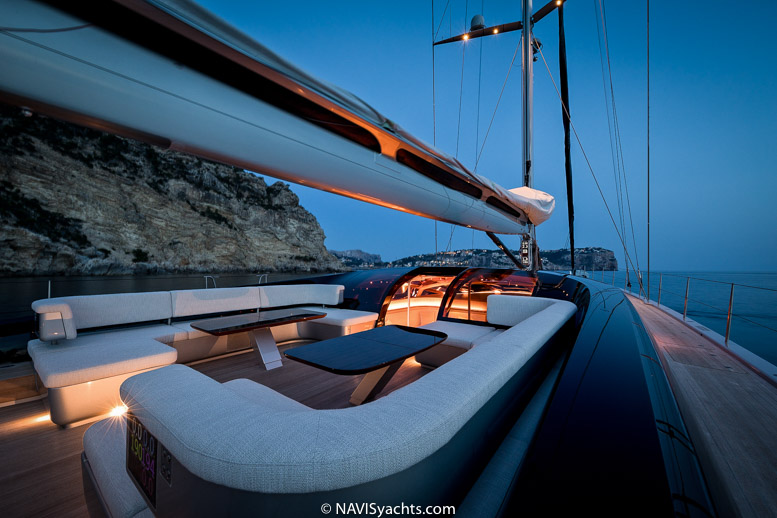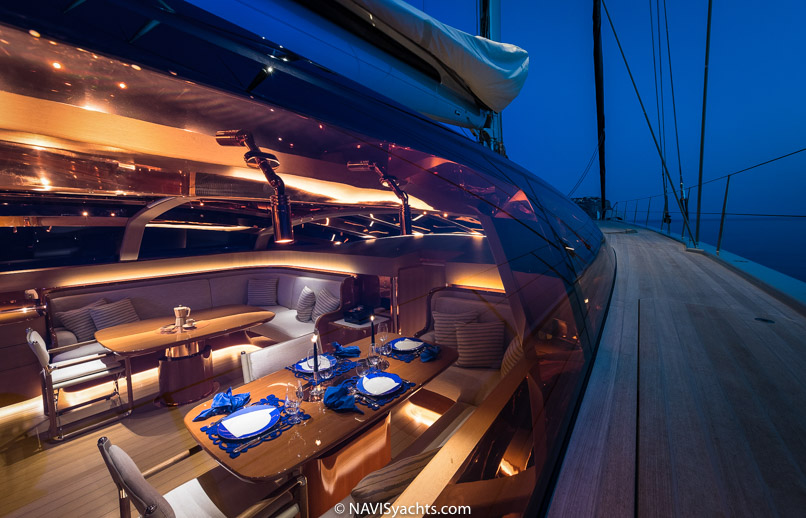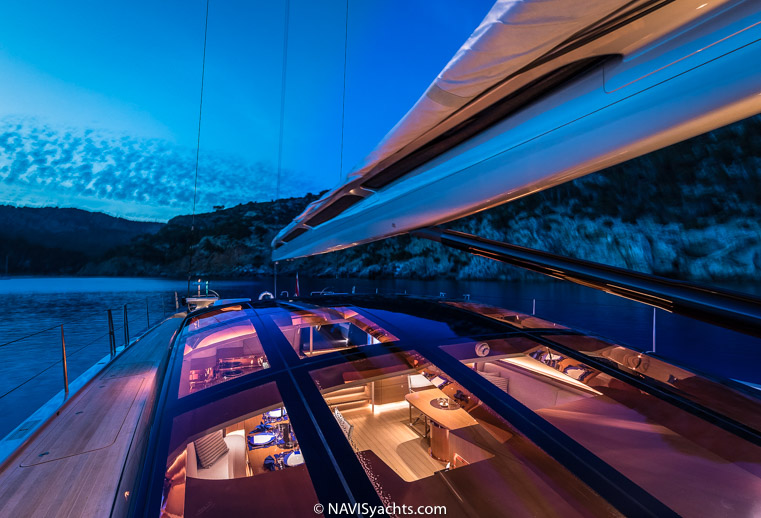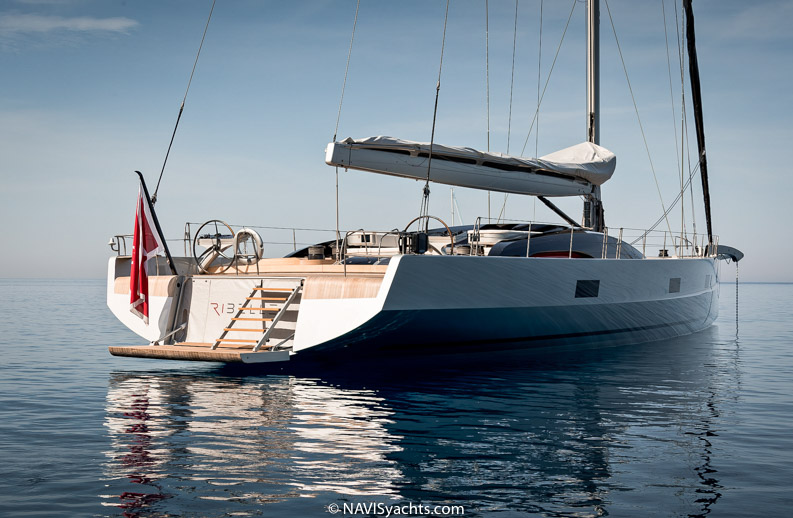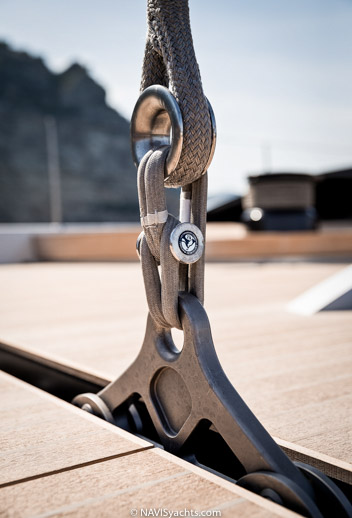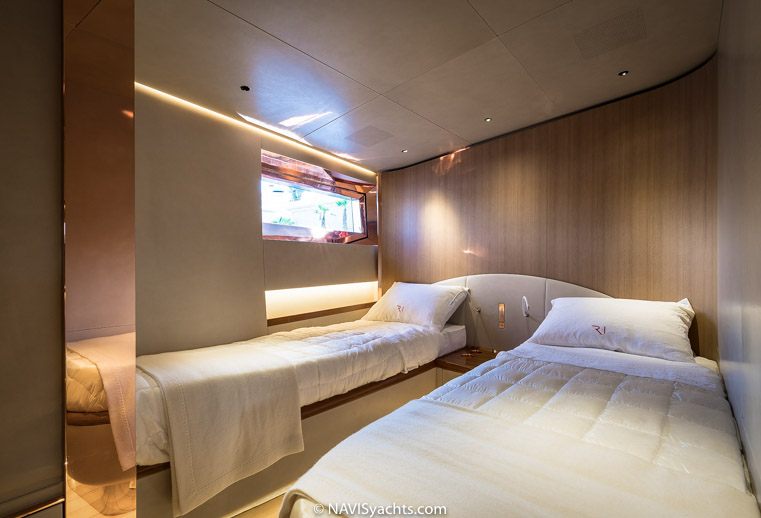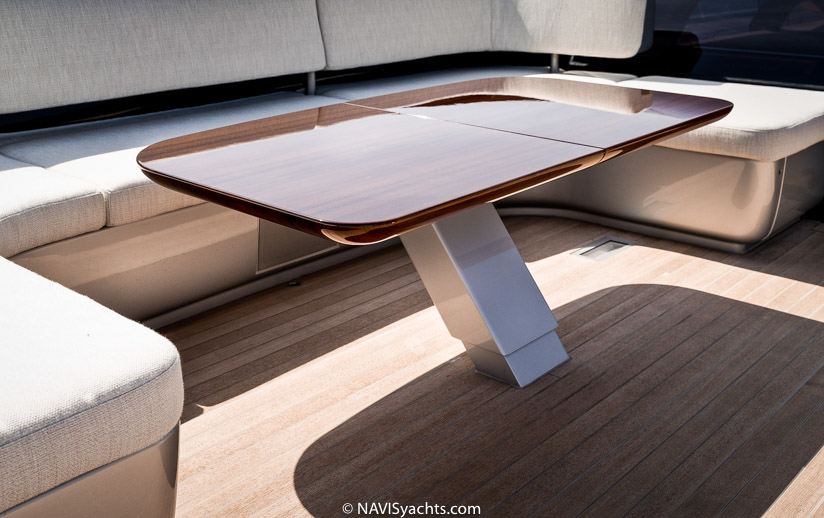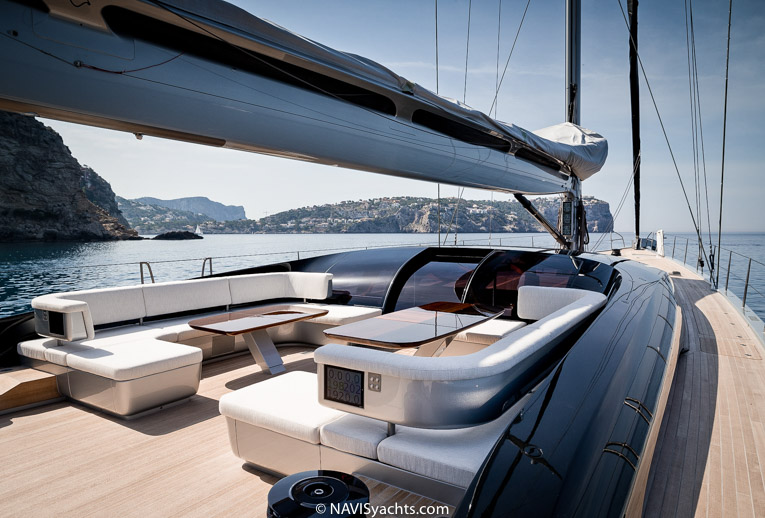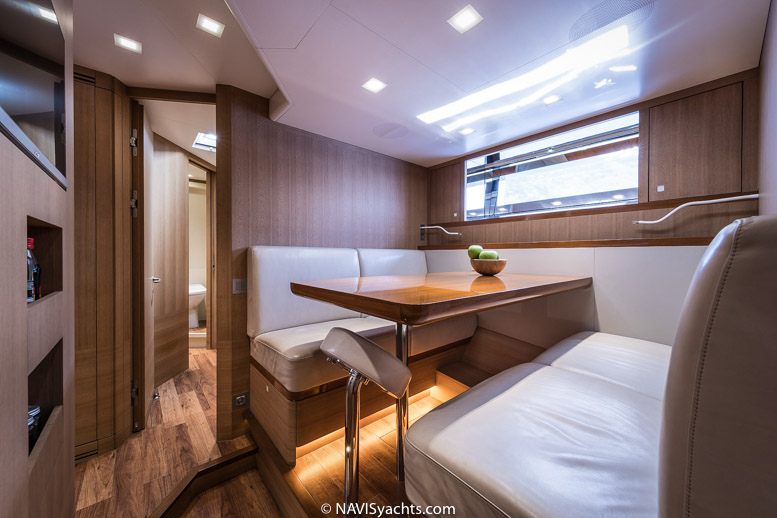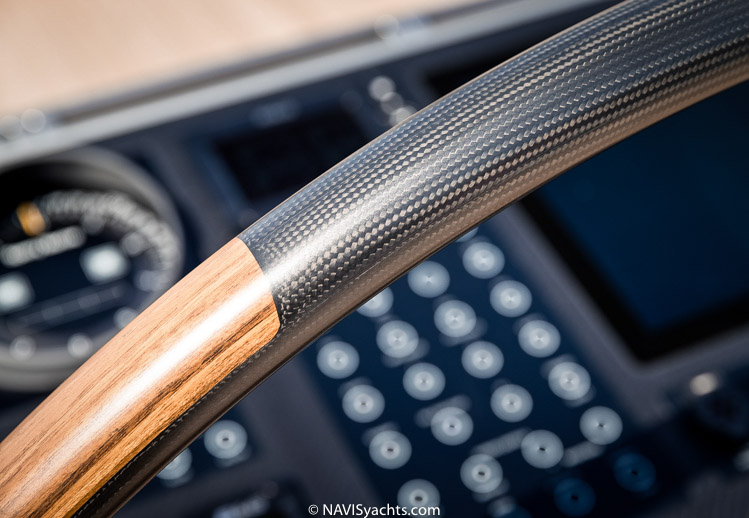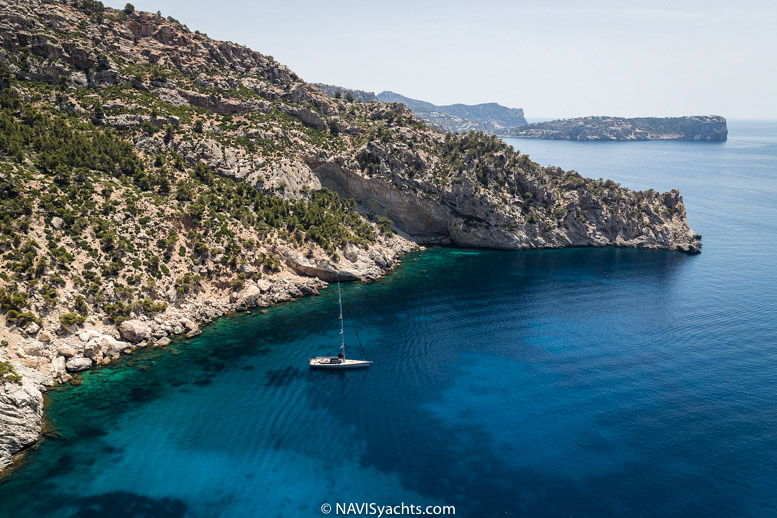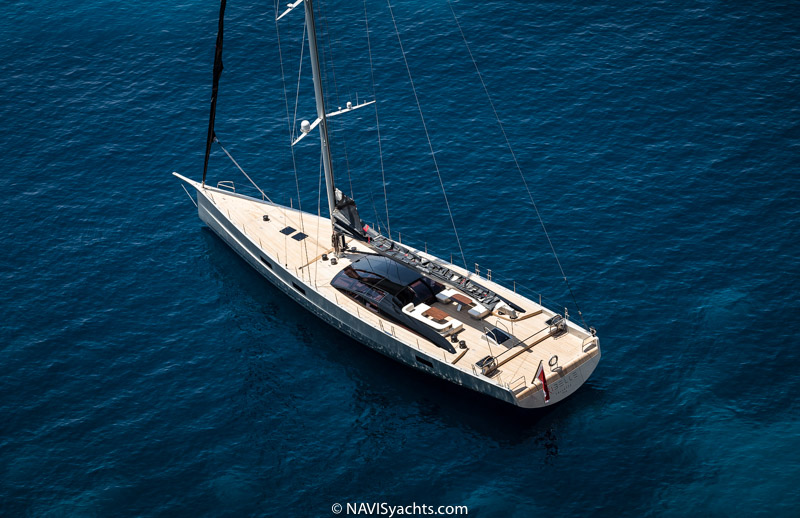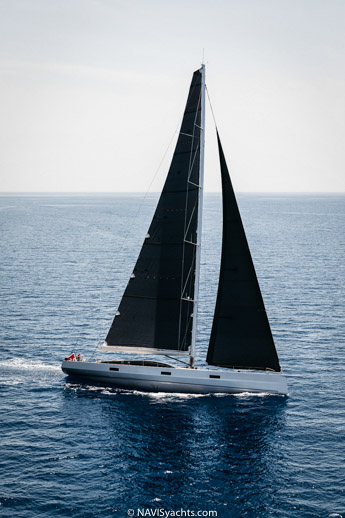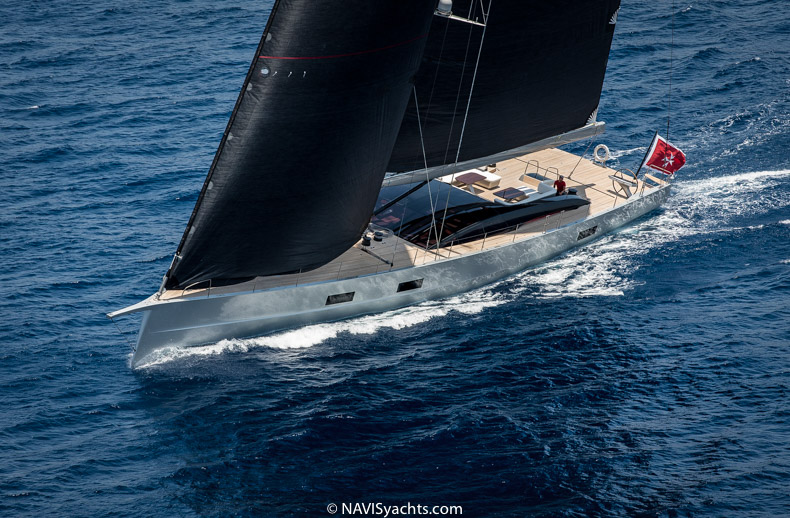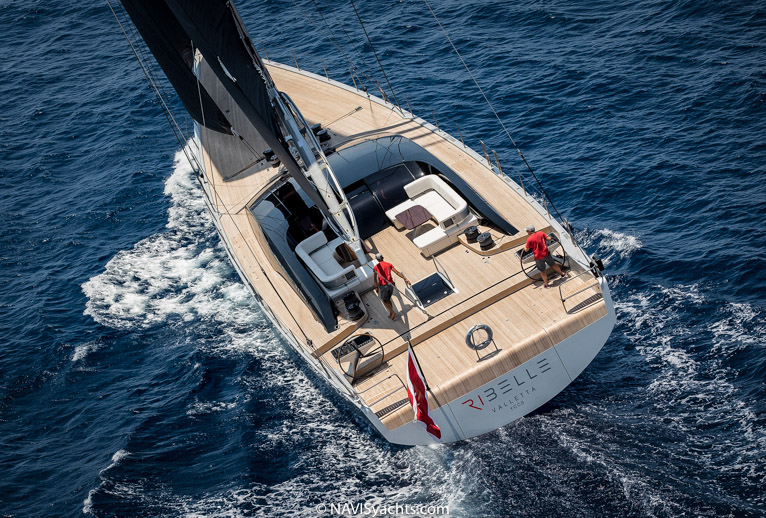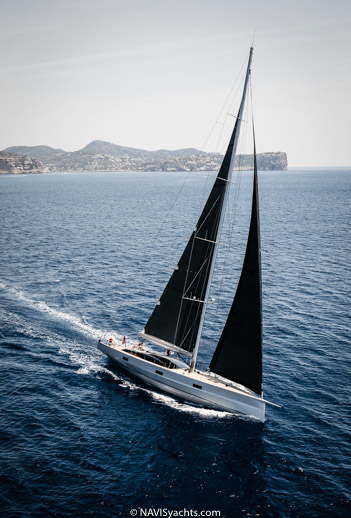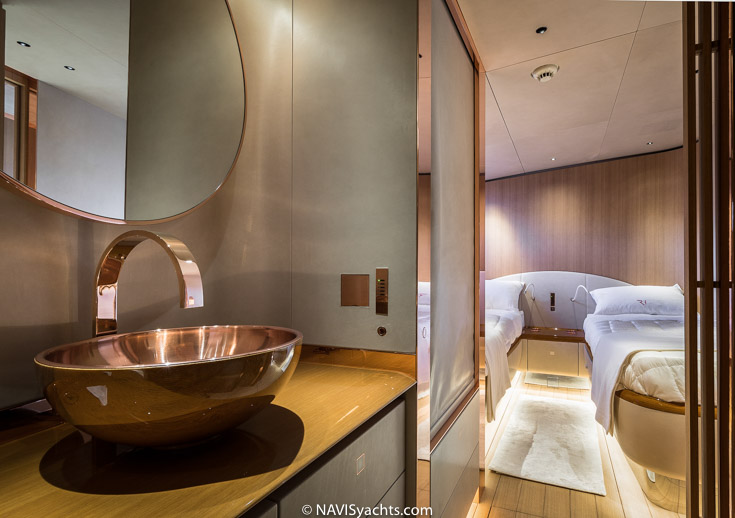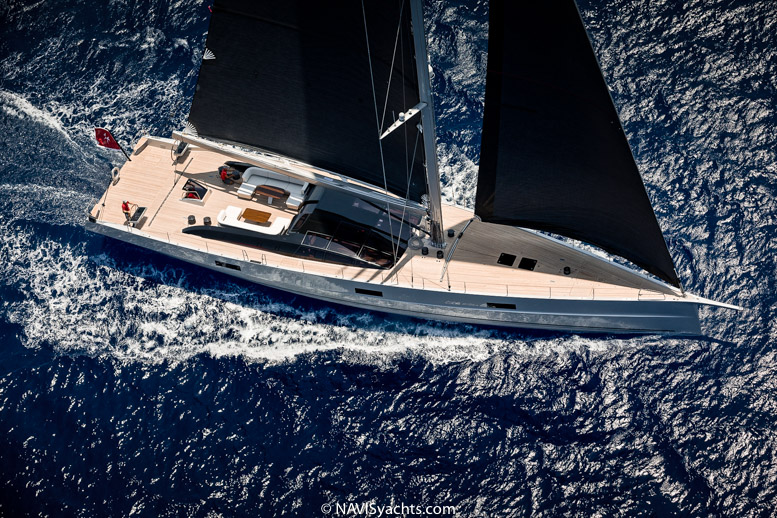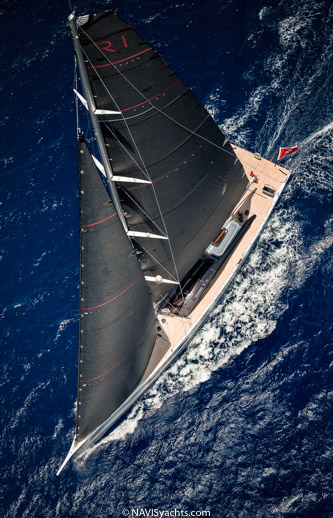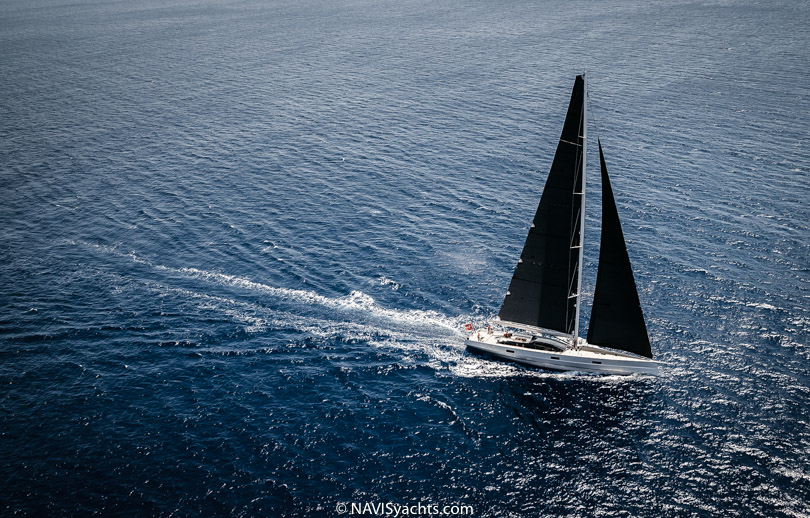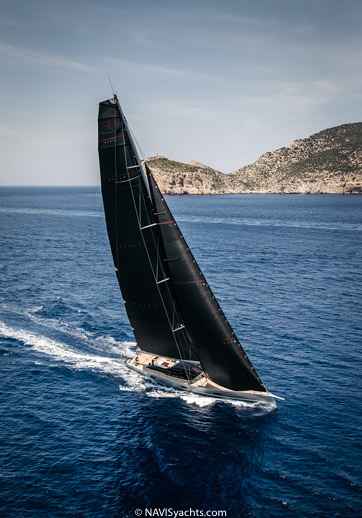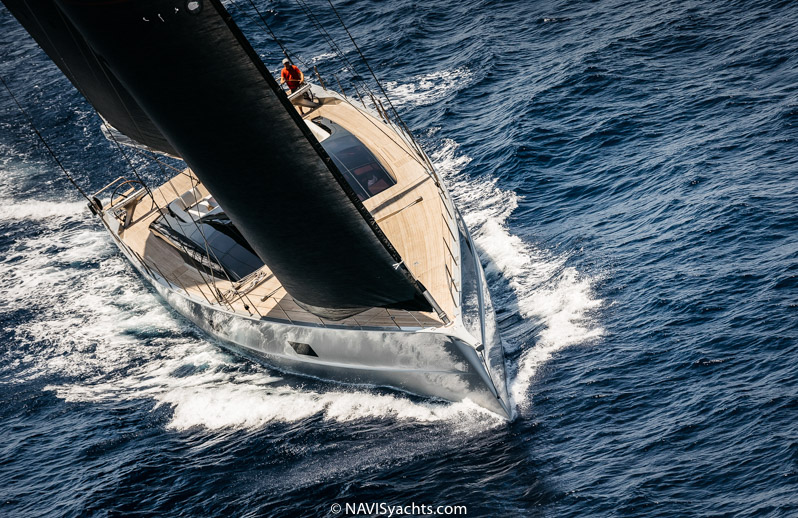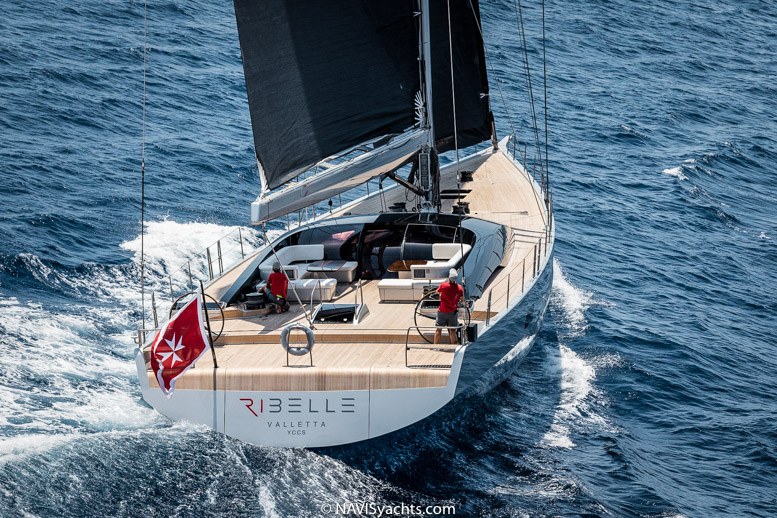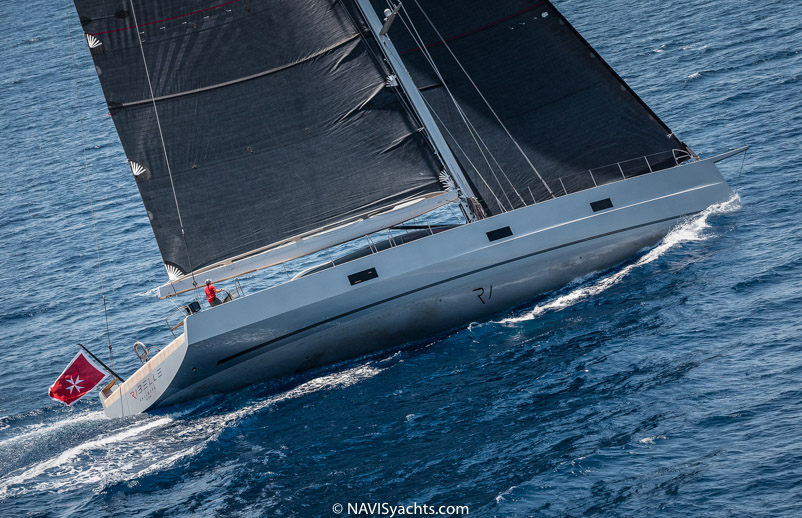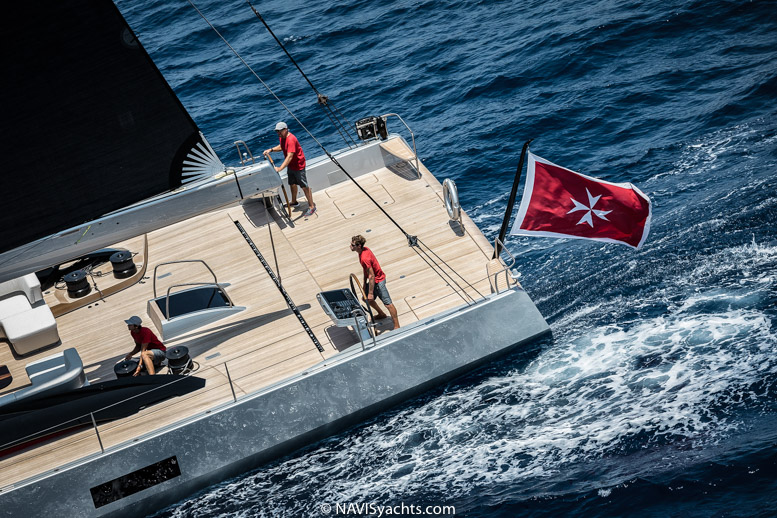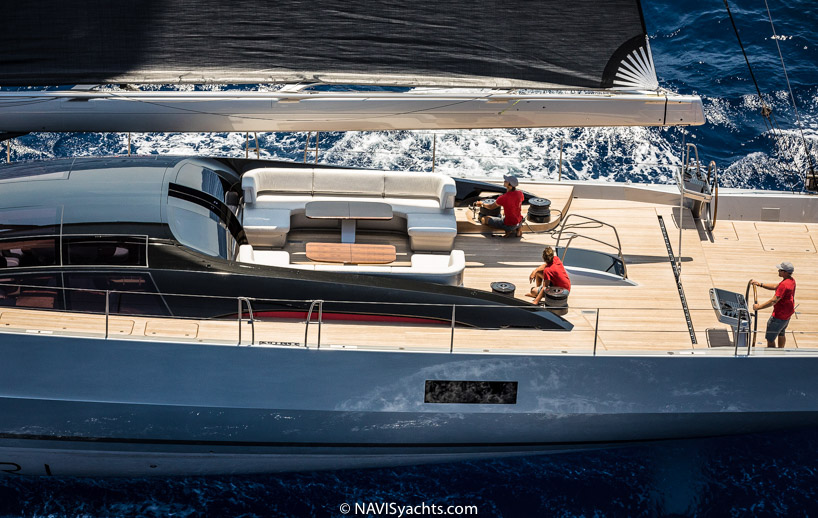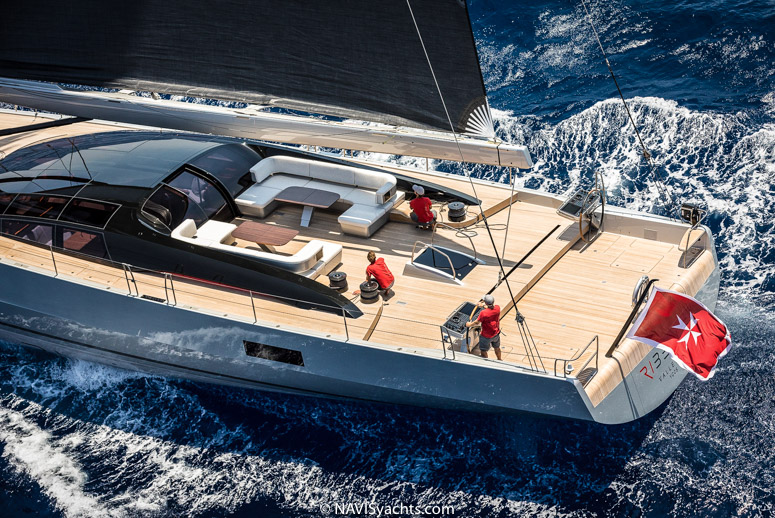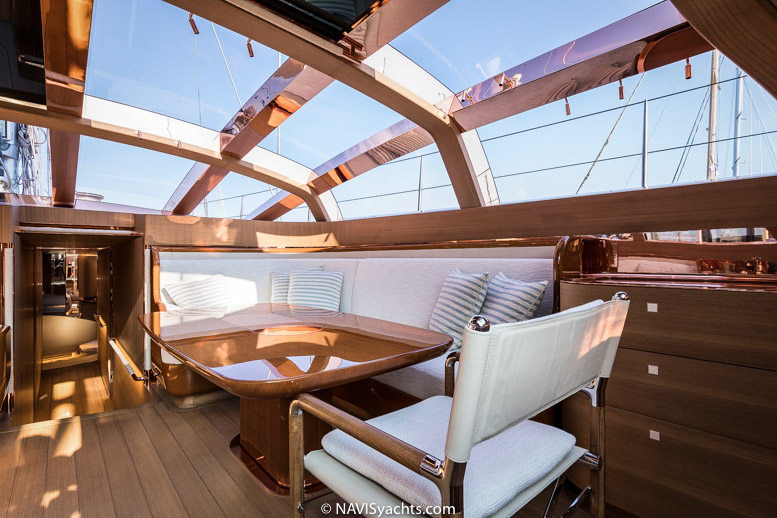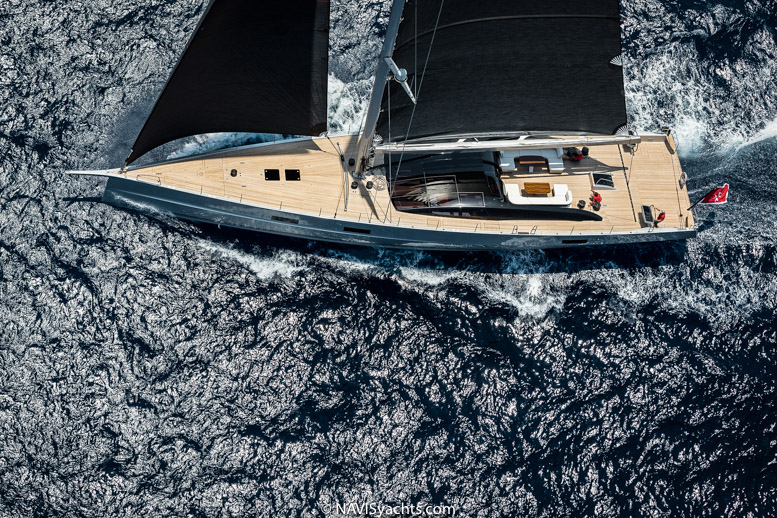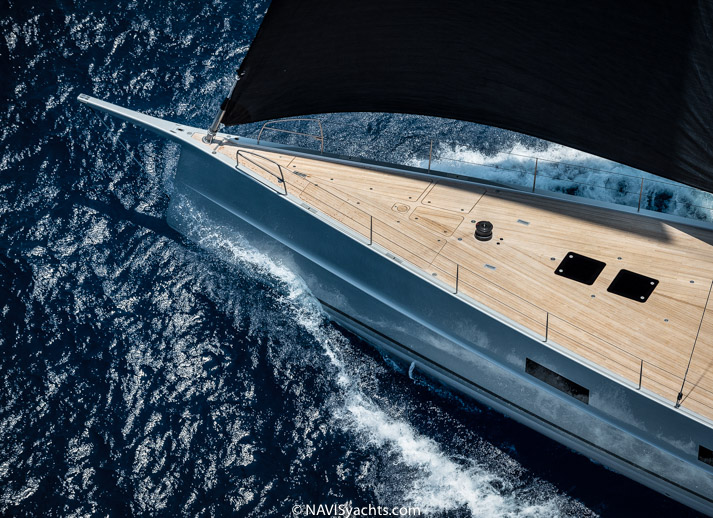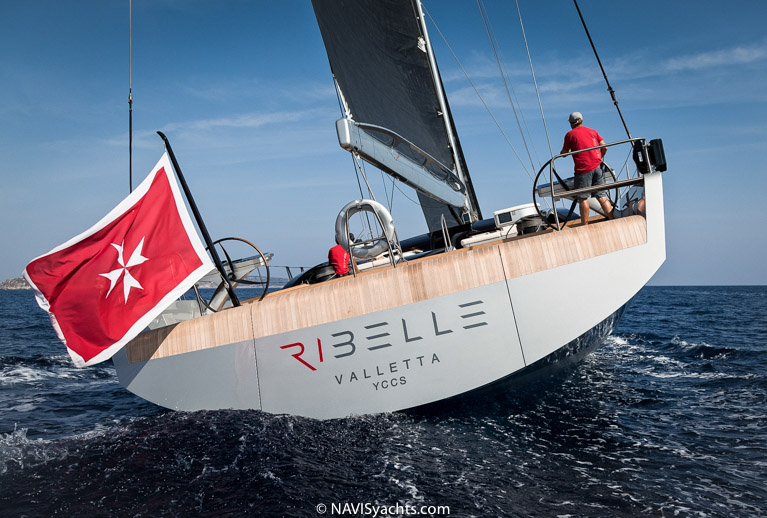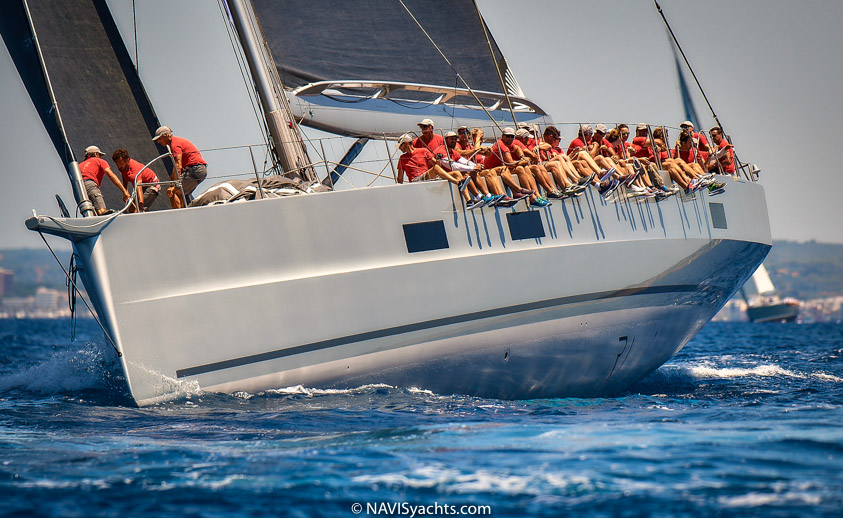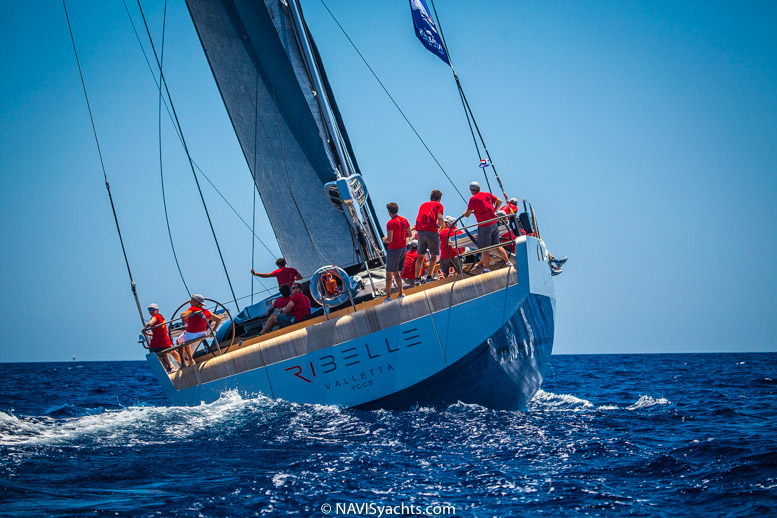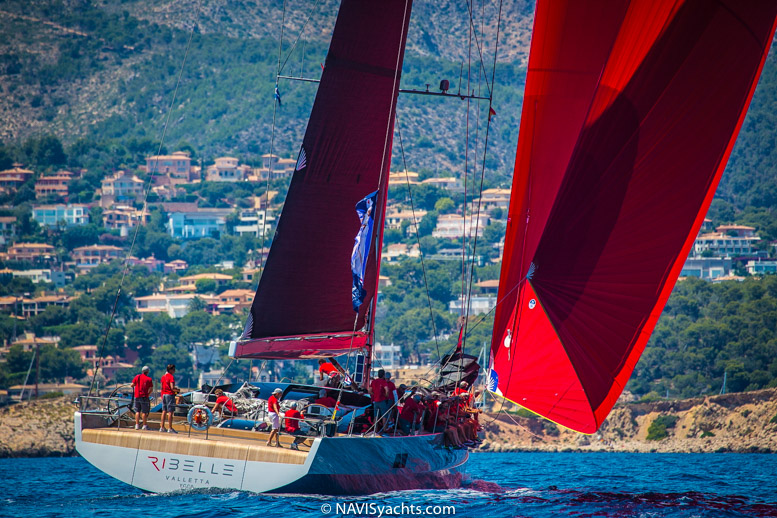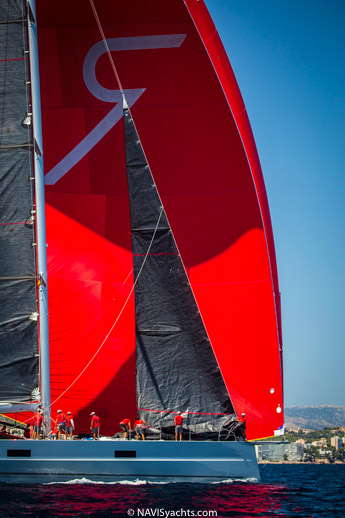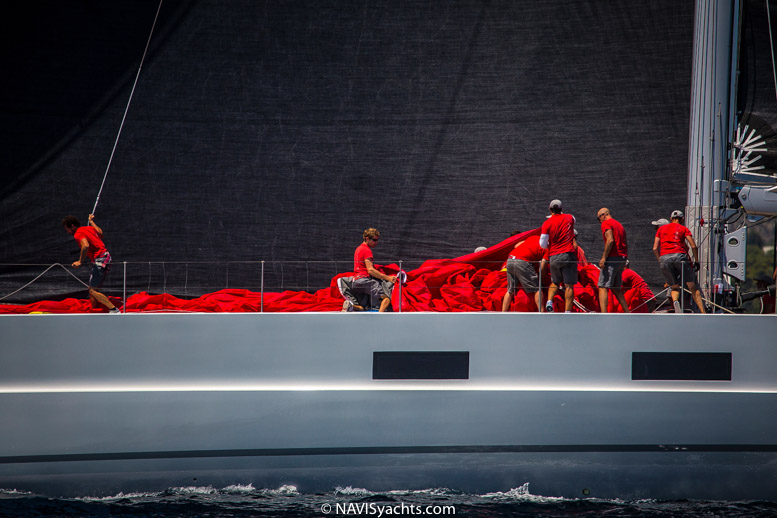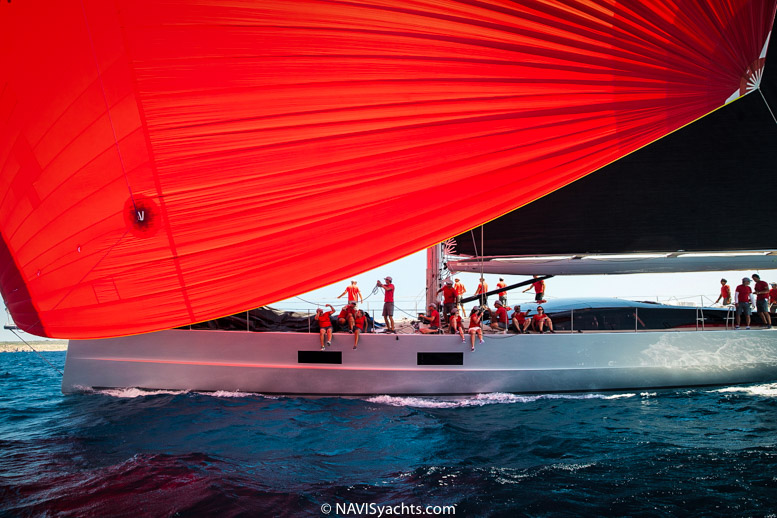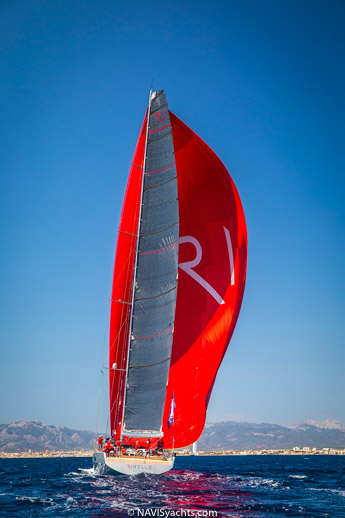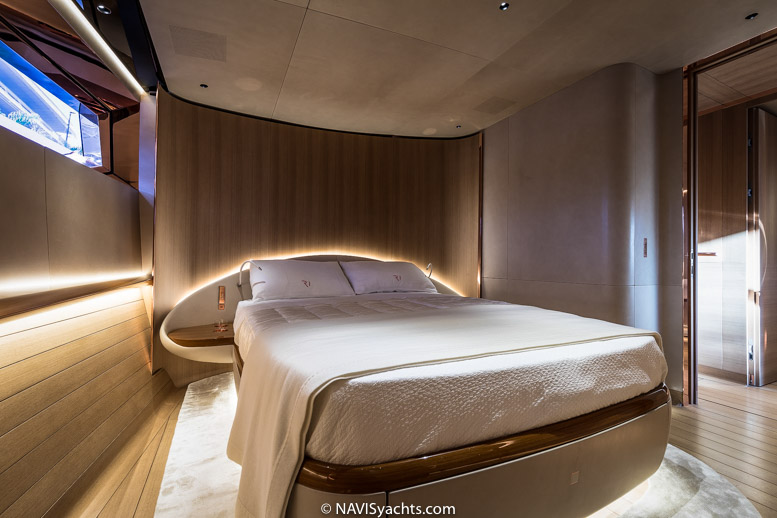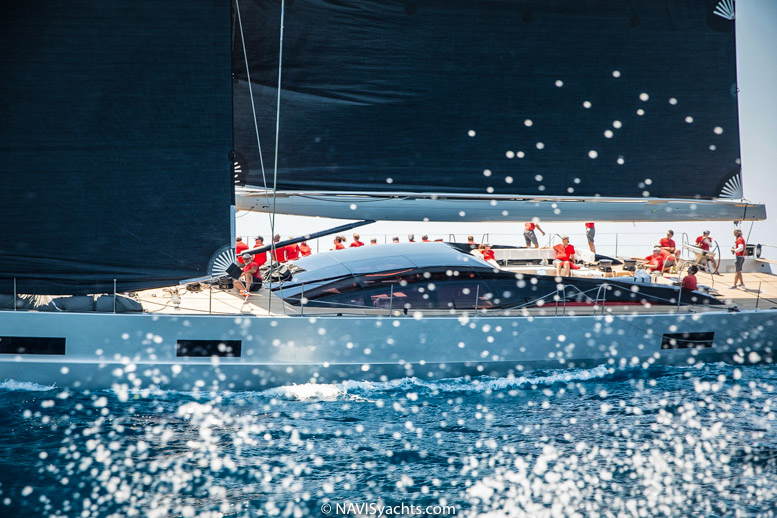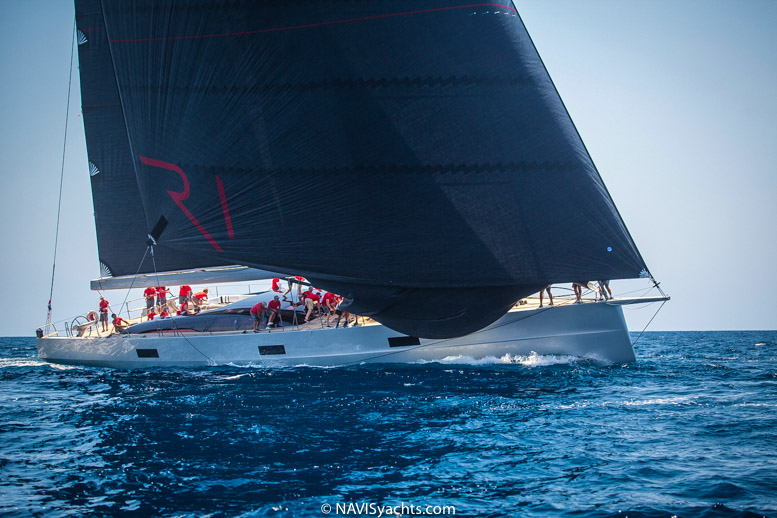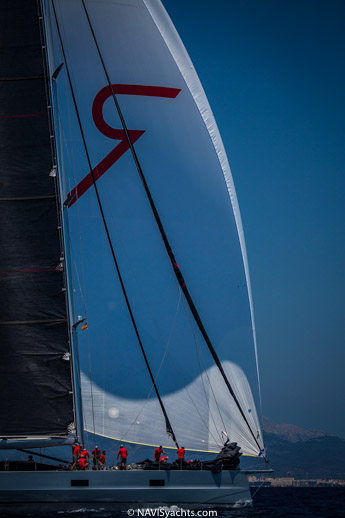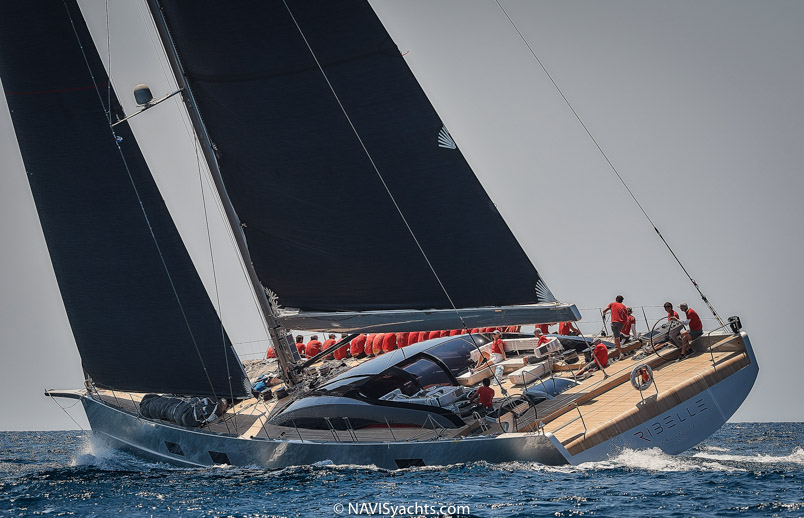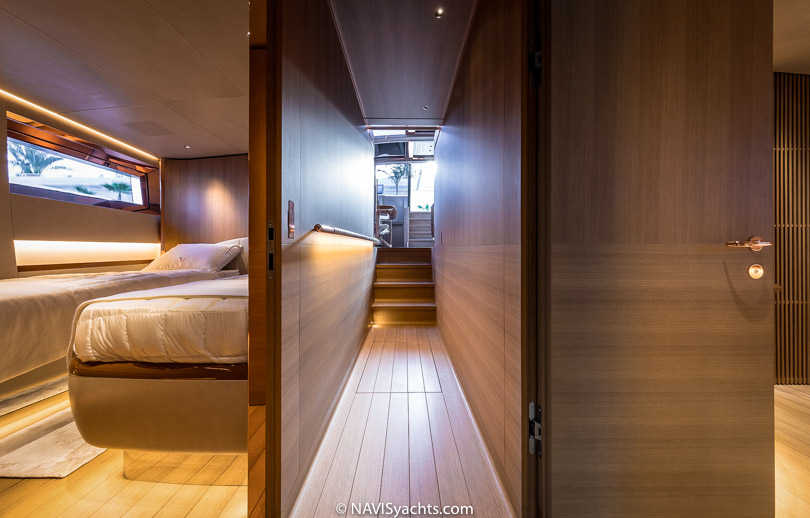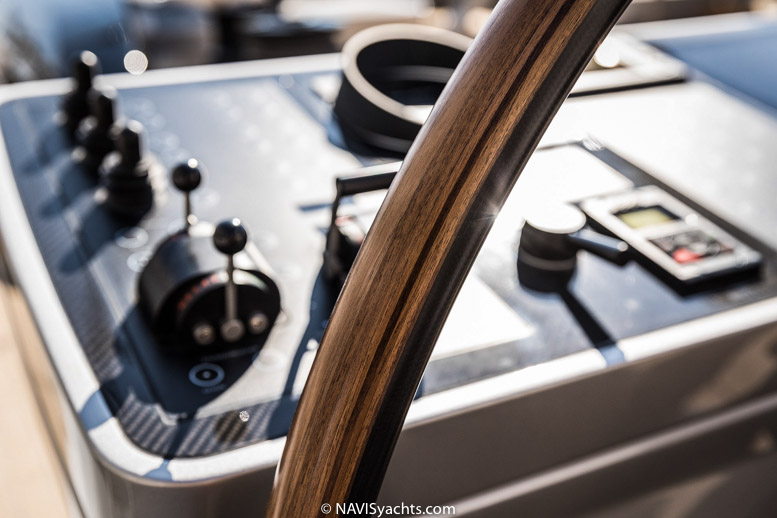 Photos: Jeff Brown, Michael Kurtz, Stuart Pearce - Words: Brian Hancock