Lürssen Areti 85m Debuts as an Absolute Masterpiece
Every yacht, it seems, ought to be designed with a specific mission in mind. While some yachts are built for sport and others are built for relaxation, it seems Areti has already clearly distinguished herself as a yacht in an entire class of her own.
From the moment you lay eyes on this 85 meter masterpiece, your breath is immediately taken away. It becomes overwhelmingly evident that this yacht has a sort of transcendental beauty that would impress those with even the highest of standards. Areti's mission is one that may have once seemed unthinkable—she was designed with the unapologetic pursuit of perfection in mind, and her creators seem as if they may have actually achieved the impossible.
Setting a new standard for design
Areti spent her first summer at sea cruising around the Mediterranean without any problems, at all. As the summer came to a close, she made her formal debut at the Monaco Yacht Show. Naturally, the world's most prestigious yacht show certainly had an impressive array of ships to look at and be compared to, but even amidst some impressive competition, Areti still found a way to stand out.
With a 15.14 meter beam and 85 meters in length, Areti is not an easy yacht to overlook. She sits on the water, perpetuating power and pride. She is a living testament to the engineering excellence that Lürssen has become known for, and both her interior and exterior design work to demonstrate why Winch
Design continues to set standards in the world of aesthetics.
When you consider her cruising speed of 17 knots and her gross tonnage of 2.851, it becomes clear that though she was designed to please the eye, she was also designed to perform. Her range of 6,000 nautical miles enables her to access any corner of the world she desires. With a 215t fuel capacity, a 52t freshwater capacity, and a stern thruster operating 240kw at 432 rpm, it seems there is really no limit to what this yacht can achieve. She was built to be the very best, and it has become clear that she is in a limited class of yachts to which all others will be perpetually compared.
Her stunning exterior exudes confidence and class, and as she smoothly glides across the water, she does so with a sort of universal magnetism. Her existence is a romantic embodiment of the human spirit; she silently expresses everything that needs to be said about beauty all at once, and her very existence seems to be a testament to the great feats of creation that can be accomplished by humankind.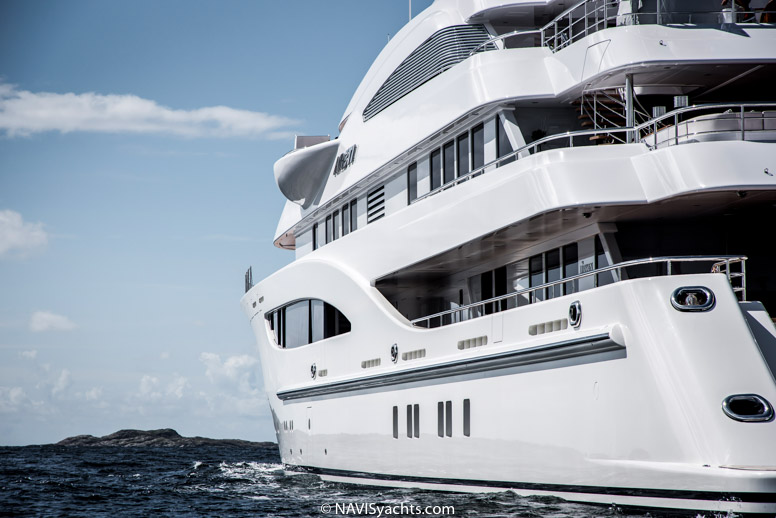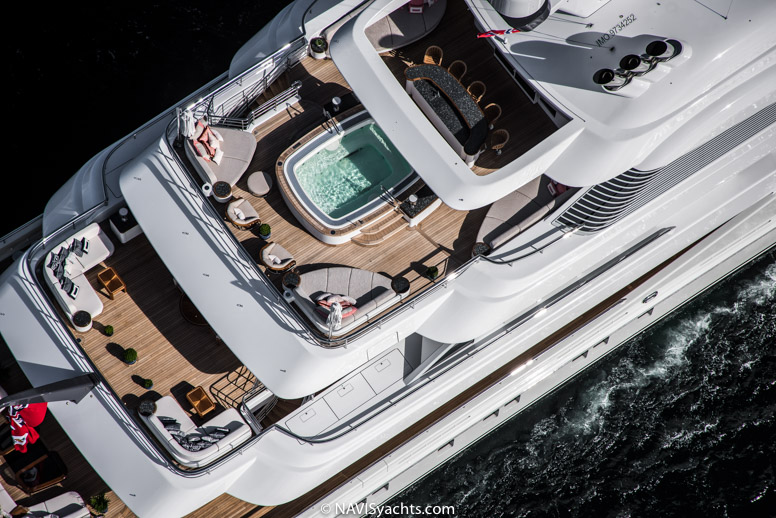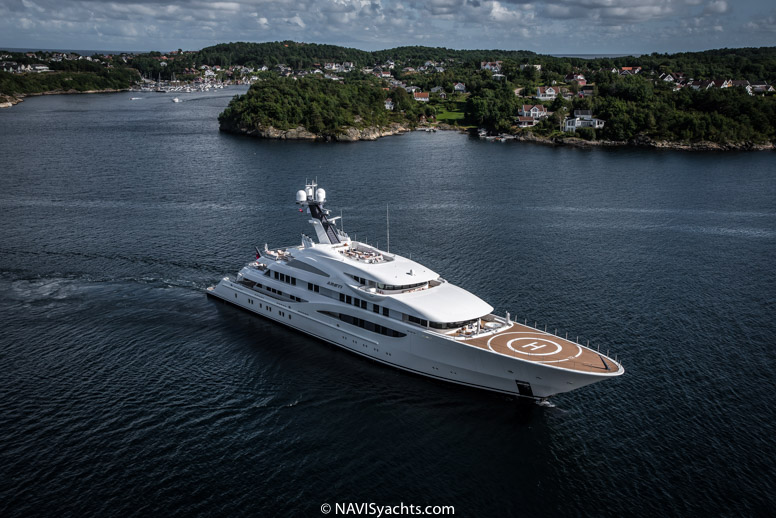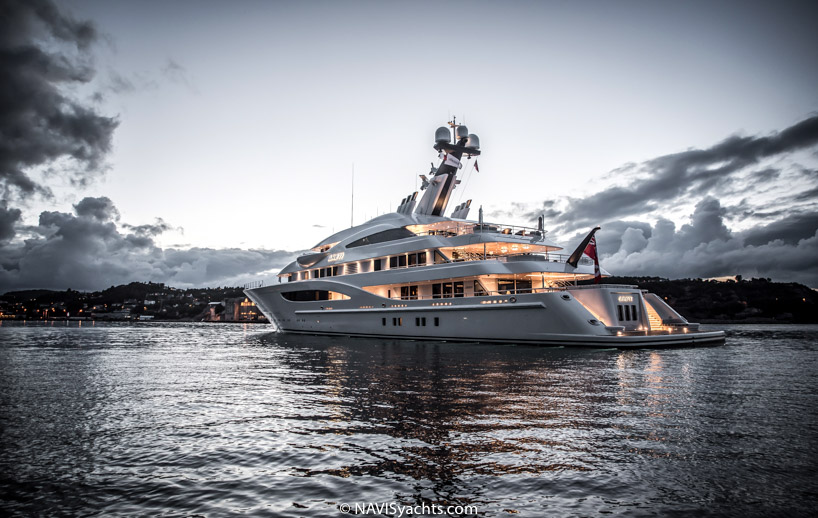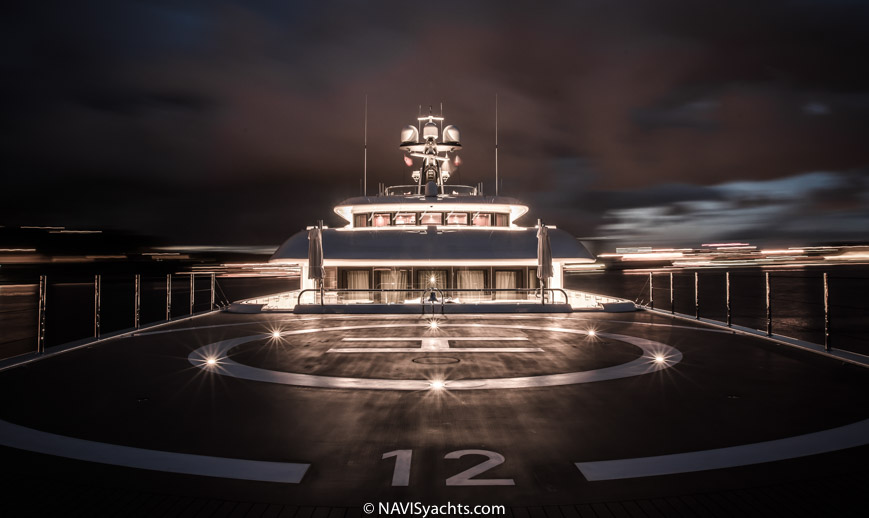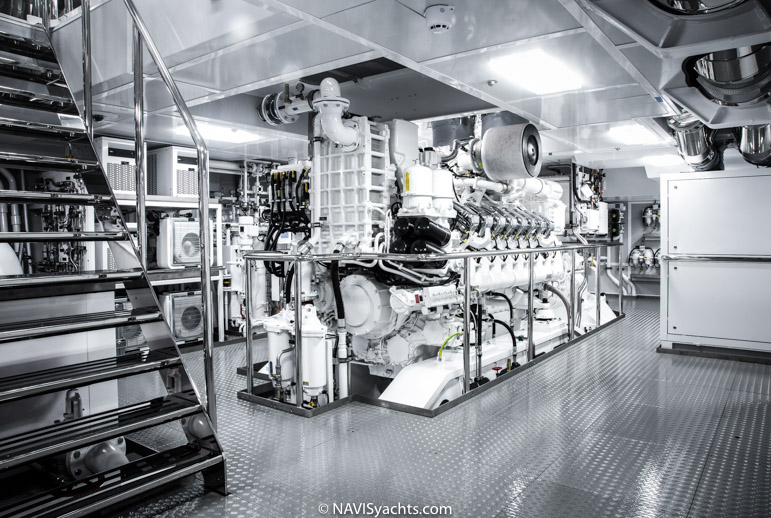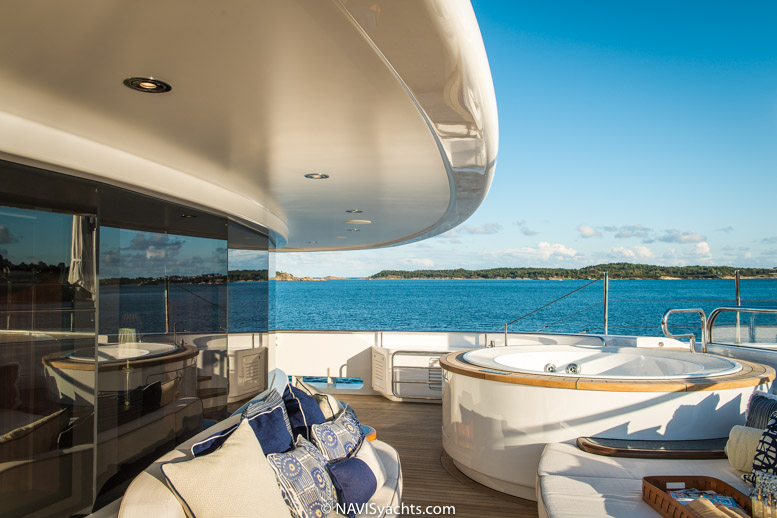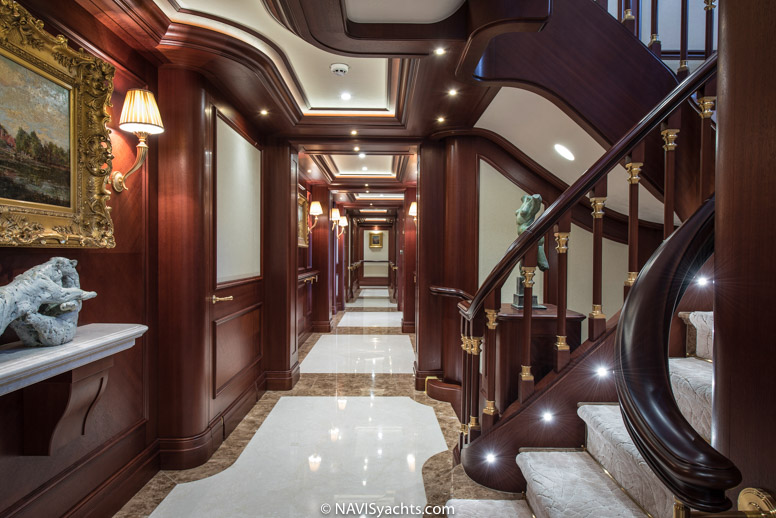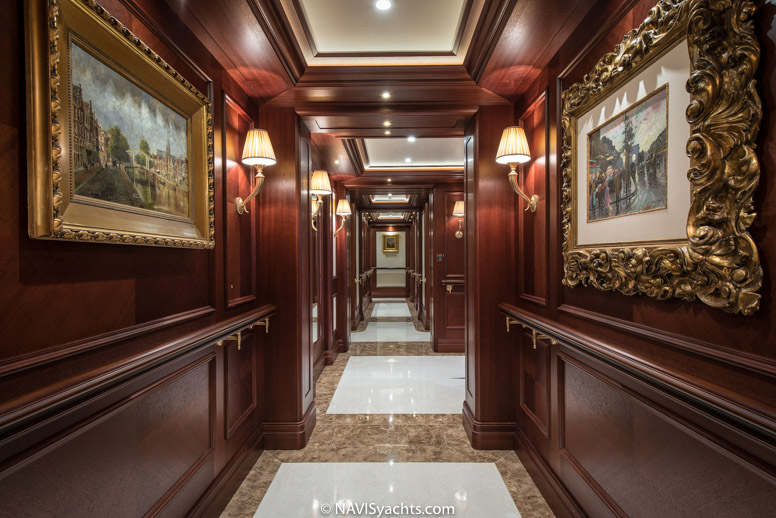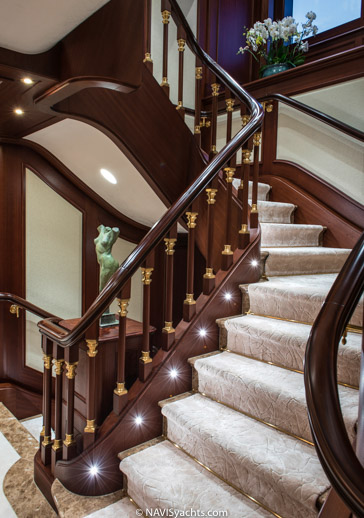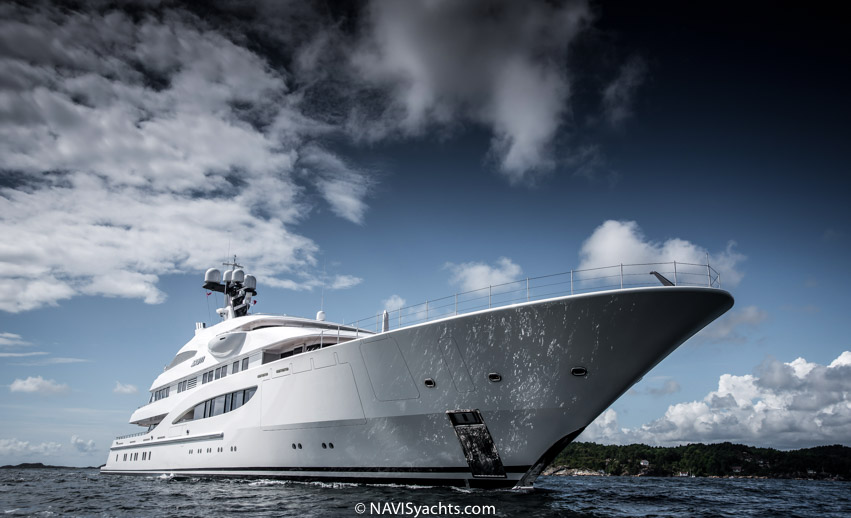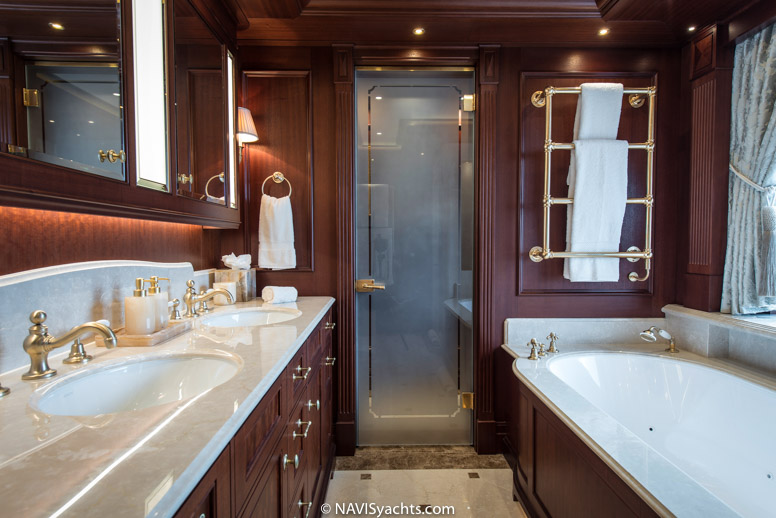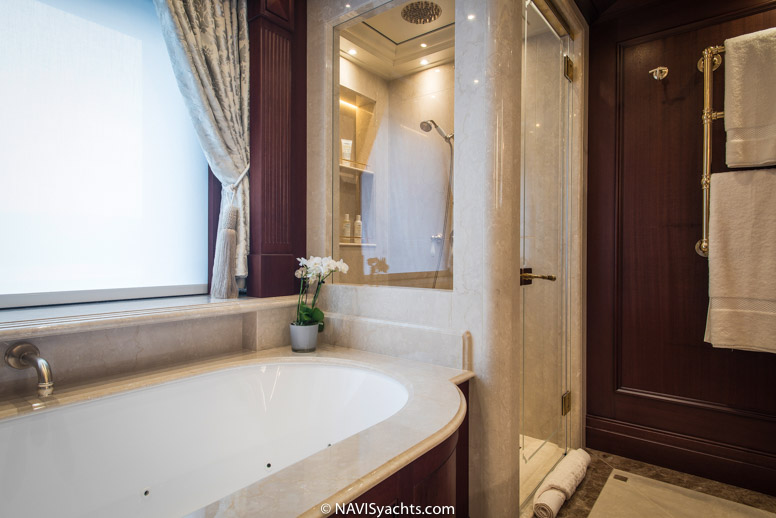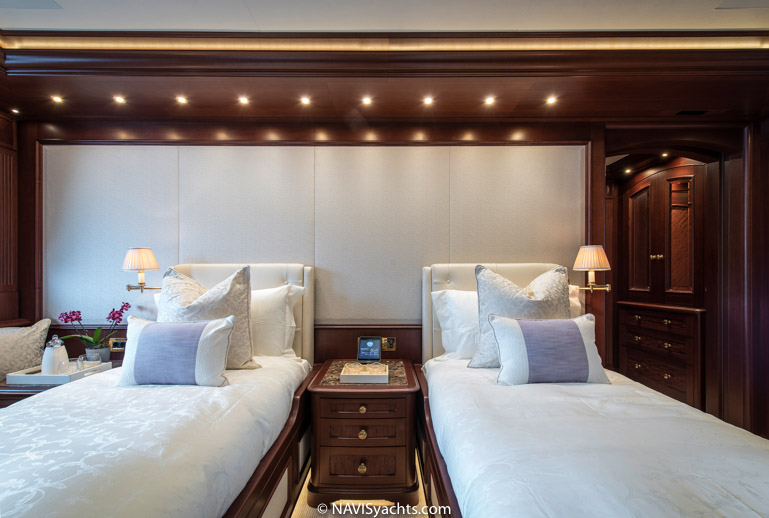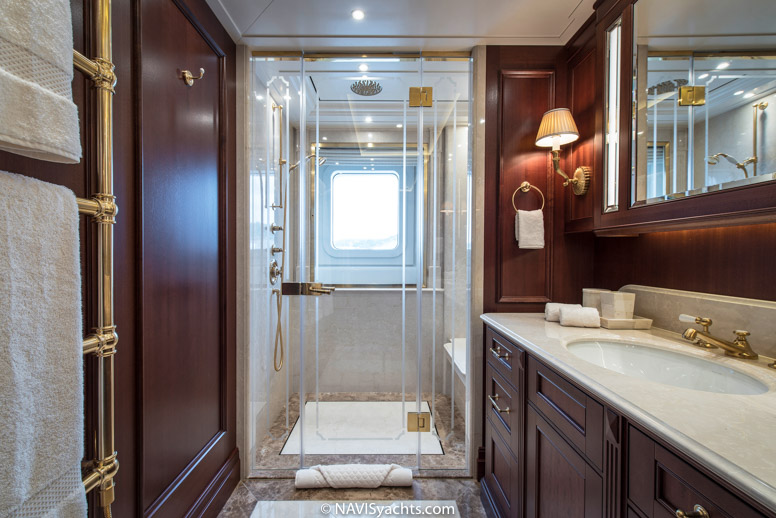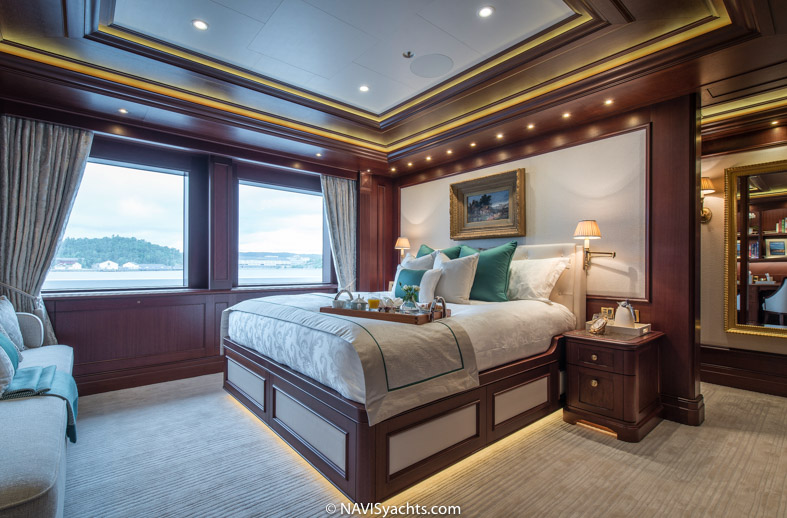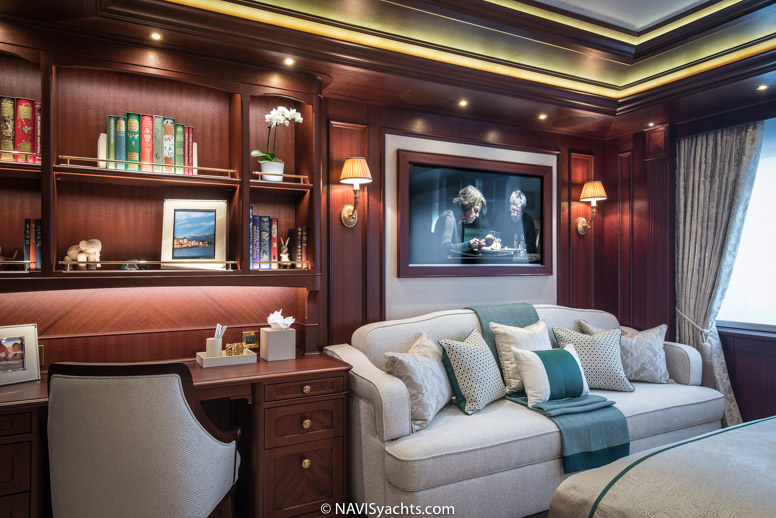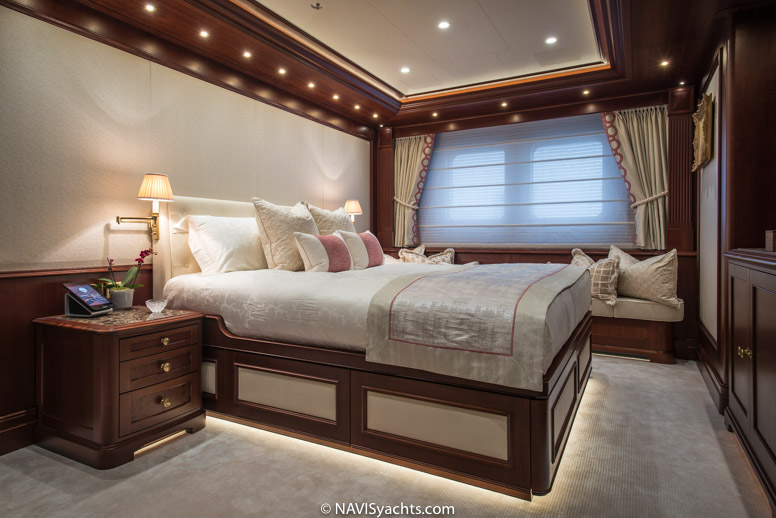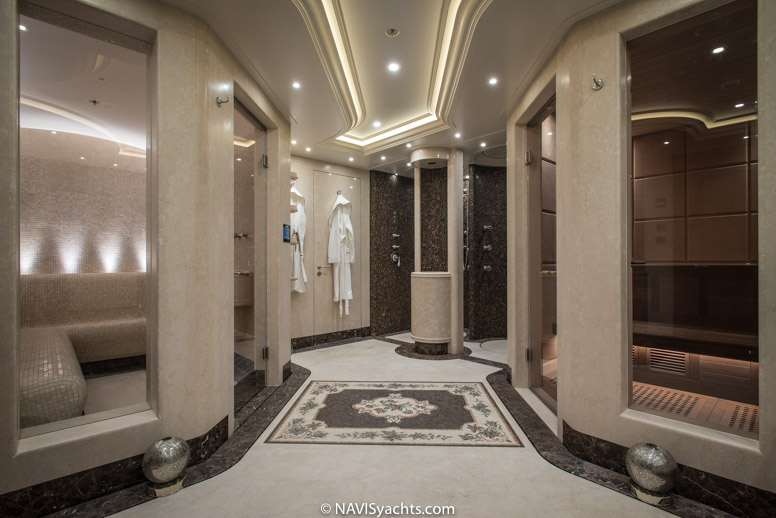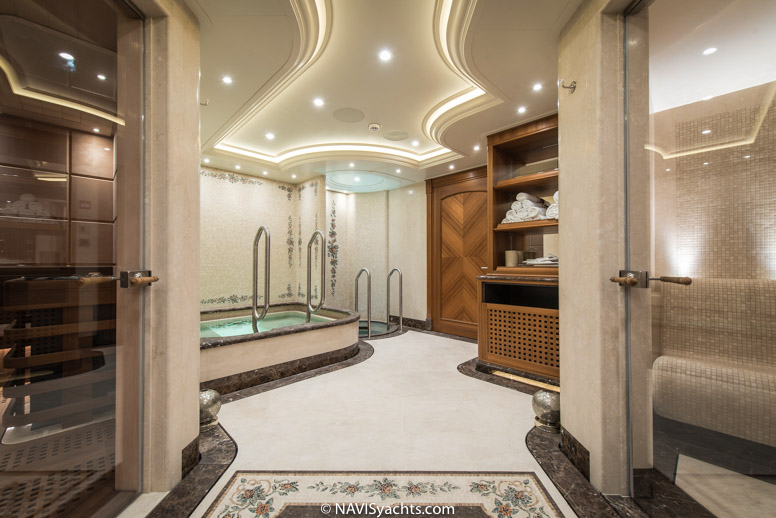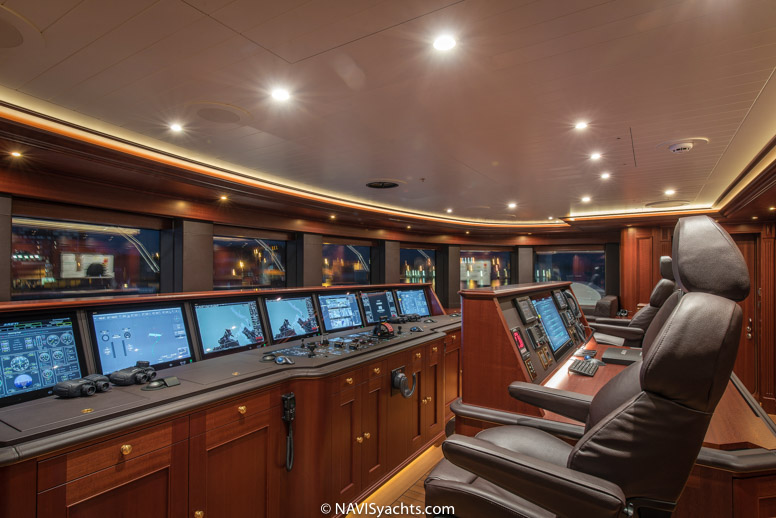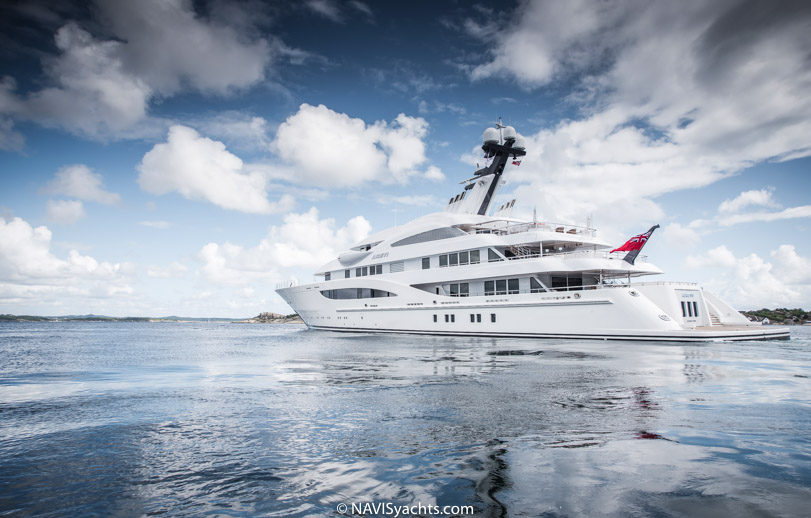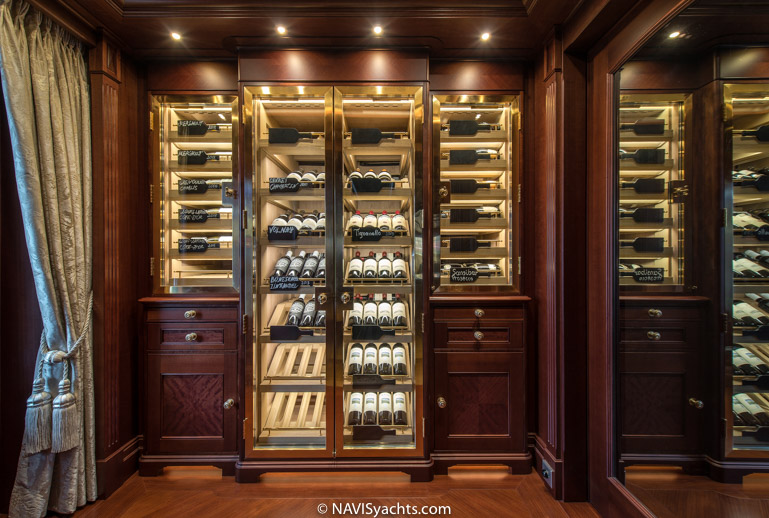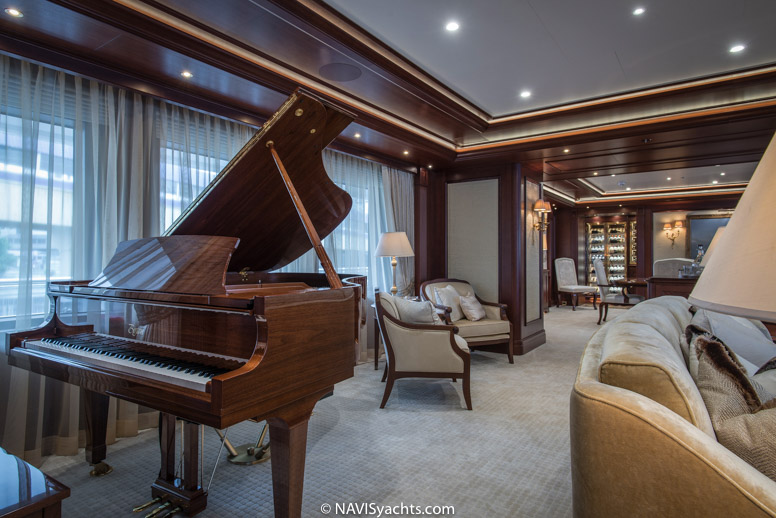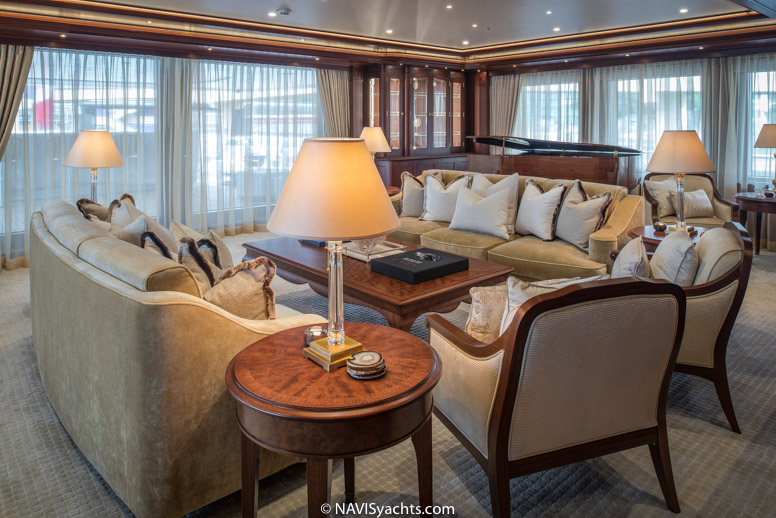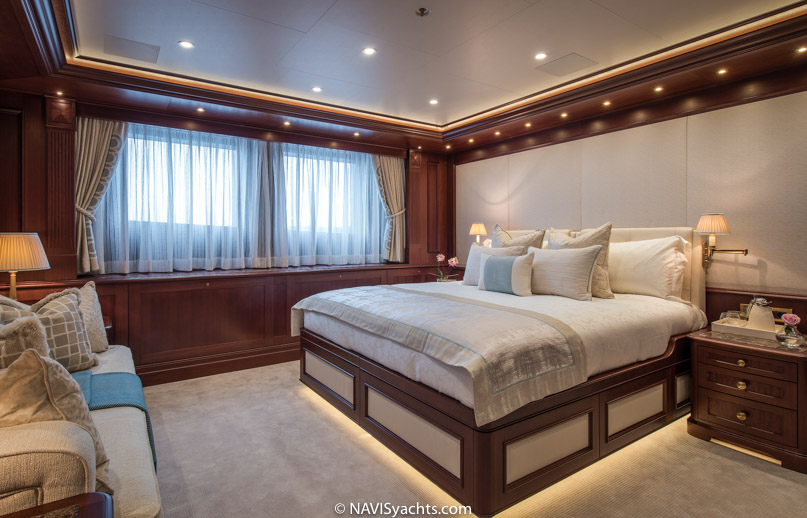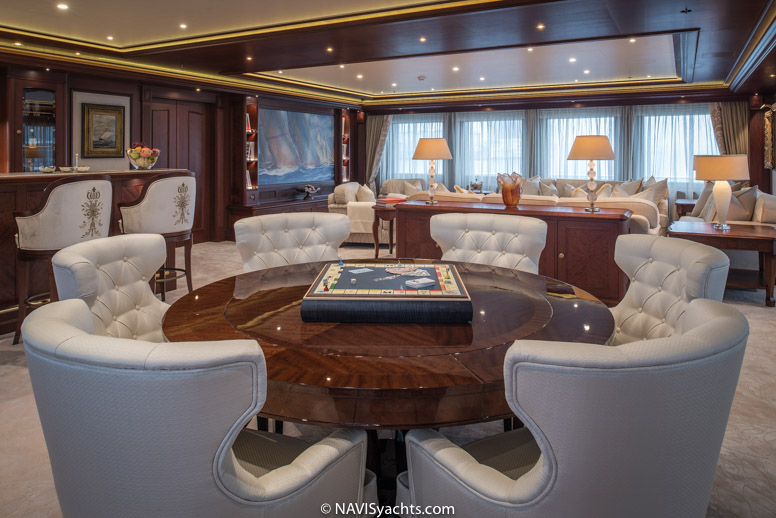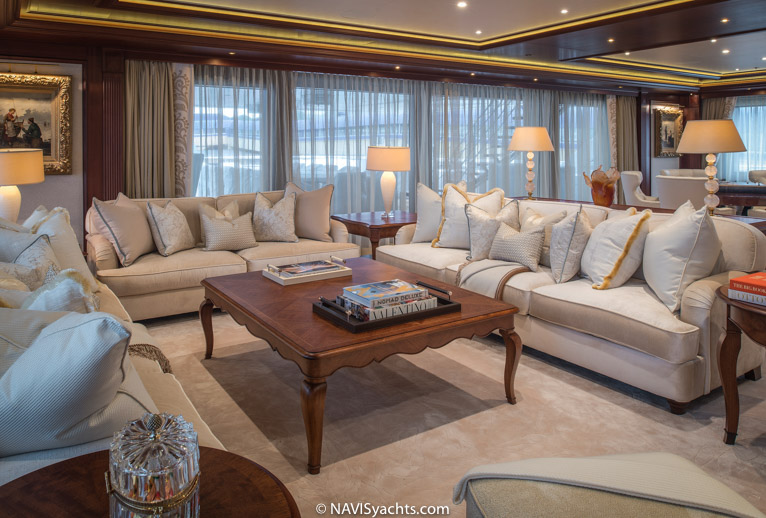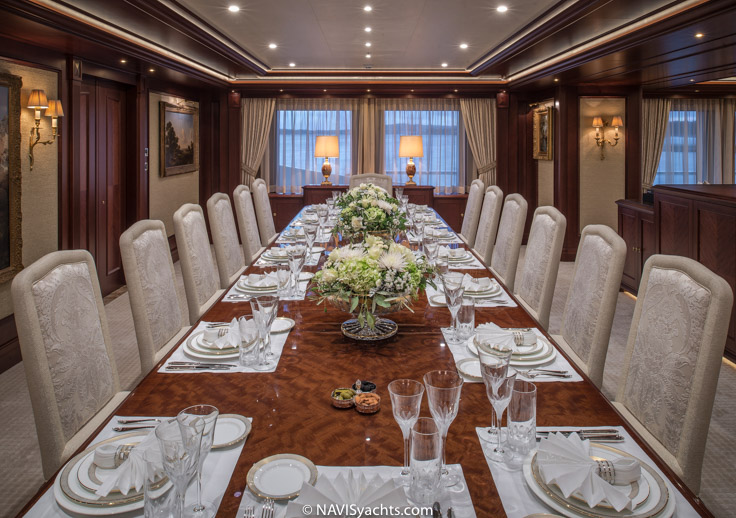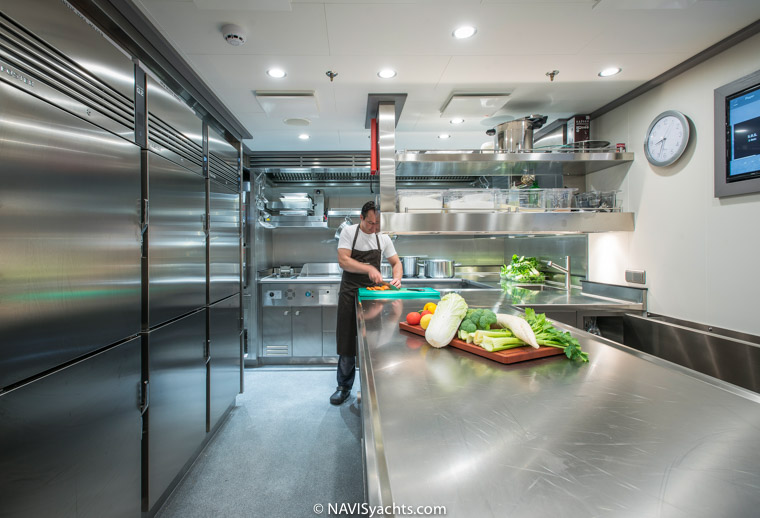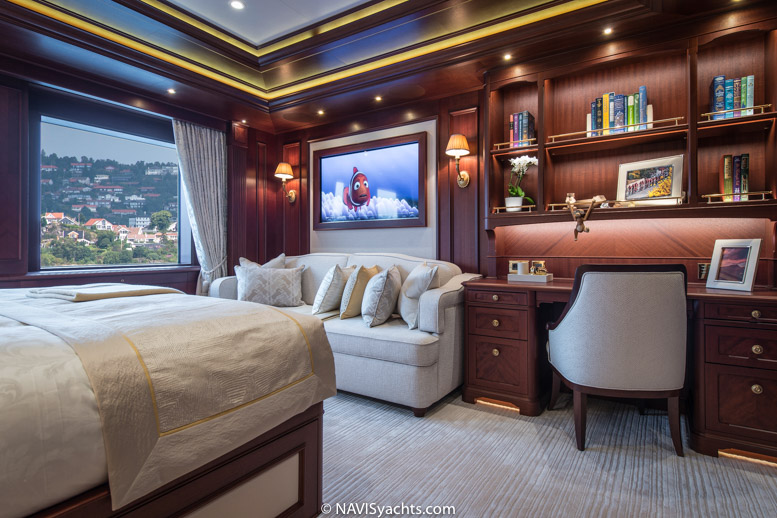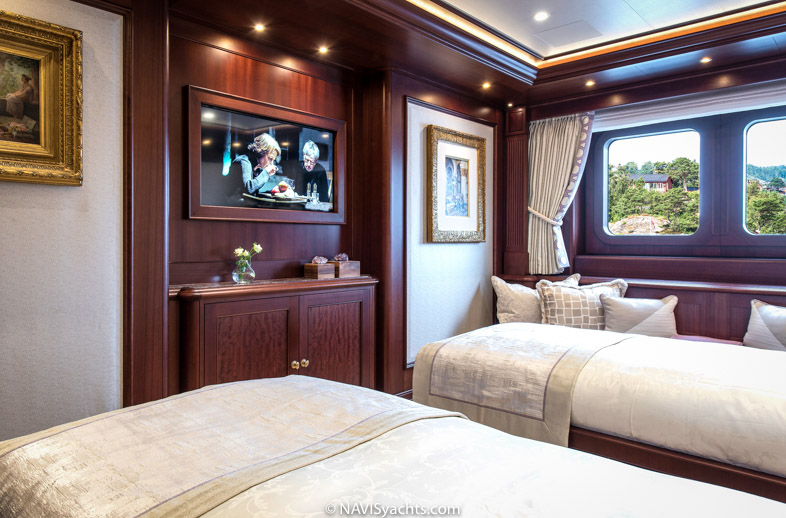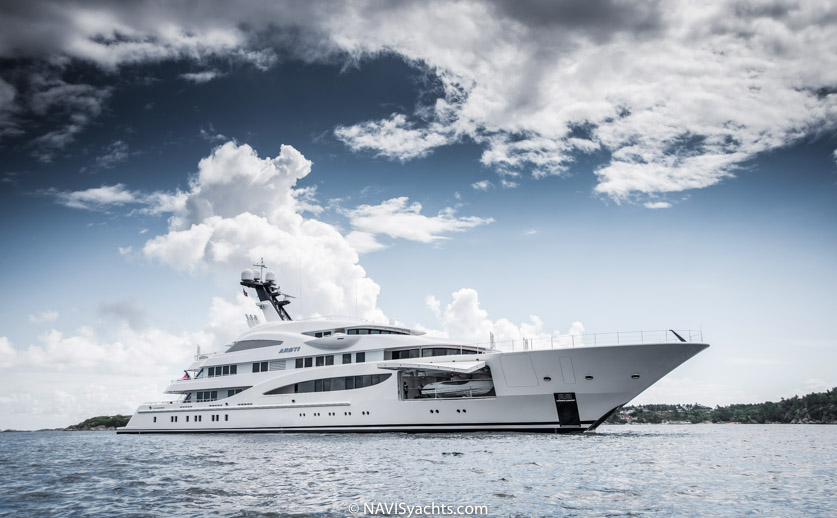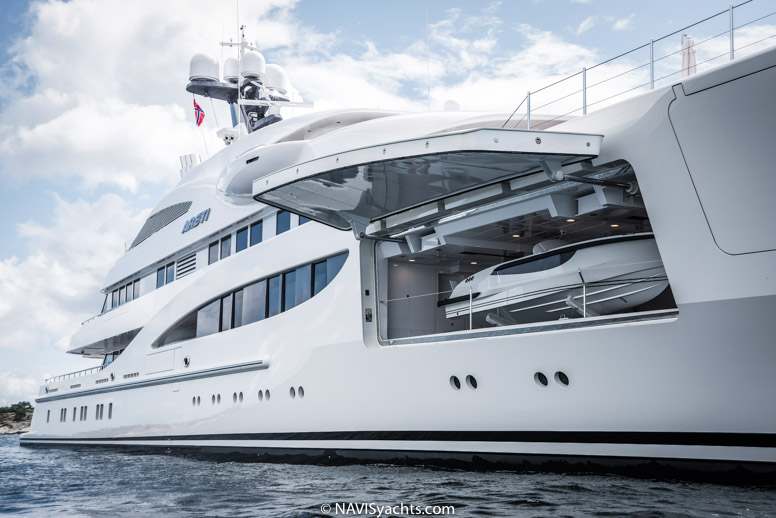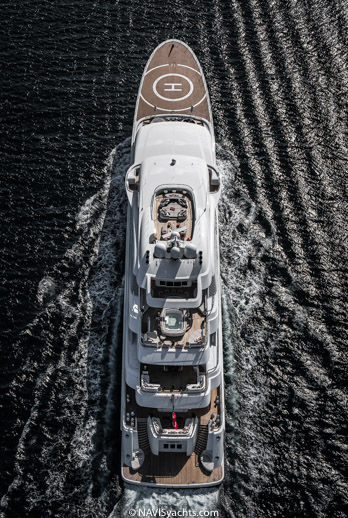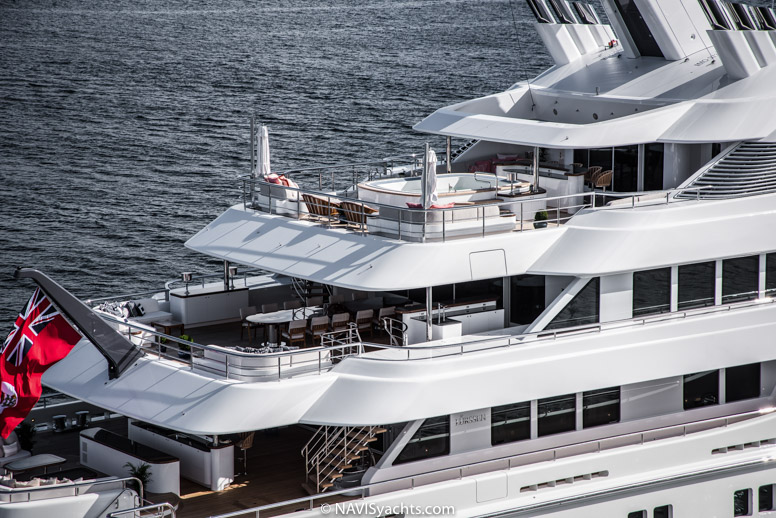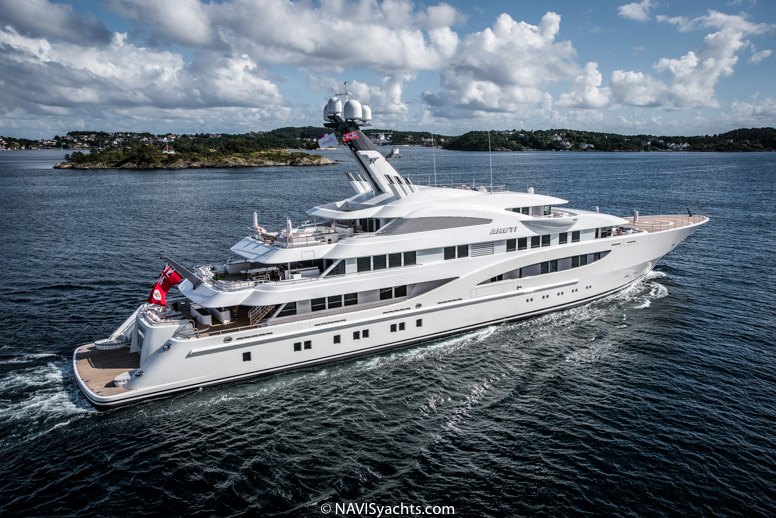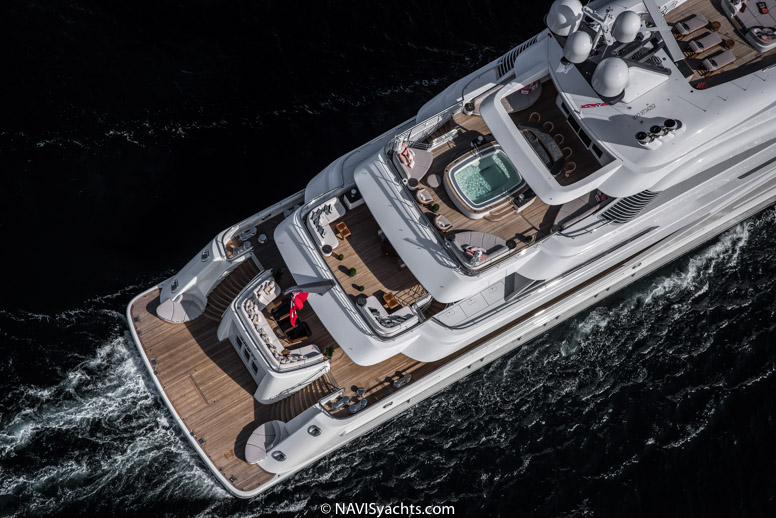 Photos: Klaus Jordan, Tom Van Oossanen | Words: Andrew Paniello