Skyler, State of the Art Luxury Yacht
Skyler is a beautiful and stunning 38m/125' luxury motor yacht that cruises through the waters of the Mediterranean Sea showcasing her sporty white exterior. Not only is she lovely and worthy of admiration from afar, but she has a spirited vitality given her contemporary interior styling and innovative propulsion system developed by Rolls Royce, made just for Benetti's Fast 125' series. The owner's designer tastes and preferences are evident throughout Skyler's sophisticated design and unique concept. Eleven guests and seven crew members are comfortably accommodated onboard. With four decks and four distinct guest areas reserved for sunbathing, relaxation, and fun, Skyler is truly a remarkable boat designed to give her owner's and guests the ultimate luxury cruise experience.
Build & Design
The builder is Benetti of Italy and has been making motor yachts since 1873. The company is known for its timeless Italian styling and ability to create each yacht to reflect its owner's personal requirements and desires. Skyler was constructed at the Viareggio Shipyard also known for its long history of excellence in shipbuilding. Benetti designs, builds, and markets three product lines: "Class" composite yachts from 30 to 42 meters, "Custom" steel and aluminum yachts from 45 to 90 meters, and "Giga" for yachts over 90 meters in length. This business model has worked well to serve their customers in making one of life's finest pleasures – a superyacht. Skyler's naval architecture is by Ausonio Naval Architect & Benetti. The concept and exterior designer is by Stefano Righini who produced a sleek and powerful look by incorporating handsome dark tinted horizontal windows accentuating the superstructure. Whether the view is from inside the yacht or from standing on the deck gazing over the blue water and skies toward the horizon, one cannot deny her breathtaking beauty as the sounds of the waves and winds are ever present and saturate the atmosphere with peace and tranquility.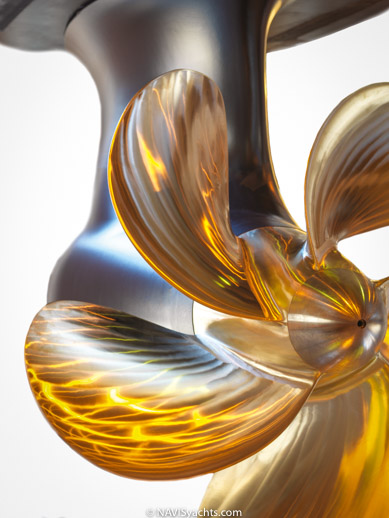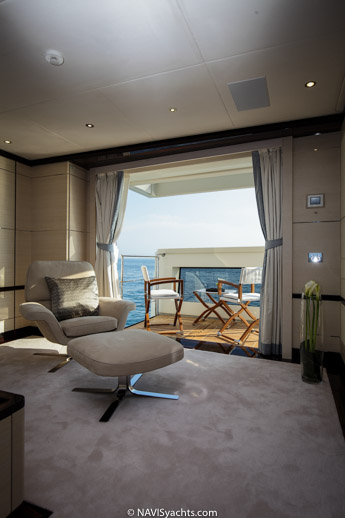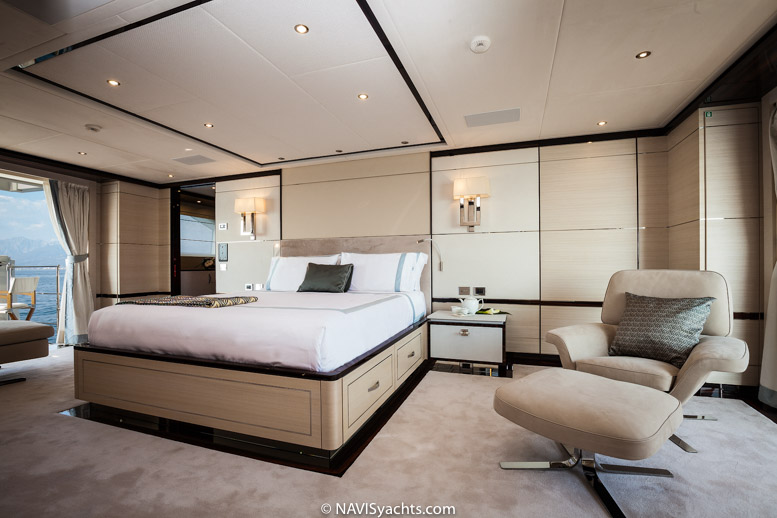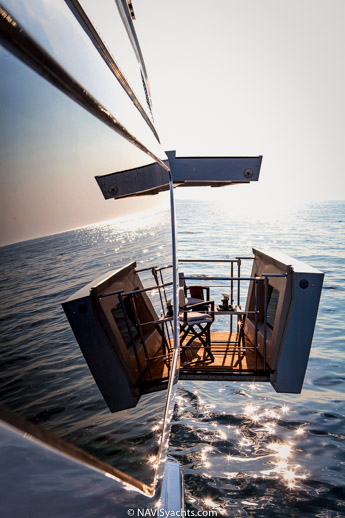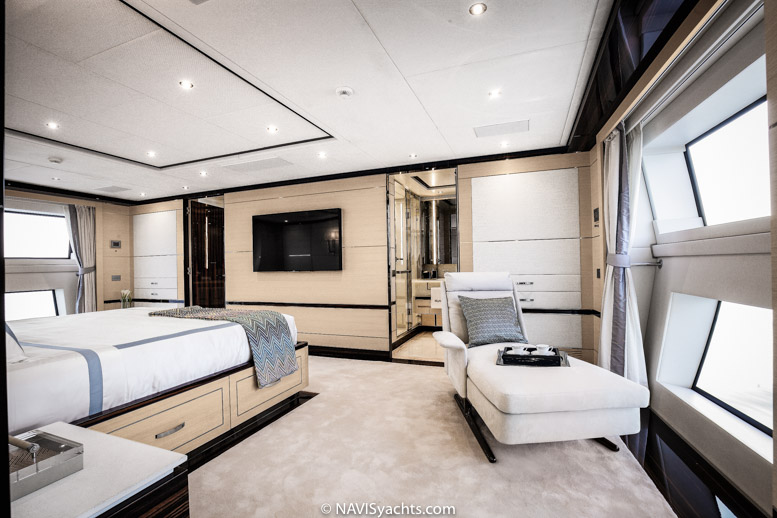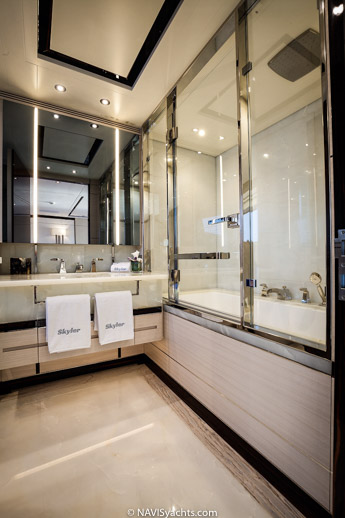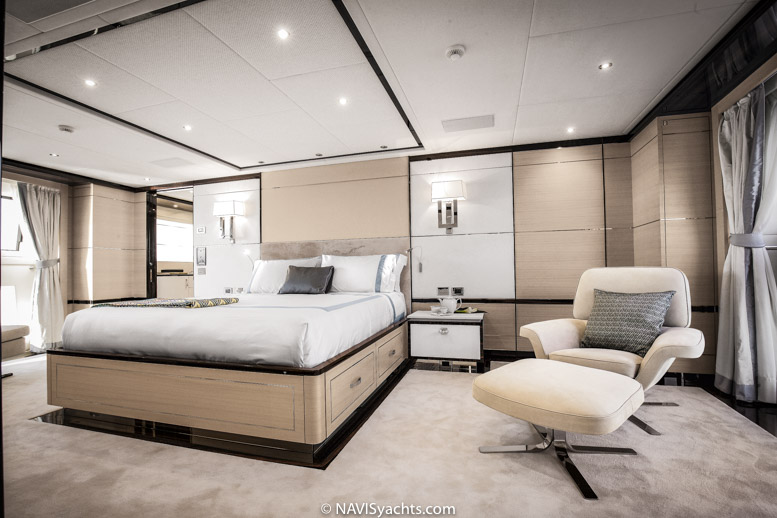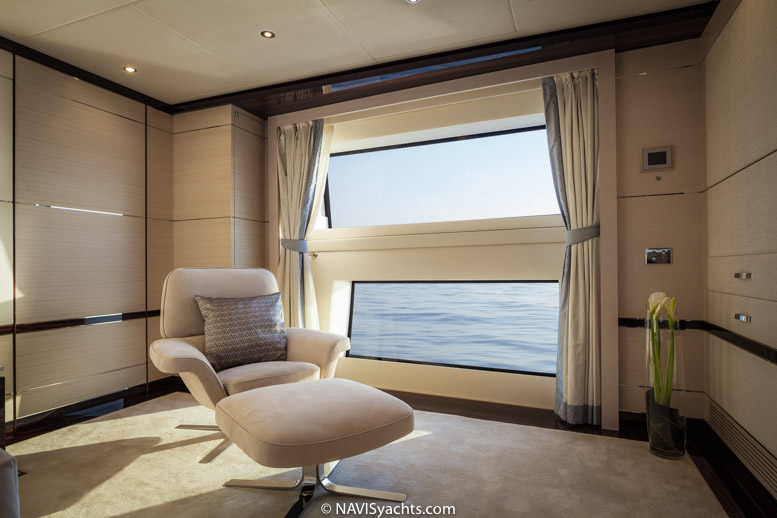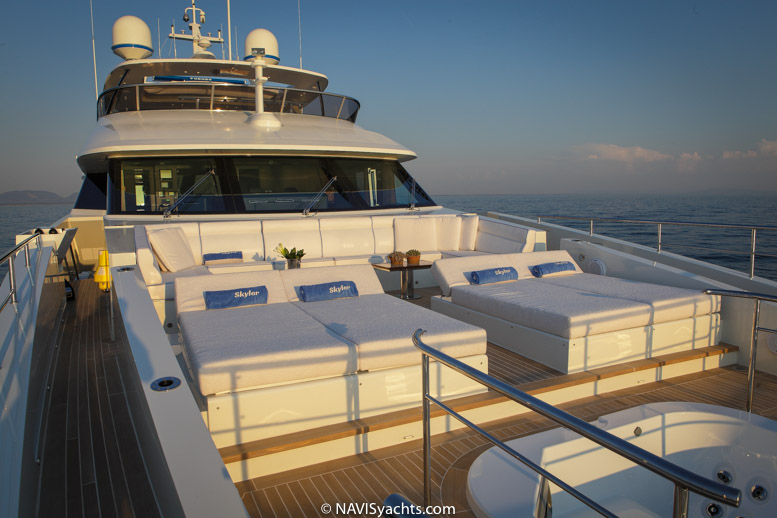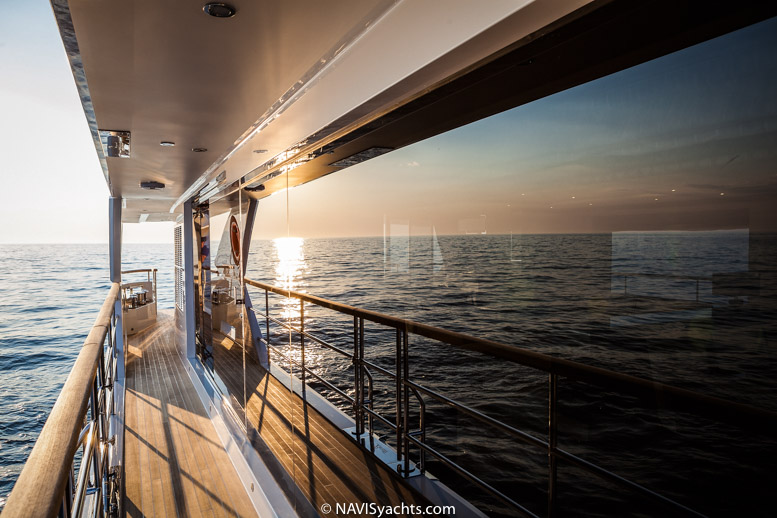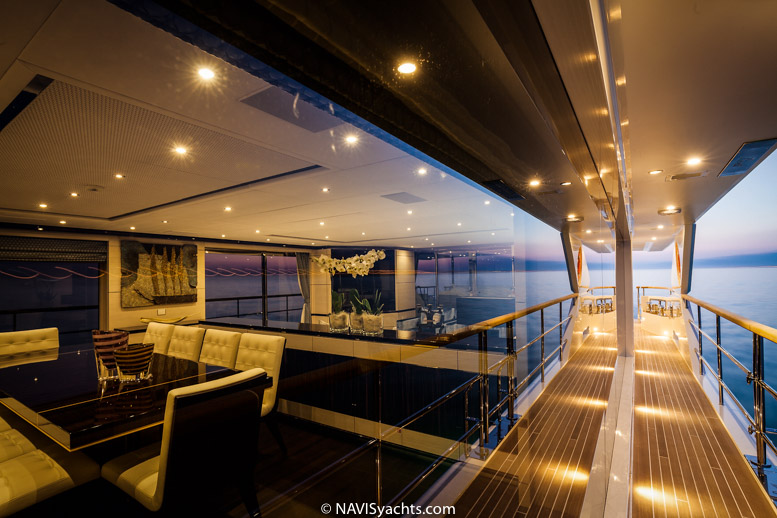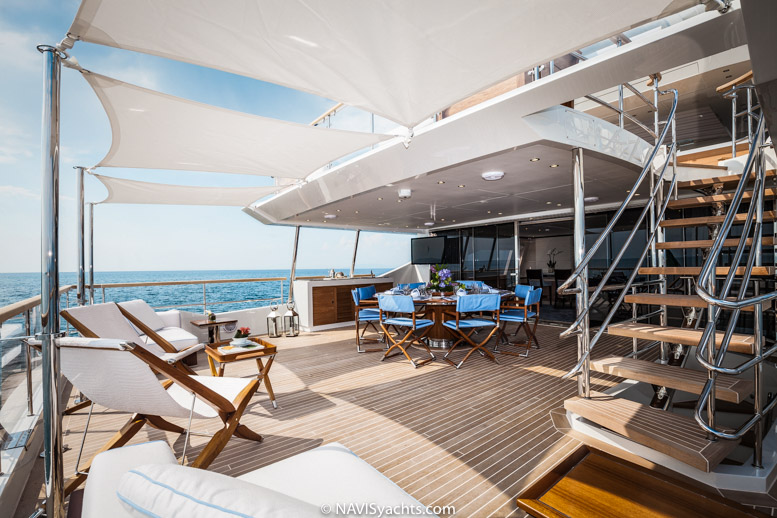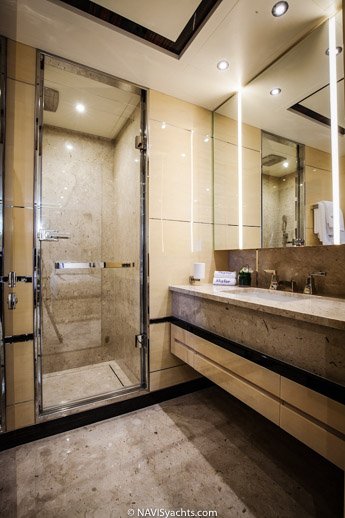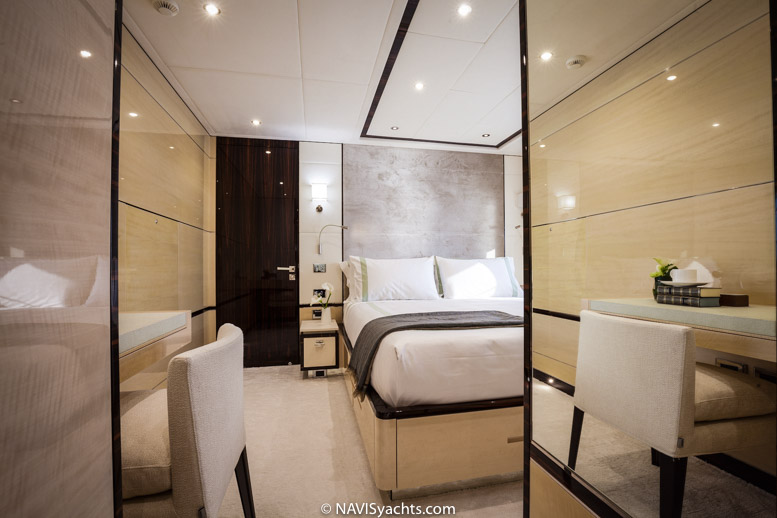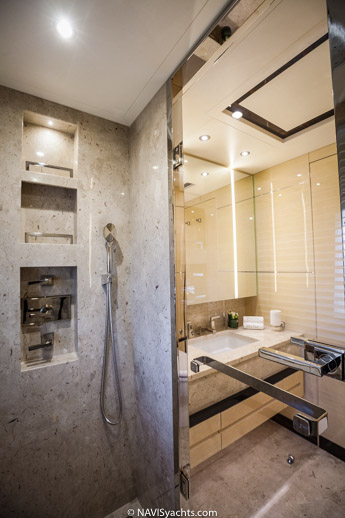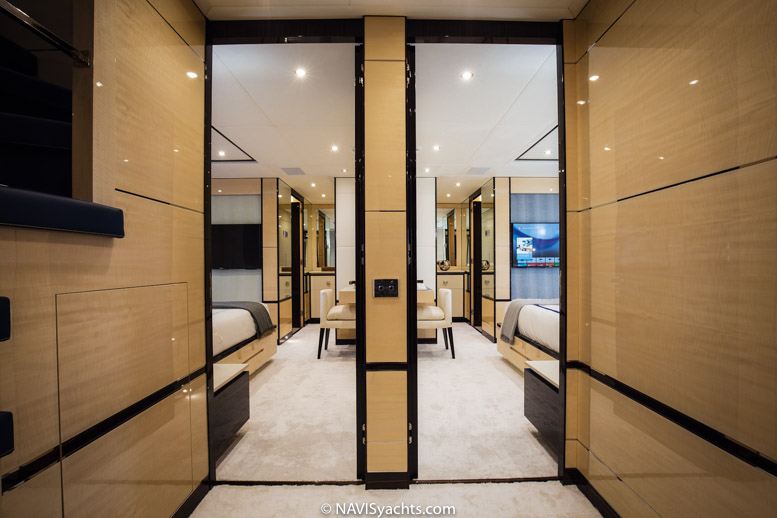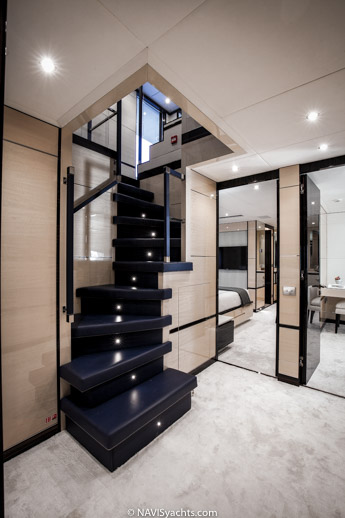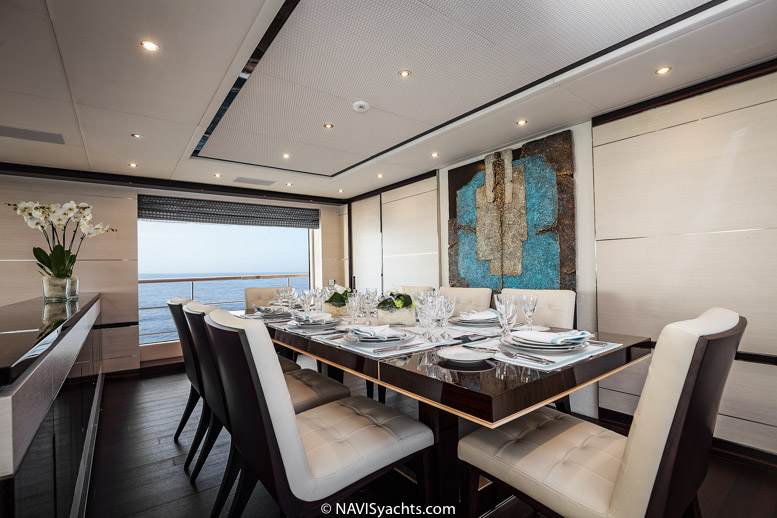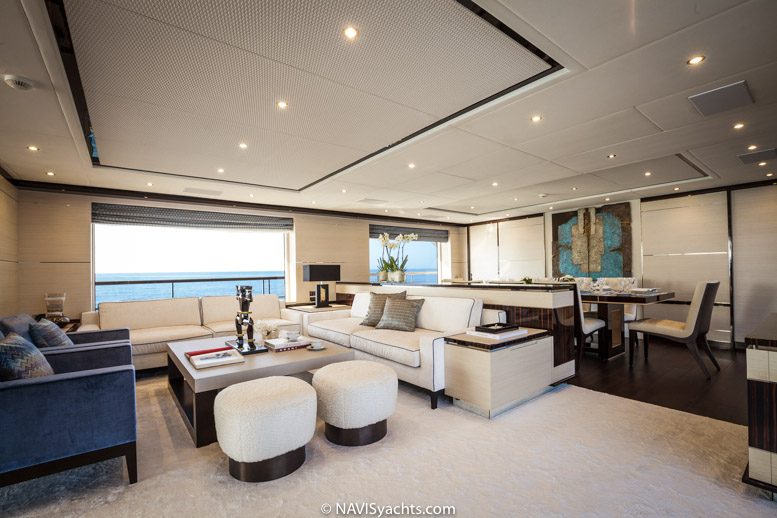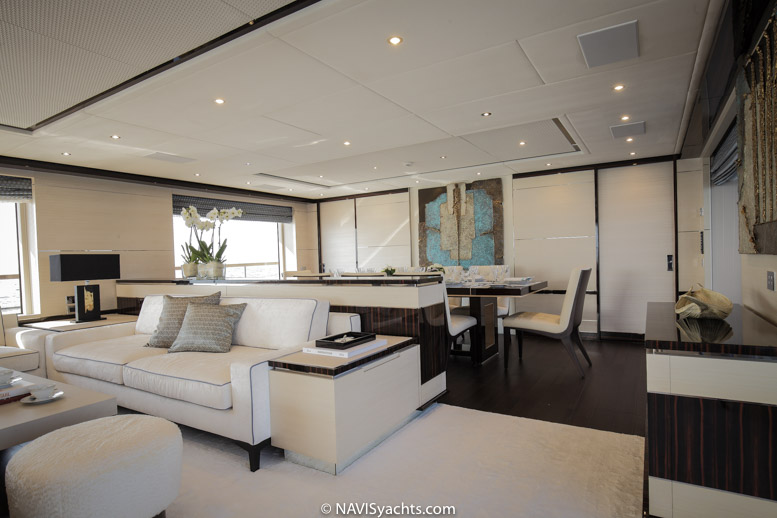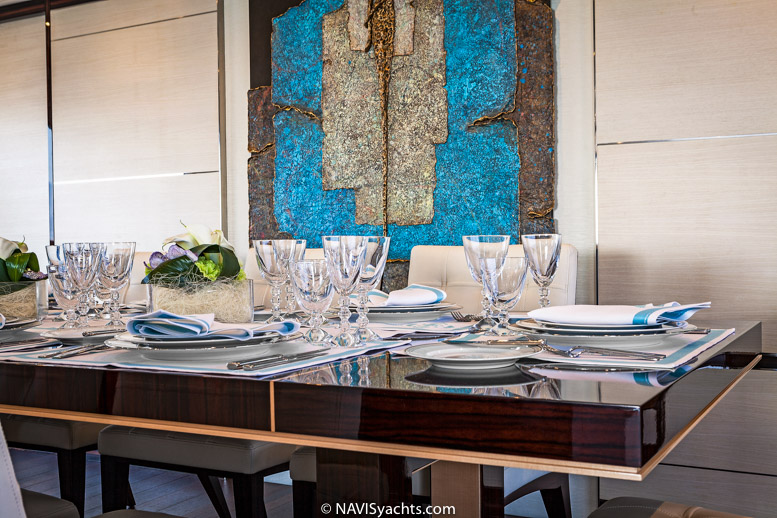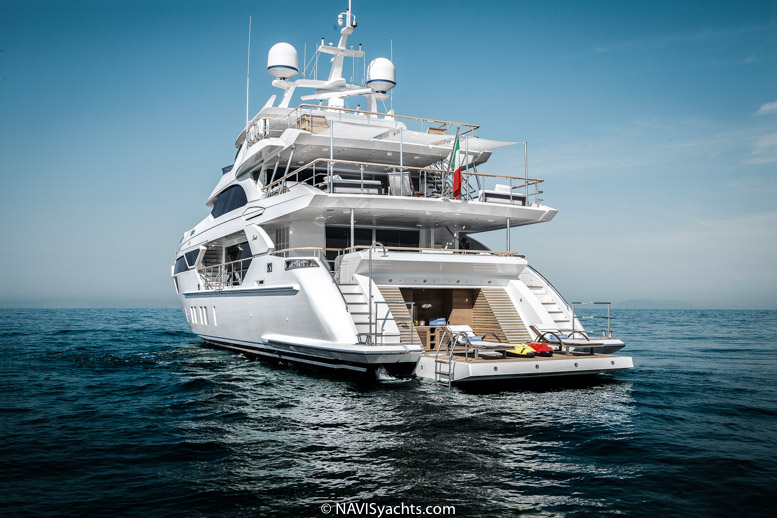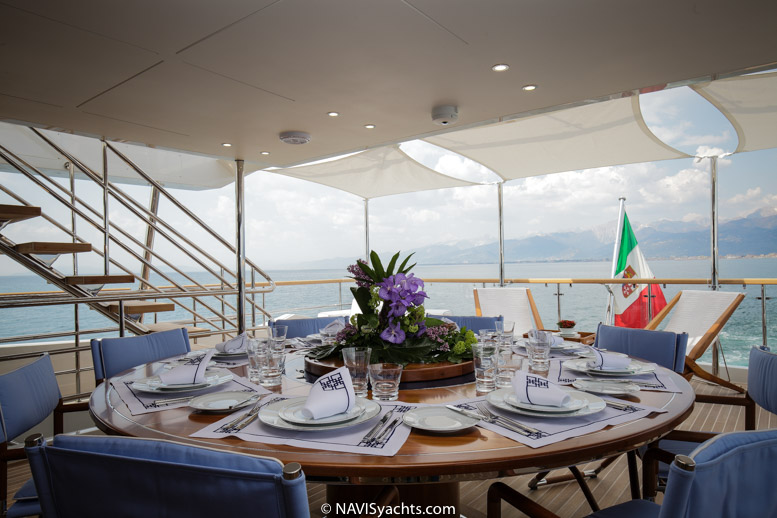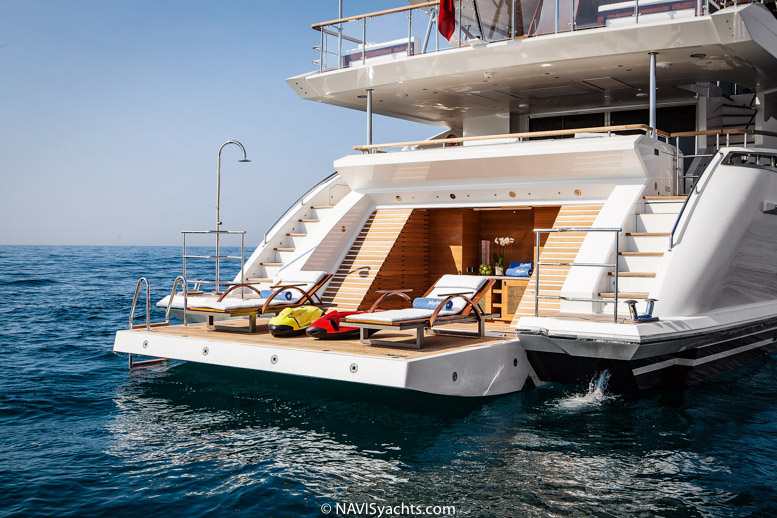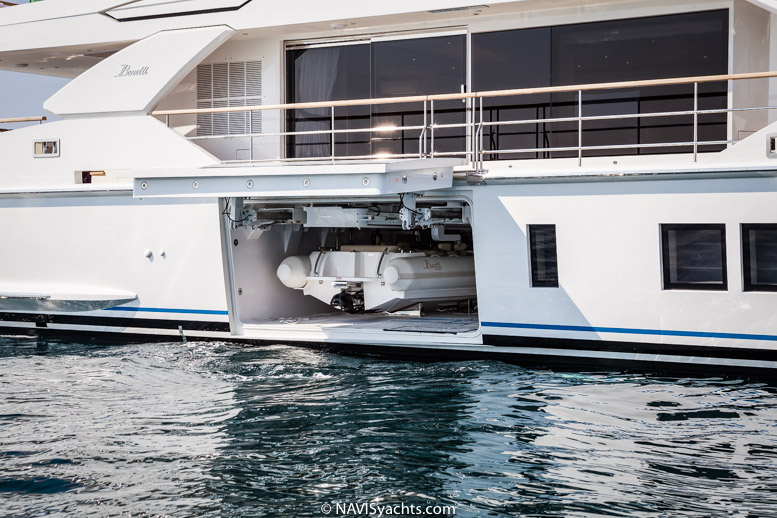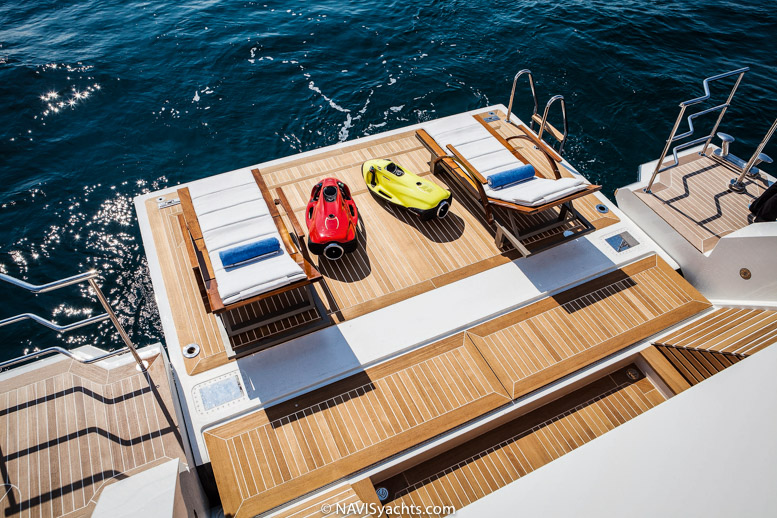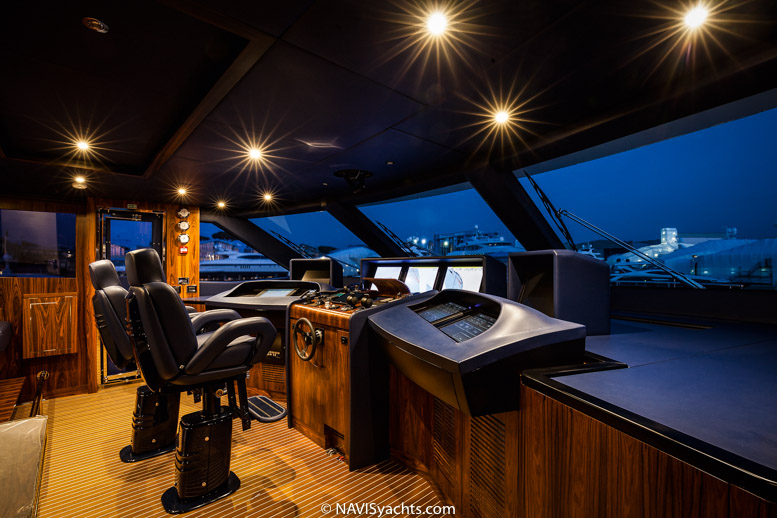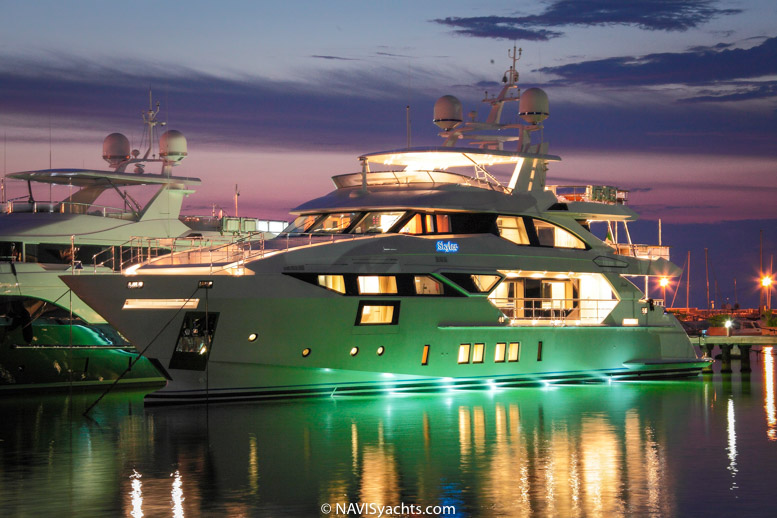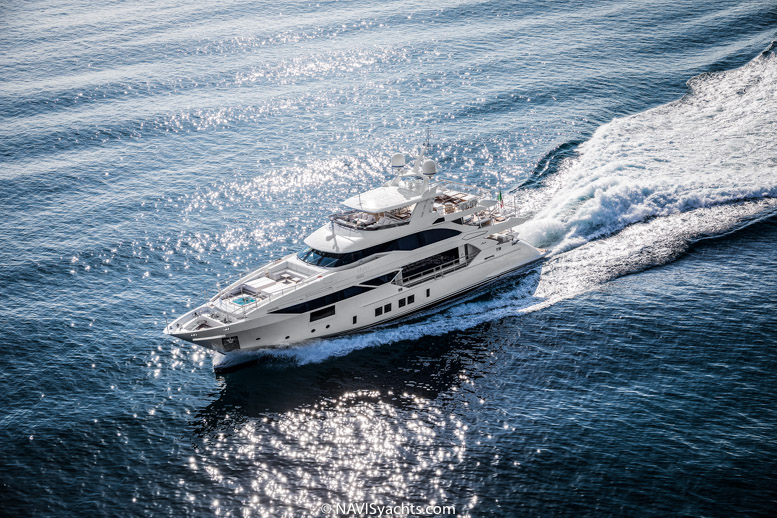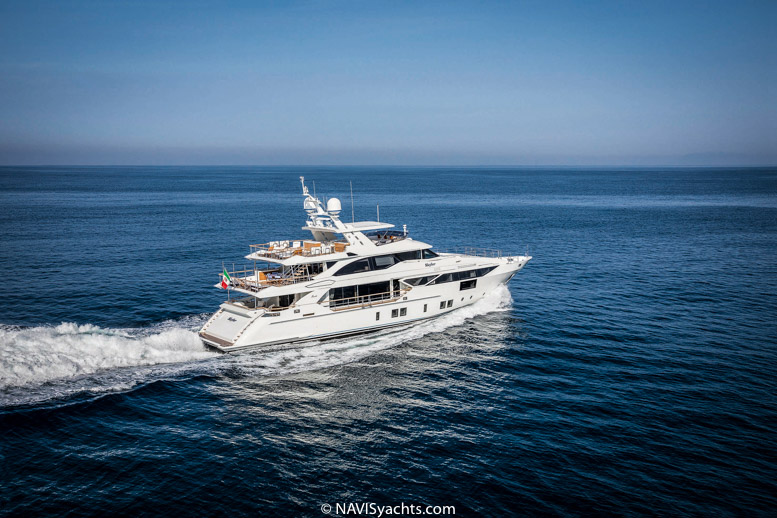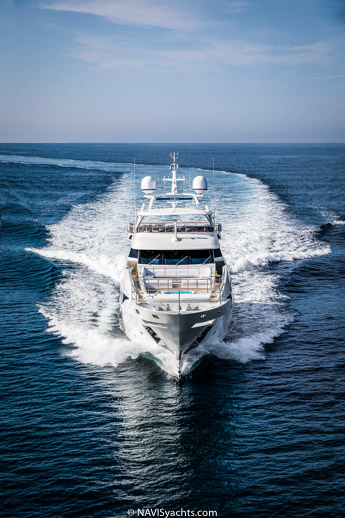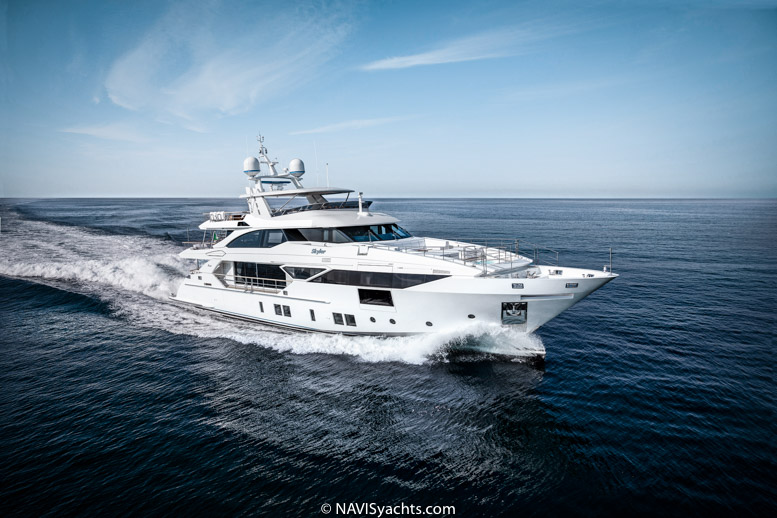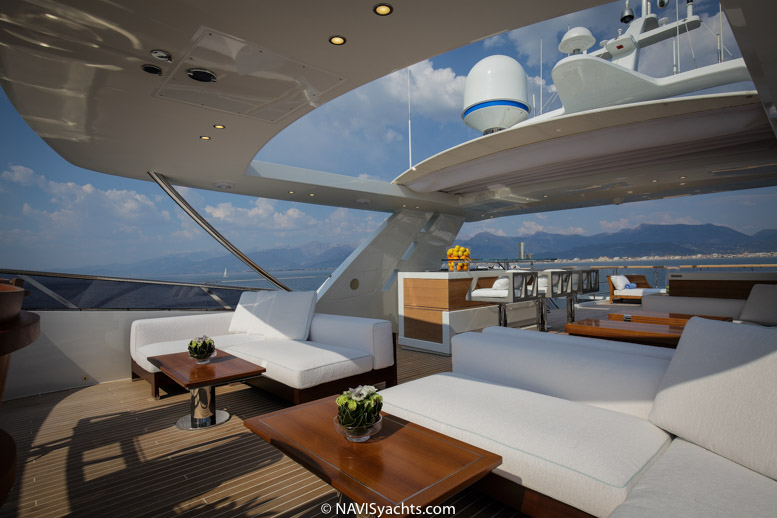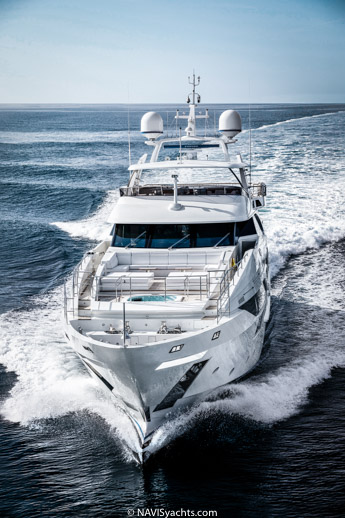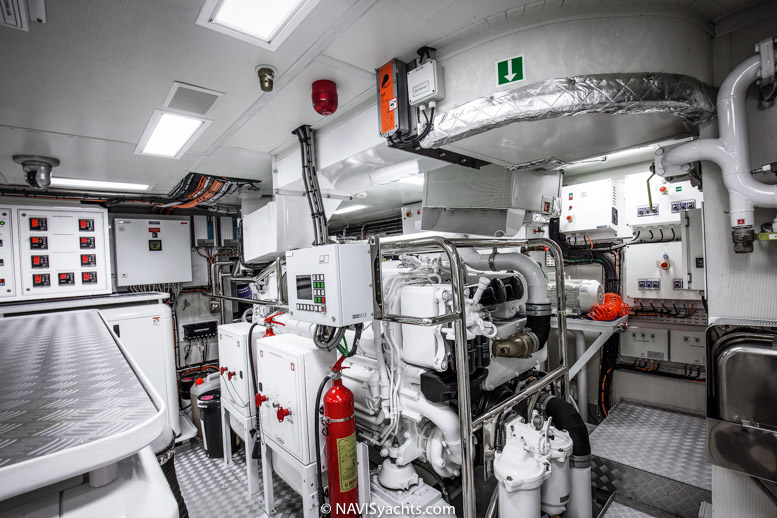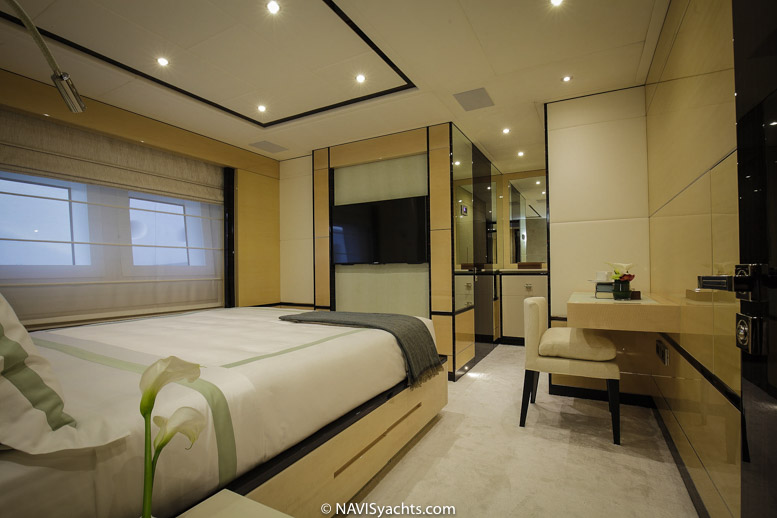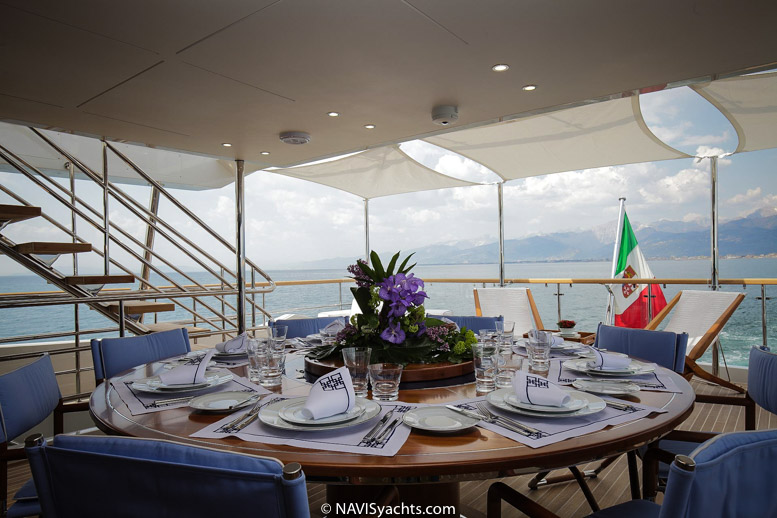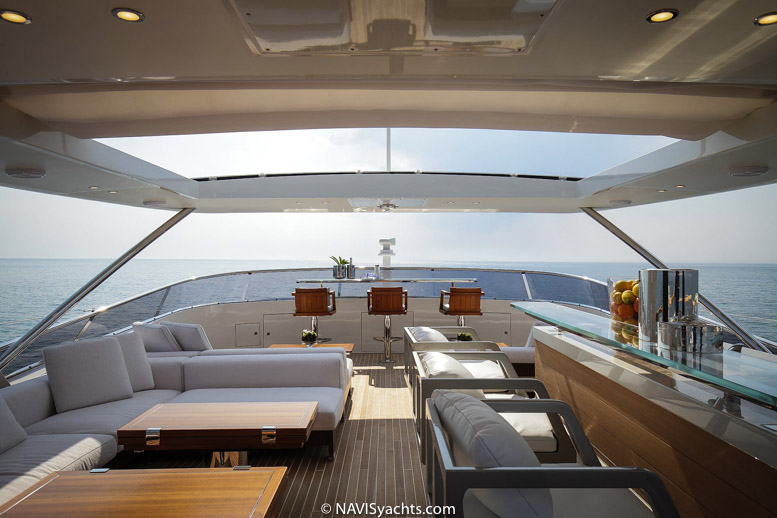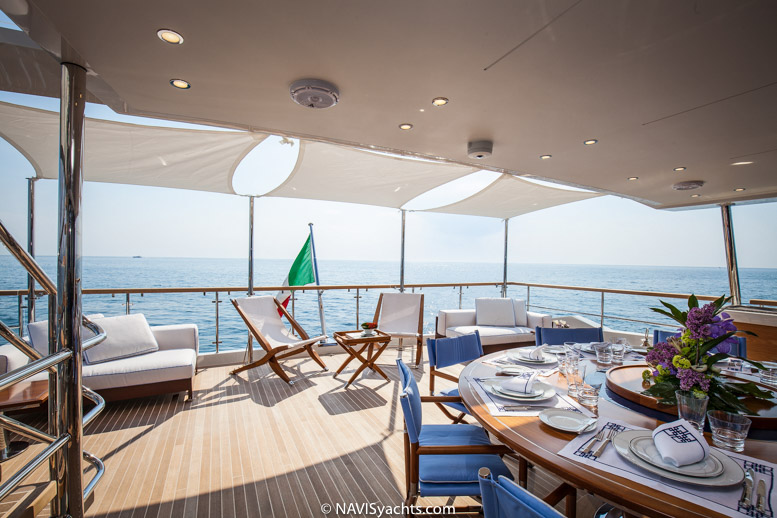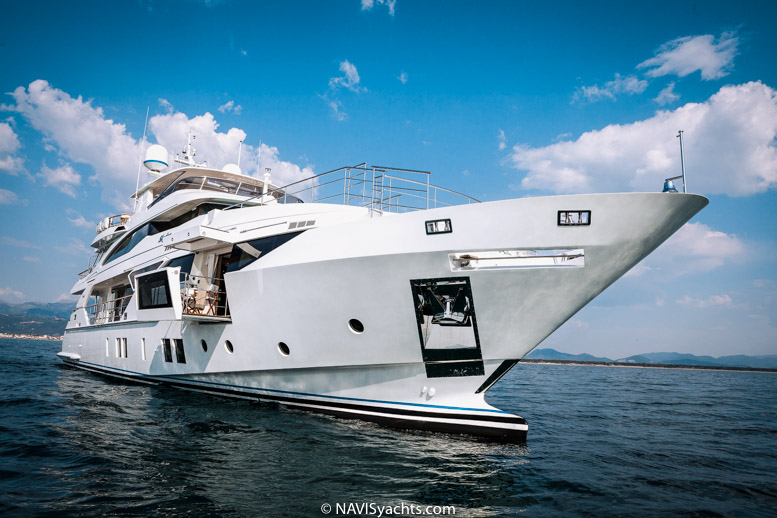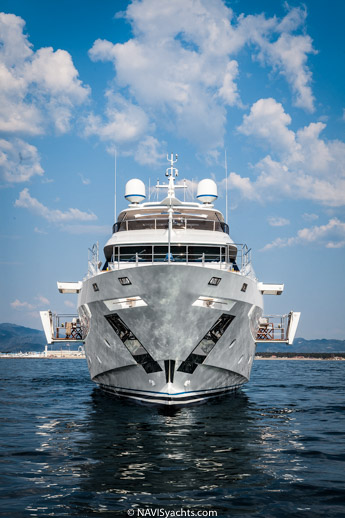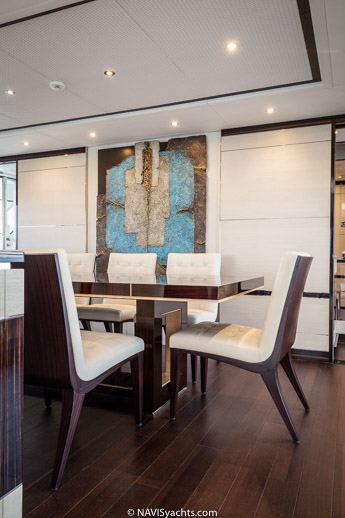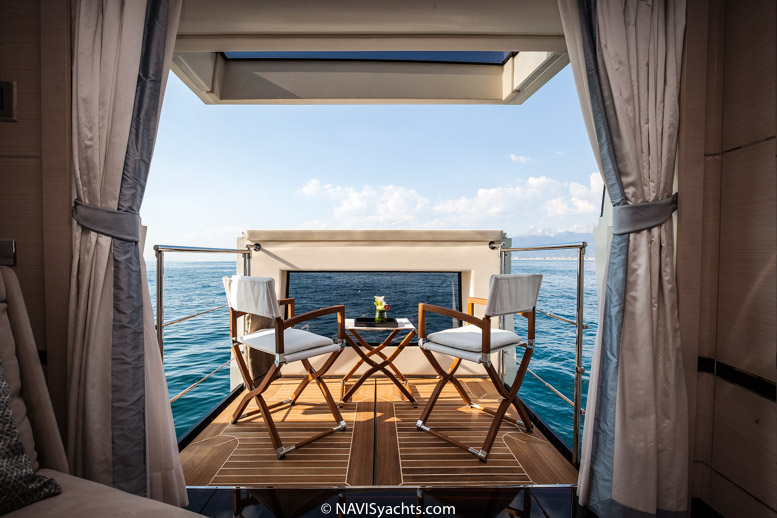 Photos: Benetti Media | Words: Laken Shelby