Climb Aboard RIVA Rivale
While the purpose of a boat is merely to move, it seems the purpose of a yacht is to transcend. When you climb aboard the RIVA Rivale, you are not simply moving. You are transcending towards something greater than you could have possibly imagined. The experienced ship builders at RIVA sought to make something entirely unique. They wanted to make something that could distinguish itself even when surrounded by the most ambitiously luxurious of company. Rivale—ironically—is a fine piece of watercraft that seems to have been designed in pursuit of unrivaled perfection.
Though there are indeed myriad yachts that are longer, taller, and stronger than Rivale, it seems there are few—if any—that are so deliberately and carefully designed. This yacht is one whose aesthetic seamlessly flows throughout, perfectly integrating the designers' commitment to both form and function.
At 56 feet long, Rivale is capable of transporting large groups of people at once while simultaneously being able to steer through even the roughest of waters with ease. It is a boat that has been applauded for its elegance, its charm, and its utmost commitment to excellence. It is one that has clearly established itself as a role model for aspiring ship builders everywhere.
Design
One of the most notable characteristics of Rivale is its sheer openness. Though the boat sought to not make any sacrifices with its amenities below the main deck, once you are aboard, you will feel a sort of sporty freedom that allows you to consistently enjoy the pleasant touch of the sea breeze.
Along the hull of the boat, you will find massive glazed windows, carefully juxtaposed with appropriately sized portholes. No matter where you are on the ship, an expansive view of the ocean is just a short distance away. Additionally—as the Italian ship building group Ferretti has become known for—Rivale boasts a brilliant color scheme blending white, aquamarine, black, and gray.
The general goal of the design team was to create a yacht that could simultaneously enjoy the openness of the ocean while also being able to comfortably host a number of guests at once. Additionally, the team made no sacrifices when it came to the quality of the materials it chose to incorporate. Throughout the ship, you will find the use of rich mahogany, fine leathers, stainless steel, and glossy finishes.
Whether you are on board or observing from land, Rivale is truly a masterpiece display of craftsmanship. Rivale is uncompromising in terms of comfort, aesthetic, quality, and performance, and the designer's apparent obsession with detail can be witnessed throughout the boat's entirety.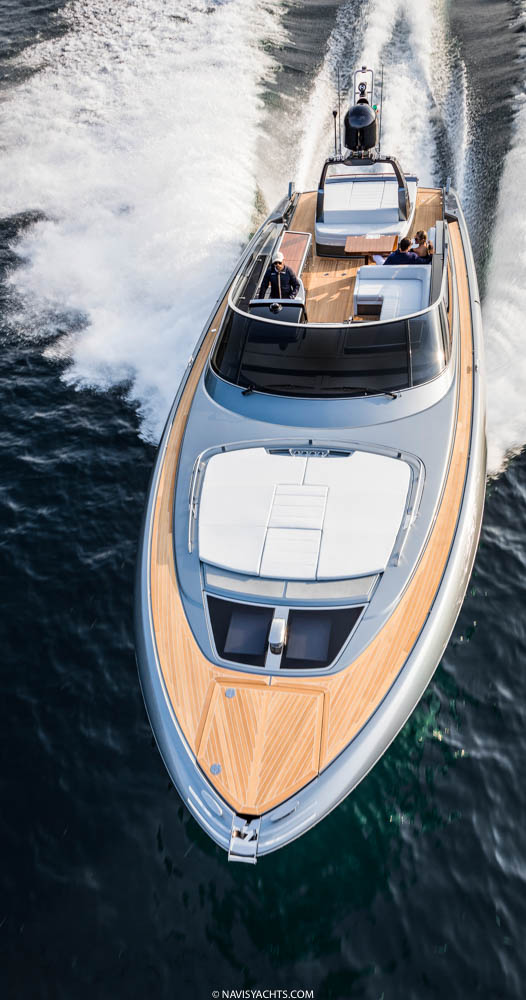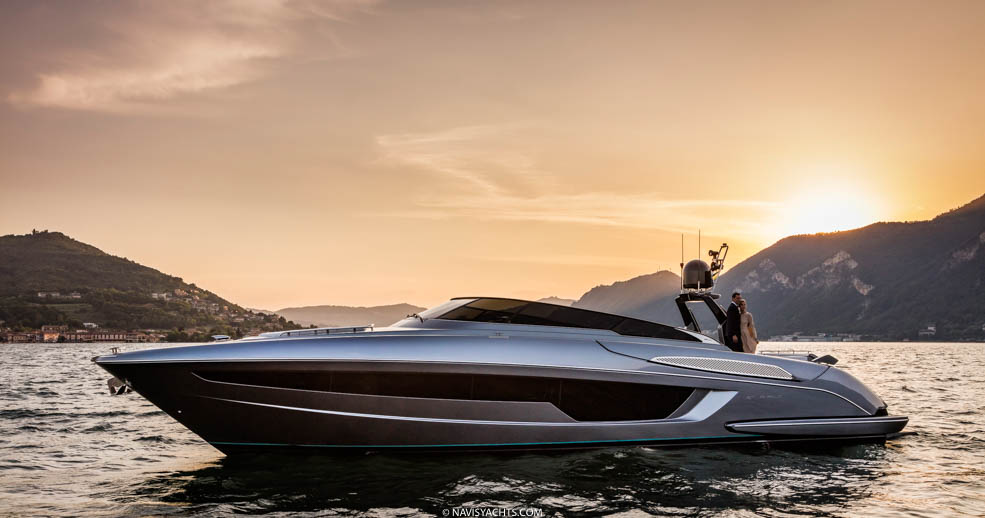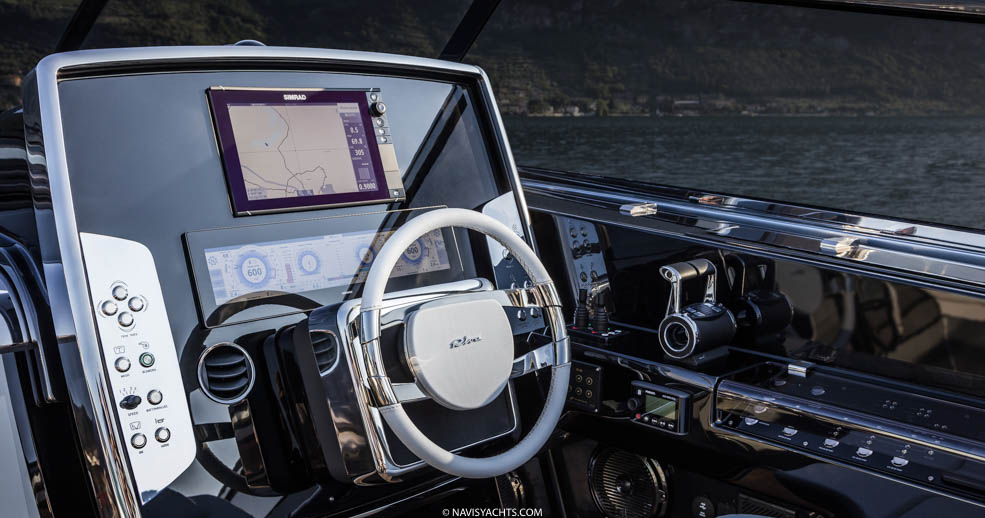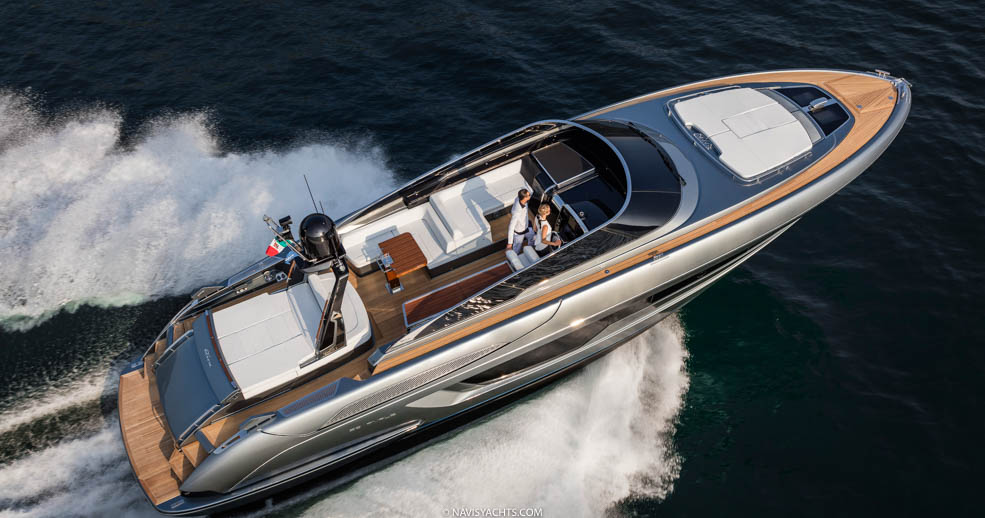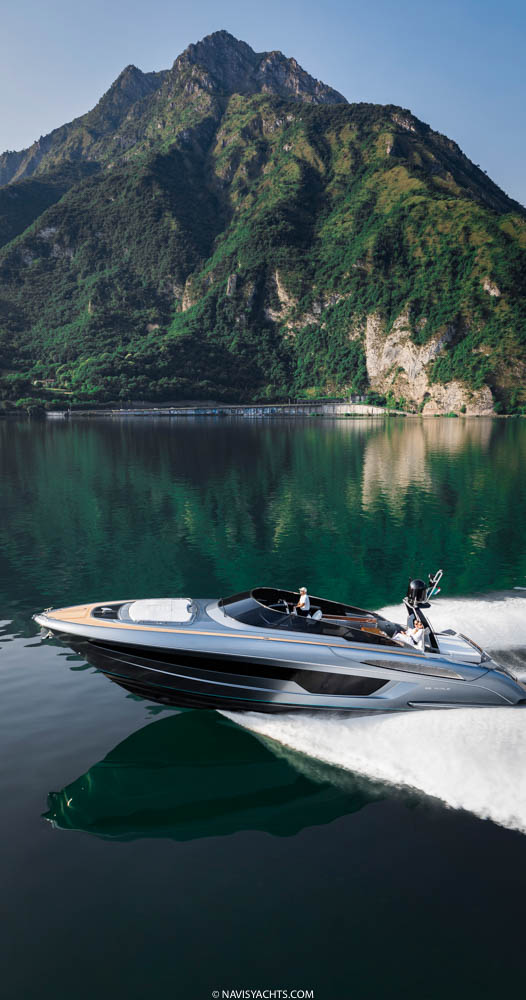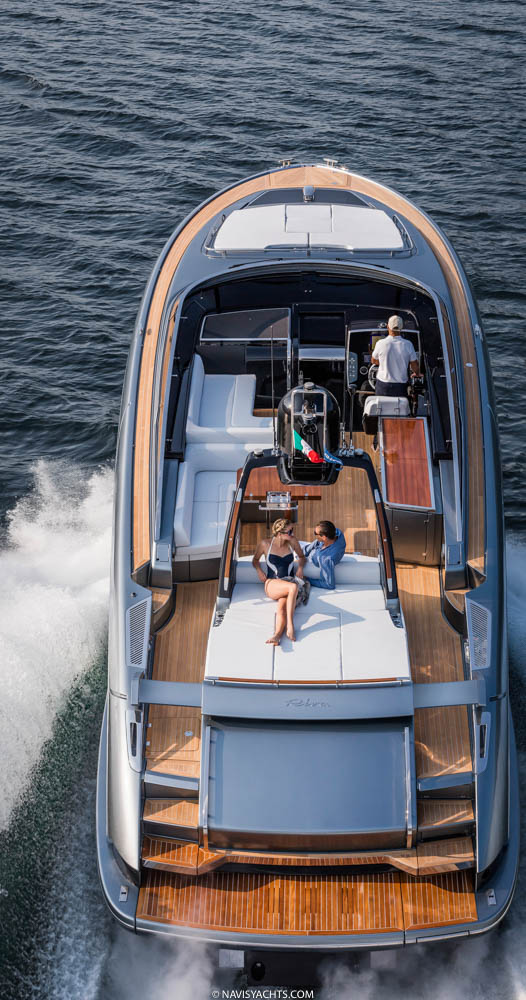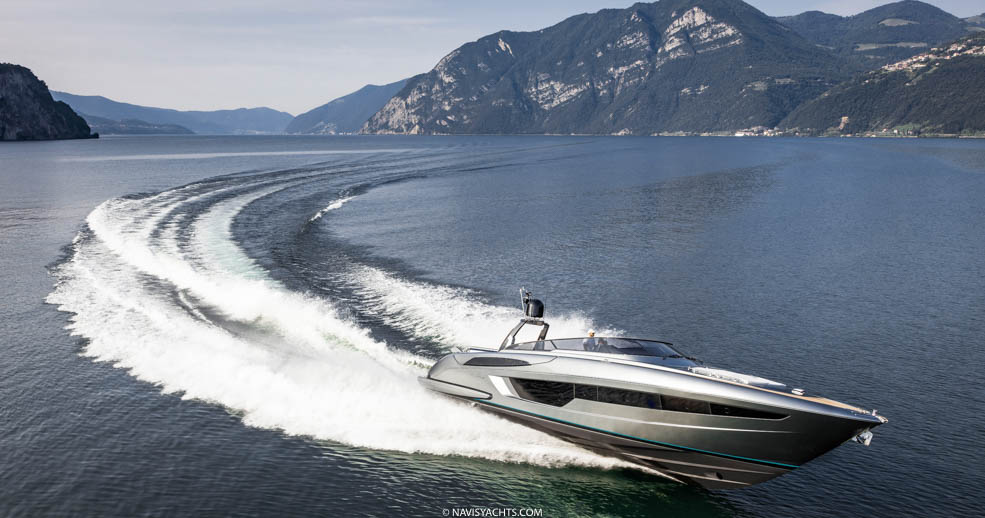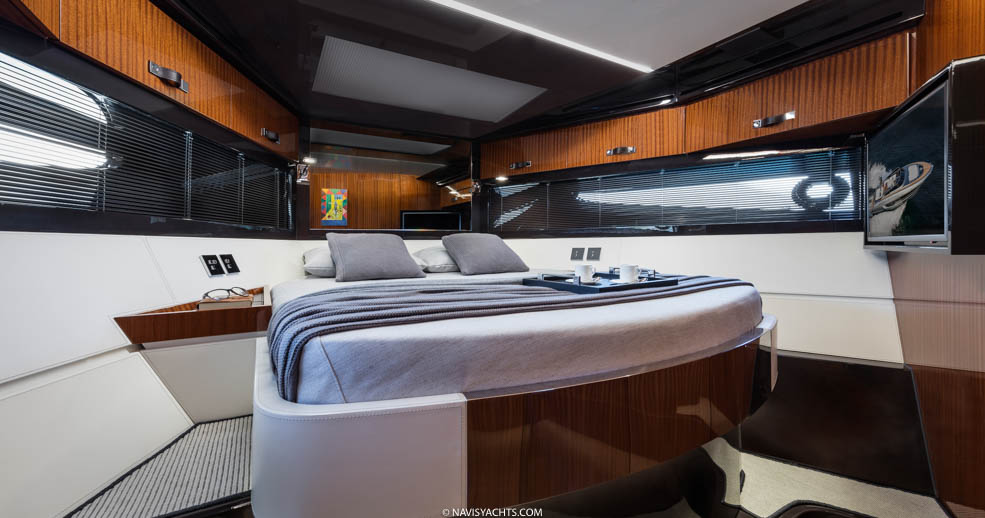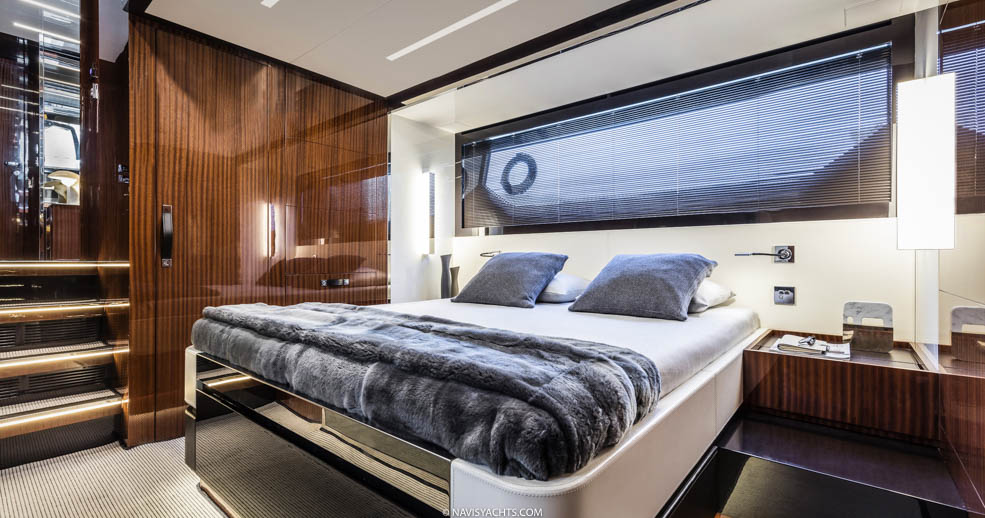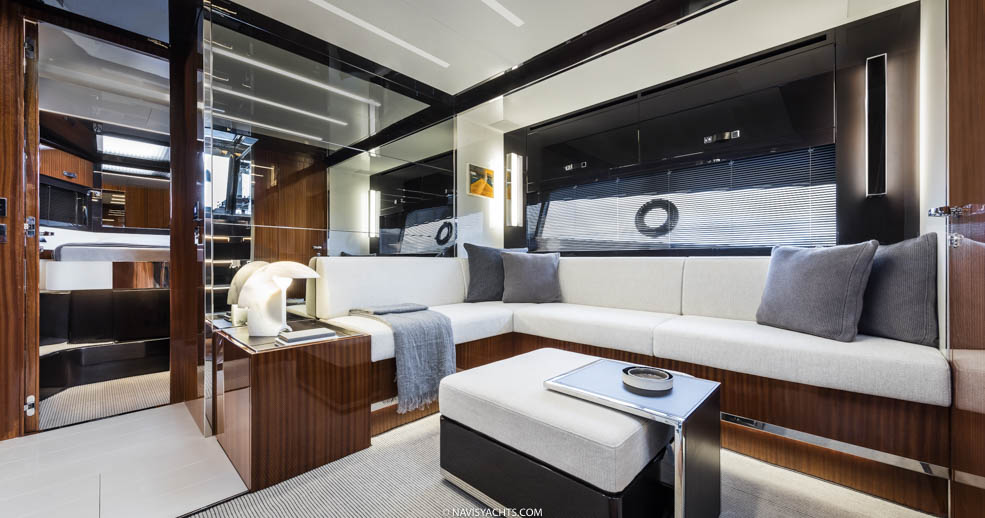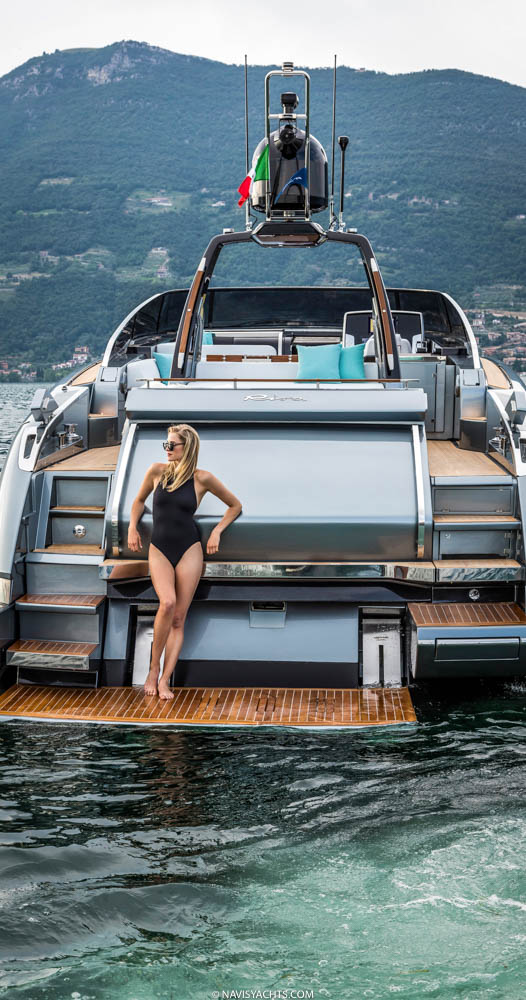 Photos: Riva Media | Words: Andrew Pariello