Lot99, Stylish & High-Performance Sailing Yacht
She swiftly cuts through the water as strong winds propel her toward the finish line. As if joining the race, a family of dolphins swims energetically alongside the sailboat. Their synchronized jumps in and out of the water delight the sailors of Lot 99. Imagine that you have organized this event between friends, and the defeated must suffer through tall tales of the victors' strategic brilliance and superior yacht!
In April 2017, Nautor's Swan unveiled Lot 99, a 29m/95' luxury sailing yacht. She was launched from the shipyard in Jakobstad, Finland, and is the first hull in the Swan 95 line. Nautor worked with Argentinian German Frers to design Lot99. The partnership between Nautor and Frers began over 20 years ago and together, they have developed the Swan line of superyachts. Nautor's Swan celebrated its 50th year anniversary last year. The company states that the past and future are entwined and three core values: quality-passion-reliability, are the reasons Swan has achieved success and worldwide recognition. Over 600 attended the grand ceremony and medals were awarded to employees with more than 40 years of service. The company looks forward to an innovative future as it continues to draw inspiration from its heritage of craftsmanship, excellence, and expertise. As the Owner and guest of a Swan 95, you have been gifted with more than just a fine boat, but the pride of those that have labored through the decades, all in pursuit of creating the quintessential vessel, Lot99.
Swan 95
The Swan 95 line is a customizable yacht that comes with two basic configurations, both the owner forward and owner aft versions of the raised saloon (S) and the flush deck (FD). This line can be tailored for full cruising, cruiser-racer, or full racing. In addition to the deck variations of S and FD, the interior, rigging, and appendages are adapted to enhance the purpose of the yacht. The Swan's range between 50m and 125m. The Swan 95 is a natural extension of Swan 90, where she is proportionally longer, stiffer, and faster. She follows the maximum sailing length concept of her larger sister; the Swan 115.
Frers is responsible for the exterior and naval architecture of Lot99. The engineering focus was directed to long distance cruising and fun racing. The Owners were involved in the design and desired a voluminous and light colored interior that would be comfortable during extended voyages. Their tastes are reflected in the selection of stunning fabrics, textures, and colors of the décor. Lot99 was designed with the Owner's suite aft and a raised saloon. The saloon height is minimized to give adequate room when handling the many racing sails of Lot99. Strategically located winches support the work to manage those sails. Not only is she a high-performance yacht, but one that is built with easy handling in mind.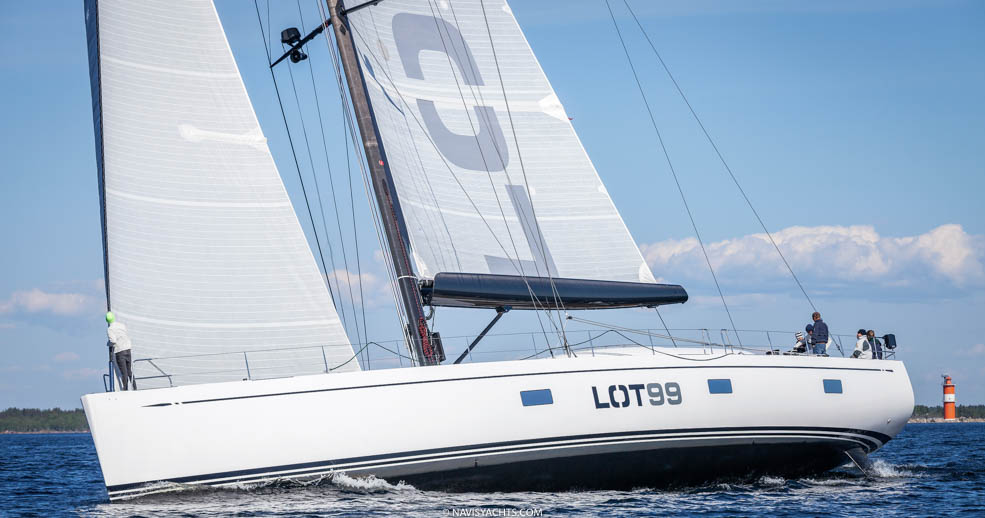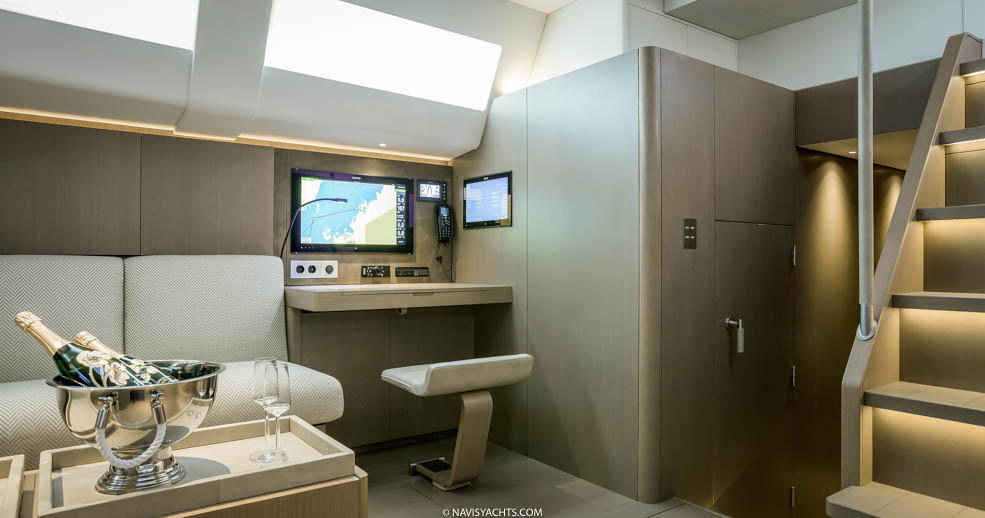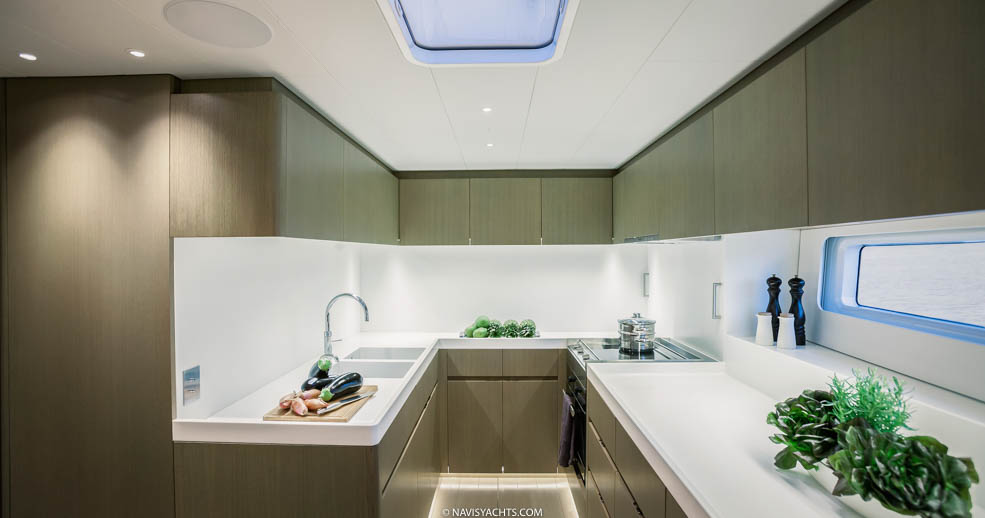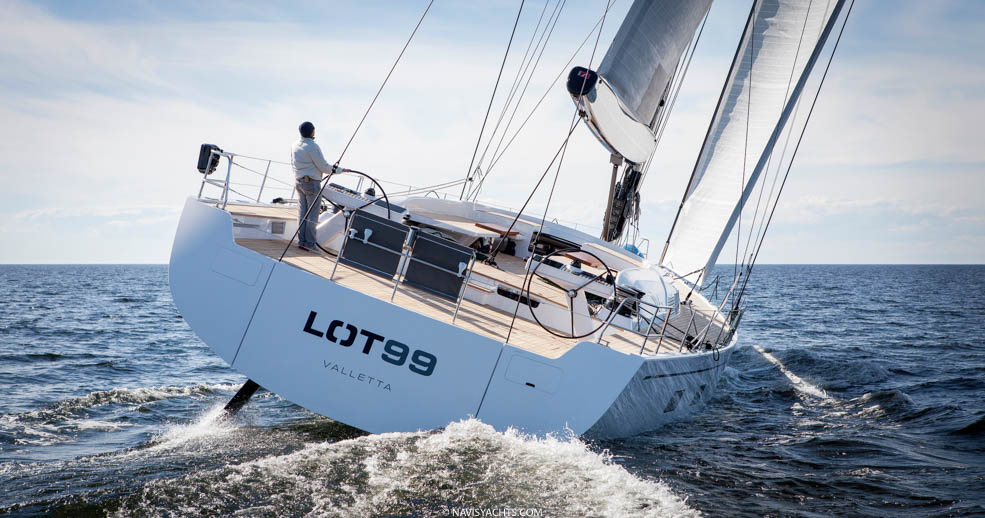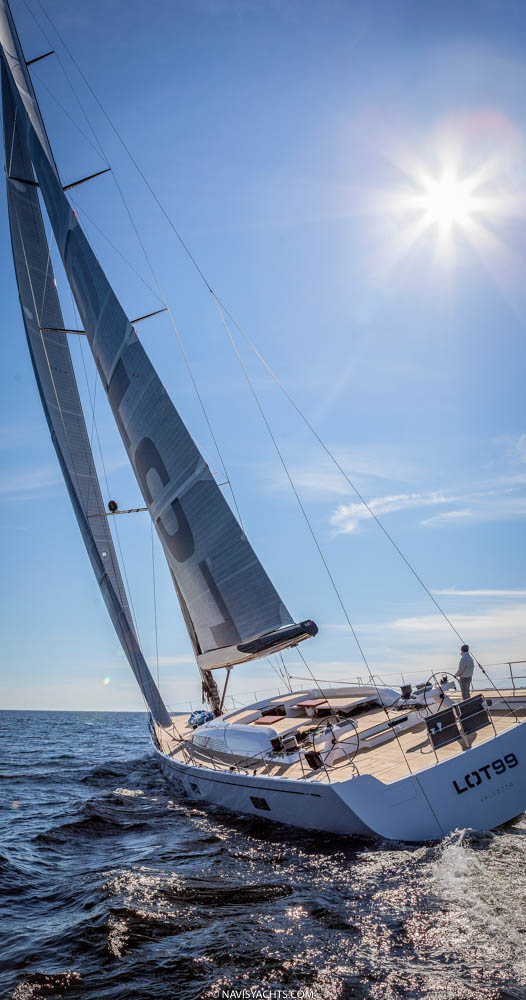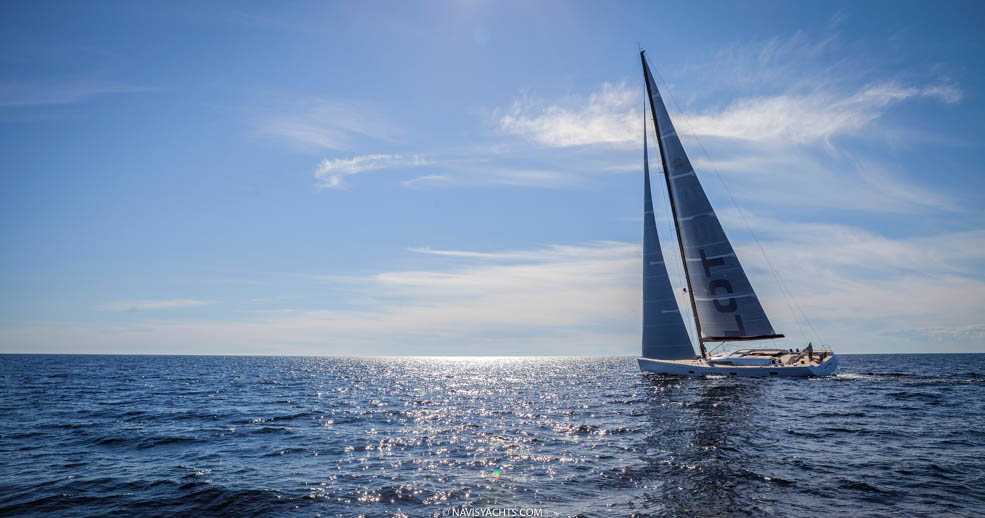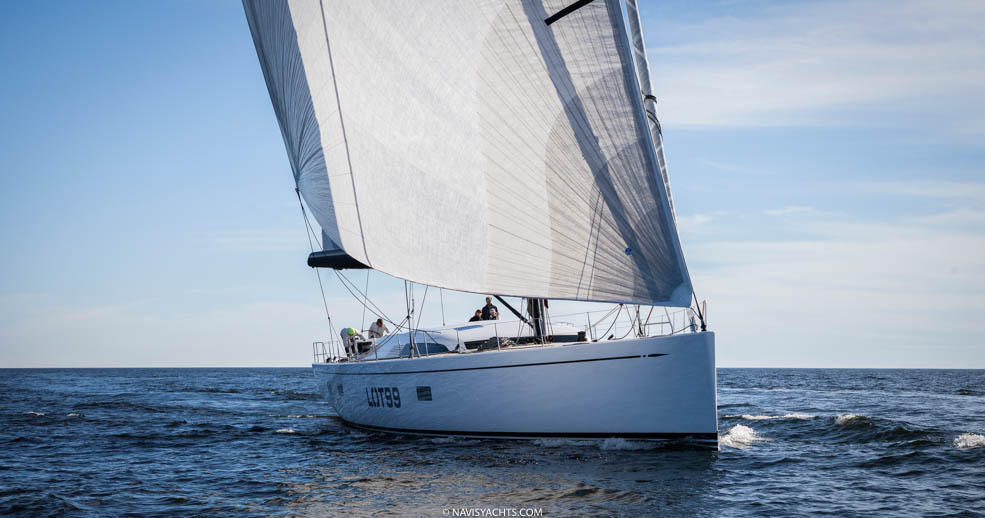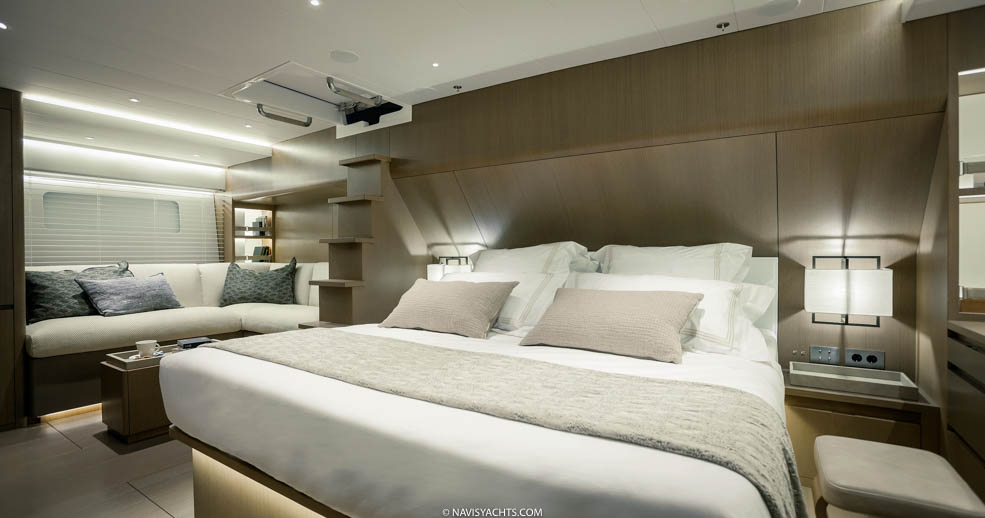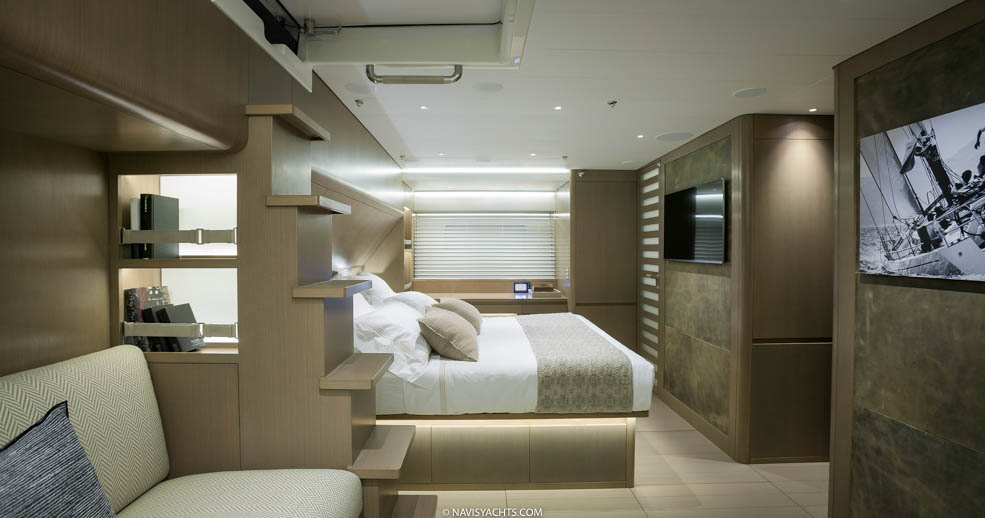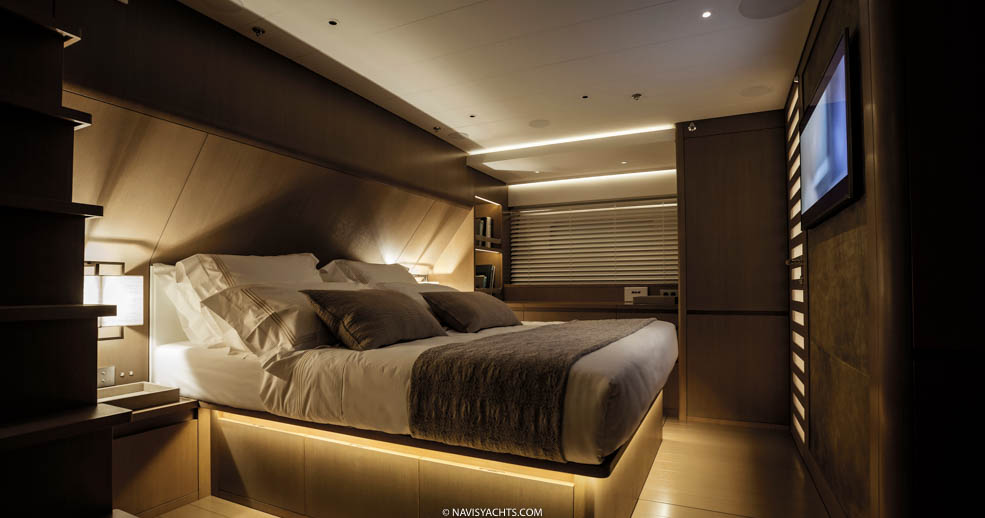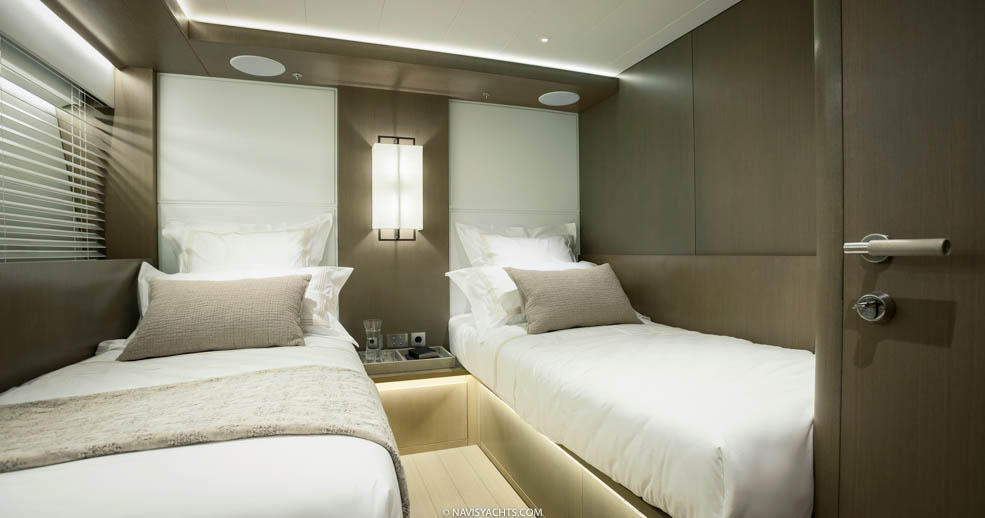 Photos: Nautor Swan Media | Words: Laken Shelby