Sailing Yacht AQuiJo: Luxury Aboard the World's Largest High Performance Racer
A sport engaging all five senses, sailing inspires dreams of epic proportion. The happy elephant prancing across the kite of the 85-meter sailing yacht AQuiJo announces her intent to deliver joy, speed, and comfort, on board the largest, high-performance sailing yacht in the world. Built to the owner's brief discussing global journeys amid luxury and safety for uninitiated guests, alongside high performance racing abilities inspiring an experienced crew, AQuiJo delights every sense of all those privileged to enjoy her gifts.
The Owner's Brief, Conceived from the Inside Out
AQuiJo's owner sought an exquisite hybrid of performance and comfort that also attended to safety. Requiring the heart of a world voyager, the technology of a racer, and the comfort of a posh motor yacht, the first plans were roughed, giving shape and feel to the spaces where family would gather, guests would socialize, and memories would develop, with perhaps even a record or two falling in competition. Once the preliminary plans were roughed in, a suitable case would need to be designed for this jewel, but no ordinary concept would suffice.
Interior Plans Wrapped with a Stylish Exterior
Many designs begin with a hull form and size in mind. AQuiJo set herself apart from the beginning, first by imagining the staterooms, salons, and living spaces, then considering the exterior. The owner selected Hamburg's Dölker + Voges design team for their impeccable record and sophisticated style. Previous projects embracing chic line and curve, punctuated by a pleasing selection of textures, materials, and surfaces in natural hues, appealed to the owner and worked well to engage with his wife's sense of style.
Seeking a suitable exterior to wrap these living space gifts, the owner chose an experienced hand with proven expertise. A tall order in every aspect, AQuiJo's hull and superstructure design were awarded to Connecticut expert Bill Tripp. Wrapping the posh interiors with the strength, style, and innovation exhibited by the clean thoroughbred designs of Tripp's work on Wally Yachts' Esense and Better Place, as well as the luxurious Vitters Mystere, AQuiJo's profile began to emerge. Employing computational fluid dynamics, composite engineering, finite element analysis, and a selection of software programs, the intricate design spiral of this distinctive yacht proved a challenge, ultimately met with abundant rewards.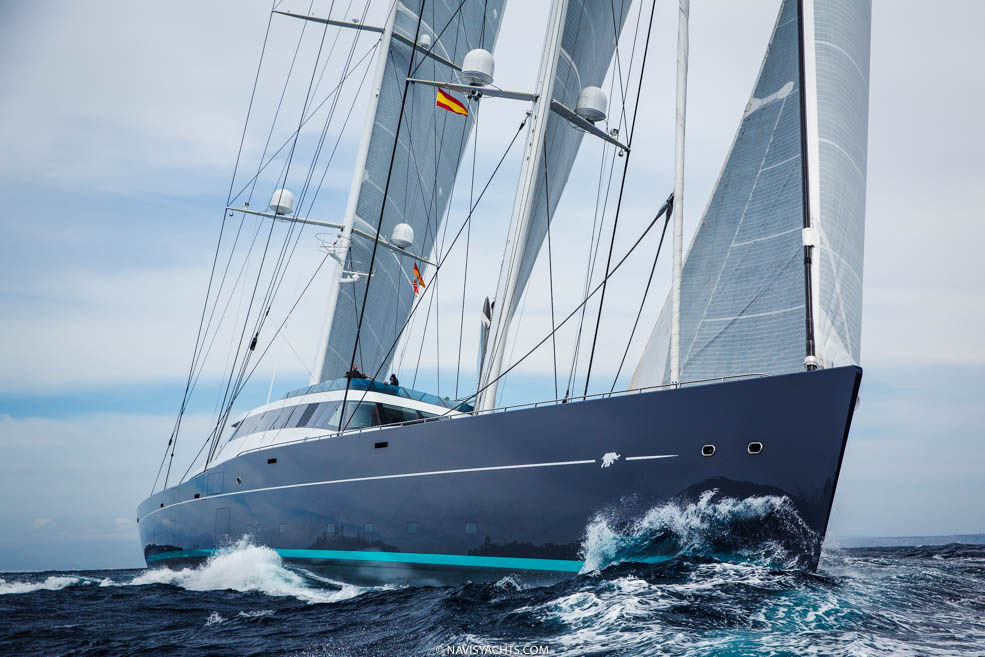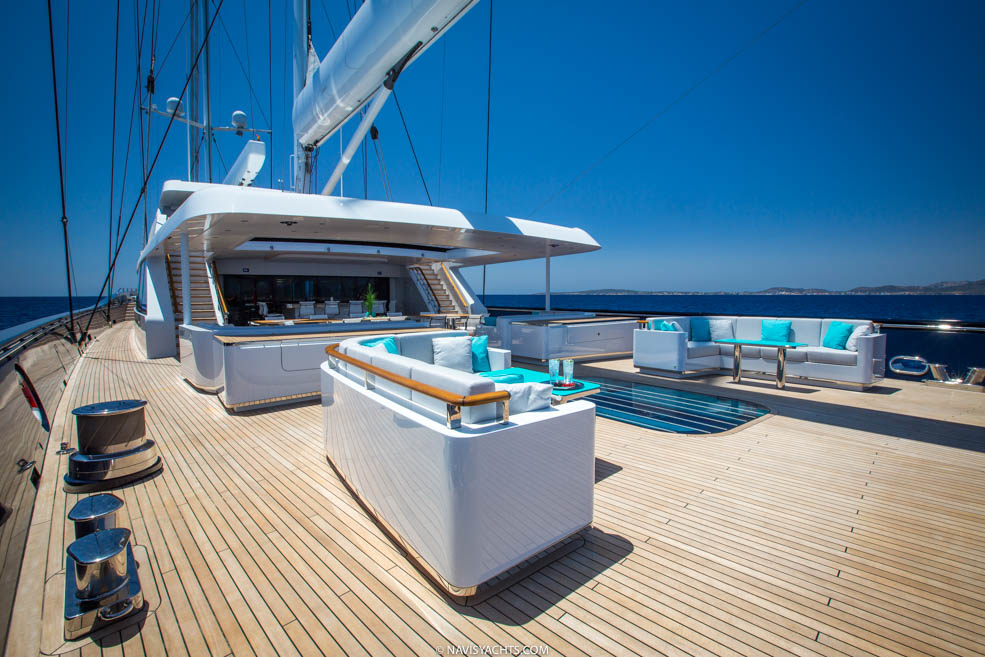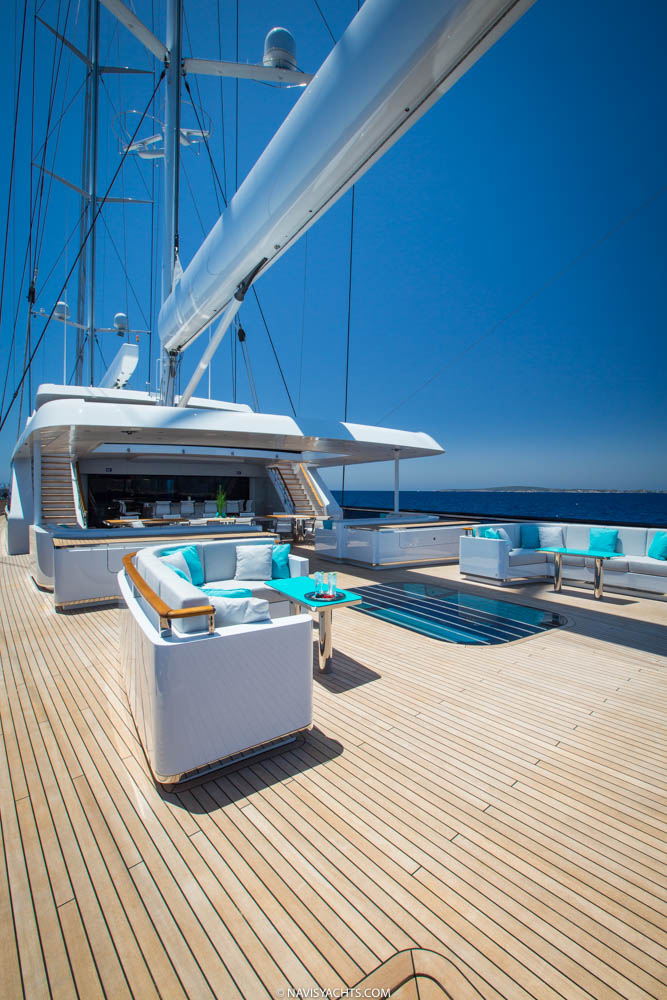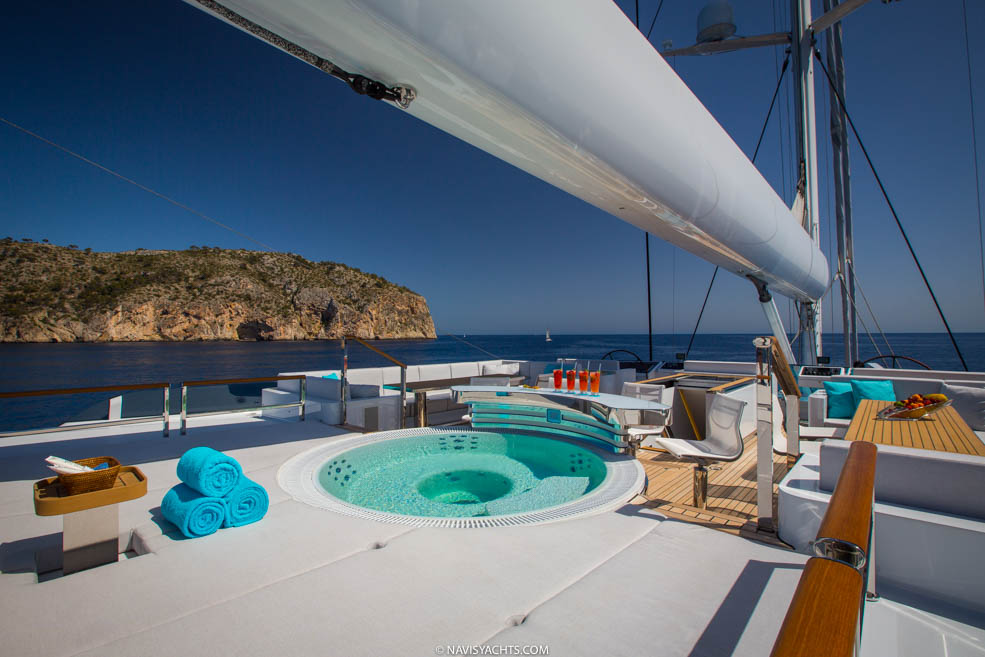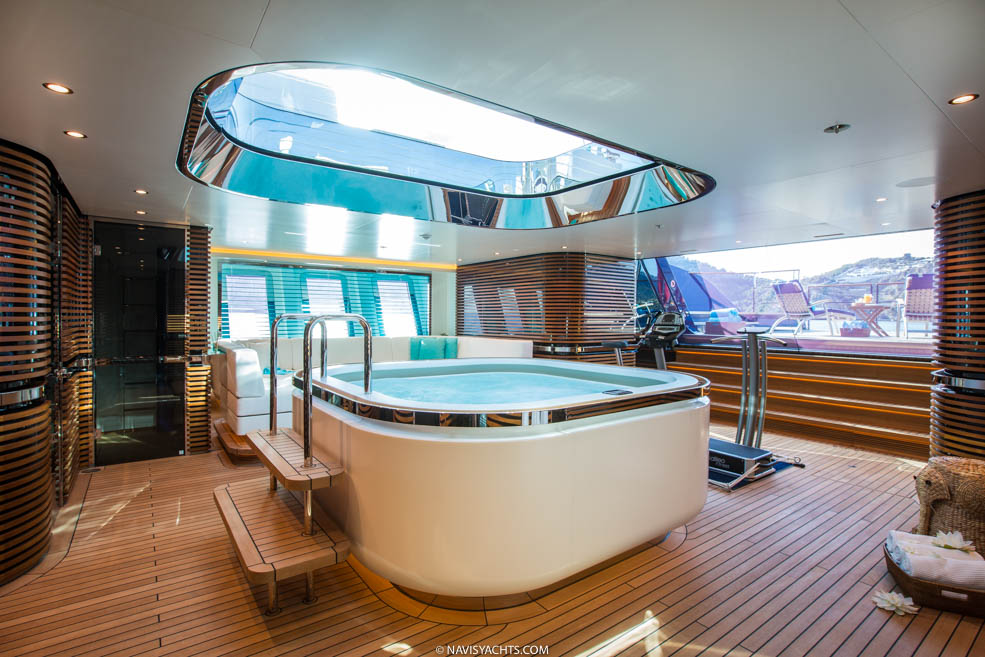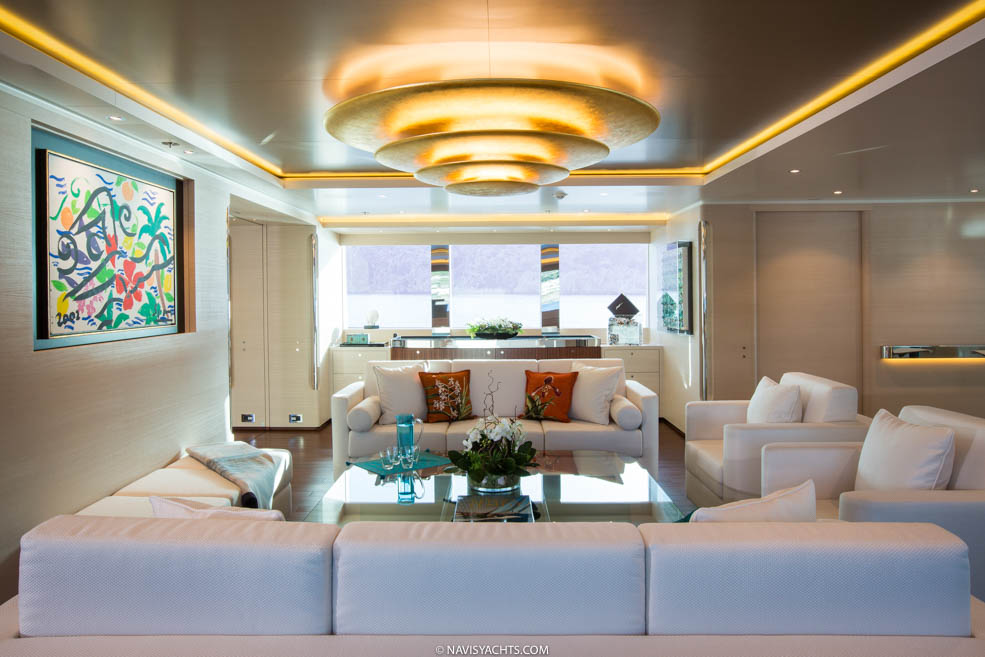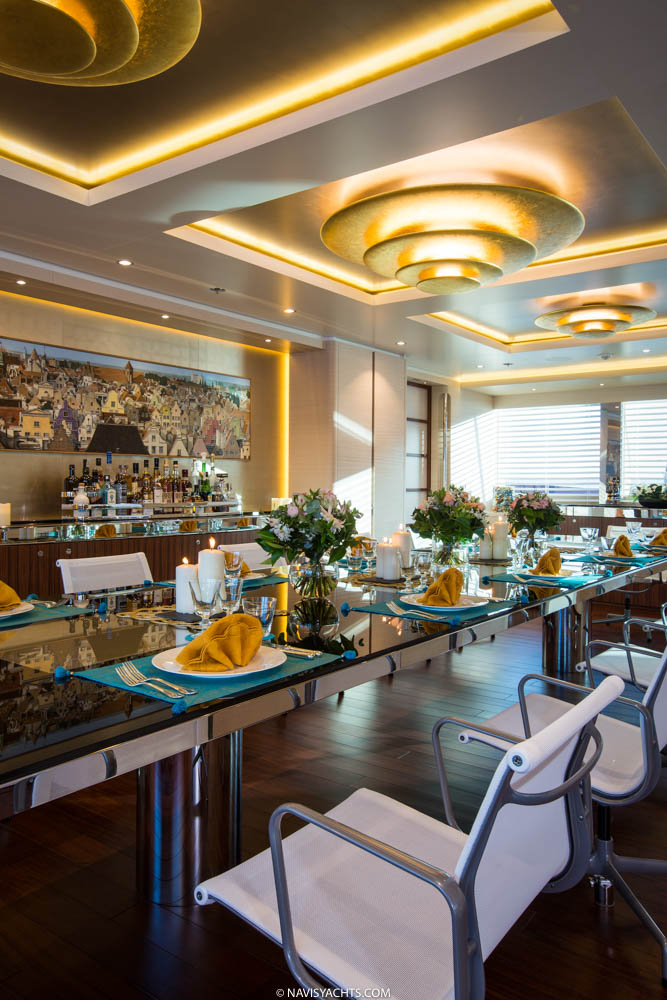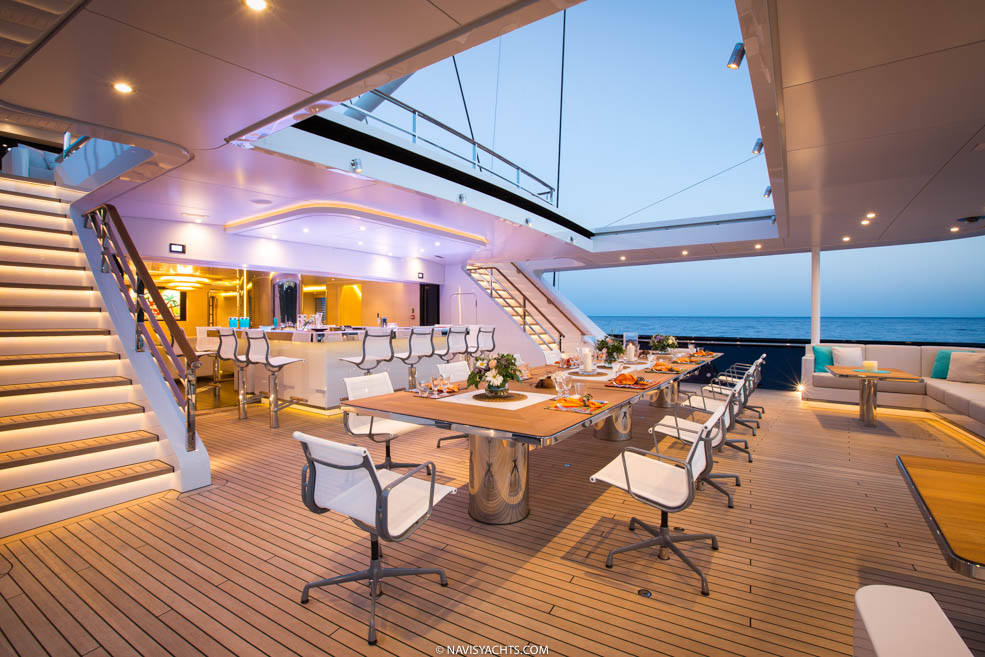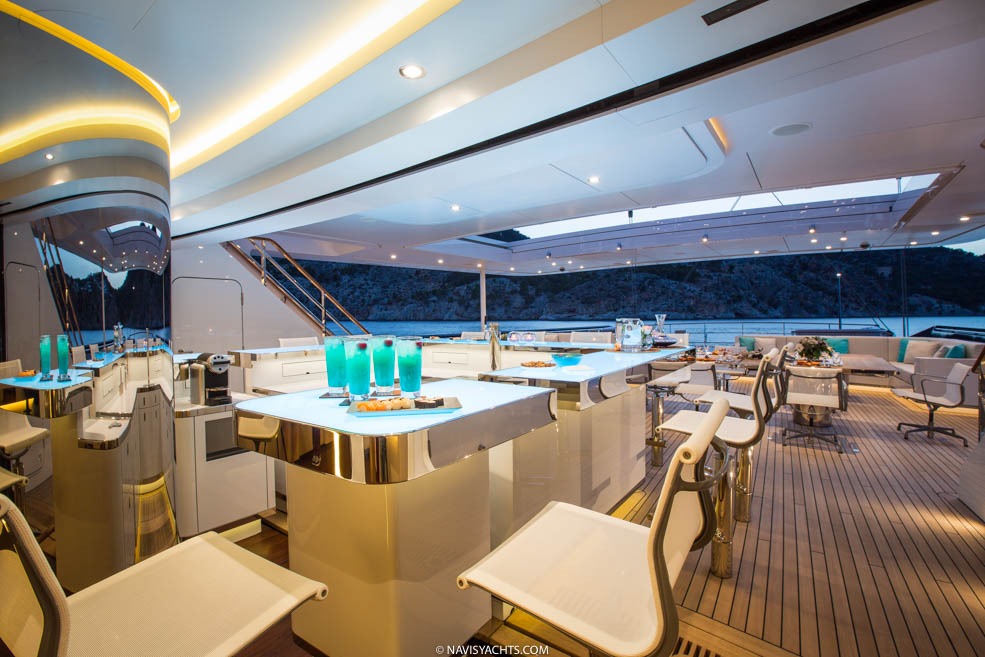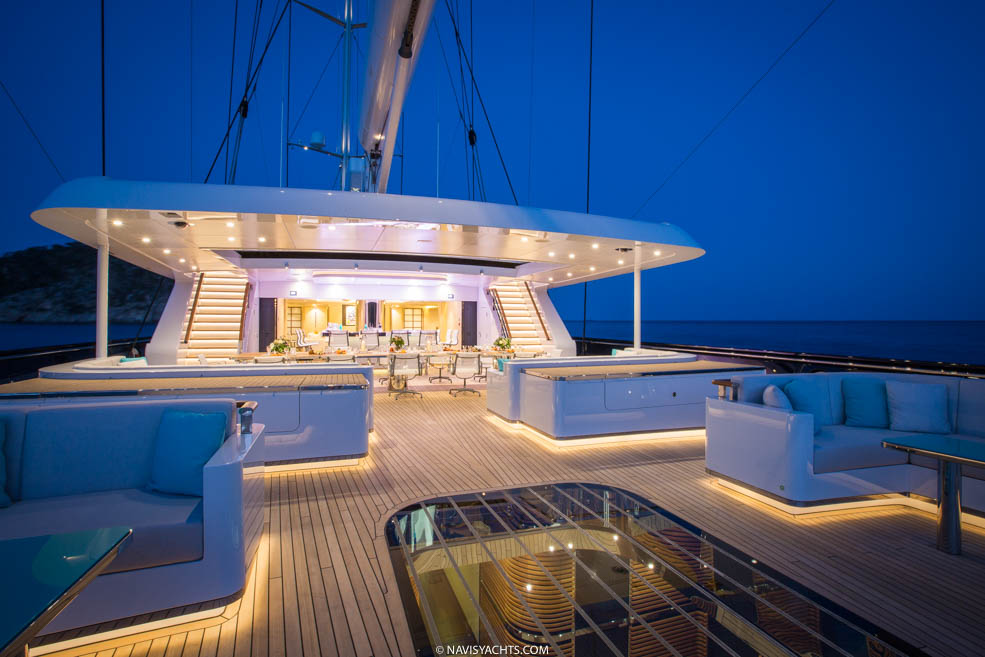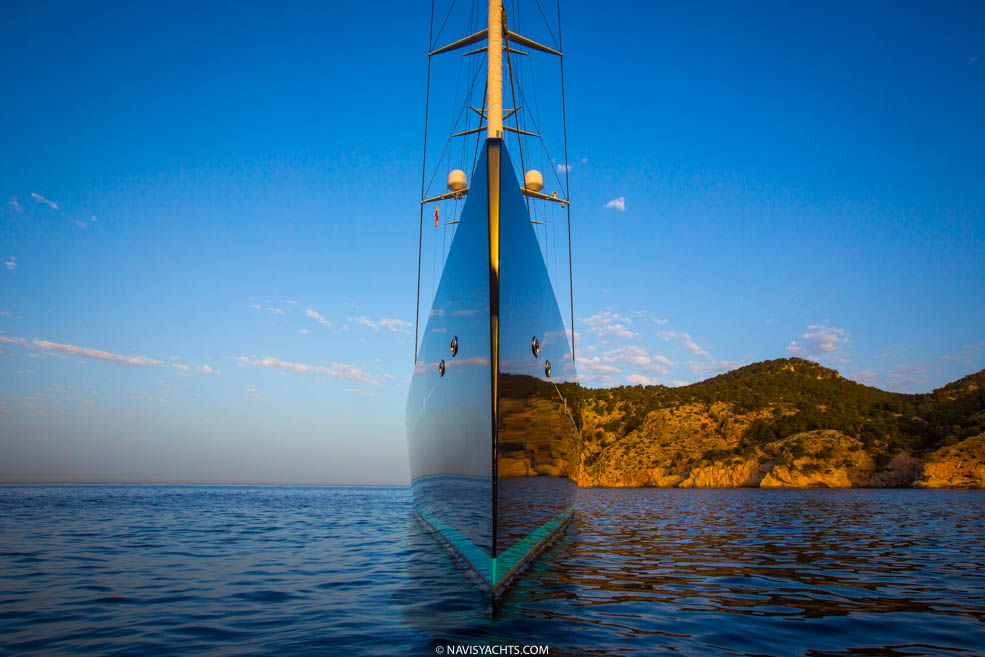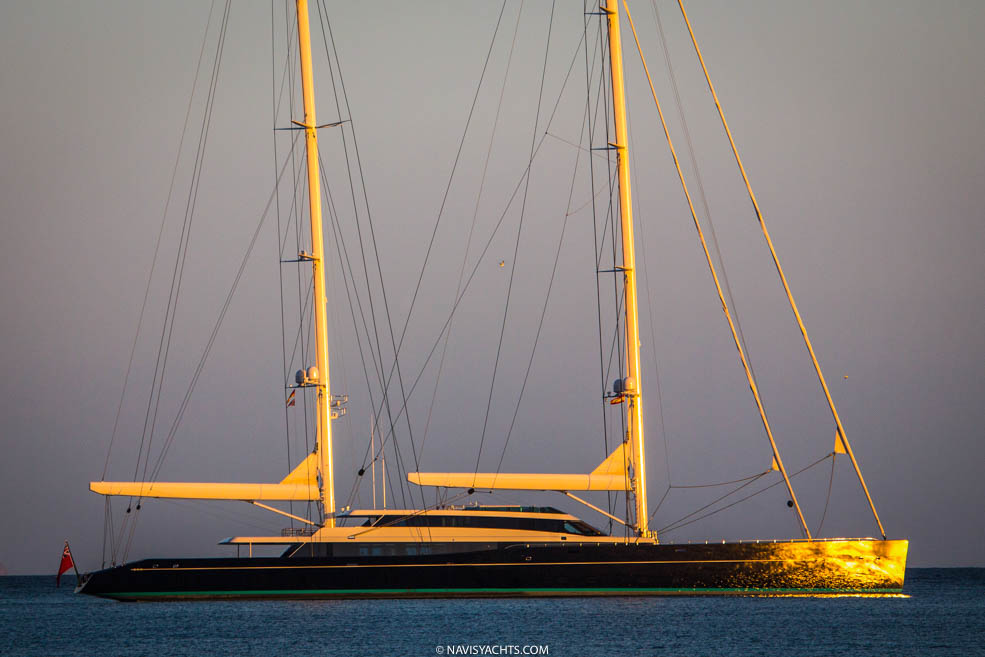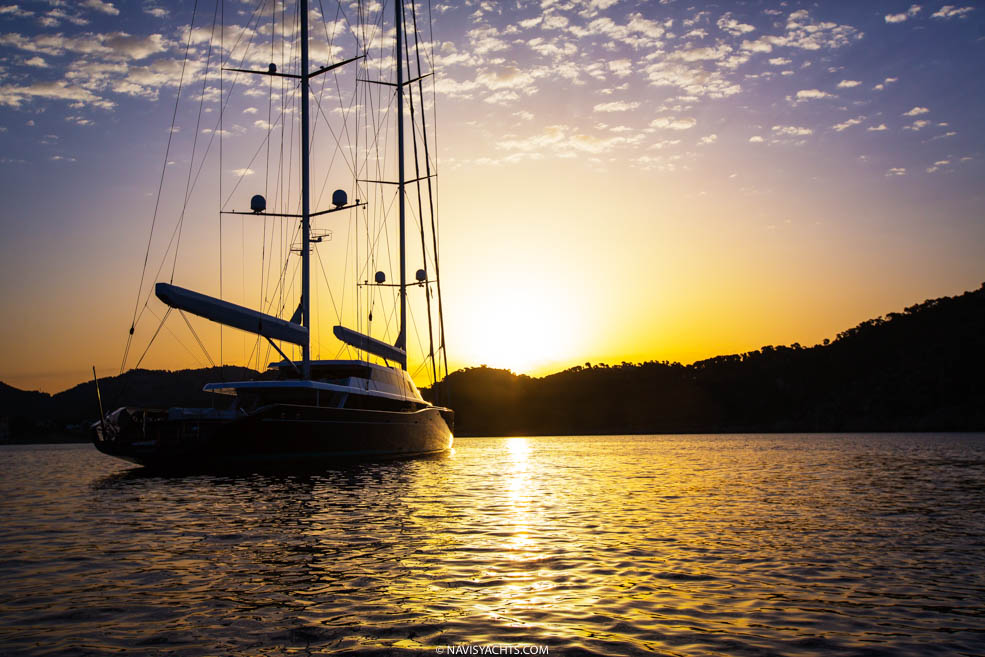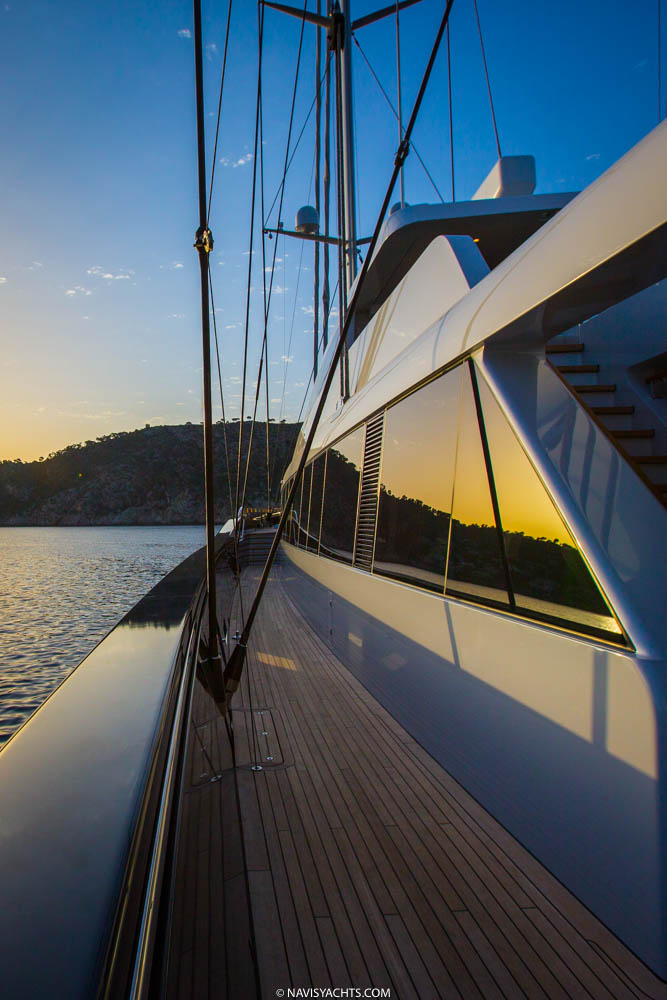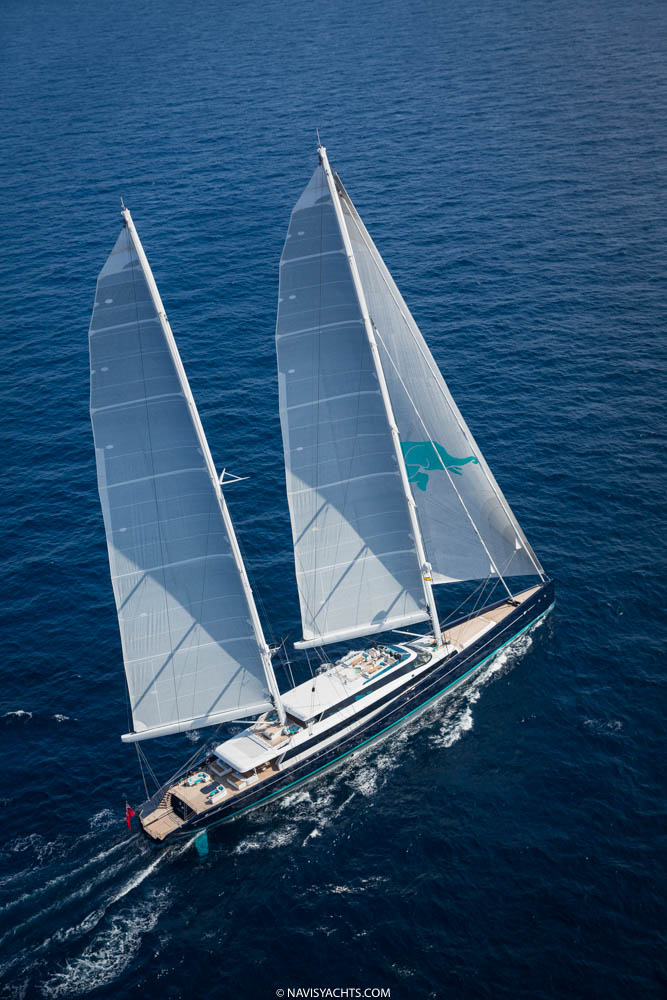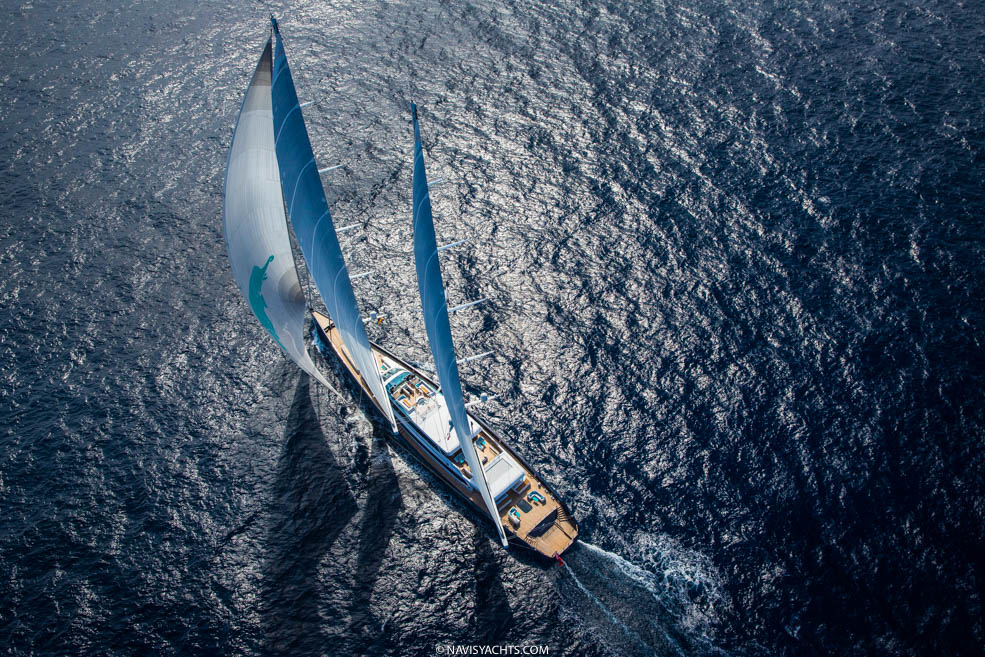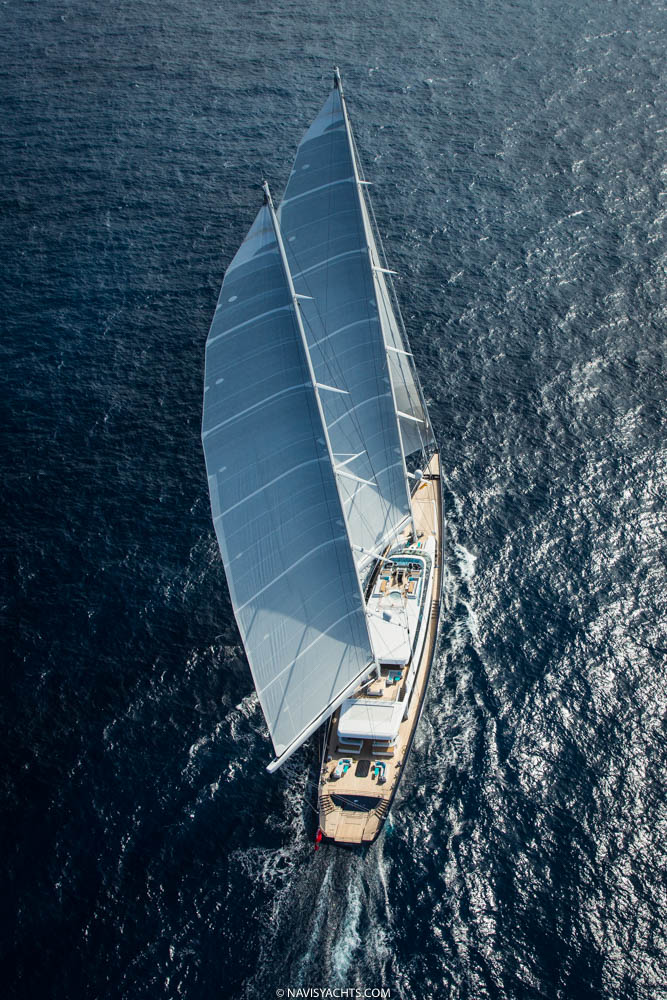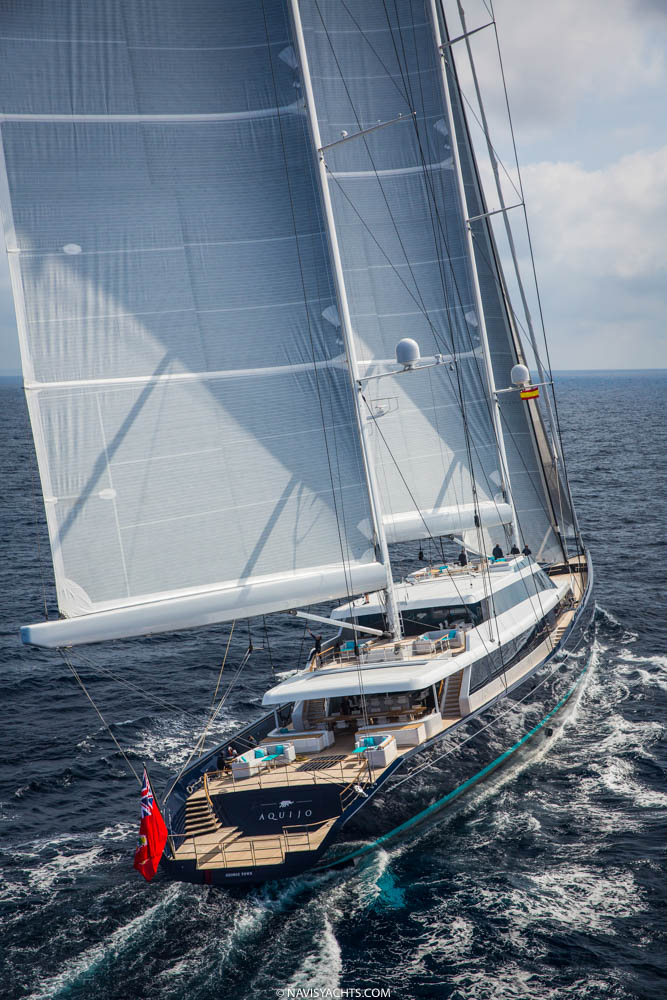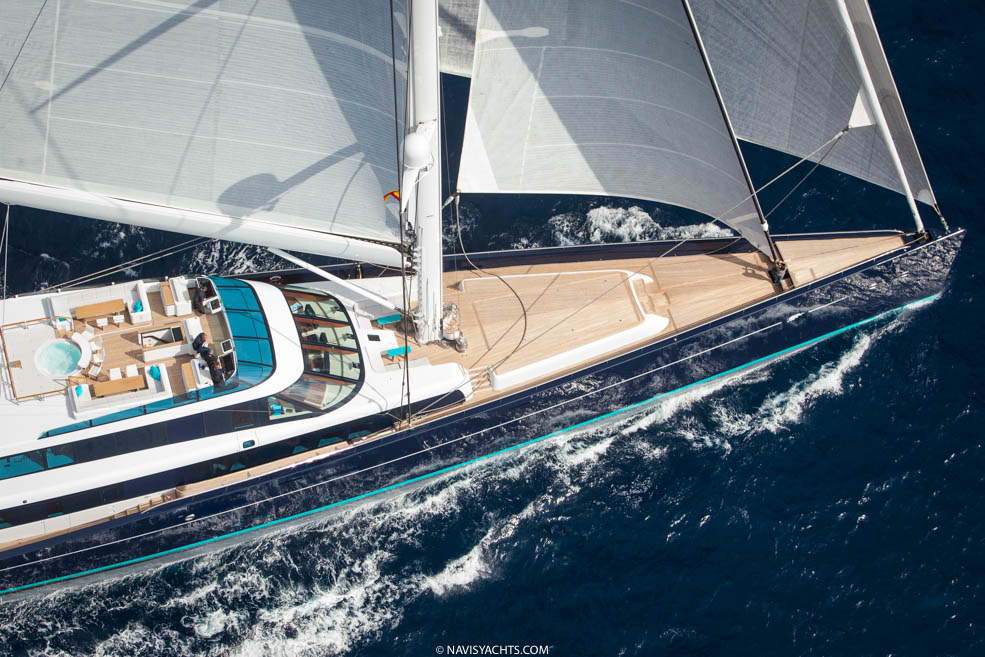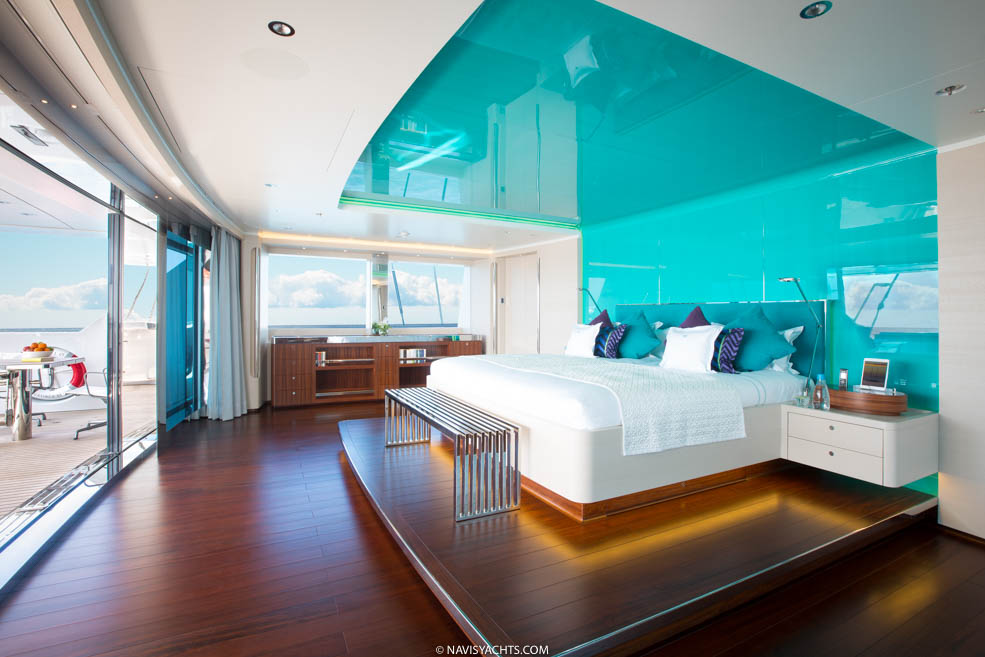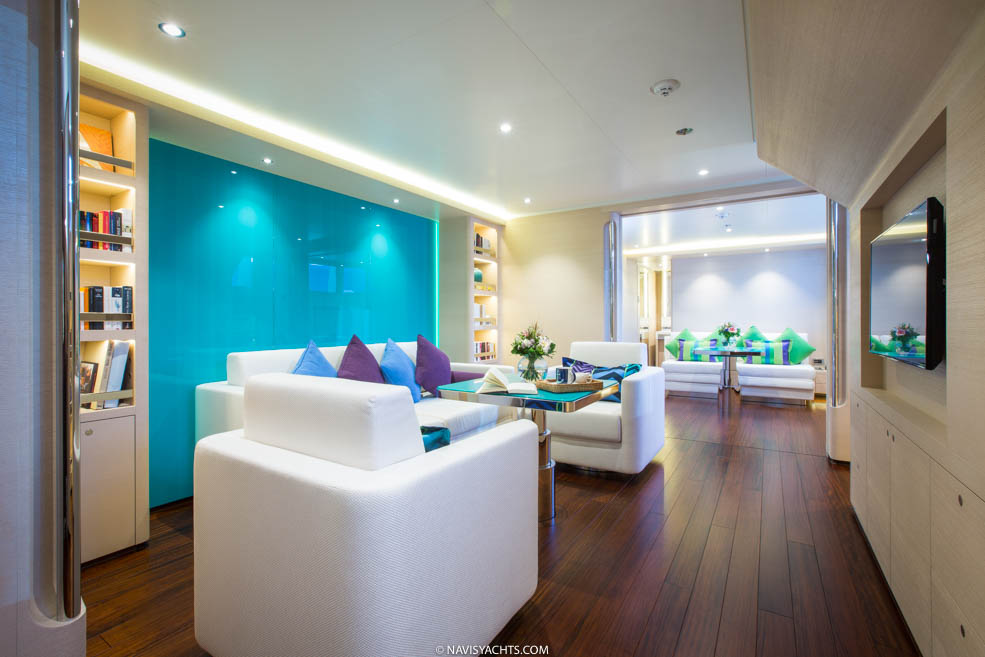 Photos: Stuart Pearce | Words: K.L. Turner