France Yacht Design - French Yacht Designers.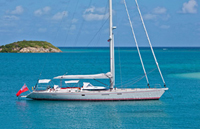 NAVIS selected the best french yacht designers and french interior designers. This section of the NAVIS Superyacht Directory offers detailed information about these french designers and a high resolution image gallery of their work. If you want to suggest a new activity, a design studio or an artist, please contact NAVIS.
French Yacht Designers 
NAVIS Presnt you a list of the most reknown french yacht designers organized by city. If you are planing on building a new yacht or superyacht contact NAVIS, our free service includes consulting on the sellection fo the best french yacht design for your project plus a personal introduction to the designers. Just email us.