Baltic Yacht's most recently developed cruising yacht—Baltic 142—has already garnered plenty of attention for the dramatic developments that have been made in pursuit of superior performance. The DSS (Dynamic Stability System) foil improves the ship's overall movement, and has ultimately been able to provide those aboard with a much more comfortable ride.
This particular model is of a carbon composite and has a generator that is capable of cruising for up to 6 hours every day. The yacht is easy to handle, can master sharp turns with ease, and is capable of withstanding relatively troubling waters.
The engineering team sought to install a powerful diesel electric drive train and to also reduce the ship's overall reliance on hydraulics. The focus on performance, ease of use, and appearance clearly sets this particular yacht above and beyond other comparable models.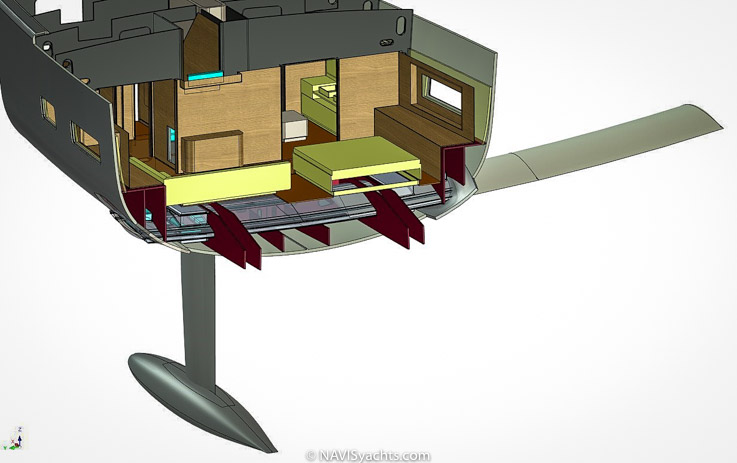 With the deployment of DSS foil, the ship is claimed to increase its velocity by up to 20%. The use of America's Cup Technology—provided by Ben Ainslie Racing (BAR)—has also helped dramatically improve the boat's overall performance.
The foil—which has been designed to withstand nearly all possible conditions at sea—is moved by an electronic captive winch. Baltic is an organization that seeks to increase efficiency, speed, and overall performance. Their impressive 142 model seems to achieve all of these goals, with class.