The shipbuilder currently has three yachts nearing completion. One will even get delivered to her owner by the end of March. This is all very exciting news from a company that stays on the cutting edge of technology and beauty.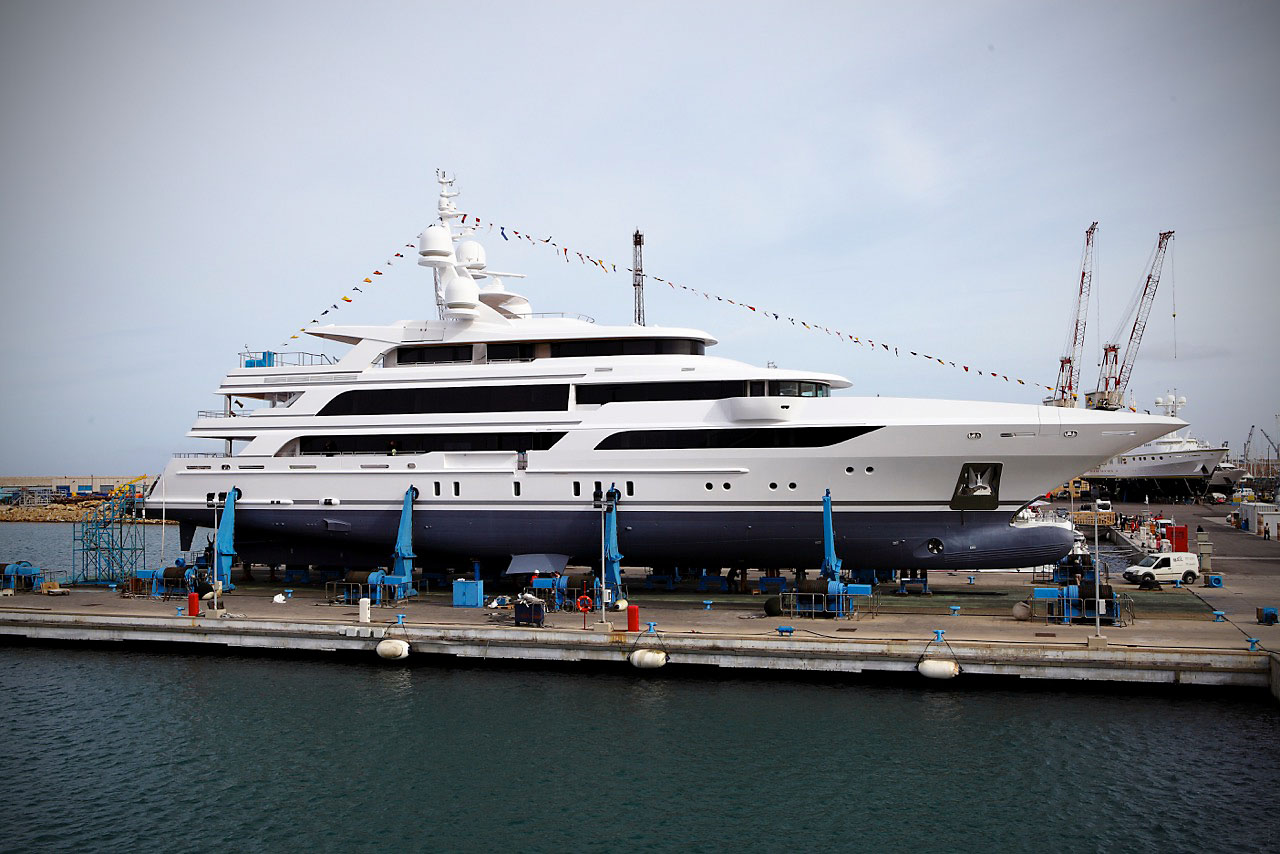 Benetti Will Delivery Surpina by End of March
Benetti expects to deliver its newest motor yacht, Surpina, to her owners by the end of March. The 56-meter yacht has a classic Italian aesthetic that makes it as comfortable as it is opulent. Surpina has seven cabins for guests in addition to the owner's suite.
Instead of keeping the stern main and upper decks' open, Benetti installed glazed windows that offer more privacy for the living and gym areas.
The furniture plays a key role in the yacht's aesthetic. Each piece was specially chosen for its appearance and history. She's practically a floating museum dedicated to the Italian craftsmanship.
Benetti Readies to Weigh Anchor for Vica
Vica is the first Benetti yacht that combines a fiberglass hull with an aluminum superstructure. The hybrid technology certainly presented the naval architecture team with some puzzling questions, but Benetti solved those problems and plans to weigh anchor in March.
Vica has an open floor plan that makes her interior spacious. Other than her sophisticated foyer, Vica's rooms were designed to make the owner and his guests feel as if they are relaxing at home. Her exterior features removable panels that will give her owner more flexibility while enjoying the outdoors.
Benetti Launches Private Yacht From Livorno
Benetti has completed and launched FB264 from Livorno. This 63.5-meter private yacht doesn't use the open spaces found in Vica. Instead, it relies on smaller, intimate rooms. Benetti built this yacht completely to the owner's specifications. It features a simple aesthetic, but it uses some of the world's finest building and decorating materials.
Benetti is moving forward at an unprecedented pace. Let's see what the company accomplishes by the end of Q2-2015.