Riva 88 Domino Super: Ferretti's Fast, Fabulous Coupe
Sleek and chic, the hull slips effortlessly through the water at a brisk, 38 knots. The refined shades of grey emphasizing the glazing stretch across the cockpit, shot from the bow, reaching toward the stern. A work of marine art, Riva's 88 Domino Super is already famous for the 20 hulls that preceded her launch. Selling three hulls in a few short weeks after unveiling at Monte Carlo in Mid May of 2015, the Domino Super looks forward to a very successful run.
From the experienced hand of Mauro Micheli at the the Italian Sea Group's Officina Italiana Design, joined by Sergio Beretta and the Ferretti Group's Engineering Department, comes an elevated version of this Riva sculpture with improvements designed to thrill. Style, comfort and performance all meet higher standards, living up to the "super" in its name.
In a Single Glance
The slender hull of the 88 Domino Super nails its tony, head-turning profile with a deep, dramatic London Grey hull. The Moon Grey superstructure gleams above with its silvery sheen capturing the magic. Glazing wraps the exterior cockpit in reflective mystery, washing the interior with natural light. The below-decks glazing floats a Riva logo, mid arrow, for an unmistakable ID. She looks fast and lives up to the expectation, traveling lightly at 34 knots across the water.
Impressive Statistics
The 88 Domino Super stretches out over 26.7 meters/87.7 feet, charting a path just 6.3 meters/20.8 feet wide. Should the pair of MTU 16V 2435 Mhp engines not prove powerful enough for some, the option to up the ante to the MTU 16V 2638 Mhp will power the craft to 40 knots, and a second propeller installed aft is available deliver even more precise maneuvers.
Seakeeper stabilizers work to keep the ride comfortable, both at anchor and at speed, for 8 guests in 4 cabins, attended by 4 crew. This sporty heir to the Riva throne earns its crown jewels through intelligent use of space that compromises nothing in comfort and luxury. Sharing its fame with the parallel release of the Riva 88 Florida drop top open yacht, it seems there may be good reason to own two 88 model Rivas.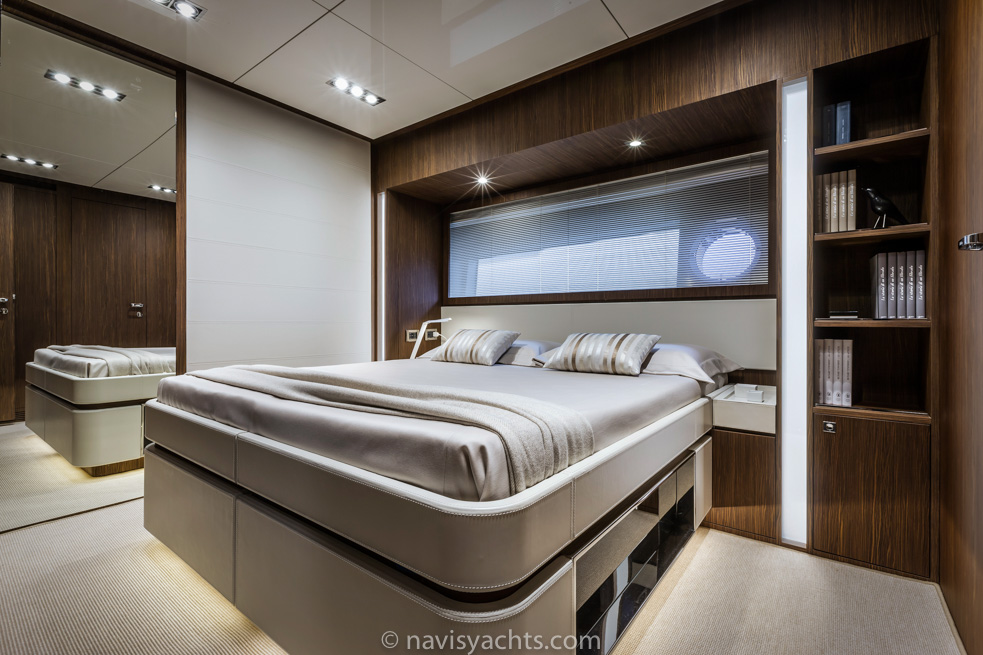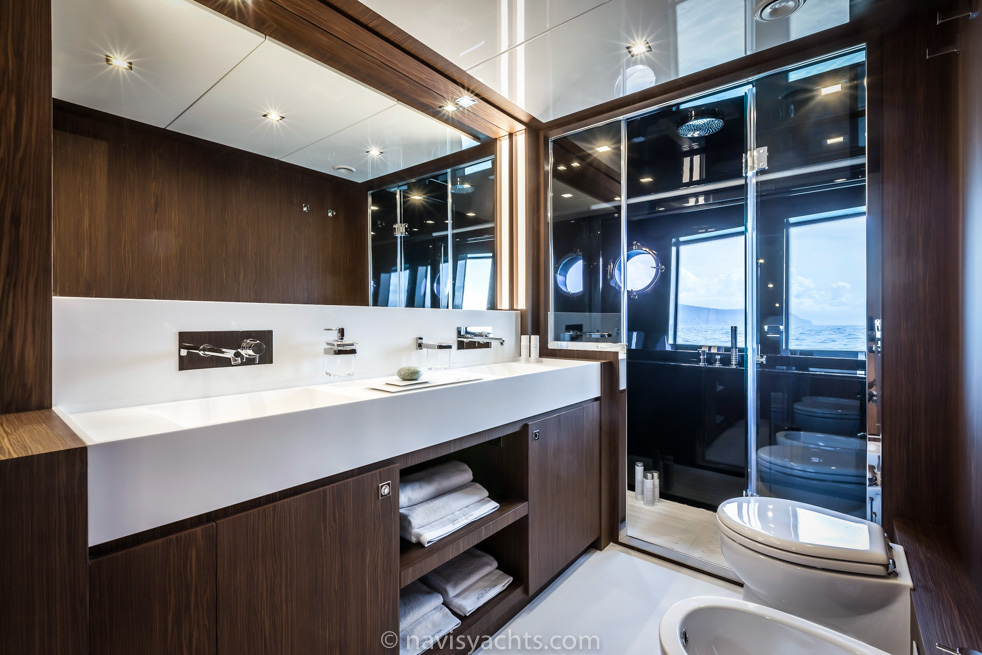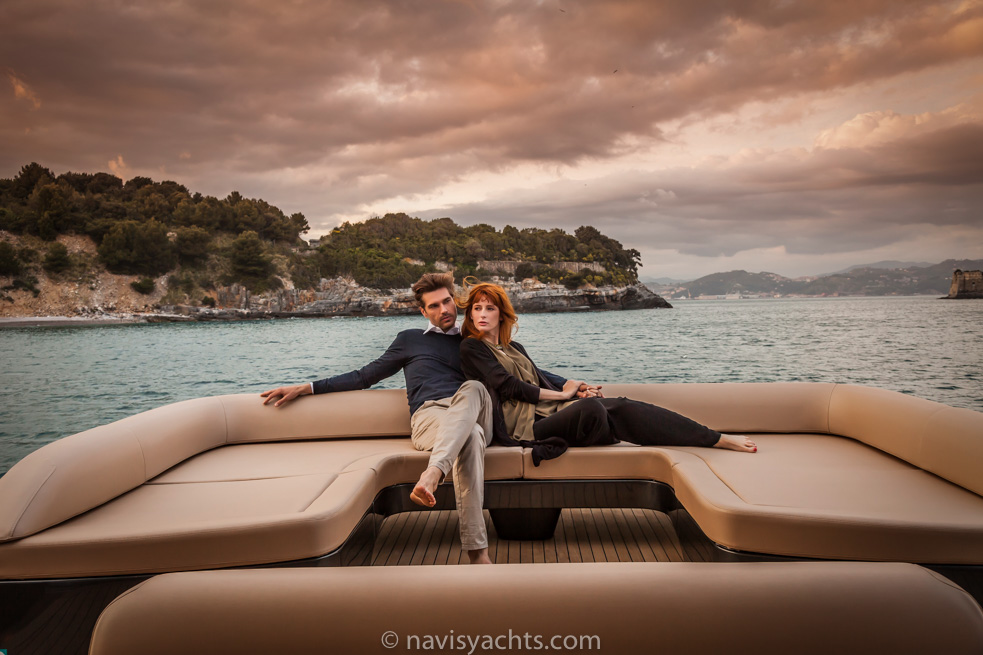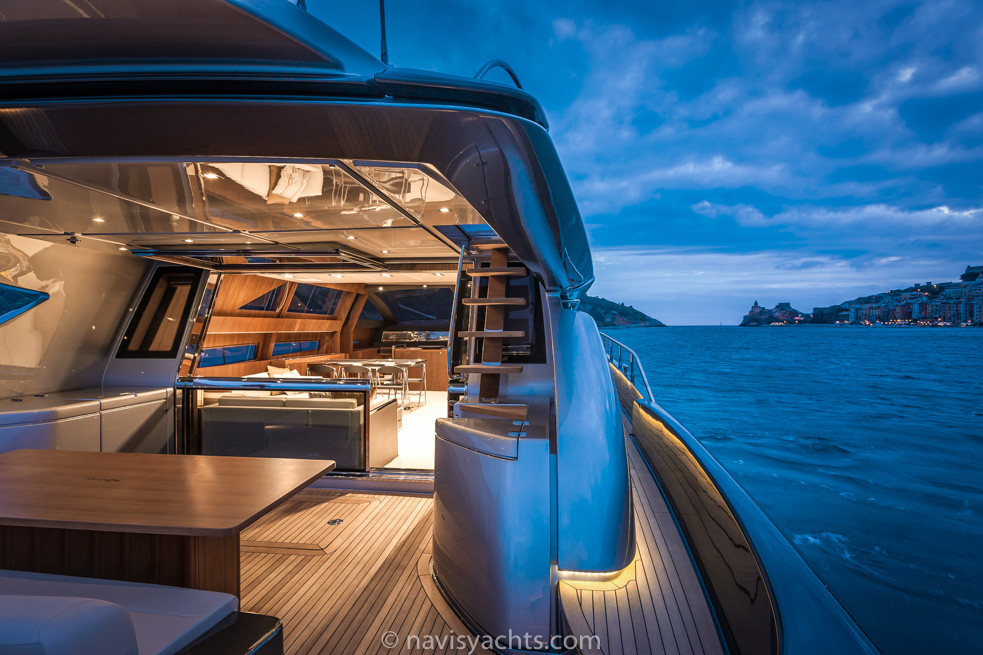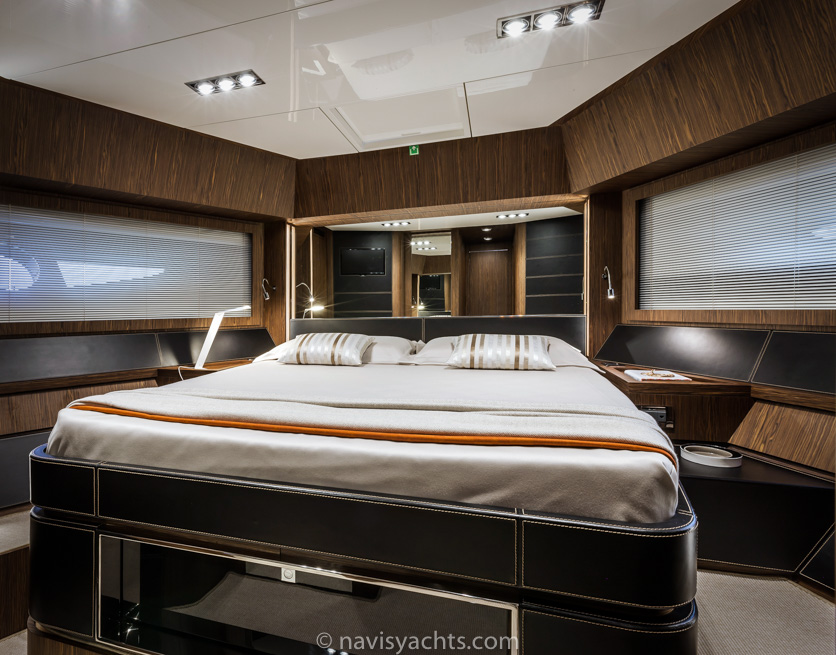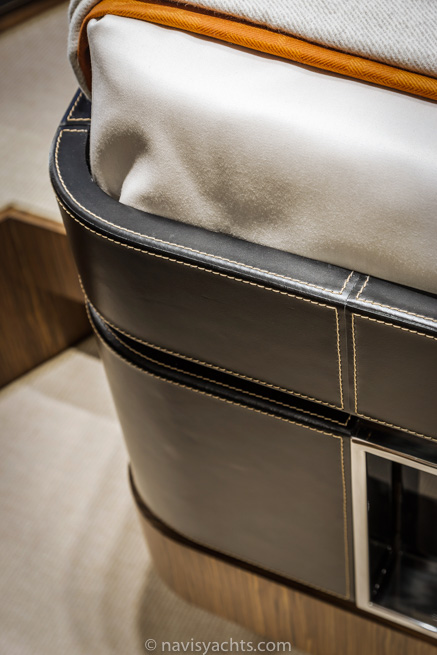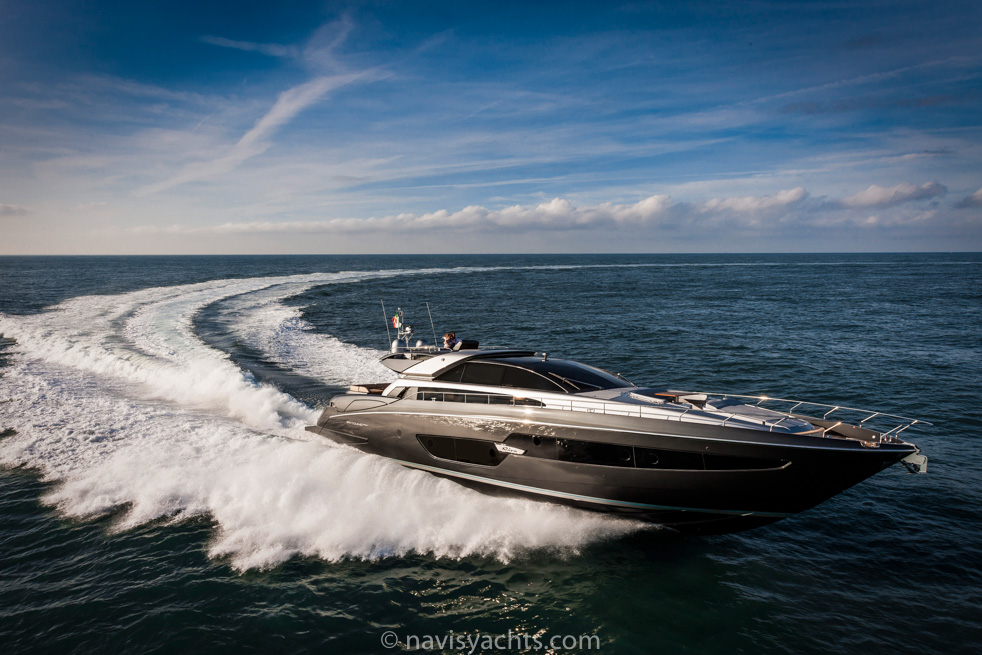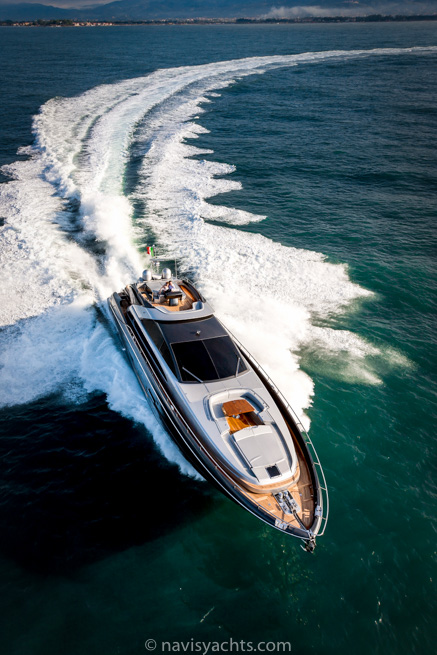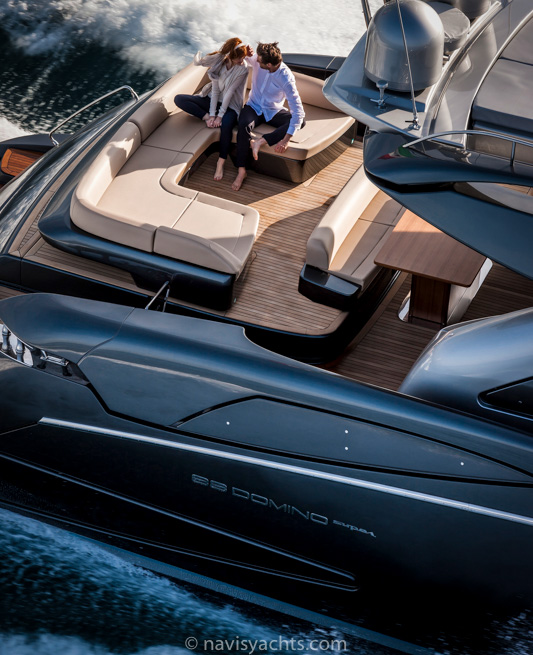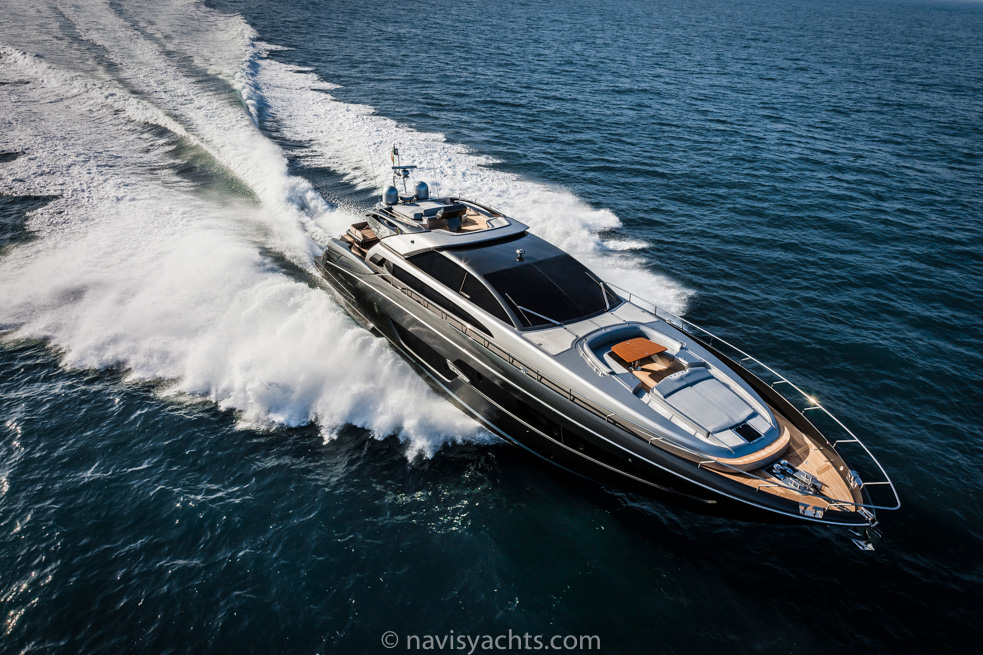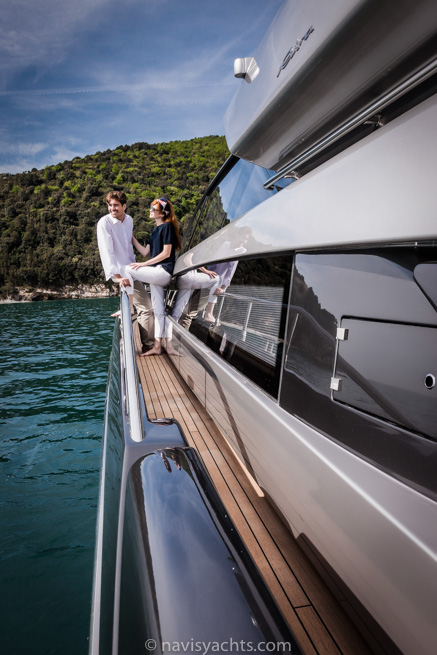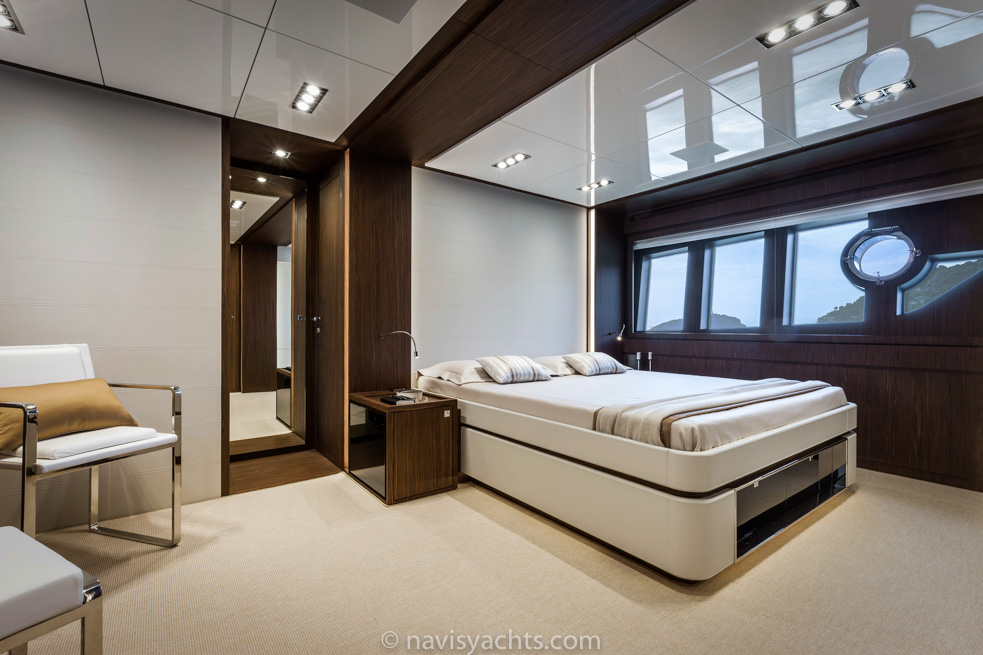 Photos: Riva Media - Words: K. L. Turner