Lürssen Kismet: The Epitome of Sport, Luxury and Leisure
Assembling the team to create a superior yacht has its equivalents in business and sport. The owner of the Lürssen motor yacht Kismet has experience in all three, showing how it's done with exceptional style.
Commissioned just prior to the economic events of 2008, the 95-meter/312-foot Kismet was the logical progression from the owner's previous 68-meter build of the same name. The first Kismet was a beautiful luxury yacht that simply became too small for the experienced owner's entertaining style. Lürssen Yachts, in step with renown naval architect and designer Espen Øino on exterior design, Reymond Langton on interior design, and Moran Yacht & Ship, all responded to the owner's request for an encore performance.
The Players
Moran Yacht & Ship's 17th project with Lürssen Yachts, the expanded Kismet was also the sixth project with this particular owner. Robert Moran and Kevin Callahan kept the project on track with consistent checks and reviews to ensure the progress pleased the owner.
The Lürssen yard has a long history of shipbuilding, with originality and high quality as guideposts. The firm gained notoriety for building the first motor yacht, a 6-meter REMS boat powered by a small Daimler engine. With a series of impressive firsts and over 140 years of acclaim, Lürssen continues its extraordinary legacy with yachts like the 180-meter Azzam, the world's largest of the large, that also sports a speed of 30 knots, accomplishing the build in just under three years.
For the encore to surpass previous performance, Espen Øino's award-winning expertise in naval architecture gave Kismet's structure an elegant look that met the demands of the brief. In the requested Champagne and caviar style, Kismet's deck plan accommodated the owner's need for privacy and luxury while engaging plans for entertaining and charter use. The end result proved masterful, with sweeping forward lines and graceful curves.
To complement that excellence, interiors by Reymond Langton inspired the wow factor above and beyond the predecessor. With a mix of Art Deco, extensive outdoor spaces, and versatile entertainment features, Pascale Reymond exceeded every expectation.
Additionally, the owner's captain and purser, equipped with extensive knowledge of the owner's lifestyle, business operations, and family needs, worked tirelessly to ensure the yacht was a precise balance of form and function.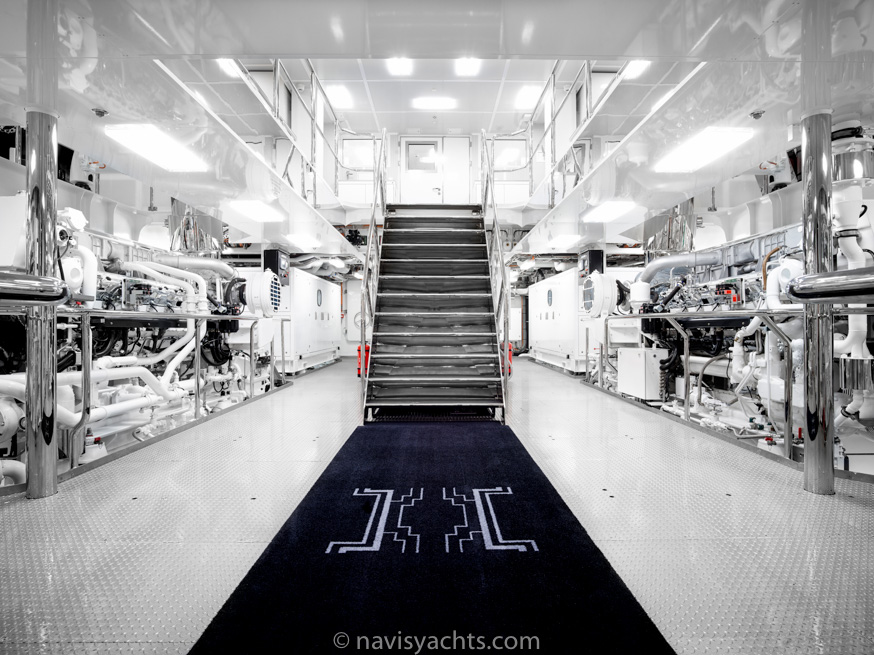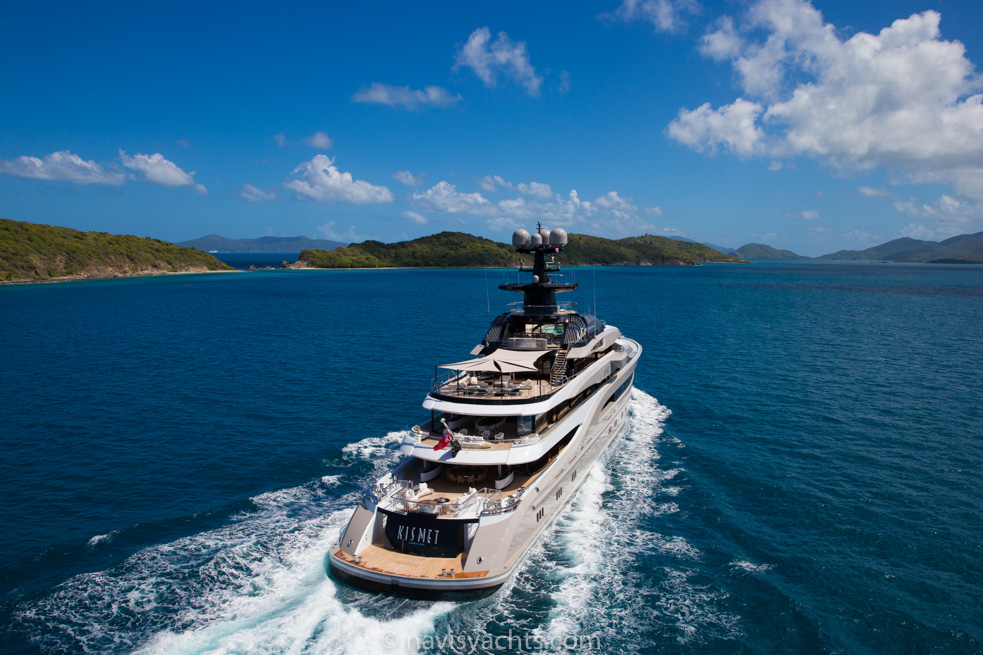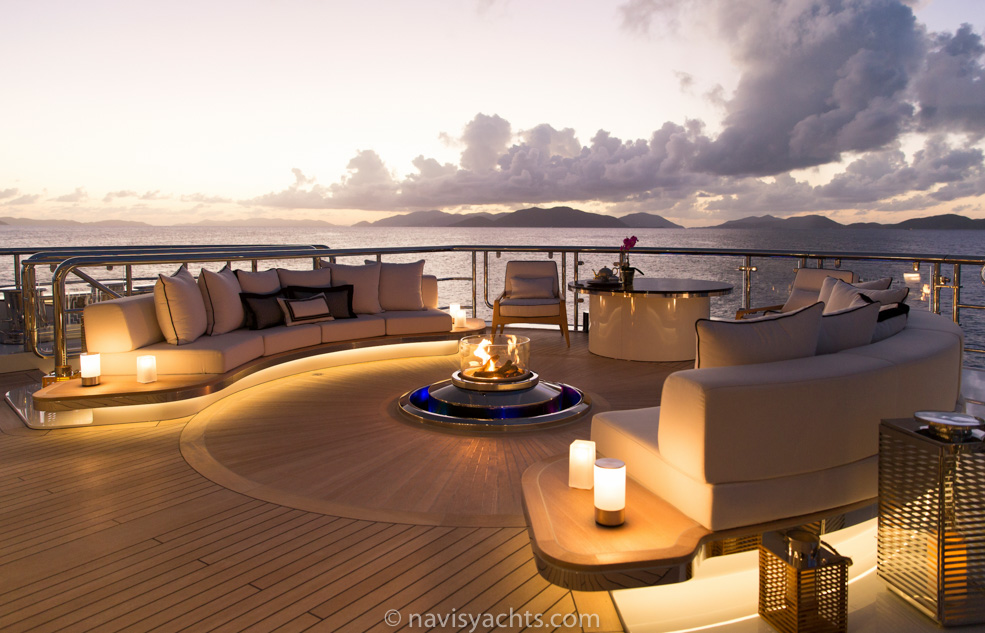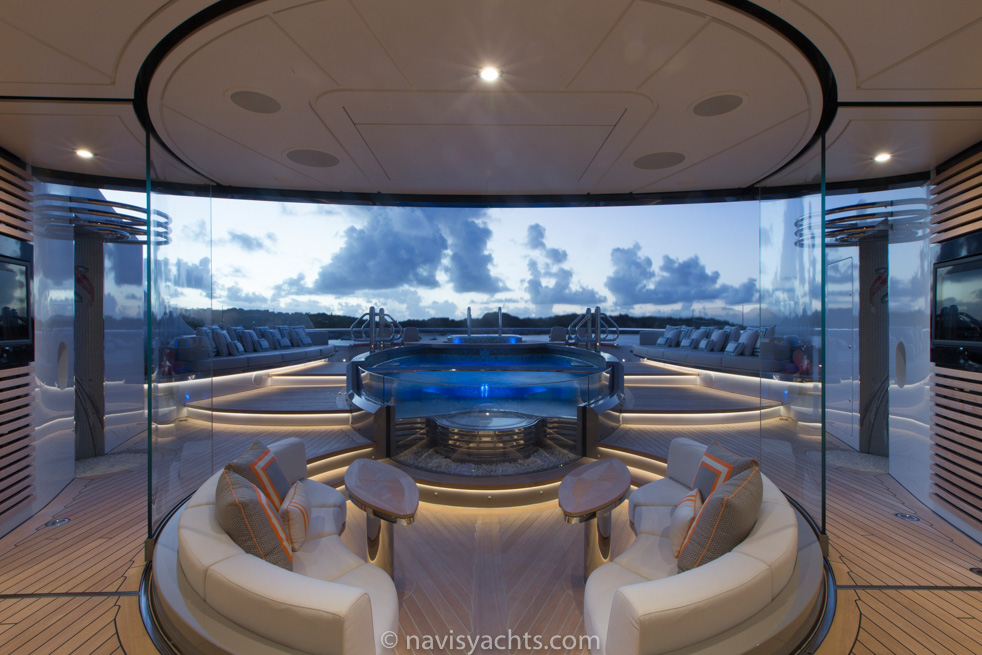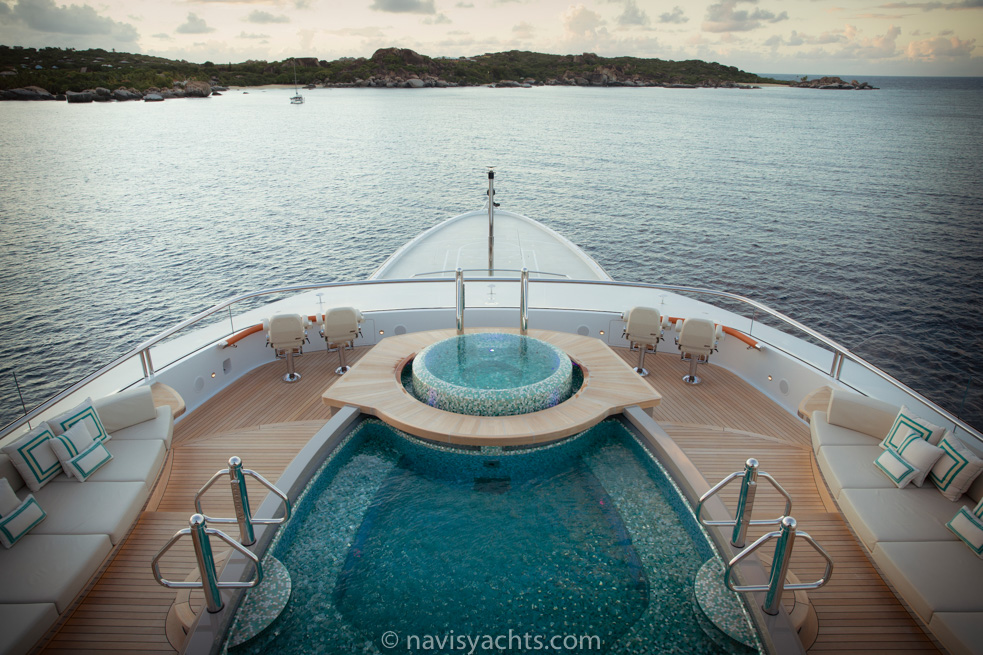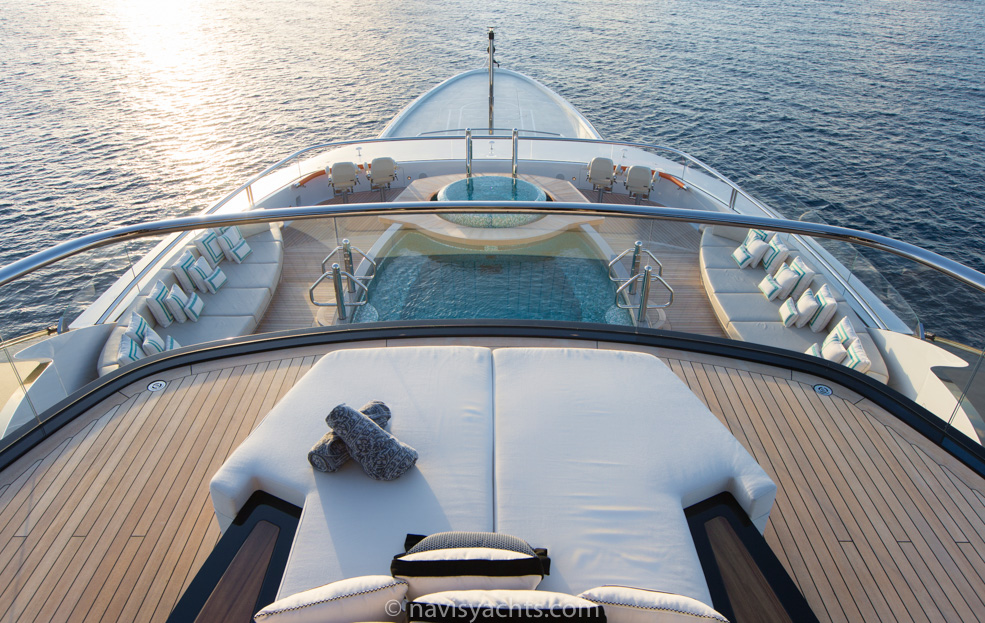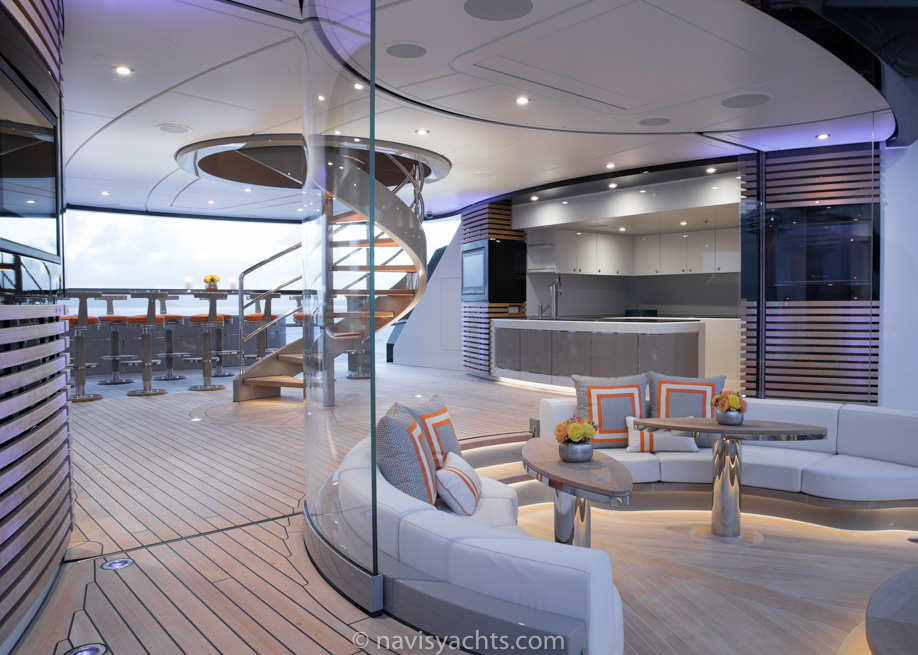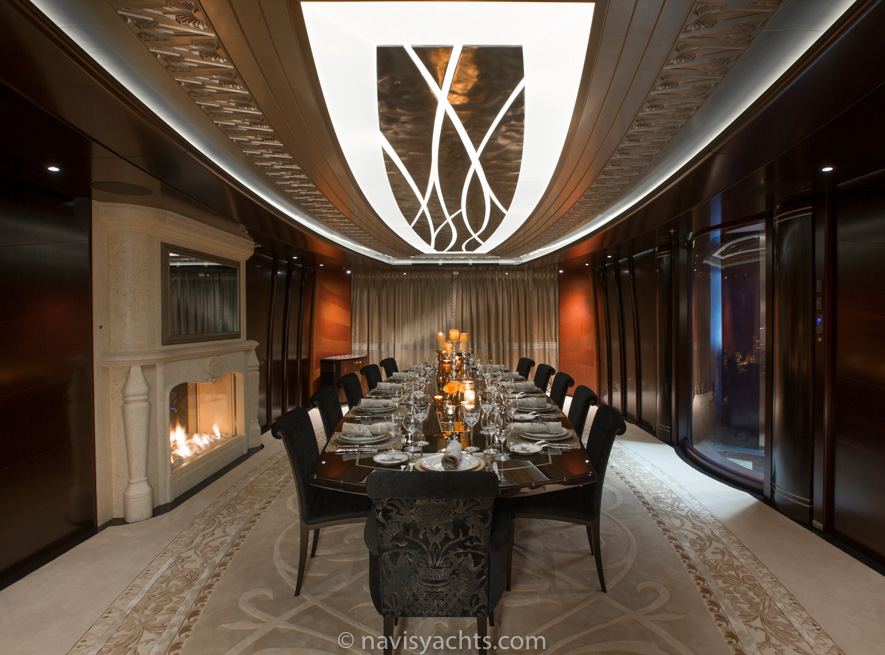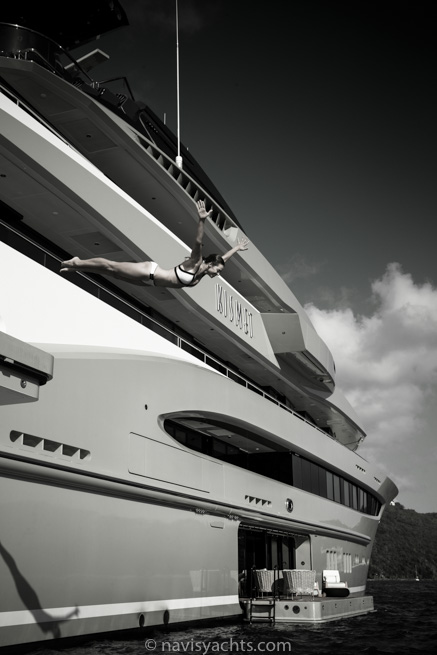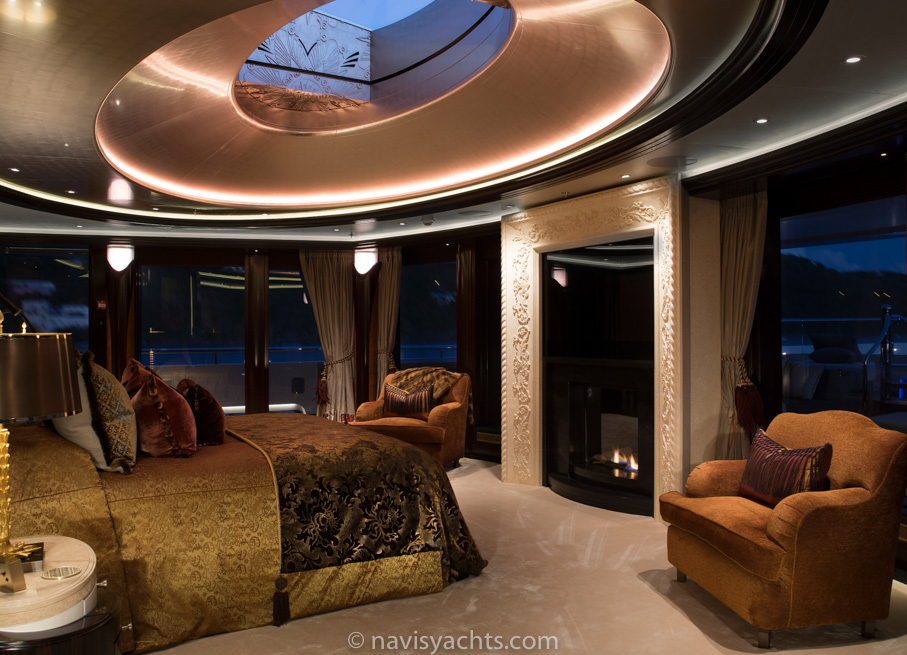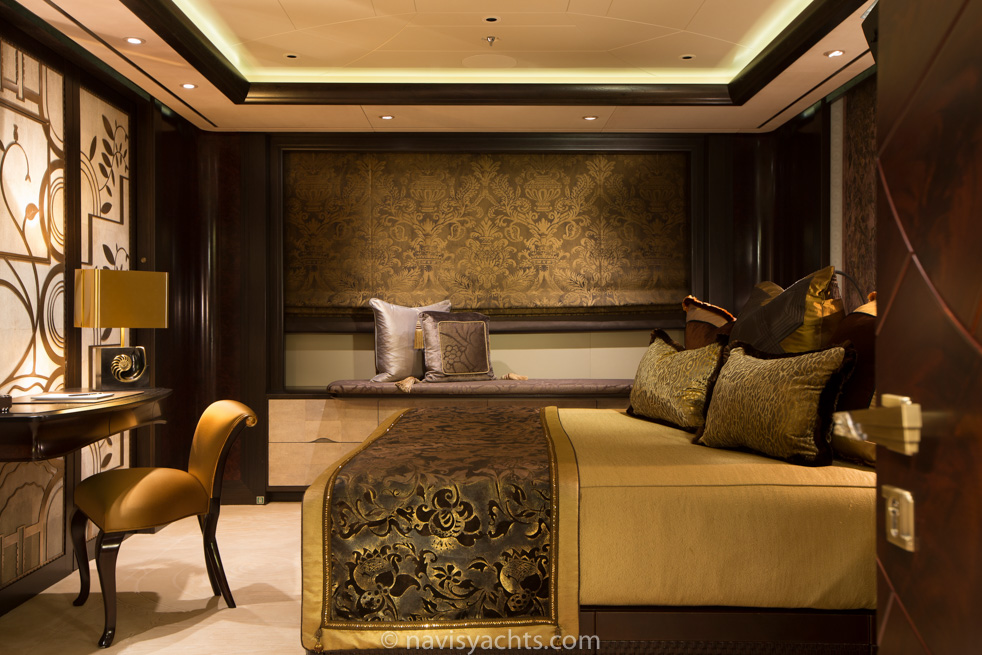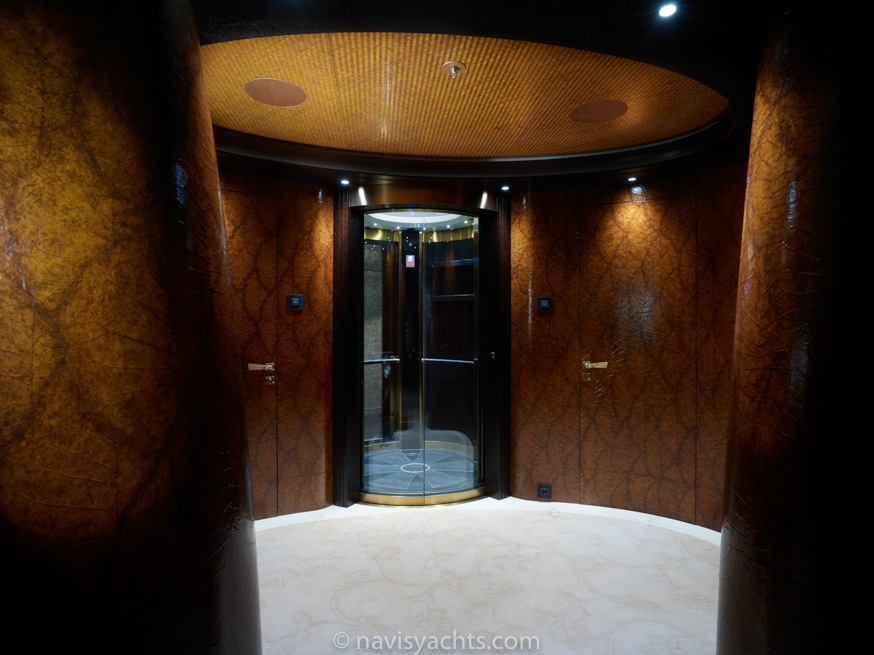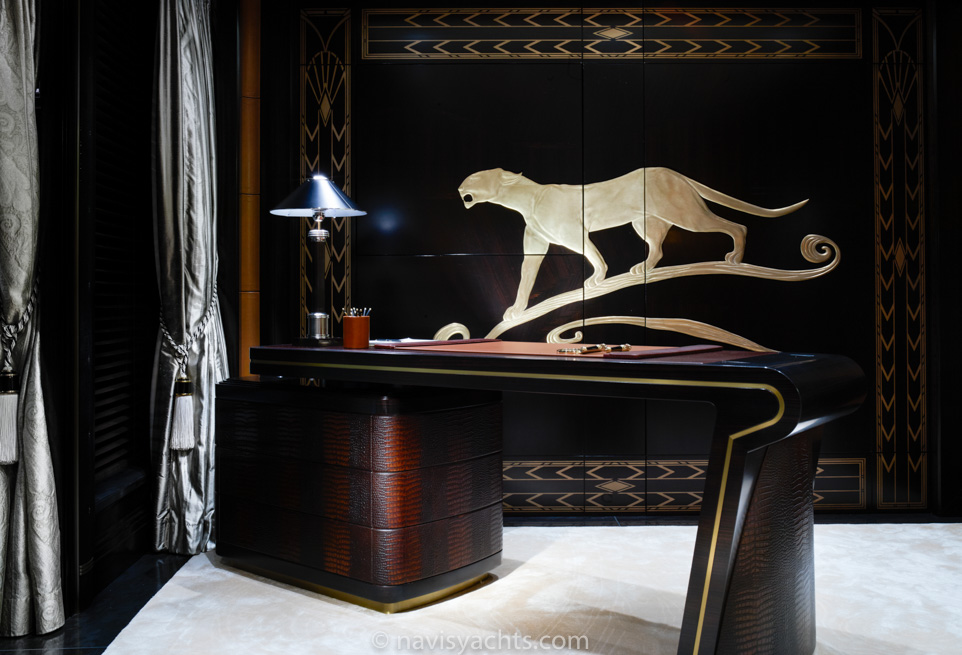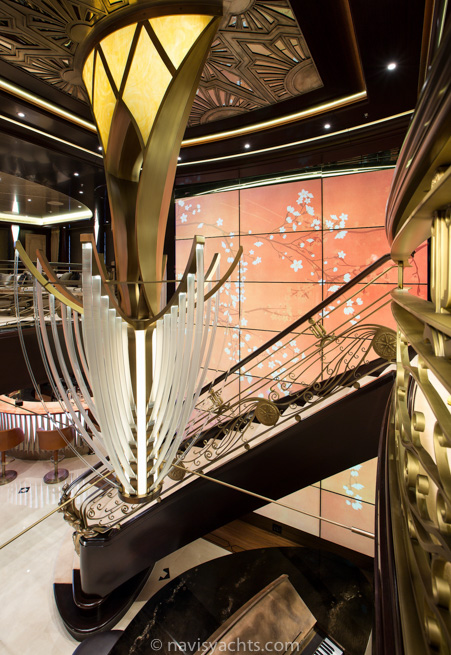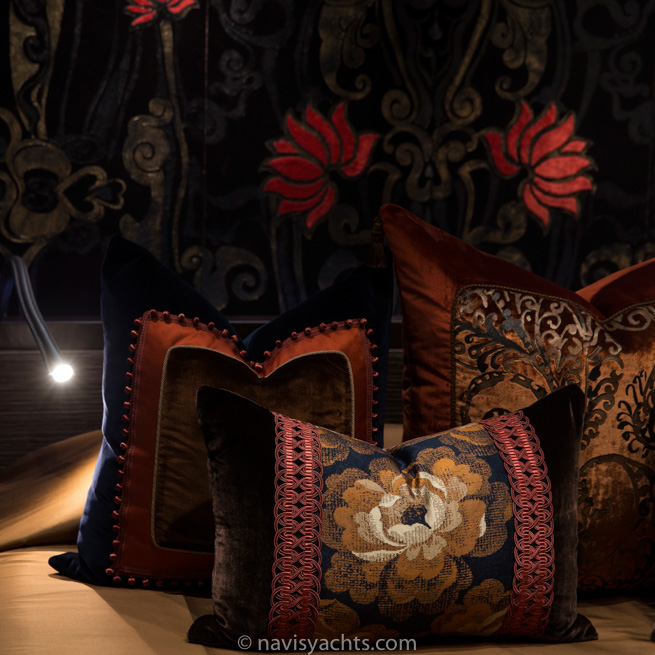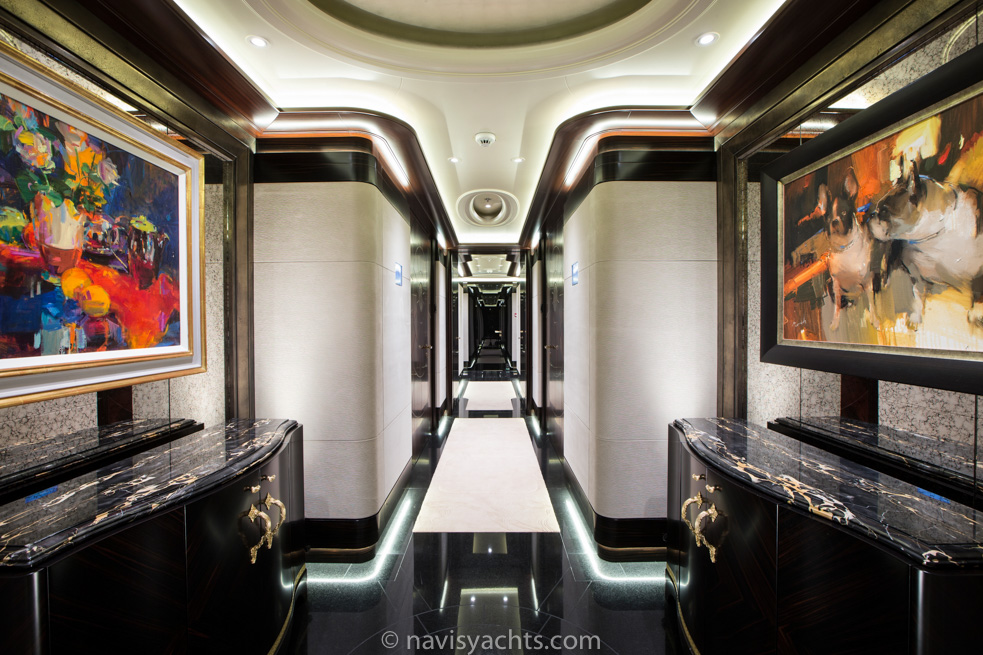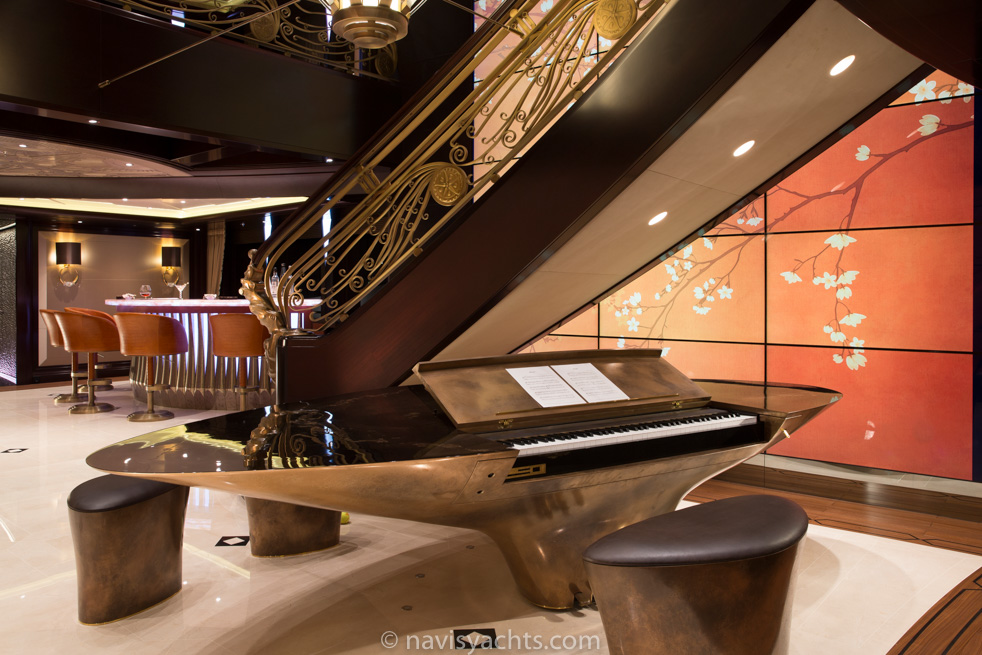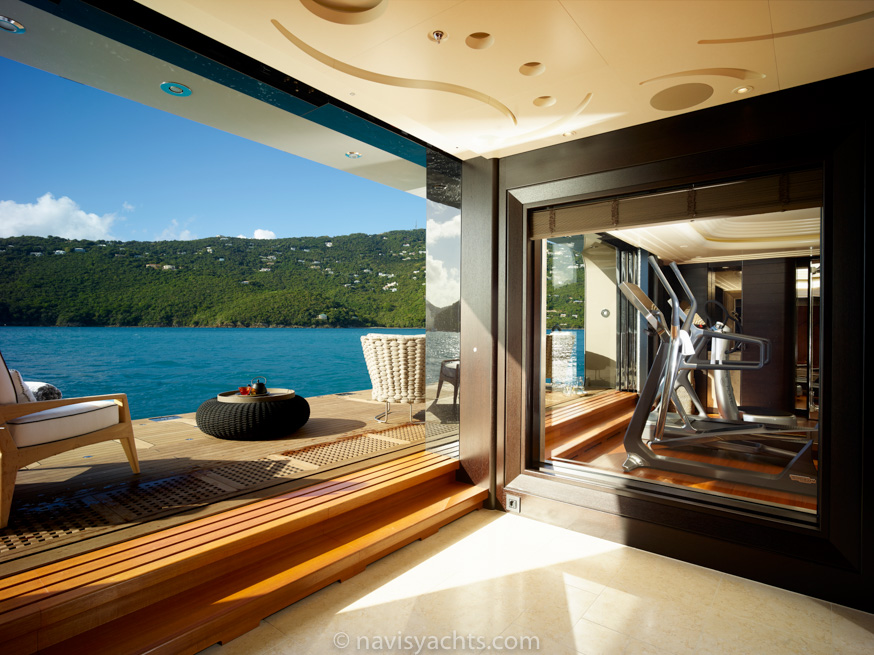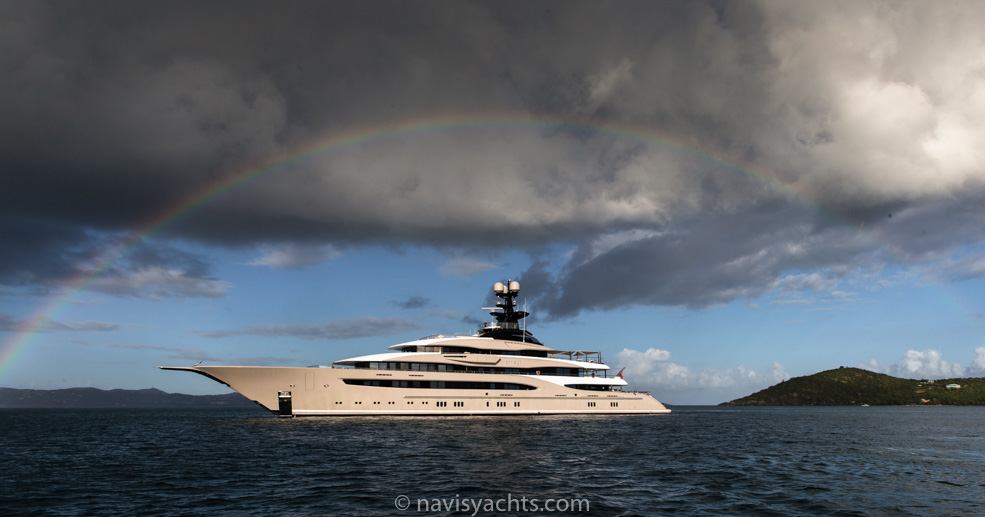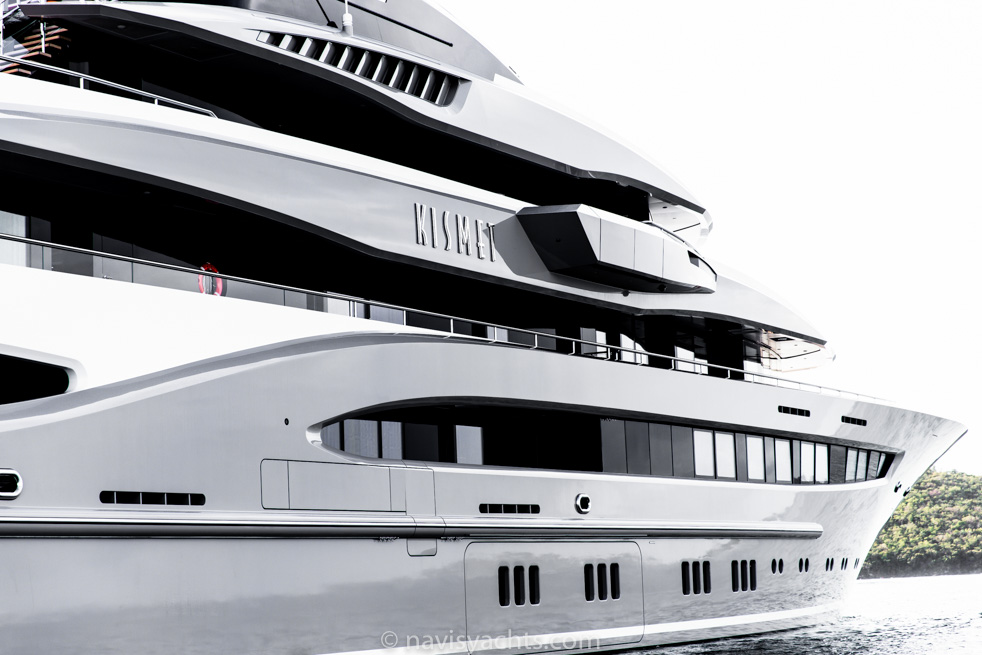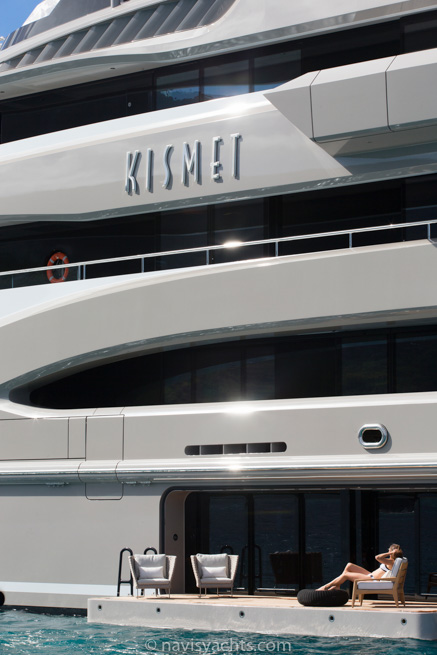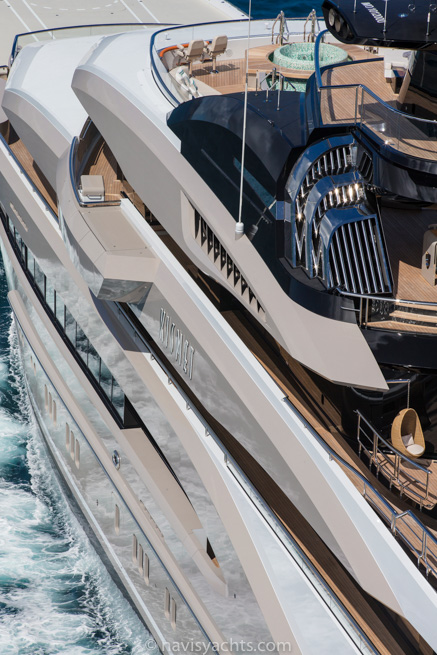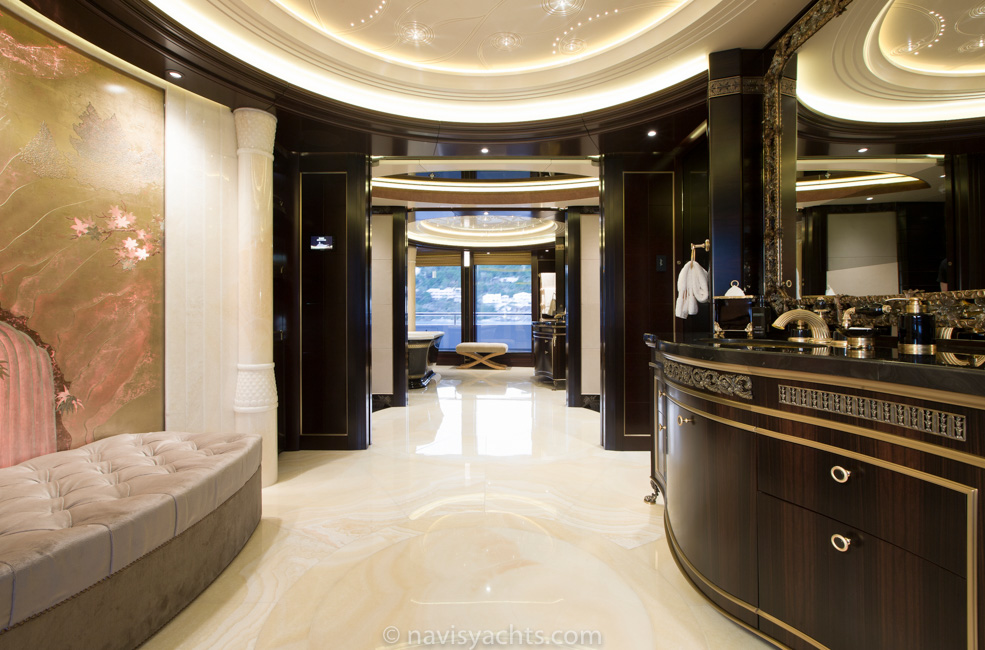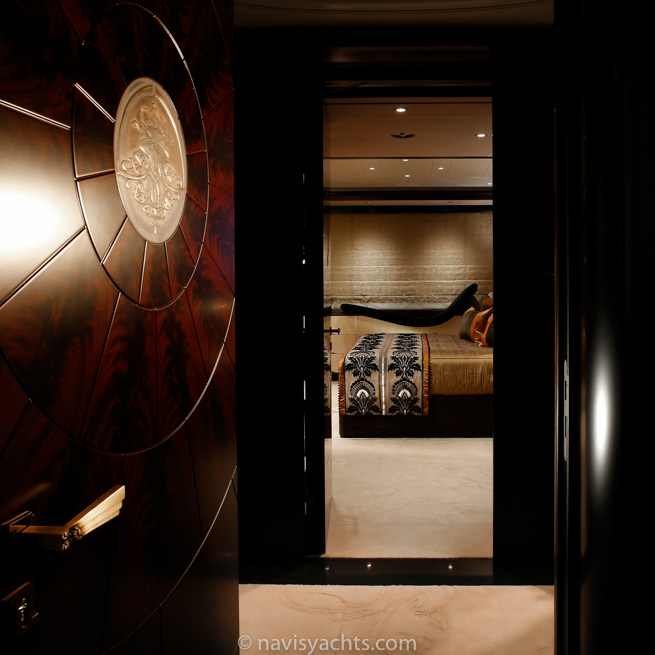 Photos: Guillaume Plisson | Words: K. L. Turner