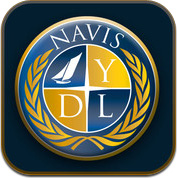 Navis is a unique publication specifically dedicated to the design of luxury yachts and sailboats, it's a high quality yacht design magazine where the yachting community will be able to find the most advanced design and trends in the yachting world, related activities and yachting culture lifestyle.
Our subscription feature works as follows:
iPad / iPhone version: Downloading the app is free and will include free full issues. Newest issues are released bi-monthly and can be purchased inside the same app, follow this link to download the free app or select your device icon at the bottom of this screen.
PDF version: You can also subscribe to a pdf version of the magazine by following this link or clicking in the pdf icon at the bottom of this page. With your subscription to the pdf version of Navis Luxury Yachts you gain access to a download section in this website and download all past issues plus the full year of your subscription, the magazines are high resolution pdf.
Zinio version: At Navis we are preparing a Zinio version of the magazine that will be ready very soon to all Zinio subscribers.
Corporate Printing: If your company is interested in offering a special luxury benefit to its customers, Navis offer branded presentations of Navis Luxury Yachts Magazine for corporations, please contact Flat World Communication Publishing at +1 305 913 1337 for details.
iPad
iPhone
Direct Download PDF
Zinio