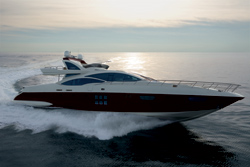 This exciting new project was the creative concept of Stefano Righini and theAzimut Design Team, who have combined their talents to design a prestigious sports yacht where the focus would be on freedom:
Freedom to enjoy the lounge and cockpit as a single open space by simply opening the large connecting doors. The luxury and quality of the interiors is continued on the outside and the feeling of interior freedom is high-lighted by the generous natural light flowing through the large side windows.
Freedom for the owner and guests to fully enjoy the intimacy of the areas designed for them, with the crew areas having fully independent access thanks to careful design.
Freedom to navigate on a yacht that combines the stunning beauty of the latest styling with the reliability and performance created from the best innovation and technological research. The Azimut 103S was designed to conform to the International Regulations for the classification of high speed craft (HSC Code) that sets the standards for materials and construction required for the power of the engines. Propulsion is provided by two 2434 HP MTU engines, each one coupled to a Rolls Royce KaMeWa water jet, a combination that guarantees smooth, sophisticated performance and maximum reliability.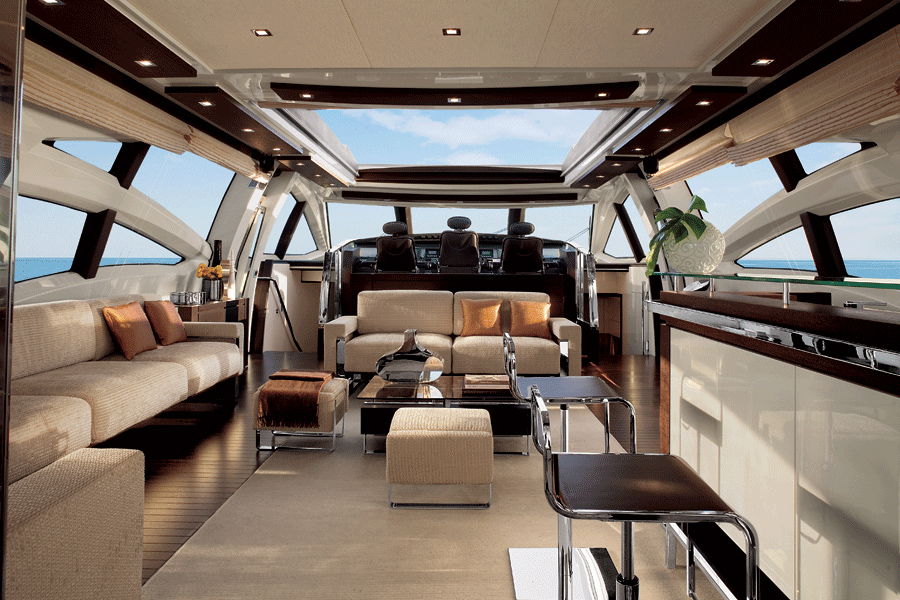 The 103S has all the distinctive aspects that have been developed for the other models in the Azimut's Open range. Special efforts have been made in the use of the latest yacht technology and design features to combine the technical complexity of a large high-speed yacht with the creation of unique guest areas that would provide the owner with complete intimacy.
Principal Dimensions:
Length overall: 30.91 m 101'5"
Beam: at main section) 7.10 m 19'1
Lunghezza al galleggiamento (LWL) 20,815 [m]
Draft: 1.34 m 4' 5"
Fuel: 12.350 l 3.262 US gals
Maximum Speed: 34 kn