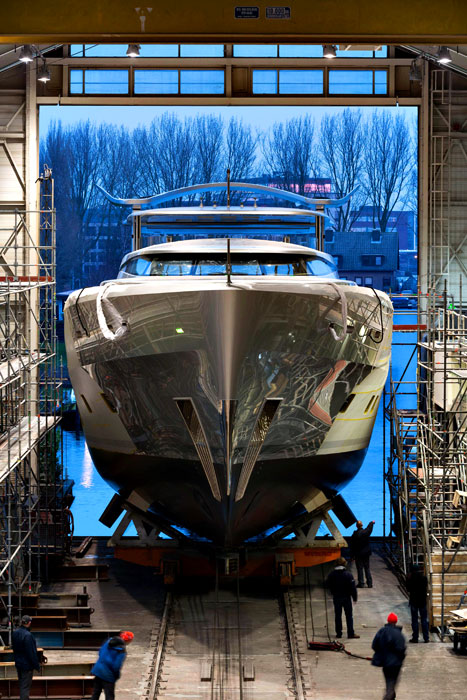 Crichton, however, knows how to choose builders and designers with the right talent and expertise to make yachts that will suit his uniquely knowledgeable demands.
Recently, Feadship had the opportunity to release a 46.22-meter semi-displacement motoryacht designed specifically for Crichton. Como, the new yacht, makes excessive use of glass, which is one of Crichton's trademarks. The windows stand out as some of the largest used on any boat in the world.
By placing the superstructure on top of the metal instead of submerging it, as most builders would do, Como's superstructure contains a long, uninterrupted piece of glass.
She has a whaleback sheer and a modern bow with an exterior designed by Dubois Naval Architects.
Feadship's director, Henk de Vries, says that his company does more than build extremely large yachts. It also focuses on creating well-honed objects that have been customized to match every client request.
Henk de Vries and his team have certainly done a stunning job with Como. Crichton claims that Como exceeds his expectations. He finds the quality and finish of the yacht's workmanship particularly remarkable.
In a world where high-powered clients often push builders into new areas of innovation, Feadship's Como must stand as a wonderful example of architecture, engineering, and aesthetics. A man like Neville Crichton wouldn't heap such praise on anything less than amazing.