In the first day of the Monaco Yacht Show 2013, many were the news that surprised the eager audience. Custom aluminum yacht builder from Holland, Royal Huisman, together with Andrew Winch Designs, presented a new superyacht: 80m Dart, which will be available as a motoryacht and as a sailing yacht. More information on Dart can be found at Royal Huisman's stall at the Monaco Yacht Show (Stand QD64).
Another Dutch superyacht builder, Feadship, presented their latest future concept yacht today: the impressive Royale, which was built with Dutch Royalty in mind. For Feadship, King Willem-Alexander and Queen Máxima were the ideal owners of this vessel, and they kept the royal couple in mind when they set out to create this majestic design. A floating palace is what this superyacht resembles, which is exactly what the designers desired to create.
Sunreef Yachts was another one of the shipyards that introduced new concepts at the Monaco Yacht Show 2013: the 64m Trimaran 210 and the 50m Ultimate 165. The first yacht will soon be read for its owner, who is said to have been looking for something different in terms of superyachts. The 900 plus square meters of living space of this vessel surely make her a one-of-kind ship. The latter will feature six double guests' cabins for the comfort of its owner and friends.
Vitters Shipyard was the subject of another exciting piece of news today at the Monaco Yacht Show: they have begun construction of a new 46m aluminum hull yacht. Even if they were unable to provide more information on their thrilling project, they confirmed they are as busy as ever and working tirelessly on this order.
The Monaco Yacht Show 2013 will take place from the 25th to the 28th of September in Port Hercules. Join NAVIS Yachts in its exclusive coverage of this exclusive Yachting event.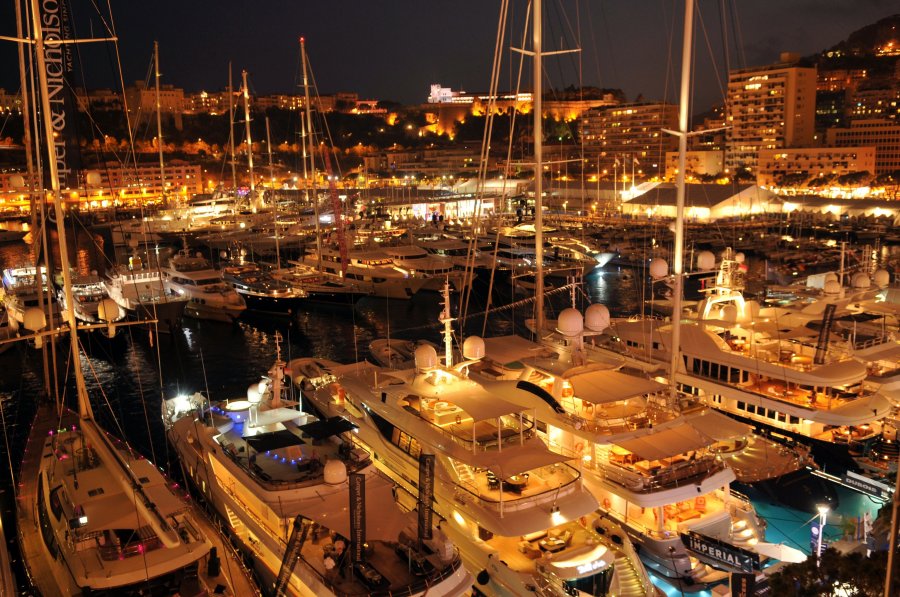 Monaco Yacht Show: Port Hercules in all its splendor