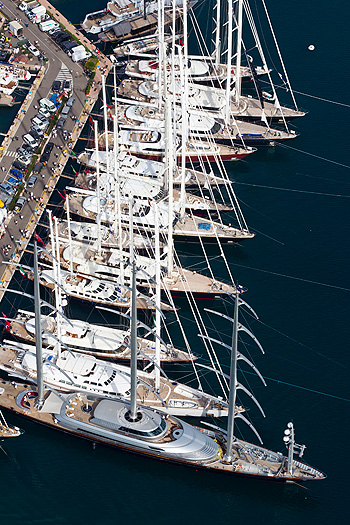 The luxury sailboat racing event is carried out in collaboration with the Yacht Club Costa Smeralda, and will welcome both fans of sailing and of the Perini Navi lifestyle. During the four days of the regatta, Perini owners and crews will enjoy astounding races plus a wide range of exclusive events organized by the shipyard and the Yacht Club Costa Smeralda. For many years now, Perini has been a synonym for technological innovation, on board comfort and impressive performance. The YCCS is an exclusive club known for organizing world-class racing events with its characteristic innovation and excellence.

Previous regattas have been a source of great fun while keeping in mind that the safety of participants and regatta-goers alike is of paramount importance. The first regatta took place in 2004, with following events taking place in 2006, 2009 and 2011.

Among the Perini Navi yachts that have signed up for the sailboat racing event are: the new 60m Seahawk, the 56m Panthalassa, the latest 45m Clan VIII and the 38m Racing Line P2, among others.

Navis Luxury Yacht Magazine will be carrying out an exclusive coverage of the Perini Cup from the breathtaking coast of Sardinia, Italy. Subscribe to our Facebook, Twitter or YouTube pages to stay updated on this one-of-a-kind event.

The Perini Cup promises to be a one of a kind luxury sailboat racing regatta that will keep sailing fans talking for months to come.