Porsche Principles: A Fascinating Future
Ferry Porsche began designing his first sports car in 1945 because he could not find one he wanted to buy. Form followed function, resulting an emotionally stirring driving experience that delivered maximum performance and exceptional efficiency, without compromise, as the first Porsche 356 was road certified in 1948.
In the spirit of Ferry Porsche, the design team at Porsche AG will launch an all electric vehicle for those that currently cannot find one they want to buy. Absolutely blowing the doors off the current market sector specifications, the Porsche Mission E will go from motionless to 100 kph/62 mph in less than 3.5 seconds, and reach an 80 percent charge, good for a 400-km/250-mile range, in just 15 minutes.
Not simply intelligent, the Mission E is accommodating as well, integrating technology that refuels wirelessly via an induction coil set into a garage floor, using camera displays on window corners instead of rear view mirrors, designing an organic LED dash that uses eye tracking for menu selection, and employing parallax equipped gauges that remain visible as the driver changes position.
Four-cluster matrix LED headlights and a continuous rear light strip clearly highlight the lean form in haute couture fashion. Active aerodynamics move strategically with purpose, enhanced by a full flow-through design, sporting distinctive air inlets and outlets, front, side, and rear, improving efficiency and performance.
Descended from the Lemans-winning Porsche 919 hybrid, the low-slung aluminum, steel, and carbon body stands just 52 in/130 cm. tall, on 21 in/53 cm wheels in front, and 22 in/55 cm in back. Engaged in lithium ion technology, the battery snugs up to the undercarriage from axle to axle, connecting to 800 volts to power a 600 hp output. That is equivalent to twice the power of quick charge technology systems. Sending power to the permanent magnet synchronous motors, PMSMs, for acceleration, it also brilliantly recovers energy from braking.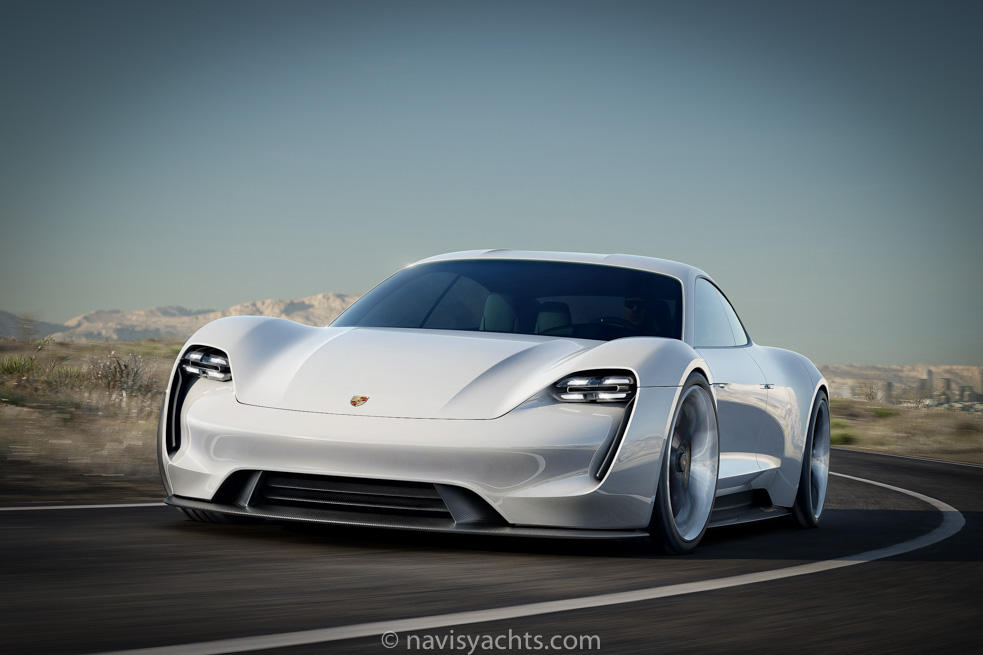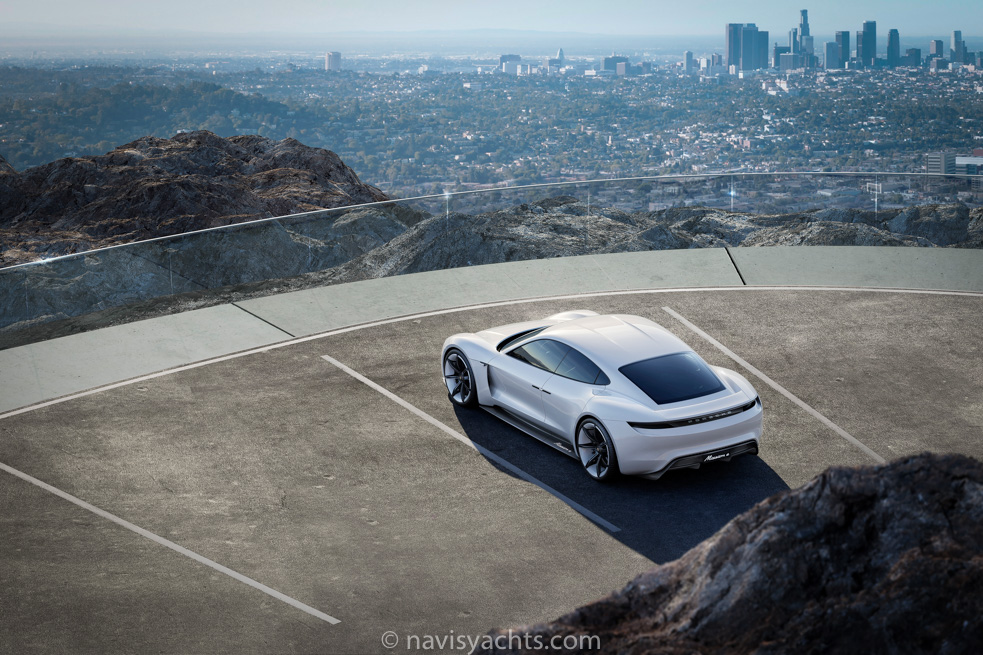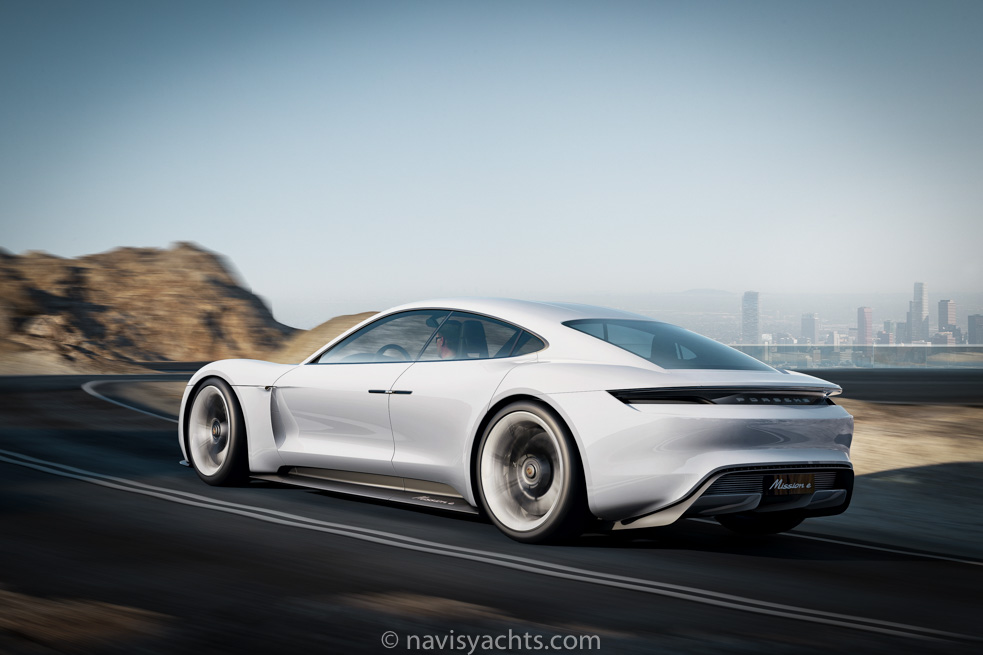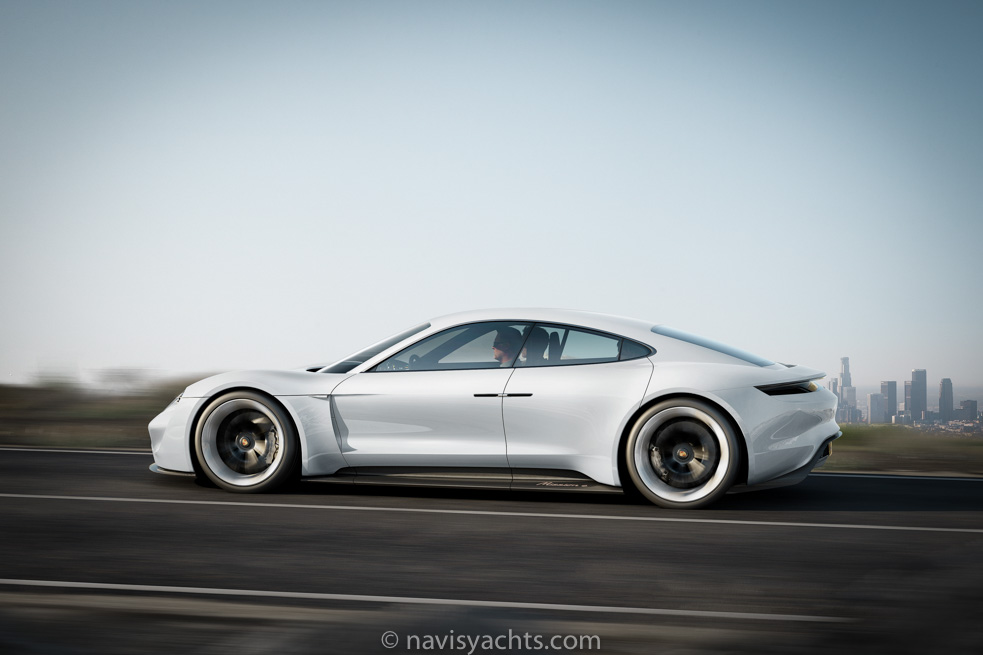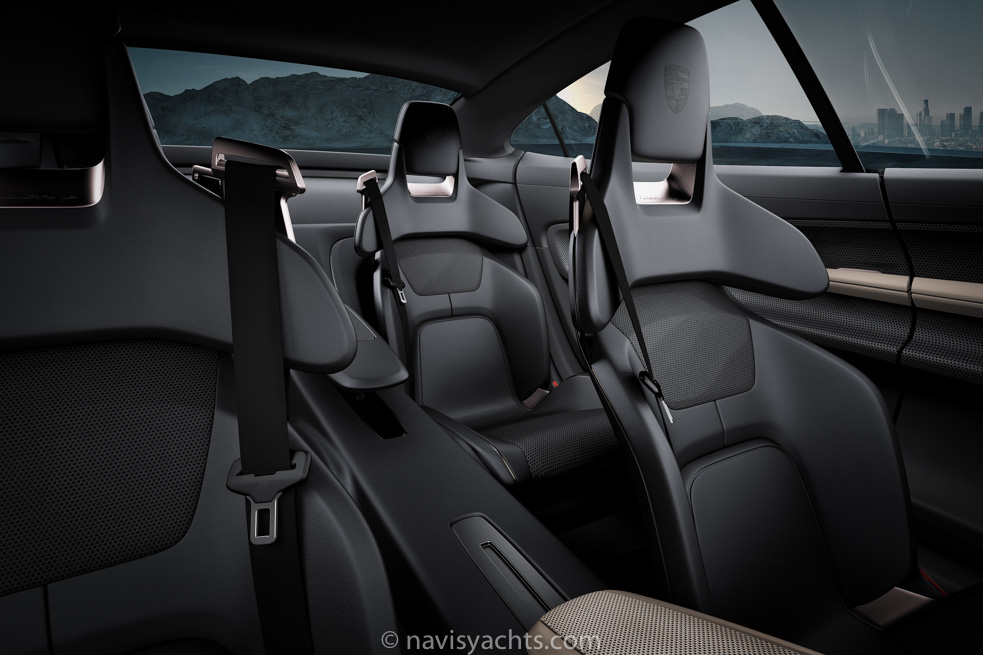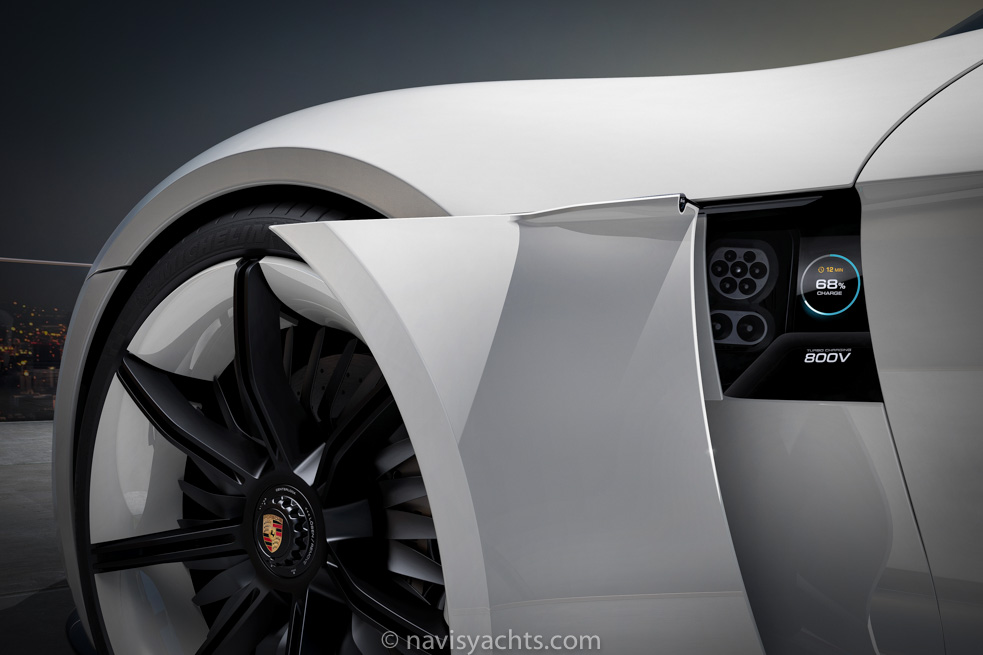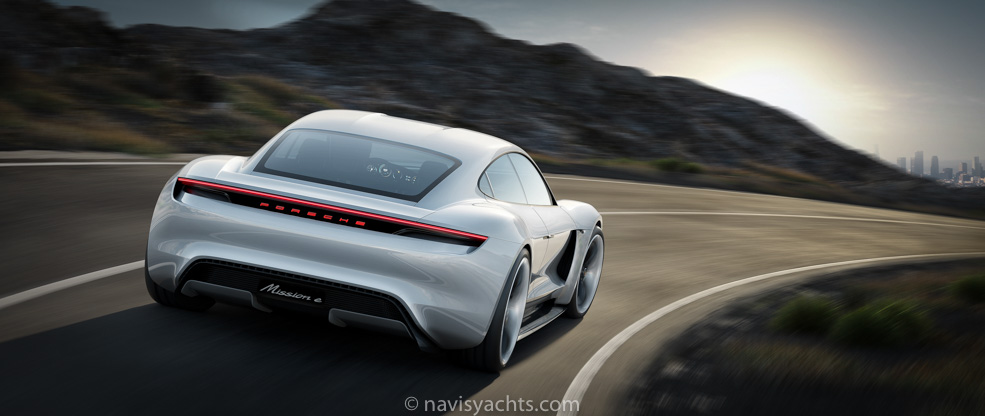 Photos: Porsche Media | Words: Matt Thompson