Feadship's ROCK.IT: A Hybrid Icon
It all begins with a blank page. No assumptions, no preconceived notions, and no templates. That is how a striking custom yacht like ROCK.IT is born. How it matures, from the infancy of desire to the last cushion on the sundeck, is an intricate dance of naval architects, interior designers, number crunchers, craftsmen, and dreamers, all listening, learning, and reaching toward a completed project that surprises, delights, and pleases.
The owner of ROCK.IT approached Feadship with a request that seemed at odds with itself -- to wrap a comfortable home-away-from-home interior with a sporty exterior suggesting speed and elegance. While the concepts seemed worlds apart, the team at Feadship transcended the divisions, finding solutions wherever challenge was issued. Upon ROCK.IT's 2014 launch, fame and acclaim arrived on the news that the yacht made a short list of finalists for 2016 winners of the prestigious ShowBoats Design Awards in the Naval Architecture and Interior Design categories.
The Process: Designing A Sporty Classic
The first lines of the design embraced the hybrid style, integrating the stylish flow of the hull and superstructure with spectacular glazing. The forward windows on the main deck, in a curvaceous feat that embraces both horizontal and vertical arcs, follow the hull lines in perfect synchrony, enhancing the sleek line. Stretching the original plan from 38 meters/125 feet, to accommodate the owner's requests, the finished ROCK.IT claims 60.35 meters/197 feet.
Given a scale of choice on a number of design features, the owner engaged in the design process with both Feadship De Voogt Naval Architecture and Sinot Exclusive Yacht Design interiors, selecting the level of focus for each detail on this fully custom yacht. Appreciating the work of Feadship's quality artisans, from wiring, plumbing and pipefitting, to painting and finishing, the owner continued to interact with designers, resulting in a cozy family yacht that also looks fast and entertains a sophisticated crowd.
The Big Picture
Throughout the yacht, dark wood, light stone, and exceptionally fine crotched mahogany joinery, polished to a glass-like finish, underscore the emphasis on quality. Sycamore veneer cut on the diagonal adds a particularly elegant feature, requiring 130 books of veneer to match the 168 panels on the stairway alone.
A library of marble styles, from Portoro to Statuario, and a range of stone finishes contribute a cool factor complementing the rich, warm wood paneling and joinery. Crisply tailored upholstery maintains a classic look on furnishings inside and out, softened with plush, deep cushions and strategically placed carpeting. Throughout the sumptuous build, including crew areas, the high level of design continues, pampering 8 guests and 12 crew with exceptional comfort.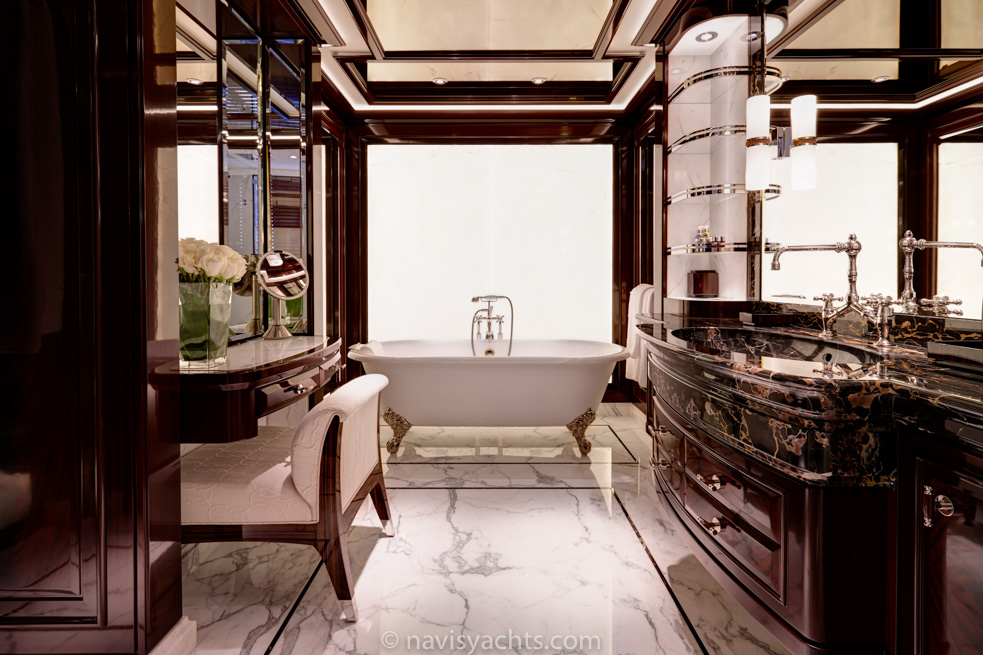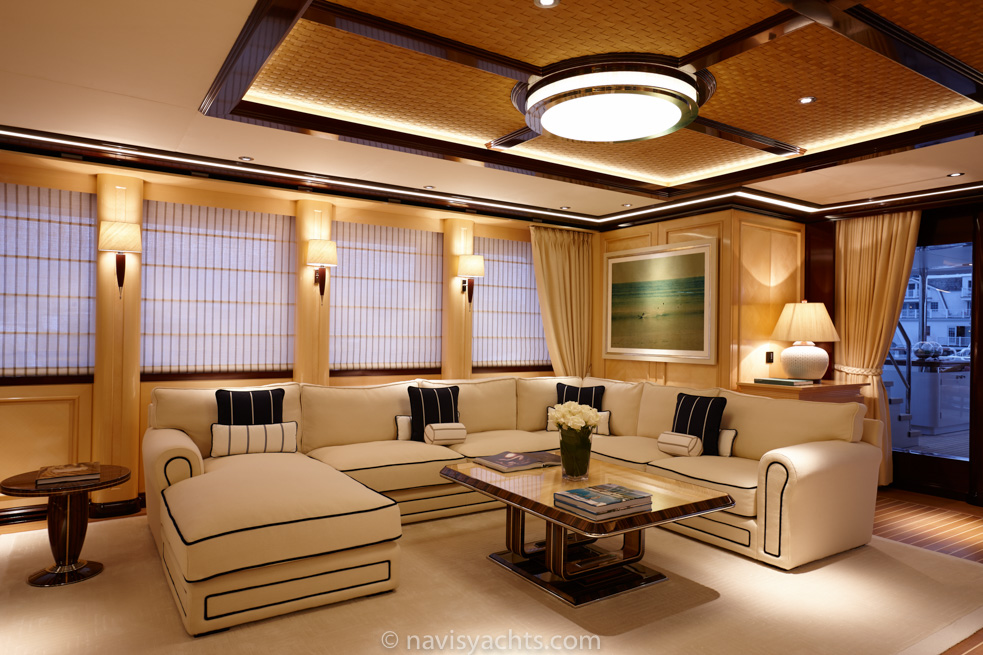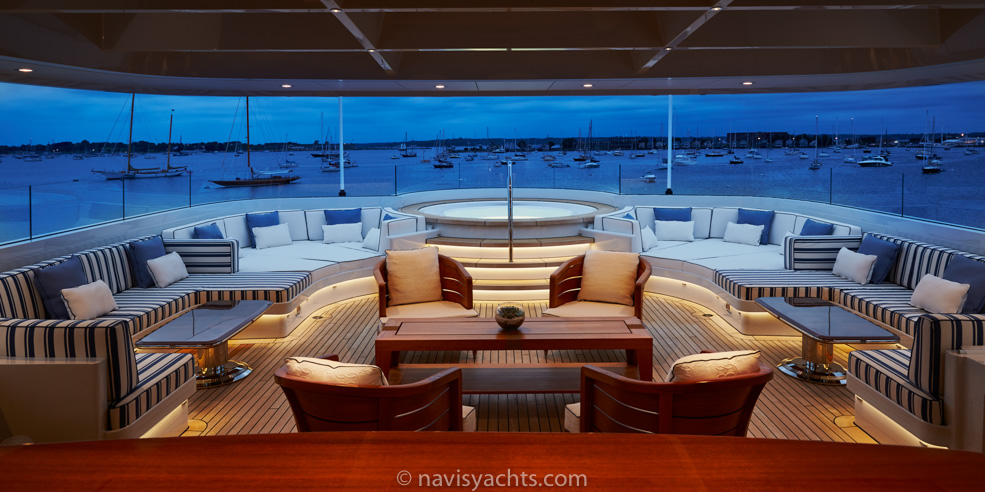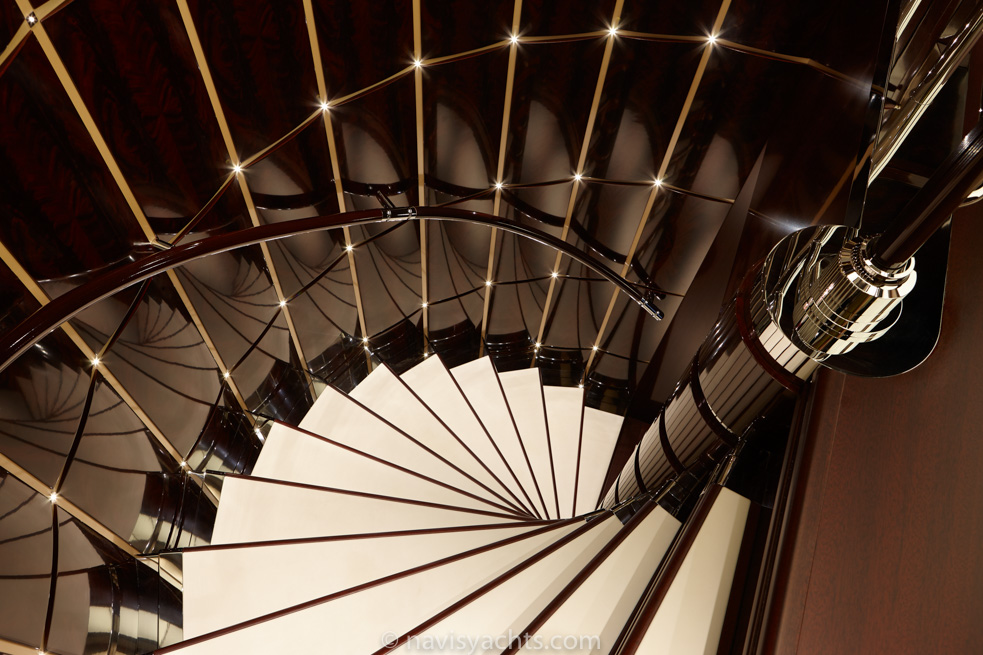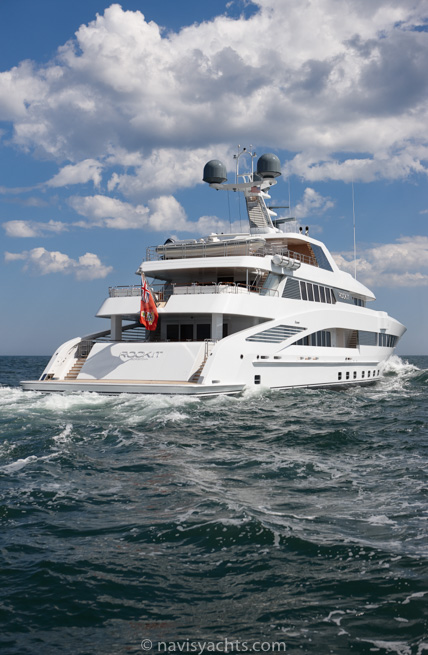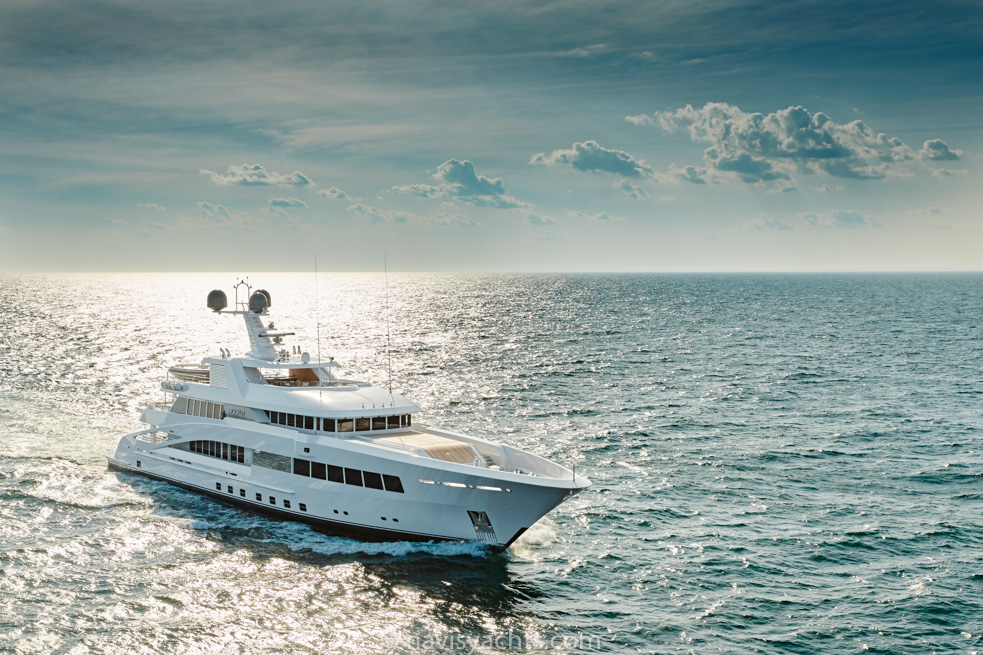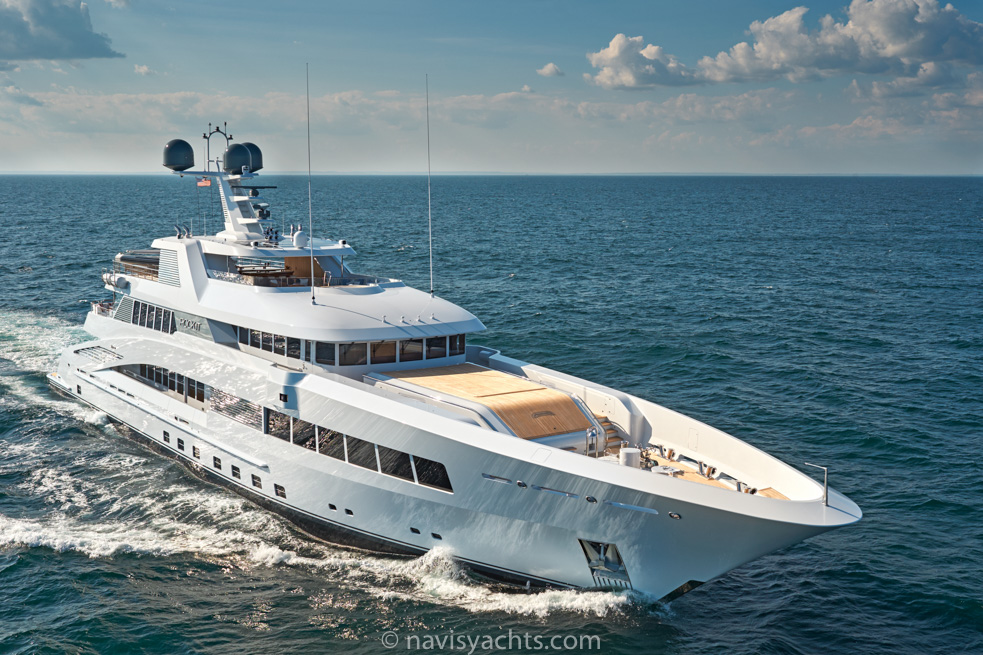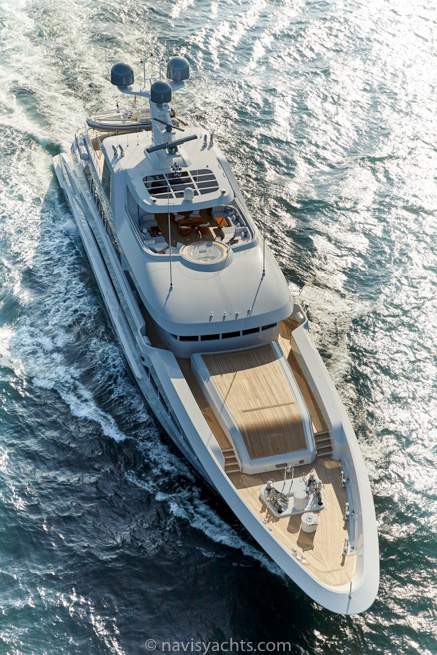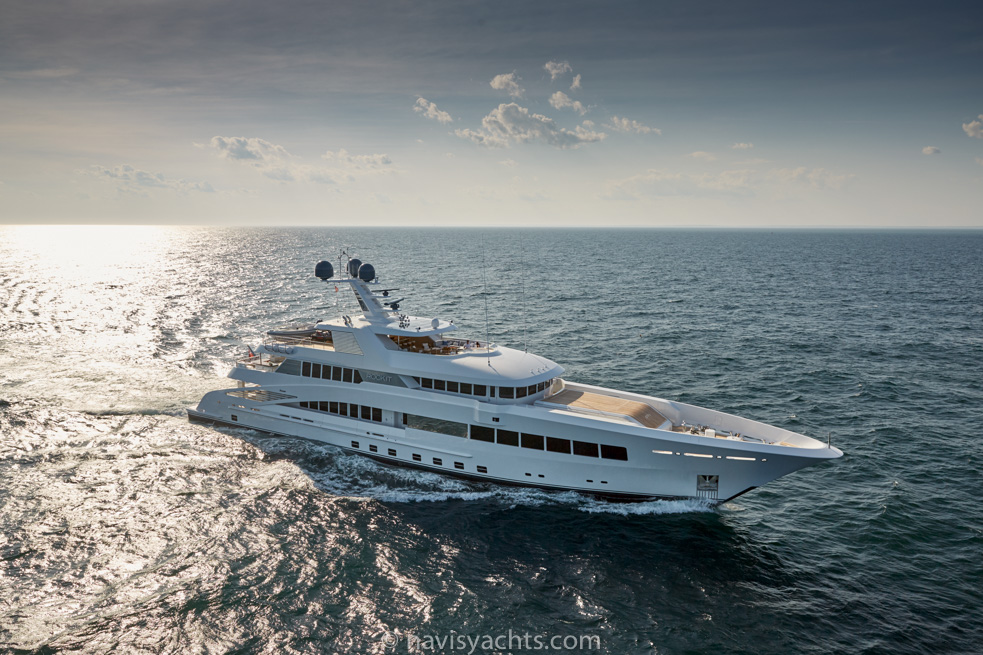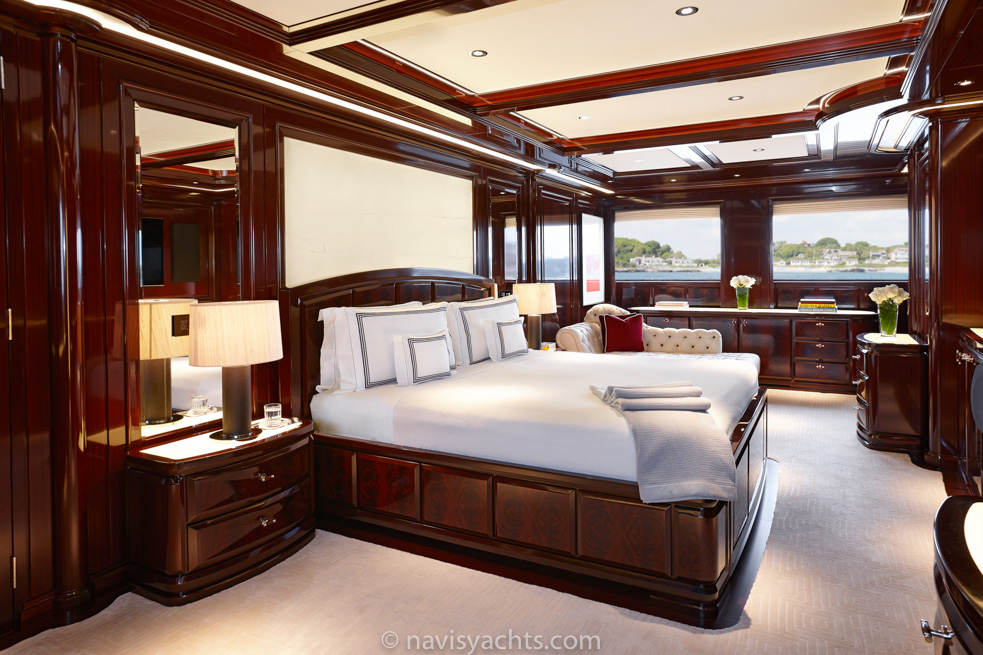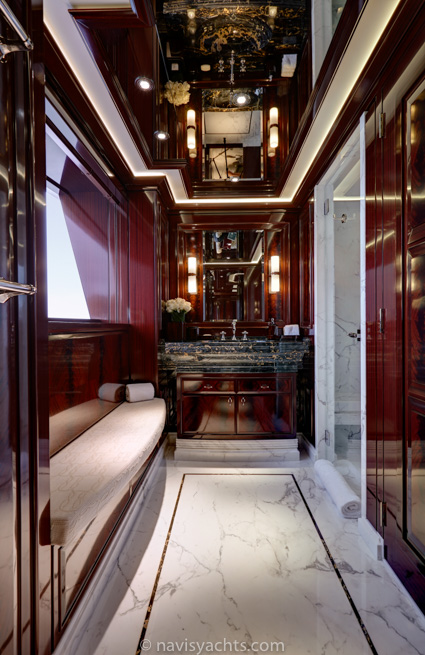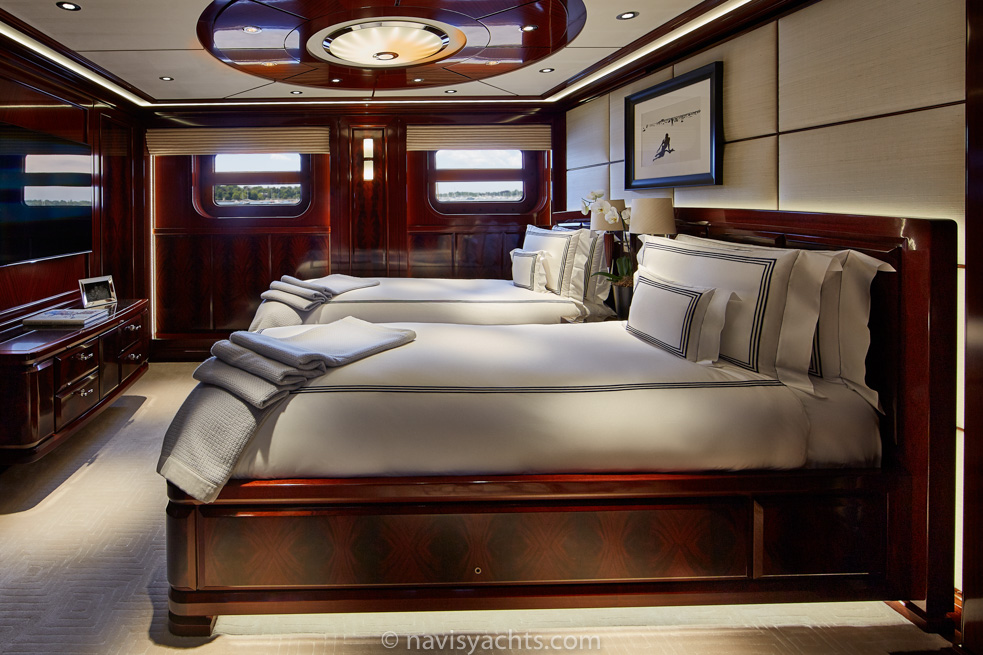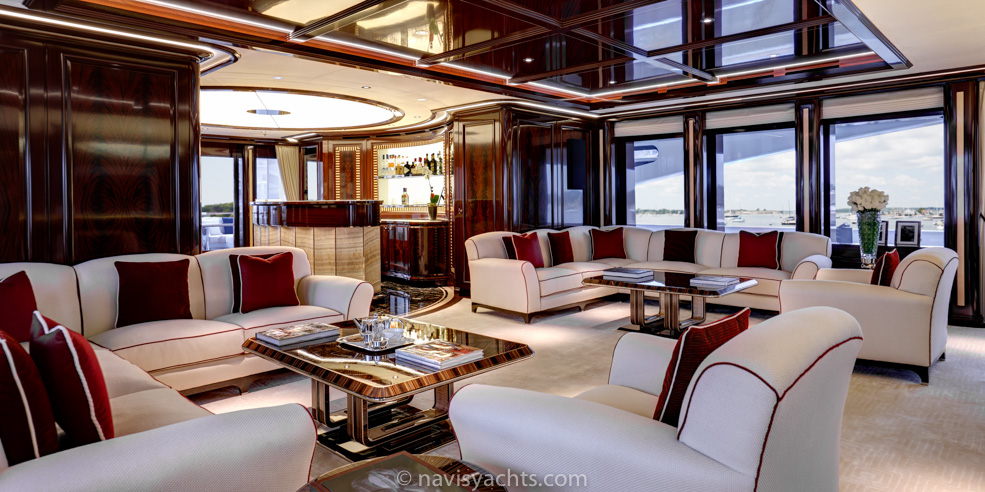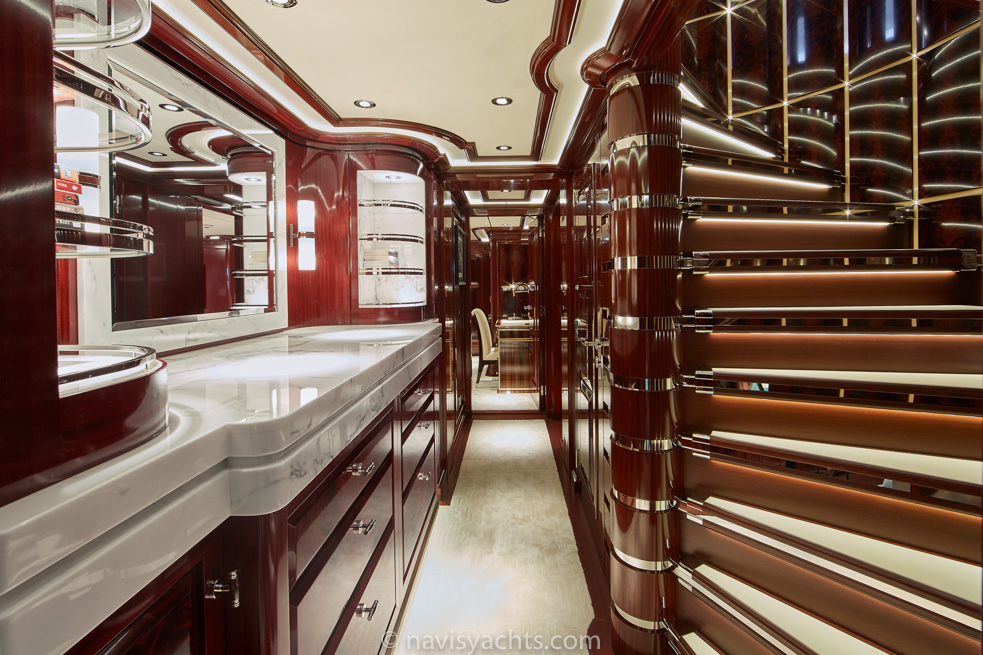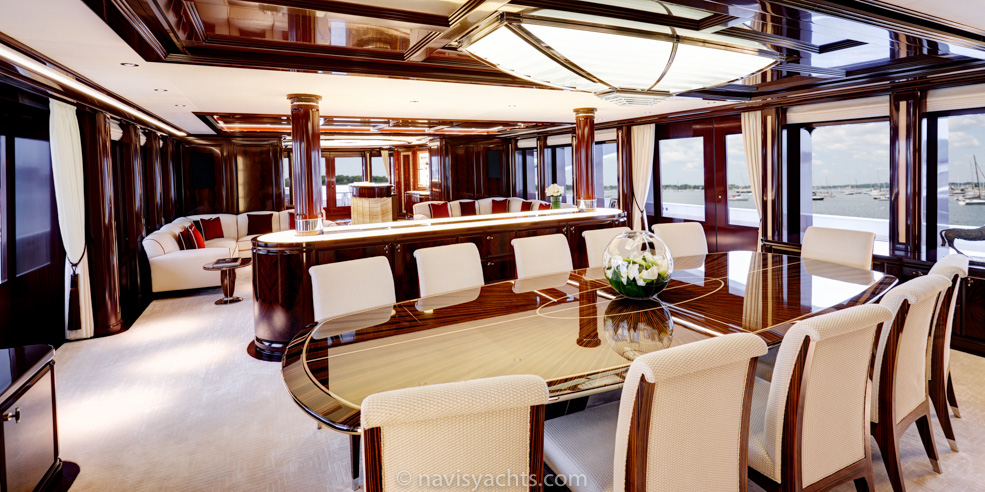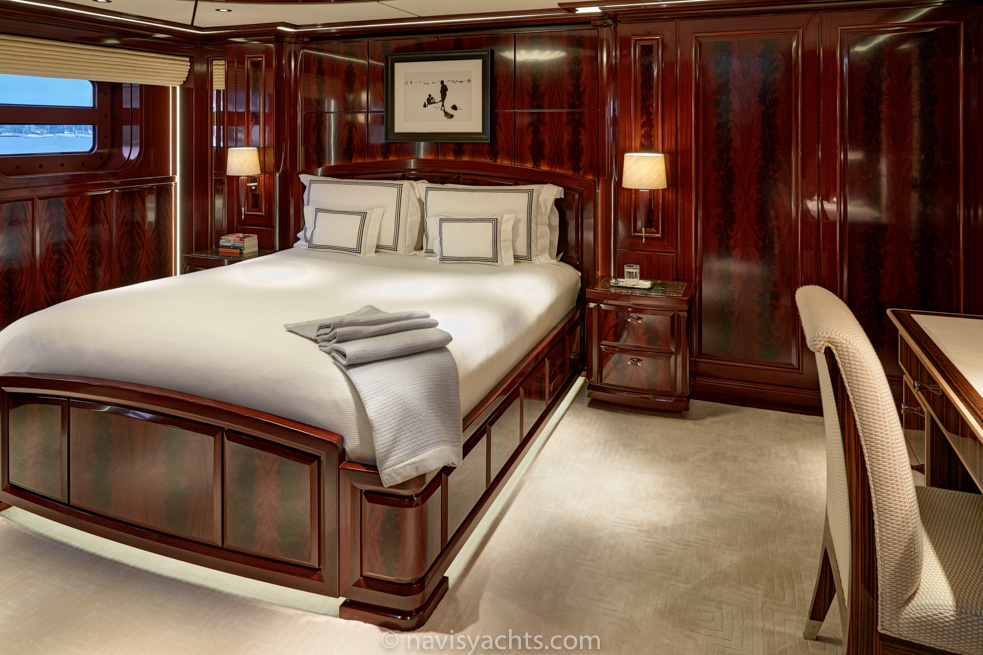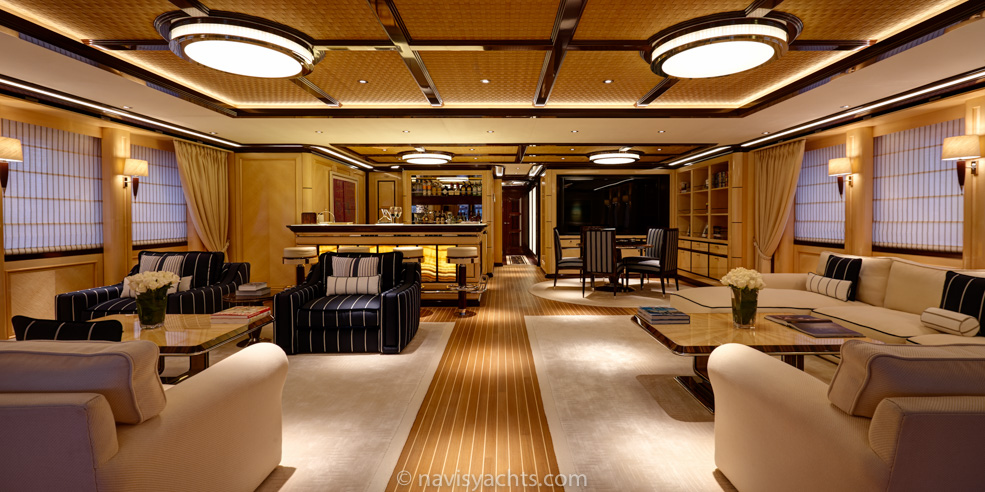 Photos: Feadship | Words: K. L. Turner