Sitting elegantly in the National Naval Museum in Paris is a breathtaking work of art. A slender silver form, suggesting the hull of a boat, floats in a magnetic field above the base of a simple trophy. Suspended in thin air, it symbolizes the balance between man and nature, resting effortlessly in anticipation of its next celebration.
Two boats and their respective teams in pursuit of the 2012 Jules Verne Challenge are headed round the world, hoping to be on the receiving end of this stunning work of art as it is passed from the current record holder to the spoiler. Author Jules Verne would be delighted by this adventurous sailing race inspired by his 1873 novel Around the World in Eighty Days. Contemporary sailors and aficionados are equally delighted by the performance of two sailing yachts currently working to beat the Jules Verne Challenge record set in 2012 of 45 days, 13 hours, 42 minutes, and 53 seconds.
One of the two boats, Spindrift 2, boasts a history in the race. As Banque Populaire V, skippered by Loick Peyron, the craft circled to win the title in 2012. Changing owners, skippers, and masts, she was transformed into Spindrift 2, but with improved mast, sails, lightweight platform, optimized electronics and hydraulics. Now owned by Dona Bertarelli, skippered by Yann Guichard, and sponsored by Mirabaud Zenith and Genes-X, Spindrift Racing has a carefully chosen crew of 12 on board this 40-m/131-ft. carbon maxi trimaran, the largest racing multihull in the world.
Lighter and leaner than her competitor, the IDEC Sport Trimaran is the former Groupama 3, renamed Banque Populaire VII. The 2010 to 2012 Jules Verne Trophy holder and Route du Rhum's winner the past two editions, IDEC's small crew of 6 and diminutive 31.50 m/105 ft. size give her certain advantages, but overall the pursuit continues to be very close between the boats. With Francis Joyon leading this crew, IDEC just bested the Jules Verne Challenge record for crossing the Indian Ocean by more than a full day, doing it in just 6 days, 23 hours, and 4 minutes. Joyon considers that very motivating, but cautions all will be waiting to see what happens around Cape Horn and on the other side of the Pacific, which often decides the outcome.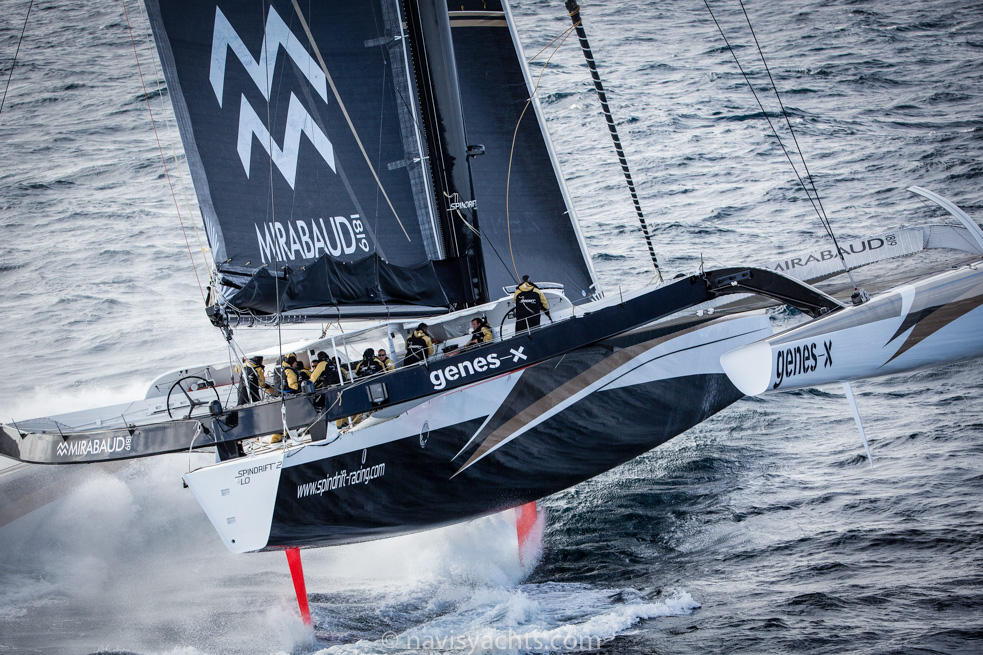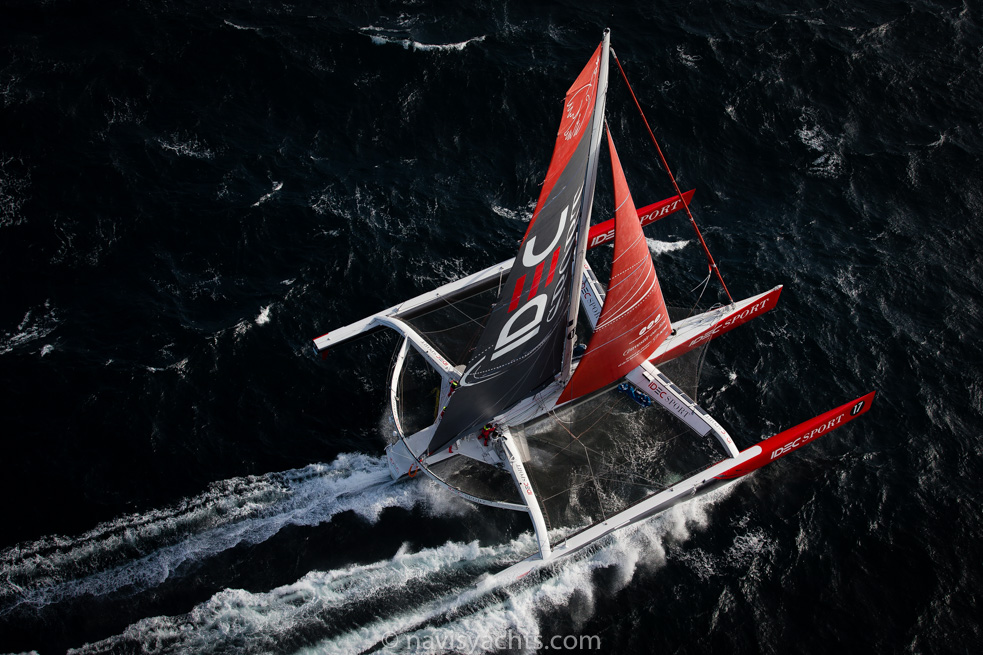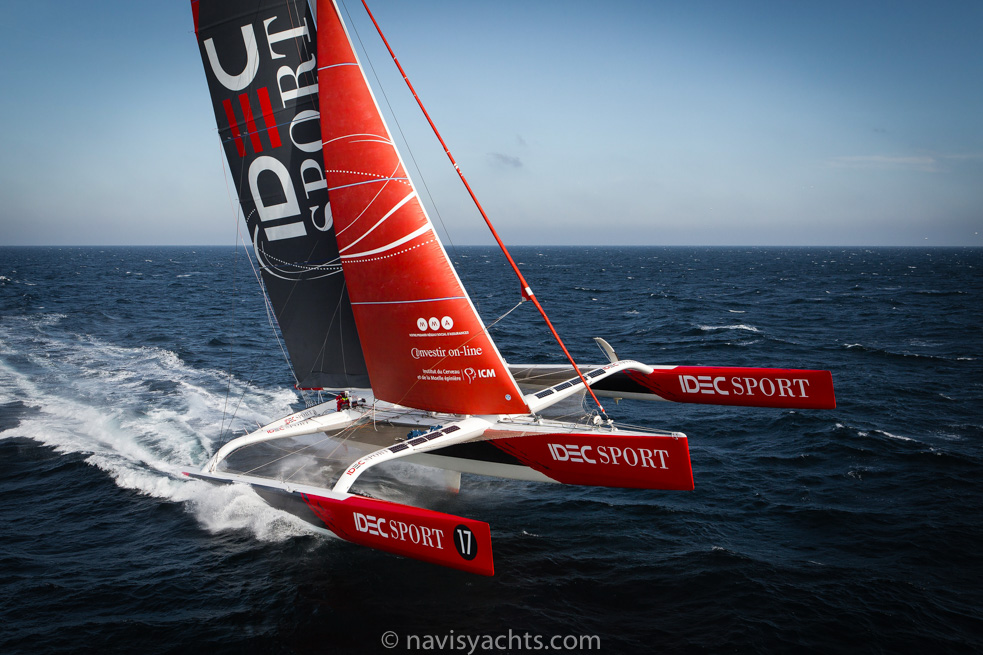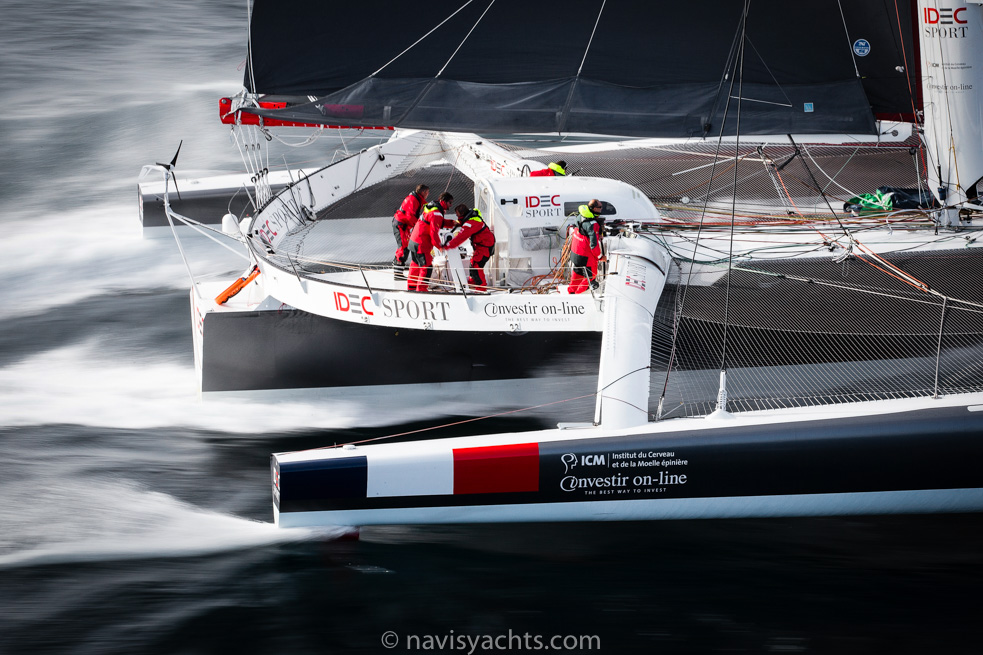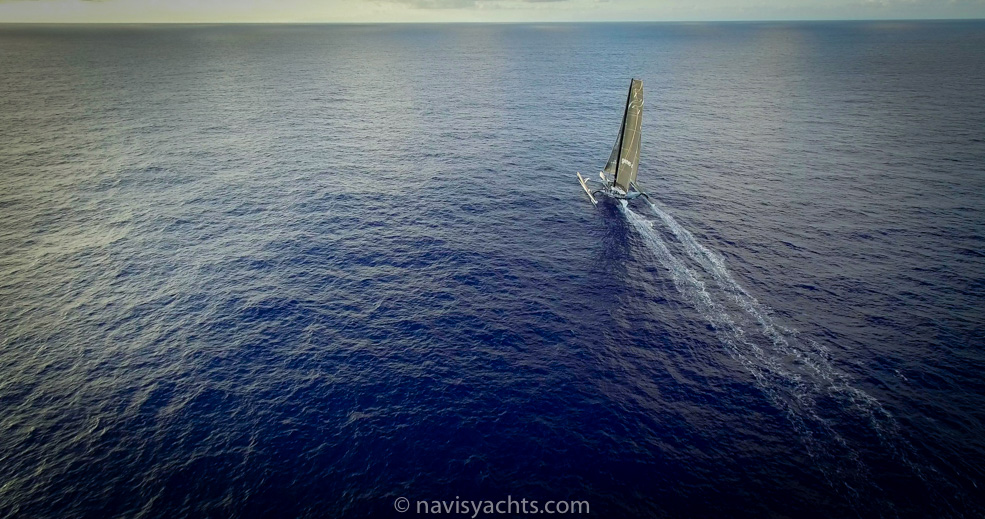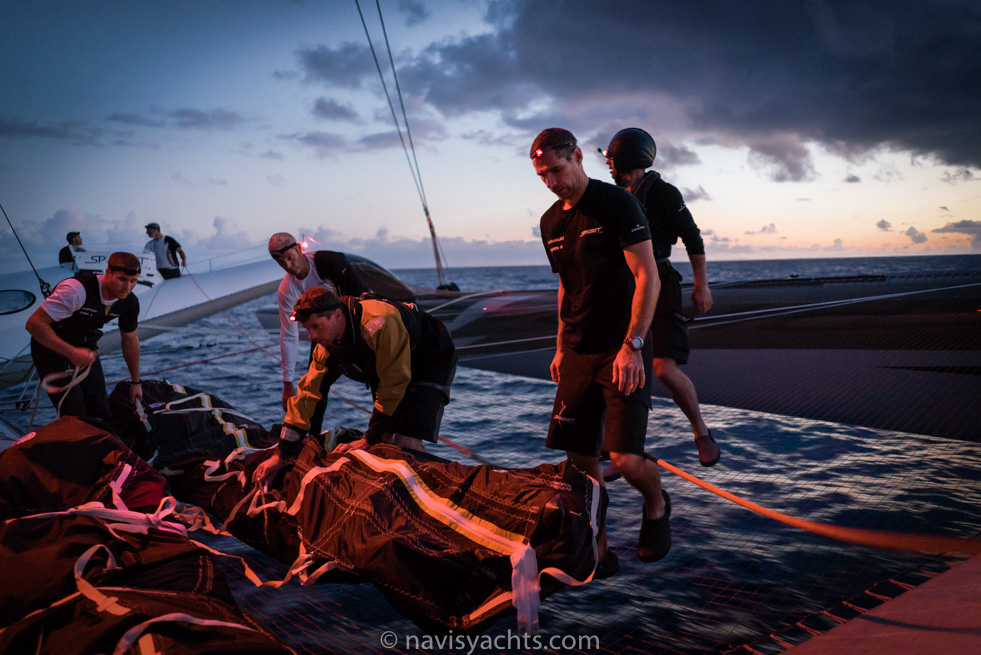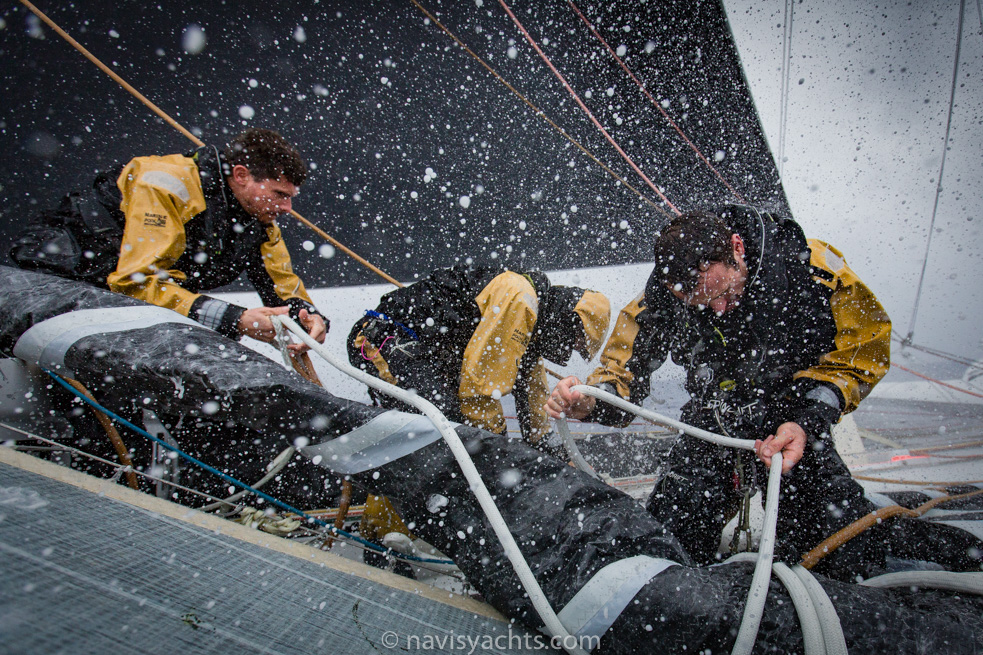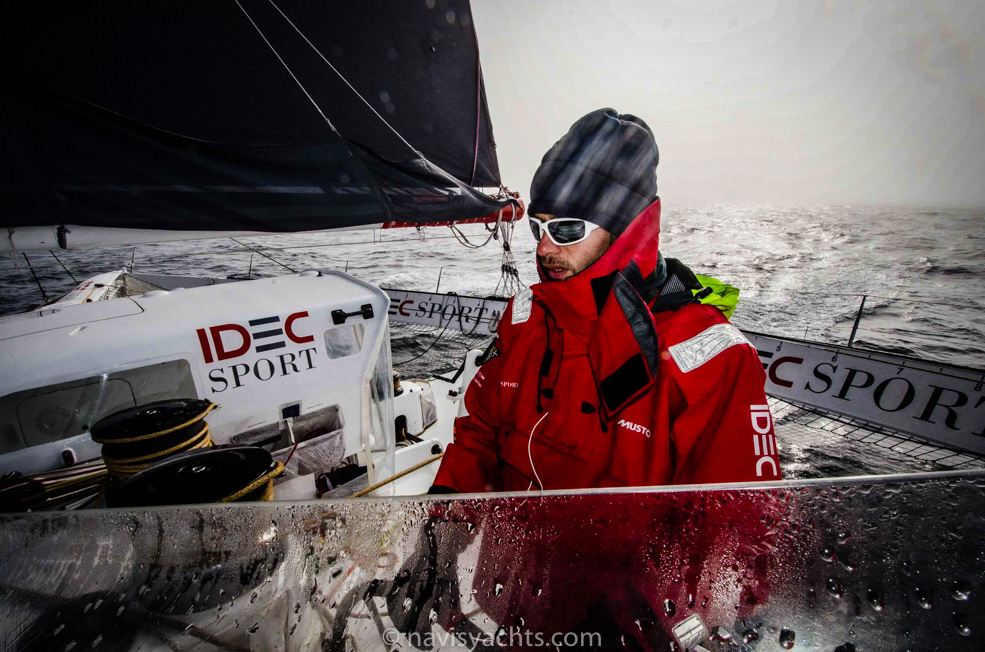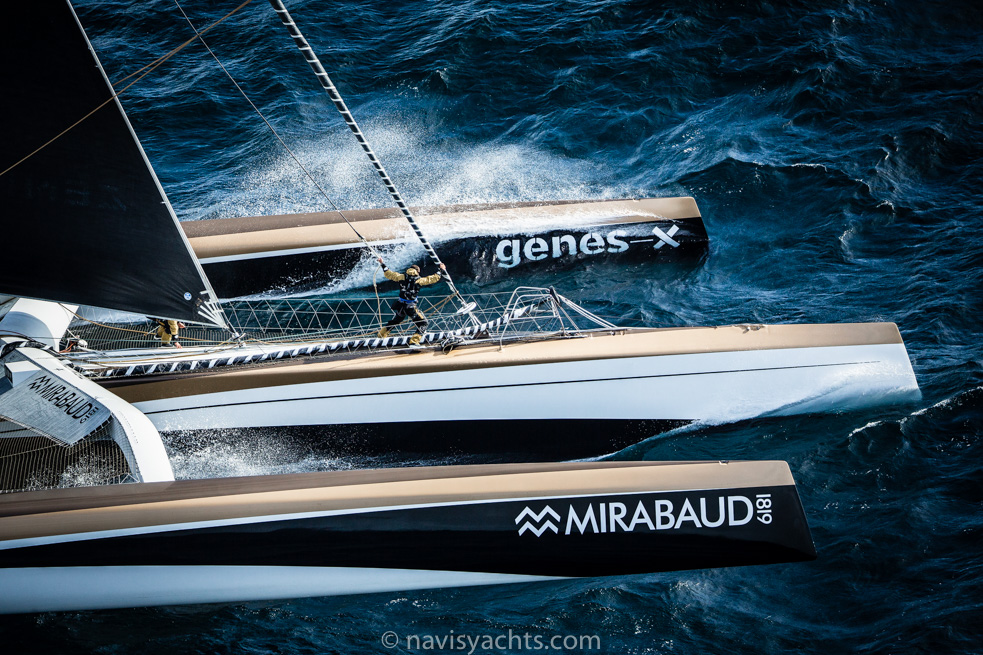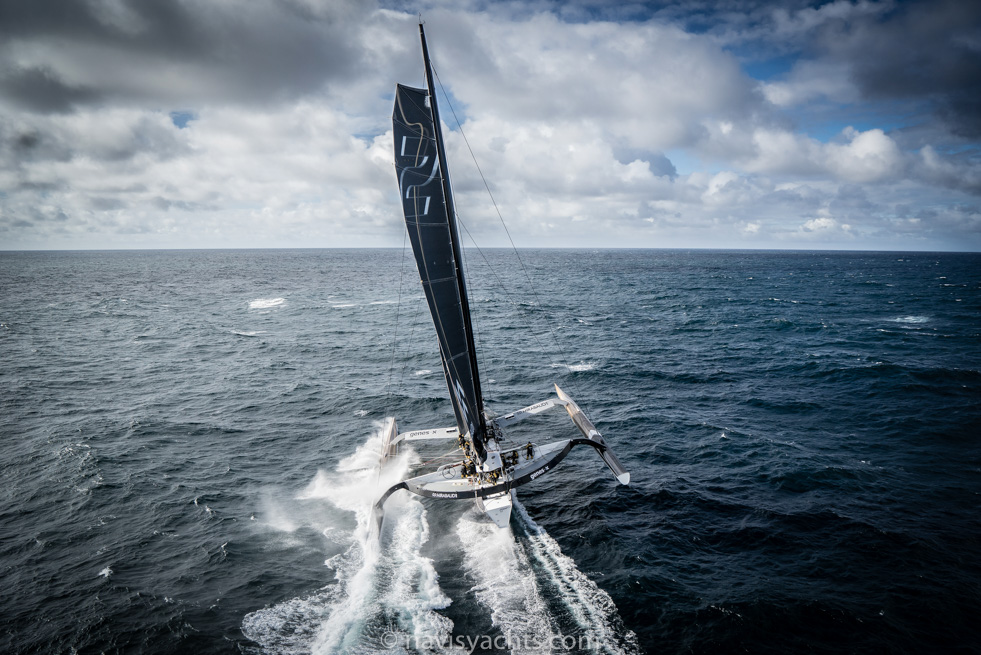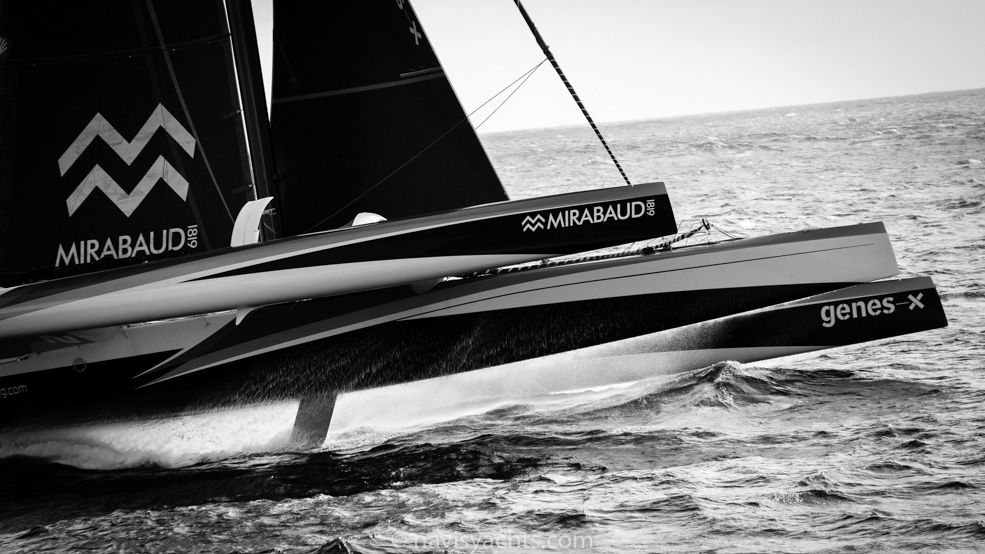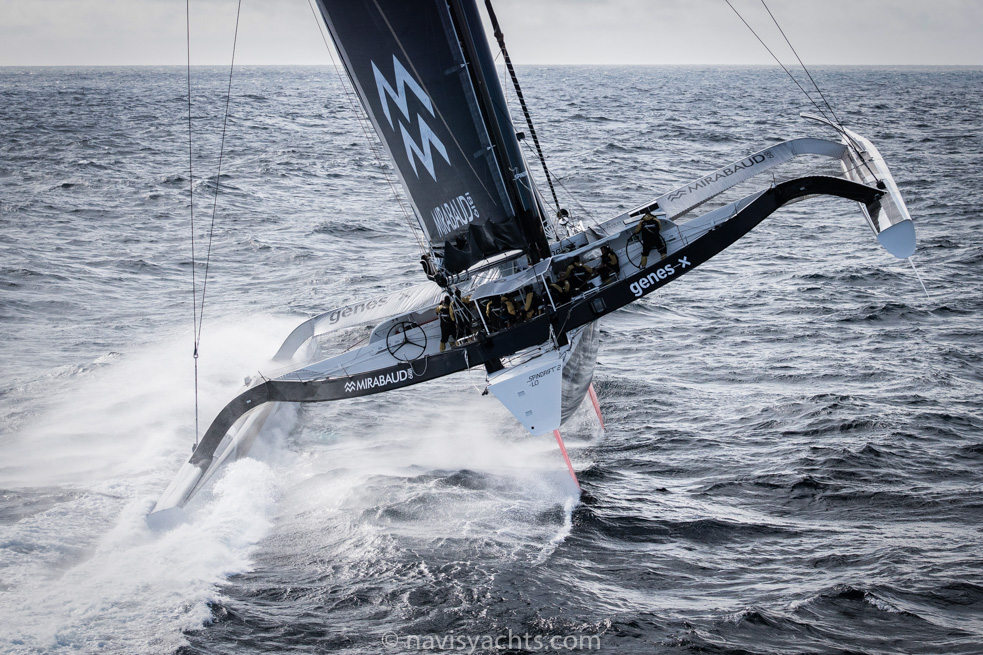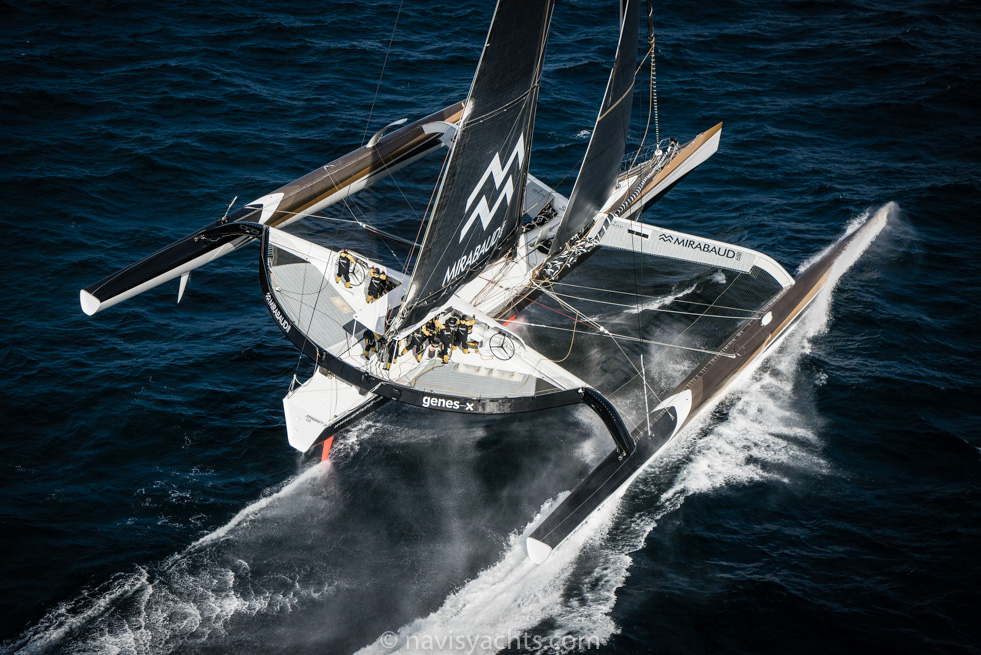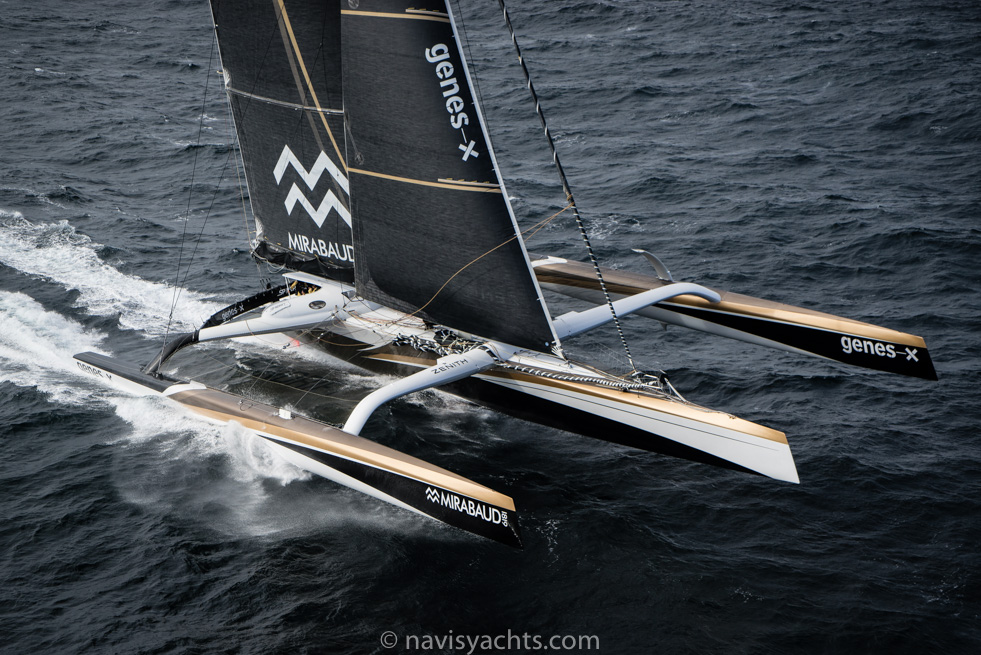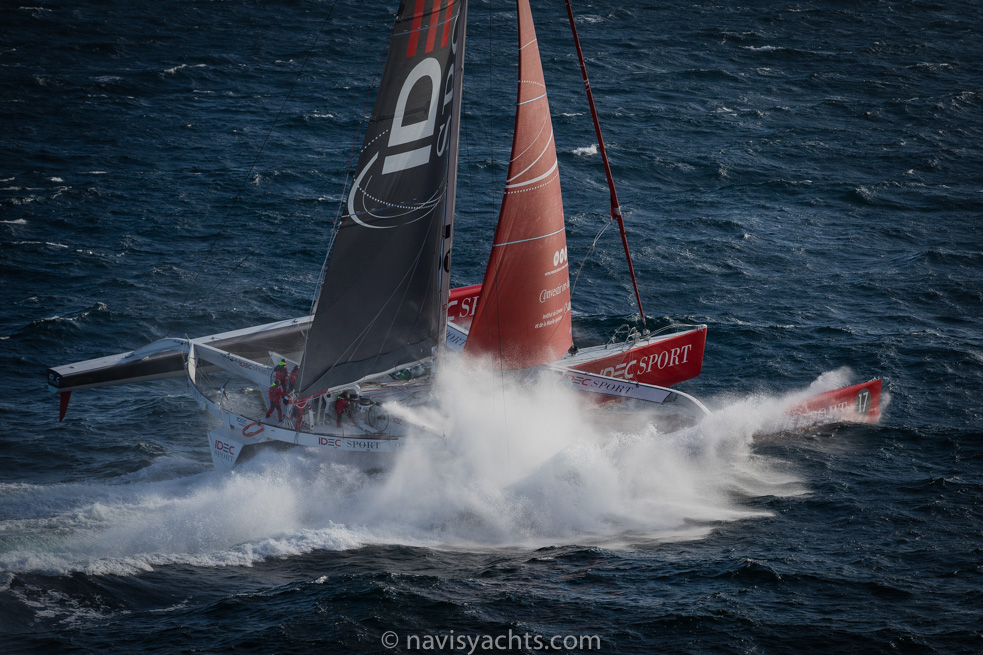 Photos: SeaClear Communications | Words: K.L. Turner